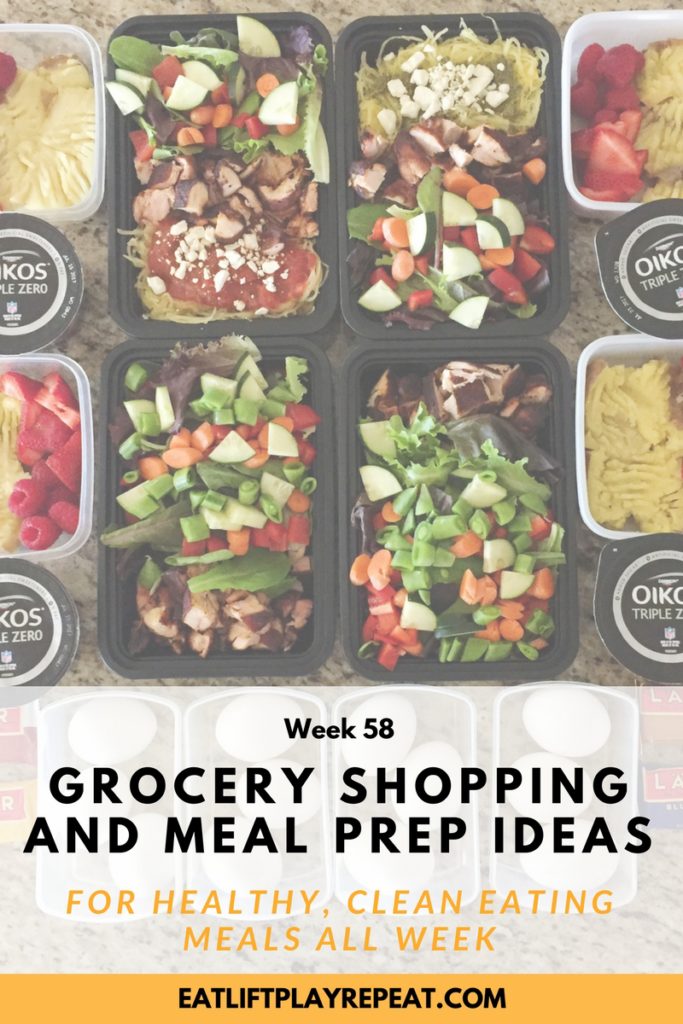 This week required quite the grocery shopping haul! We were pretty low on groceries from being gone most of last week, so we made up for it this week.
Luckily it is summertime so fruits and veggies are widely available! Donny & I were actually in Greeley, CO on Saturday so we stopped by King Soopers. I haven't shopped at King Soopers since college and I really enjoyed it! The one we went to was really nice, which helps too.
Check out my variety of meal prep ideas this week including spaghetti squash, sweet potato yogurt bowls and chicken salad. If you have questions then please email me at eatliftplayrepeat@gmail.com.
Groceries: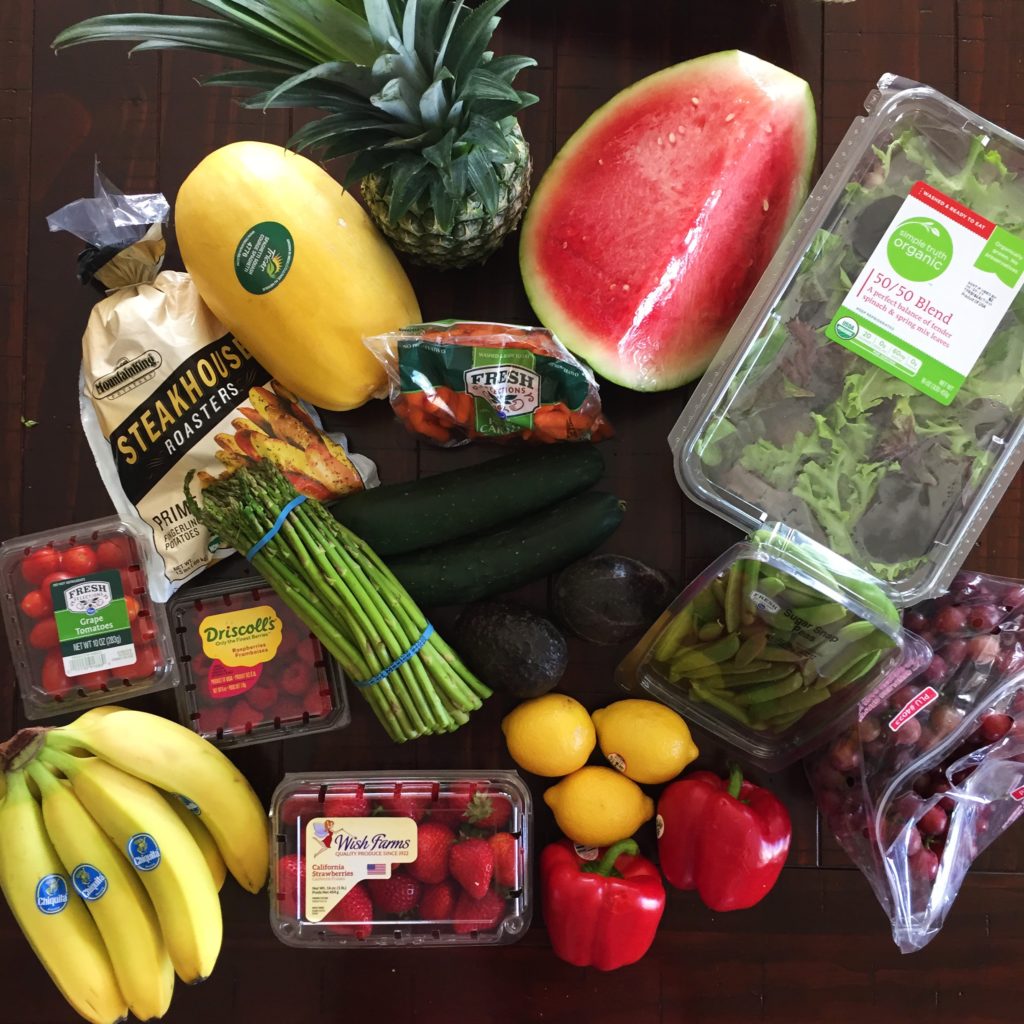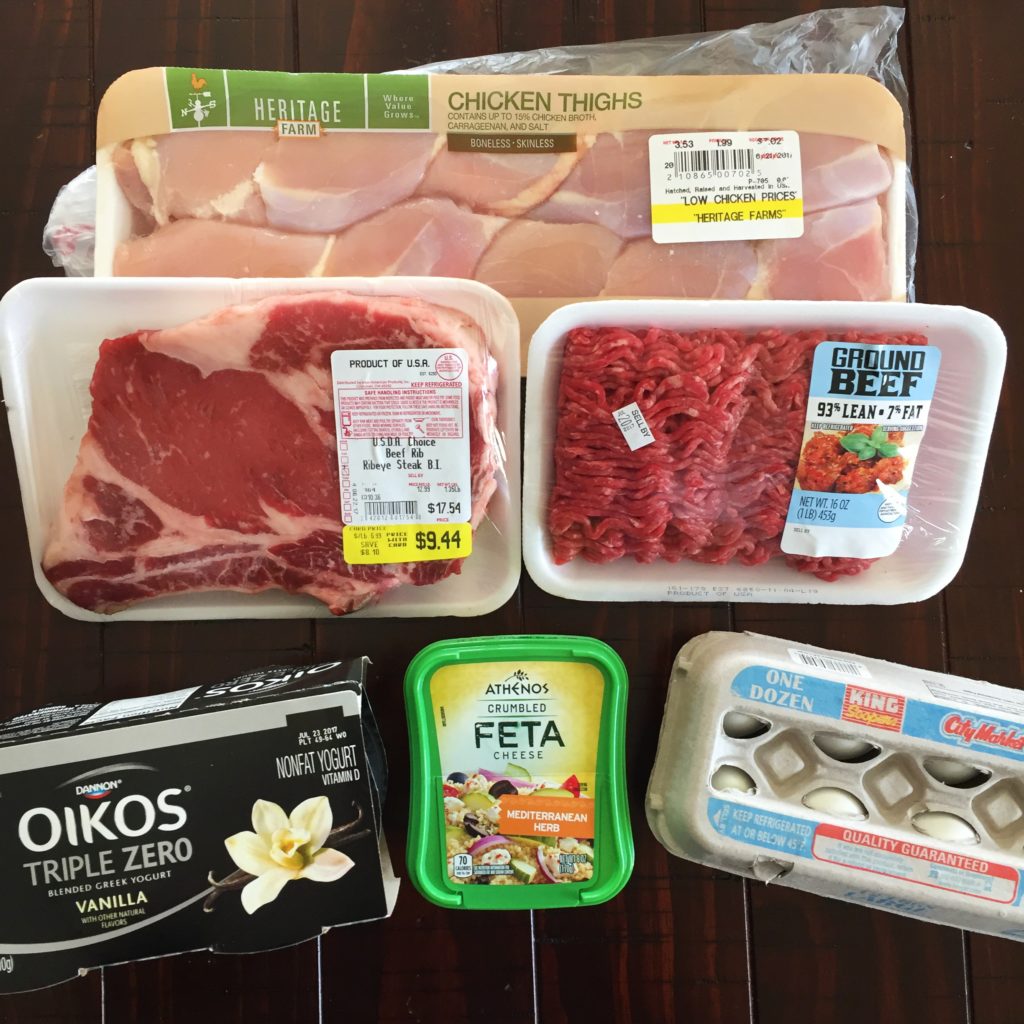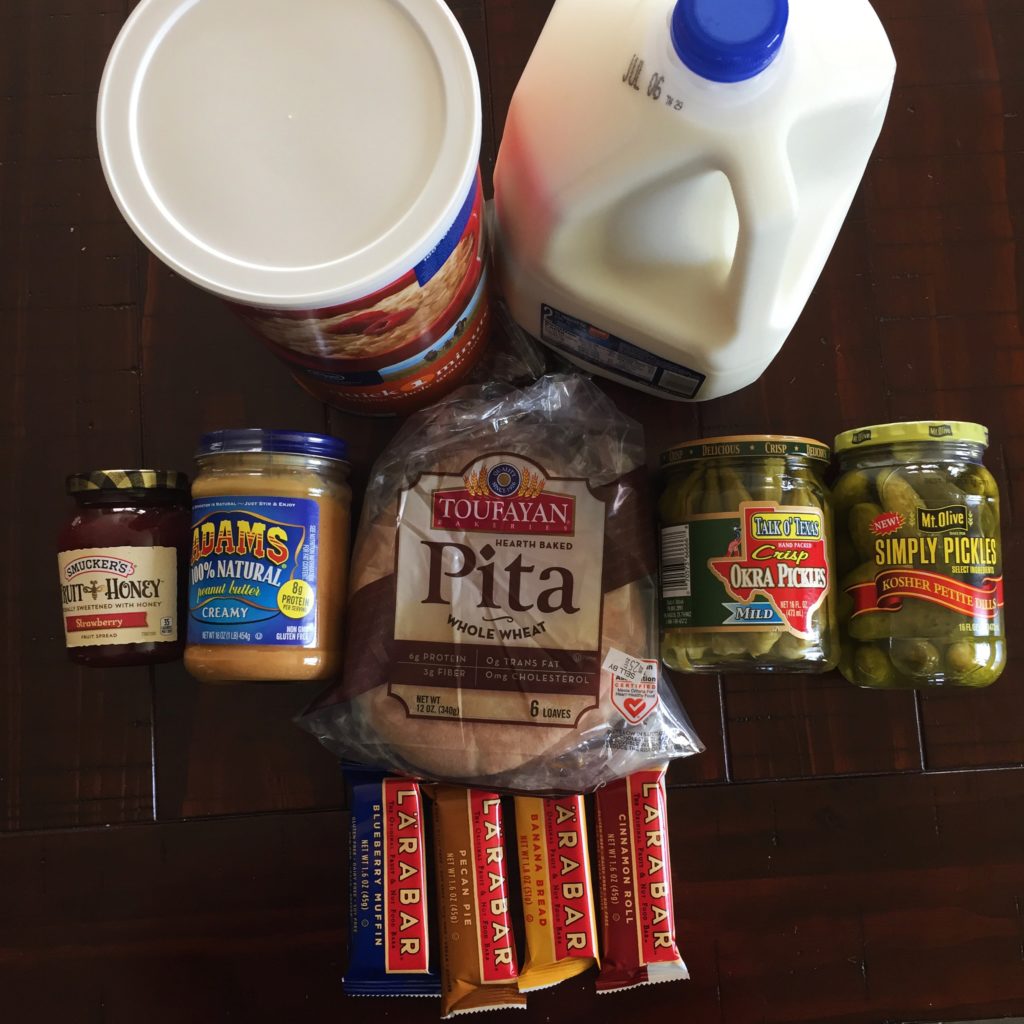 mixed greens, snap peas, cucumber, cherry tomaotes, red bell peppers, baby carrots, asparagus, fingerling potatoes, and spaghetti squash
watermelon, strawberries, raspberries, bananas, lemons, avocado, pineapple and red grapes
boneless skinless chicken thighs, ribeye steak, 93% ground beef
eggs, Oikos Triple Zero vanilla Greek yogurt and Mediterranean crumbled feta
quick cooking oats and whole wheat pitas
2% milk
a variety of Larabars
Triple Berry jam, peanut butter, pickled okra and dill pickles
Meal Prep Ideas:
I did all my cooking on Saturday night (which wasn't much) and then prepared the rest on Sunday.
First, I cooked hardboiled eggs in our steam oven. Hardboiled eggs have been great for me to take to work for an afternoon snack! My co-workers may not appreciate the smell, but I love them.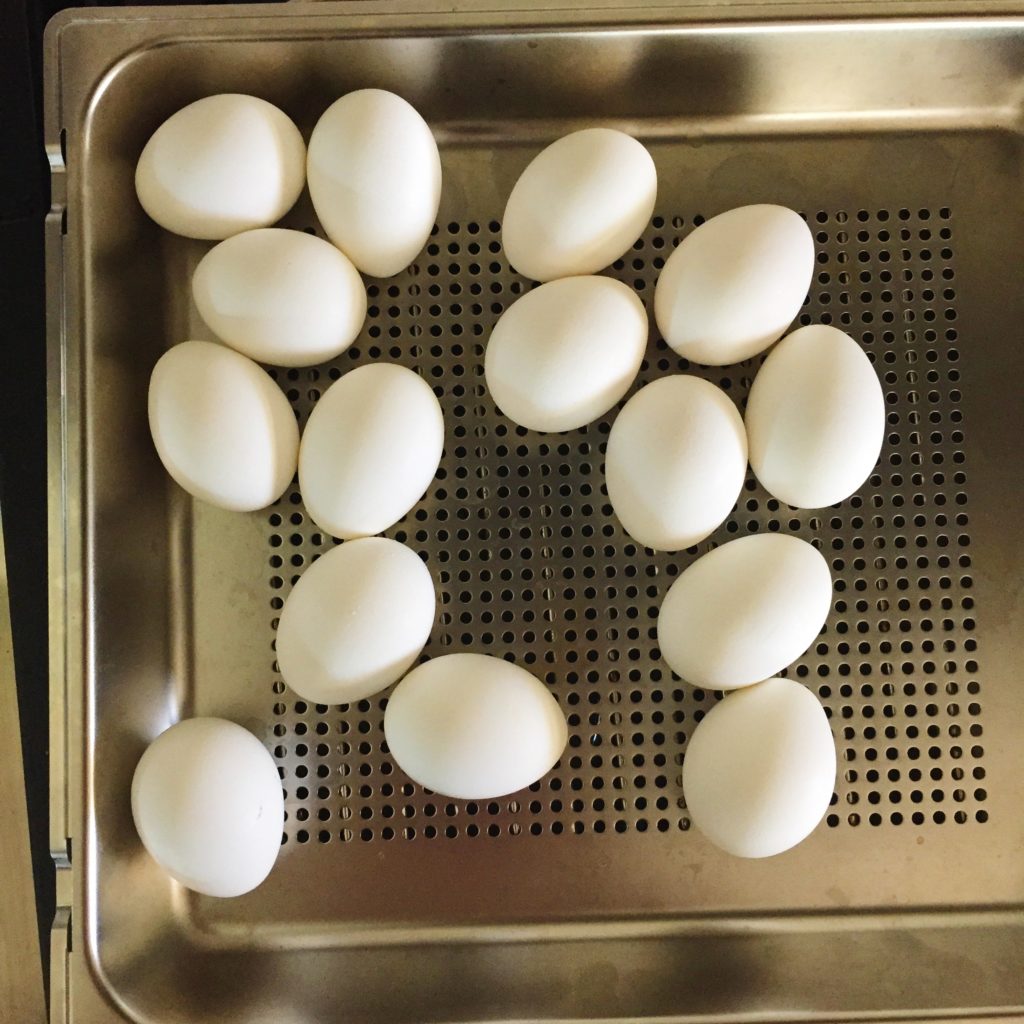 I cooked some white sweet potatoes that I bought a couple weeks ago and never got to. First, I heated the oven to425°, pierced each potato several times using a fork, wrapped them in aluminum foil and baked them for 1 hour.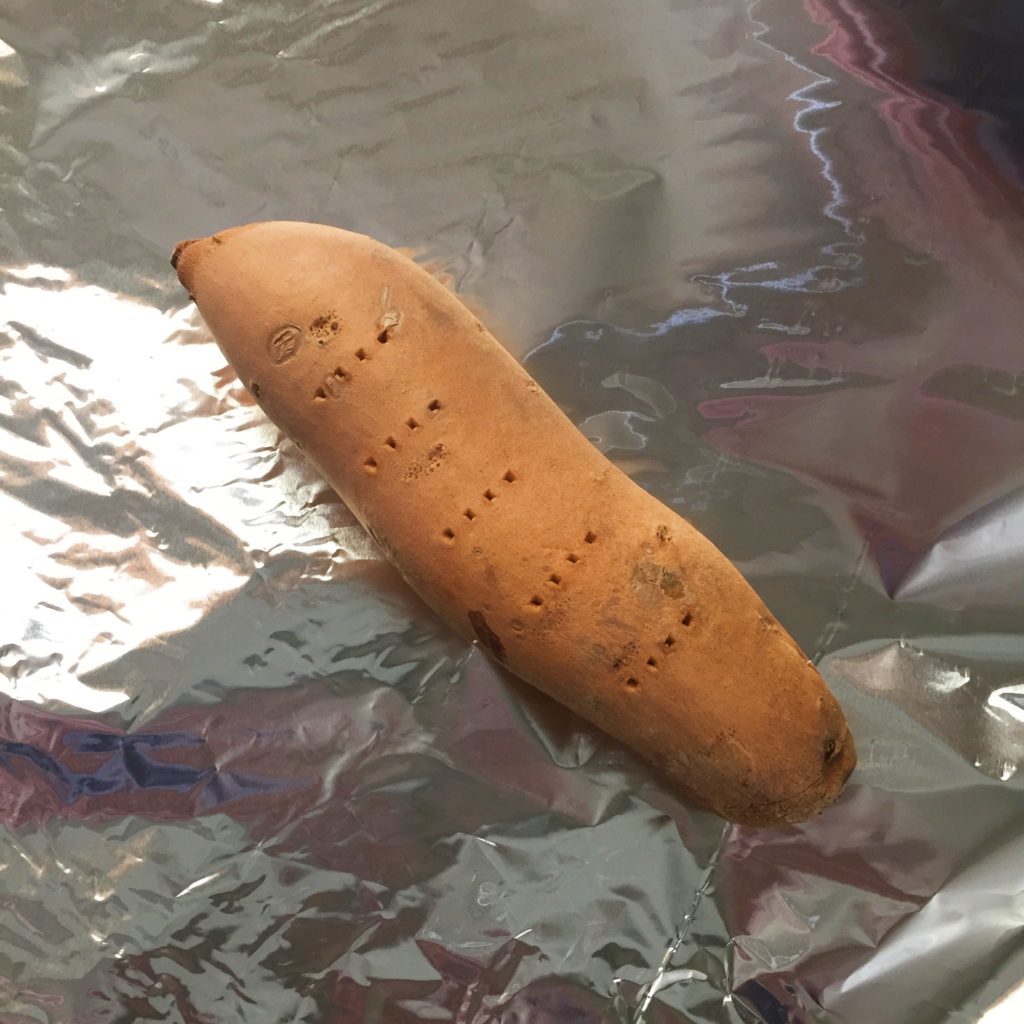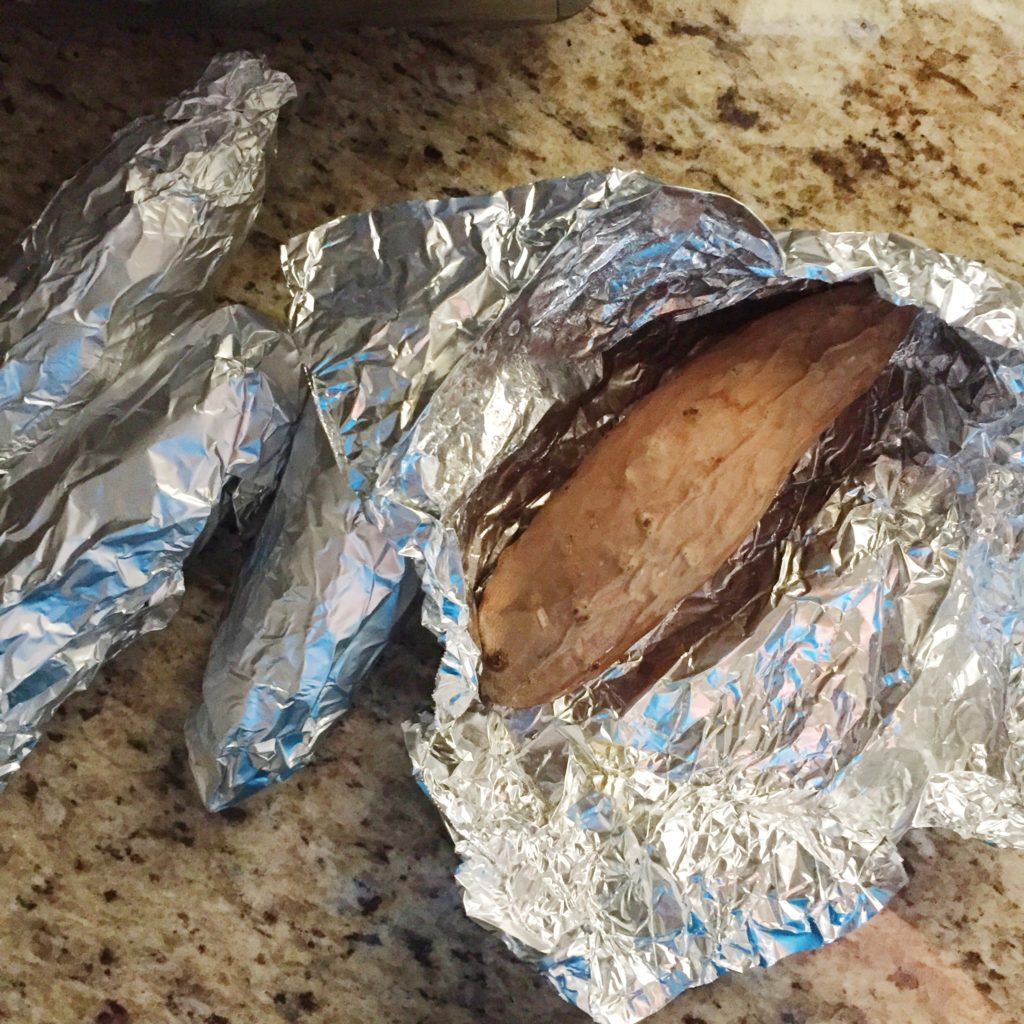 While both of those were going I cooked a spaghetti squash in the microwave. I cut the squash in half lengthwise, added about 1/2 inch of water to a glass baking dish and laid the squash cut-side down in the dish.
Then I microwaved it for 15 minutes, flipped them squash over to cool and used a fork to pull the squash away from the flesh to make the "noodles".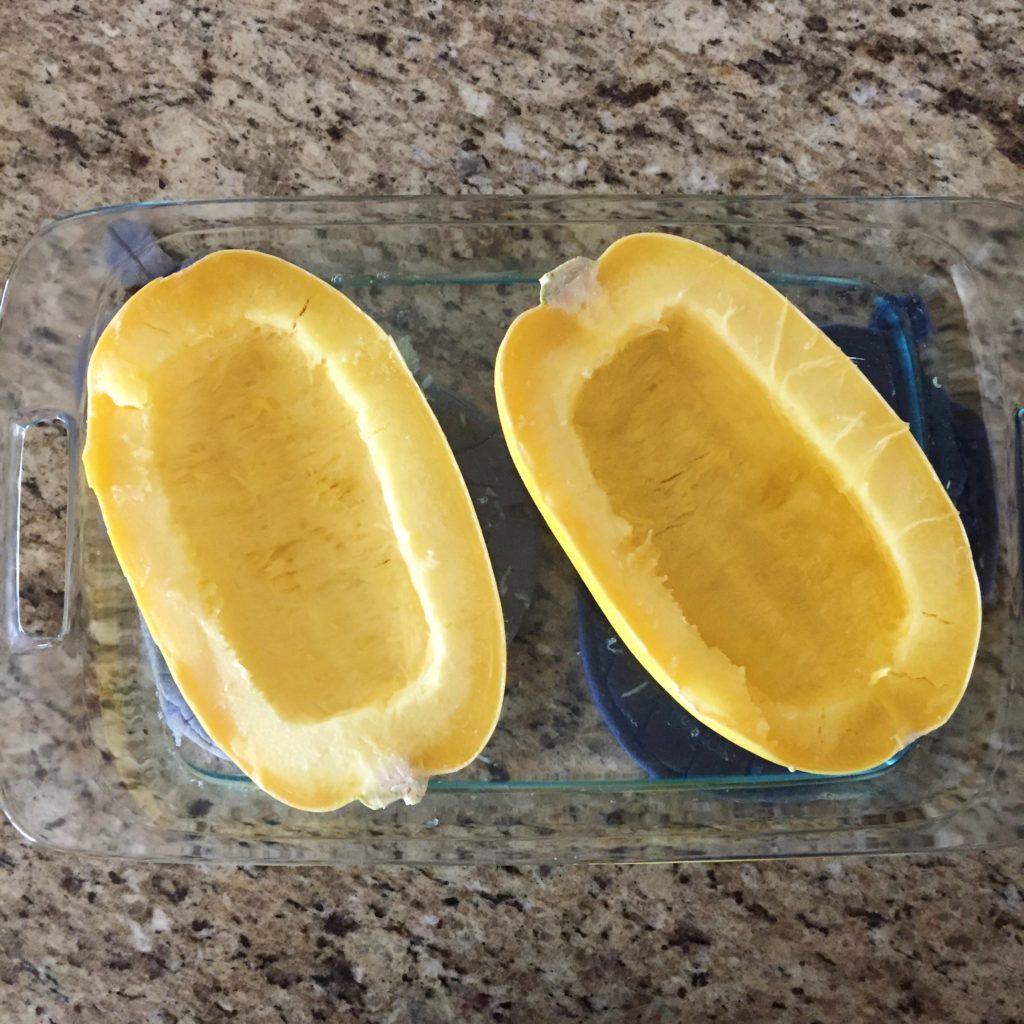 (the spaghetti squash after being cooked)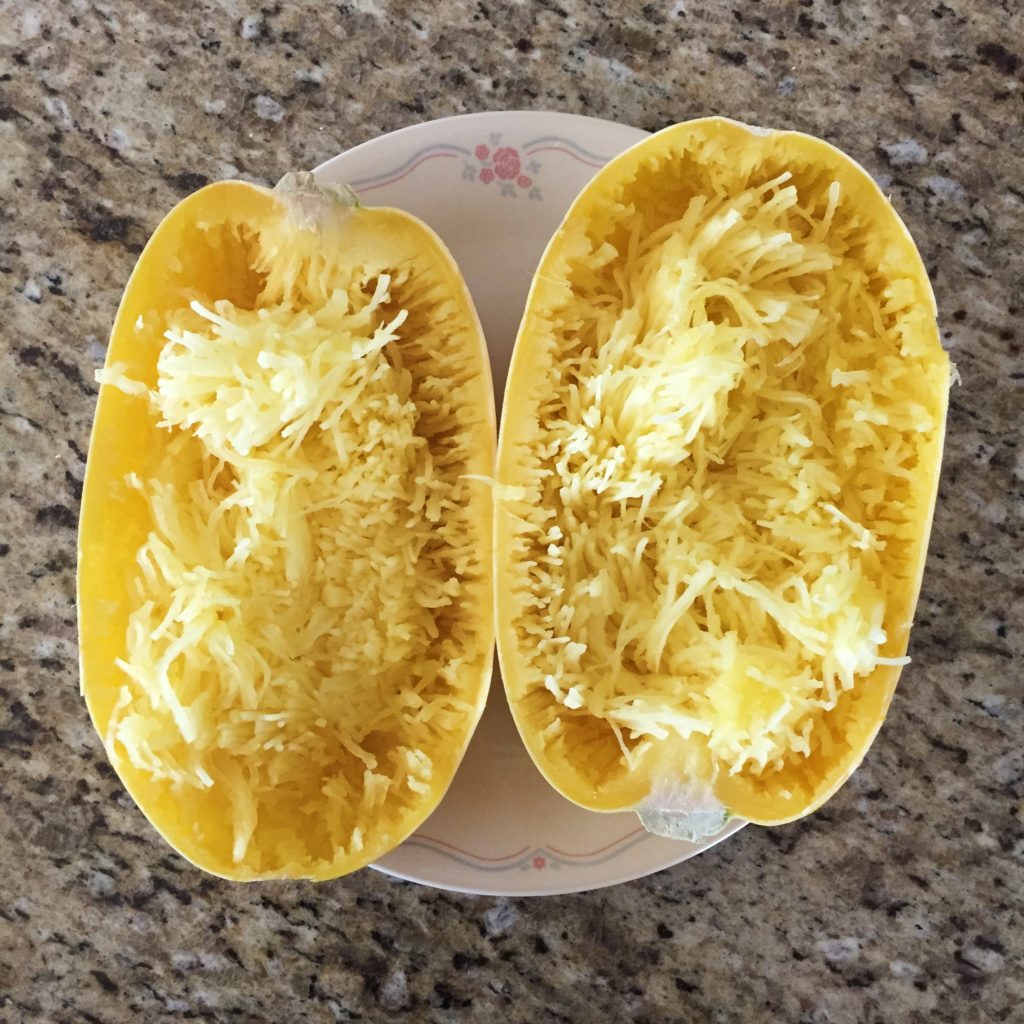 You can also cook a spaghetti squash in the oven. See a full tutorial for How to Cook Spaghetti Squash.
Then on Sunday Donny cooked the chicken thighs for me. He was already cooking meat on his smoker for Father's Day so he added the boneless skinless thighs on there for me.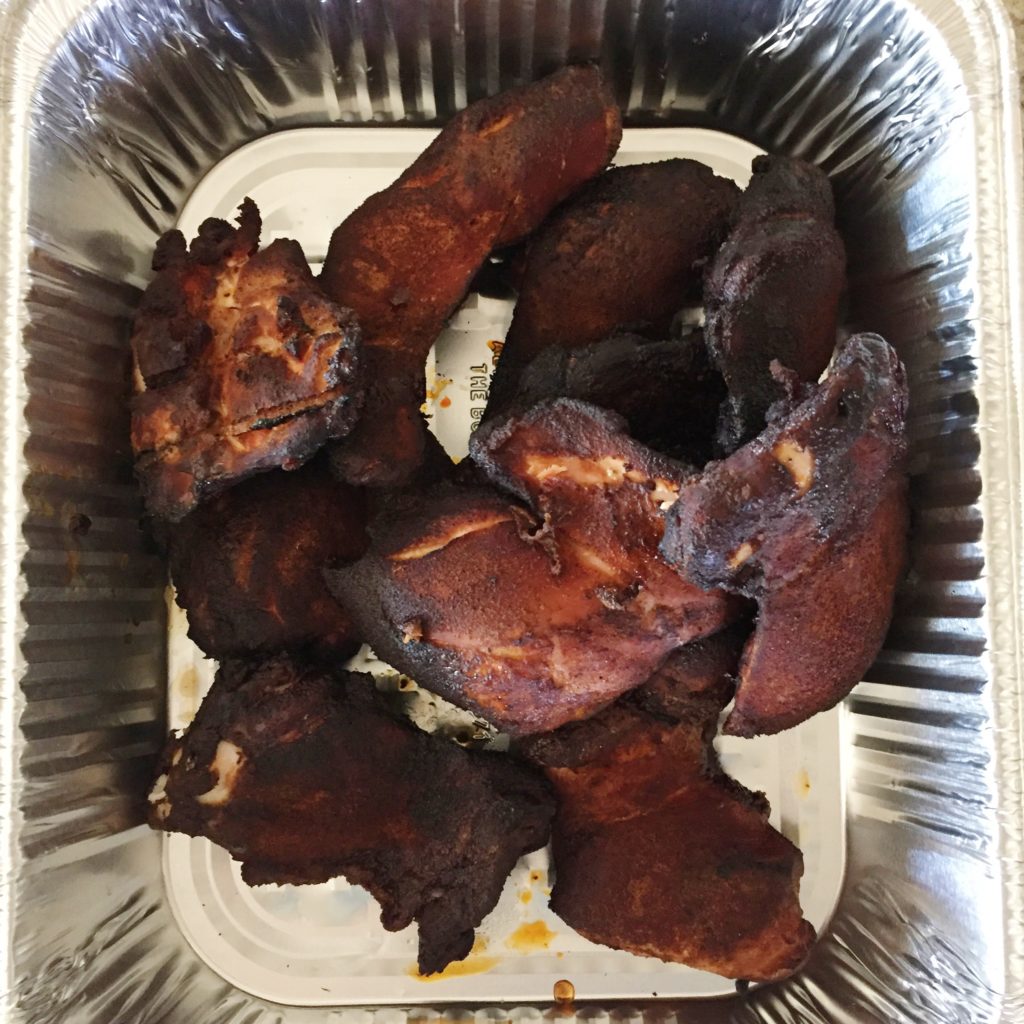 He seasoned them with a mixture of spices including salt, pepper, garlic, onion powder and paprika. The dark red color comes from the smoke and the paprika!
I chopped the chicken into small pieces, then added them to my meal prep containers. Each container for 4oz of cooked meat.
Three of those containers I added spaghetti squash and some mixed greens to. The other two containers I added just mixed greens to. Then I chopped some veggies to go on top of the salad including carrots, cucumber, red bell pepper, snap peas.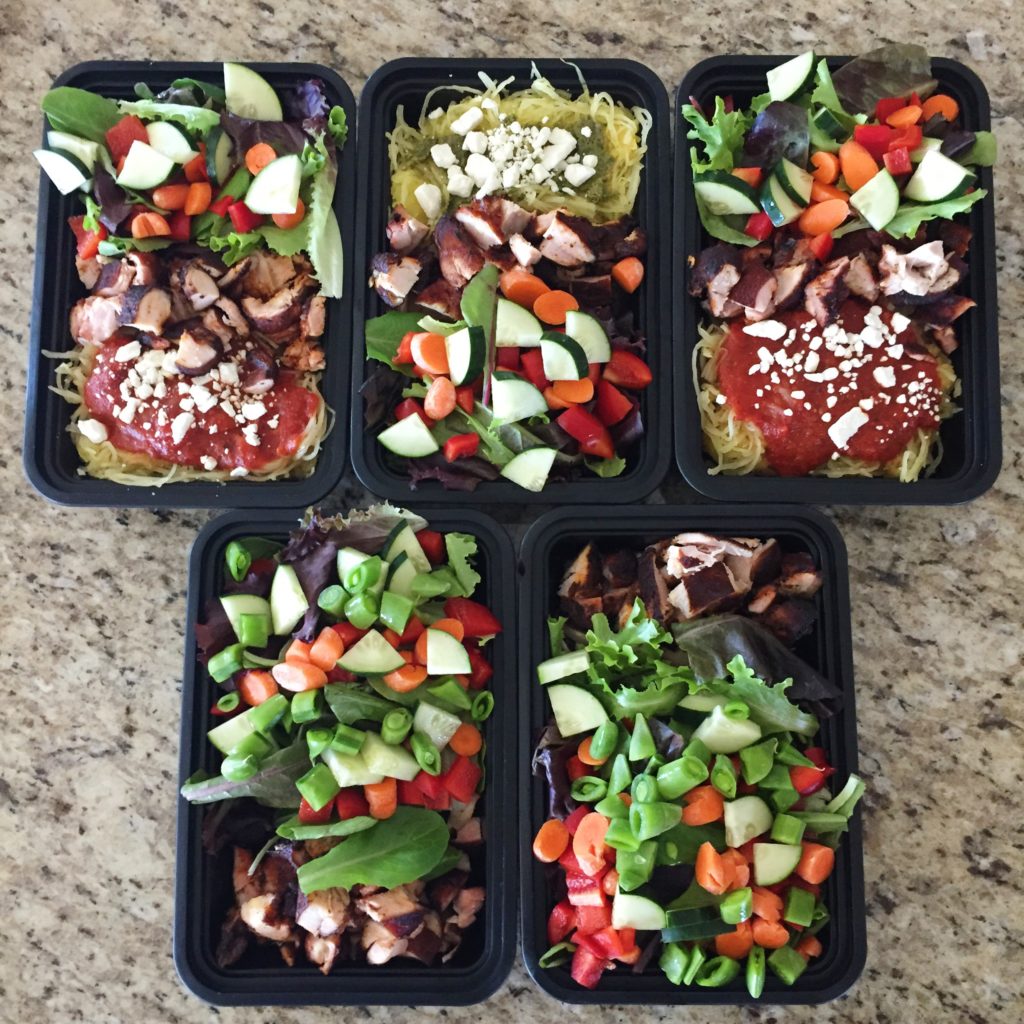 Next I topped two of the servings of the spaghetti squash with marinara and one with pesto.
My eggs were already cooked so I put those in containers to eat as an afternoon snack along with a Larabar.
Next, I halved the sweet potatoes, added 5oz to each container and mashed them down a little. Then I sliced strawberries and added those and some raspberries to the same containers as the sweet potatoes.
My thought is to take a yogurt cup and pour it over the sweet potato, then add some of the fruit on top. If you haven't tried the Sweet Potato Yogurt Bowl recipe yet then you need to! It is a great snack.
Well that was everything in terms of meal prep ideas for this week. I have apples, a few oranges, watermelon, pineapple and red grapes to pack for extra snacks as well. Plus, I have a variety of veggies that I could bring along for in between meals.
If you have any questions about my grocery shopping or my meal prep ideas then please ask! Email me at eatliftplayrepeat@gmail.com or comment below!