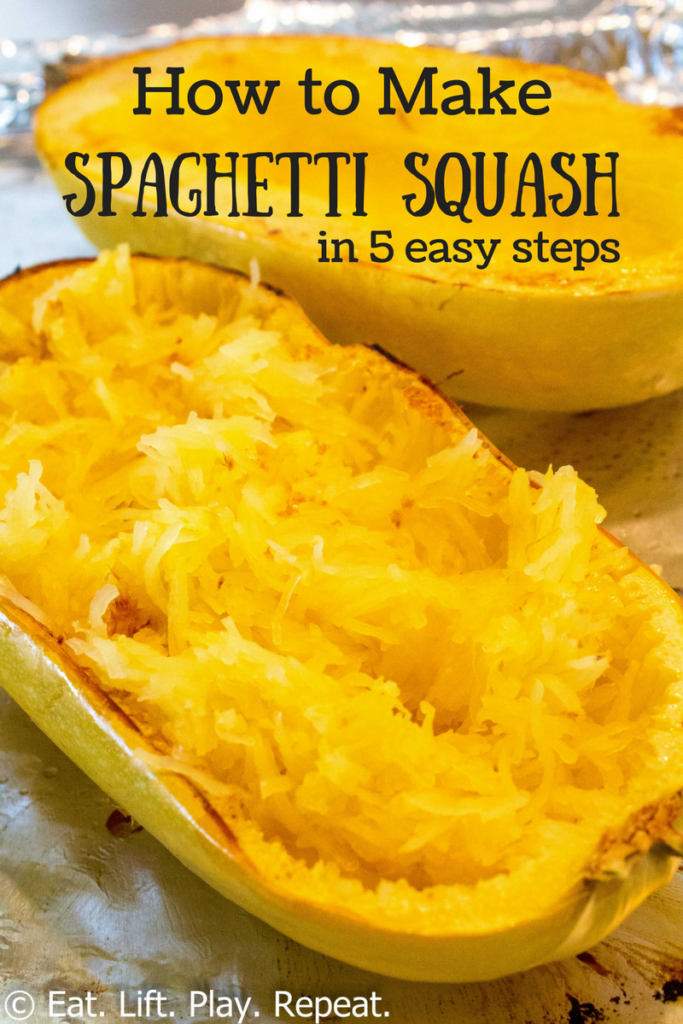 Spaghetti squash is one of my favorite foods. It is one of those vegetables that seems like it will leave me hungry an hour later. However, I am always surprised how filling it is!
A lot of people are intimidated by spaghetti squash. In fact, a coworkers came to me one day and said "hey Mel, you eat weird food so I brought this for you". It was a spaghetti squash!
Spaghetti squash isn't weird, or at least not to me. It is a great winter squash that has become extremely popular in the food-world. It is a low-carb option for pasta, so it fits within the Atkins diet and a paleo diet. I like it simply for the mild flavor and versatility!
Like other squash varieties, spaghetti squash is low in calories with 30 per cup, plus contains 2 grams fiber. I like topping it with marinara or pesto, but it is also really good with either butter or olive oil, and salt and pepper! Simple and delicious!
So how do you cook this weird squash?! It is actually really easy.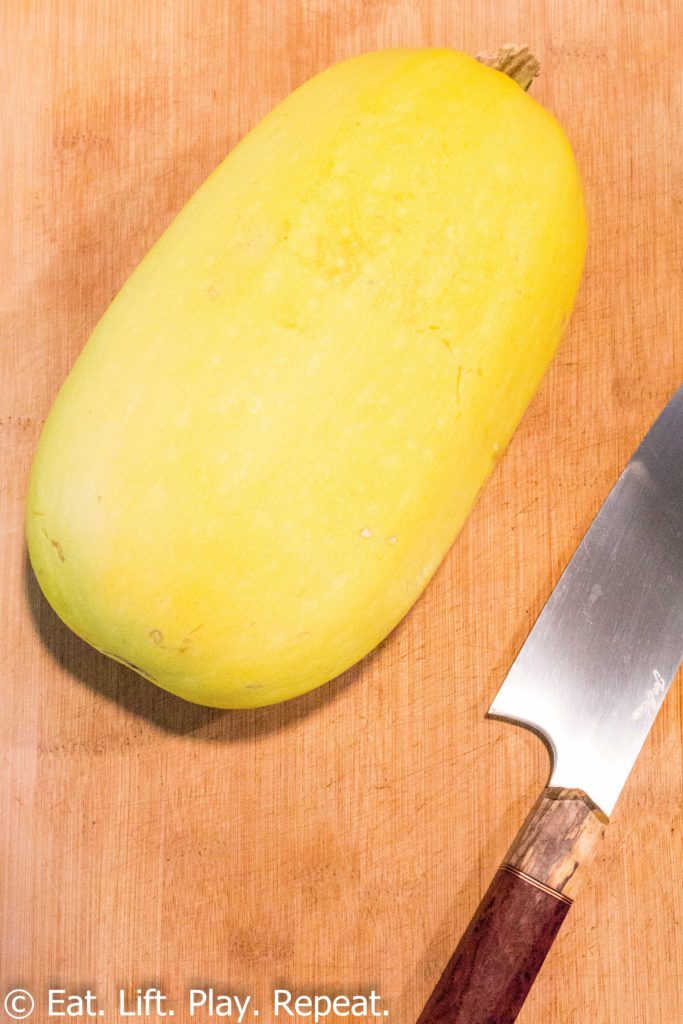 Start by cutting the squash in half lengthwise. The outer flesh is pretty hard, so you'll need a large, sharp knife.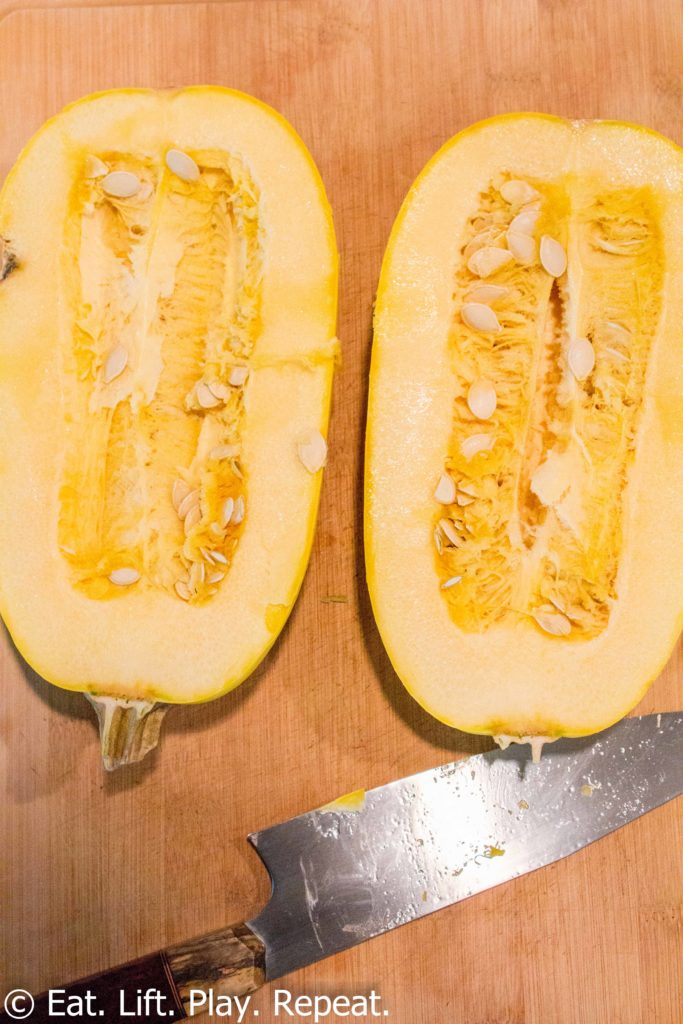 Scoop the seeds and stringy pulp out of the center. I've seen recipes for roasted spaghetti squash seeds, but I have never tried it myself.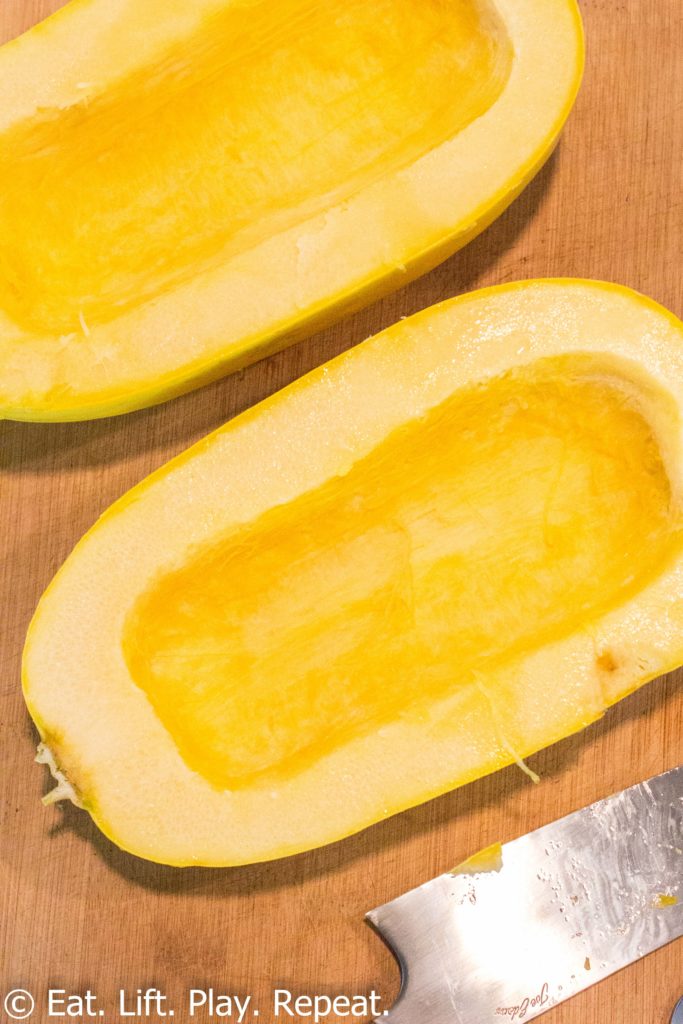 Then place the spaghetti squash on a foil-lined baking sheet cut-side down.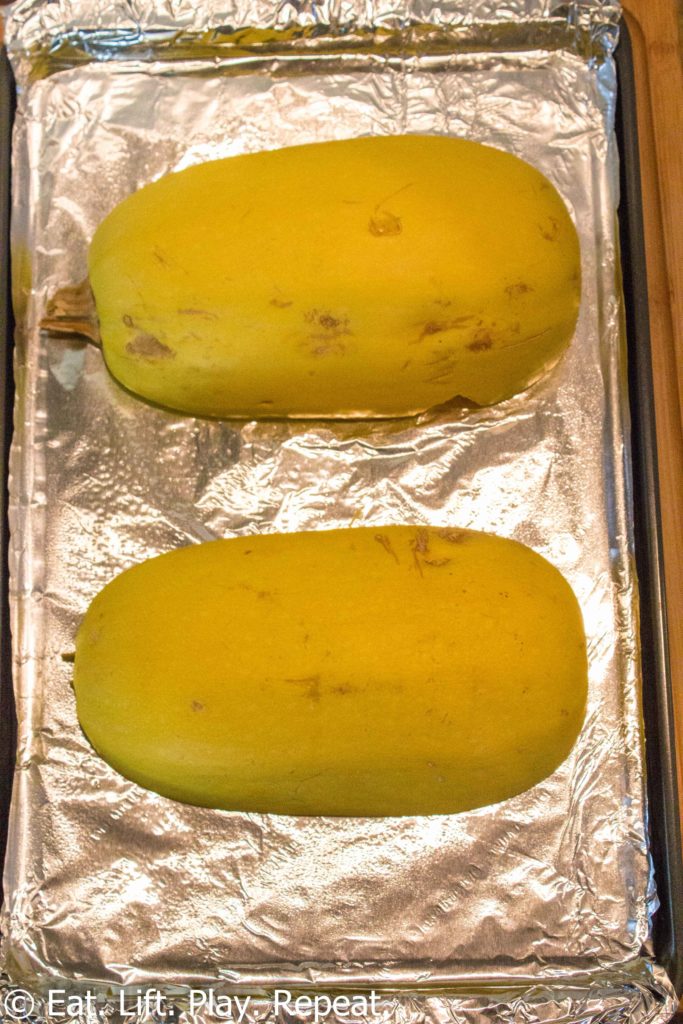 Next, place in an oven at 400° and bake for 30-45 minutes. The cooking time will vary based on the size of the squash and thickness of the flesh. I bake mine until the outer flesh is soft and can be pierced with a fork.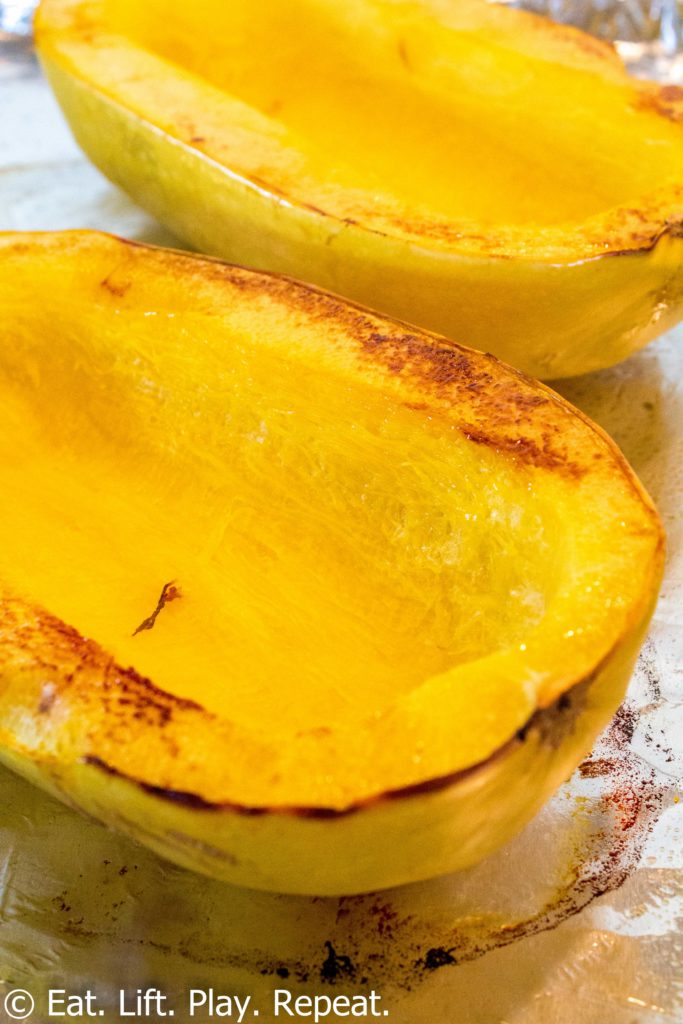 Once the squash is fully cooked, allow it to cool.
Once cool, use a fork to scrape the inside to create squash strands.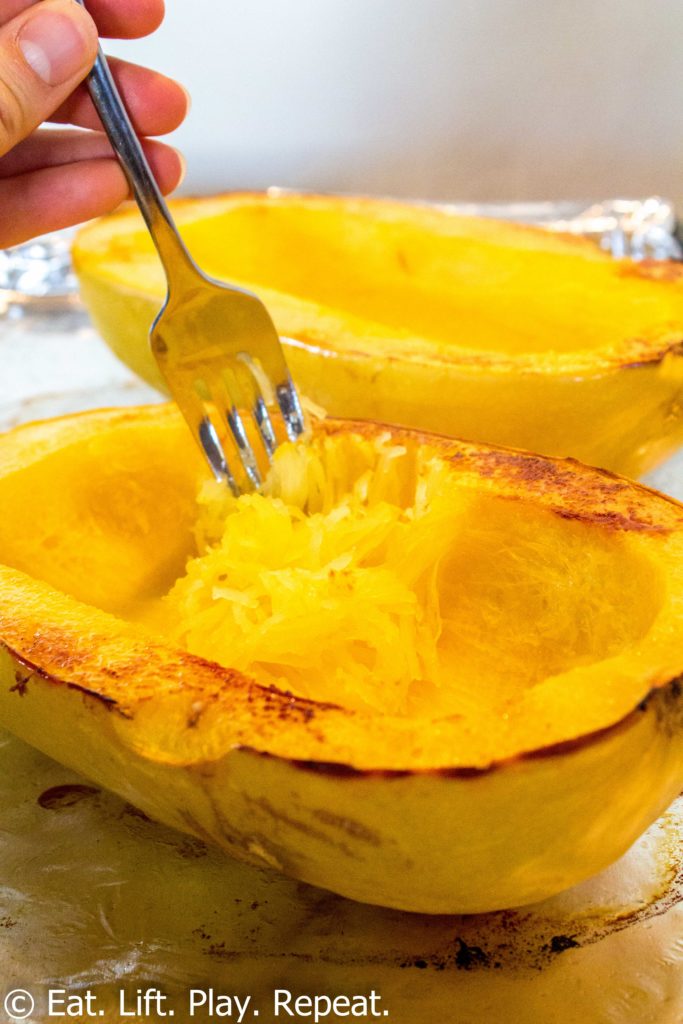 That's it… you are done! Top with your favorite pasta sauce, add butter or olive oil, or portion out to take for meals for the week!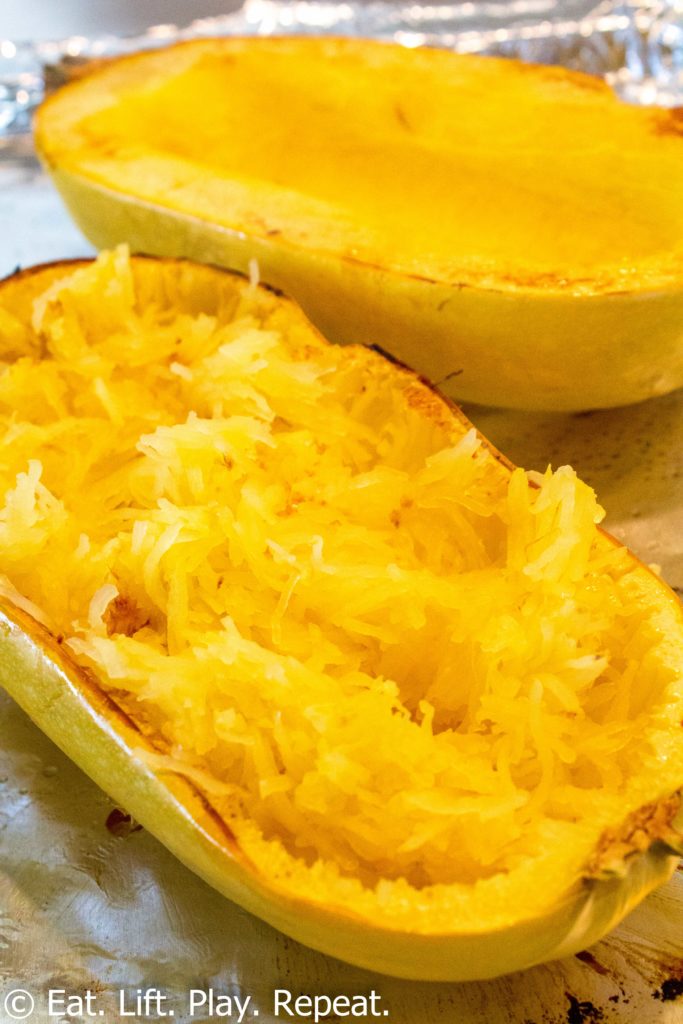 I love cooking vegetables and there are plenty of ways to enjoy them. Check out my other how-to posts including How to Make Cauliflower Rice, How To Make Roasted Acorn Squash and How to Prepare Blanched Broccoli.
What is your favorite spaghetti squash recipe?