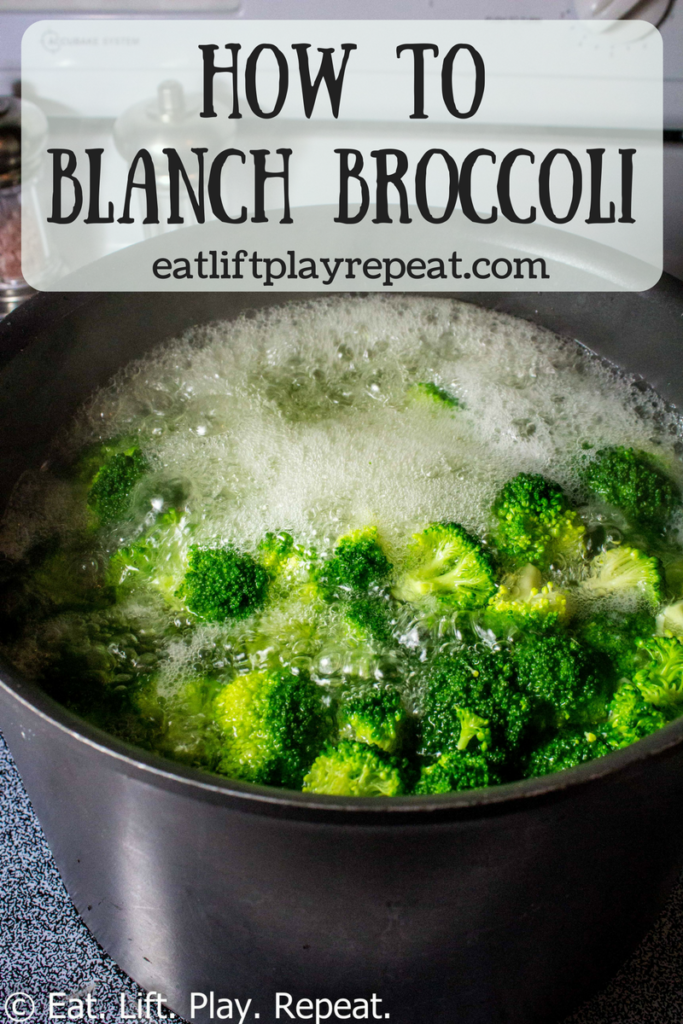 One of my new favorite ways to cook broccoli is to blanch it. Blanched broccoli is cooked for less time compared to other methods, which leaves more nutrients in the vegetable.
First of all, it takes very little time to prepare. Second of all, it leaves the broccoli tender, bright in color and requires zero oil. Roasting and grilling broccoli is a great way to cook broccoli, but it does take some of the color out of the vegetable. However blanching vegetables, including broccoli, make them quite vibrant.
So how do you prepare blanched broccoli? It is incredibly easy and ensures the vegetable remains clean eating friendly.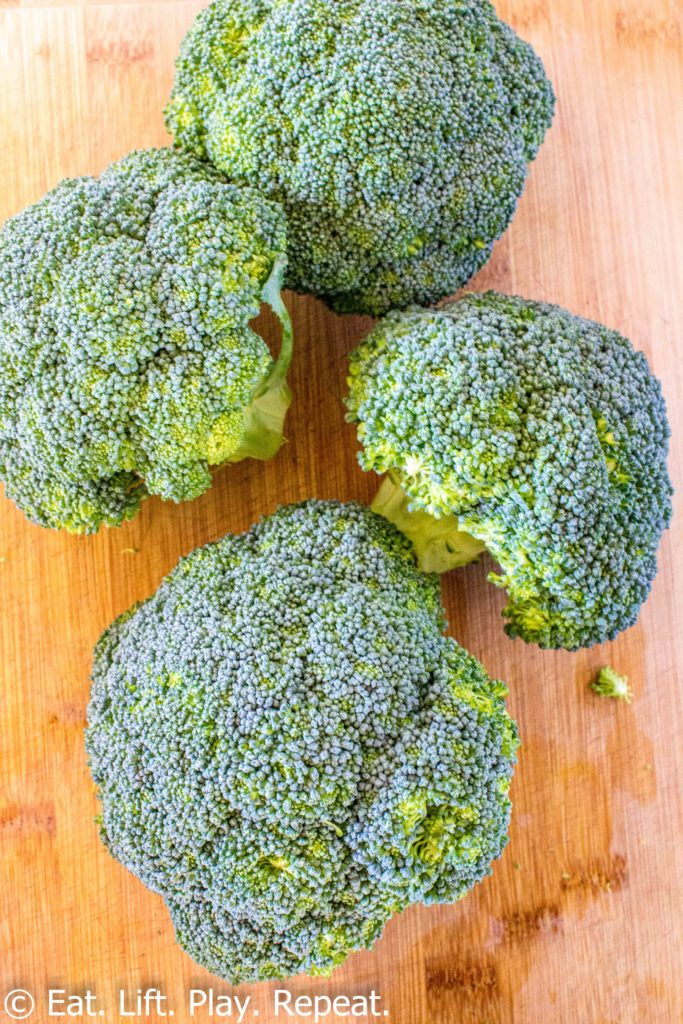 Begin by cutting the broccoli florets off of the broccoli crown.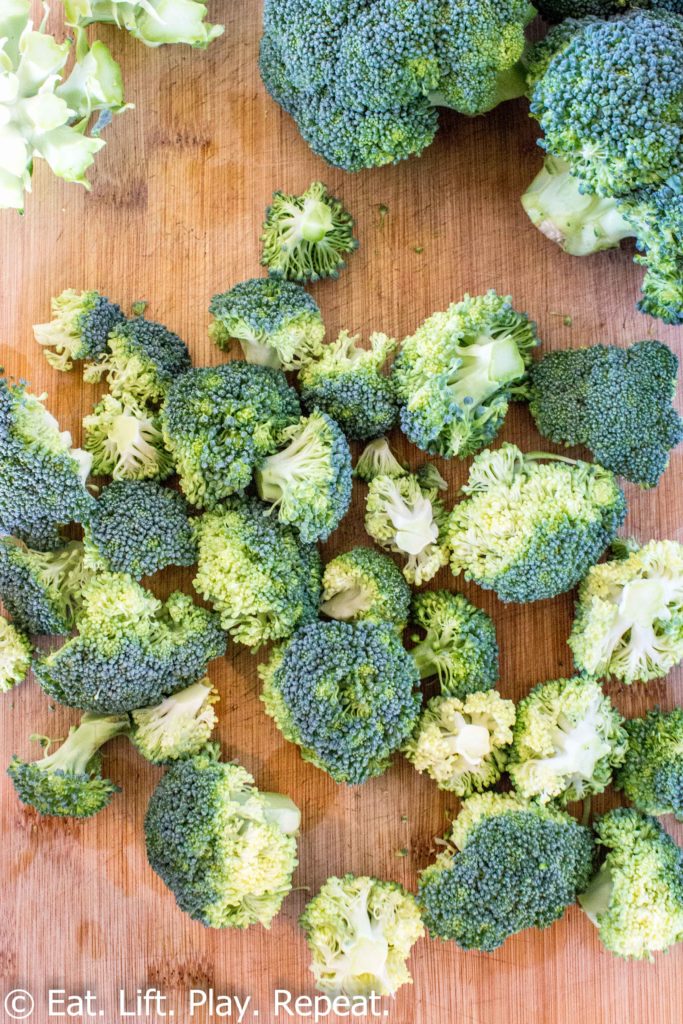 Next, fill a large pot with water and bring to a boil over high heat. 1.5-2 lbs of broccoli will require about 1 gallon of water.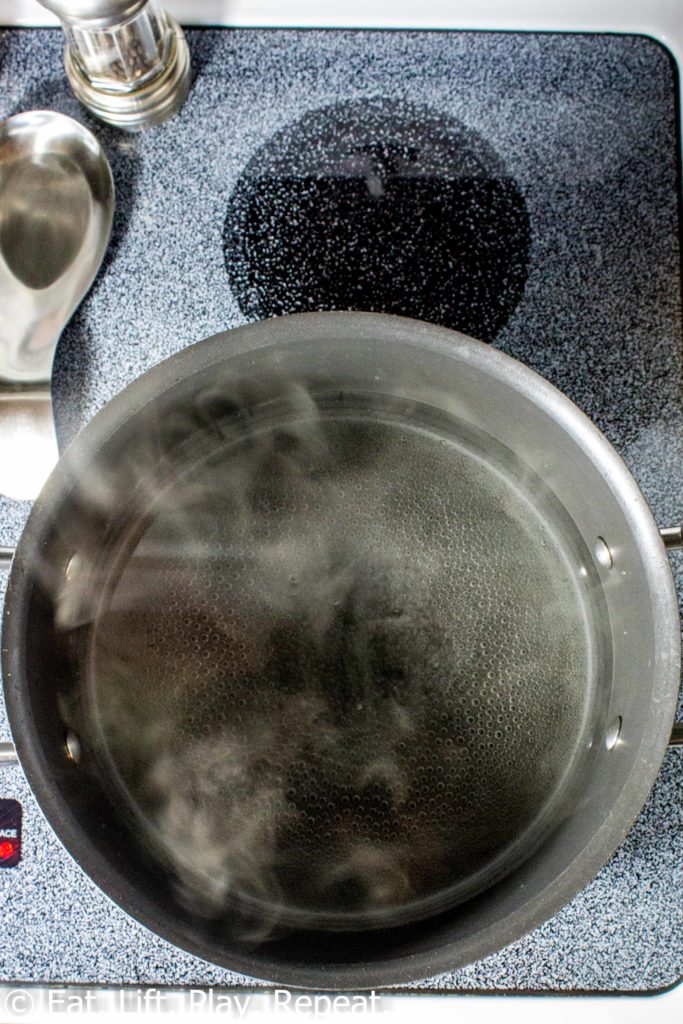 While the water is heating, make an ice bath by filling a large mixing bowl with ice and water. Set aside.
Once the water boils, add the broccoli and bring the water back to a boil.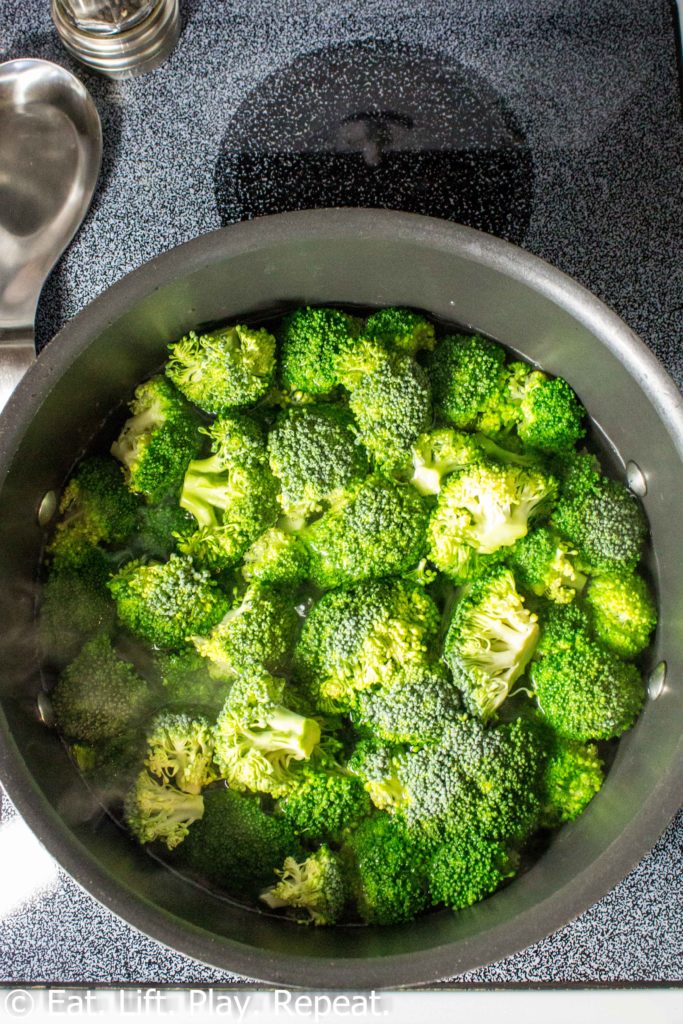 Once the water is boiling again, allow the broccoli to cook for 90 seconds.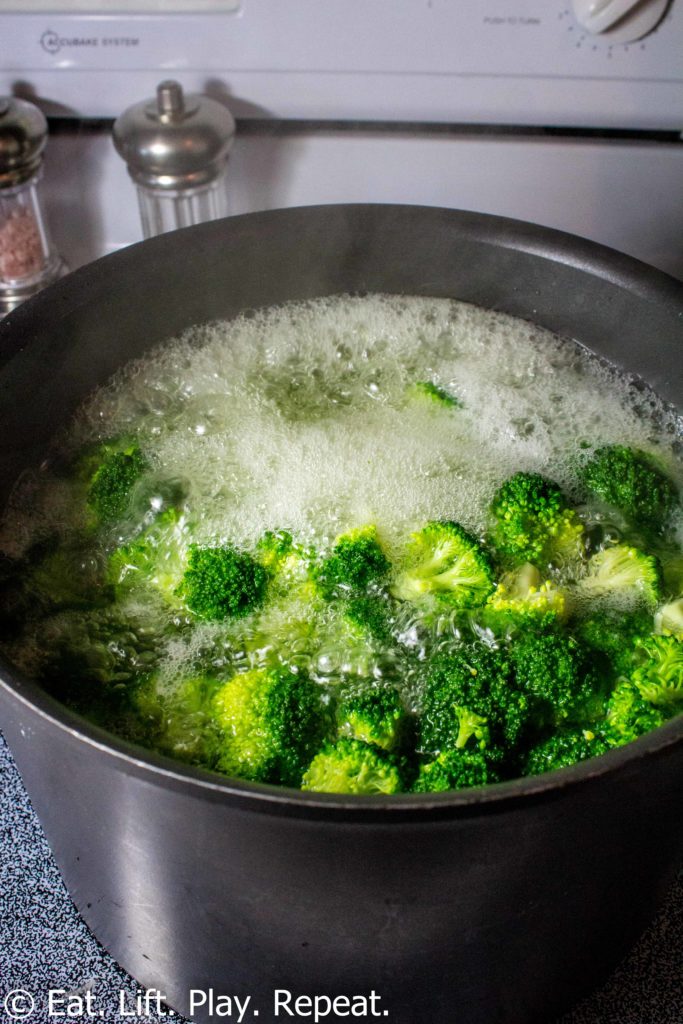 After 90 seconds, drain the pot with the broccoli into a strainer or colander.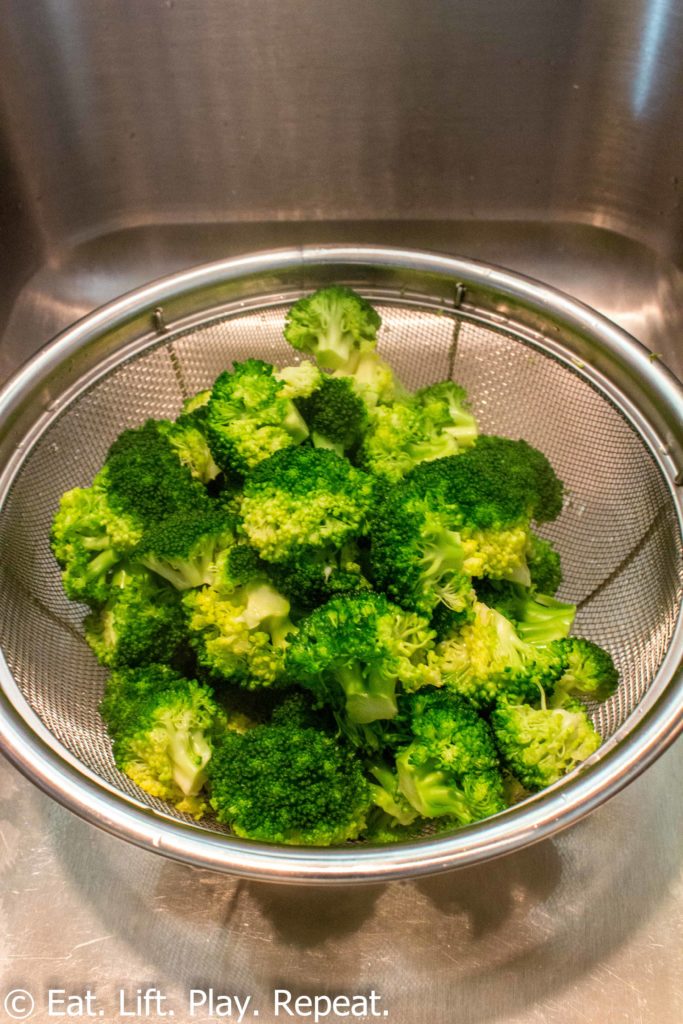 Next, immediately put the cooked broccoli into an ice bath to stop the broccoli from cooking any further.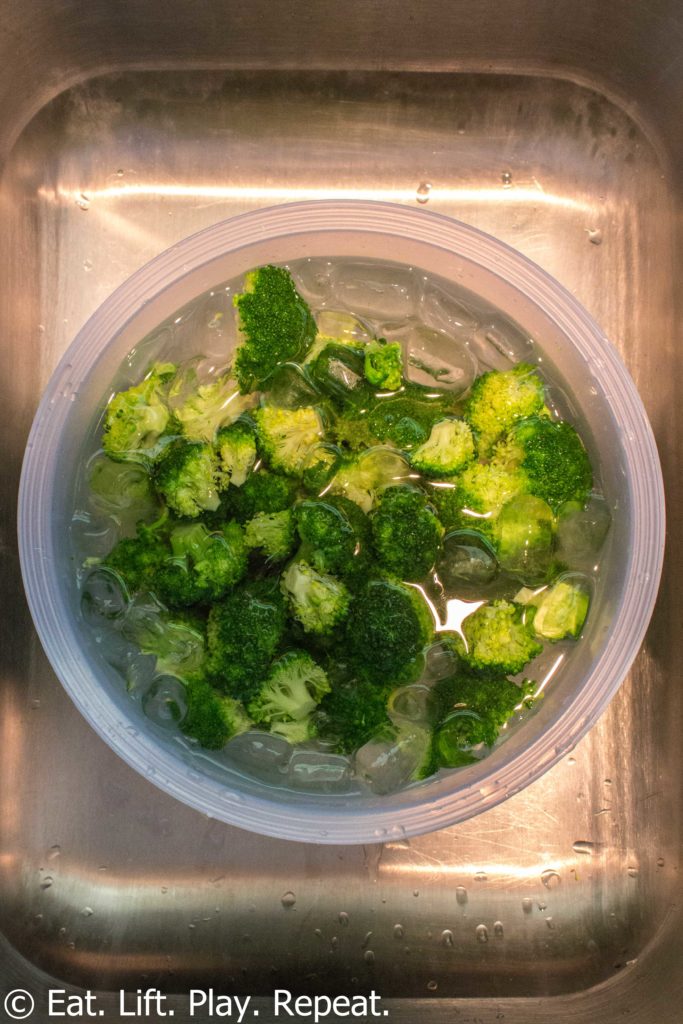 Allow the broccoli to sit in the water for 1-2 minutes to make sure it has completely cooled. Drain the broccoli from the ice bath water and add to a recipe, serve or store the cooked broccoli.
Personally, I like to eat the blanched broccoli by itself, but I also enjoyed it in the Italian Pasta Salad that I made a while back. It adds a nice texture to dishes without leaving the broccoli raw.
What is your favorite way to cook broccoli? Have you blanched broccoli before?