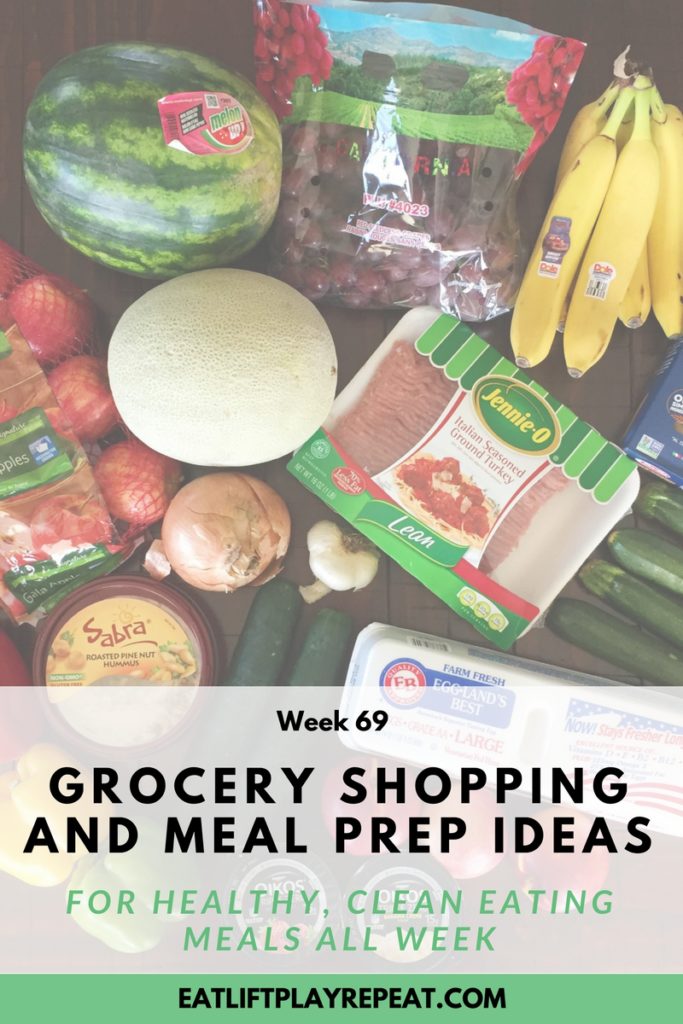 This week's meal prep ideas are pretty easy! In fact, there are a lot more healthy snack options than meals this week.
I'm 38 weeks pregnant and not able to eat very much at one sitting without getting sick. Instead of feeling sick, I have been eating small things constantly throughout the day. I do still eat a lunch of a normal size, which hasn't been problem for me yet.
Usually I would eat 5 meals per day with a snack before my early morning workout. This new way of grazing all day long is hard for me, but I'm working on it. It has also been hard to get enough protein in throughout the day too, because chicken doesn't sound that good and cottage cheese isn't sitting well.
I did struggle with making a grocery list this week. Honestly, I made a very small one and forgot a lot of items that I'd intended to buy! Baby brain?!?!
I ended up going back to the store for a few items that I didn't get the first time around. Silly me! I don't like having to go twice, but luckily it was a three-day weekend so I had some extra time.
If you have any questions about these meal prep ideas and groceries then please ask! Email me at eatliftplayrepeat@gmail.com.
Groceries: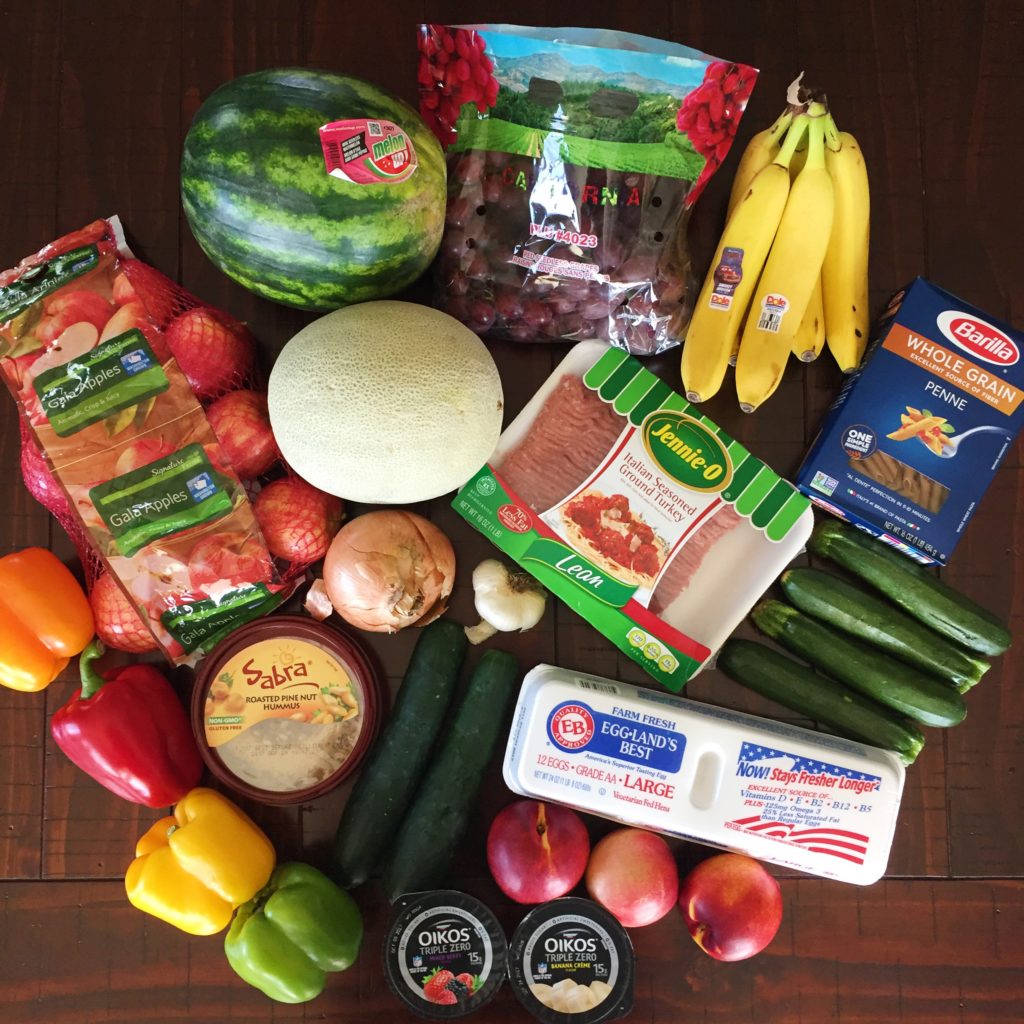 (first trip to the grocery store)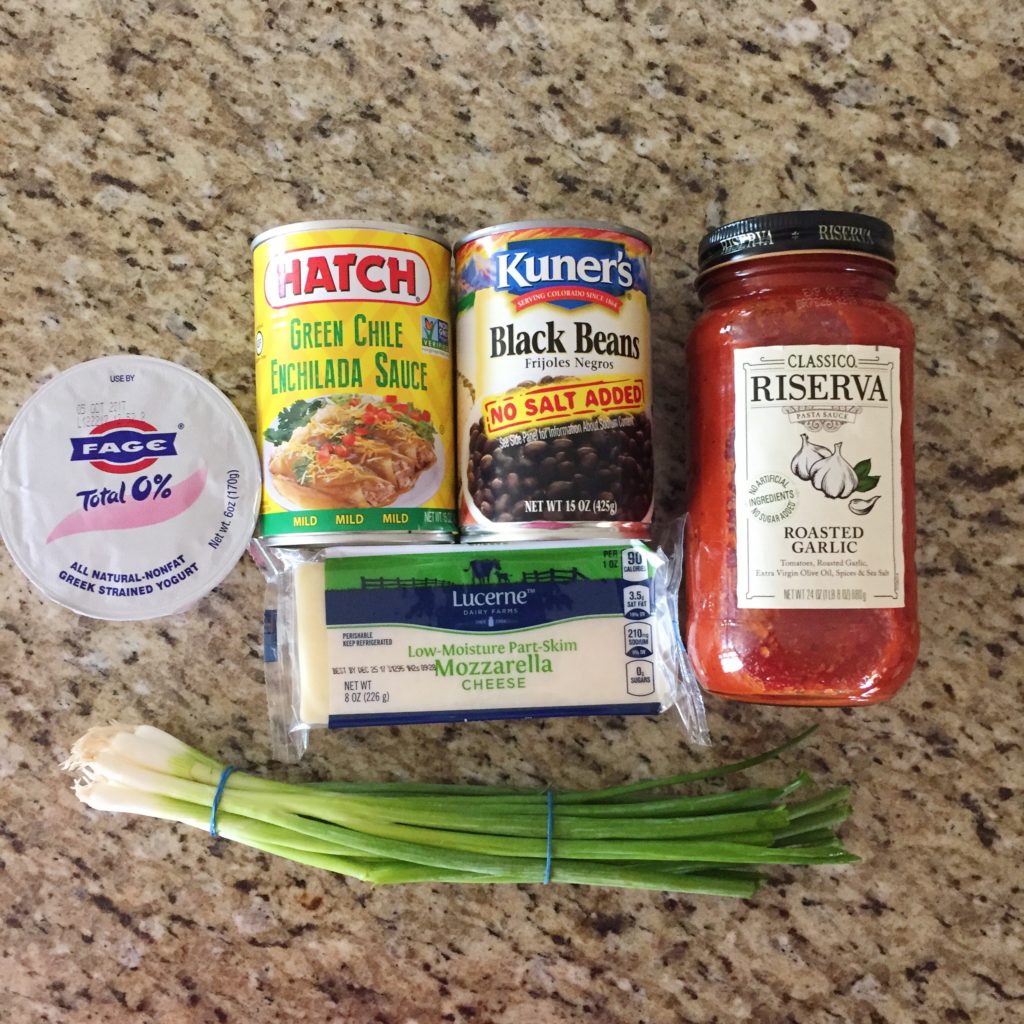 (second trip to the grocery store)
zucchini, bell peppers, cucumbers, yellow onion and garlic
bananas, red grapes, watermelon, cantaloupe, apples, nectarines
eggs, a variety of Oikos Triple Zero Greek yogurt, Italian Seasoned Ground Turkey
hummus and whole wheat penne
2nd trip to the store – marinara, black beans, enchilada sauce, mozzarella cheese, plain nonfat Greek yogurt and green onion
Meal Prep Ideas: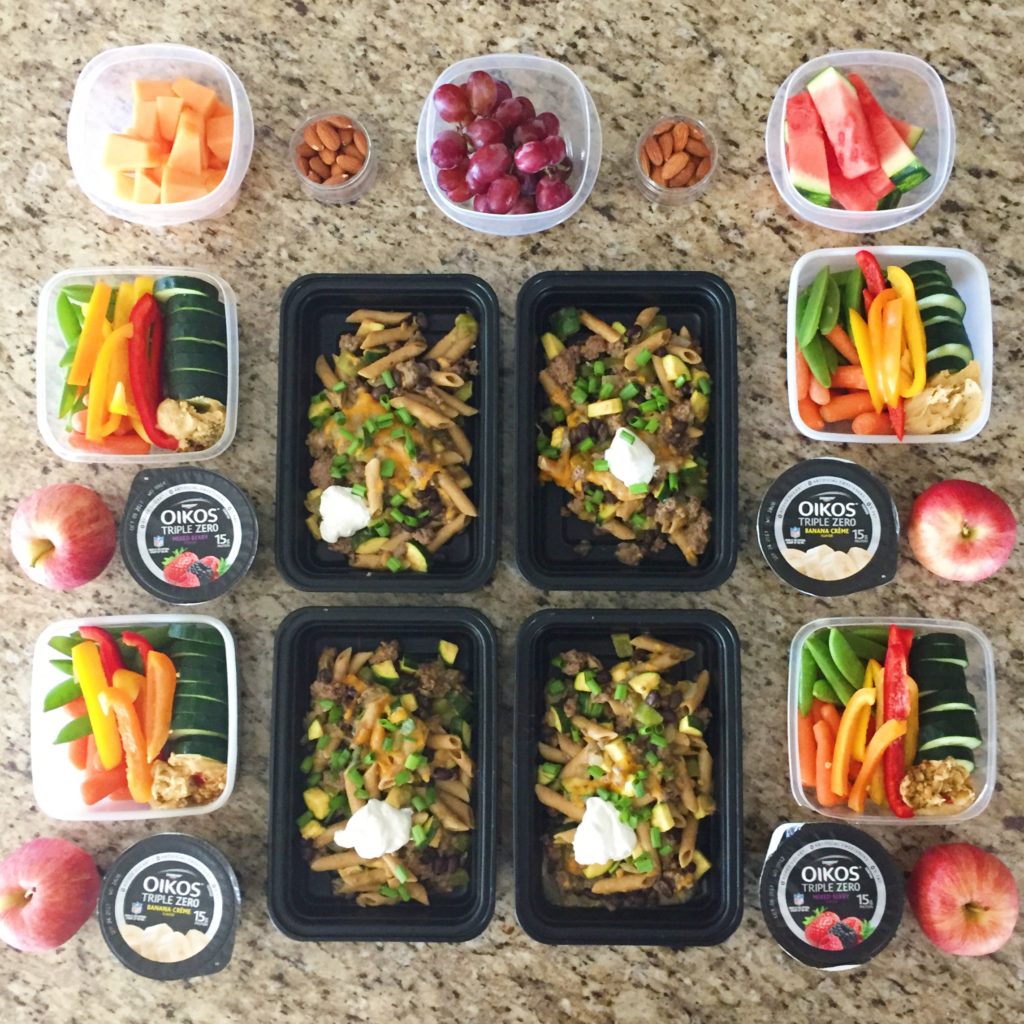 I started meal prep this week by making my Beef Enchilada Baked Pasta, which includes whole wheat penne, lean ground beef, zucchini, green bell pepper, onion, garlic, enchilada sauce, etc. Check out the full recipe to see how simple it is.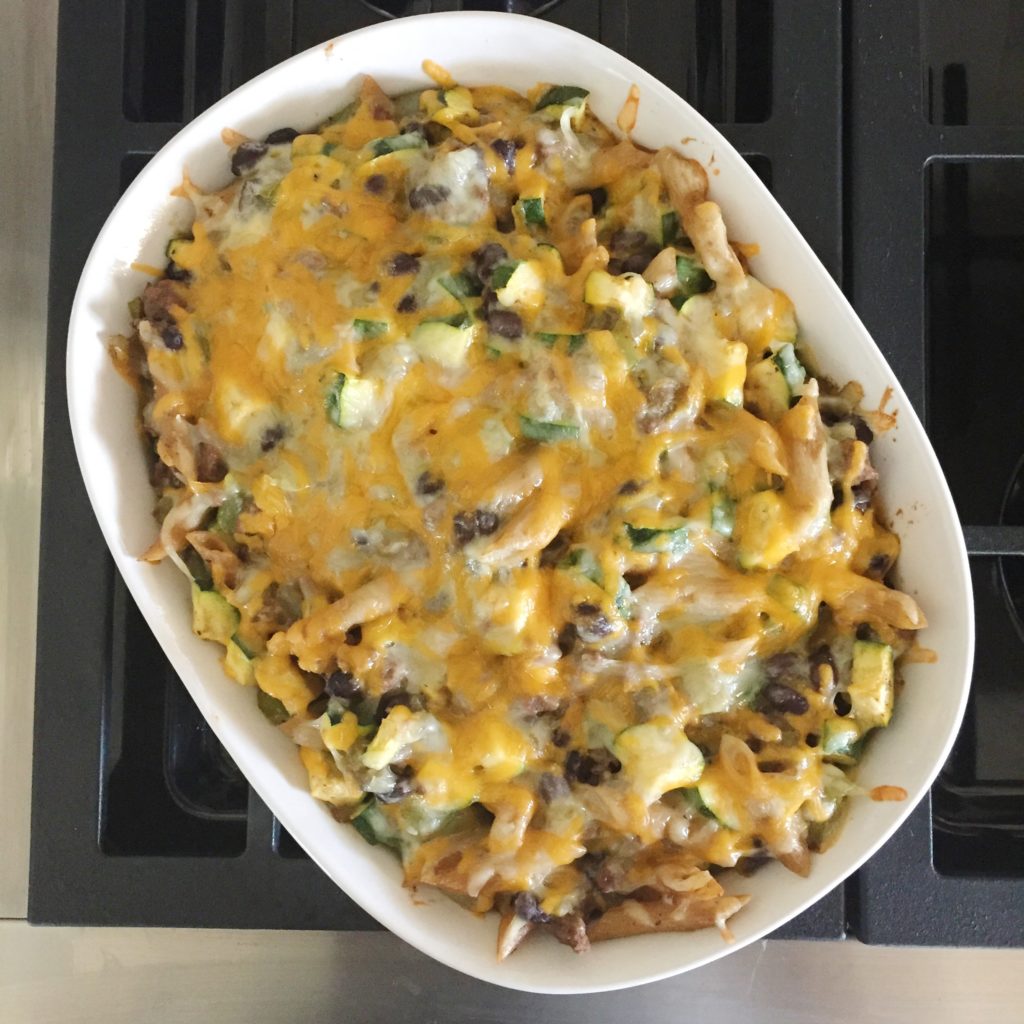 This week I didn't have to buy any lean ground beef because I bought it in bulk one weekend. I froze it in 1-lb portions in zip-top freezer bags so that I could pull out a pound at a time. If you are cooking for a family, then you could always freeze it in 2-lb portions.
The Beef Enchilada Baked Pasta was the only cooking I did this weekend. Other than that, I cut up the watermelon and cantaloupe.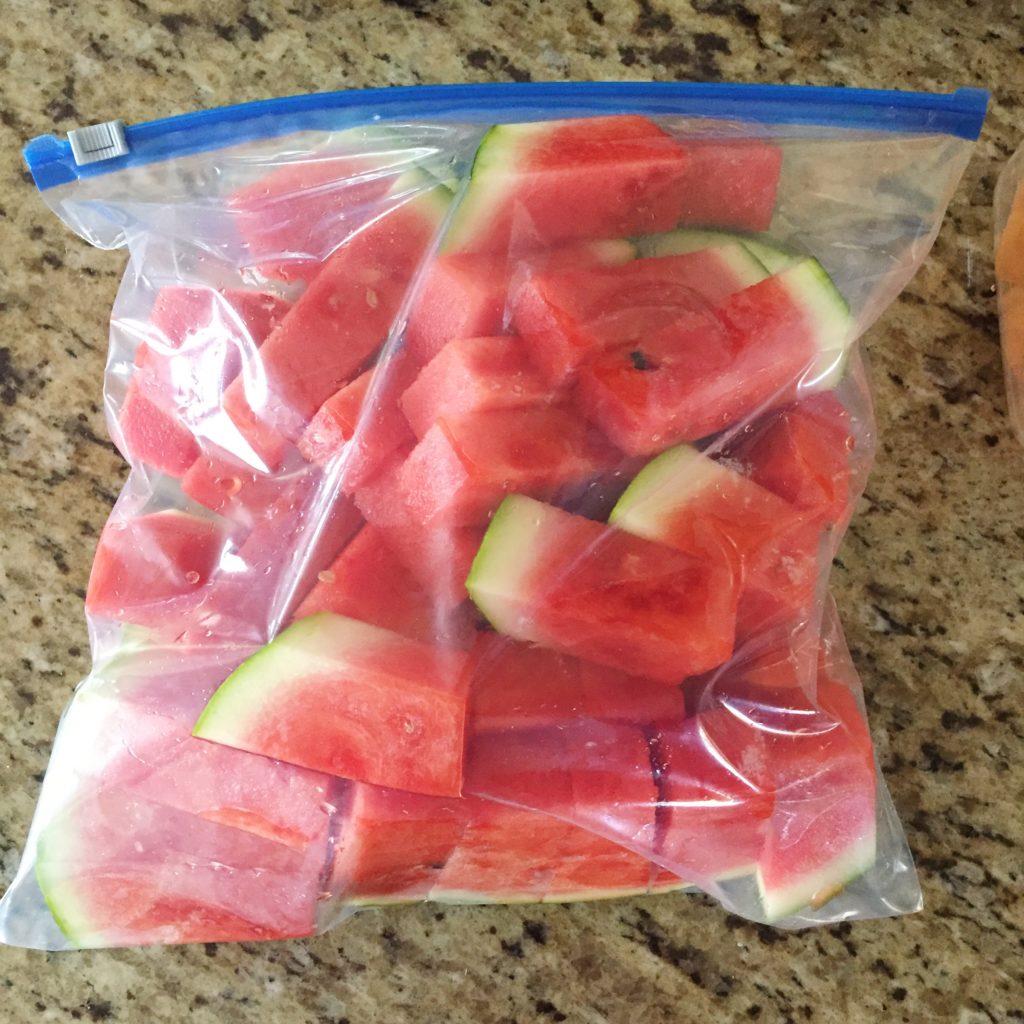 I also put together some veggie & hummus containers for a snack.
Honestly, I've been seriously lacking in the vegetable department this last month or two. Hopefully this will help me eat more throughout the day.
I packed baby carrots, snap peas, cucumber and a variety of colors of bell peppers in each container, then added roughly two tablespoons of hummus as well.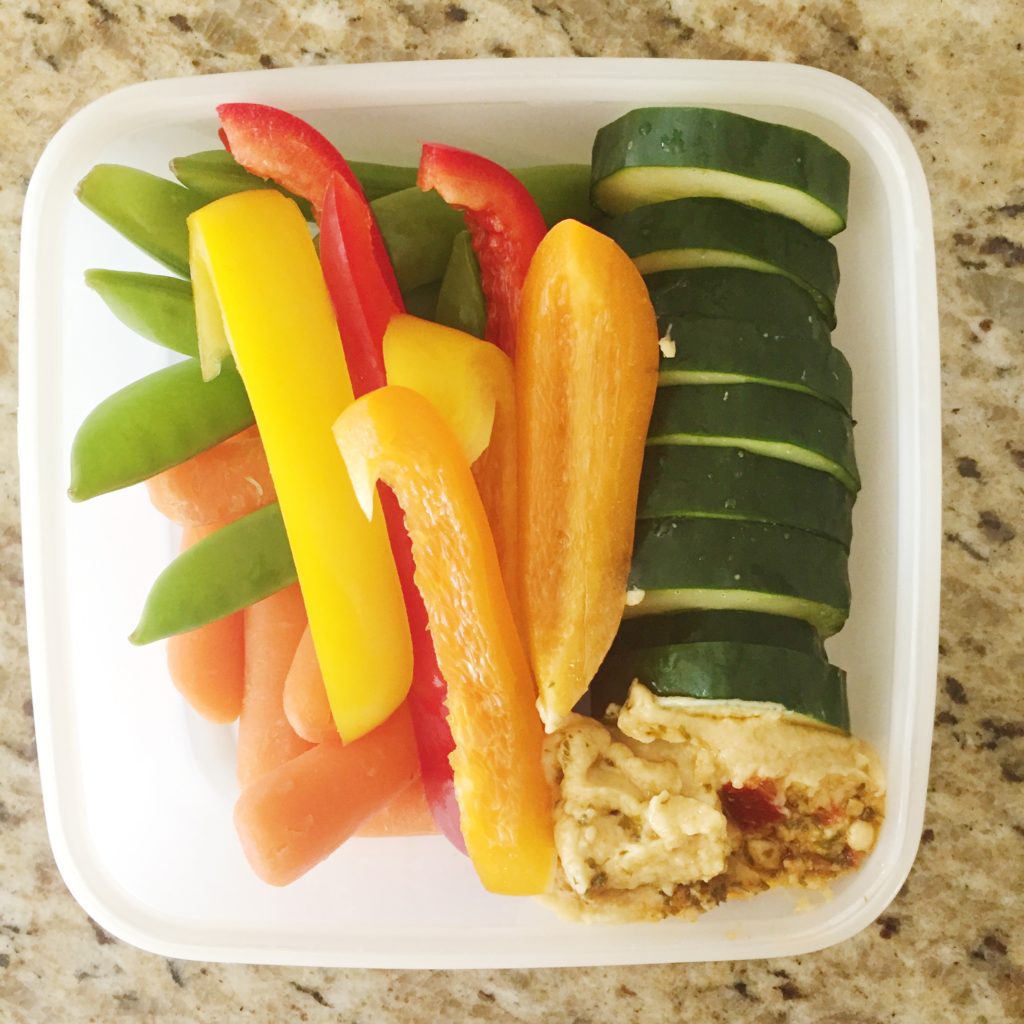 For snacks I packed watermelon, cantaloupe, grapes, apples, raw almonds, Greek yogurt, string cheese (not shown) and I still have a few Larabars handy in case I get really hungry throughout the day.
I cannot eat very much at one time right now, but I am constantly hungry it seems! Eating small snacks and fruit throughout the day will help me consume enough calories without making myself sick.
If you have any questions about these meals or snacks then please ask! Email me at eatliftplayrepeat@gmail.com or comment below!