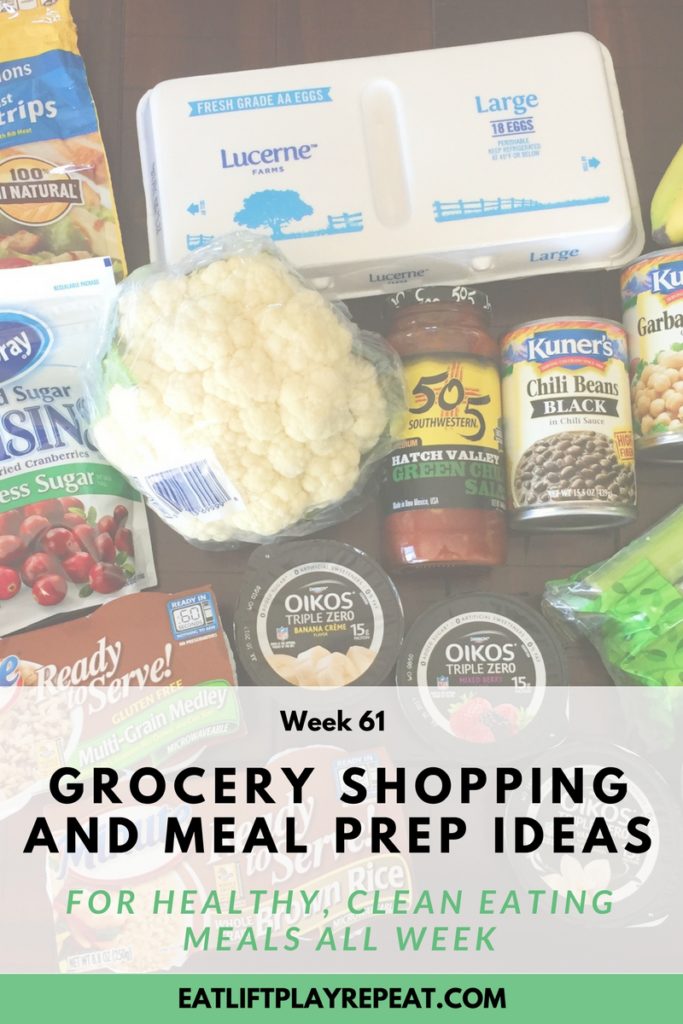 This week's meal prep ideas required very little cooking and very little time!
We had our biggest event of the year for work over the weekend and I was beat on Sunday. Turns out being 7+ months pregnant and being in 90-100 degree weather for three days really takes it out of you!
I did manage to make it to the grocery store and throw together lunch for the week. This week's meal prep ideas were all about convenience.
No Cook Meal Prep Burrito Bowls made the list because they are so dang easy! Plus I gathered some healthy snack foods to enjoy between meals as well. Check out this week's grocery shopping list and meal prep ideas.
Groceries:
frozen sliced chicken breasts, Oikos Triple Zero Greek yogurt cups and eggs
celery, cauliflower and bananas
brown rice cups
chili black beans, garbanzo beans and jarred salsa
50% less sugar dried cranberries and chocolate covered raisins
Meal Prep Ideas:
I had very little motivation to meal prep this weekend. Part because I'm pregnant, but mostly because I had Bobstock all weekend. Knowing that I'd be exhausted I kept things SUPER easy.
No Cook Meal Prep Burrito Bowls sounded like a simple and easy way to go this week. I used the frozen chicken breasts that I bought for two containers and pulled two cooked hamburger patties out of the freezer from meal prep a couple weeks ago. I added black beans, corn, brown rice, salsa, black olives and green onion.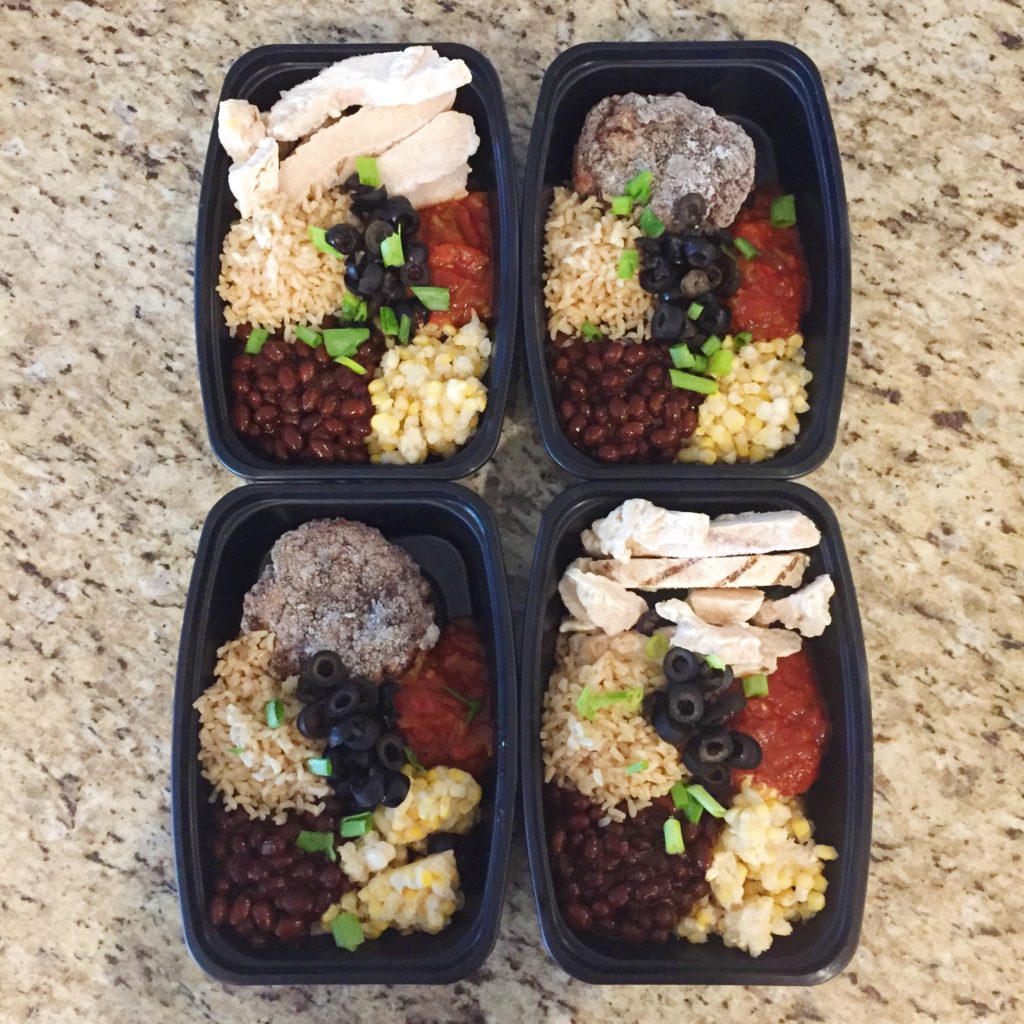 Honestly these four meals took me less than 10 minutes to put together. They are so simple, yet great to keep me full for lunch.
Other than that, I measured 1oz of raw almonds for mid-morning snacks to go along with yogurt and some green grapes.
The only thing I cooked for the week was hardboiled eggs. I hardboiled 18 eggs, so that I could take 4 per day with two left over. The eggs are for an afternoon snack along with a Larabar.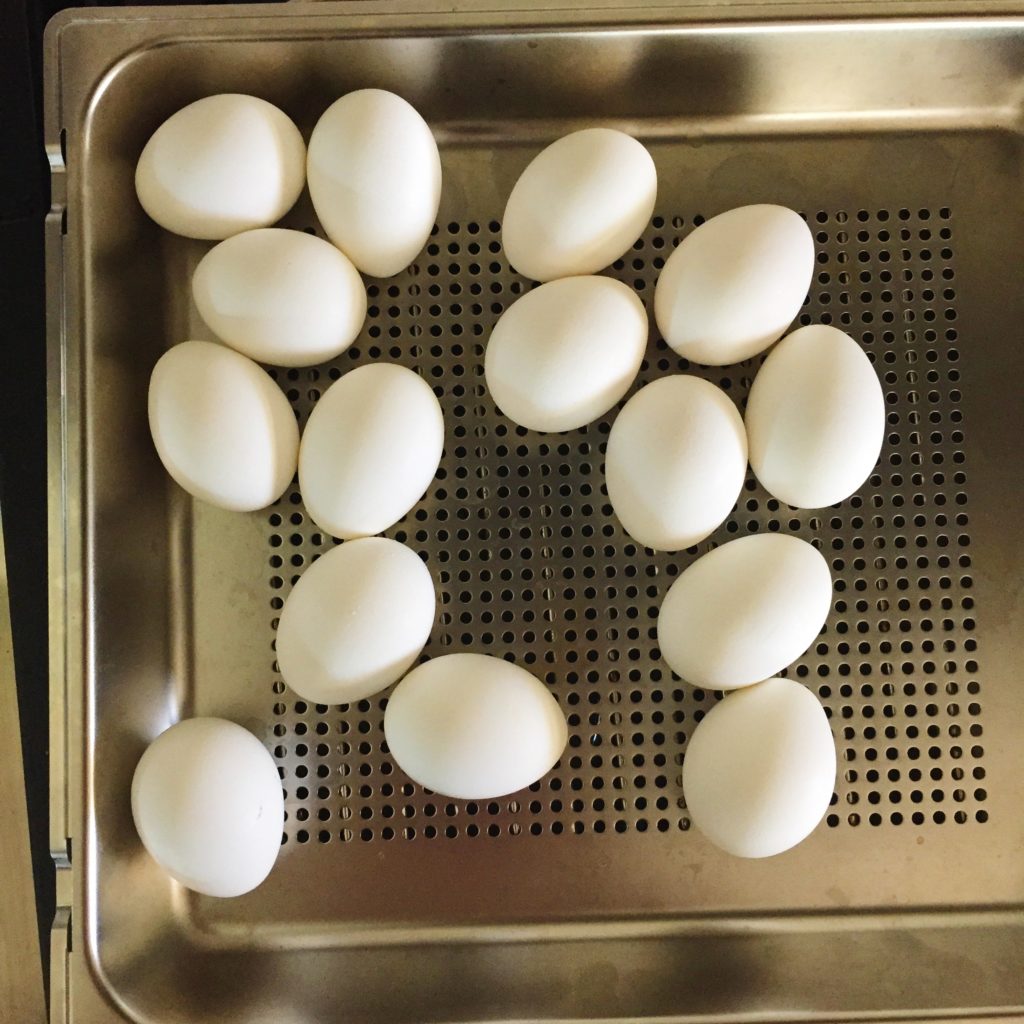 I also packed apples and oranges as a "just in case" snack throughout the day.
Well that was everything I made in terms of meal prep ideas! It was honestly one of the MOST simple sessions I've done. If you have any questions then please comment below or email me at eatliftplayrepeat@gmail.com.