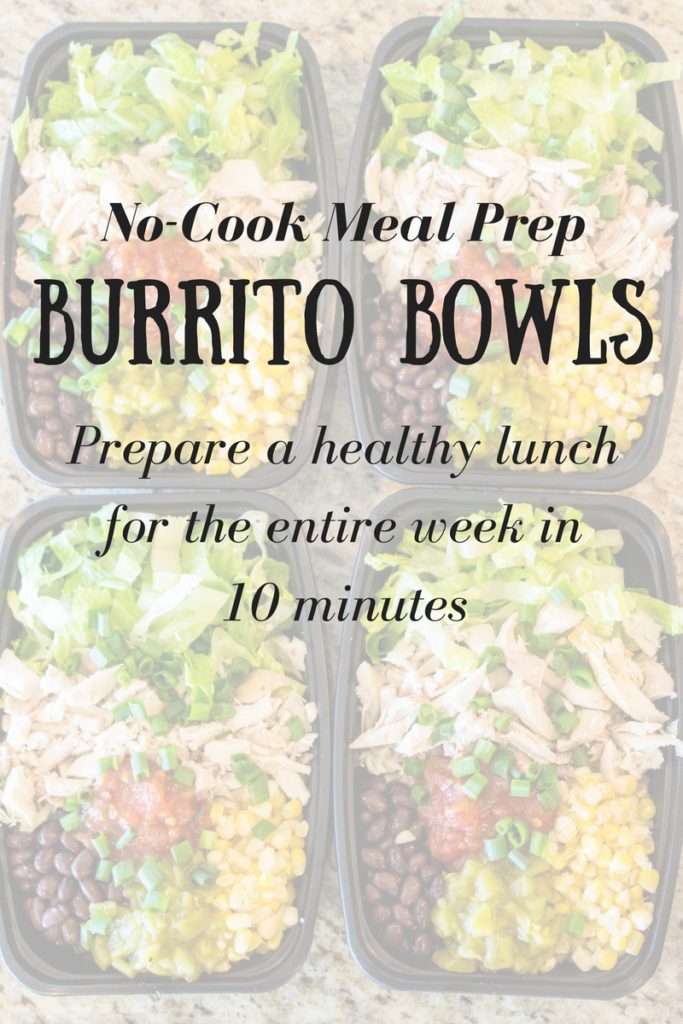 I personally love taking a few hours over the weekend to prepare lunch, snacks and a few extra foods to use for breakfast and dinner throughout the week. It saves me time and keep me from eating out every day!
Meal prep helps me eat clean meals all day long and I'm not having to hit up vending machines or convenience stores because I am starving. Instead I have a lunch bag full of foods to get me through the day.
These meal prep burrito bowls are delicious and make a great healthy lunch for the week! What makes them even better?
They require NO cooking.
None. Zilch. Zero.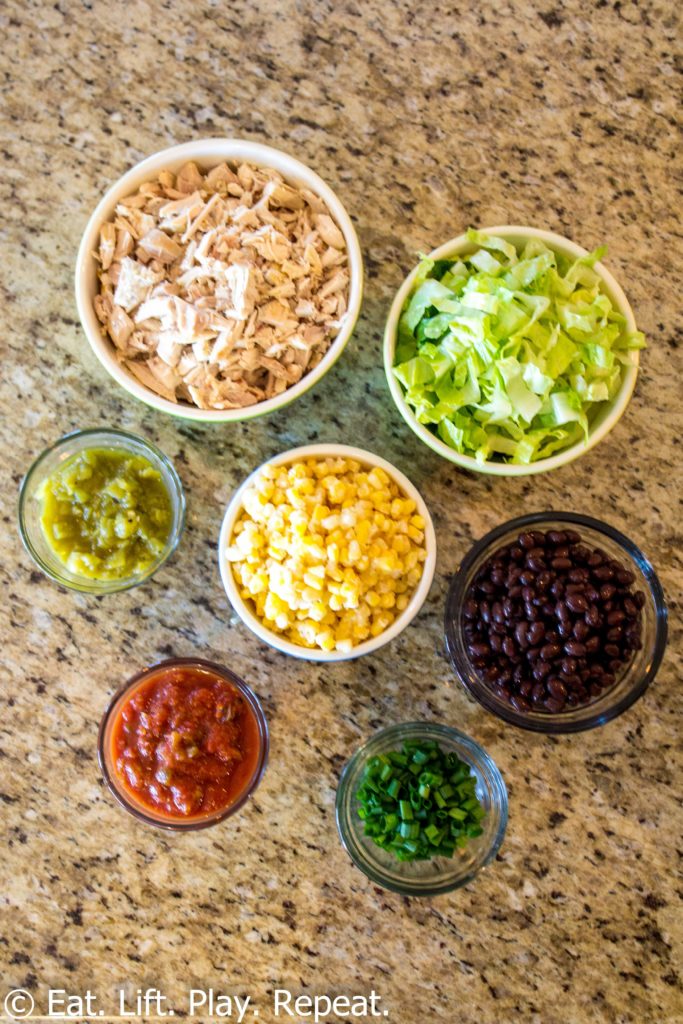 These healthy meal prep burrito bowls can be made in about 10 minutes and will last you all week long.
Here is the key: pre-cooked chicken. I personally chose rotisserie chicken, but you could also use frozen chicken cubes or strips.
Yes, I prefer to cook my chicken fresh for my burrito bowls, but sometimes time does not allow for it! Plus, you can't beat making 4 lunches in 10 minutes, right?! If you have more time then feel free to cook the chicken yourself.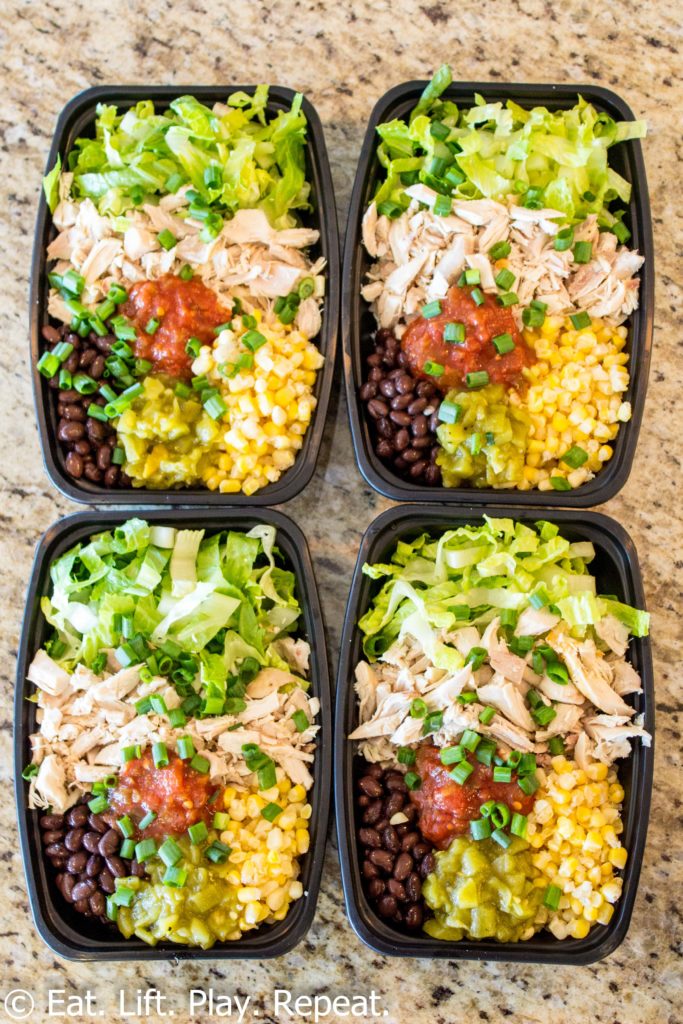 I also used canned beans, frozen corn, canned green chiles, salsa and green onion.
See? No need to cook.
Pack one container each day to take with you. Heat in the microwave for 1-2 minutes, or until hot.
Check out some other healthy meal prep recipes including Healthy Enchilada Casserole, Meal Prep Taco Salad Bowls & Meal Prep Zoodles with Marinara & Meatballs.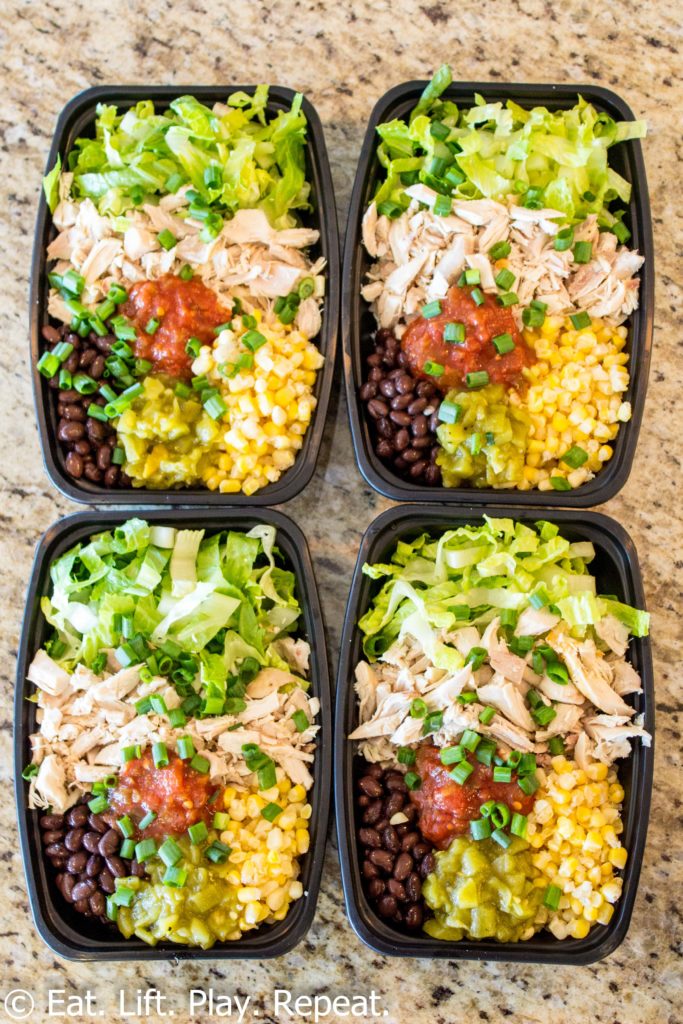 No-Cook Meal Prep Burrito Bowls
2017-03-25 16:03:44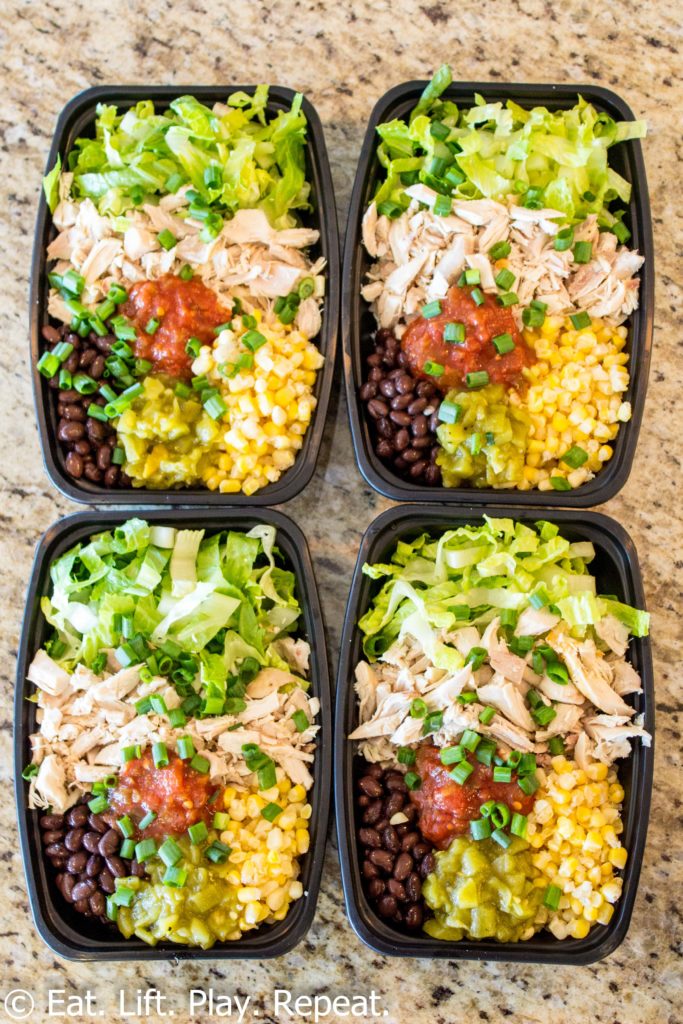 These healthy meal prep burrito bowls can be made in 10 minutes and make a great clean eating lunch for the entire week!
Ingredients
4 cups cooked chicken, diced, shredded or sliced
2 cups frozen sweet corn
1/2 cup salsa
1 - 14oz can black beans, drained
1 - 7oz can diced green chiles
1 head romaine lettuce, shredded
Green onion, diced
Instructions
Gather four meal prep containers and add 1 cup diced chicken, 1/2 cup sweet corn and 1/4 of the shredded lettuce.
Divide the can of beans evenly among all four containers.
Next, divide the green chiles evenly among the containers.
Top with 2 Tbsp salsa and 1/4 of the diced green onion.
Store in the refrigerator until ready to eat.
Notes
Add additional healthy ingredients such as brown rice, black olives, green chile sauce, tomatoes, etc.
Eat. Lift. Play. Repeat. http://eatliftplayrepeat.com/
What are your favorite burrito bowl ingredients?