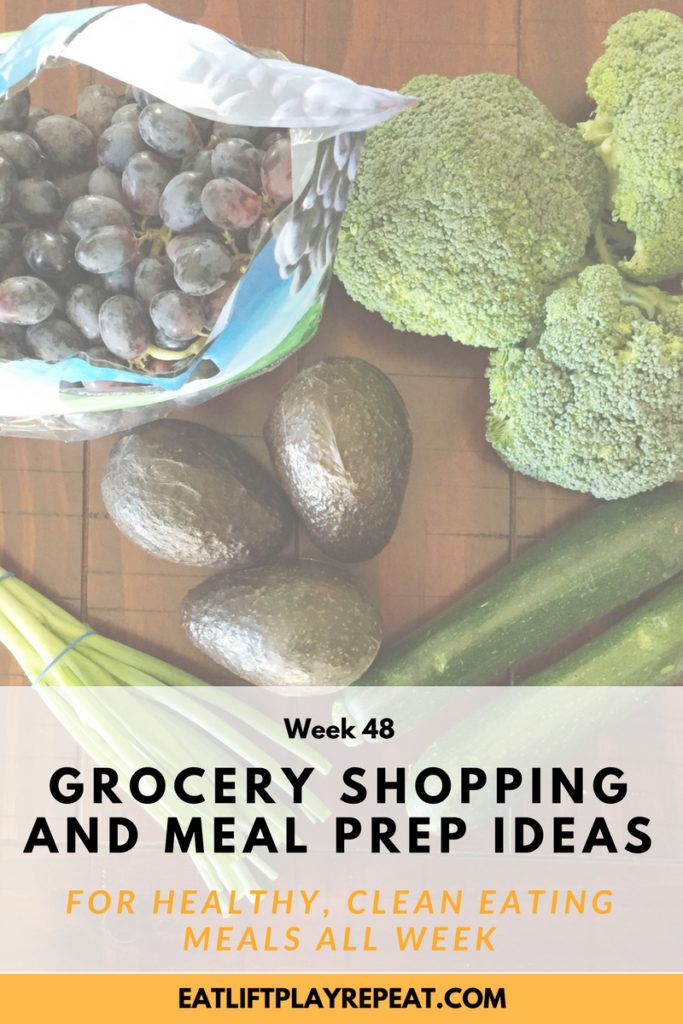 Personally, I prefer to make all of my healthy meals to enjoy throughout the week over the weekend. I have a million meal prep ideas and rotate those depending on what I am craving and what foods I have on hand that week.
I try to buy a variety of produce at the grocery store, plus stock up on clean eating items like whole grains, proteins and dairy.
Since I work 8:00a-5:00p Monday thru Friday I don't have time to make lunch each and every day at home. Instead, I prepare two snacks and one meal (lunch) for each day of the week to take with me to work. It helps me eat clean each day and I rarely go hungry because I have a cooler full of ready-to-eat foods!
If you have any questions about these meal prep ideas or want to know more about WHY I meal prep then please ask! Feel free to email me at eatliftplayrepeat@gmail.com or comment below.
Grocery Shopping: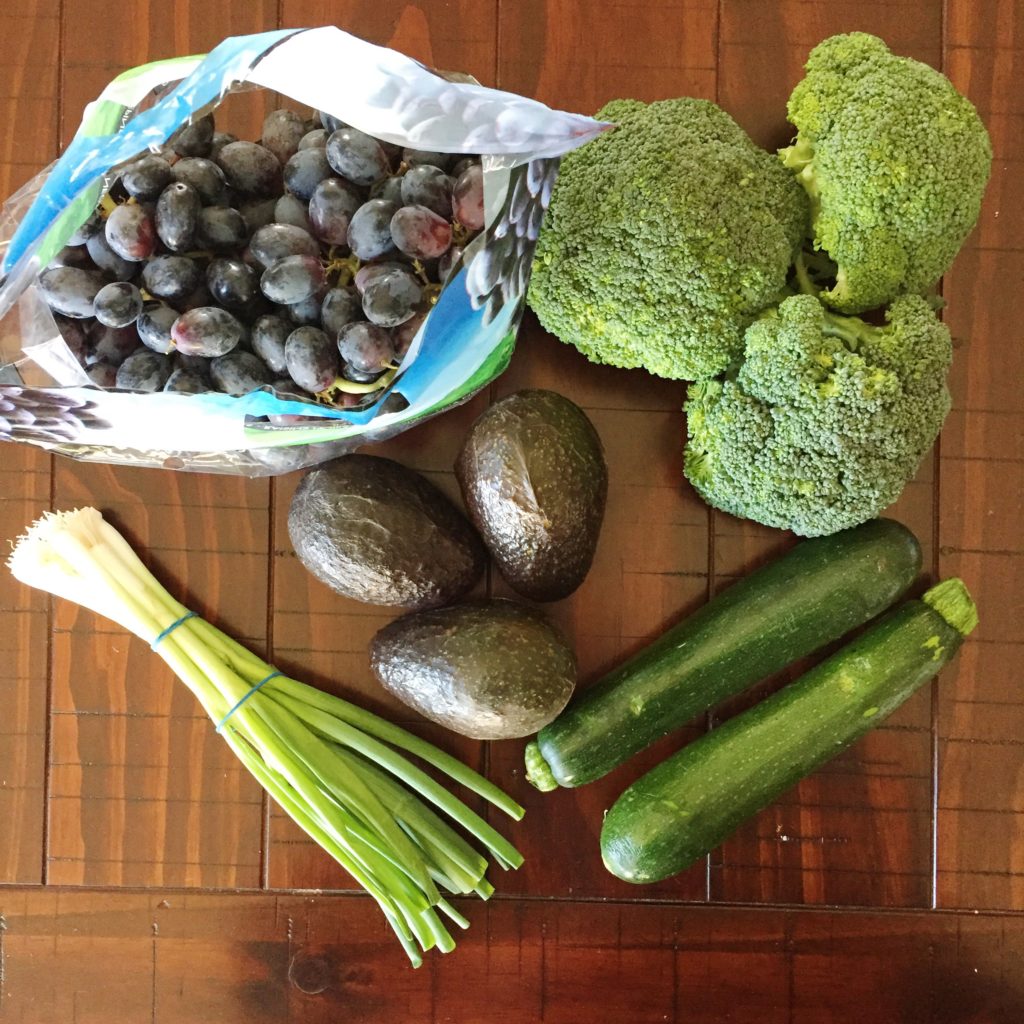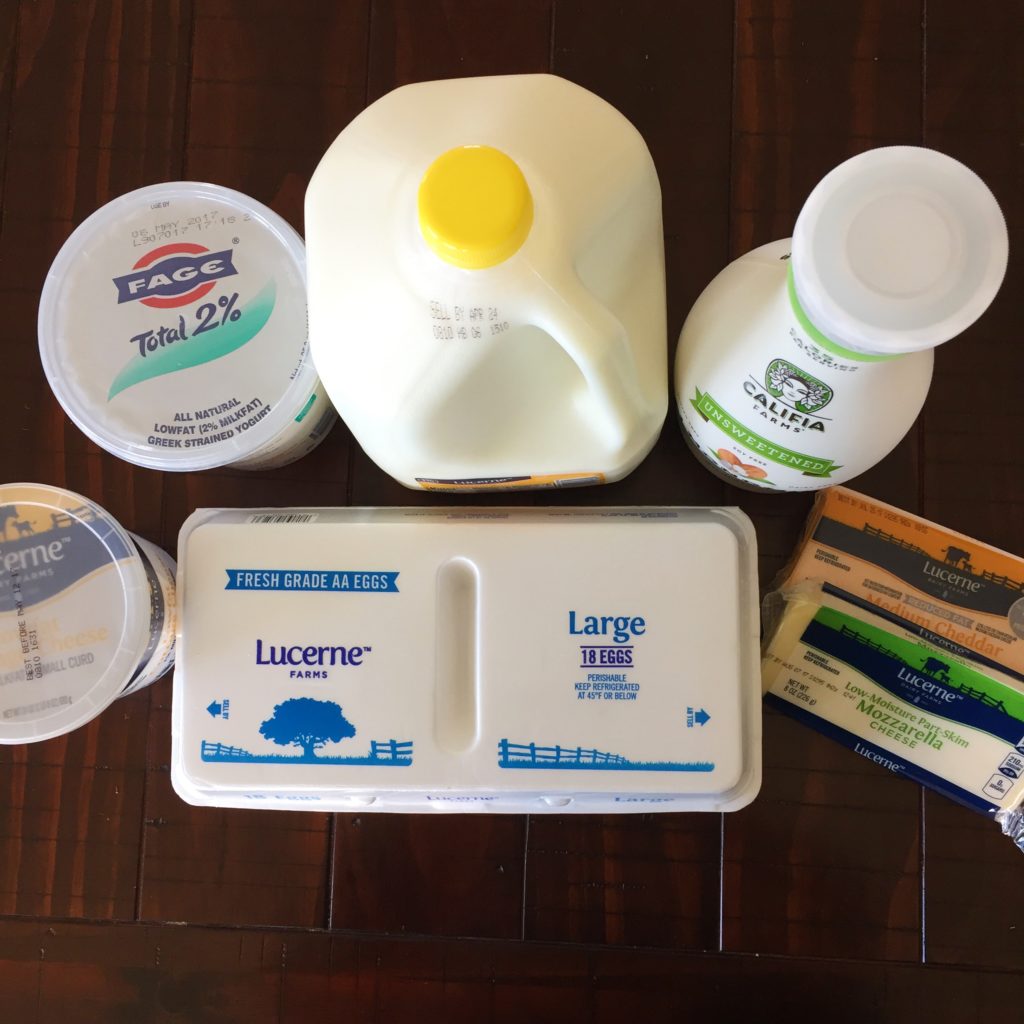 Broccoli, zucchini, one sweet potato and green onion
Avocados and red grapes
Applegate Savory Turkey Breakfast Sausage and eggs
1% milk, unsweetened almond milk, 2% Greek yogurt, 1% cottage cheese, part-skim mozzarella cheese and 2% medium cheddar cheese
Daves Killer Bread Powerseed, whole wheat English muffins and whole wheat bagels
Smucker's Fruit & Honey Strawberry Jam
Meal Prep Ideas: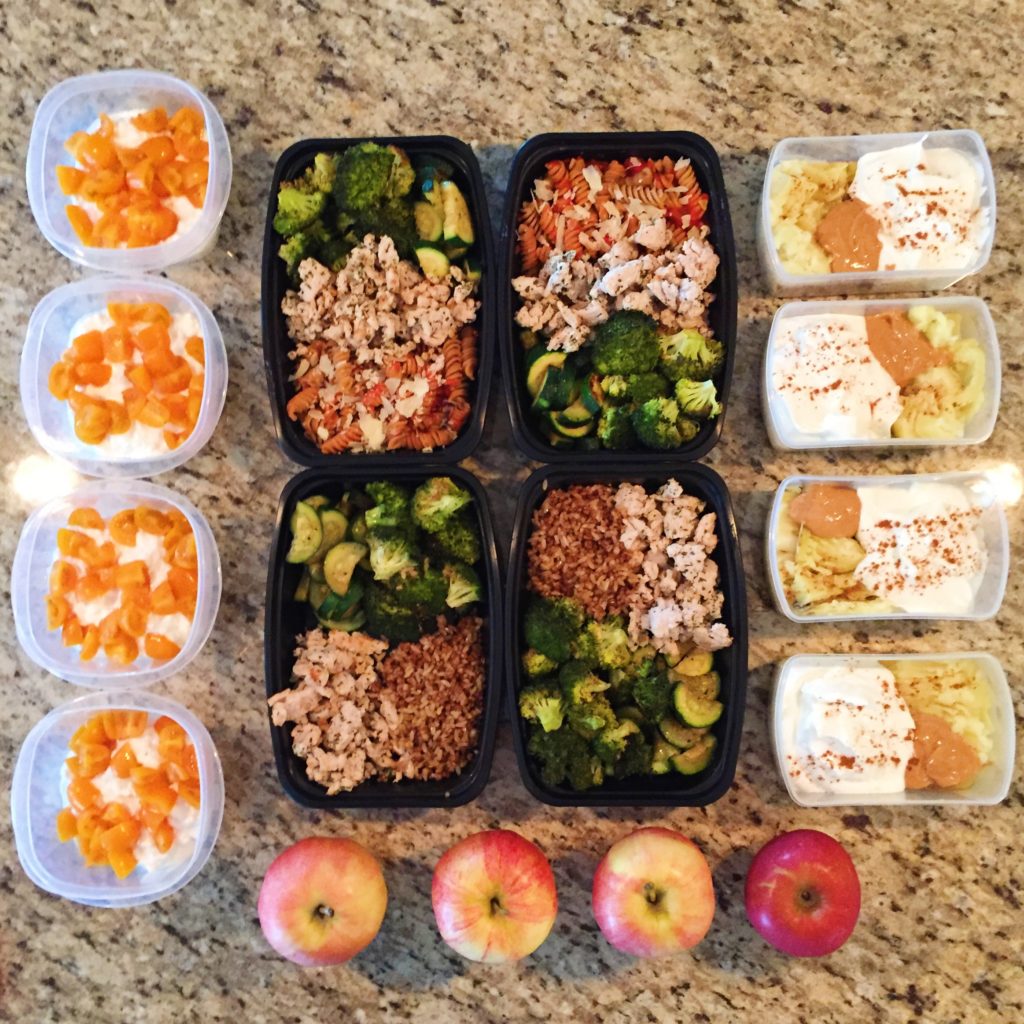 Meal prep started with cooking sweet potatoes. I knew I wanted to make Sweet Potato Yogurt Bowls for a mid-morning snack so I started with what would take the longest: baking whole potatoes!
I washed and dried the potatoes, then poked several holes in them using a fork and wrapped them in aluminum foil.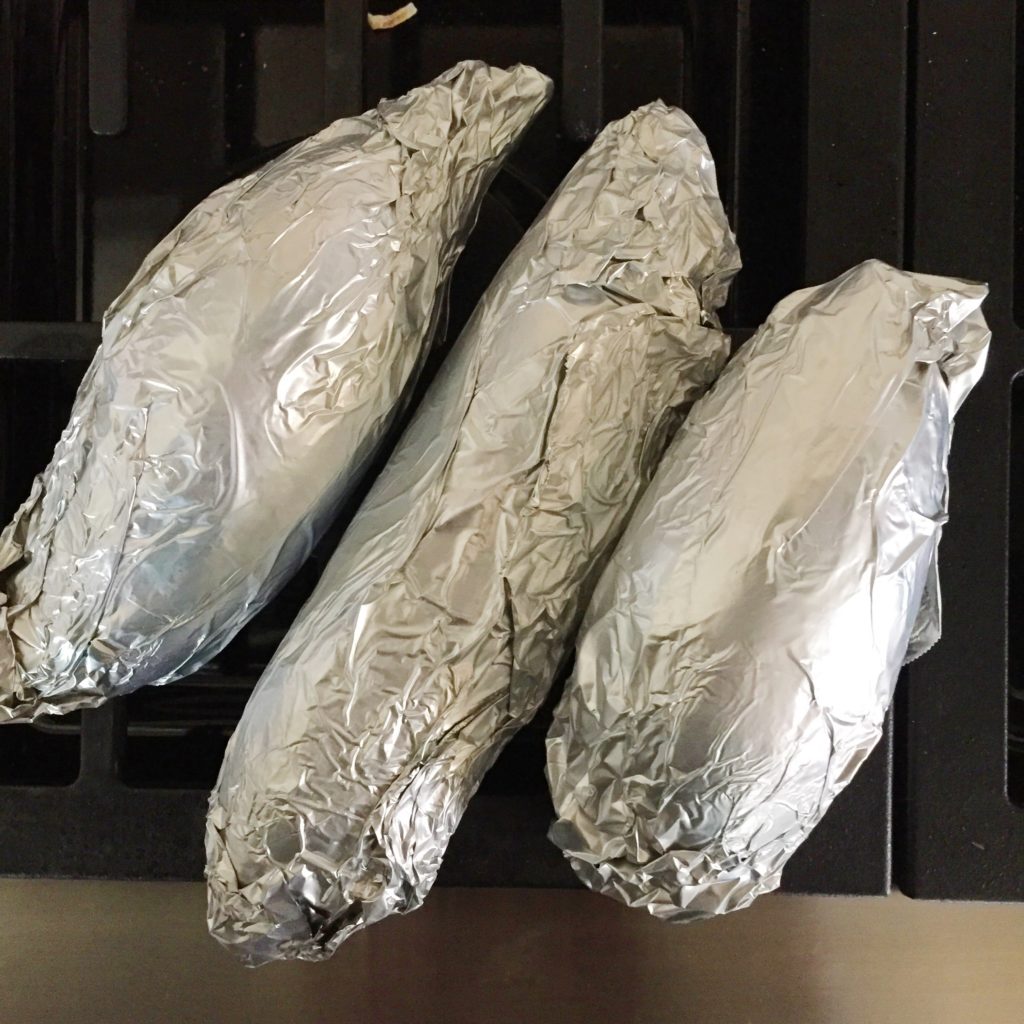 When we remodeled our kitchen we put a steam-oven in. I used it for the sweet potatoes, which cooks it at a lower temperature but with steam. When all said and done, I should have used the regular oven and baked them at 400° for an hour.
Either way, I have cooked sweet potatoes! Our steam oven has preset options for different foods, but the sweet potatoes must have been huge because it took twice as long as it should have.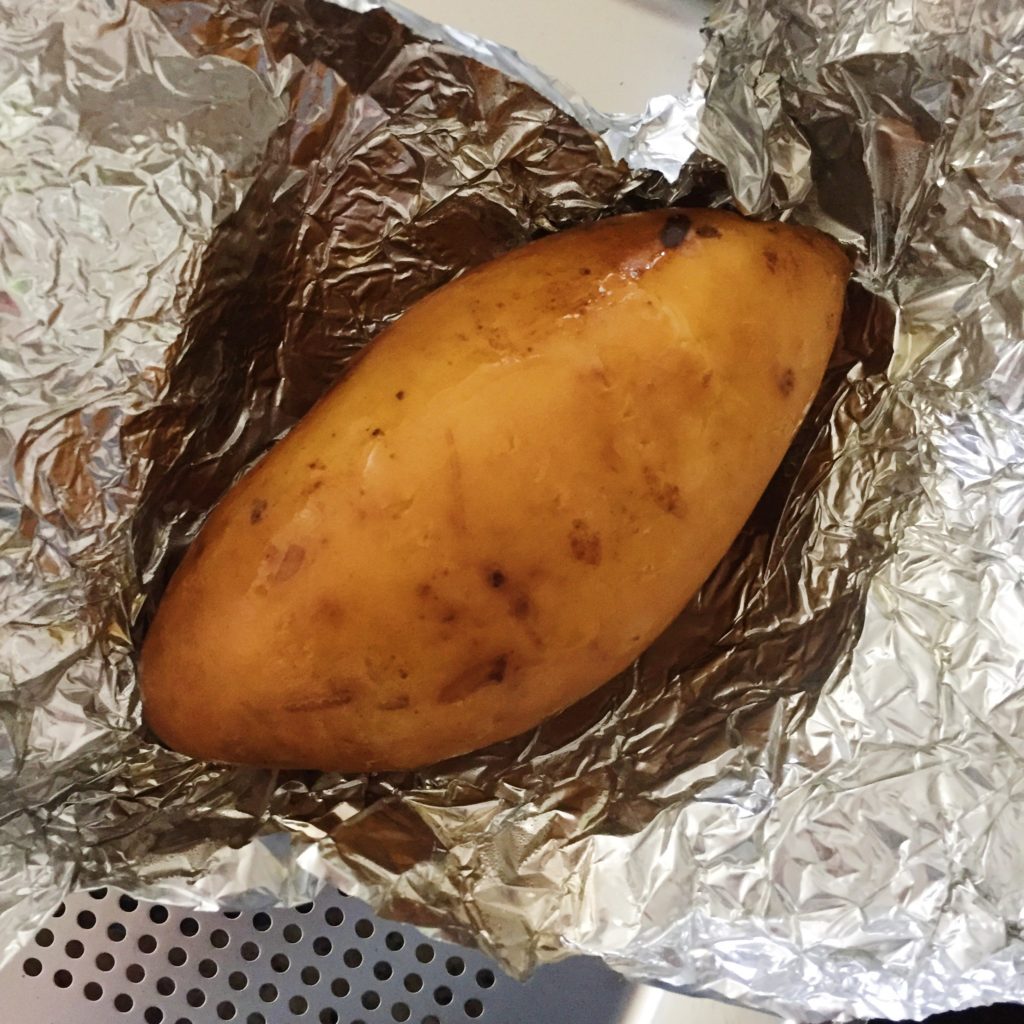 While the potatoes were cooking I used the other oven to roast broccoli. First, I drizzled the broccoli with extra-virgin olive oil (EVOO) then sprinkled with salt and pepper. Next, I roasted it at 350° for 30 minutes.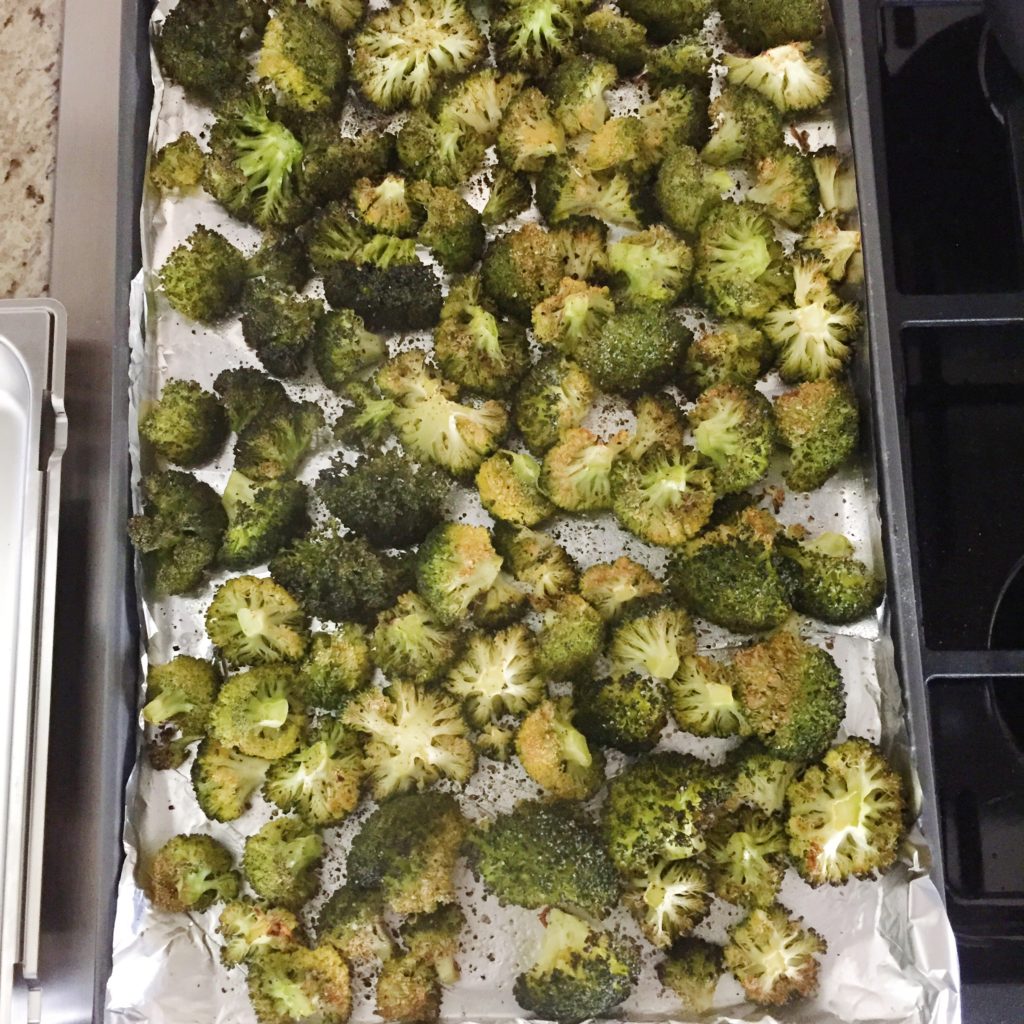 I also sautéed zucchini over medium heat using 1 Tbsp EVOO. While cooking, I made sure to stir occasionally and added salt and pepper towards the end.
While the zucchini was cooking I also boiled water and cooked pasta. We had some Ancient Harvest Gluten-free Lentil & Quinoa pasta so I used that.
Once it was cooked I drained the water, then divided it among two meal prep containers. I then topped with jarred marinara and a little parmesan cheese.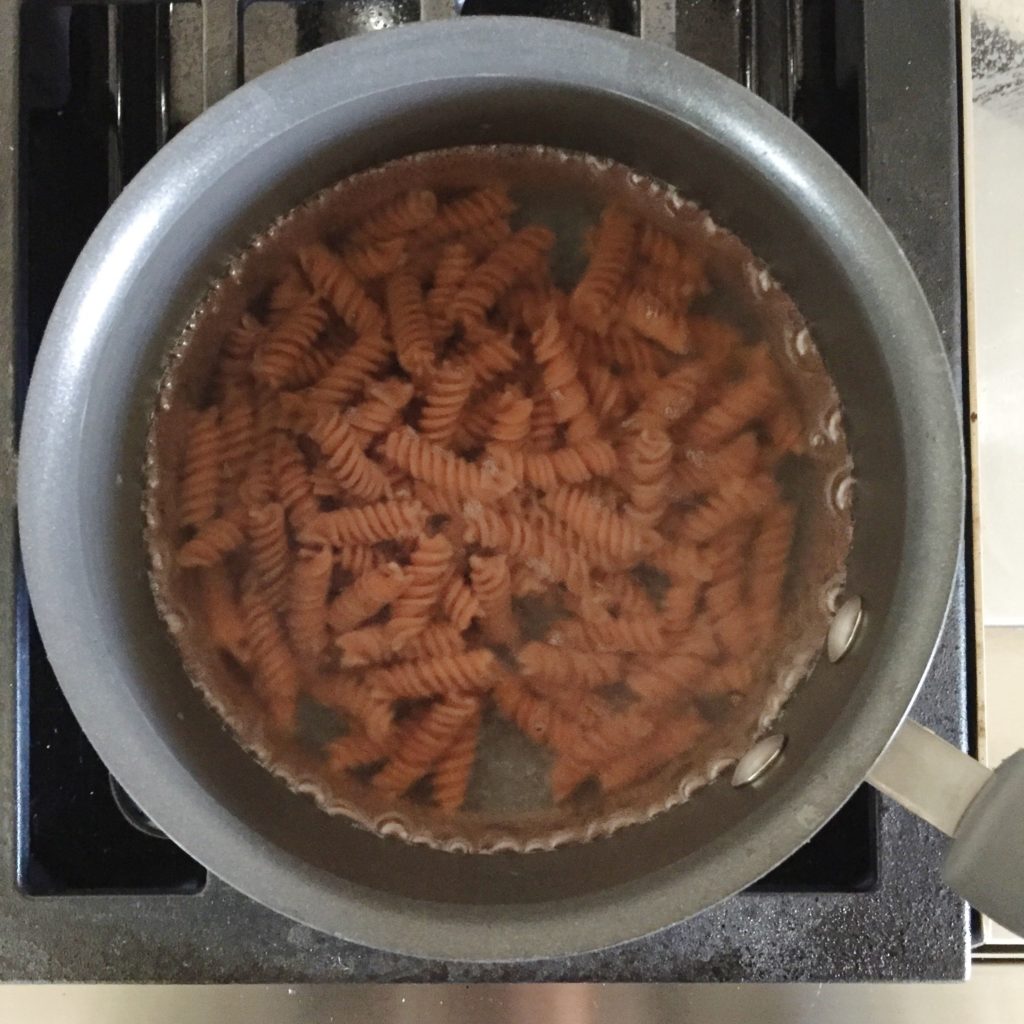 After the pasta and the zucchini was cooked, I browned some extra-lean ground turkey. I found some on sale a week or two ago, but we didn't eat it. Instead, I froze it to use later.
Before cooking, I thawed the turkey in the microwave using the defrost settings for our particular device. Once it was thawed I cooked it in a large saute pan over medium-high heat.
Once it was almost fully cooked, I added 1/2 tsp salt and 1 Tbsp Italian seasoning.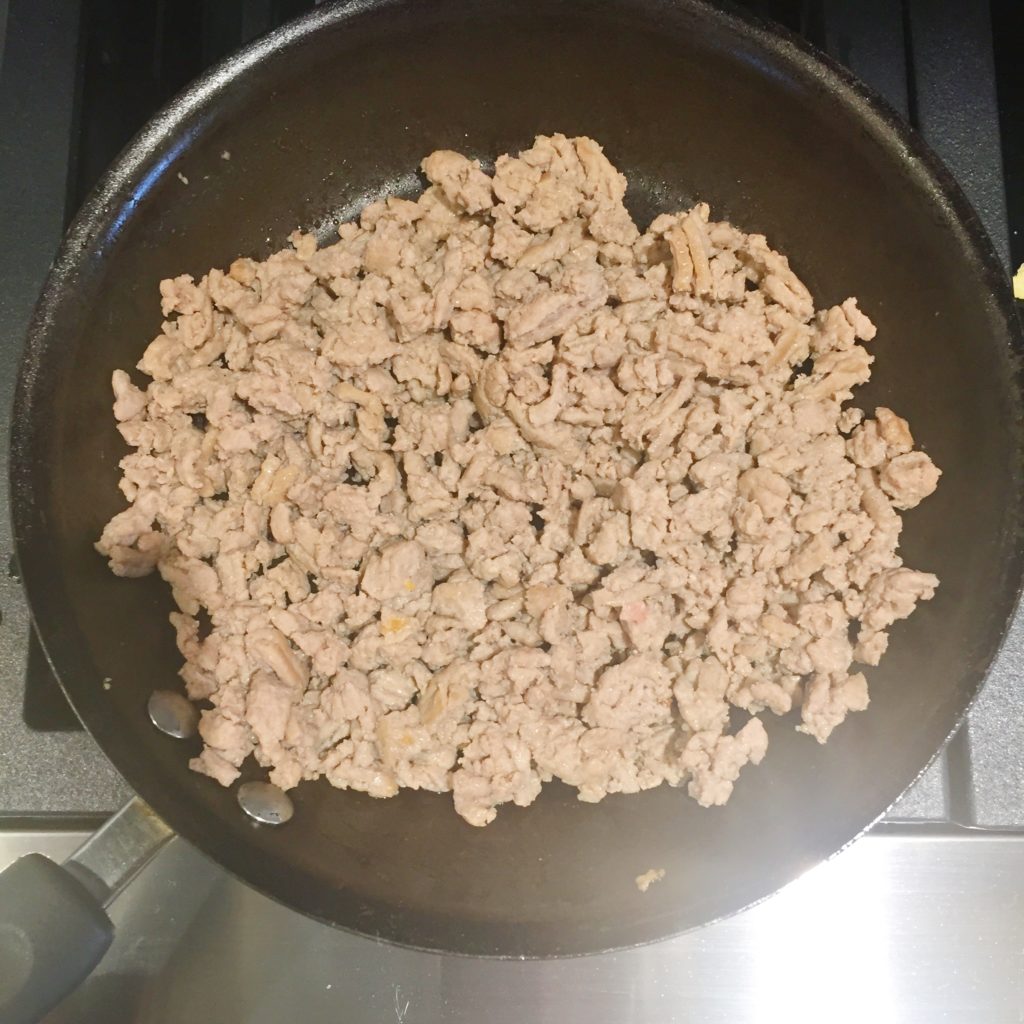 I only had enough pasta for 2 meals (I needed 4), so I microwaved one container of the Uncle Ben's Ready To Serve Multi-Grain Medley. We stocked up on these when our kitchen was being remodeled and they are SUPER handy!
I usually use the brown rice ones, but Donny picked these up and I think I'll like them! They have brown rice, but also rye, barley, oats and quinoa!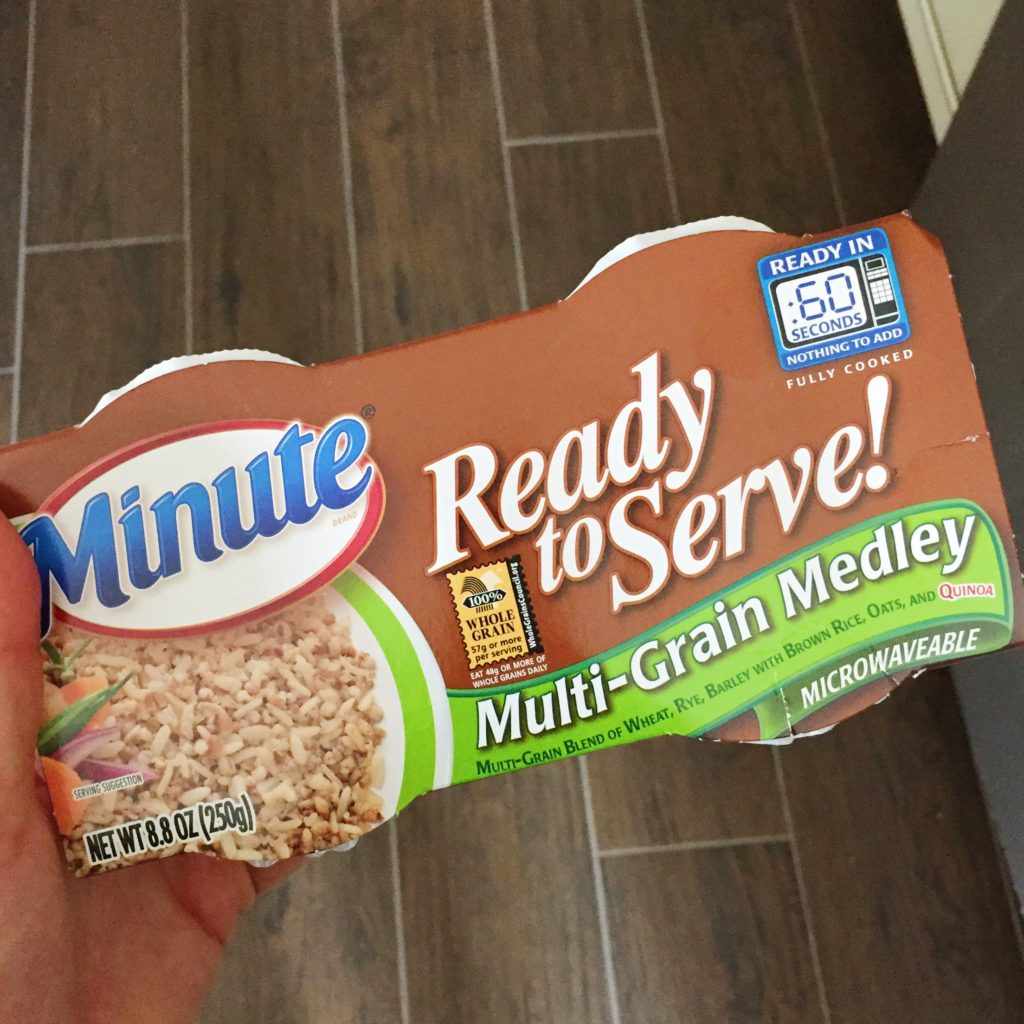 Two of my lunches have pasta with marinara, ground turkey, broccoli and zucchini. The other two have the brown rice mix, ground turkey, broccoli and zucchini. It is amazing what that one carb change will do to mix up the meal!
I prepared a really easy afternoon snack for the week. First, I quartered some grape tomatoes then put those on top of 1 cup cottage cheese. I will most likely add some diced avocado and possibly some balsamic glaze or vinegar over the top before eating. It is a super easy snack and so yummy!
Read more about it at My Go-To After Snack: Cottage Cheese with Avocado & Tomato.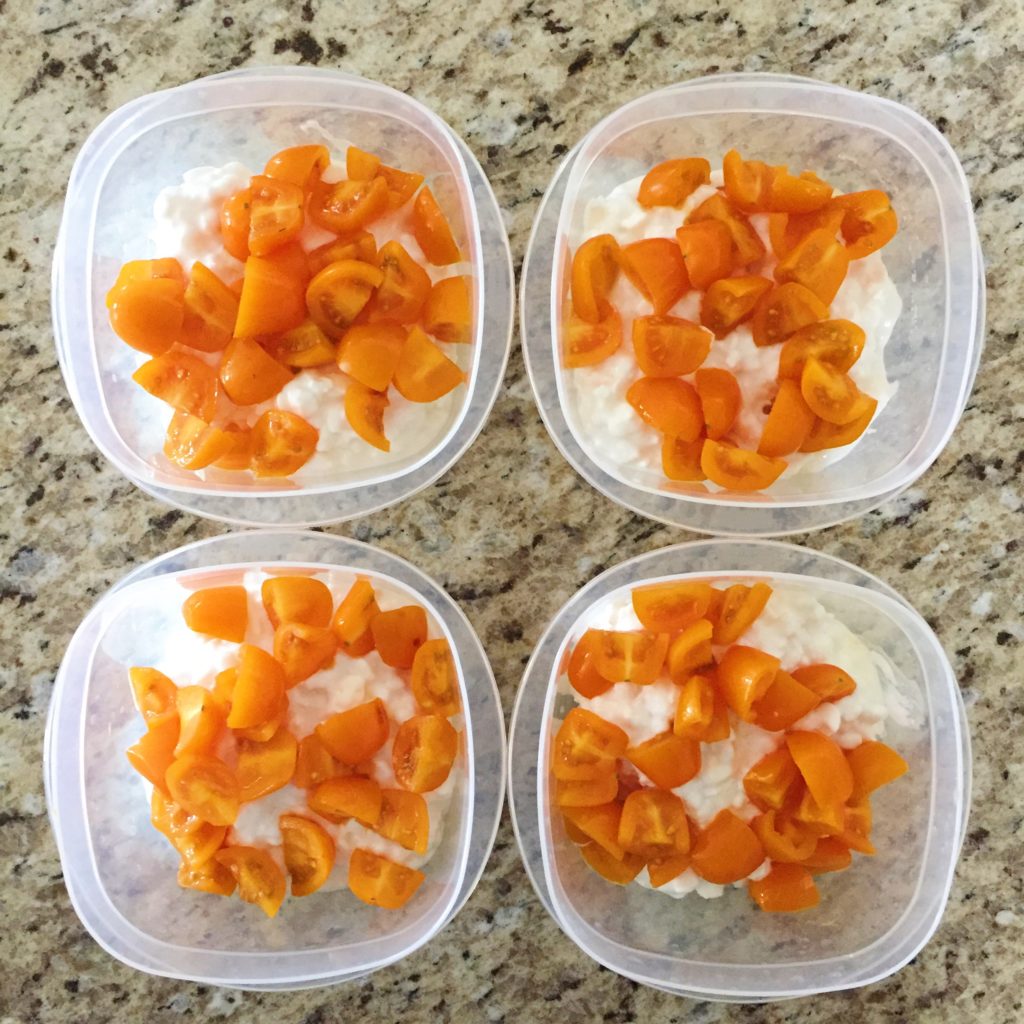 Last but not least I mixed some protein powder with a tub of Greek yogurt for the sweet potato yogurt bowls. Then I mashed roughly 5oz cooked sweet potato (with skin) then topped it with the Greek yogurt, some peanut butter and cinnamon. These bowls are SO good, plus they are healthy and filling.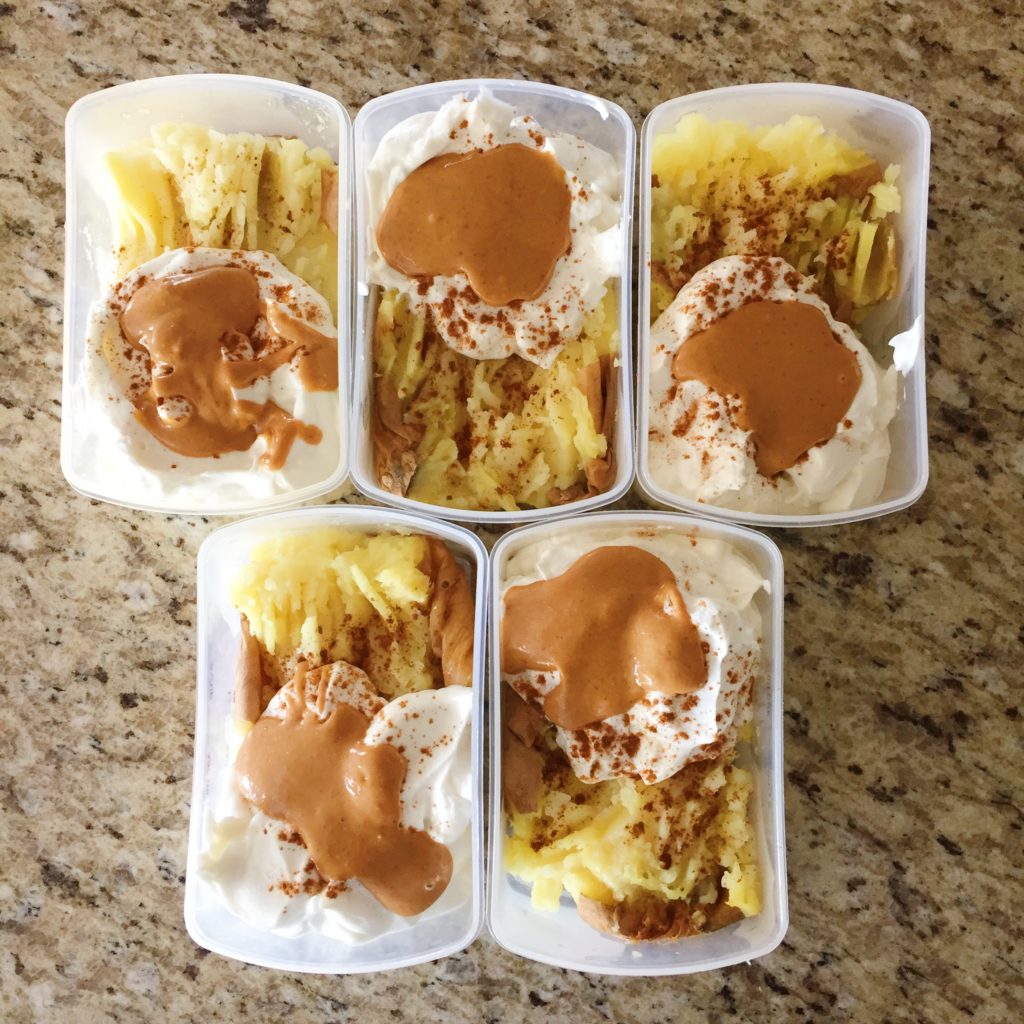 Well that was everything I made during meal prep. I'll take an apple to eat throughout the day and I might pack some grapes to snack on occasionally. If you have any questions about these meal prep ideas then please ask! Email me at eatliftplayrepeat@gmail.com or comment below.