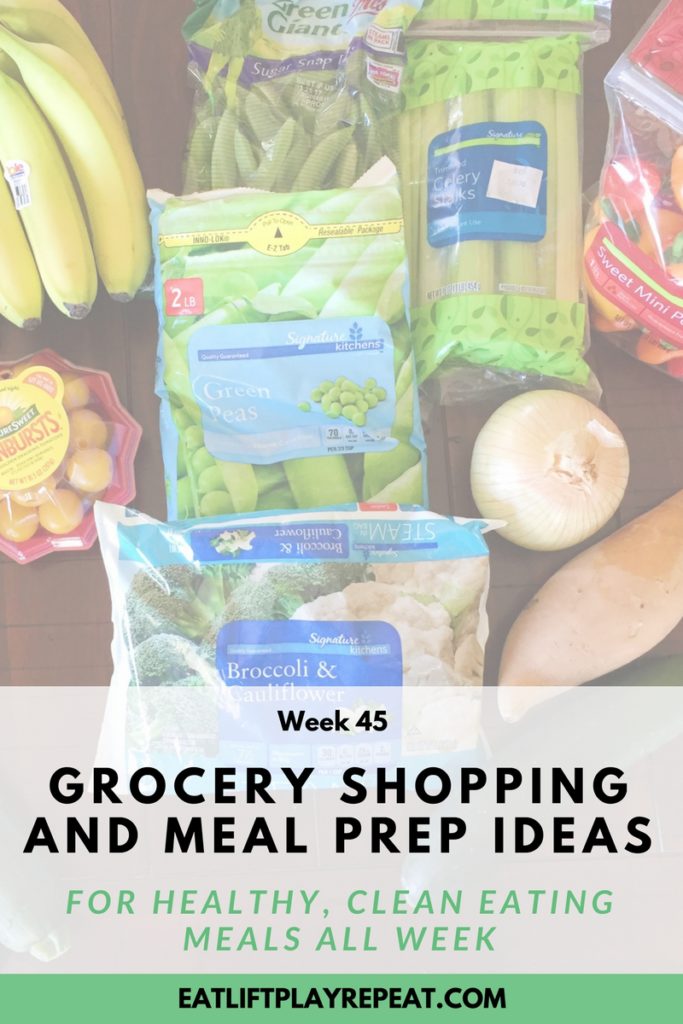 For some reason I didn't feel like cooking too much this week in terms of meal prep. I still wanted to use the kitchen and cook a few things, but didn't want to spend four hours doing so.
Luckily, I knew I would feel this way so I bought food at the grocery store that needed very minimal cooking! Chopped salad needs zero cooking and I made zucchini noodles this week without sautéing them! Call me crazy, but they are just fine without being cooked.
Preparing food over the weekend really helps me to eat healthy, clean eating foods during the week. If I didn't prepare my lunch or snacks over the weekend, then I'd be more likely to grab fast food or something less healthy at a convenient store. Instead I pack a lunch bag full of meals to get me through the day! I keeps my energy up all day long and I'm starving at dinner time.
If you have any questions about these meal prep ideas or what I bought at the grocery store then please ask! Email me at eatliftplayrepeat@gmail.com or comment below!
Grocery Shopping: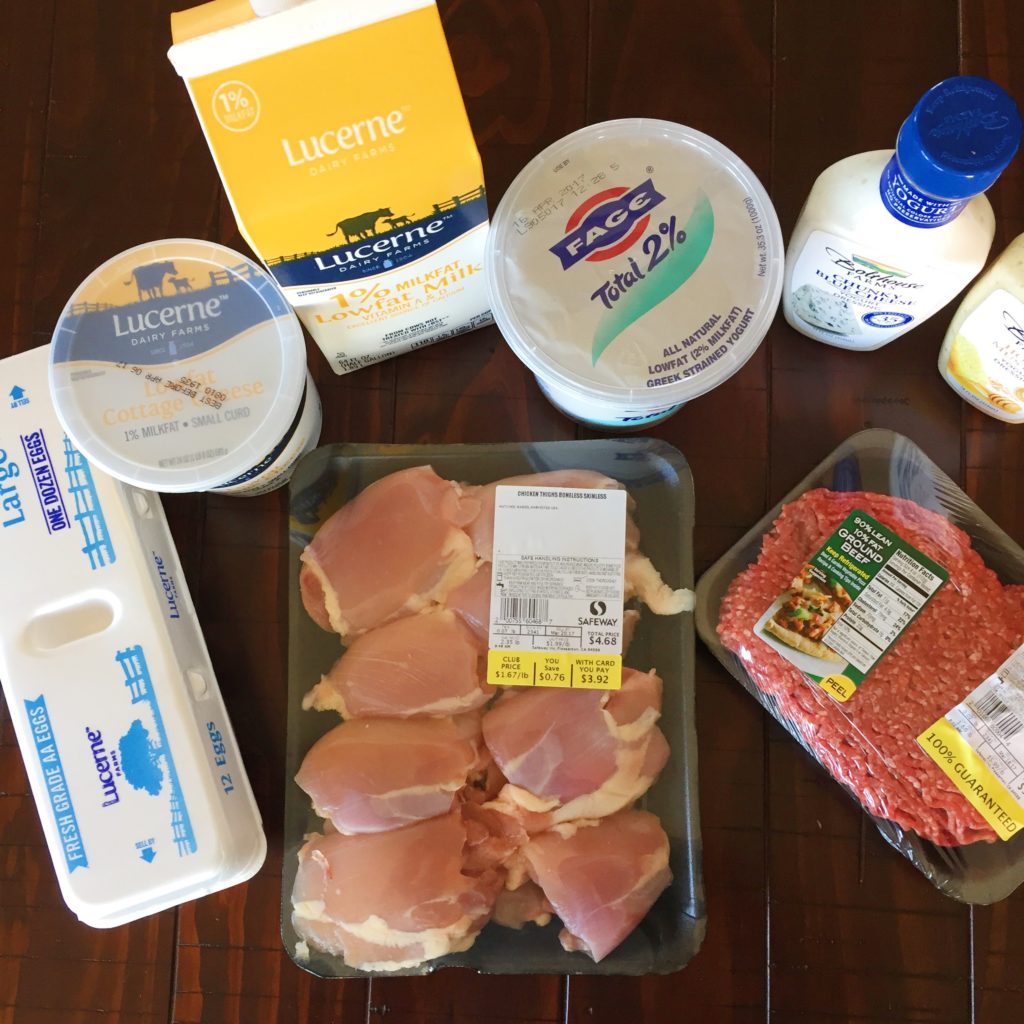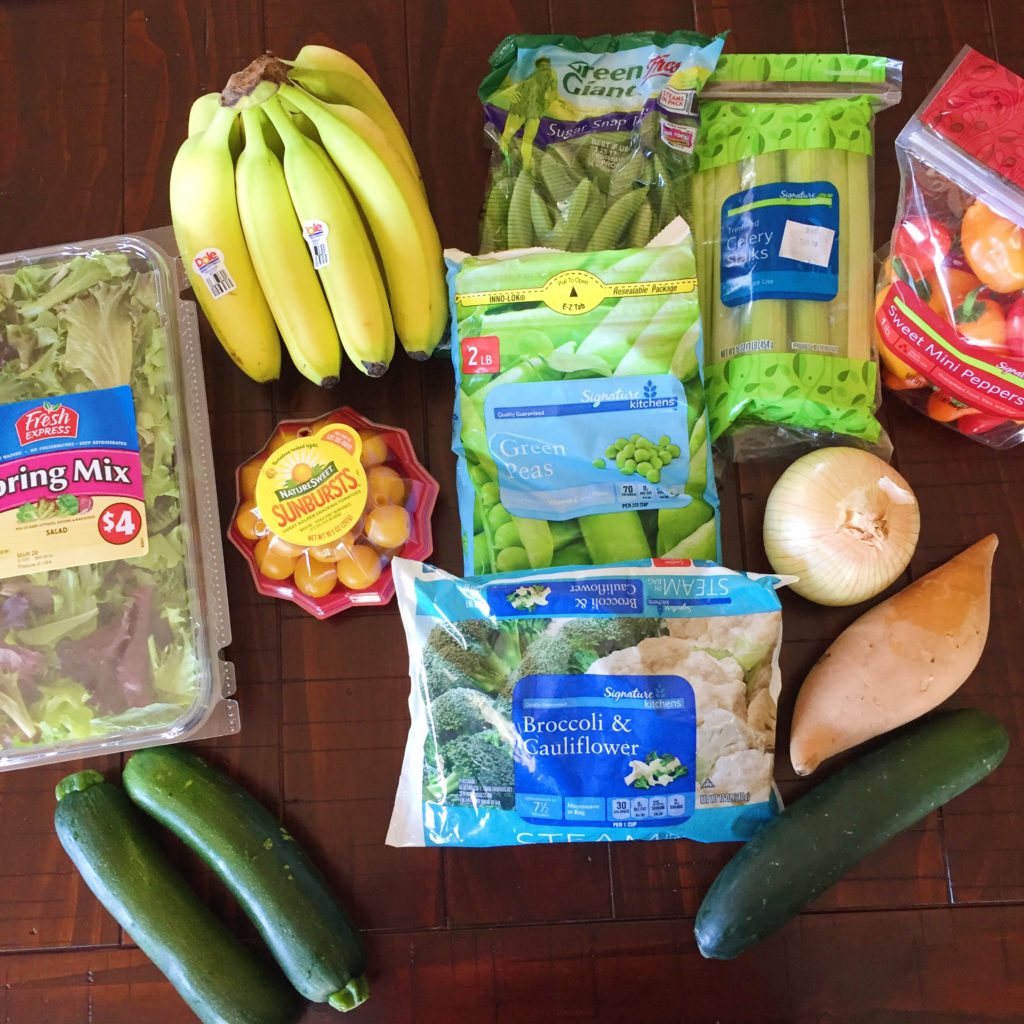 90% lean ground hamburger, boneless skinless chicken thighs, eggs
1% milk, 1% cottage cheese and 2% Greek yogurt (plain)
2 bottles of Greek yogurt salad dressing (Bolthouse Farms)
bananas, spring mix salad greens, zucchini, cucumbers, yellow onion, yellow cherry tomatoes, celery, sugar snap peas, mini bell peppers, sweet potatoes (white), frozen broccoli/cauliflower mix and frozen green peas
Meal Prep Ideas:
I kept things pretty simple this week for meal prep!
The first thing I did was bake two large sweet potatoes. I knew they would take the longest to cook out of everything else, so I started there so that I could prepare the others foods while the potatoes baked. First, I washed the potatoes and dried them, then poked them with a large fork 5-6 times each. Next I wrapped them in aluminum foil and baked them at 425° for 1 hour. Once they were done cooking I unwrapped them and let them cool off before handling them.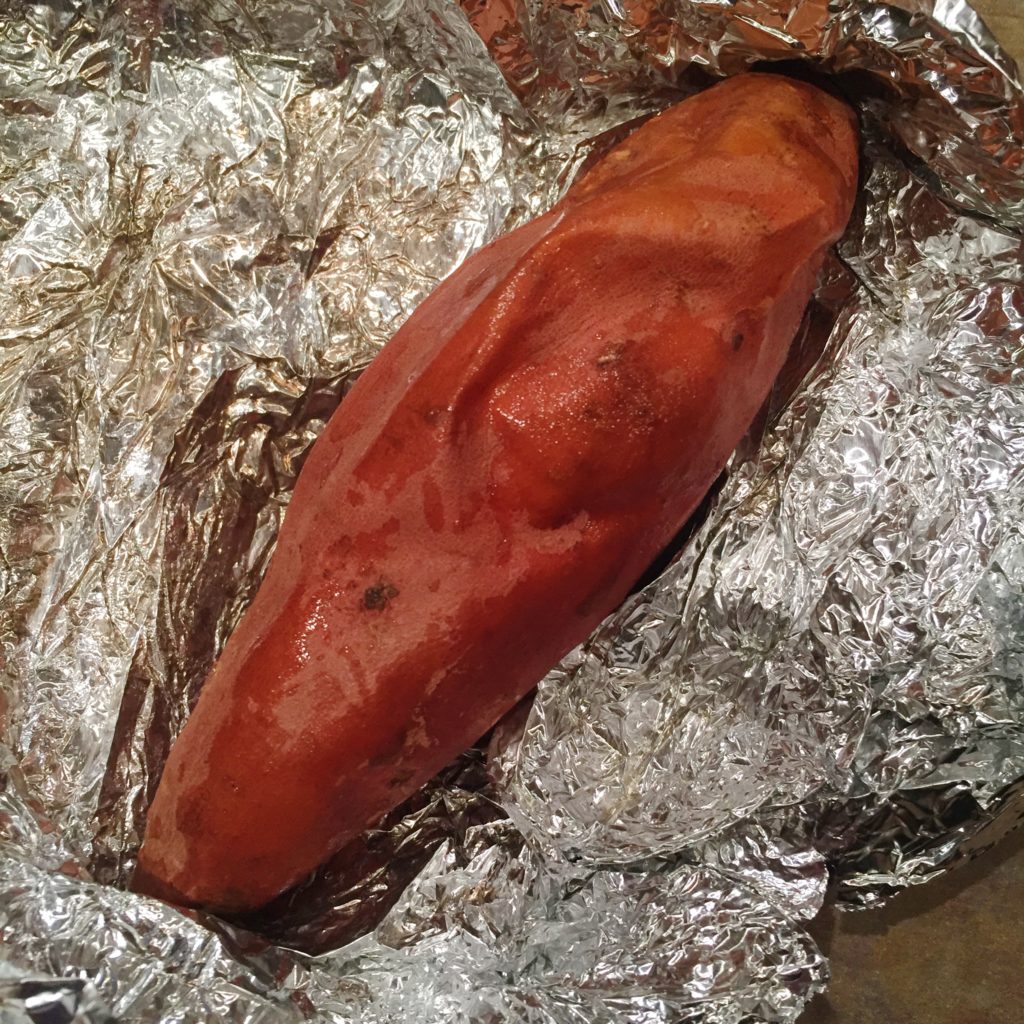 While the potatoes were cooking I made a chopped vegetable salad. First I put roughly 1 cup of spring greens into the meal containers, then started chopping veggies! I added cucumber, carrots, sugar snap peas and yellow cherry tomatoes to the salad.
Honestly, I knew I didn't want to do TOO much cooking on Sunday, so a chopped salad was perfect! Simple, yet healthy and delicious.
Next up was the chicken thighs. I covered a baking sheet with aluminum foil and lined the chicken in a single layer. Then I sprinkled each one with salt and pepper, flipped them over and added salt and pepper to the other side. I put them in the oven at 350° and cooked them for 20 minutes. Usually they only need 15 minutes, but I forgot to preheat the oven. Instead I stuck them in a cold oven and cooked them 5 extra minutes!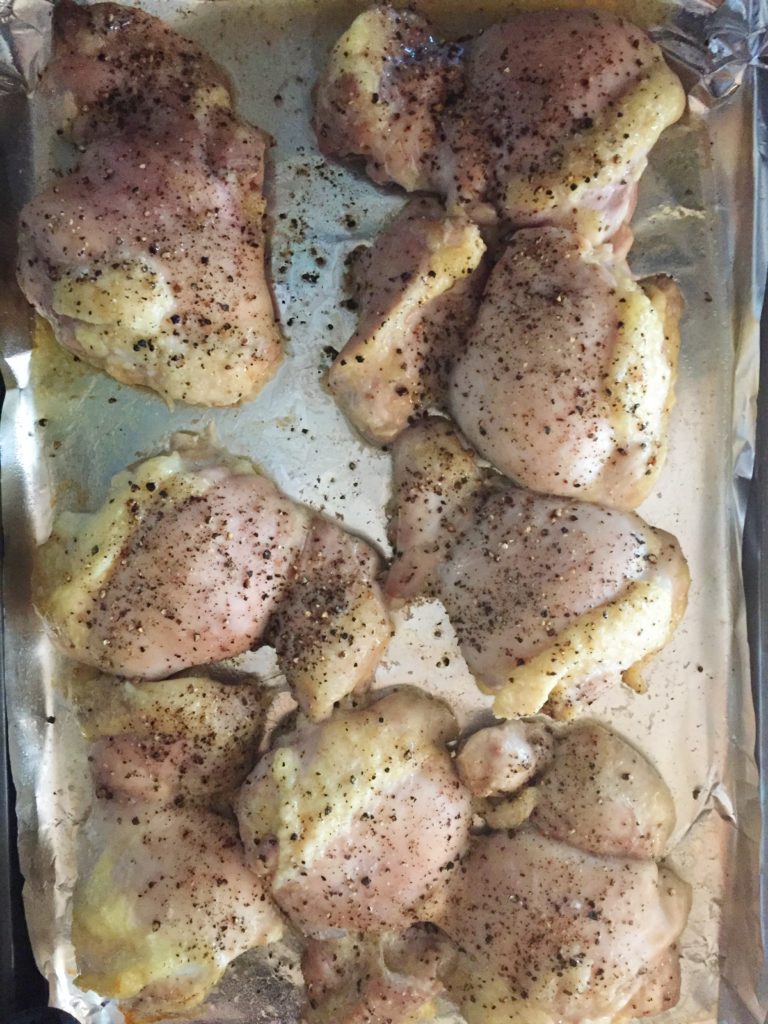 As the chicken was baking I mixed together some lean meatloaf cups. I added 1/2 diced yellow onion, 1 egg, 1/4 cup marinara, 1.5lb 90% lean ground beef and salt and pepper to a mixing bowl. Then I mixed that all together using my hands (I was wearing plastic gloves) and divided the mixture between 12 muffin tins. After the chicken was done, I put the meatloaf cups in the oven at 350° and cooked them for 20 minutes.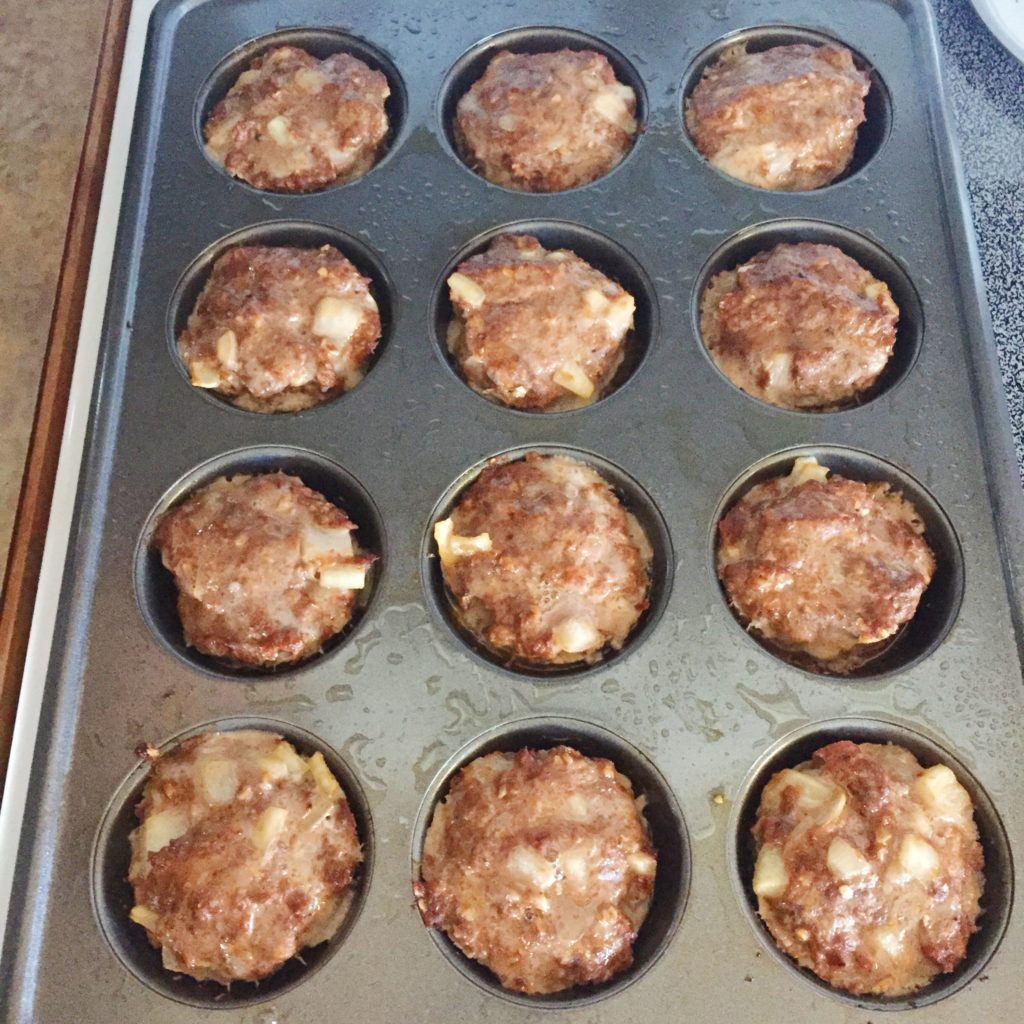 Next, I made zoodles. I have a handheld spiralizer (similar to this) that works great for creating zucchini noodles! I used roughly 1 1/2 zucchini to make 3 servings on zoodles. Once the noodles were made, I added homemade pesto to the bowl and stirred it around until it was evenly distributed over the zoodles. Then I divided the pesto-zoodles among three containers and sprinkled some parmesan cheese on top.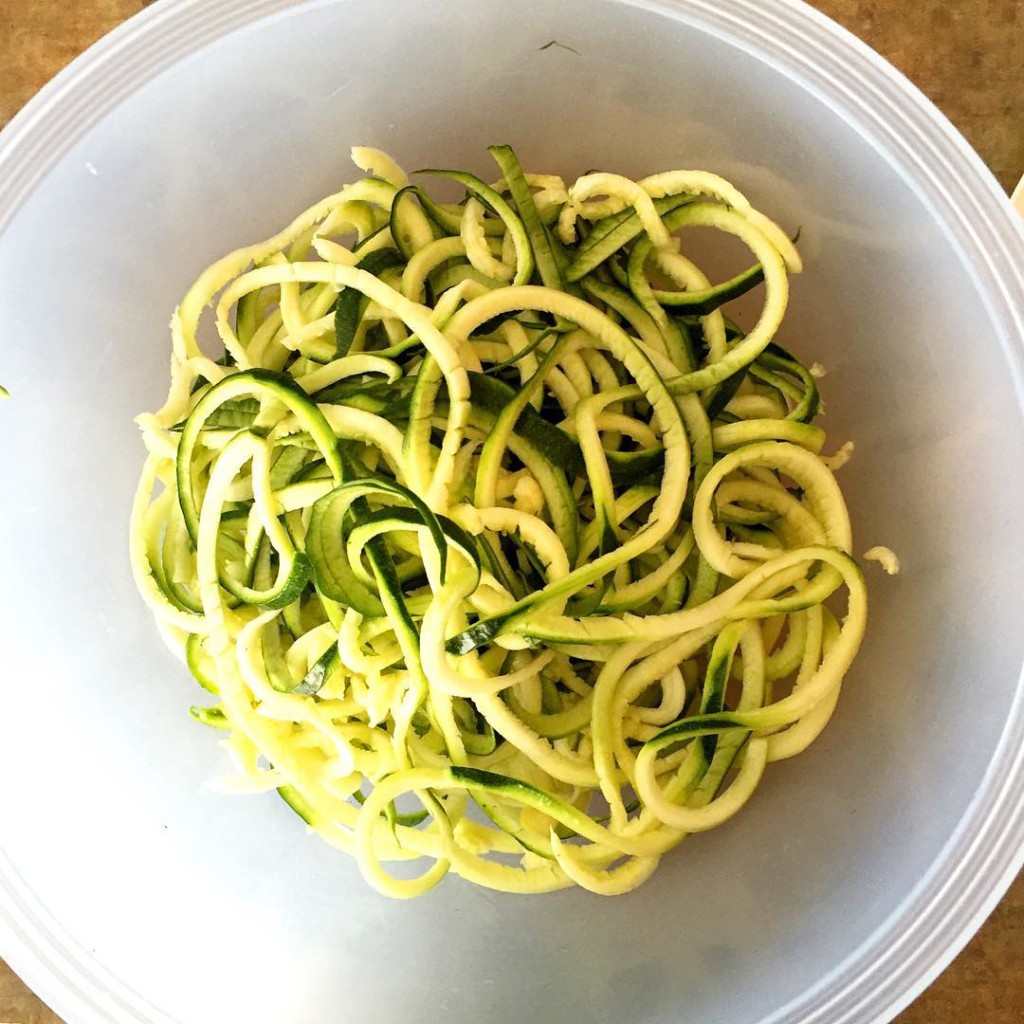 Then I cooked the frozen broccoli/cauliflower mix. I bought the steam-in-a-bag kind so all I had to do was microwave them for 5 minutes or so. While that was cooking I put roughly 1/3 cup frozen peas in two different meal containers, then added the cooked broccoli/cauliflower mix on top.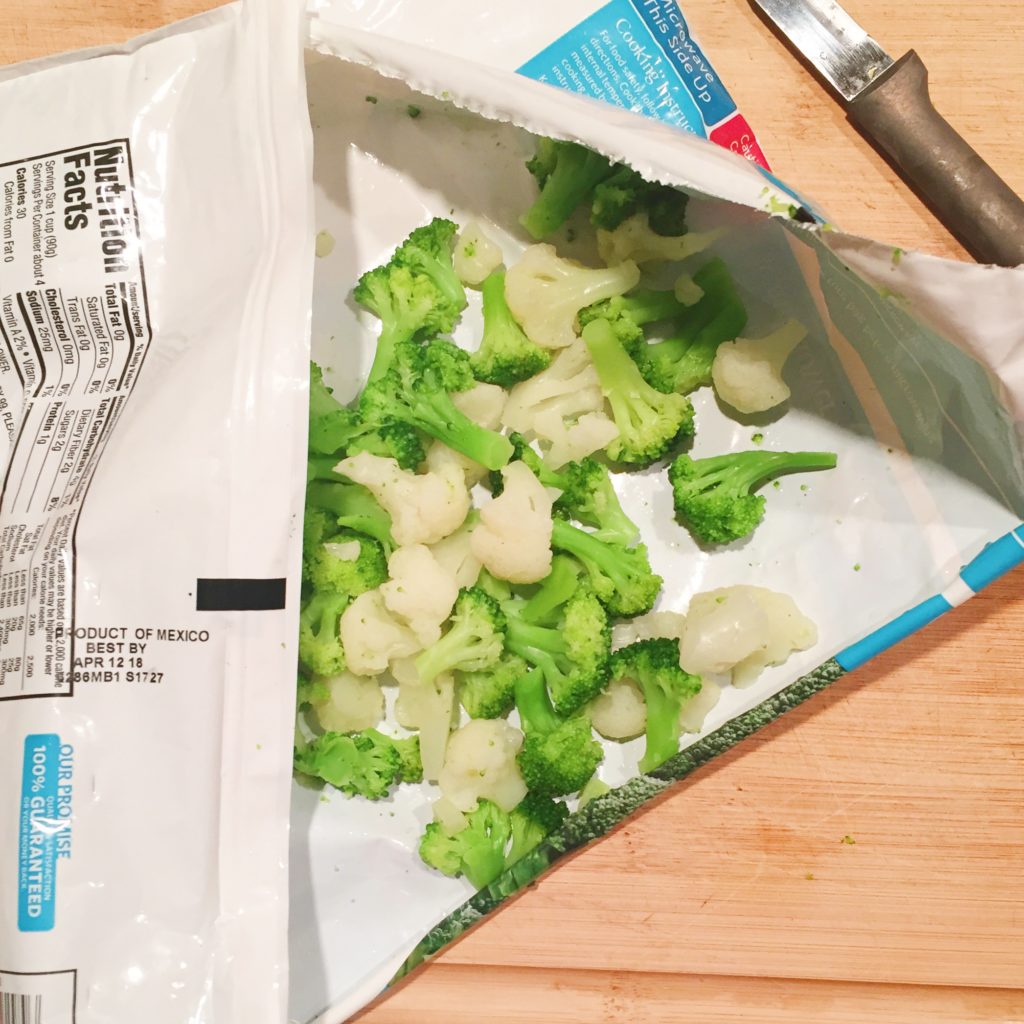 We made stir-fry last week for my mom's birthday and had plenty of leftover brown rice. I measured 1/3 cup cooked brown rice and added it to the meal containers with the steamed veggies.
While the veggies were steaming, I mixed some vanilla protein powder with 2% Greek yogurt. My mid-morning snack this week is a sweet potato yogurt bowl. I added sweet potato to some containers, then topped it with the yogurt mix, cinnamon and peanut butter. Yum! Honestly, this is one of my favorite snacks.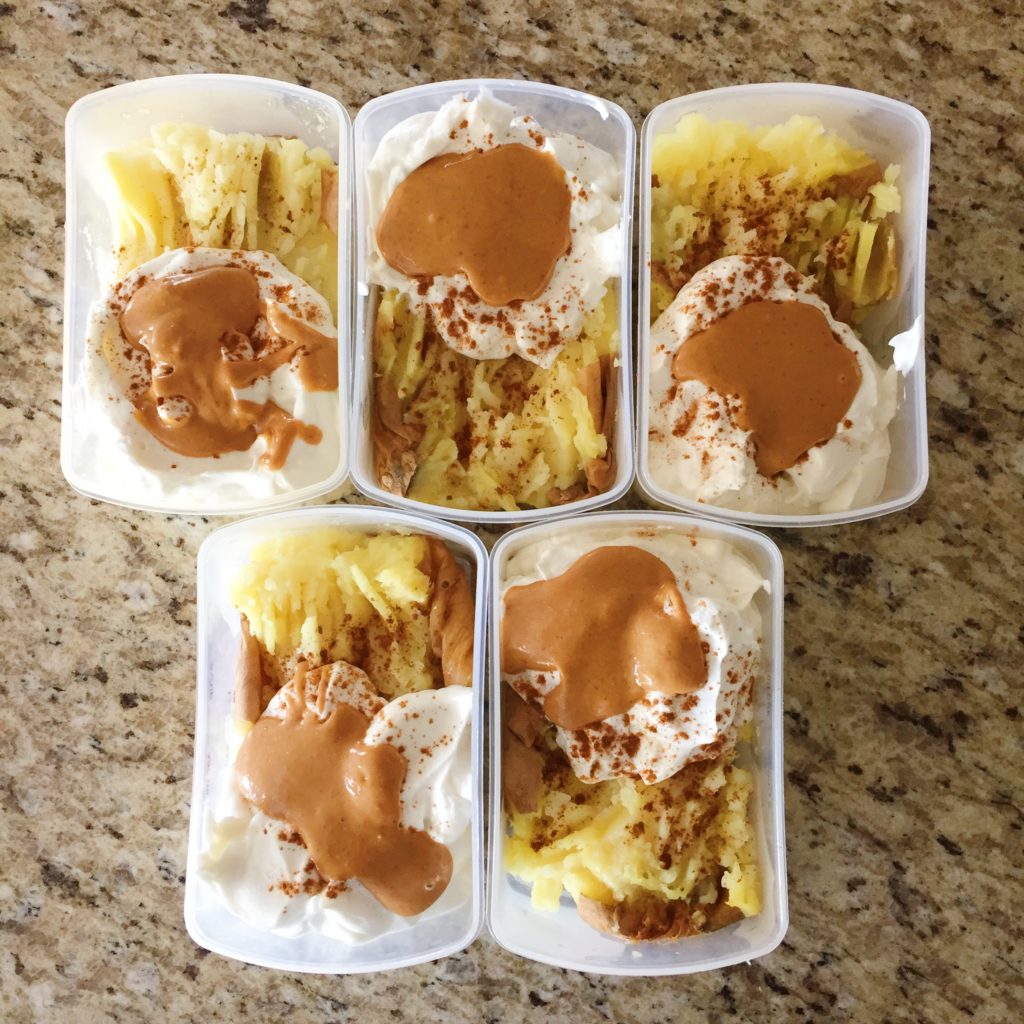 Last but not least, I divided the meat among all the containers. Five got chicken and five got meatloaf cups. I tried to change things up by adding chicken to some of the salad containers, but meatloaf to a few others. Might seems like a small difference, but it tricks my brain into thinking I'm eating new and different meals every day!
Well that was everything in terms of grocery shopping and meal prep ideas this week. If you have any questions, please feel free to ask! Email me at eatliftplayrepeat@gmail.com.