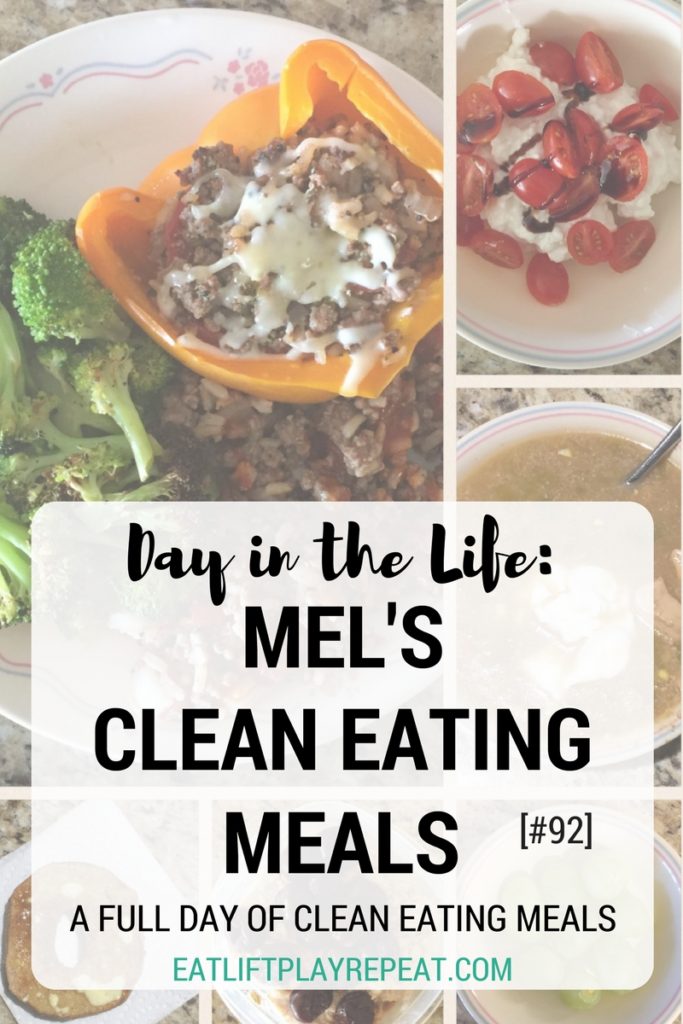 My sister's daughter, Bailey, was born exactly 3 weeks after Abby Jo. How cool is that? It is really fun watching them change and it will be fun to see them grow up together.
Anyway, we have a nanny to watch both girls but she doesn't start until January. We are juggling the girls around for a month or so right now, so I took Monday off of work to watch both girls. They were nice to me and both slept at the same time, which allowed me to get a couple snacks and lunch in! So nice of them…..
In fact, my day of eating was pretty normal considering I didn't go to the office.
Here is everything I ate for Mel's Clean Eating Meals.
4:30am – Pre-workout:
The first thing I do in the morning is drink a liter of water. On days I work out right away I try to drink as much as possible before going to the gym. Other mornings I drink at least half right away and finish the rest as I get ready for work. I also needed a little energy for the gym, so I had one small banana.
6:45am – Breakfast: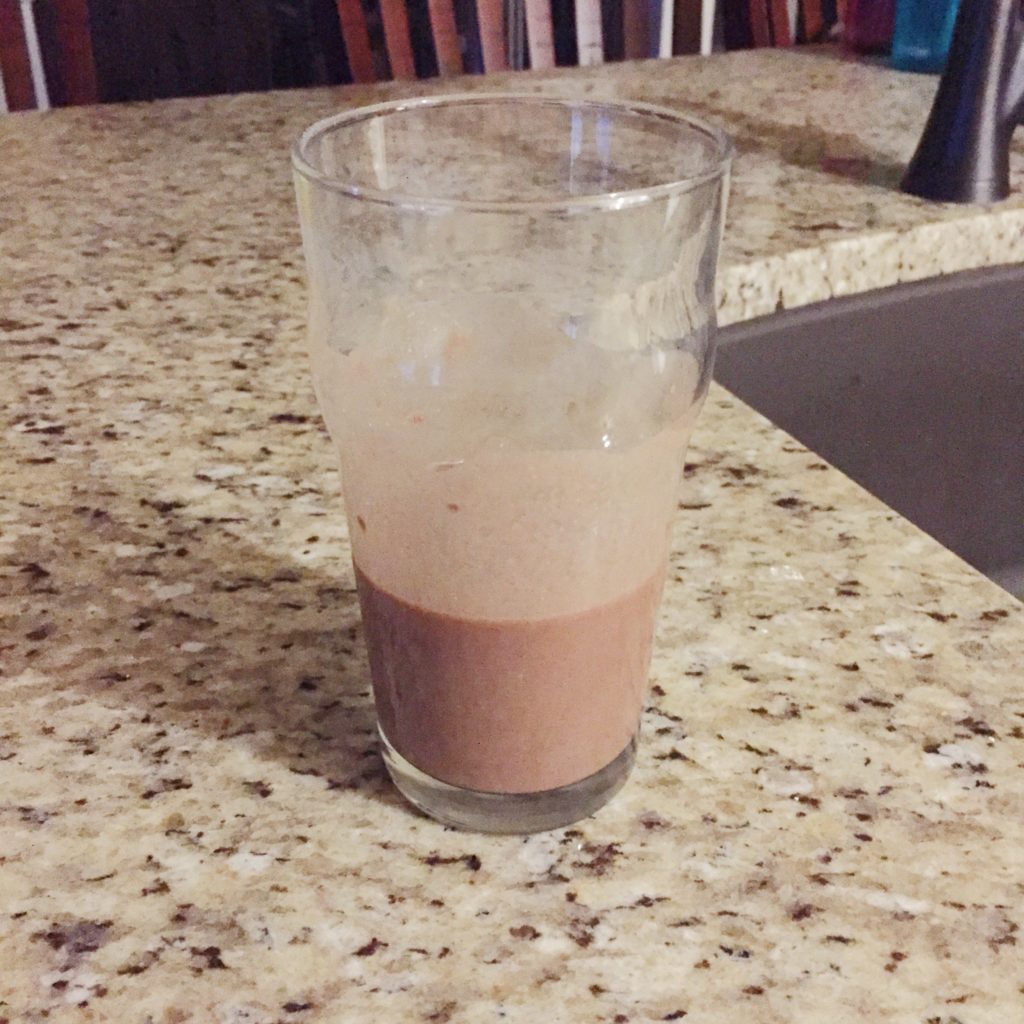 Breakfast was a quick protein shake made with chocolate protein powder, 1/2 cup 1% milk and water. I also added 1 Tablespoon PB Fit so that it was chocolate-peanut butter flavored!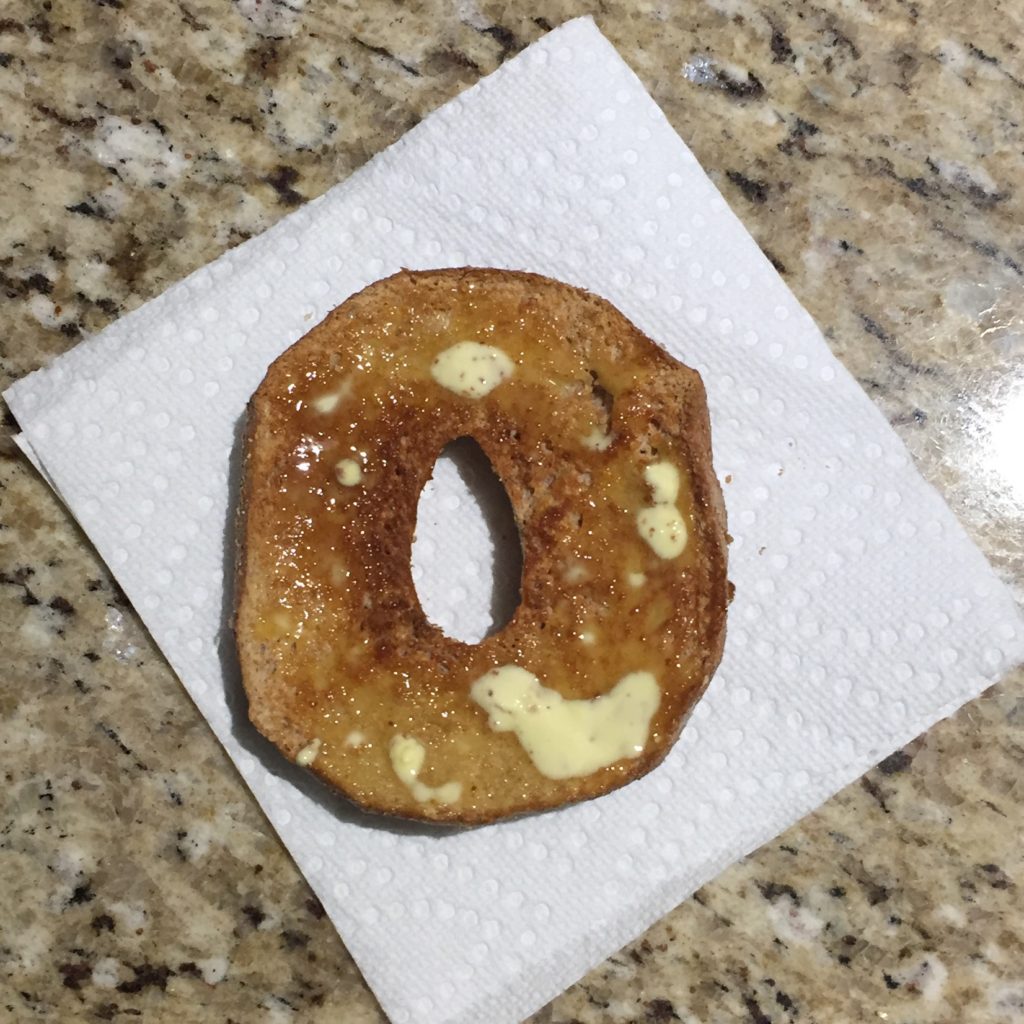 On the side, I had half a whole wheat bagel with 1 teaspoon of butter.
10:15am – Snack: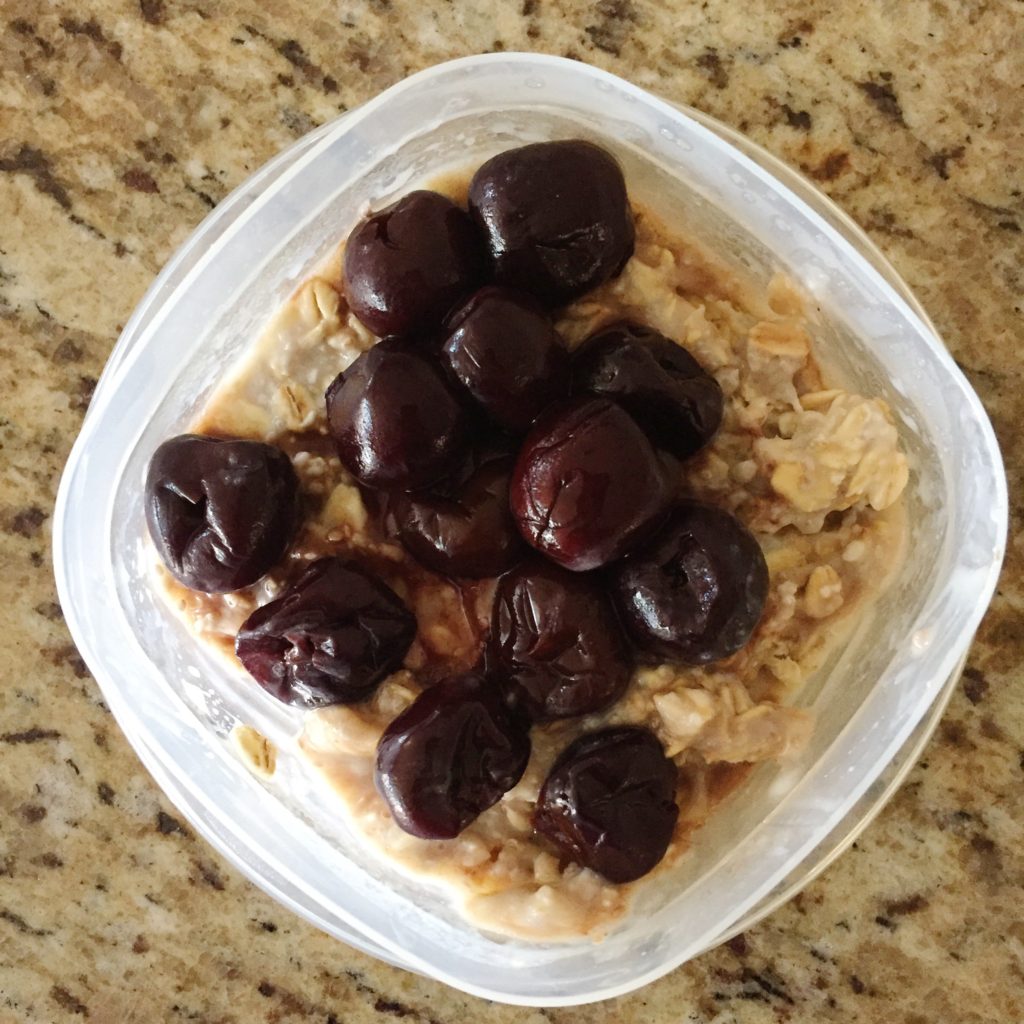 My mid-morning snack was overnight oats. During meal prep, I'd topped the overnight oats with either dark cherries or a tropical fruit blend (mango, strawberries, pineapple) and this particular day I chose cherries! Check out the recipe for meal prep overnight oats and then add frozen fruit that has been thawed on top!
12:00pm – Lunch: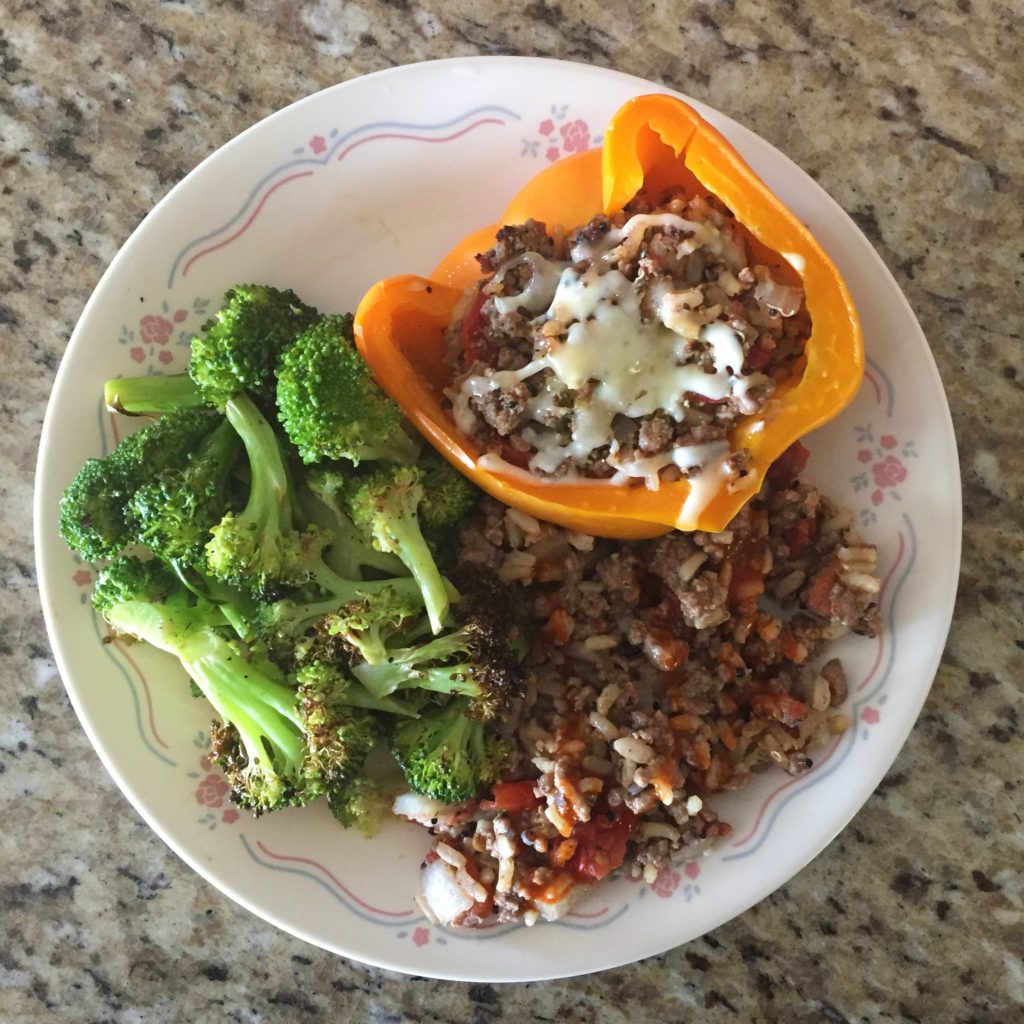 For lunch I had a beef-stuffed pepper that I made during meal prep. There was extra meat mixture that wouldn't fit in the peppers so I took some on the side. I also had 100 grams of roasted broccoli.
2:00pm – Snack: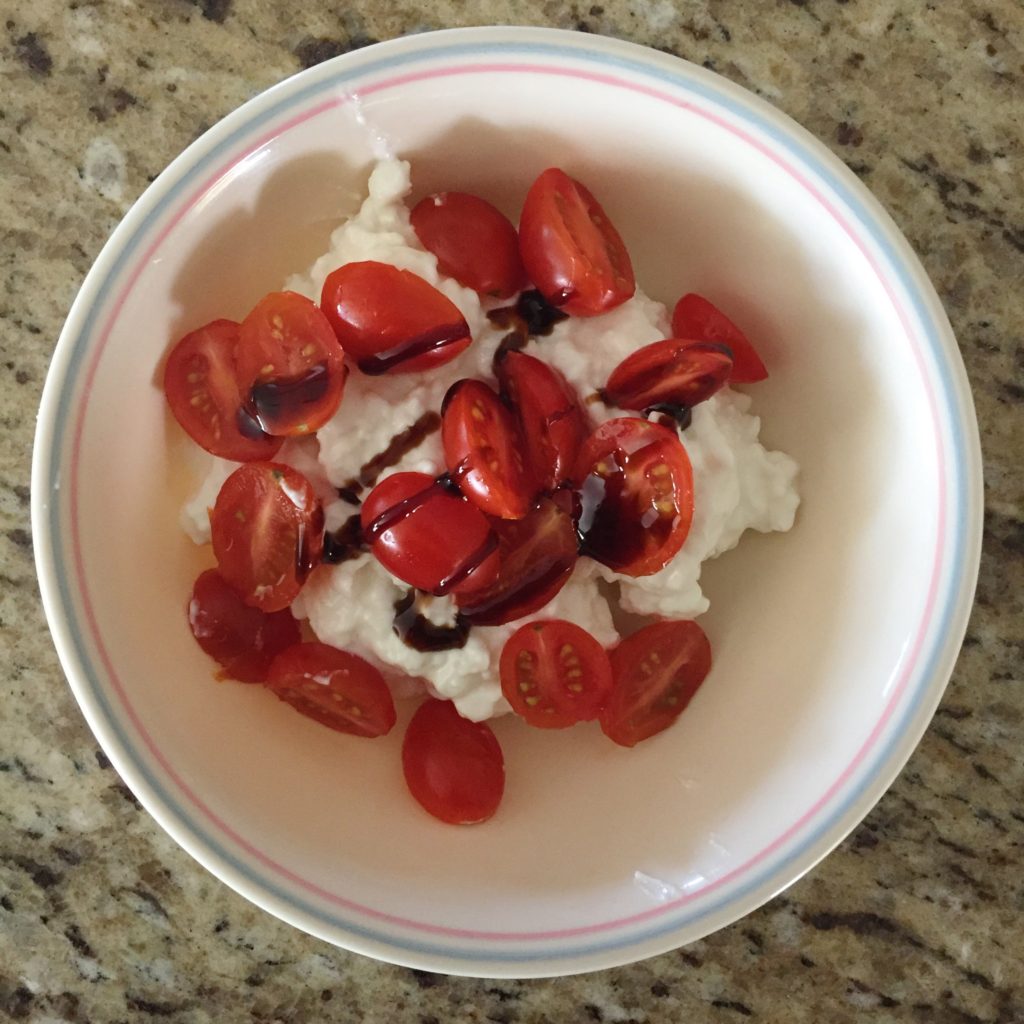 I wasn't sure what I was going to do for a snack in the afternoon. There was a 30-minute window or so where both girls were sleeping, so I grabbed something to eat really quick! I had 3/4 cup 1% cottage cheese with cherry tomatoes and a drizzle of reduced balsamic vinegar. So simple and really yummy!
4:00pm – Snack: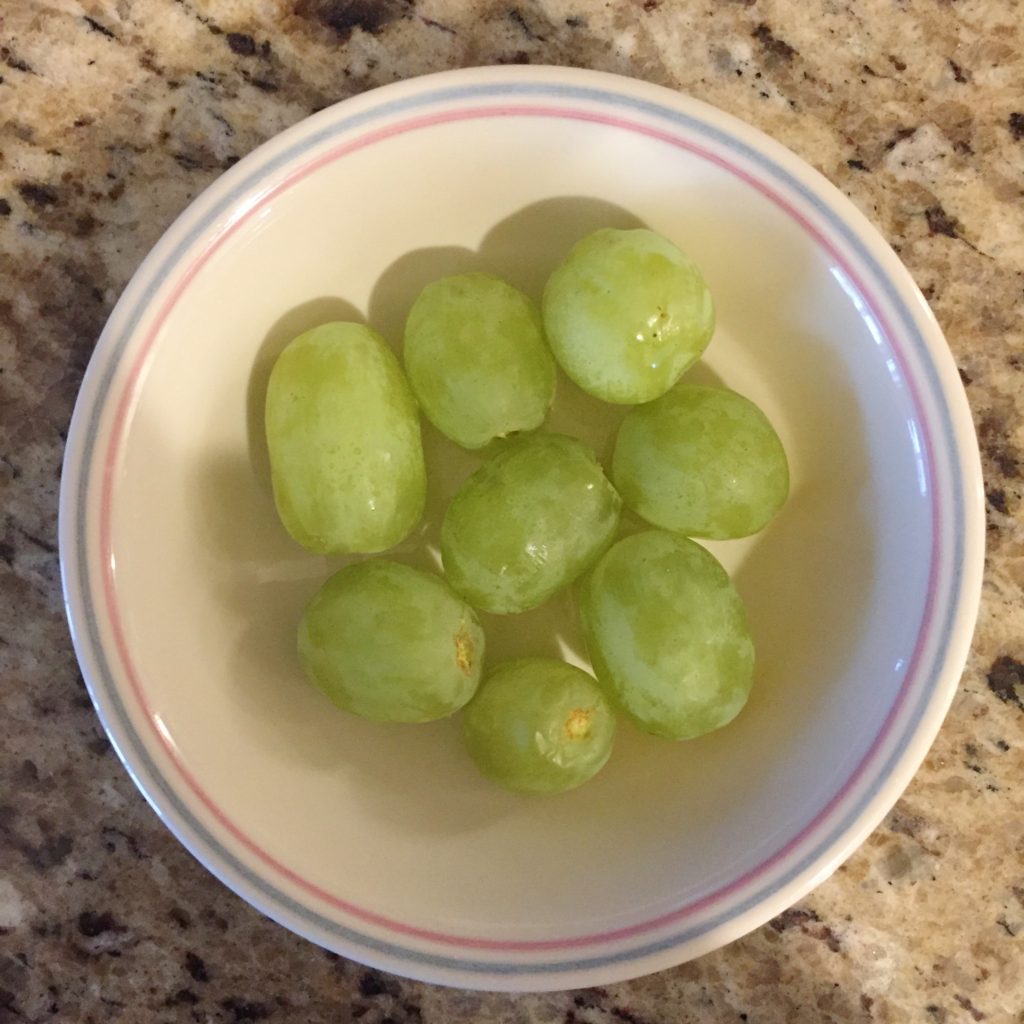 Later in the afternoon I needed a little more to eat, so I had some green grapes.
6:15pm – Dinner: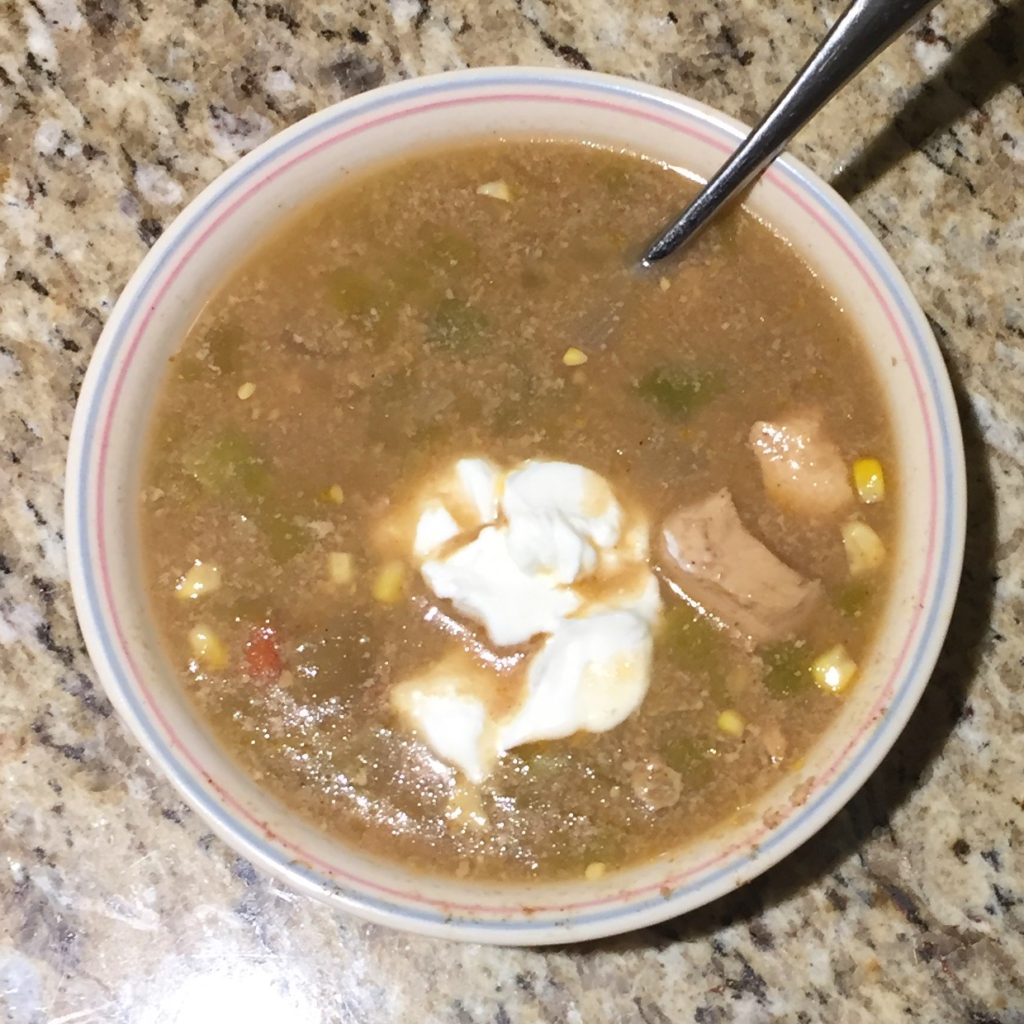 Since I had a stuffed pepper for lunch I decided to have white chicken chili for dinner! I topped the chili with 1oz plain Greek yogurt. It can be used just like sour cream!
8:00pm – Bedtime Snack: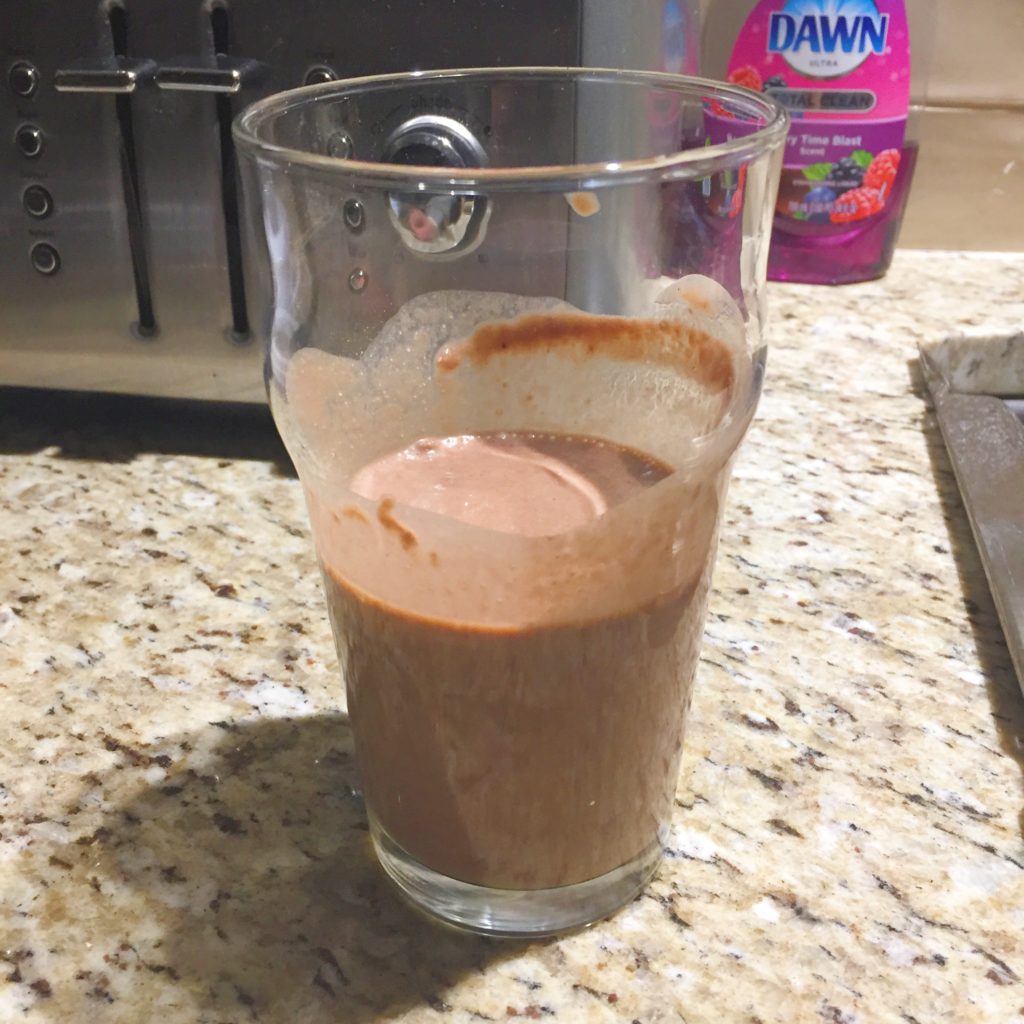 Before going to bed I had another protein shake. I don't like to have two in one day, but that's what happened! In the morning I prefer whey protein (especially after weight lifting) because it is a fast-digesting protein that is good for muscle repair. In the evening I drink casein protein, which is slow-digesting to feed my muscles through the night.
I don't always drink a protein shake before bed, but I still had some calories left and needed the protein!
Well that was everything I ate this week for Mel's Clean Eating Meals. If you have questions about these clean eating meals then please ask! Don't forget to check out Grocery Shopping & Meal Prep Ideas Week 78 to see how I made all of these foods during meal prep!