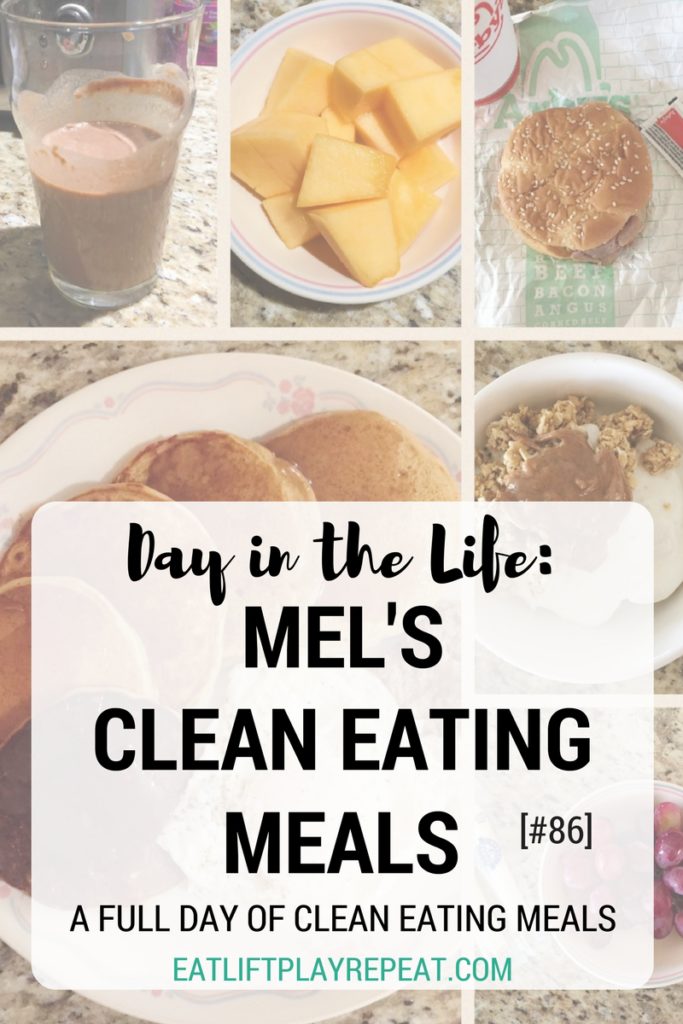 It's hard to believe that Abby Jo is now 5 weeks old! I'm back to working out a little bit, but taking it easy. I have been trying to eat a little more healthy, but I am definitely not being hard on myself if I don't.
Timing for meals has been dramatically different now that I am on maternity leave. I'm not as hungry as I used to be because I am not doing much during the day.
I'm also pretty distracted. If Abby is awake then I want to hang out with her, but if she is sleeping then I try to get a few things done! Eating meals happens in those sleeping breaks, but they have to be quick and easy!
Check out what I ate and drank from start to finish with Mel's Clean Eating Meals. If you have questions about these clean eating meals then please email me at eatliftplayrepeat@gmail.com.
4:30am – Preworkout:
It is really great to be back to working out! I am getting used to waking up in the 4 o'clock again, which is different now that I'm up once or twice in the night with Abby Jo!
Before heading to the gym I had a small banana and one liter of water.
6:45am – Breakfast:
I was surprisingly not hungry when I got back from bootcamp. However, I knew I needed to get a little something in my belly post-workout and before Abby woke up.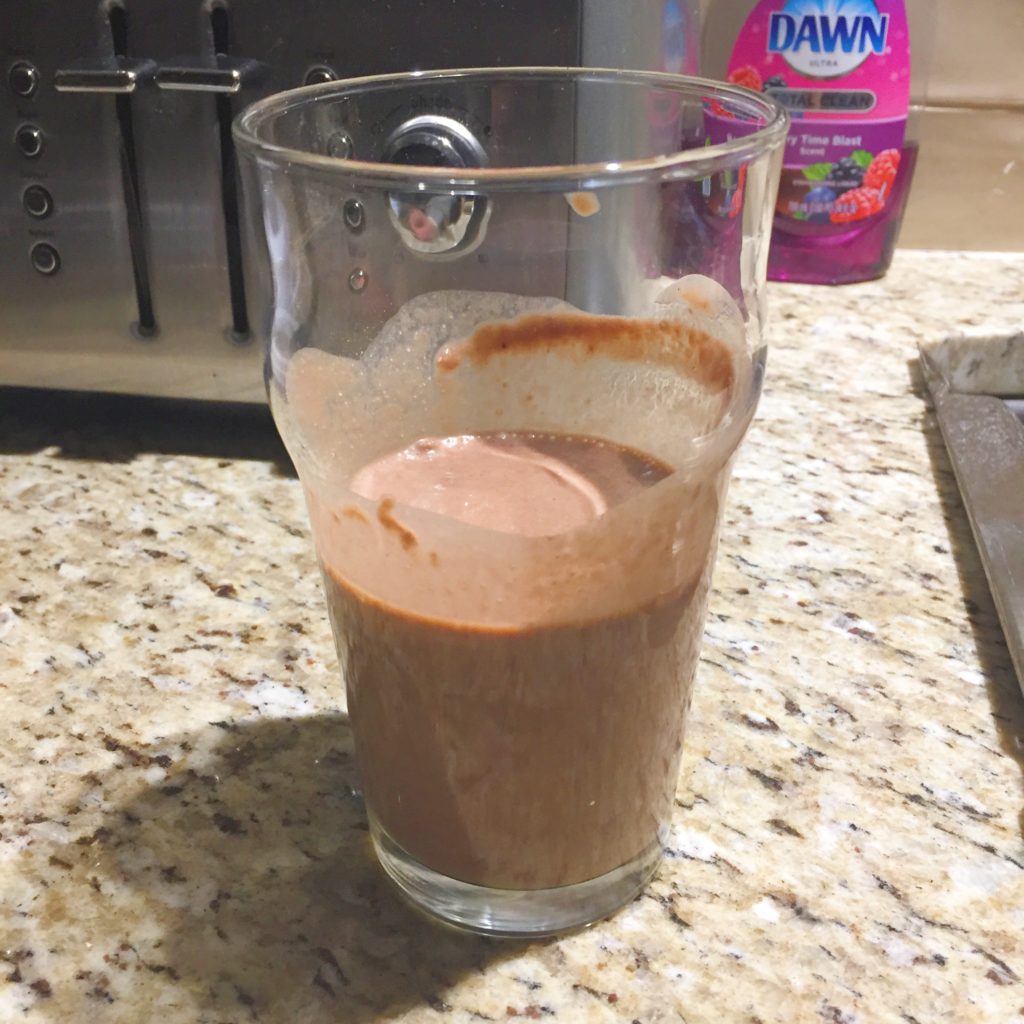 For a quick breakfast I had some chocolate whey protein mixed with 1/2 cup 1% milk and some water. I also wanted some carbs so I had some fresh cantaloupe.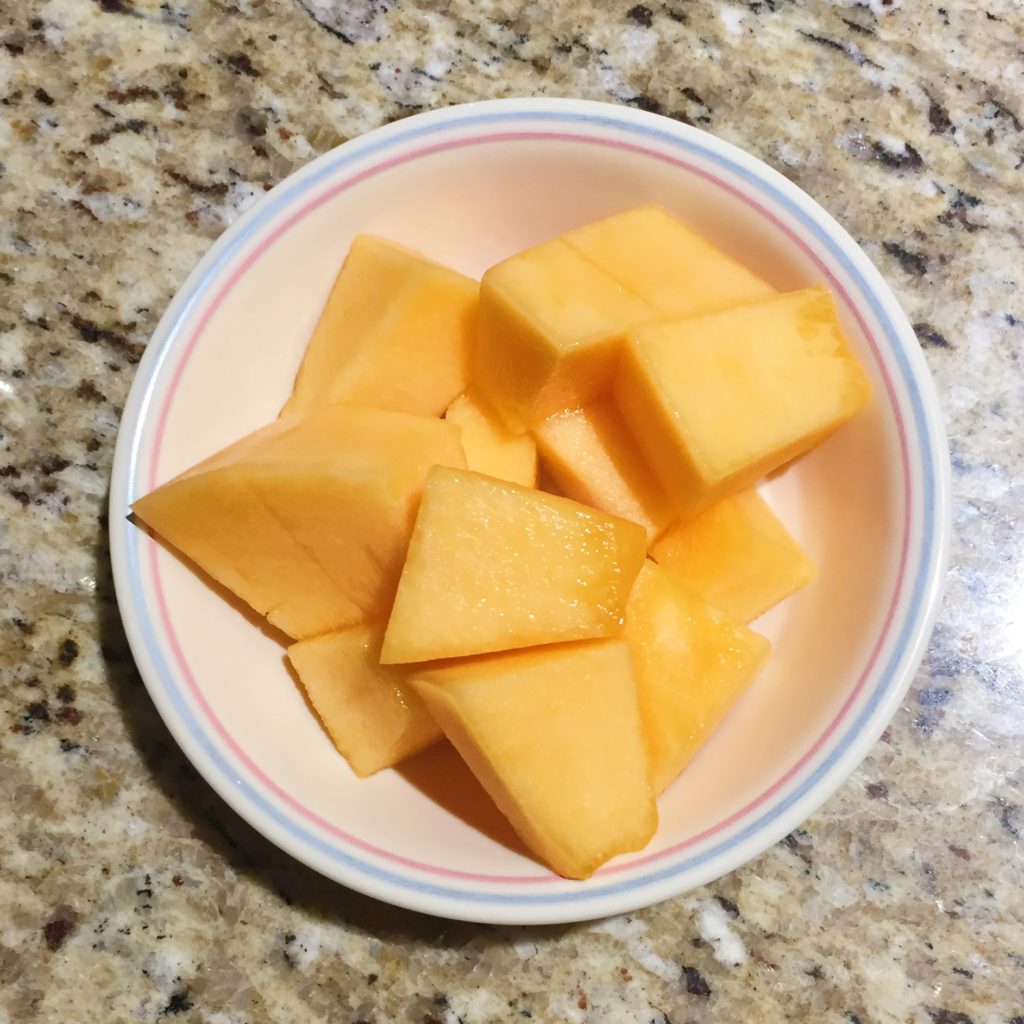 10:45am – Snack:
Later that morning I started getting hungry again but wasn't ready for lunch. I had one vanilla Oikos Triple Zero Greek Yogurt cup with Back to Nature Almond Chia granola and some almond butter.
1:00pm – Lunch:
I'd planned to have a turkey burger and some sweet potato fries for lunch, but Donny came home with Arby's! He had an extra roast beef sandwich and a Diet Dr. Pepper so I enjoyed that for lunch instead. I love Arby's sauce, so I put one packet on the sandwich.
5:15pm – Snack: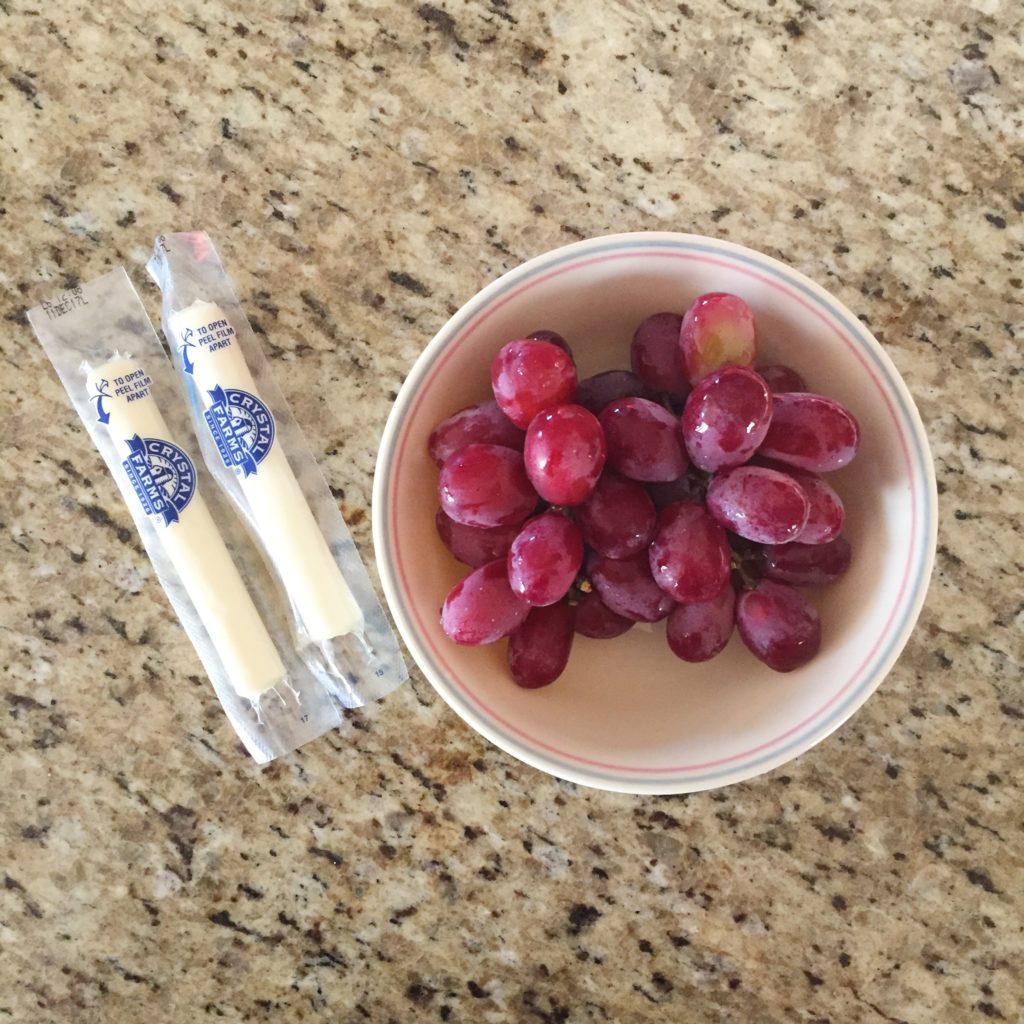 In the afternoon I went on a walk with my mom, Abby Jo and the dogs. After I got back I needed something to tide me over until dinner. I had some red grapes and two sting cheese.
6:45pm – Dinner: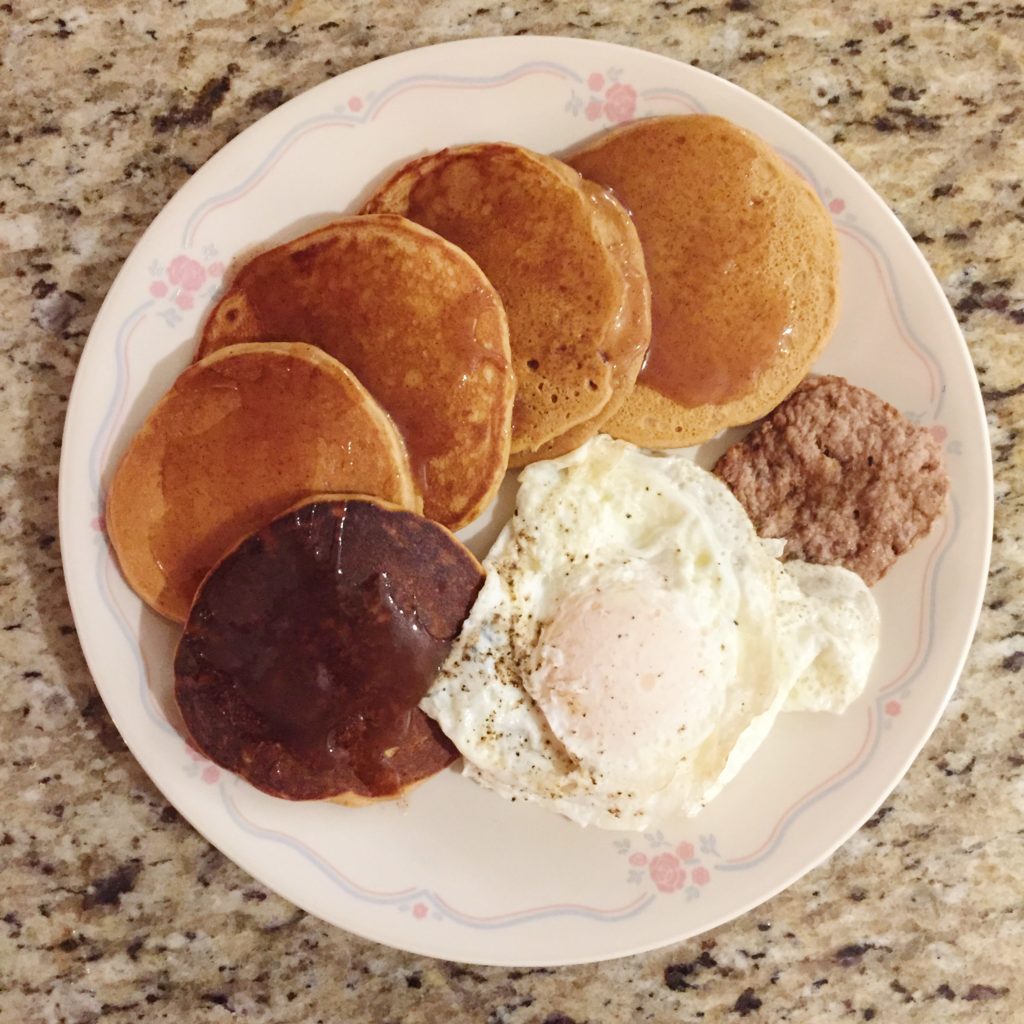 Dinner happened to be breakfast-for-dinner…my favorite! We decided on pancakes and I used Kodiak Cakes Peanut Butter Pancake Mix. I love the Kodiak Cake blend. We tried pumpkin the other day and then had some peanut butter flavored mix in the cupboard. It was pretty good!
I used milk and 1 egg to make the pancake batter. You can use water only, but for extra protein it says you can use milk and/or an egg.
Along with the pancakes (that is one serving by the way), I had a turkey sausage patty and two over-easy eggs. My mom made cinnamon syrup the other day and we had some leftover. It is SO good, so we put some on the pancakes. Turns out, peanut butter and cinnamon go well together!
Well that is everything I ate and drank throughout the day in terms of Mel's Clean Eating Meals. I'm slowly starting to eat healthier, but I am not stressing about it. I'm eating what is convenient, but I also try to keep healthy foods on hand and ready to eat.
Don't forget to check out this week's Grocery Shopping & Meal Prep Ideas Week 72 post to see what I made this week in terms of meal prep.
If you have questions then please email me at eatliftplayrepeat@gmail.com or comment below!