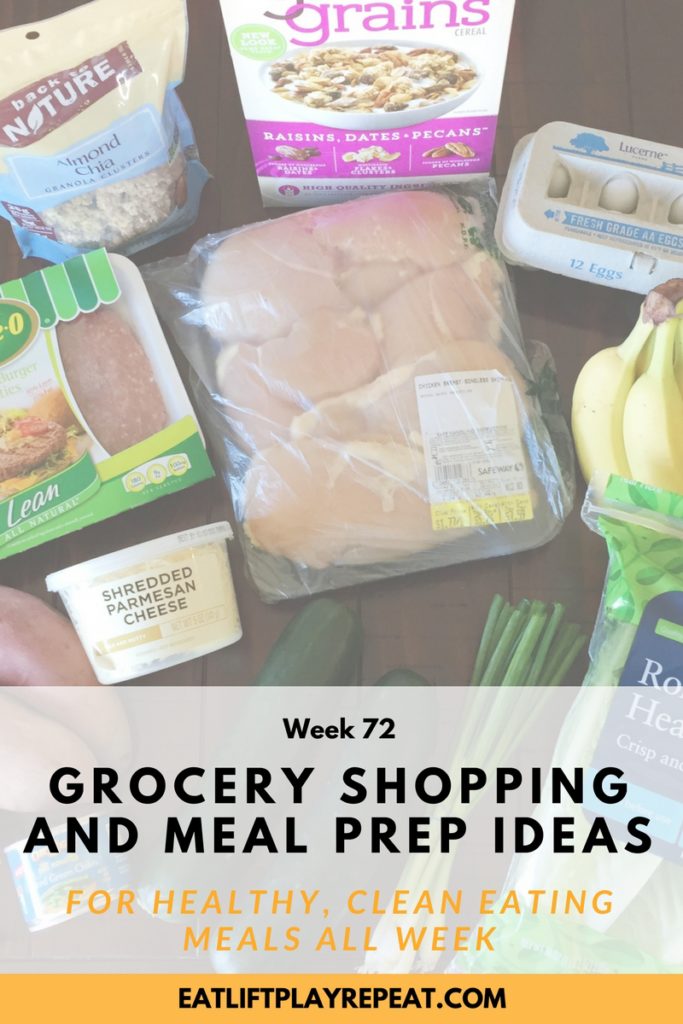 This was the first week since we've had Abby Jo that I felt like I had some meal prep ideas. I did a little prep last week, but it was pretty disjointed. This week I busted out a couple things on Sunday so that we could eat healthy this week.
Both Donny & I are trying to eat somewhat healthier than we have the past few weeks. I definitely wanted some healthy foods already cooked so that I could make some meals in a short amount of time. I do feel like I accomplished that!
If you have any questions about these meal prep ideas or my grocery shopping list then please email me at eatliftplayrepeat@gmail.com.
Groceries: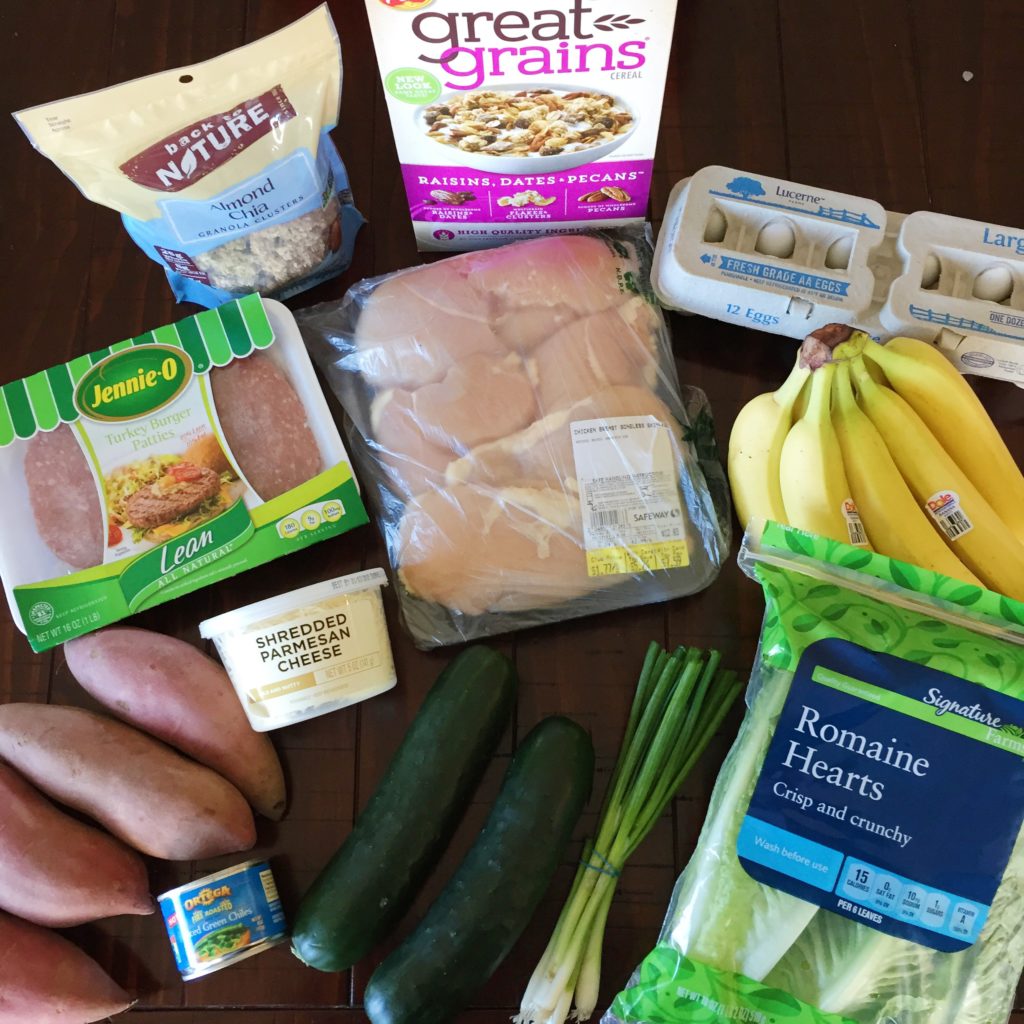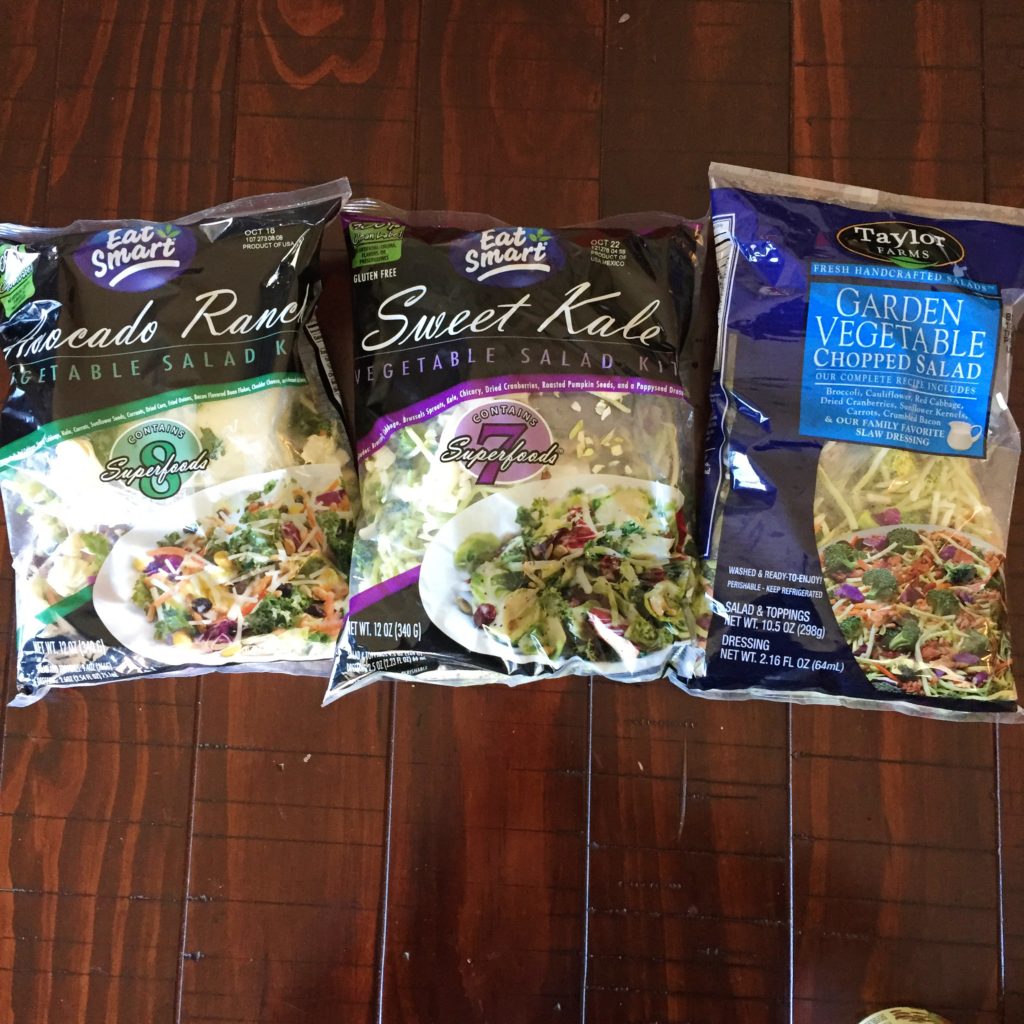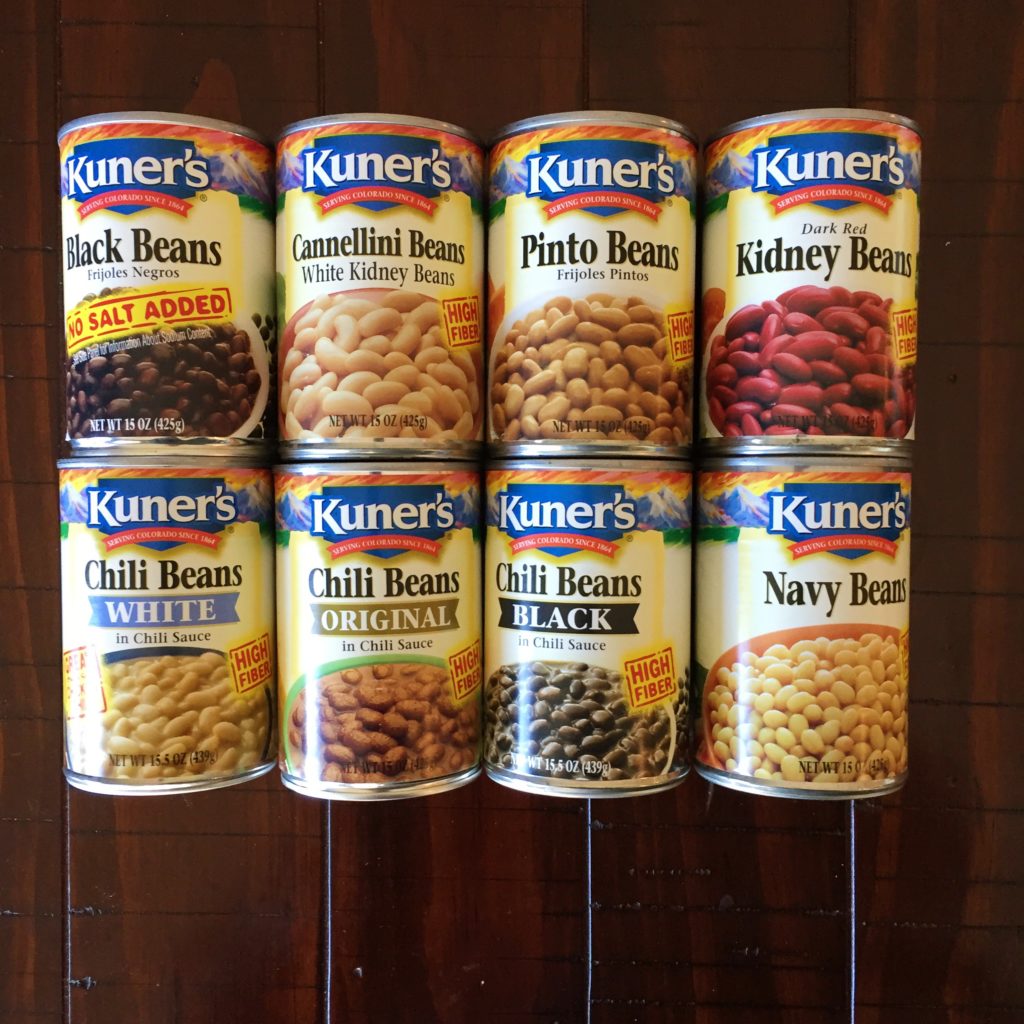 lean turkey patties, boneless skinless chicken breasts and eggs
romaine hearts, cucumbers, green onion, sweet potatoes and bananas (not pictured: cantaloupe)
diced green chiles and parmesan cheese
Back to Nature Almond Chia granola and Great Grains Raisins Dates Pecans cereal
a variety of canned beans
three different bagged salads (from Sam's Club)
Meal Prep Ideas:
Meal prep this week included making sweet potato wedges! I LOVE sweet potatoes…check out this easy recipe for Baked Sweet Potato Wedges.
I baked the wedges at 425° for 30 minutes, then finished them off under the broiler for 5 minutes.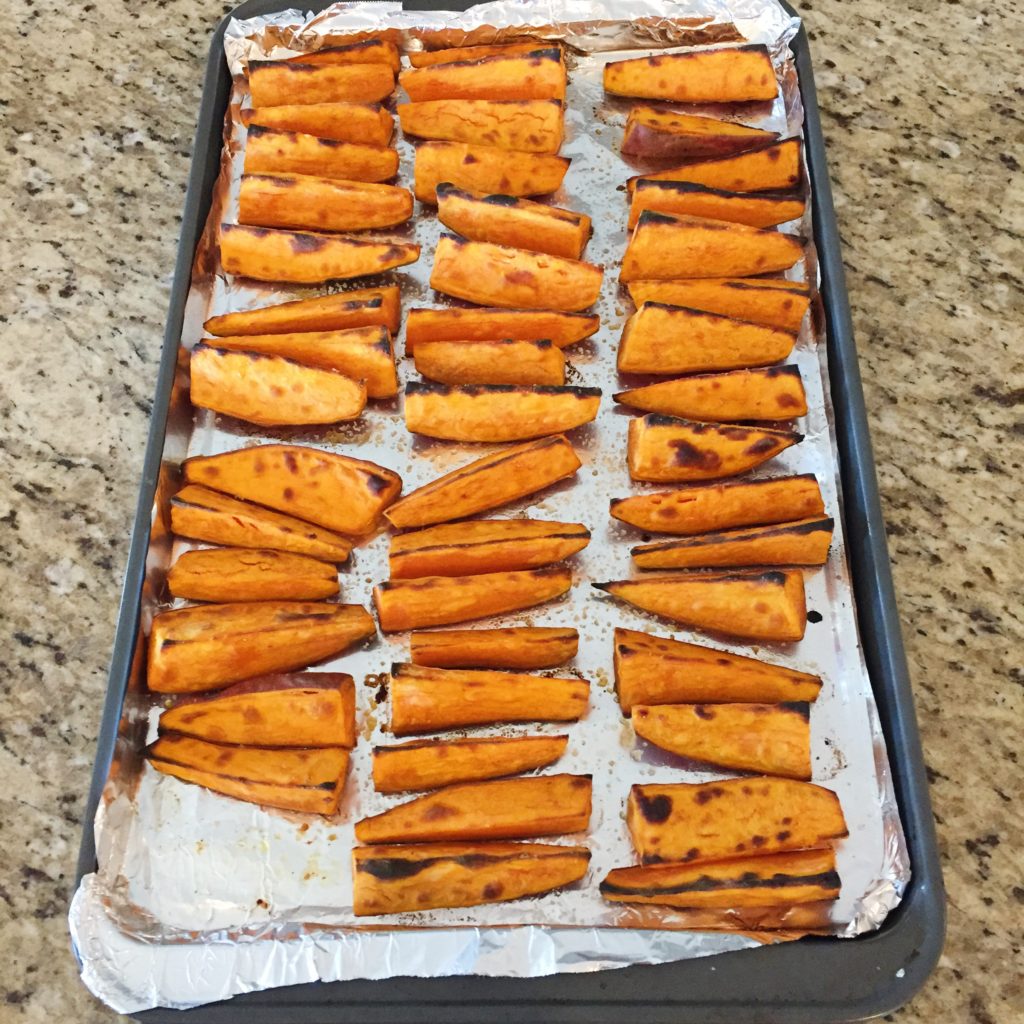 While the sweet potatoes baked I chopped up some salad. Last week I bought veggies and some romaine to make salad, but I never ended up making any. I didn't pre-chop anything and I never made time to chop it before a meal so some of it went to waste.
This week I decided to make a chopped salad to keep in the fridge so that I can grab a little for lunches and dinners! Hopefully this will help me increase my veggie intake and I won't waste the produce! I chopped romaine lettuce, celery, carrots and cucumber and kept them in a large bowl in the refrigerator.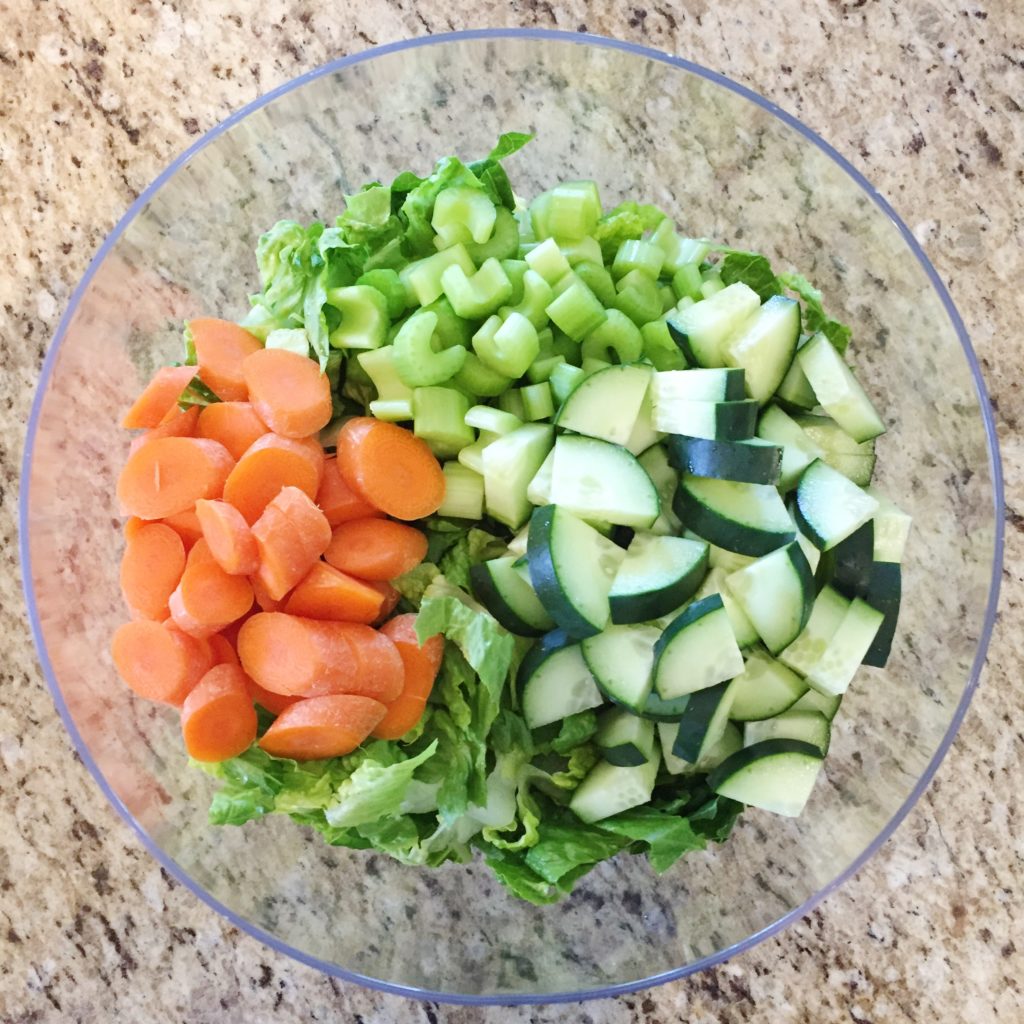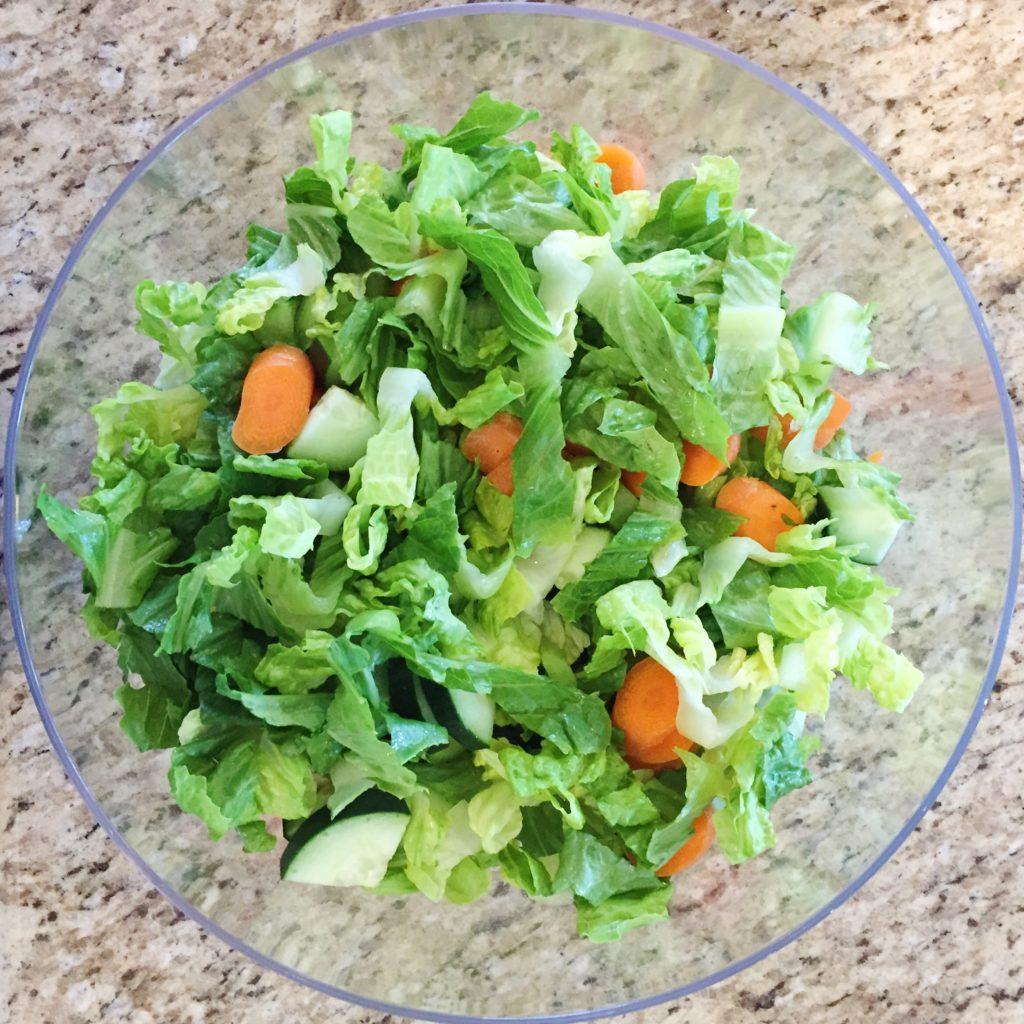 After chopping the veggies I also diced the cantaloupe. Just like vegetables, if I don't cut it up right away I'm more likely to let it spoil!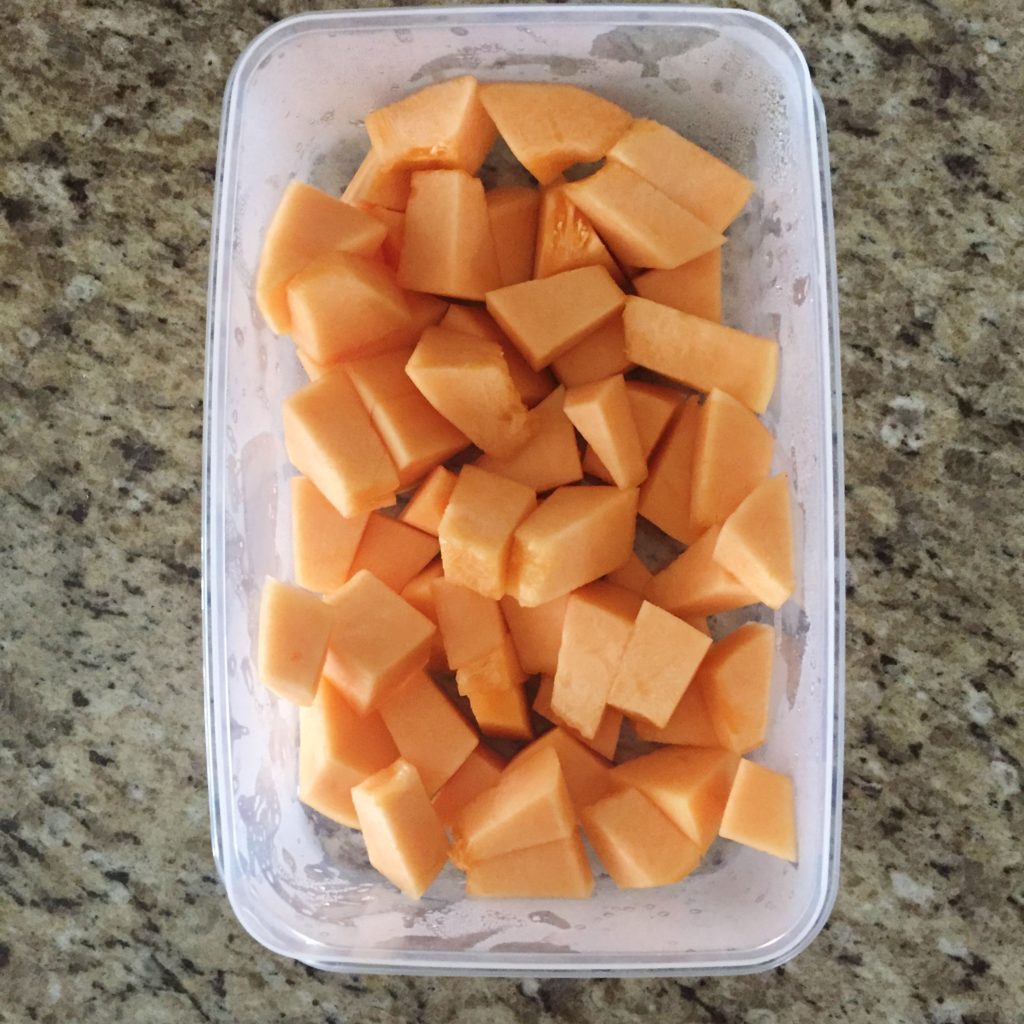 For some protein this week I cooked some turkey burgers. The pre-made patties have been on sale lately so I have been getting those. They are easy to eat for a quick lunch while Abby Jo is sleeping! I sprinkled both sides of the burgers with salt and pepper, then cooked them over medium heat on a flat-top griddle.
Well that was all the meal prep ideas for this week. If you have questions about what I bought at the grocery store or how I prepared something then please ask. Email me at eatliftplayrepeat@gmail.com or comment below!
Did you do any meal prep this week?!?