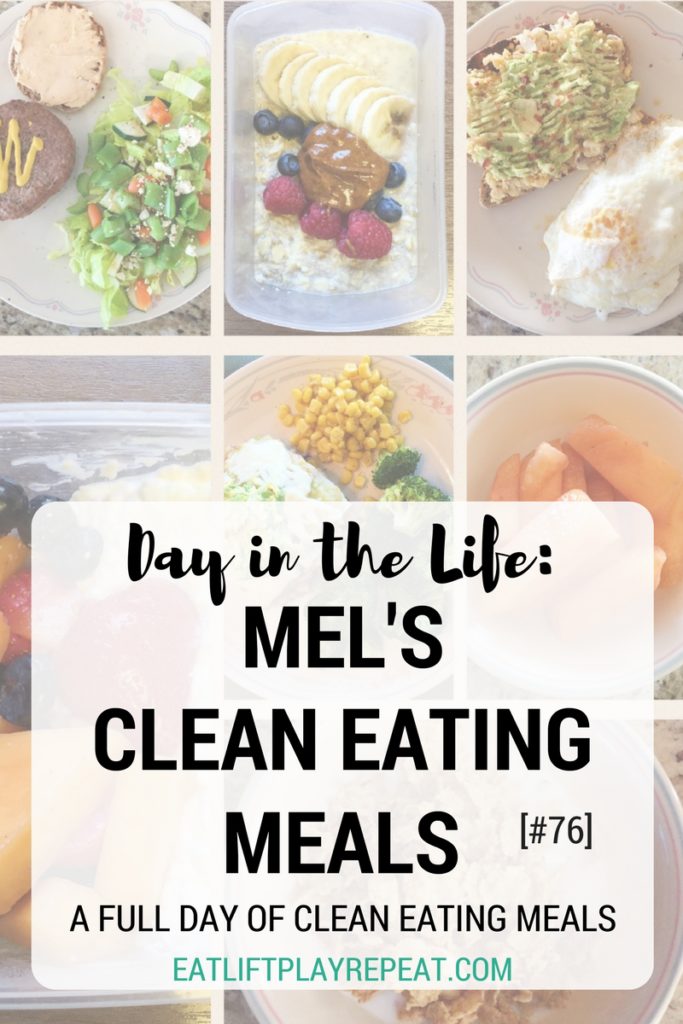 I have been doing MUCH better with eating this week. It honestly helps so much to have healthy foods already prepared in the fridge to grab for dinner and other clean eating meals. Last week I didn't prepare very much food other than lunch and some easy snacks, so we ended up eating out several times for dinner.
I like eating dinner at restaurants, but it is more expensive and higher calorie foods usually. This week during meal prep I made extra foods to use for easy breakfasts and dinners. It made me feel so much better about my food choices!
If you have any questions about Mel's Clean Eating Meals then please ask! Email me at eatliftplayrepeat@gmail.com. Don't forget to check out this week's Grocery Shopping & Meal Prep Ideas Week 62 post to see how I made some of these foods.
4:30am – Pre-Workout:
My morning started same as always (I am definitely a creature of habit). I drank close to one full liter of water. I also had 1 small banana for a little pick-me-up for my morning workout. Bananas sit well in my tummy, plus provide some quick energy.
6:30am – Meal #1:
Breakfast was a twist on avocado toast! First of all, I had 4 egg whites (scrambled) + 1 whole egg (cooked over-easy). On the side I had 1 slice Dave's Killer Bread topped with some mashed chickpeas and 1/4 mashed avocado. I sprinkled the avocado and the chickpeas with a little sea salt and red pepper flakes. It was really good!
I'd found a recipe similar to this in an email and loved the idea of chickpeas mashed on toast! I decided to give it a whirl and it was great. Plus, chickpeas provide extra fiber to my diet which is always a plus.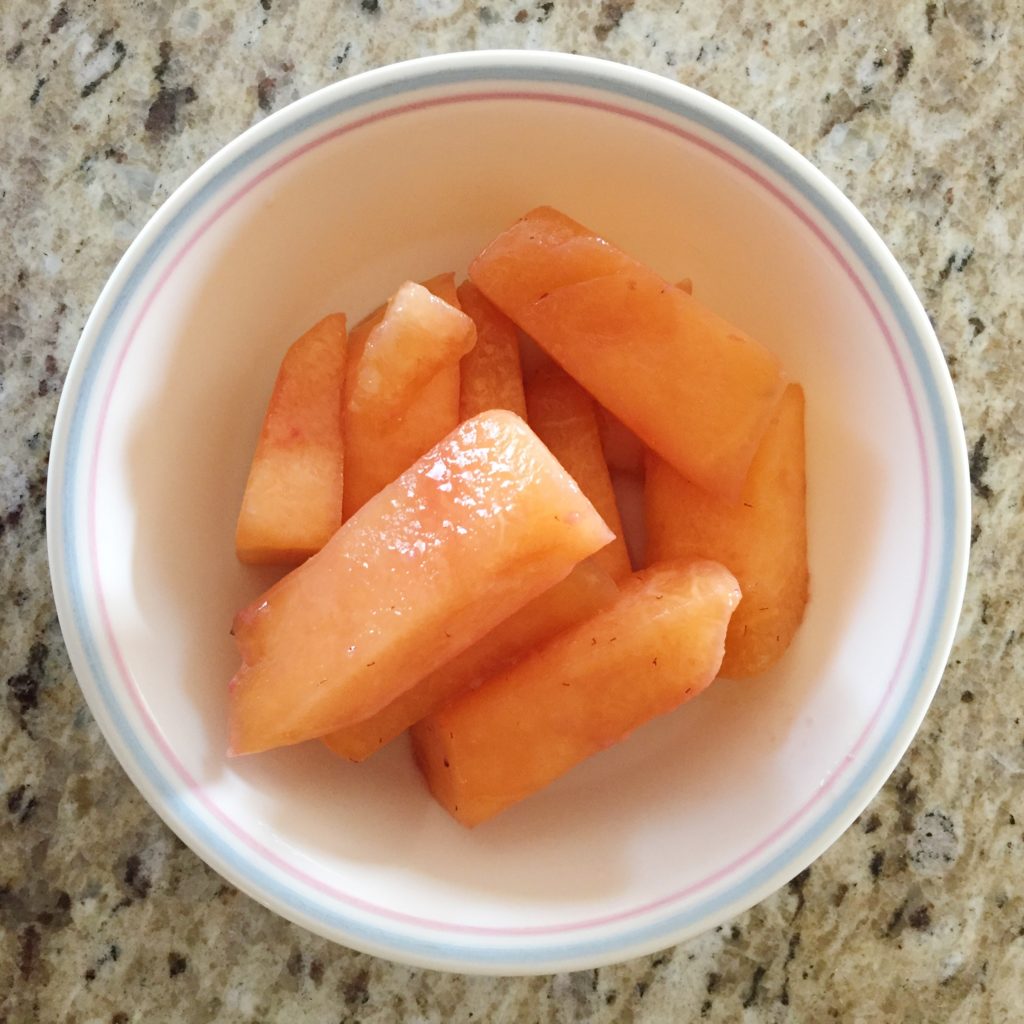 I waited a little while and realized I was still hungry so I had a small bowl of cantaloupe before getting ready for work.
8:30am – Snack #1: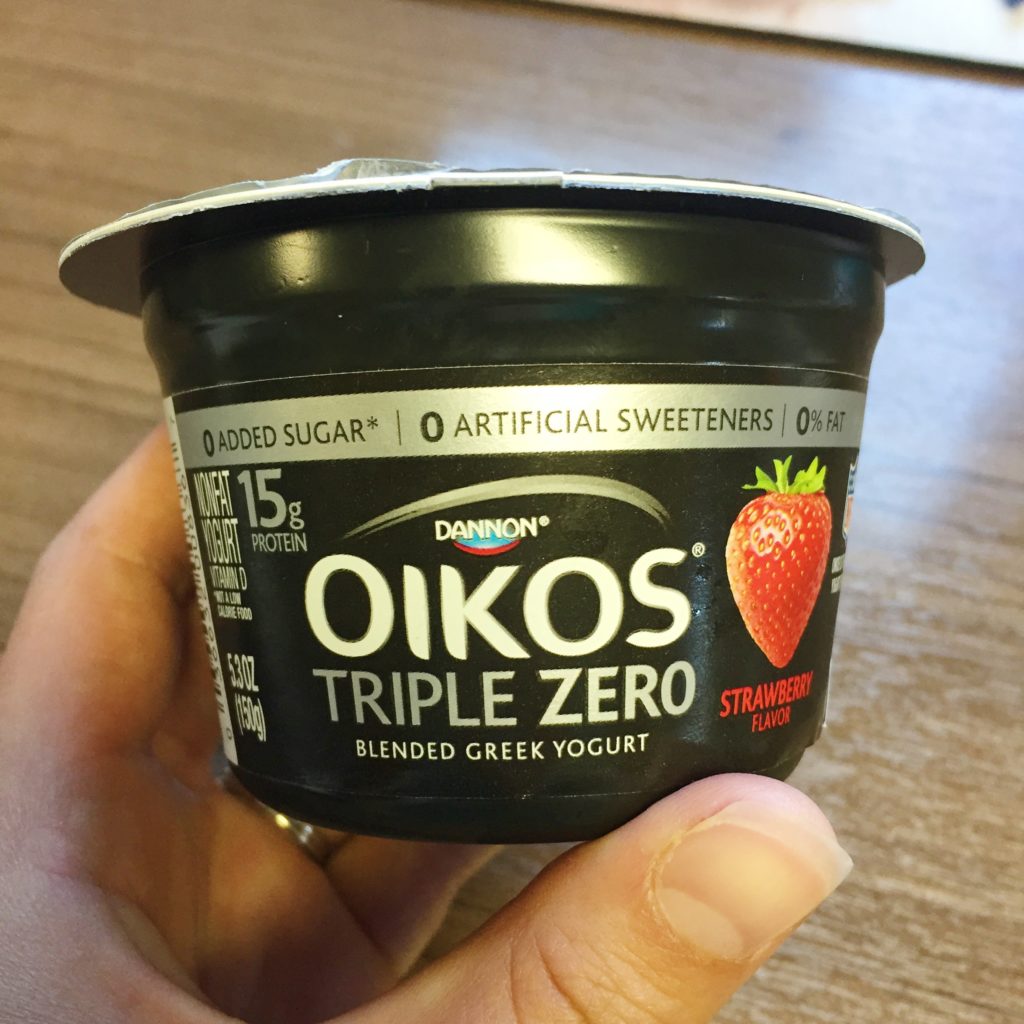 A little after I got to work I had a strawberry Oikos Triple Zero Greek yogurt cup.
10:00am – Meal #2: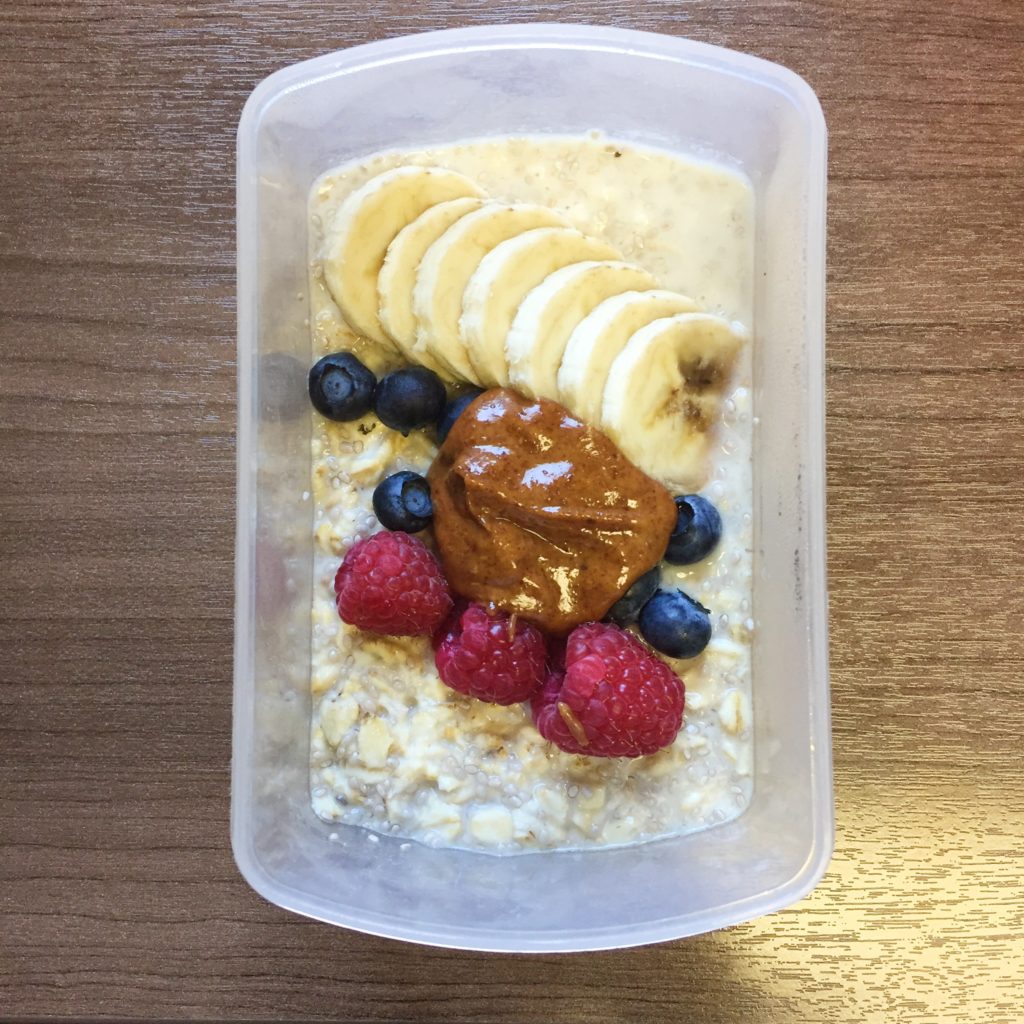 Mid-morning I had vanilla overnight oats that I made during meal prep that were topped with sliced banana, rasberries, blueberries and almond butter. So simple, yet always satisfying.
12:00pm – Meal #3: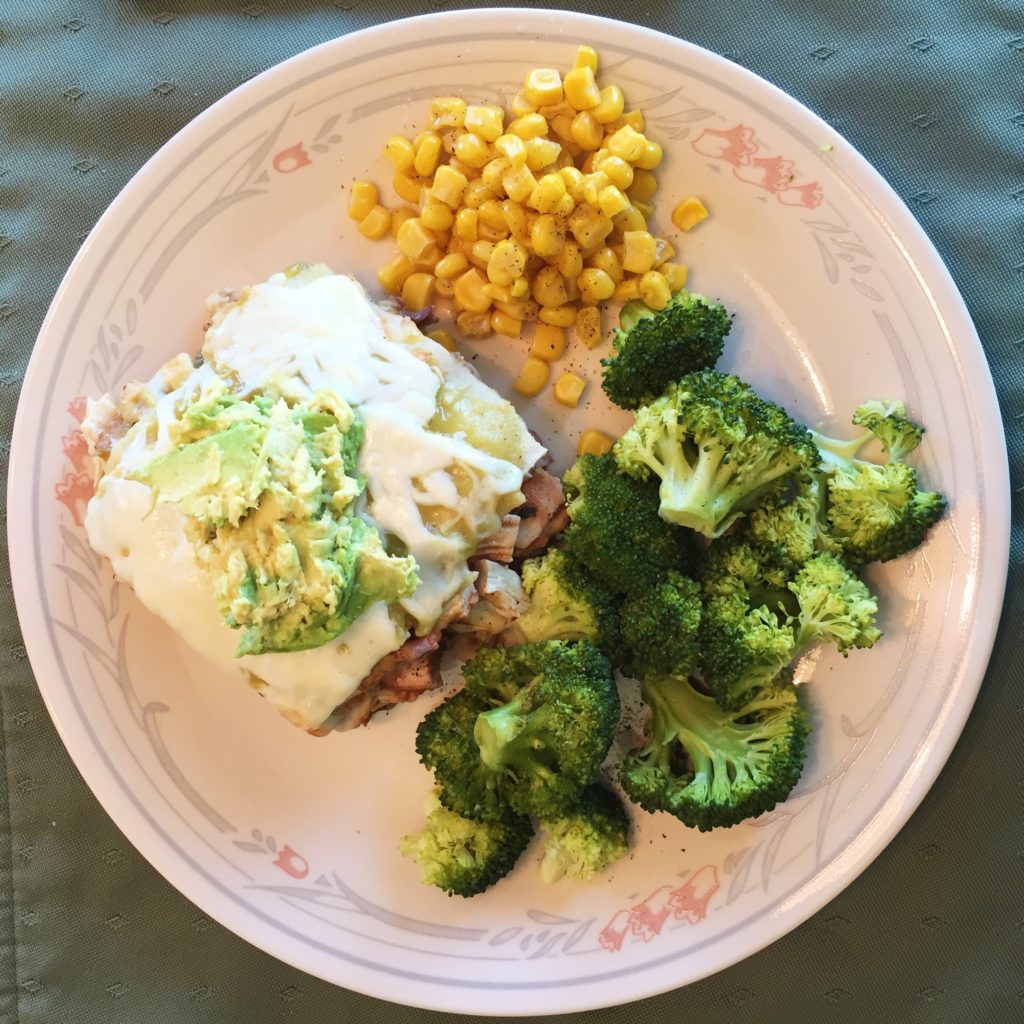 My lunch was a serving of Healthy Enchilada Casserole, only I made this version with chicken rather than ground beef. It was so good! I topped the casserole with 1/4 mashed avocado and on the side I had steamed broccoli.
I eat lunch with my grandparents almost every weekday and they had sweet corn this particular day. I stole a little because it sounded delicious!
2:00pm – Snack #2: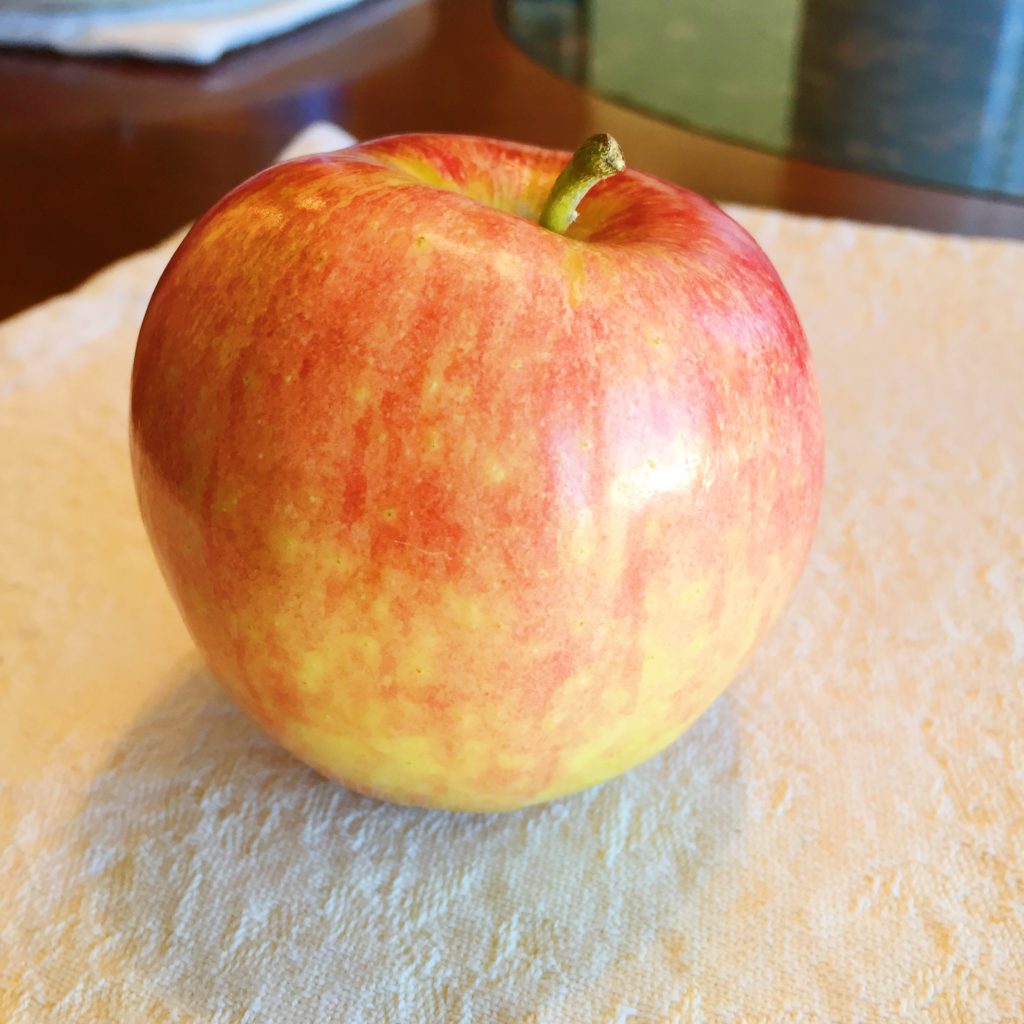 A little bit into the afternoon I had a medium apple. This pregnancy has me eating all. the. time. I'm not mad about it either….
3:45pm – Meal #4: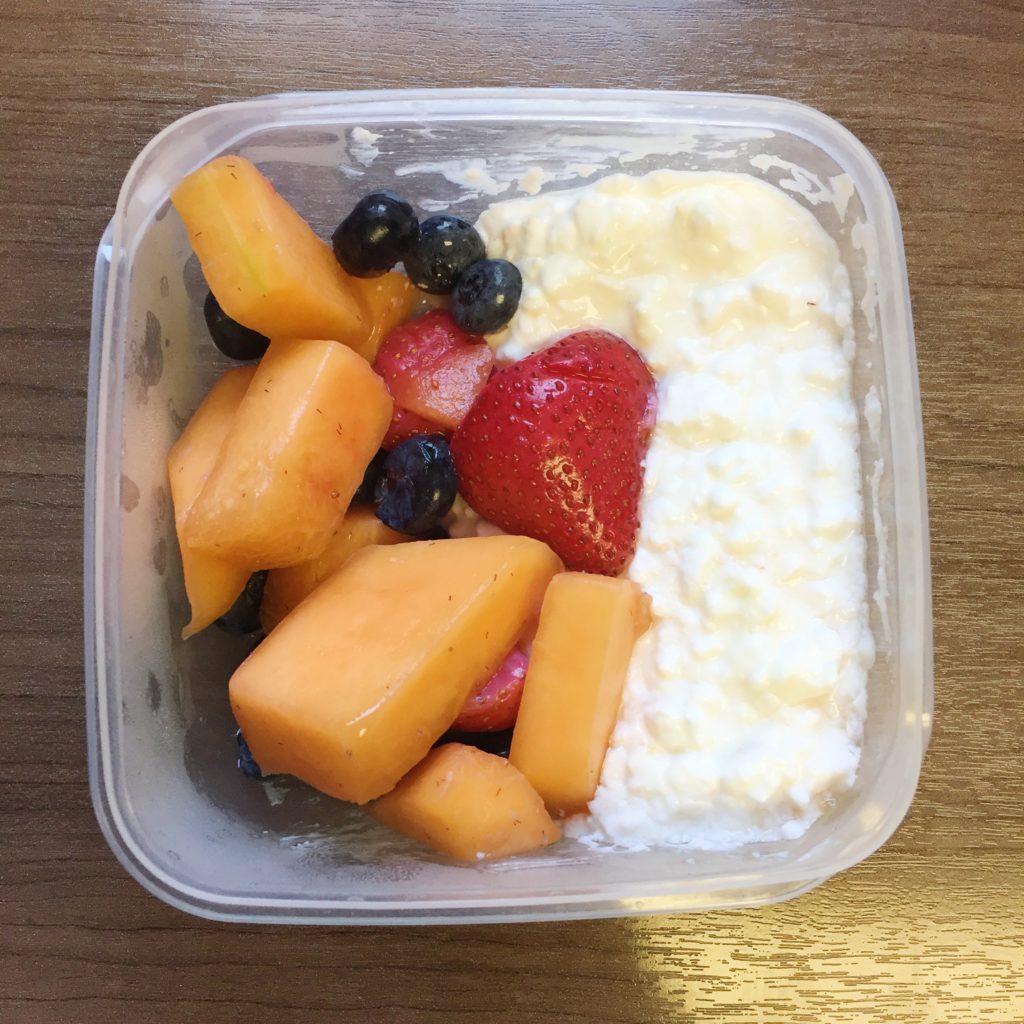 My mid-afternoon meal was 3/4 cup 1% cottage cheese mixed with a little vanilla protein. On the side I had some cantaloupe, strawberries and blueberries.
5:15pm: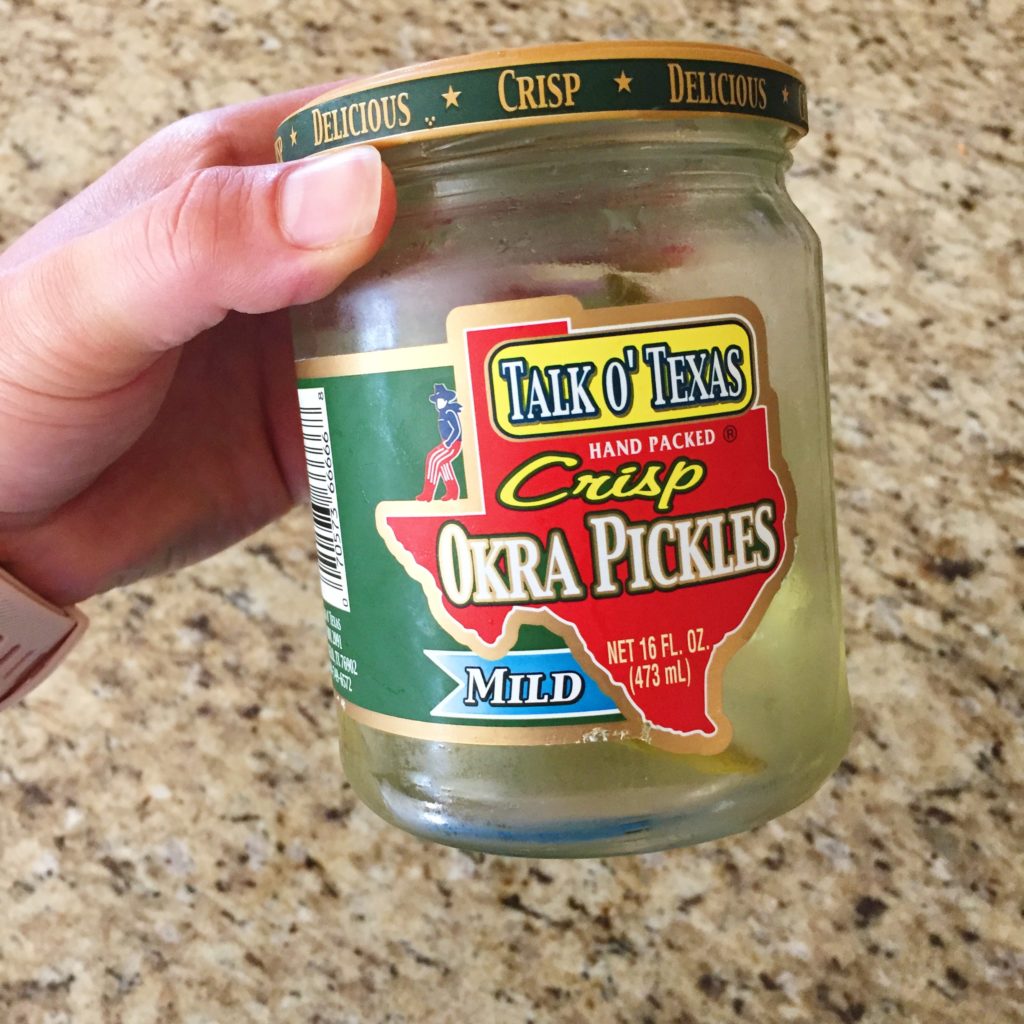 Once I got home from work I had some pickled okra. I have always loved pickled okra, but I really love it pregnant! There is something about that vinegar-y taste that I just can't get enough of.
Honestly, I could have eaten the entire jar in one sitting but there were only three pieces of okra left. I ate them all!
6:30pm – Meal #5: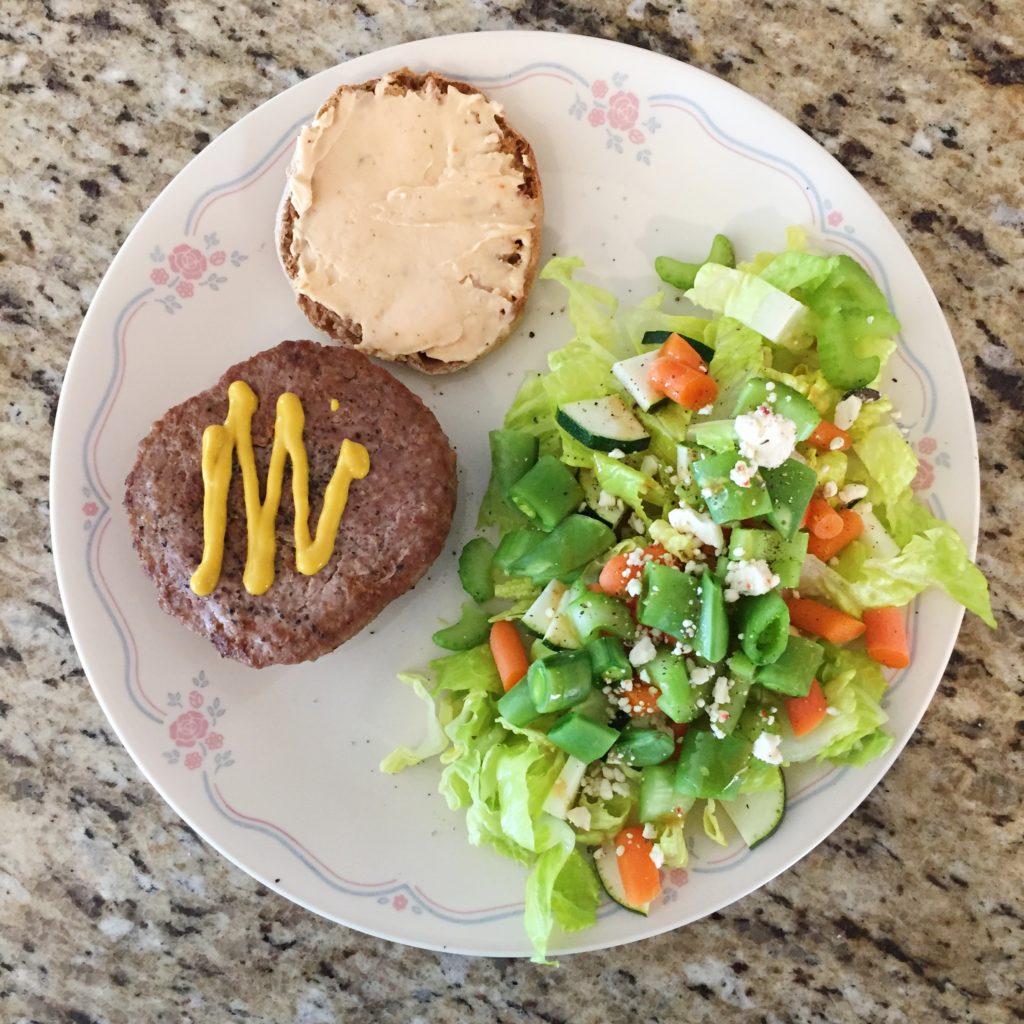 Dinner was a turkey burger that I had cooked up during meal prep. I ate the burger on a whole wheat English muffin and spread a wedge of the Laughing Cow Creamy Mozzarella Sun-Dried Tomato & Basil on one side and added yellow mustard too.
I also threw together a chopped salad with some random veggies we had in the fridge from last week including romaine, celery, zucchini, carrots and snap peas. I drizzled a little TessaMae's Balsamic Vinaigrette dressing on top and some crumbled feta.
Dinner was SO easy to whip up because the burgers were already cooked. One reason I love meal prep!
8:45pm – Snack #3: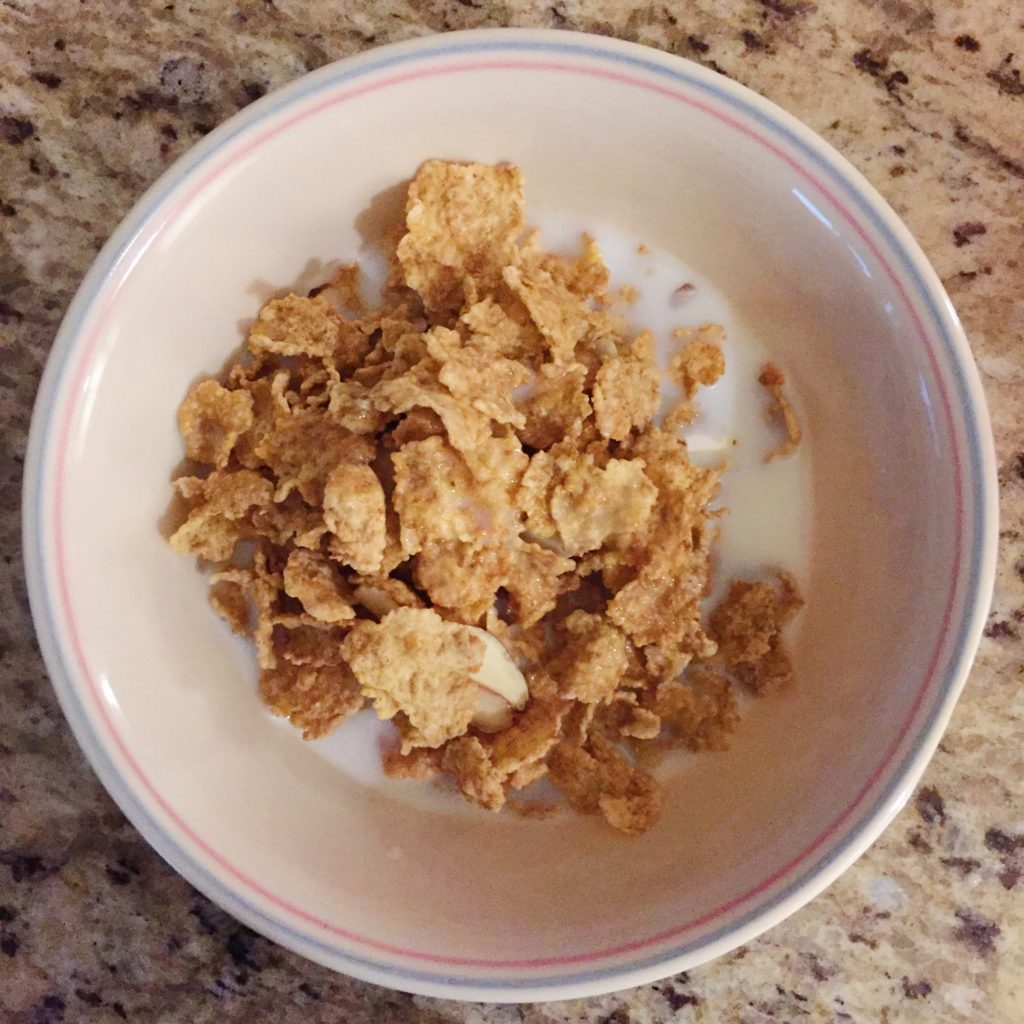 I'd say 4 out of 5 weeknights I'll enjoy some cereal before bed. If I don't eat something before bed I tend to wake up in the middle of the night starving… Baby E is HUNGRY!
This particular night I had a bowl of Vanilla Almond Special K. Not exactly "clean eating", but I love this cereal! It could be worse… I could be eating a DQ Blizzard right before bed every night (which is something I REALLY want to do!).
Well that was everything I ate in terms of Mel's Clean Eating Meals. I have been doing MUCH better eating wise this week because I took a little extra time to prepare foods this last weekend. Having some healthy foods prepared in the refrigerator helps me eat healthier dinners, rather than ordering take-out every night because I'm tired.
If you have any questions about these clean eating meals then please ask. Comment below or email me at eatliftplayrepeat@gmail.com. Don't forget to check out this week's Grocery Shopping & Meal Prep Ideas Week 62 post to see how I made some of these meals ahead of time.