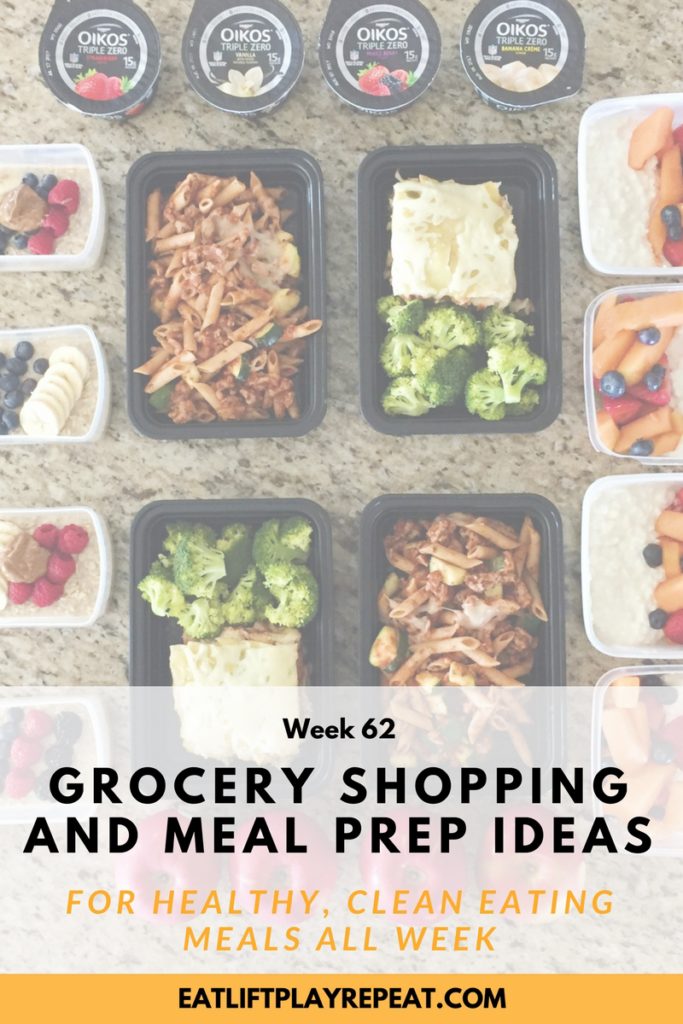 I was lucky when it came to meal prep ideas this week, because I actually had the energy to make several things!
Last week was pretty bare bones in terms of meal prep because I was so exhausted over the weekend (thank you Bobstock and 7-months-pregnant-energy-levels). We ended up eating out WAY too many times for dinner this last week because I didn't want to cook and nothing was prepared.
Instead of doing that this week, I decided to make two lunch-like meals and have some extra for dinners. I made a turkey pasta bake and a chicken version of my Healthy Enchilada Casserole. Both are perfect meal prep ideas because while they bake in the oven you can get other snacks prepared!
If you have any questions about these meal prep ideas then please email me at eatliftplayrepeat@gmail.com or comment below. I'd love to share more information about my meal prep sessions each week if you are interested.
Groceries: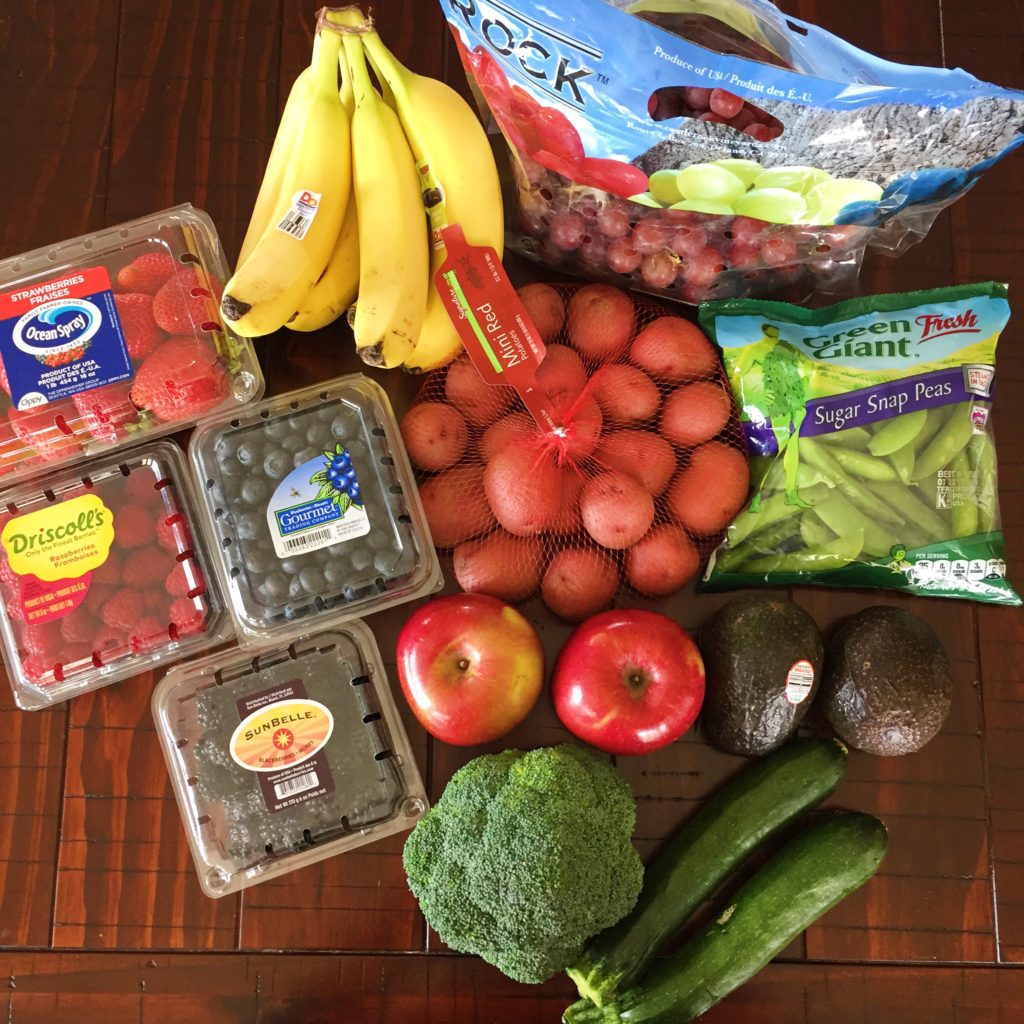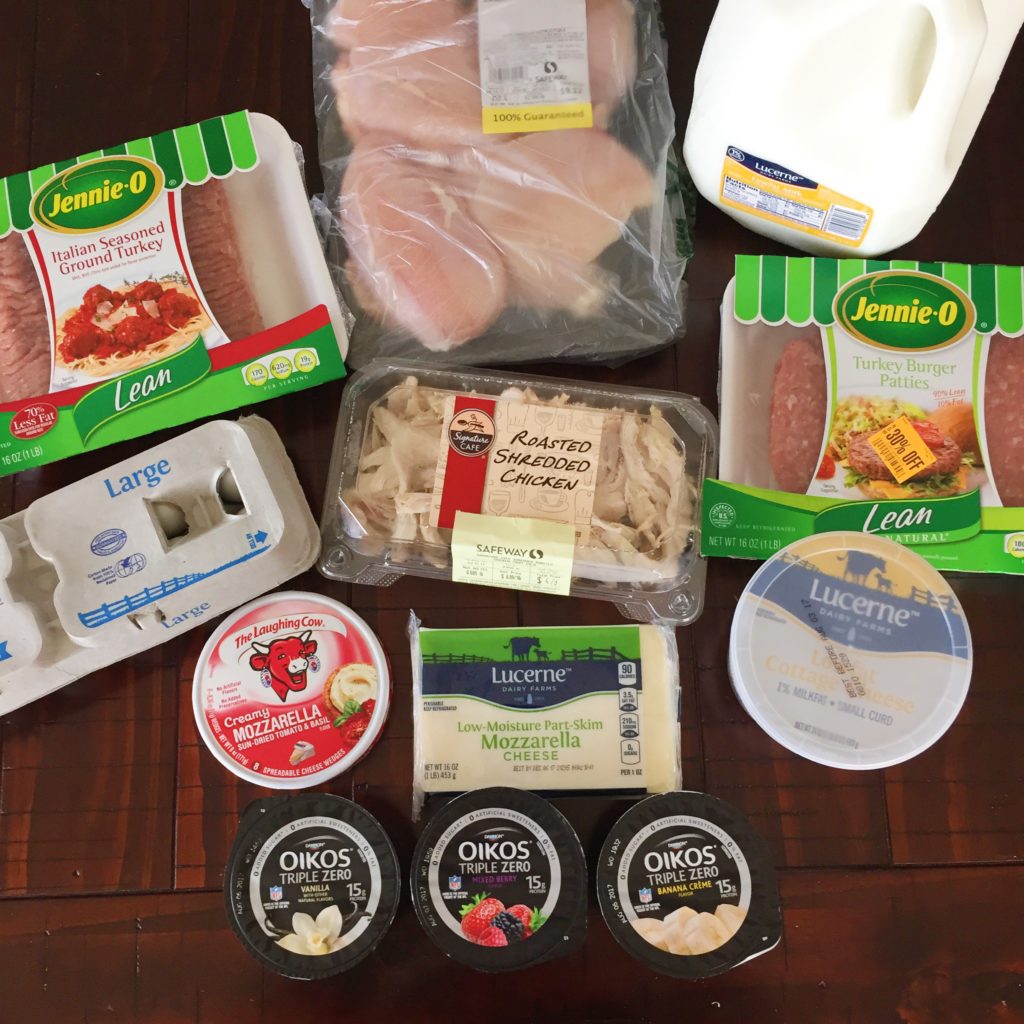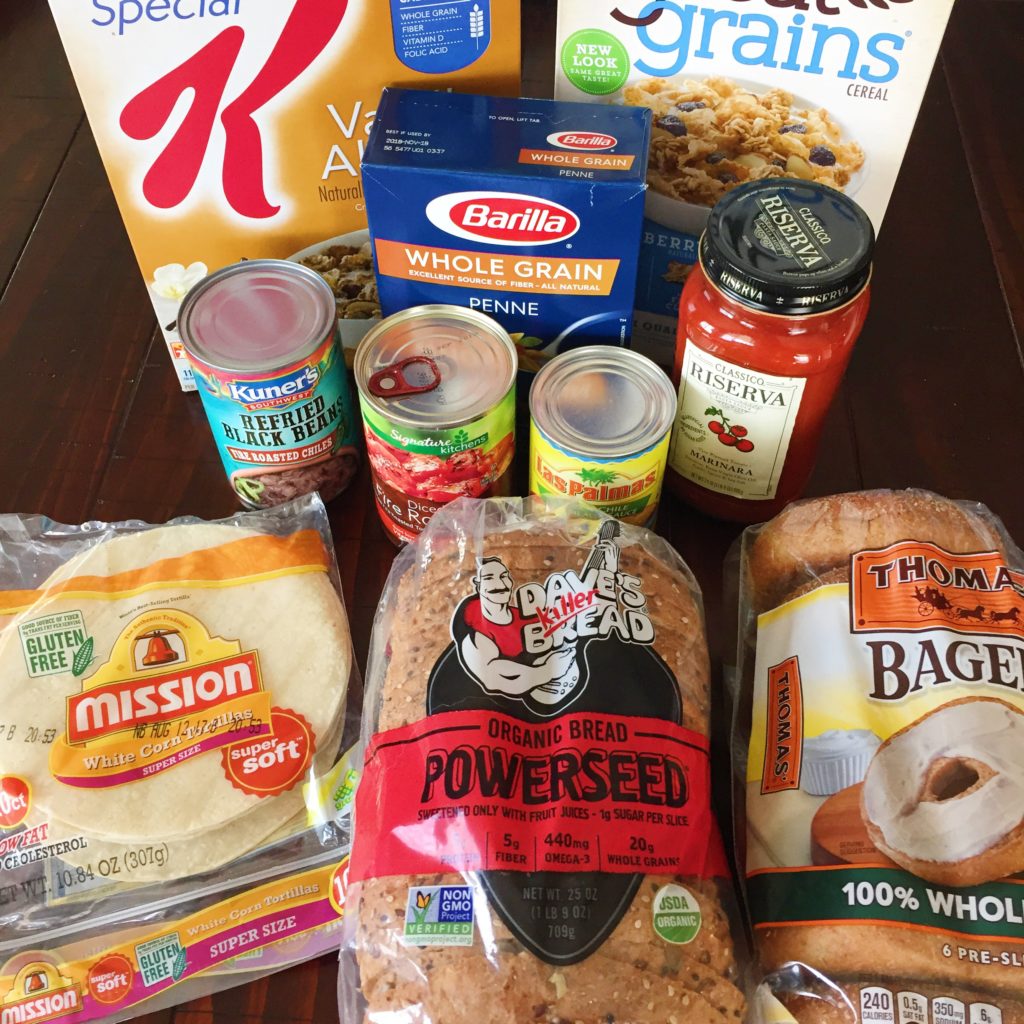 bananas, red grapes, strawberries, raspberries, blueberries, blackberries, apples and avocados
red potatoes, broccoli, zucchini and snap peas
boneless skinless chicken breasts, Jennie-O Italian Seasoned Ground Turkey, Jennie-O Lean Turkey Burgers and shredded rotisserie chicken
eggs, 1% cottage cheese, 1% milk and a variety of Oikos Triple Zero yogurt cups
low moisture part-skim mozzarella cheese and Laughing Cow Creamy Mozzarella Sun-Dried Tomato & Basil wedges
Dave's Killer Bread (Powerseed), whole wheat bagels, whole wheat penne and white corn tortillas
Special K Vanilla Almond cereal and Great Grains Blueberry Almond cereal
marinara, refried black beans, fire-roasted tomatoes and green enchilada sauce
Meal Prep Ideas: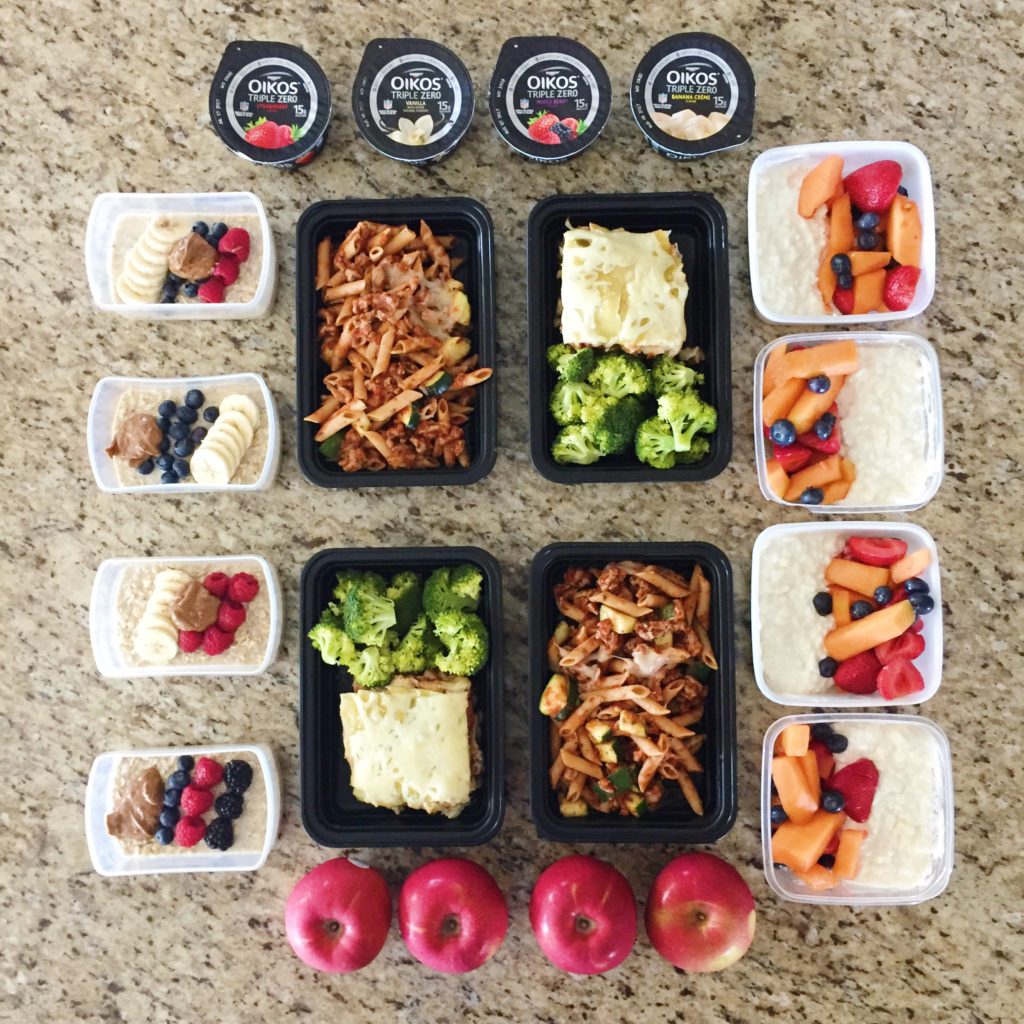 Last week I was tired once I got home from work and didn't want to cook dinner, so this week I prepared a few different meals. I'll rotate what I have for lunch and will have extra meals available for a quick dinner. I made 8 meals total, plus four turkey burgers.
The turkey burgers were cooked over medium heat. I sprinkled them with salt and pepper (both sides) before cooking.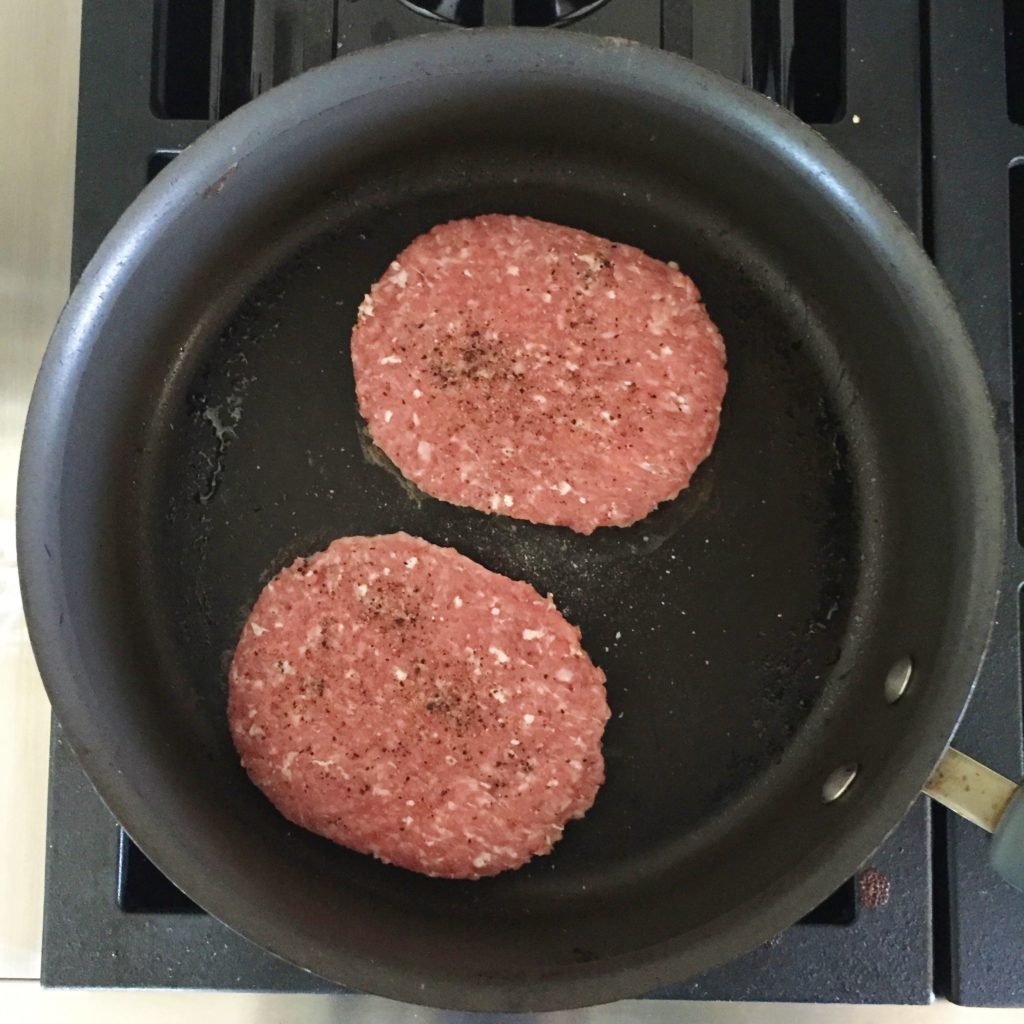 I started by making a chicken version of my Healthy Enchilada Casserole. It is one of my most popular recipes on the blog and it is delicious! Rather than using ground beef however, I substituted chopped chicken. Other than that I followed the recipe fairly closely.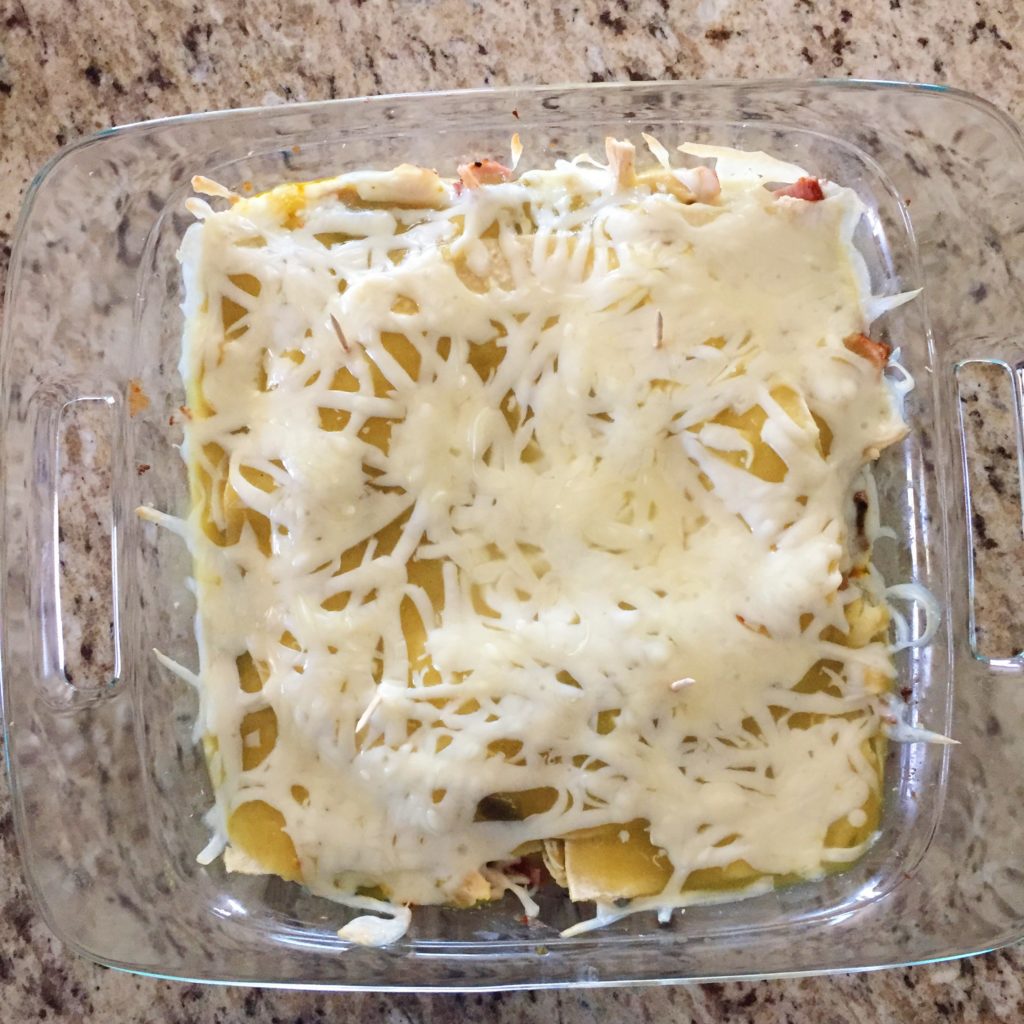 While the enchilada casserole was baking I also steamed some broccoli.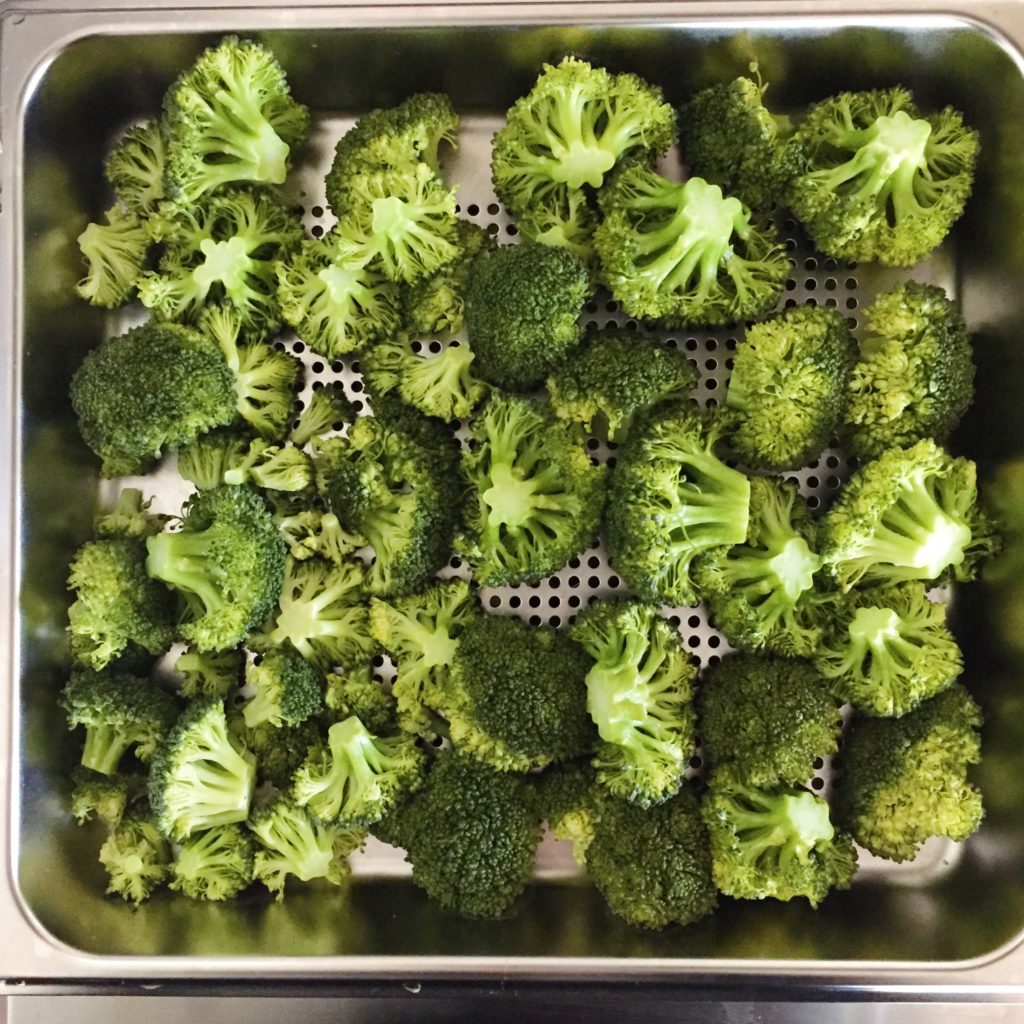 The other meal I wanted to make was a turkey pasta bake. First, I browned the Italian Seasoned Ground Turkey.
Then I boiled water and cooked whole wheat penne al dente.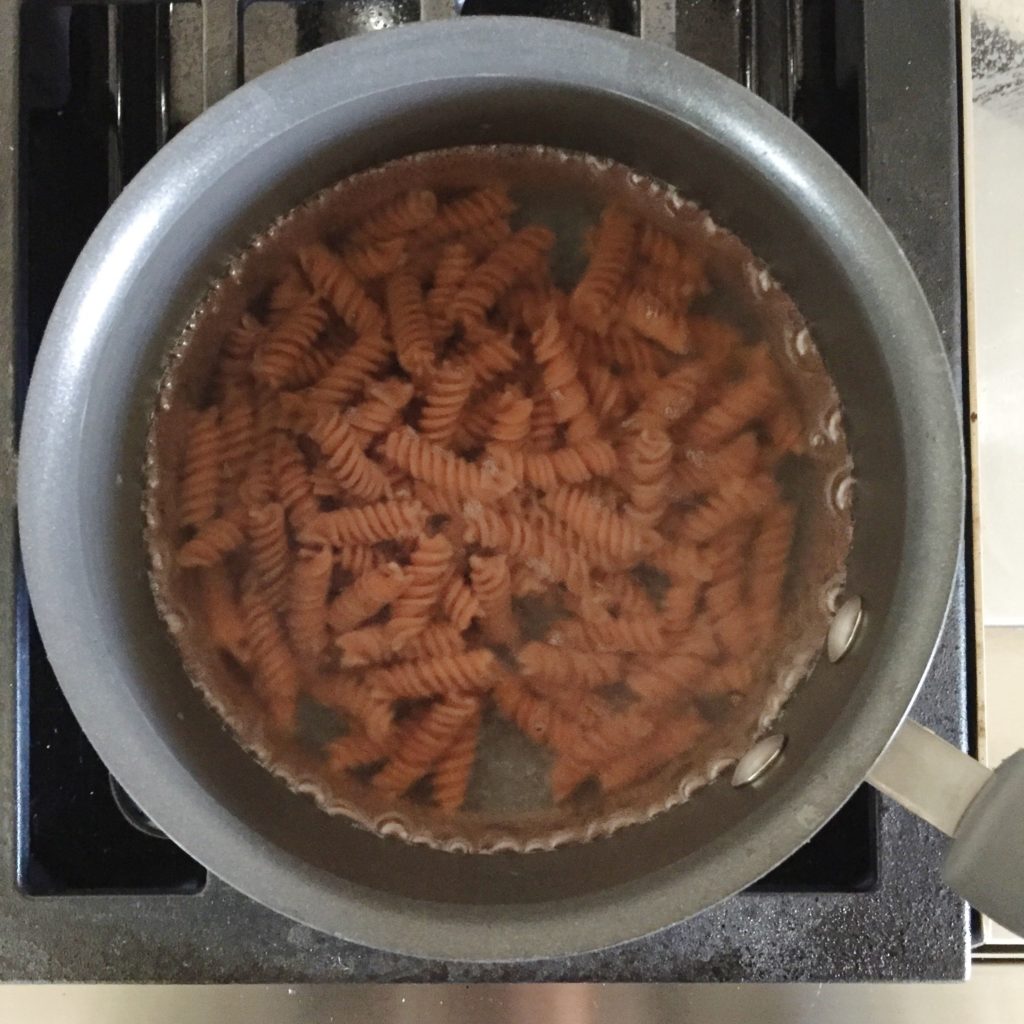 I also chopped zucchini into small chunks. Then I combined the zucchini, ground turkey, penne and 1/4cup shredded mozzarella cheese together in a large bowl.
The turkey was already seasoned, but the rest of the ingredients were not. I ended up adding 1tsp salt and 1Tbsp Italian seasoning to the mix.
Next, I gave that a quick stir and transferred it to large glass baking dish.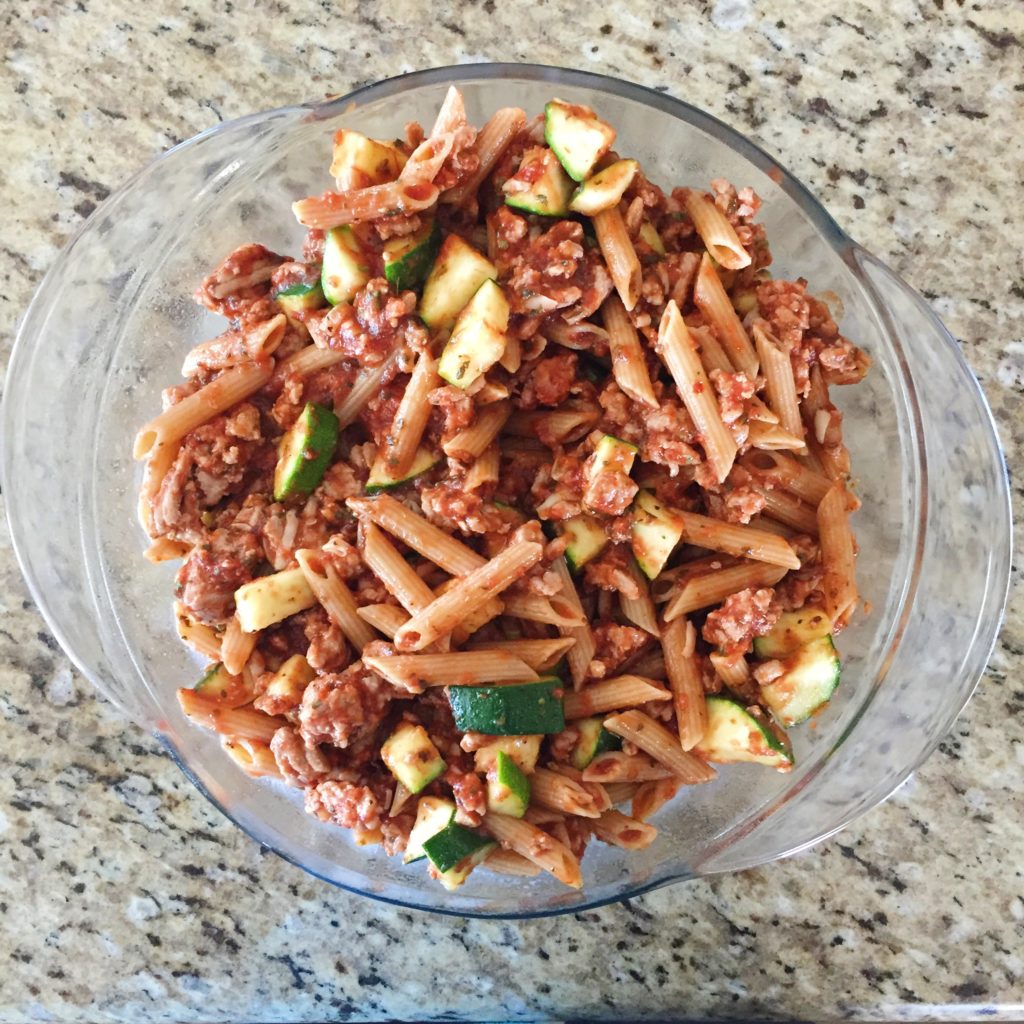 I sprinkled 3/4cup shredded mozzarella cheese on top and covered the dish with aluminum foil. Then I baked it for 20 minutes at 350°.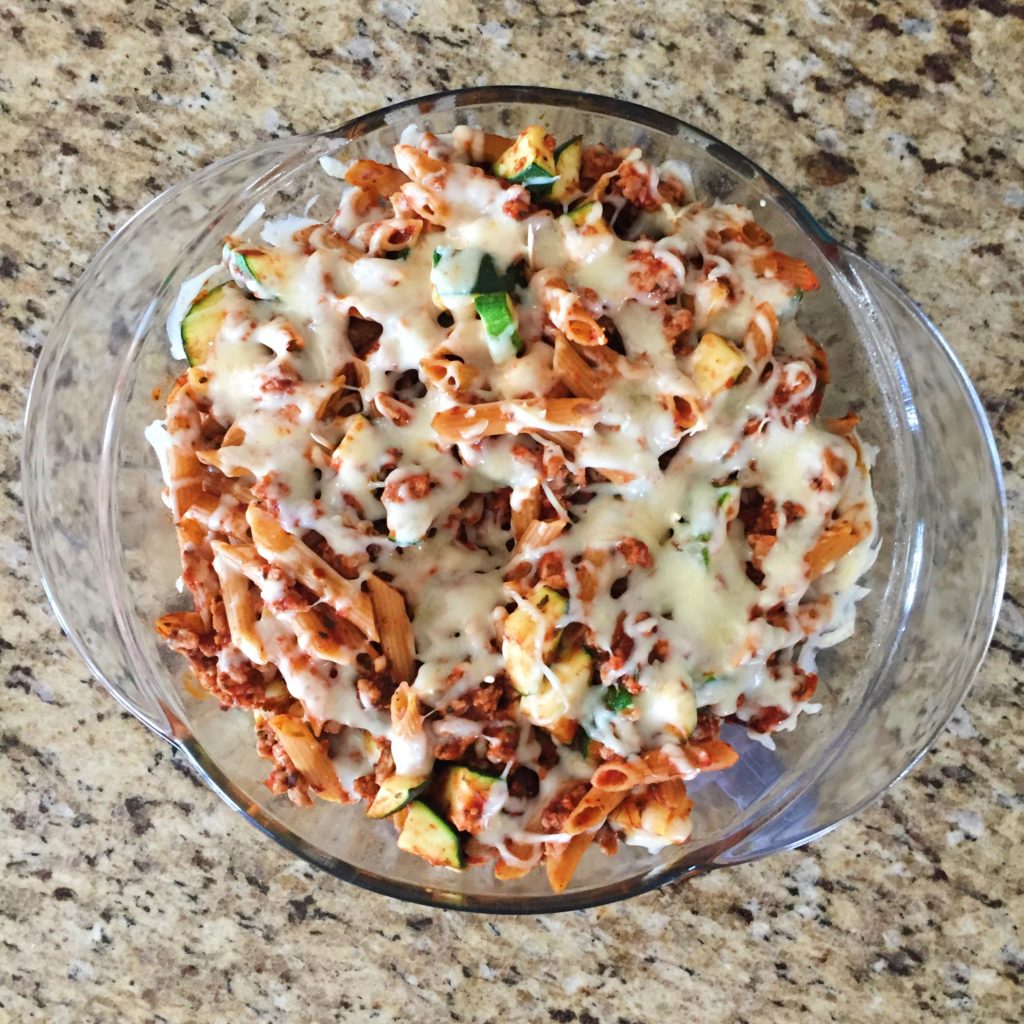 While the pasta was in the oven I mixed up my afternoon snack. I mixed 3/4 cup 1% cottage cheese with 1/4 scoop vanilla protein, then added some fruit salad on the side. Donny had made a fruit salad over the weekend which included cantaloupe, strawberries and blueberries so I took some of that.
The only other thing I prepared this week for meal prep ideas was overnight oats. I combined 1/3 cup rolled oats, 1/2 Tbsp chia seed, 1/3 cup unsweetened almond milk, 1/3 scoop vanilla protein and 1 oz Oikos Triple Zero vanilla Greek yogurt (I divided one container among the five overnight oat servings).
So simple and so delicious! I topped the oats with a combination of raspberries, blackberries, blueberries, sliced banana and almond butter.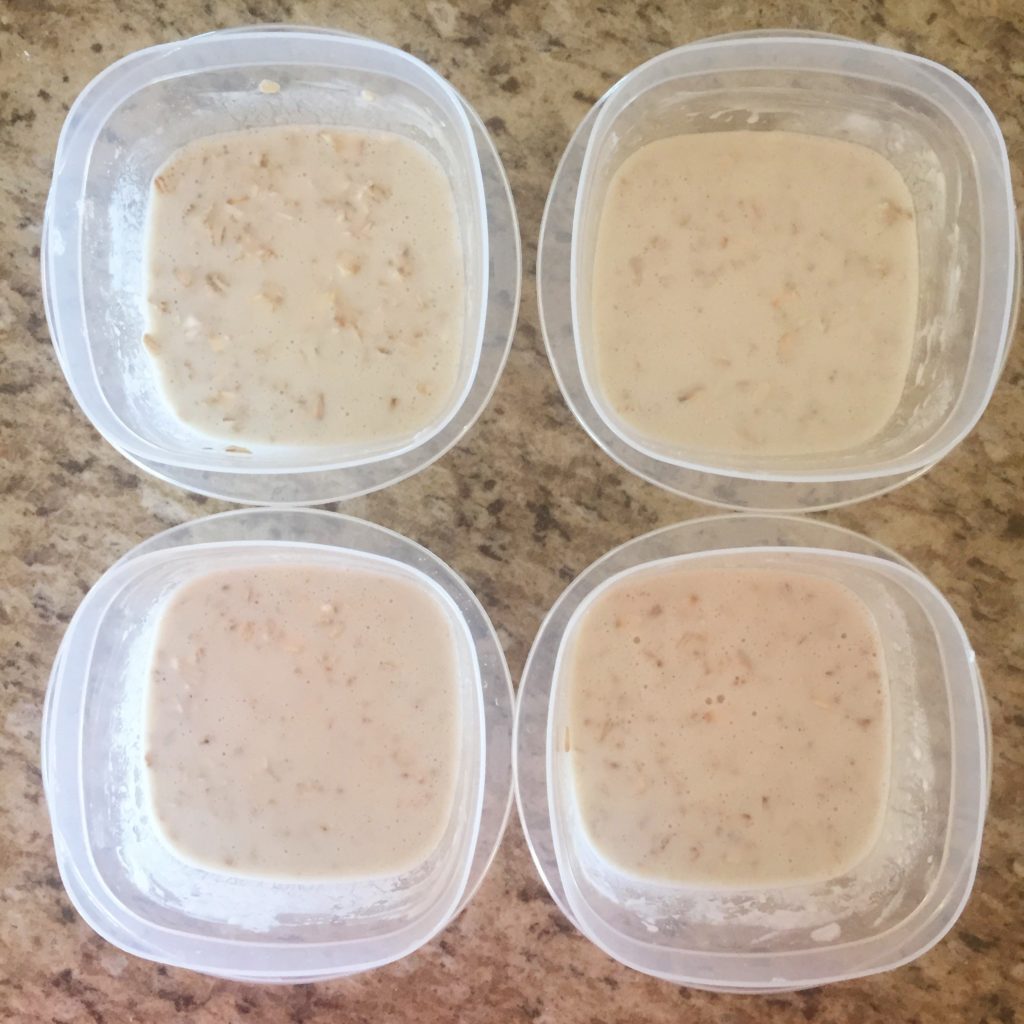 Other than that, I packed some Oikos Triple Zero Greek yogurt cups for in between meals and also some apples. I also have red grapes to eat for breakfast or to take as a snack throughout the day.
That does wrap up this week's meal prep ideas so if you have any questions then please ask! Email me at eatliftplayrepeat@gmail.com or comment below.