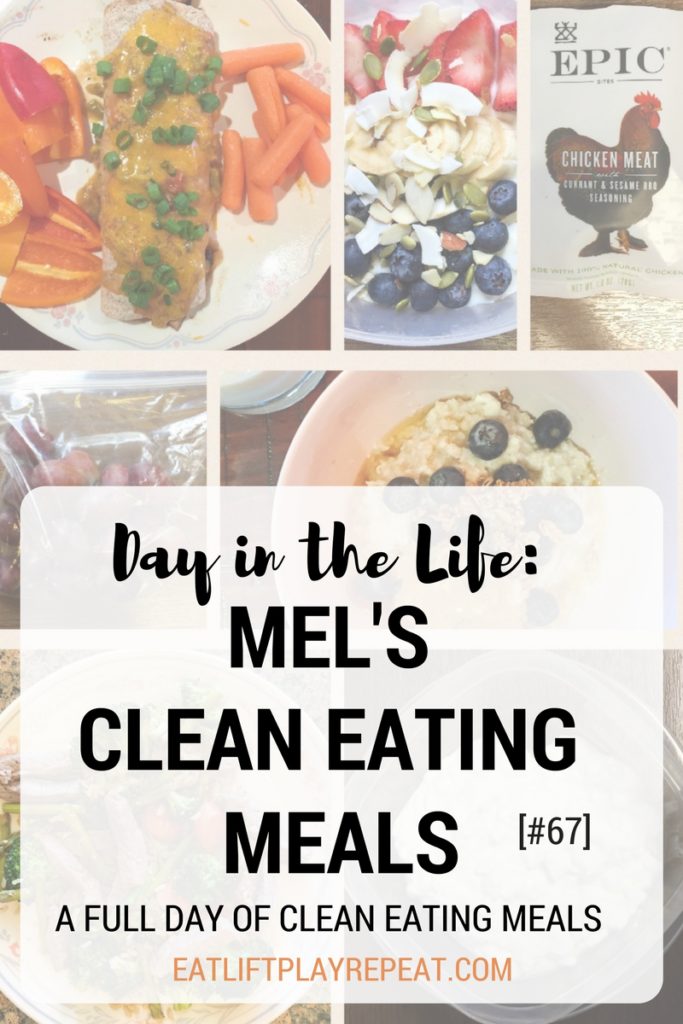 Time to take a look at what this week's clean eating meals look like! I've been trying to eat 80% clean with a few more sweets every now and then. Some days I have no sweets (more like my diet pre-pregnancy), but other days I have them a couple times. Yes, sugar multiple times a day.
I definitely have a sweet tooth, but I kept it more at bay before. Now that I'm pregnant I'm allowing myself dessert a little more often. Good or bad, it is working for me!
Take a look at what I ate throughout the day including a delicious (and easy) stir fry that I made during meal prep. I also had a simple and yummy chicken burrito for dinner. It took 5 minutes to make and was SO good. Definitely worth keeping it on hand in your healthy meal ideas book. You all have one of those, right?! Mine is in my head but I have one!
So here are the healthy, clean eating meals that I ate from start to finish. If you have any questions then please email me eatliftplayrepeat@gmail.com or comment below. Don't forget to check out Grocery Shopping & Meal Prep Ideas Week 52 from earlier this week to see HOW I made some of these foods, including the beef stir fry!
4:30am – Pre-Workout: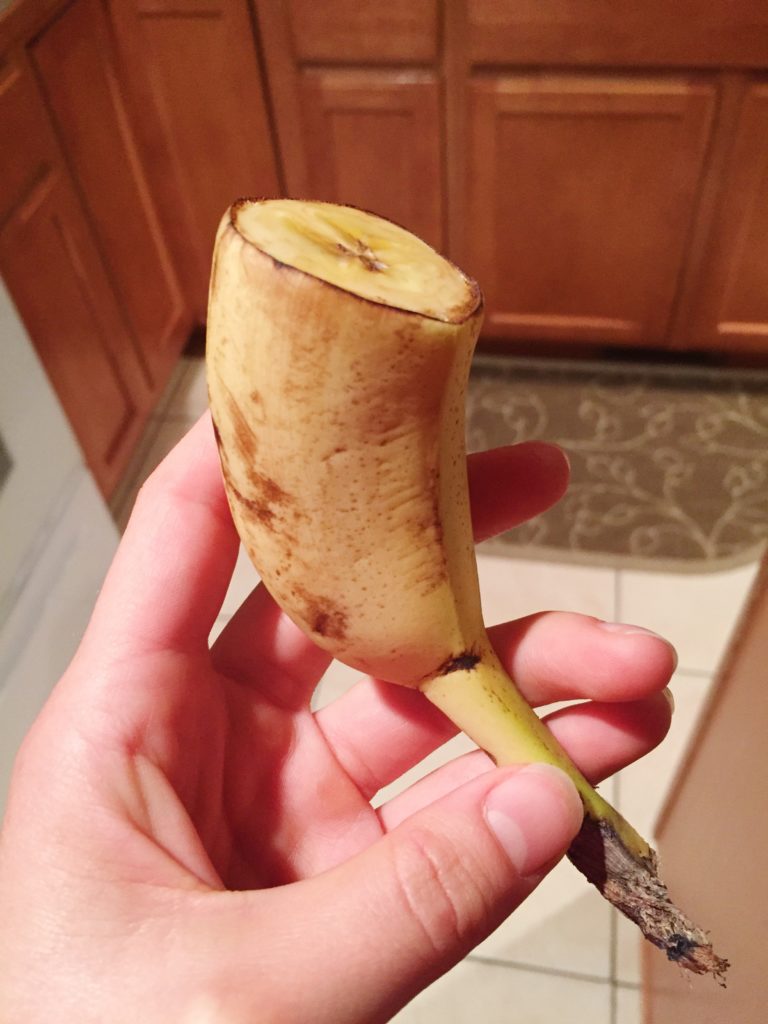 I started my day with (almost) a liter of water and half a banana. I'm still working on drinking a full liter, but it doesn't happen every morning.
6:30am – Meal #1: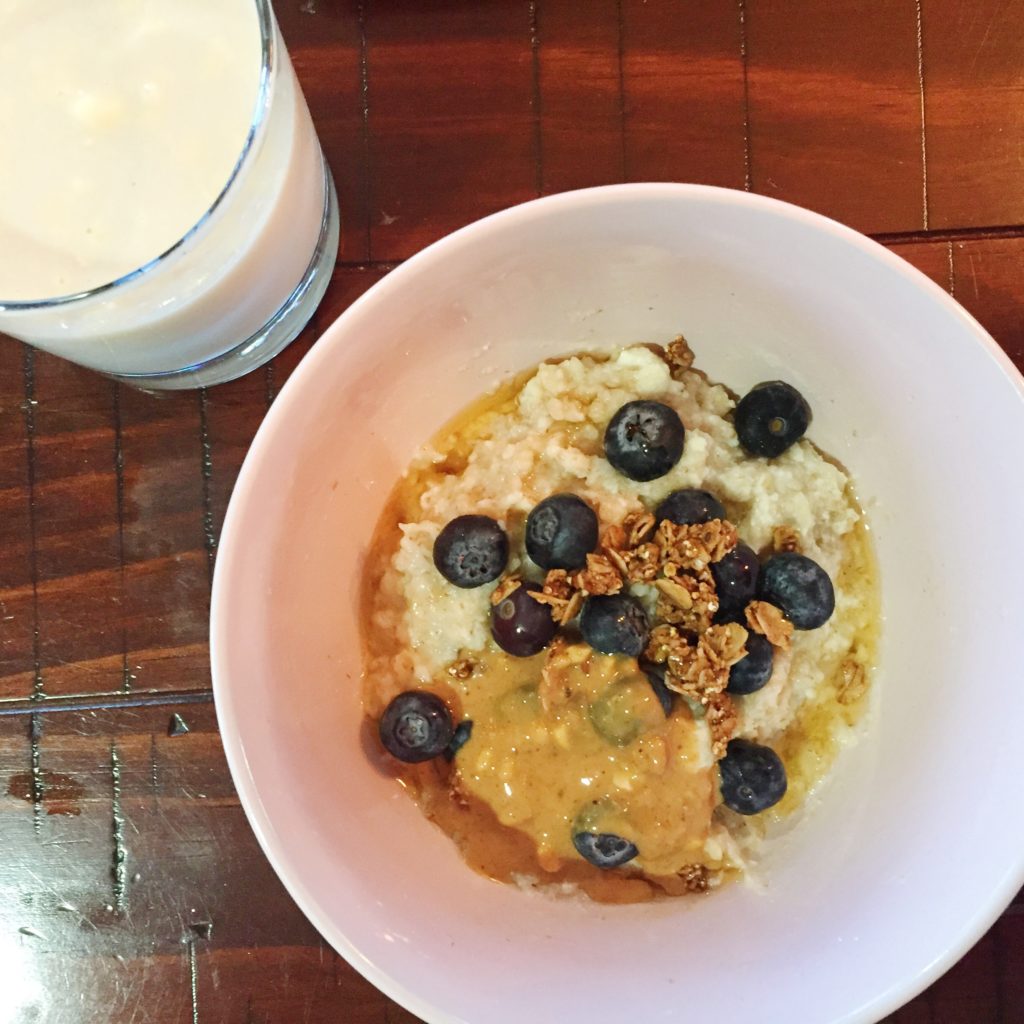 Breakfast was a bowl of hot oats. I cooked 1/3c quick oats with water in the microwave then mixed in 1/2 scoop vanilla protein powder. On top I sprinkled some blueberries and Purely Elizabeth Blueberry Hemp Granola. Last I added a (very runny) scoop of peanut butter and about 1/2tsp maple syrup. On the side I had 3/4 scoop vanilla protein powder mixed with unsweetened almond milk.
9:30am – Meal #2: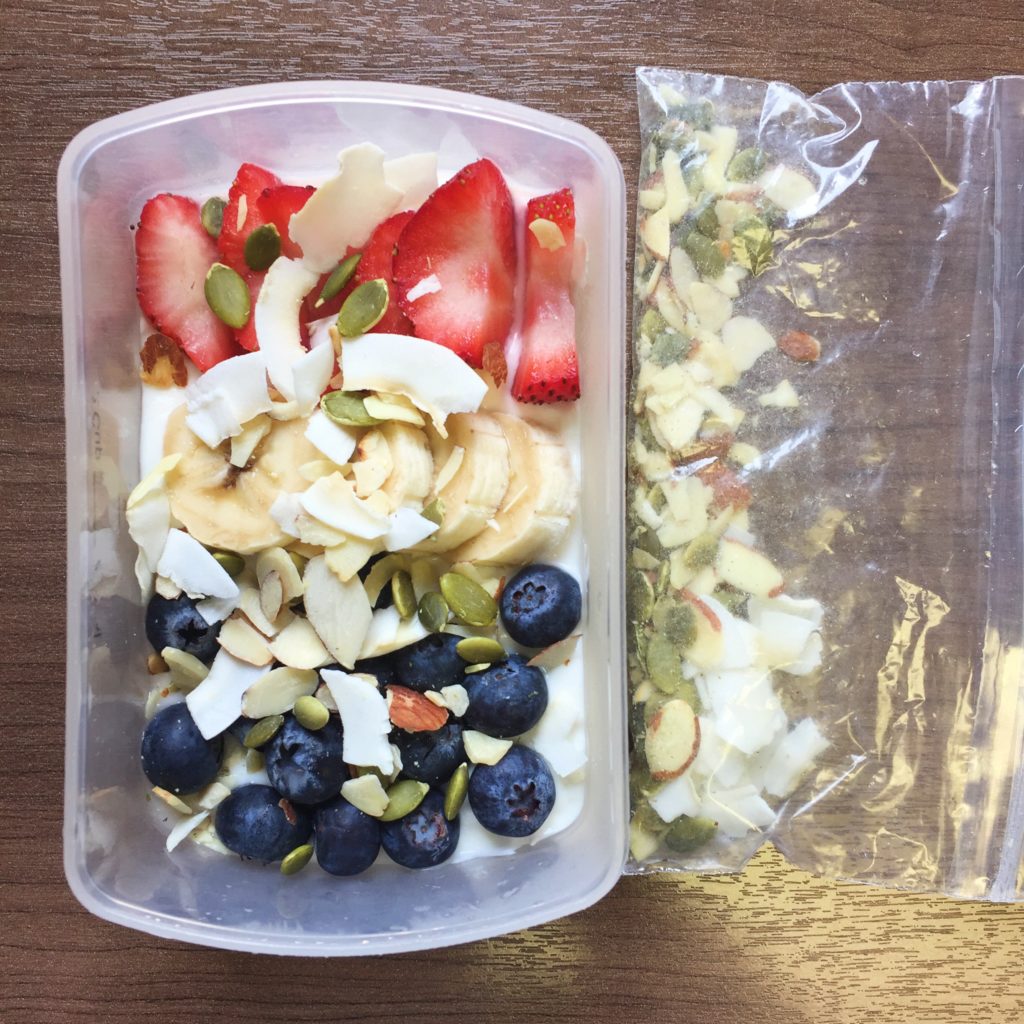 My mid-morning snack was Greek yogurt mixed with vanilla protein, then topped with blueberries, strawberries and banana. I sprinkled coconut, pepitas and sliced almonds on top before eating.
11:00am – Snack #1: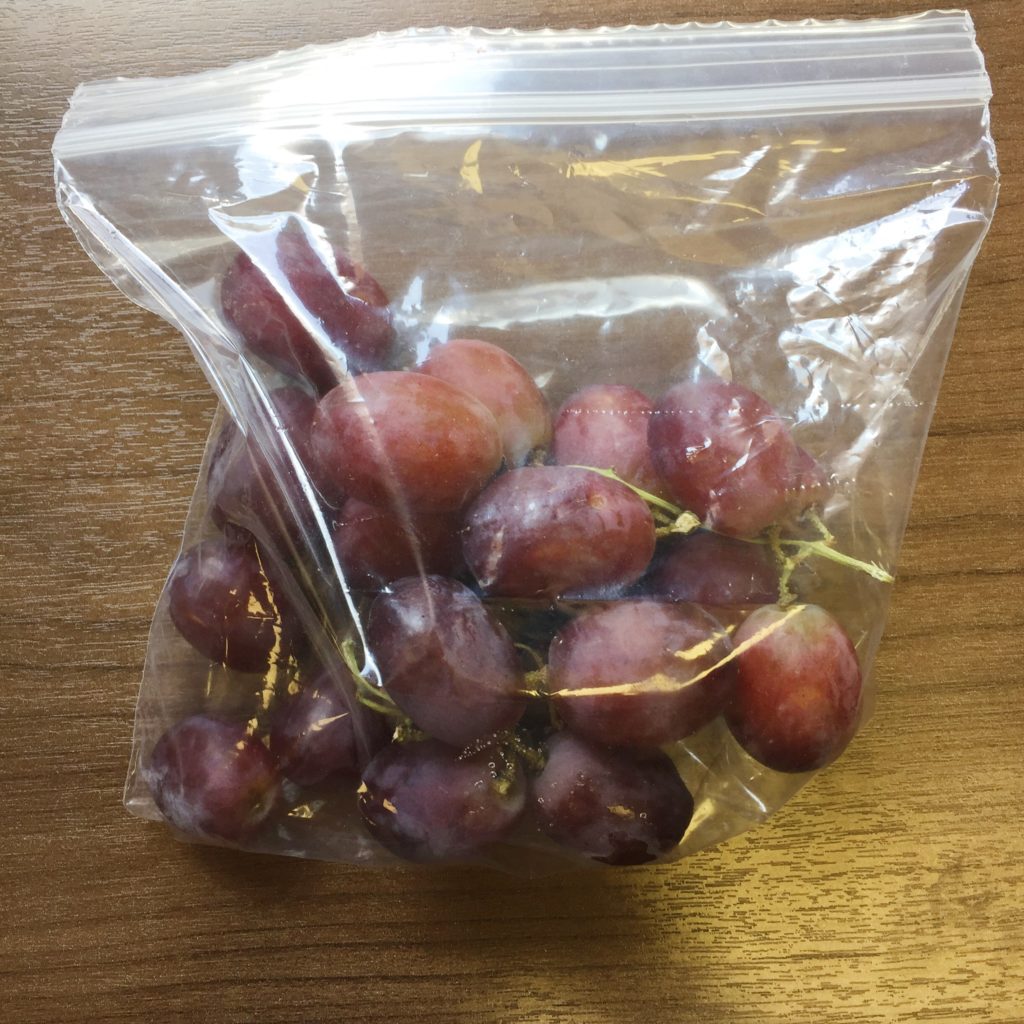 A little before lunch time I had some red grapes. These grapes are HUGE! They are really good, but gigantic.
12:00pm – Meal #3: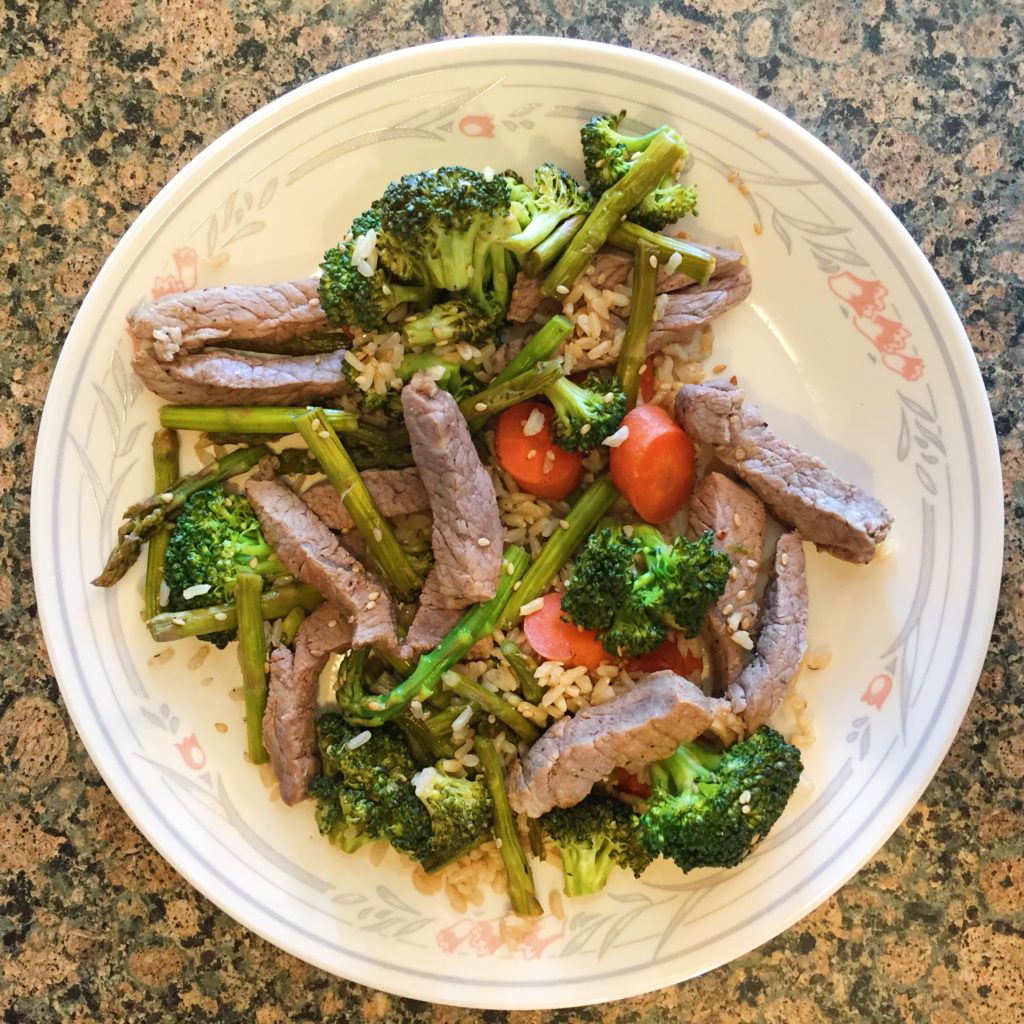 Lunch was beef stir fry that I made during meal prep. It was really good! It includes beef sirloin, broccoli, asparagus, carrots and brown rice mixed with a simple homemade Asian sauce.
1:45pm – Snack #2: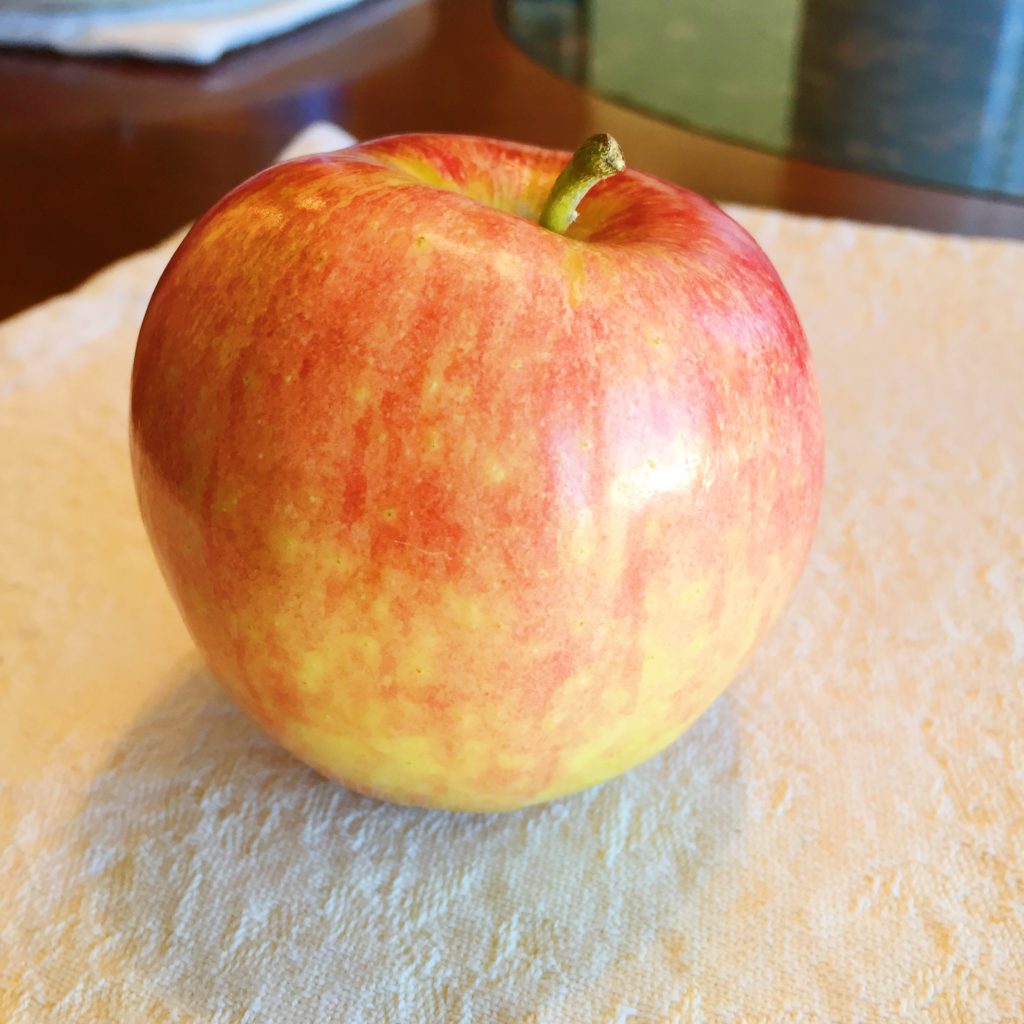 A little bit after I got back from lunch I had a medium gala apple. Fruit has been good for me in general since I've been pregnant, but apples are probably the best on my tummy.
4:30pm – Meal #4: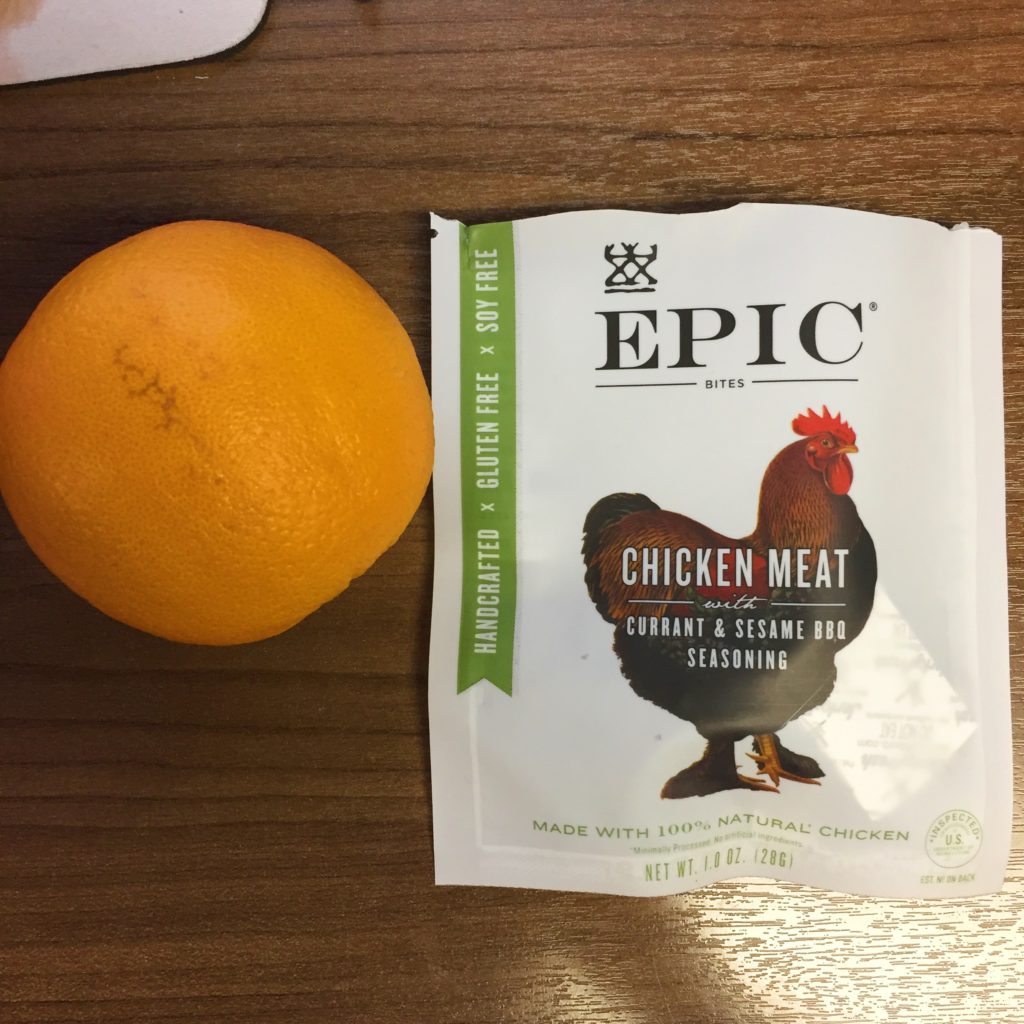 Mid-afternoon I had an orange and a 1oz package of Epic Chicken Bites. These bites are really good and the small package has 100 calories and 8g protein. They have a little more sugar than I'd like, but I love the individual portions.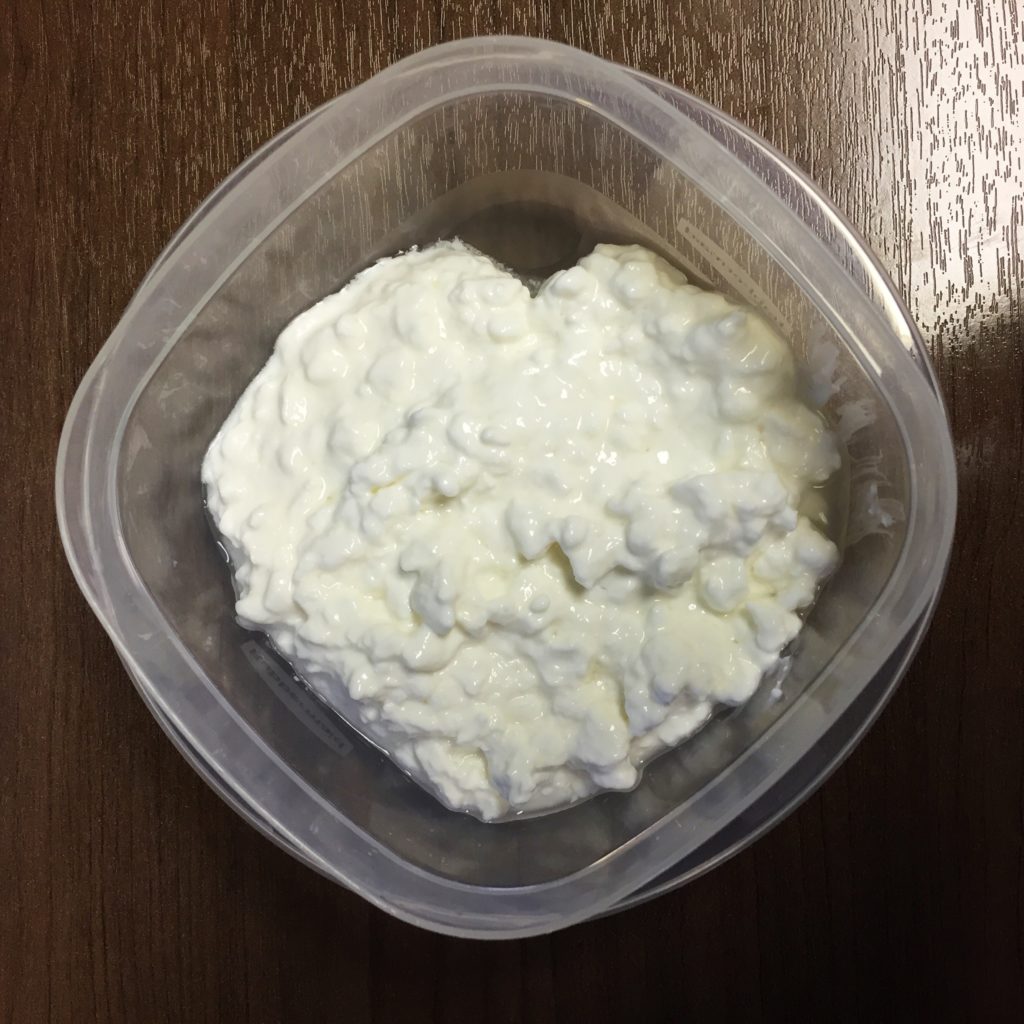 Just before leaving work I decided to finish my snack (I wanted my stomach to settle a little) and had 1/2c cottage cheese.
6:30pm – Meal #5: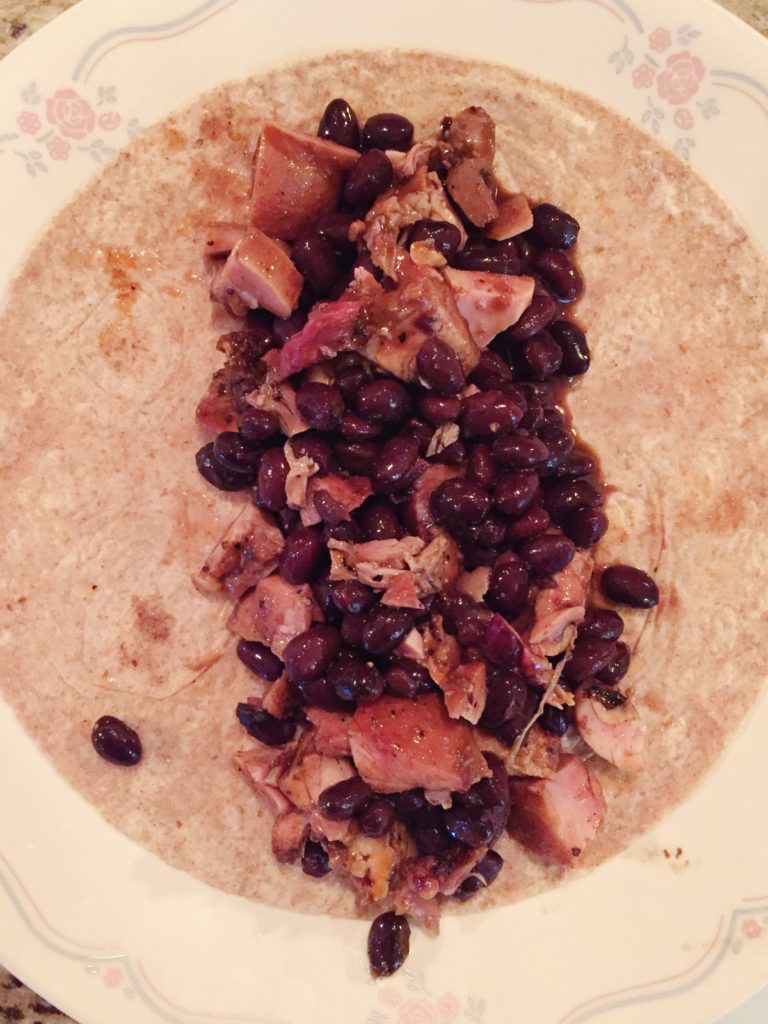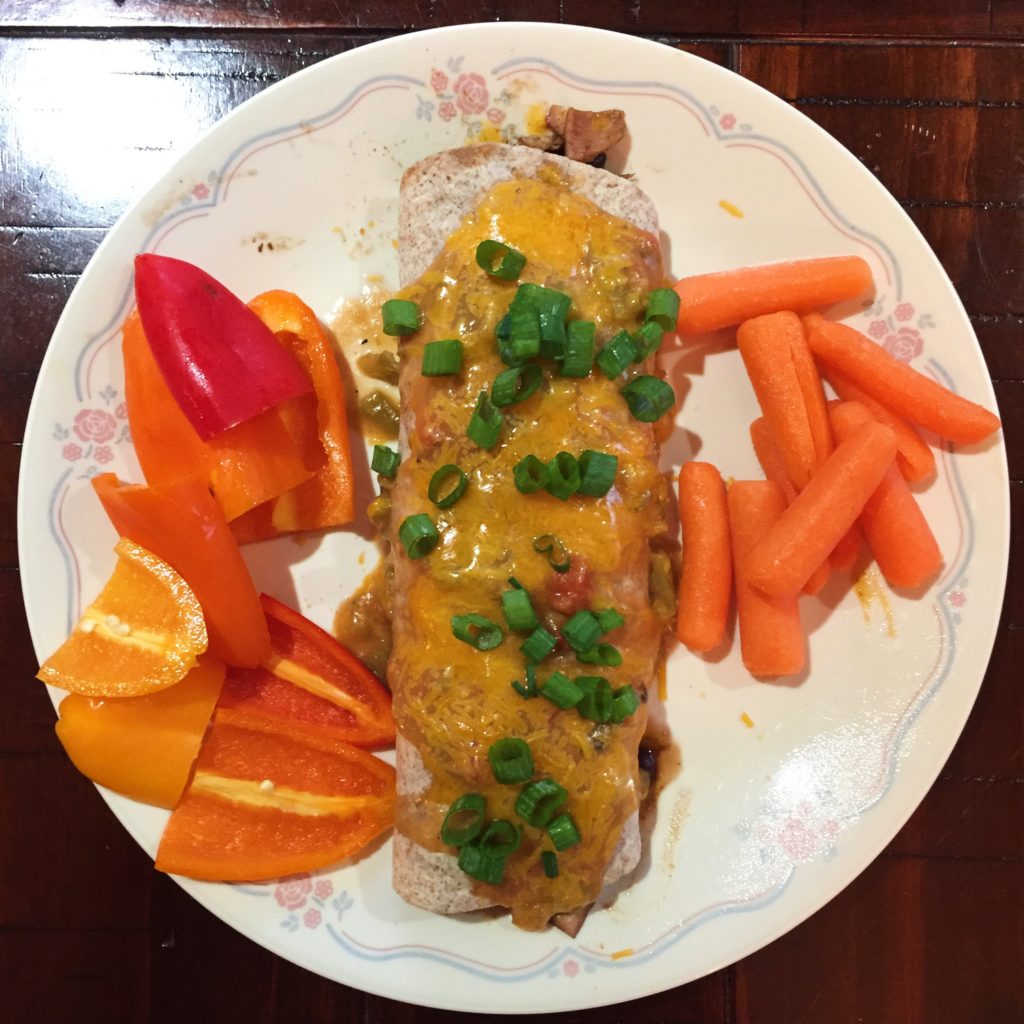 Donny & I whipped together some green chile chicken burritos for lunch on Sunday and there was a little leftover in fridge. I combined cooked chicken and black beans and heated them together in the microwave for about a minute. Then I dumped that onto a Xtreme Wellness High Fiber Tortilla. I rolled that up, topped it with 505 Green Chile and 1/2 Tbsp shredded cheddar cheese and microwaved that for about a minute. Last but not least I sprinkled some chopped green onion on top.
Easy peasy! It was really good and so simple. For some extra veggies I had some raw baby carrots and a few mini bell peppers.
7:45pm – Dessert: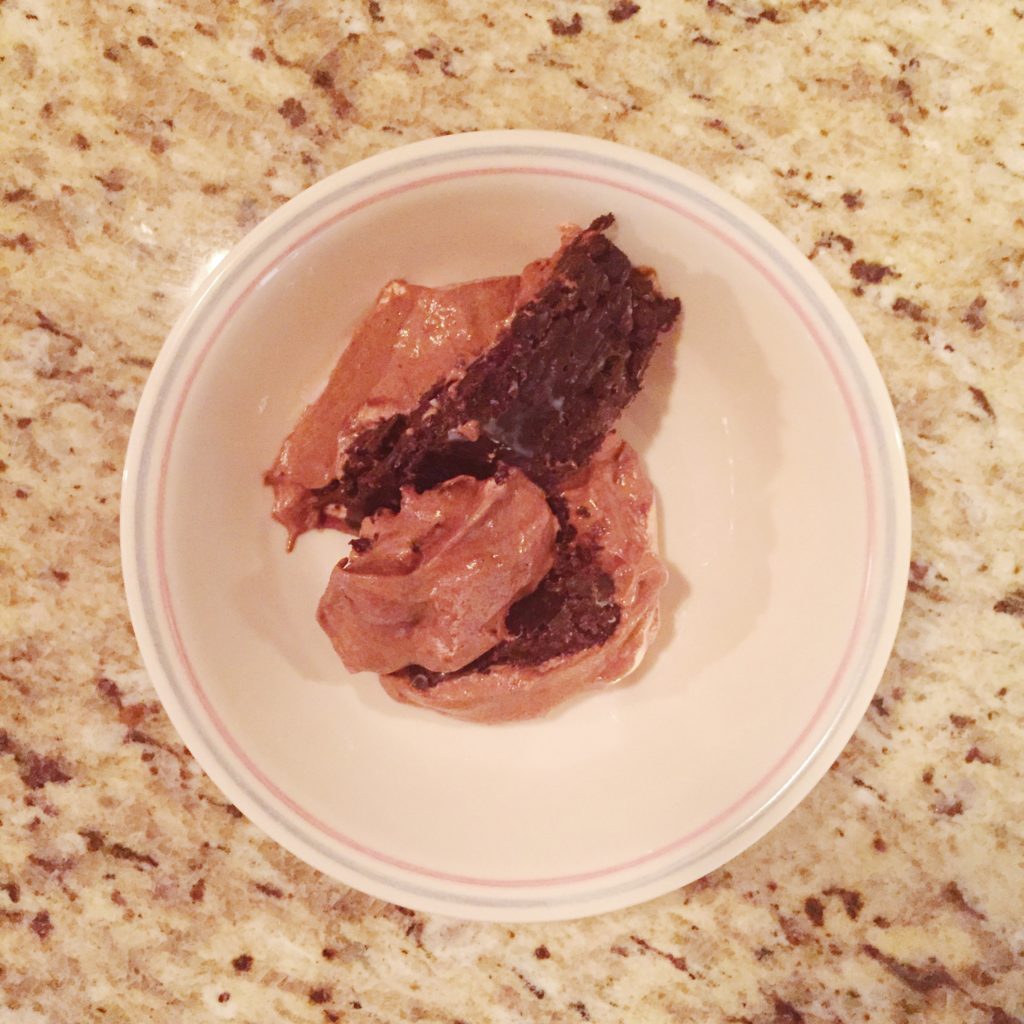 A few weeks ago Donny smoked a pig for our neighbors for their early Easter celebration. In return, they thanked us with a delicious chocolate dessert pie. I don't know exactly what it is, but it is delicious! There is an Oreo cookie-type crust (full of butter and deliciousness I'm sure) and the filling is very pudding-like.
I'm not going to lie, I could hardly stop eating it. I wanted another bowl of it for sure!
Well that was everything for Mel's Clean Eating Meals. If you have any questions about these clean eating meals then please email me at eatliftplayrepeat@gmail.com. Don't forget to check out this week's Grocery Shopping & Meal Prep Ideas Week 52 post to see how I made the stir fry and all my snacks.