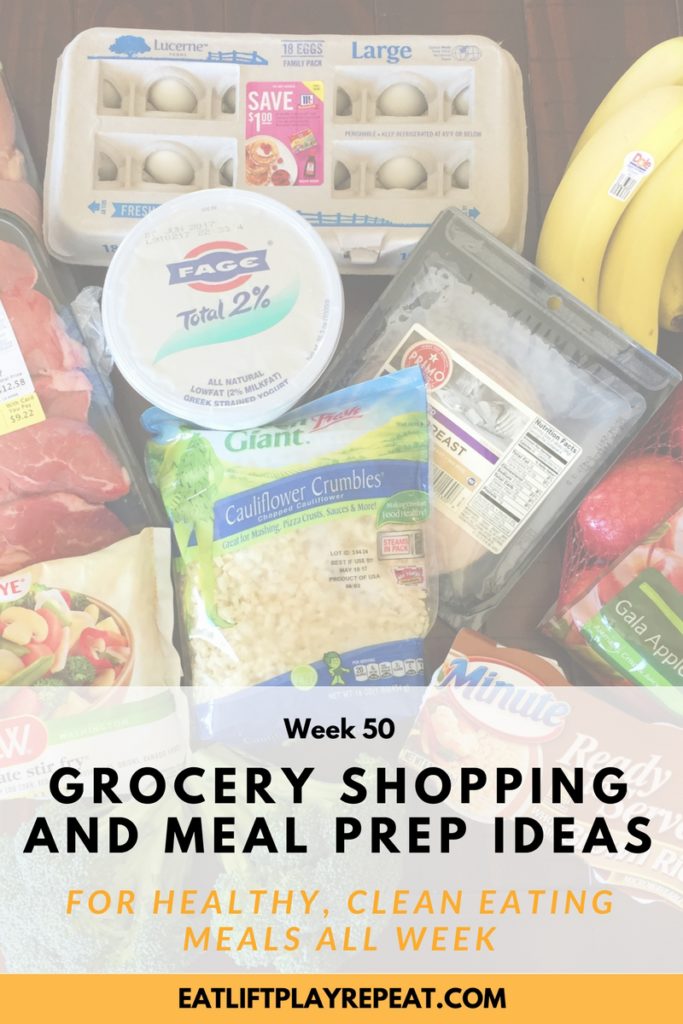 Stir-fry was on the menu in terms of meal prep ideas this week! Read below to see how I made this simple, yet healthy meal to last the week.
Meal prep saves me time throughout the week because my meals are already portioned out and stacked together in the refrigerator. I enjoy eating healthy, clean eating meals and making them all over the weekend ensures that I'll eat this way all week.
This week I did most of my shopping at Safeway. However, in the middle of the week last week Donny & I went to Sam's Club to buy food for a dinner later that week. Naturally while we were there I picked up a few things up for us including fruit and chicken jerky! We rarely make it out of there without buying fun stuff for ourselves!
If you have any questions about these meal prep ideas or what I purchased at the grocery store then please reach out! Email me questions at eatliftplayrepeat@gmail.com or comment below.
Groceries: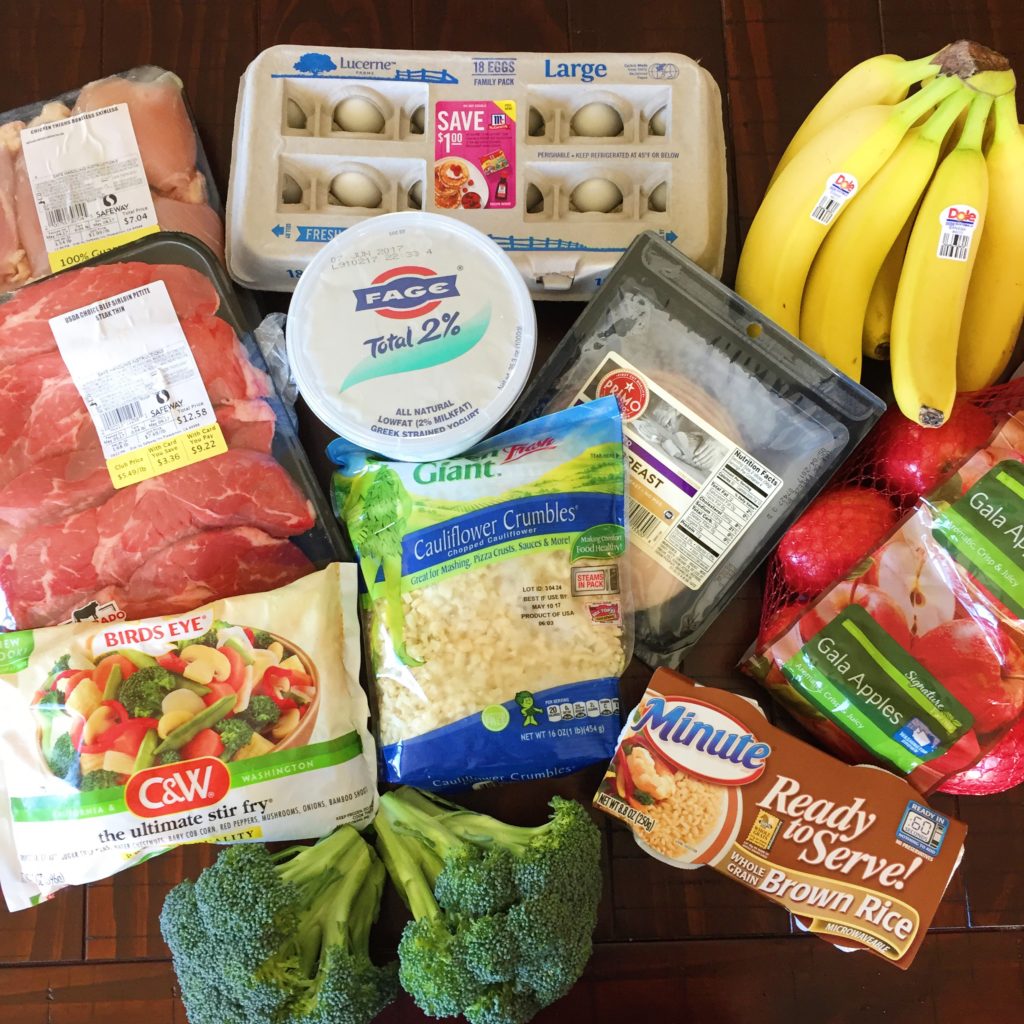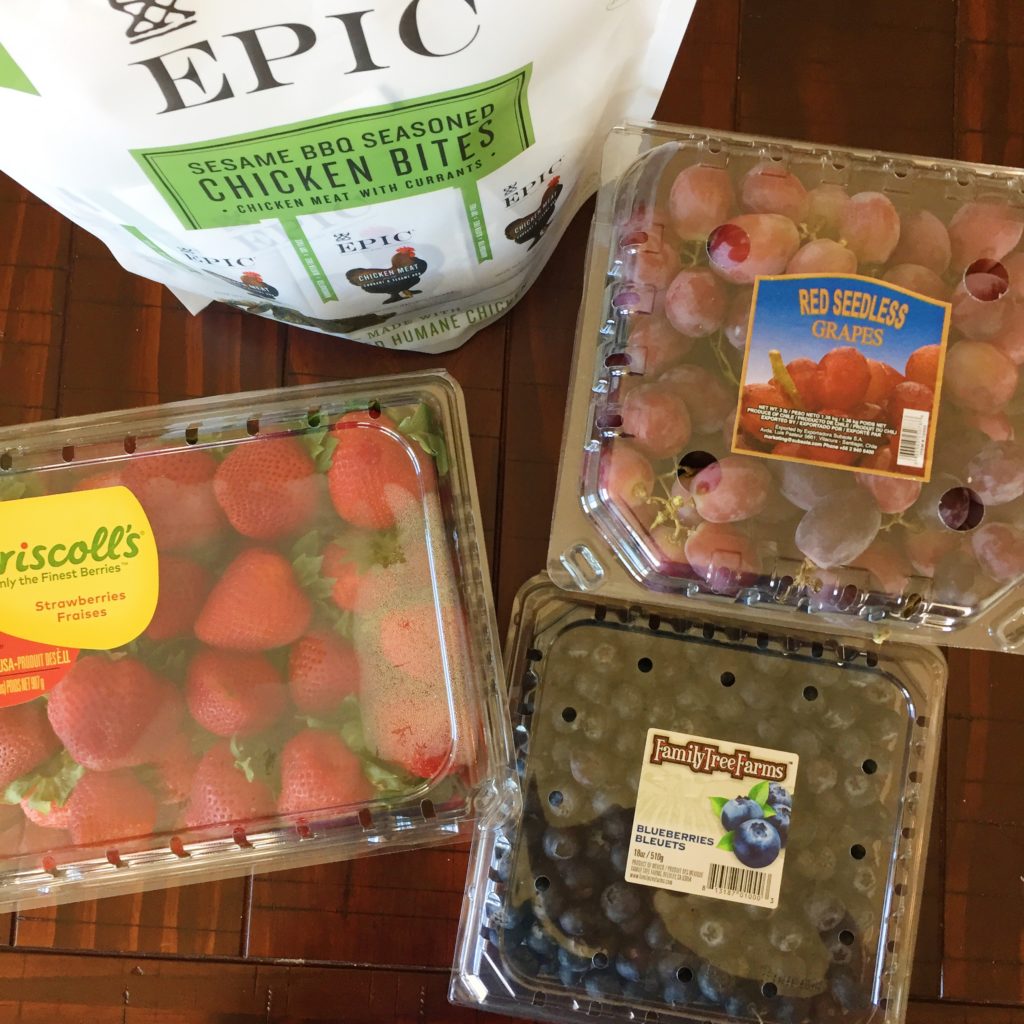 beef sirloin steaks, boneless skinless chicken thighs, oven roasted turkey slices and eggs
broccoli, cauliflower crumbles, frozen stir-fry veggie blend, gala apples and bananas
Ready to Serve brown rice cups and 2% Greek yogurt
From Sam's Club: strawberries, blueberries, grapes and Epic Chicken Bites (1 oz packages)
Meal Prep Ideas: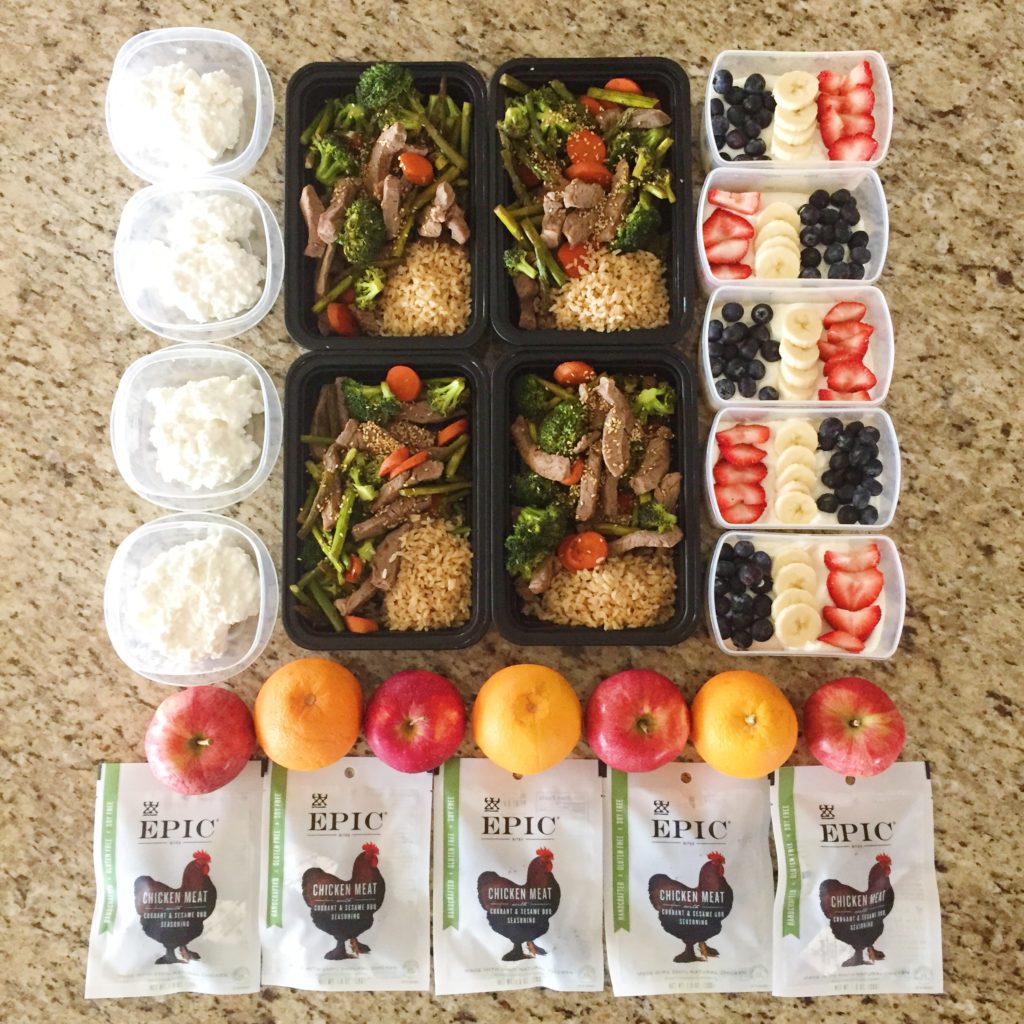 As I was thinking about what to make for this week's meal prep ideas, I just kept going back to stir-fry. I'm not sure why, but I kept wanting it for some reason.
At the grocery store I bought a couple bags of frozen stir-fry veggie blend, however I never ended up using it! I'll just keep it in the freezer until the next time I crave stir-fry!
Donny had some leftover asparagus from a dinner he did last week, so I cut that into roughly 1-inch pieces. I also cut the broccoli off the stems and sliced carrots.
I used this Pampered Chef Executive Nonstick All-Purpose Pan, which is an AWESOME pan by the way. You could use an electric wok or even just a large sauté pan for this as well.
First, I sliced all the vegetables, then sliced the sirloin. I used different knives and different cutting boards to avoid cross contamination. Always cut veggies before cutting raw meat, so that you don't get raw meat juices transferred to your veggies. My veggies were getting cooked, but better safe than sorry.
After slicing the beef I put it in the pan and cooked it over medium-high heat. Once it was cooked all the way through I scooped the beef out and put it in a large bowl to add back later.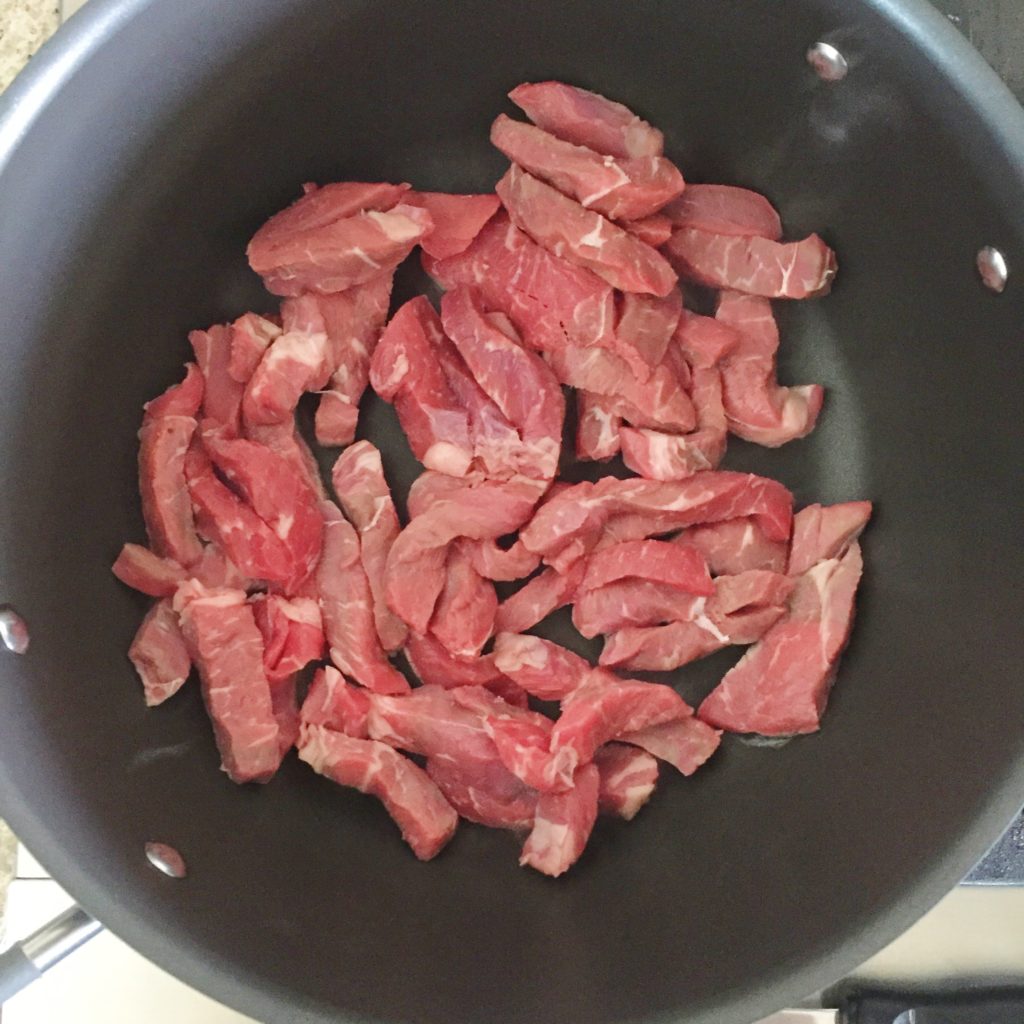 I left the juices from the meat in the pan, then added the carrots first.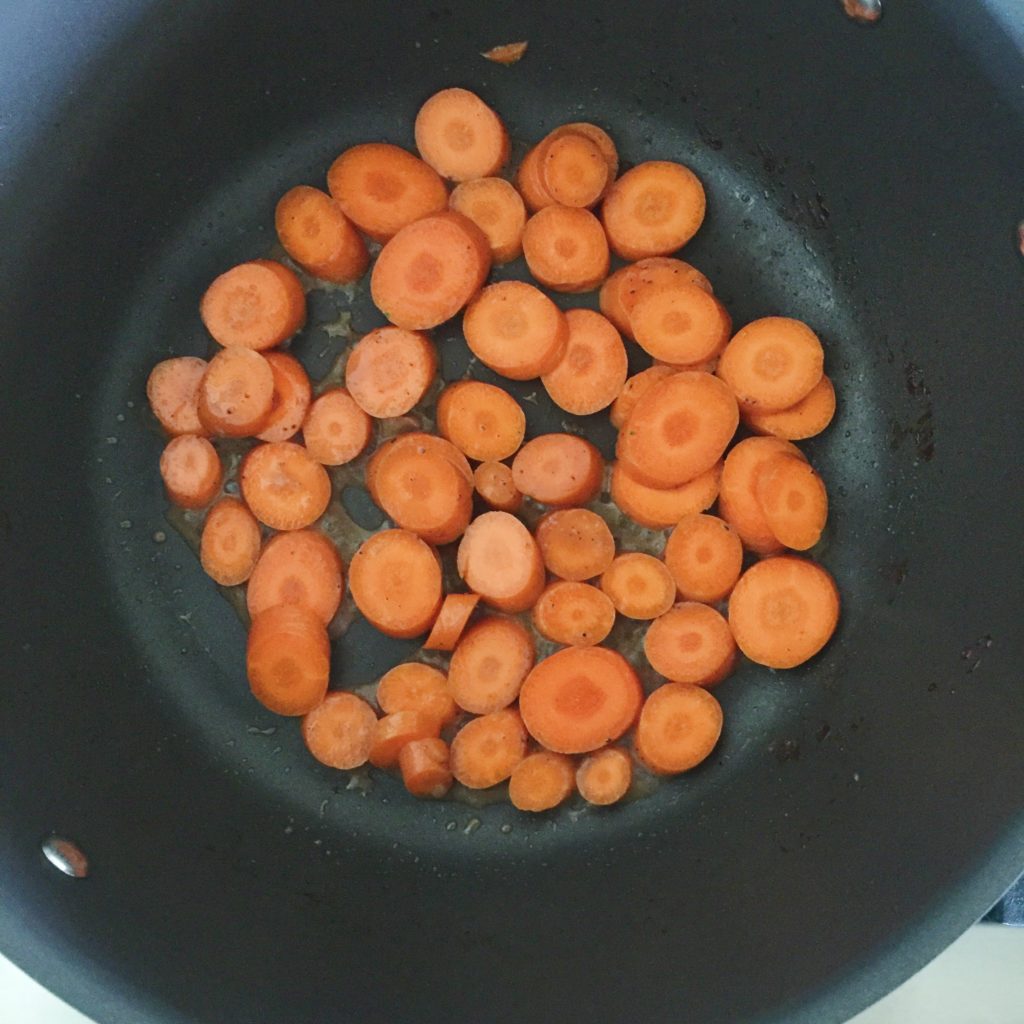 Those cooked for 2-3 minutes, then I added the asparagus and allowed it to cook 1-2 minutes.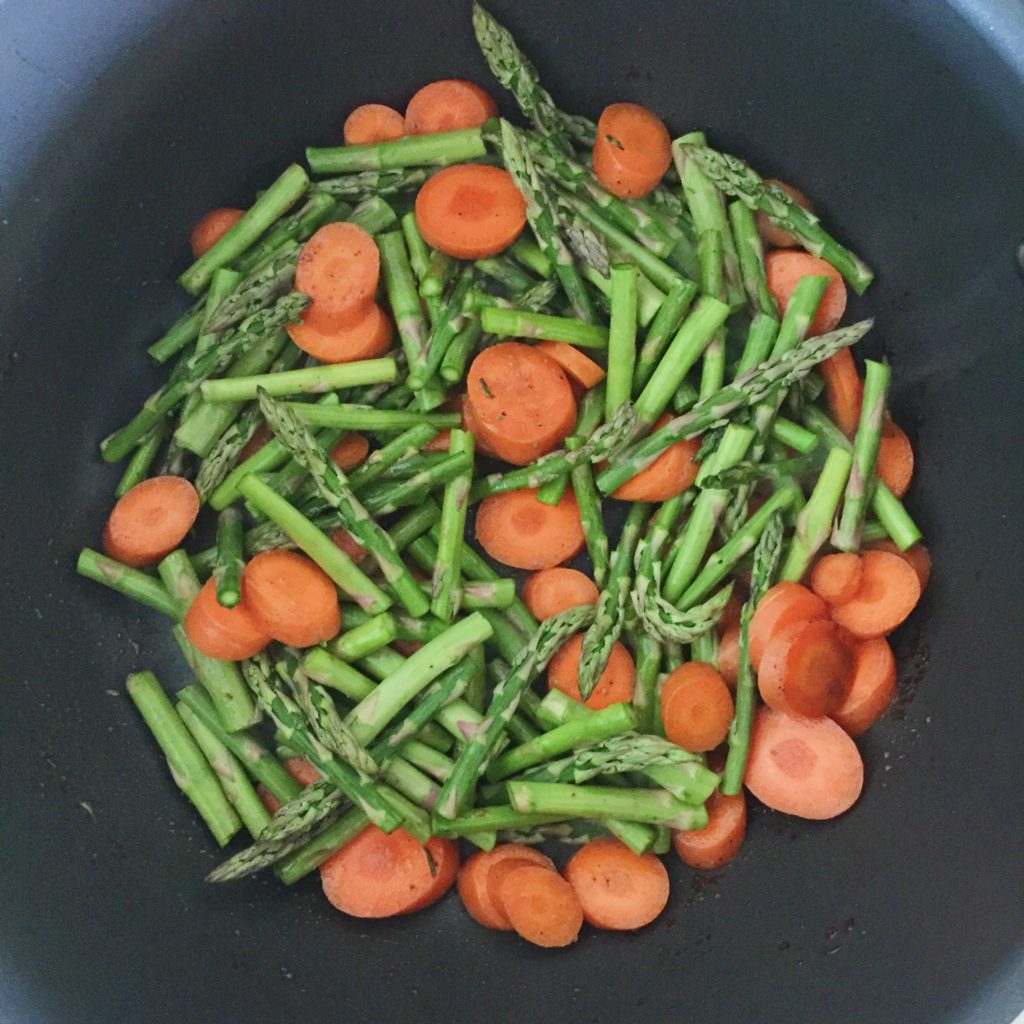 Next, I added the broccoli and let it cook for a few minutes.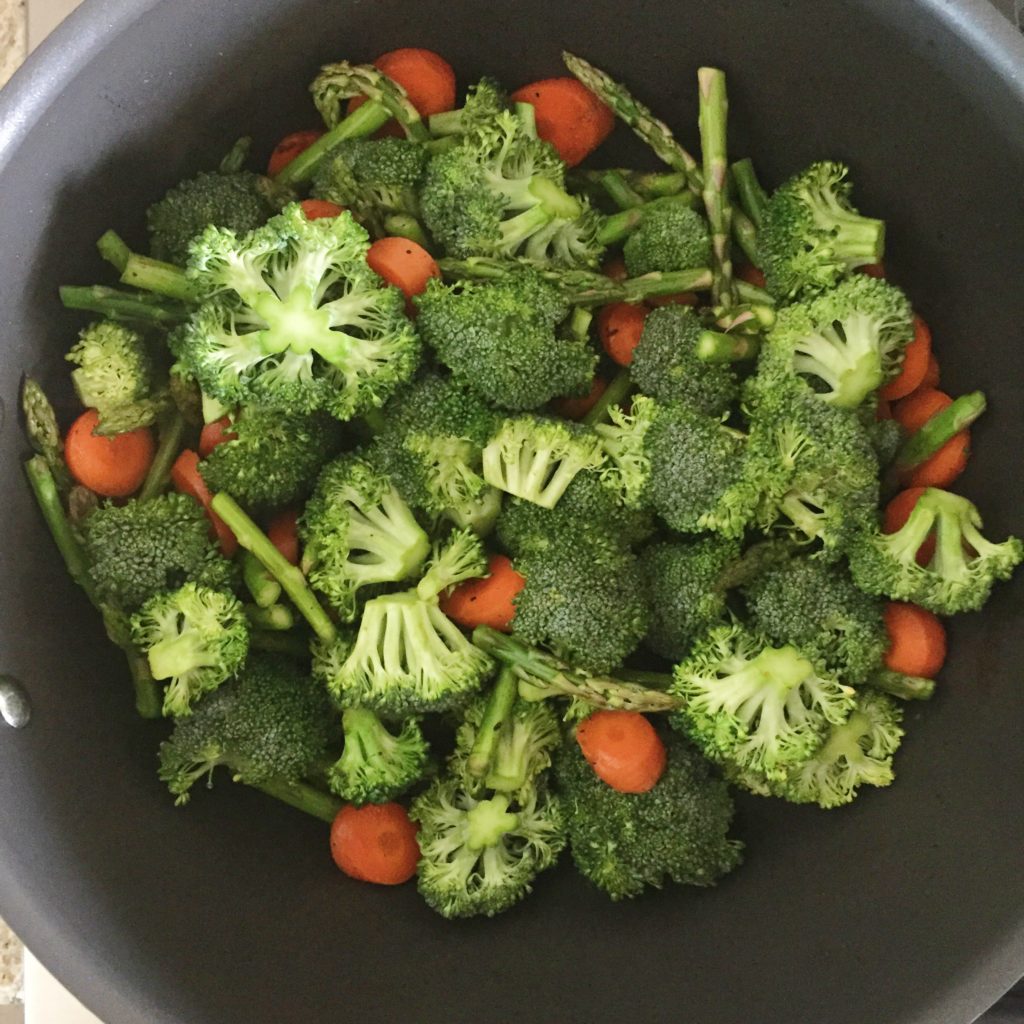 After about five minutes I covered the pan with the lid so it would steam slightly. As it was doing that I made a sauce to pour over it.
My sauce included 2 Tbsp soy sauce, 2 Tbsp rice vinegar, 1 Tbsp sesame oil and 1/2 tsp ginger paste. I whisked all of those ingredients together and then poured it over the veggies. I added the beef back in so that the sauce could get over both the veggies and the meat.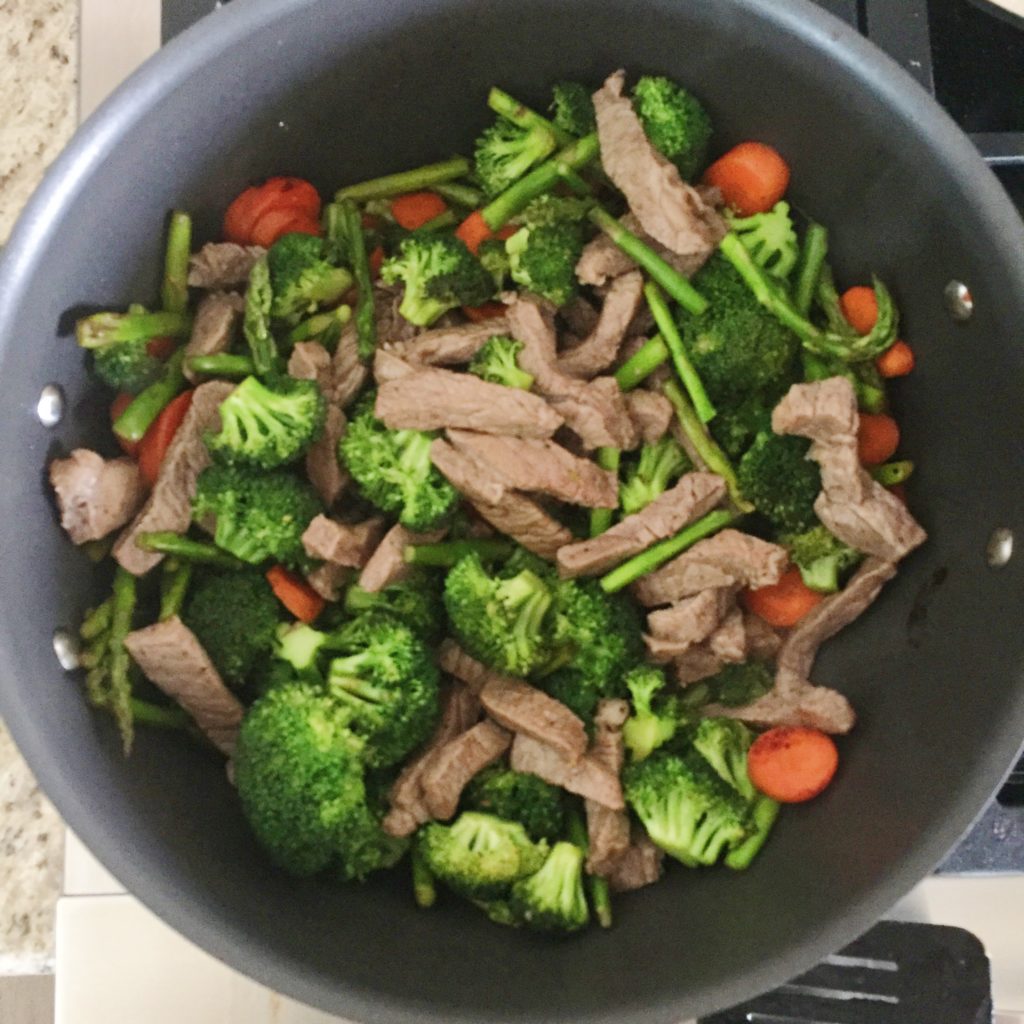 Next, I divided the stir-fry among four meal prep containers and there was a little leftover for later. Before putting them in the fridge I sprinkled 1 tsp sesame seeds on top. I also microwaved two Ready to Serve Brown Rice cups and divided them among the containers. Can't wait to try it this week!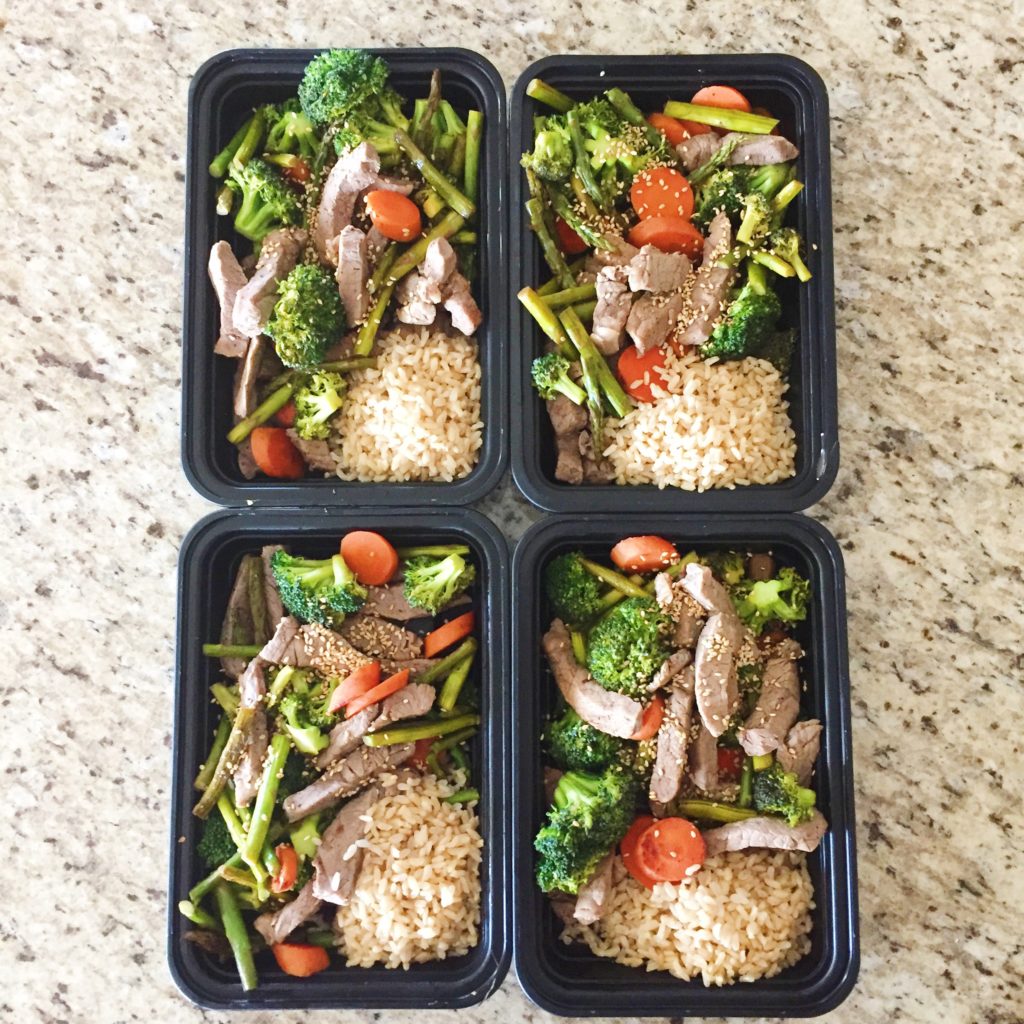 After making stir-fry, I whipped up some protein-yogurt by combining a little protein powder into my Greek yogurt. I divided the mixture among five containers, then topped them with strawberries, blueberries and banana.
On the side I packed 1 Tbsp coconut, 1 Tbsp sliced almonds and 1 tsp pepitas in resealable bags to sprinkled on top later.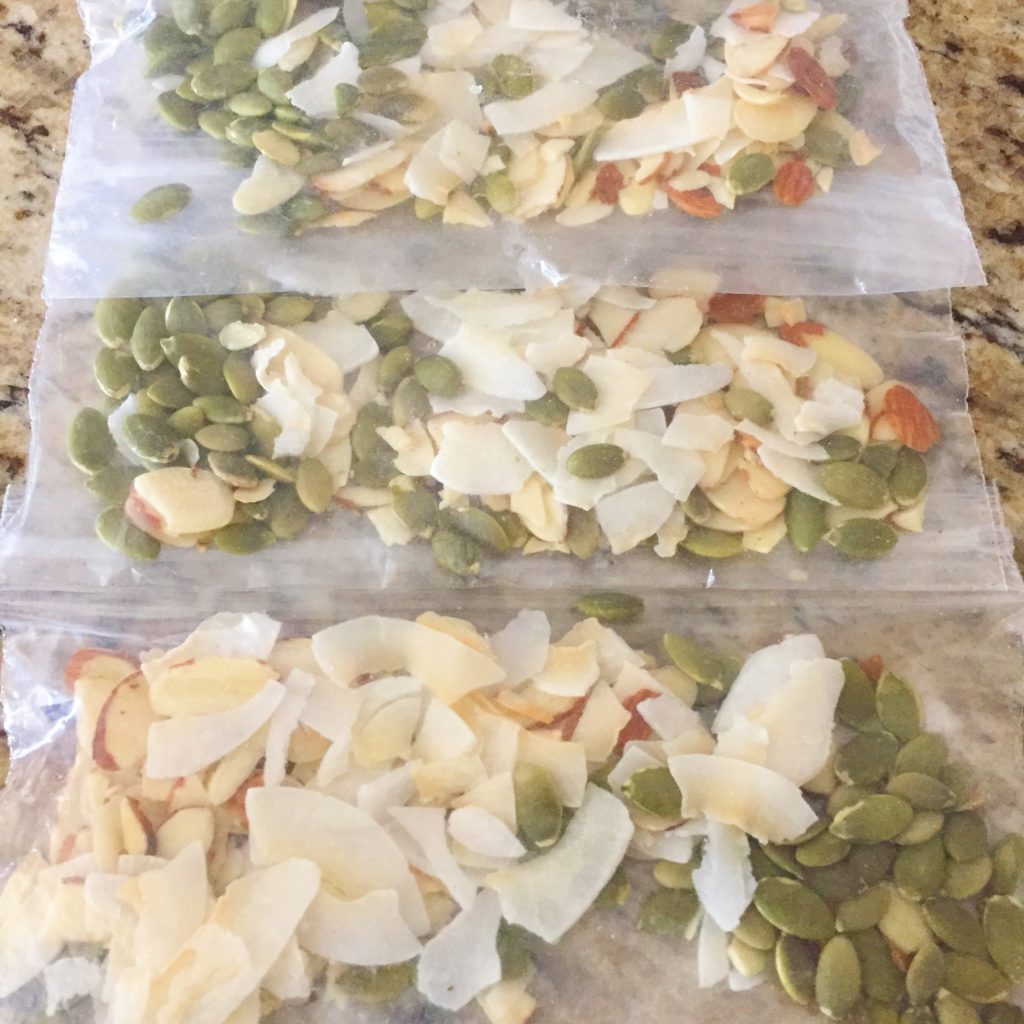 My second snack of the day will be an apple or orange, 1 1-oz pack of chicken jerky and 1/2 cup cottage cheese.
Well that is all the meal prep ideas for this week! I bought chicken to make for dinner a couple nights, but then Donny had some leftover from a dinner he did so I froze my package of boneless, skinless chicken to use next week!
If you have any questions about these meal prep ideas then please ask! Email me at eatliftplayrepeat@gmail.com or comment below.