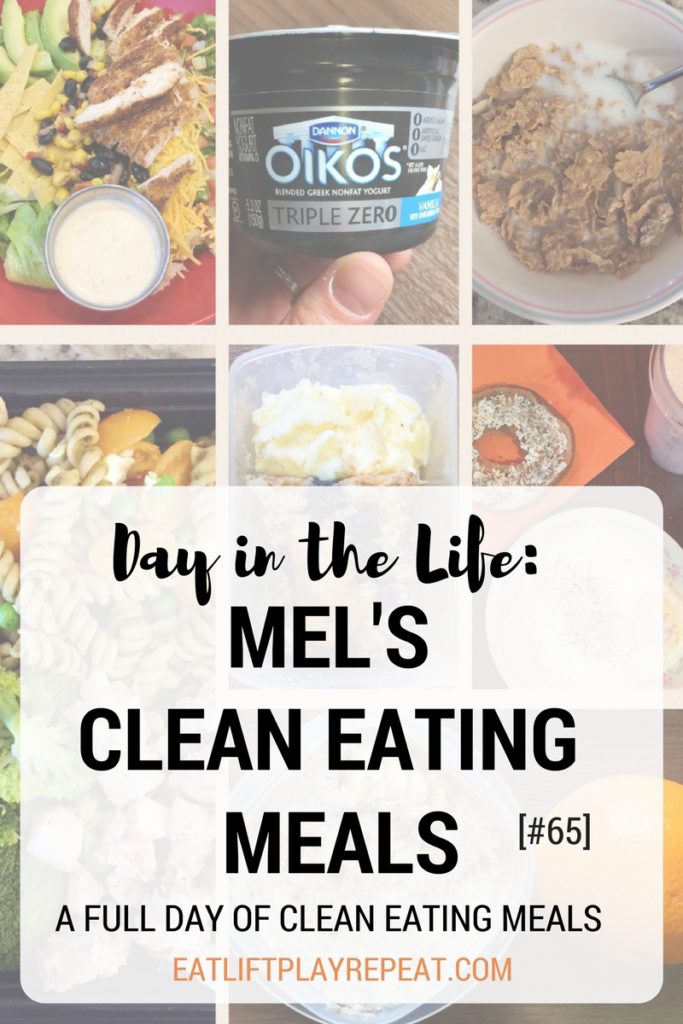 My eating schedule has been fairly similar to before. I'm having five clean eating meals a day, but (now that I am pregnant) I have also been needing to add in some snacks here and there! Even though I'm eating more I am still trying to eat a lot of fruits, vegetables, whole grains and lean protein.
Check out all the meals I ate through the day from start to finish. Water has been a small struggle for me lately. I have a hard time drinking as much water as I was pre-pregnancy. I know it is still SUPER important so I am trying to get as much as possible, but not quite as much as before.
If you have any questions about these clean eating meals then please email me at eatliftplayrepeat@gmail.com or comment below! Don't forget to check out yesterday's Grocery Shopping & Meal Prep Ideas Week 50 post to see HOW I made a lot of these meals during my meal prep session.
4:30am – Pre-workout: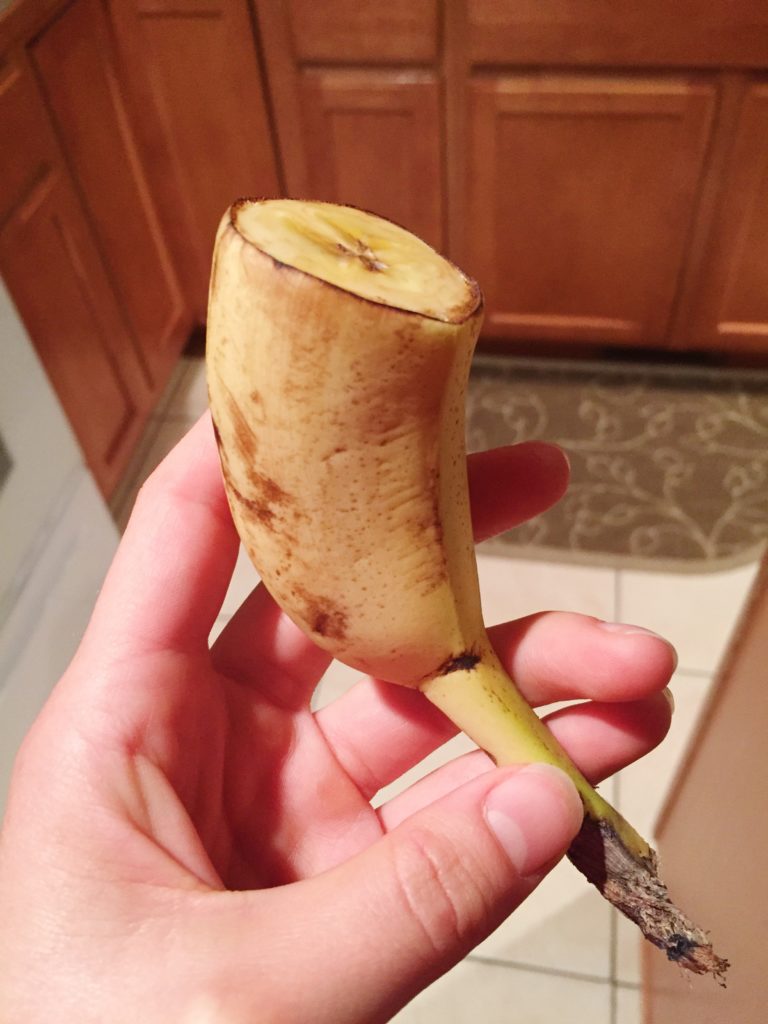 Before heading to the gym each morning I drink at least 1/2 a liter of water. My goal is a full liter, but lately that hasn't been happening. For some quick energy I also had 1/2 banana. Bananas work great for me early in the morning because they settle well in my tummy without weighing me down, plus the carbs can be used to fuel my workout!
6:30am – Meal #1:
One of the things I've changed in terms of eating now that I am pregnant is that I am eating a lot more carbs. Before I was pregnant, carbs were 30% of my diet and they are definitely a lot more abundant now! I try to keep them clean eating approved including whole grains and fruit, but I am eating a lot more of them (and liking it).
Bagels have been one of things I've been adding to breakfast because they are SO dang good! I had 1/2 Thomas Whole Wheat Bagel with whipped cream cheese on it. Then I sprinkled some homemade "everything bagel" seasoning on top. Delicious! I get the flavor of an everything bagel, but the benefits of a whole wheat one! Win-win my friend.
For some protein I had 1 egg + 1 egg white cooked over-easy. I also had a protein smoothie made with 1% milk, frozen peaches and vanilla protein. Yum!
I've been rotating smoothies with frozen peaches and frozen strawberries. One day I got crazy and combined the two – delish!
8:30am – Snack #1: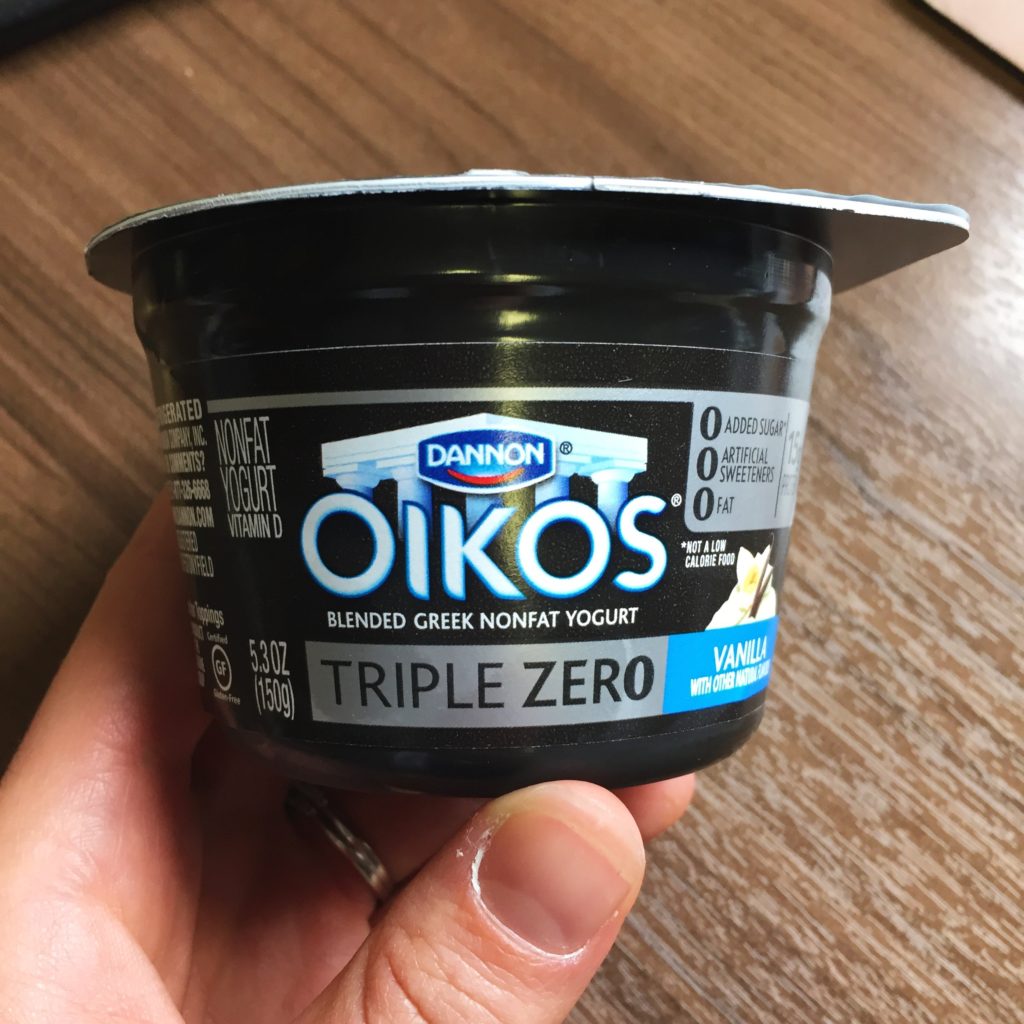 My eating has been more frequent to say the least. I thought I ate a lot before, but now I eat all. the. time. Shortly after getting to work I get a little hungry but don't want my full snack, so I've been having some Greek yogurt.
Donny found these Oikos Triple Zero yogurts at Safeway and they are really good! No fat, no artificial sweeteners and, best of all, no added sugars! They come in a variety of flavors and this particular day I had vanilla. Not 100% clean, but I love that there are no added sugars. In total, there are 6g sugar which is a lot lower than some of the other varieties of yogurts.
10:00am – Meal #2:
My mid-morning snack was a piece of the blueberry oatmeal bake that I made during meal prep and also 3 scrambled egg whites. I topped the baked oatmeal with some peanut butter.
12:00pm – Meal #3: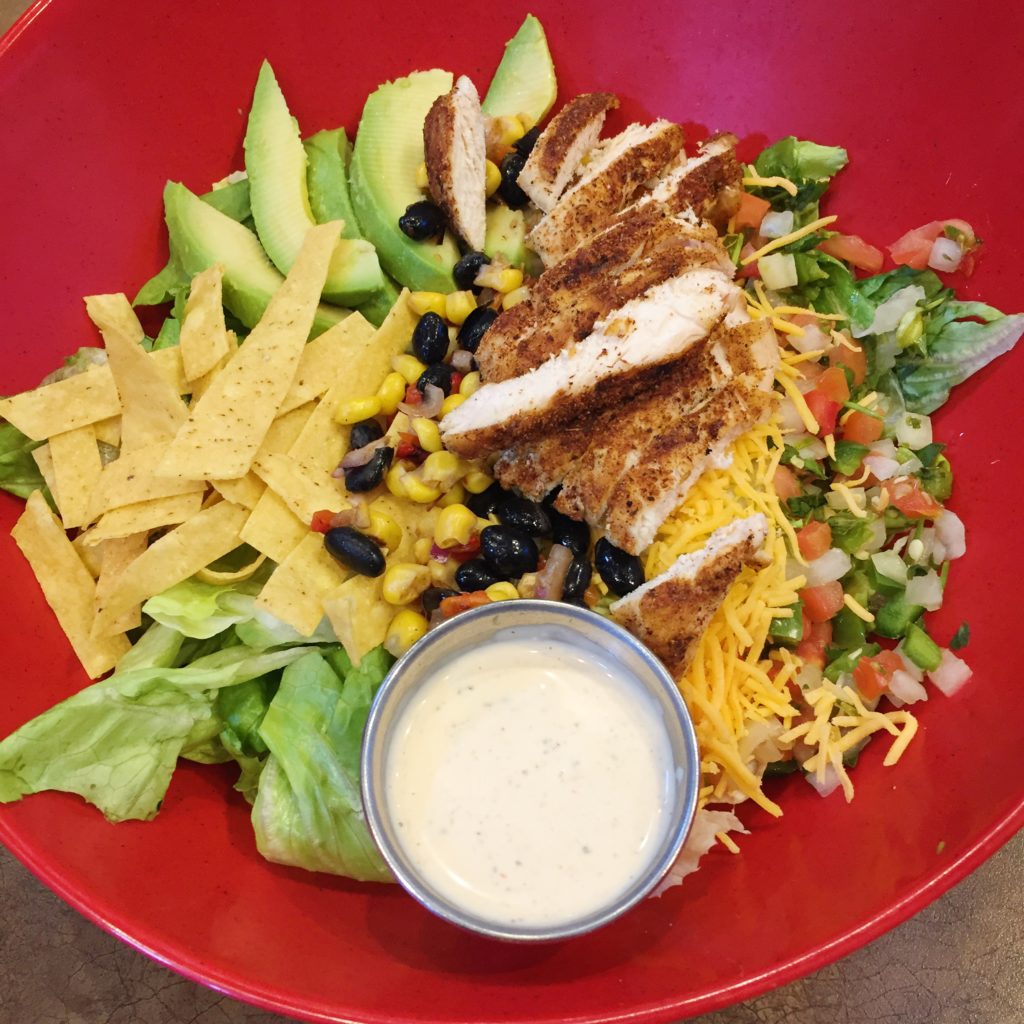 I had a lunch meeting and decided to have a southwestern salad. It had black beans, avocado, pico de gallo, corn relish, chicken, tortilla strips, cheese and a side of chipotle-lime ranch dressing. I picked the tortilla strips and some of the cheese off before eating. It was pretty good.
I always get the dressing on the side and dip my fork into it before each bite. That way, each bite has dressing without going crazy! Turns out, ranch dressing is loaded with calories!
215pm – Snack #2: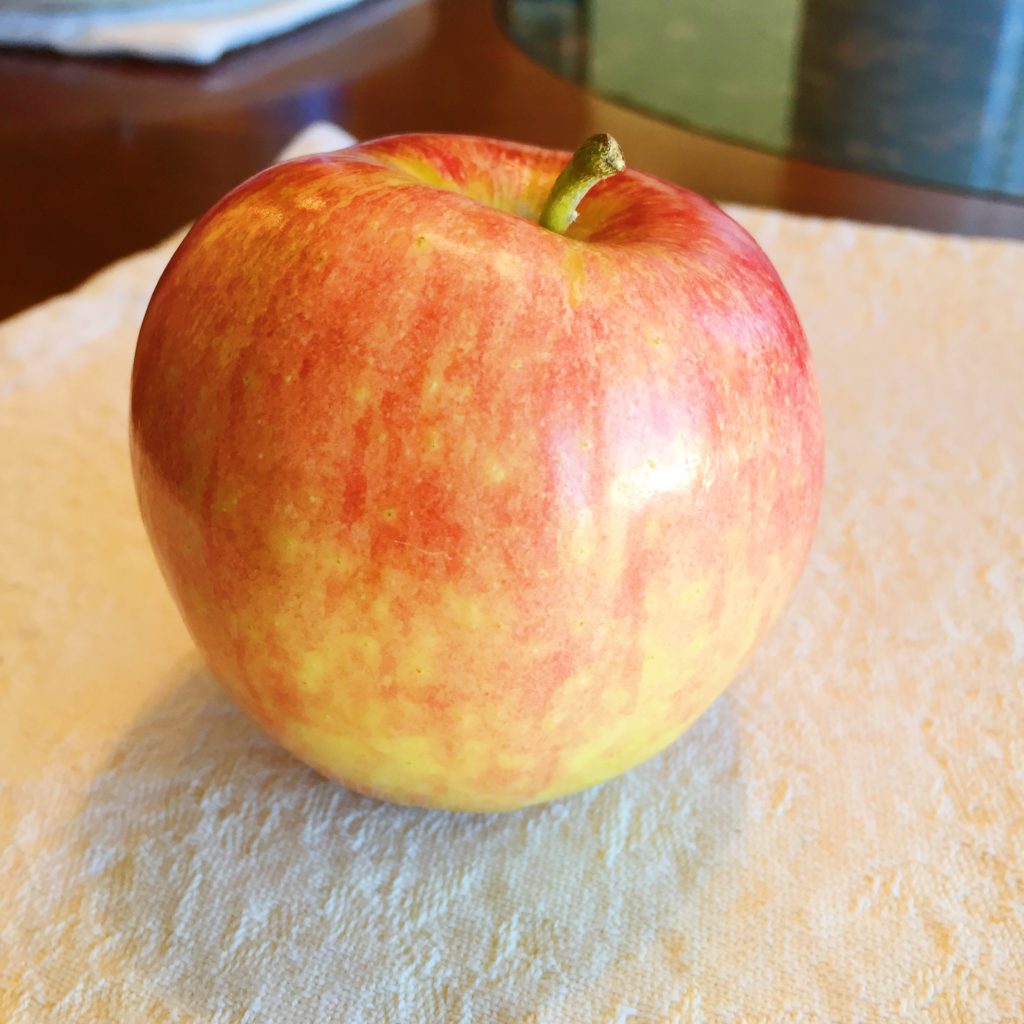 After getting back from lunch and a haircut I needed a little more food so I had one gala apple. I tend to get really full at lunch, then need to eat something not too long after. An apple keeps me satisfied through the afternoon.
4:30pm – Meal #4: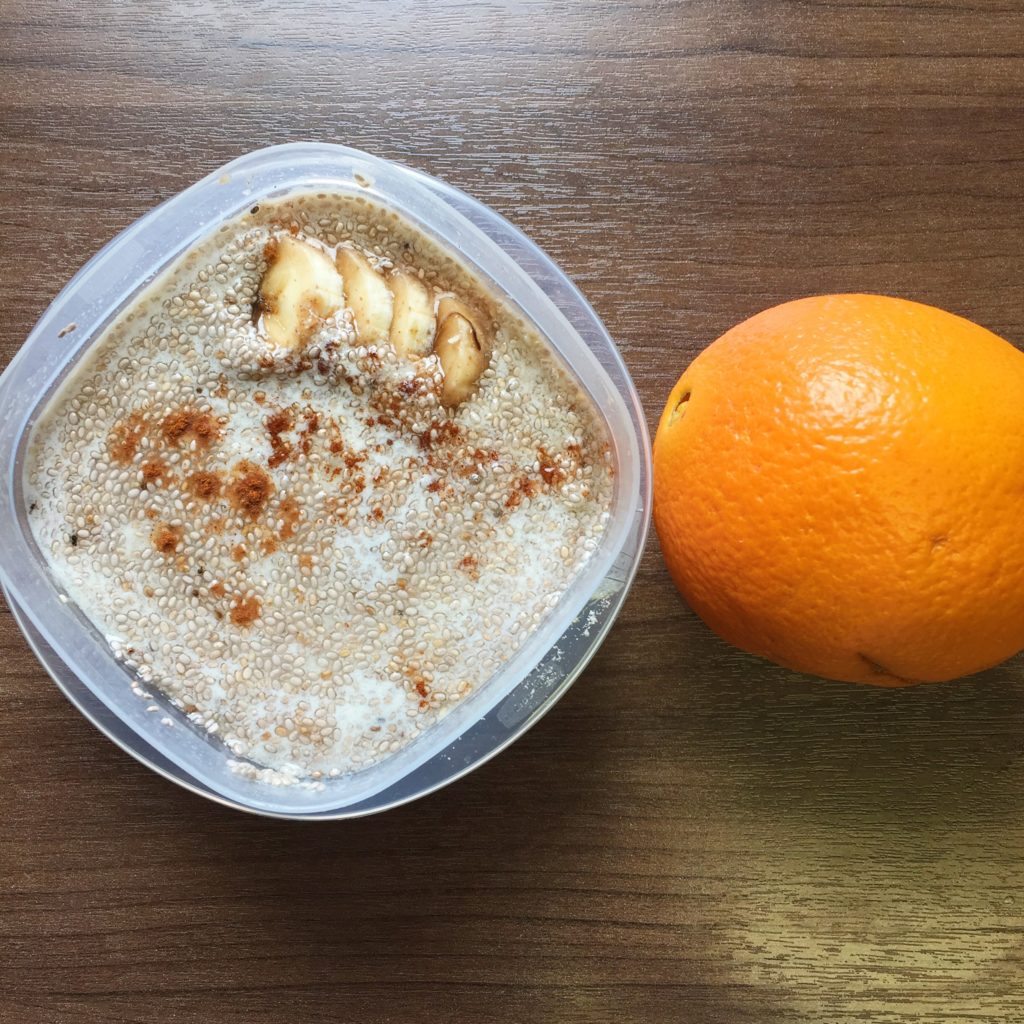 My mid-afternoon meal was protein chia pudding! I made it during meal prep by adding chia, unsweetened almond milk and protein powder together and letting the chia gelatinize. I topped it with a little banana and cinnamon, plus had an orange on the side.
6:30pm – Meal #5: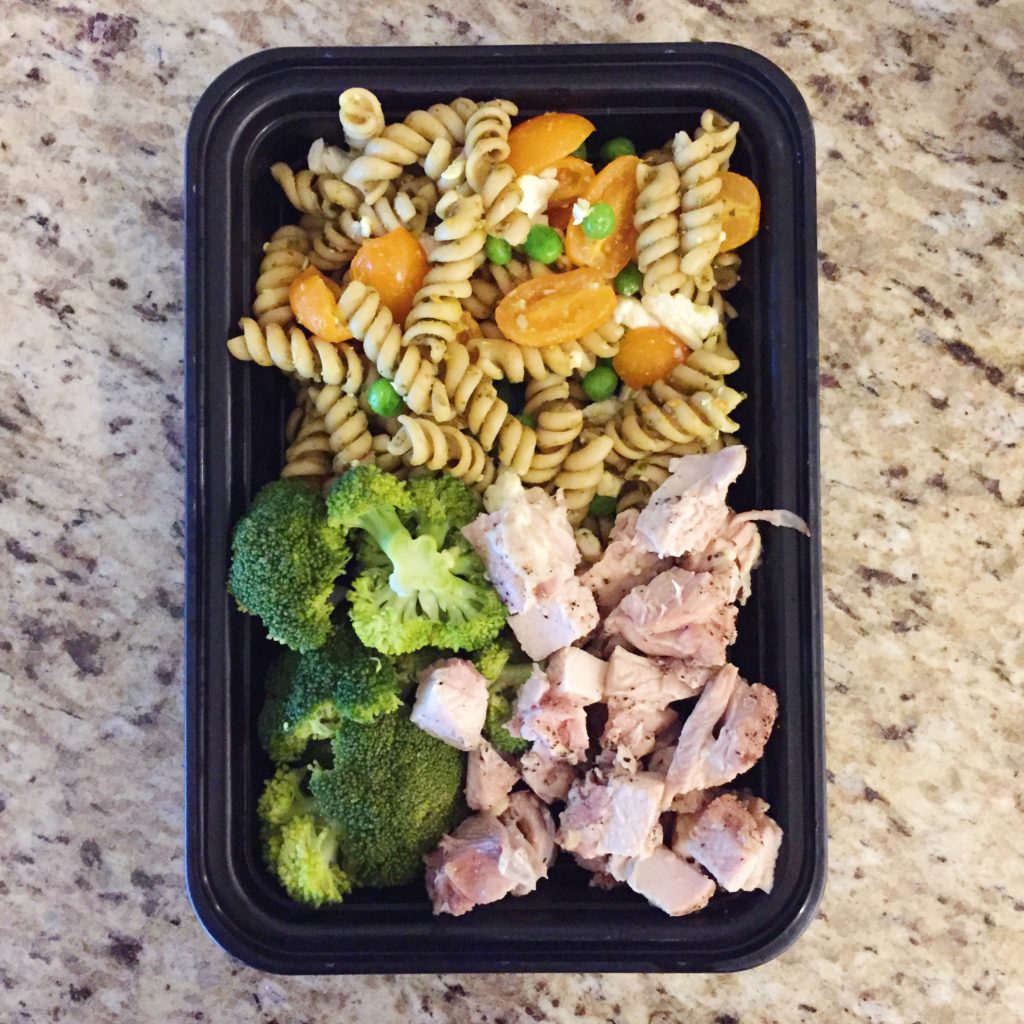 My dinner was what I was suppose to have for lunch! I had pesto pasta salad (check out how I made it in yesterday meal prep post) along with 4oz chicken thighs and 75g broccoli.
8:00pm – Snack #3: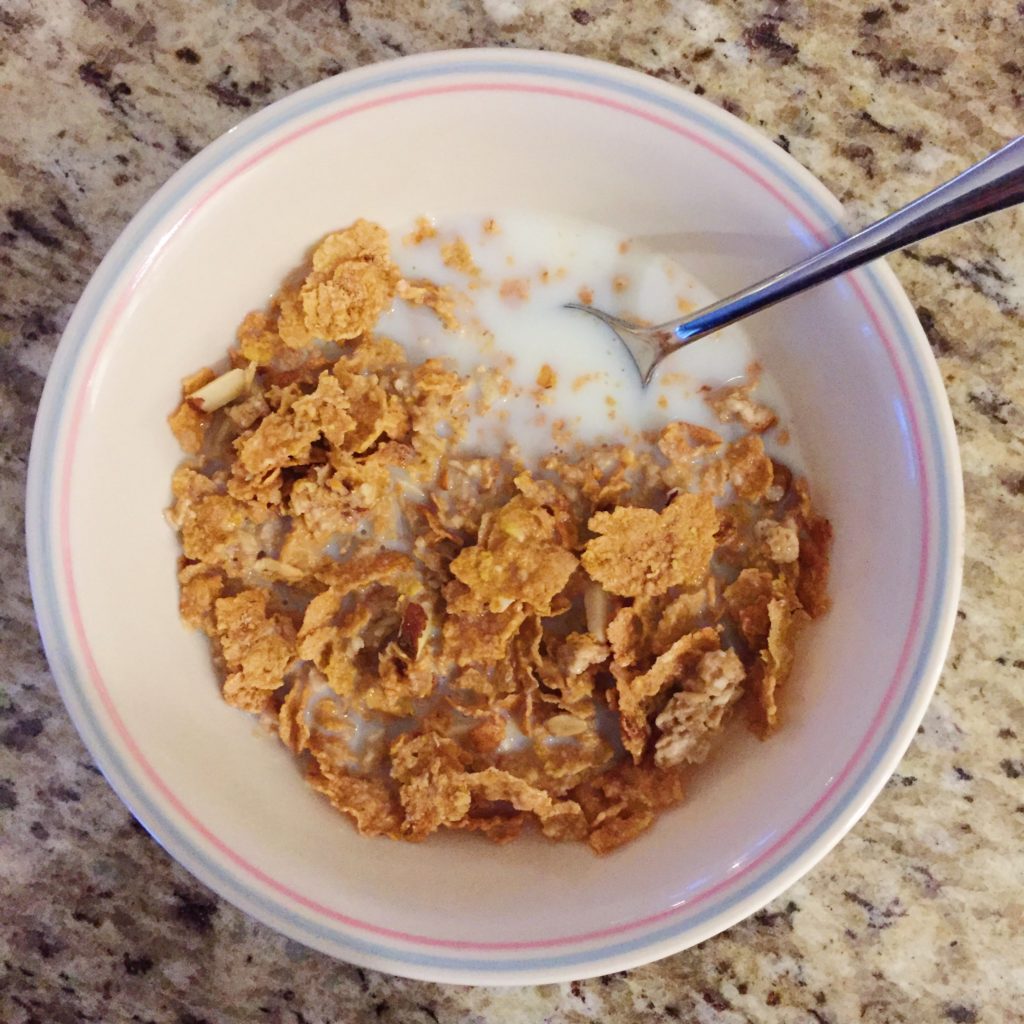 Some evenings I need a little something before going to bed. I really try to listen to my body to see if I am actually hungry, or if I am bored and thirsty. I was actually really hungry!
I had a bowl of Great Grains Banana Bread cereal with 1% milk. Not the most clean cereal out there, but I love the flavor. Cereal has been great for me during this pregnancy… I think it might be the milk but I can't seem to get enough of it!
Well that was everything I had throughout the day of Mel's Clean Eating Meals. If you have questions about these clean eating meals or how I prepared them then please ask! Email me at eatliftplayrepeat@gmail.com or comment below. Don't forget to check out yesterday's Grocery Shopping & Meal Prep Ideas Week 50 post to see how I prepared a lot of these foods during meal prep!