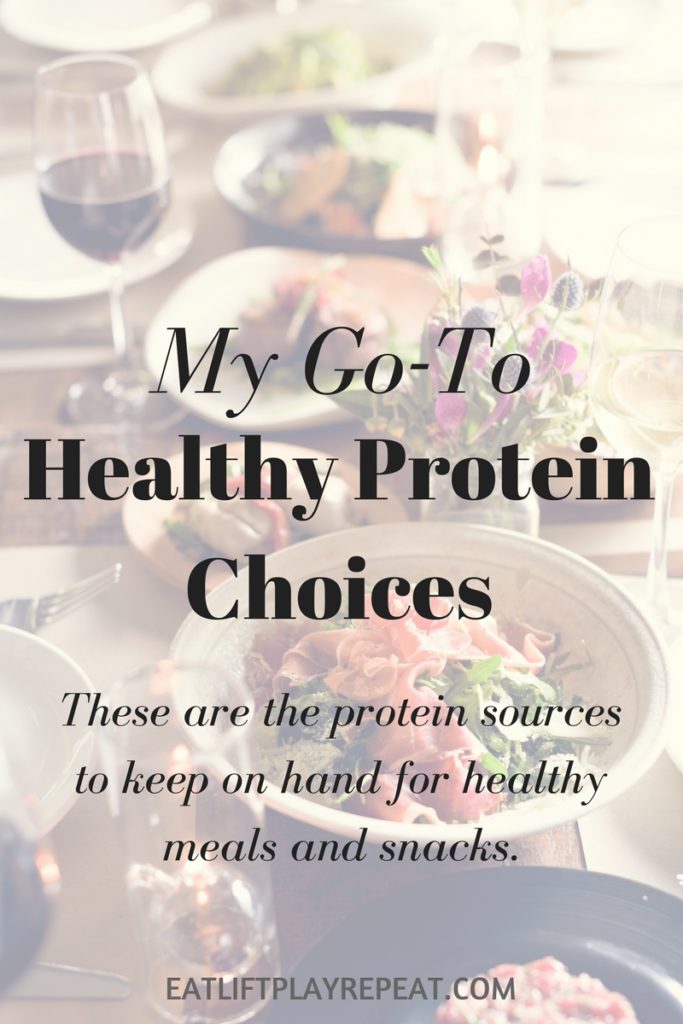 Protein is a huge part of my healthy diet. I try to get quite a bit of it since I weight train 4-5 days per week. Protein keeps me full longer, especially when combined with complex carbohydrates and healthy fats.
Proteins are the building blocks of muscle and are found in pretty much every part of your body – your hair, skin, nails, etc. It is essential for your body to function and is key if you are exercising.
Sure, you could drink protein shakes with every meal and get the amount you would need for a day, but I'd rather mix in a few natural sources of protein. I opt for lean proteins that are as nutrient dense as possible (get more bang for my buck).
Here are my go-to healthy protein choices. I try to keep these foods on hand for meals and snacks.
Lean meats. One of my more common healthy protein choices is lean meats like chicken breasts or thighs, beef sirloin, ground turkey and pork tenderloin. Most meats have a ton of protein, no carbs and, if you choose the right cut, very little fat.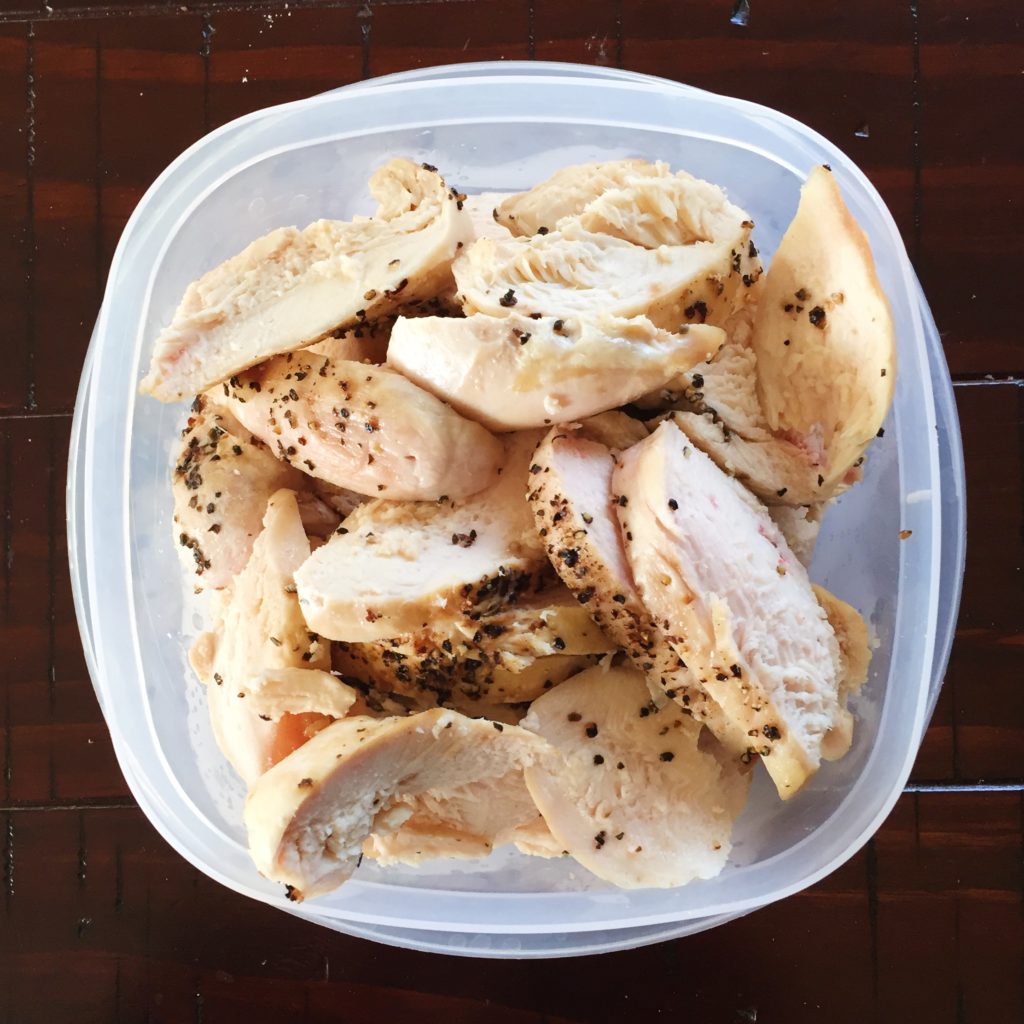 (Cooked chicken breasts, sliced)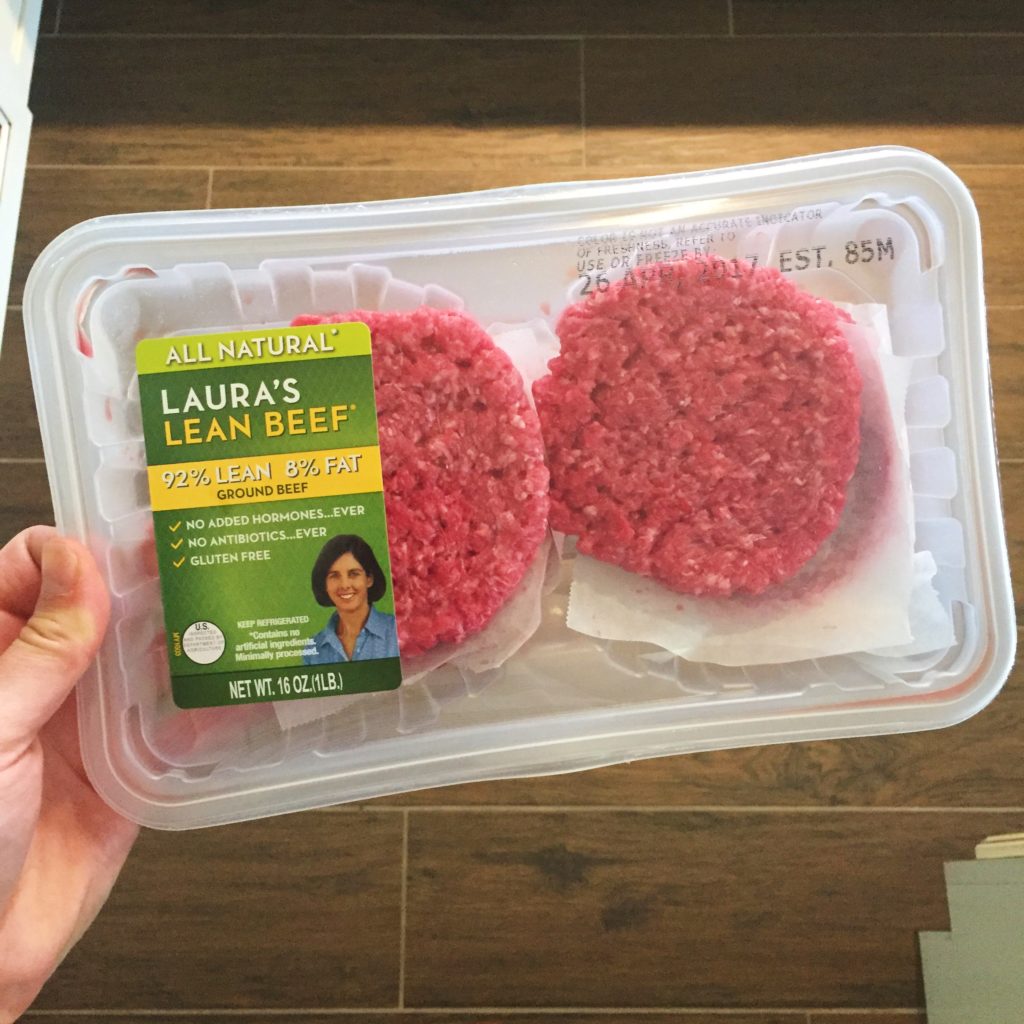 (Raw lean beef patties)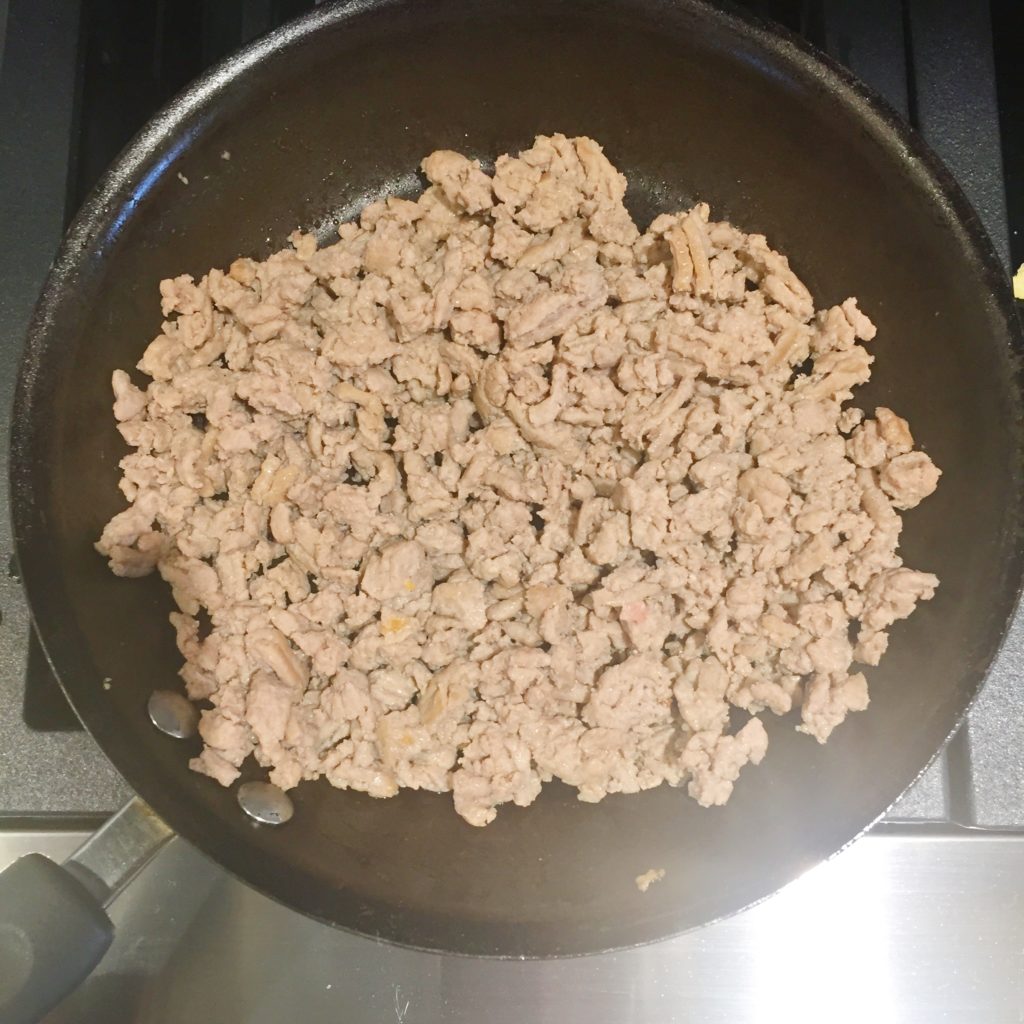 (Cooked ground turkey)
Meats can be cooked a variety of ways including grilling, roasting, slow cooking, etc.
Seafood. I love seafood, which works out great because a lot of them are full of protein and healthy fats! I tend to lean towards shrimp, salmon and cod mostly in terms of healthy protein choices. They can be found in most grocery stores and are easy to cook.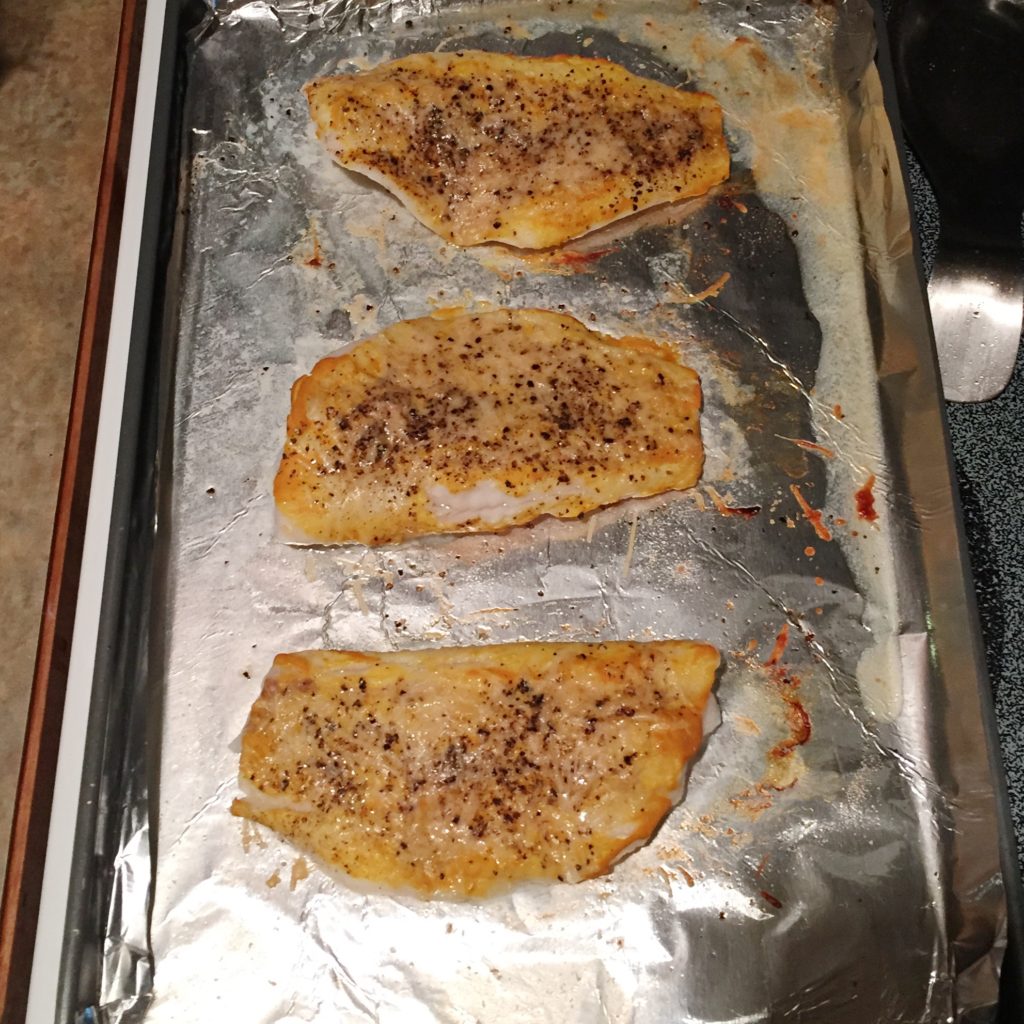 (Cooked cod)
I'm more likely to try other types of fish at a restaurant such as tuna, halibut, mussels, scallops, crab, etc.
Yogurt & Cottage Cheese. If you open our refrigerator at any given time you'll most likely see both Greek yogurt and 1% cottage cheese. I enjoy eating both for snacks throughout the day. I'll buy 2% plain Greek yogurt to make yogurt parfaits as a snack for the week or I'll buy individual flavored yogurt cups to take as a healthy snack.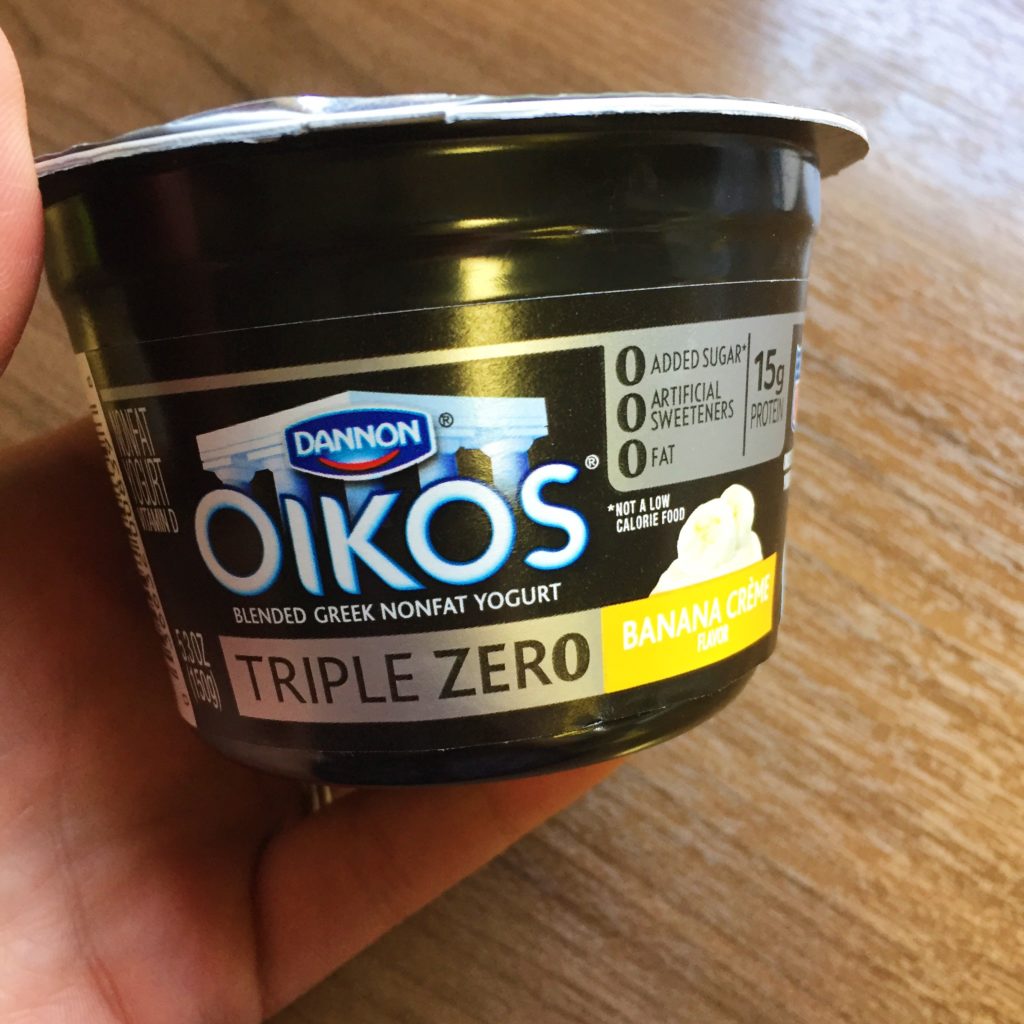 (Greek yogurt cup)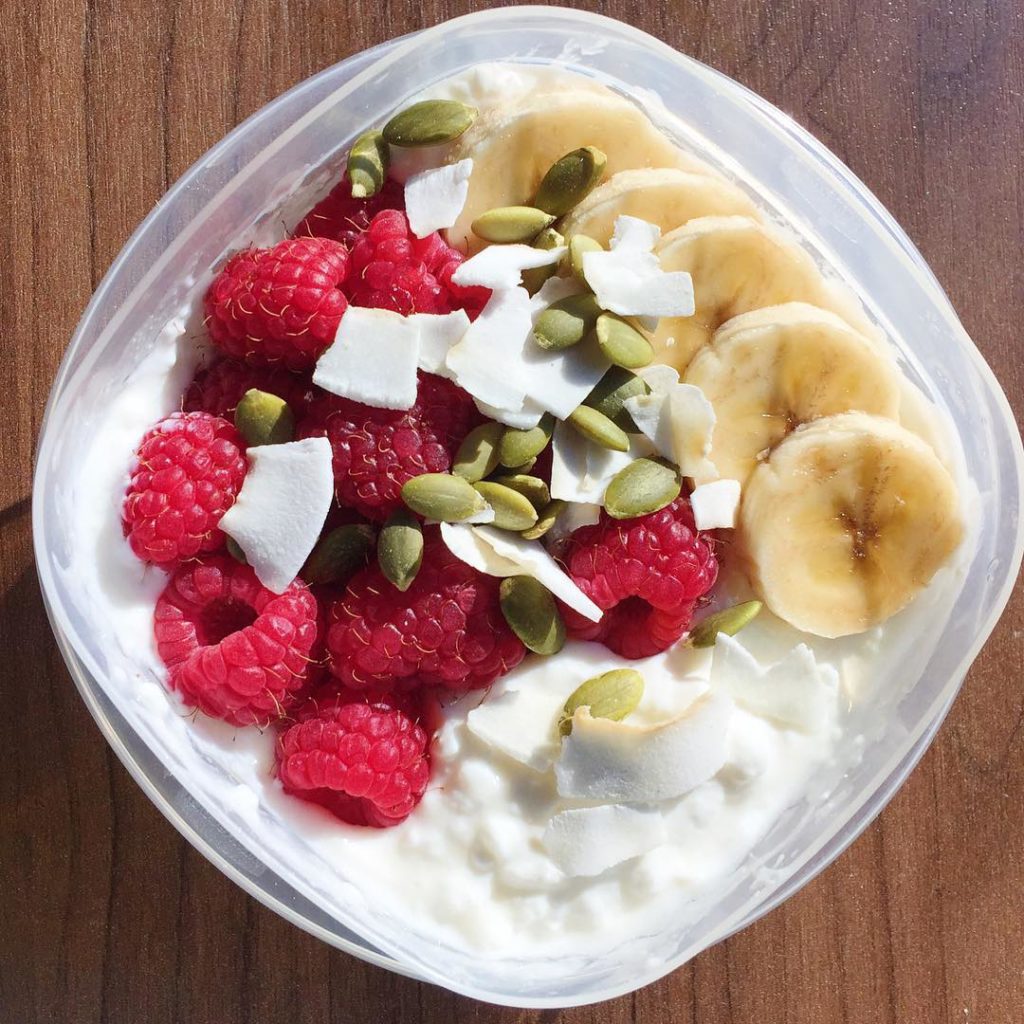 I enjoy cottage cheese as a healthy protein choices and make it savory or sweet. Sometimes I'll top it with tomato, avocado and balsamic for a savory snack. Other times I'll add fruit, granola and honey or agave to make a sweet version! Both are delicious and super easy.
Beef Jerky. Beef jerky is a great healthy protein choice and is pretty convenient. It is a little pricey, but can be found at convenient stores, grocery stores and even places like Walgreens, Rite Aid, CVS, etc.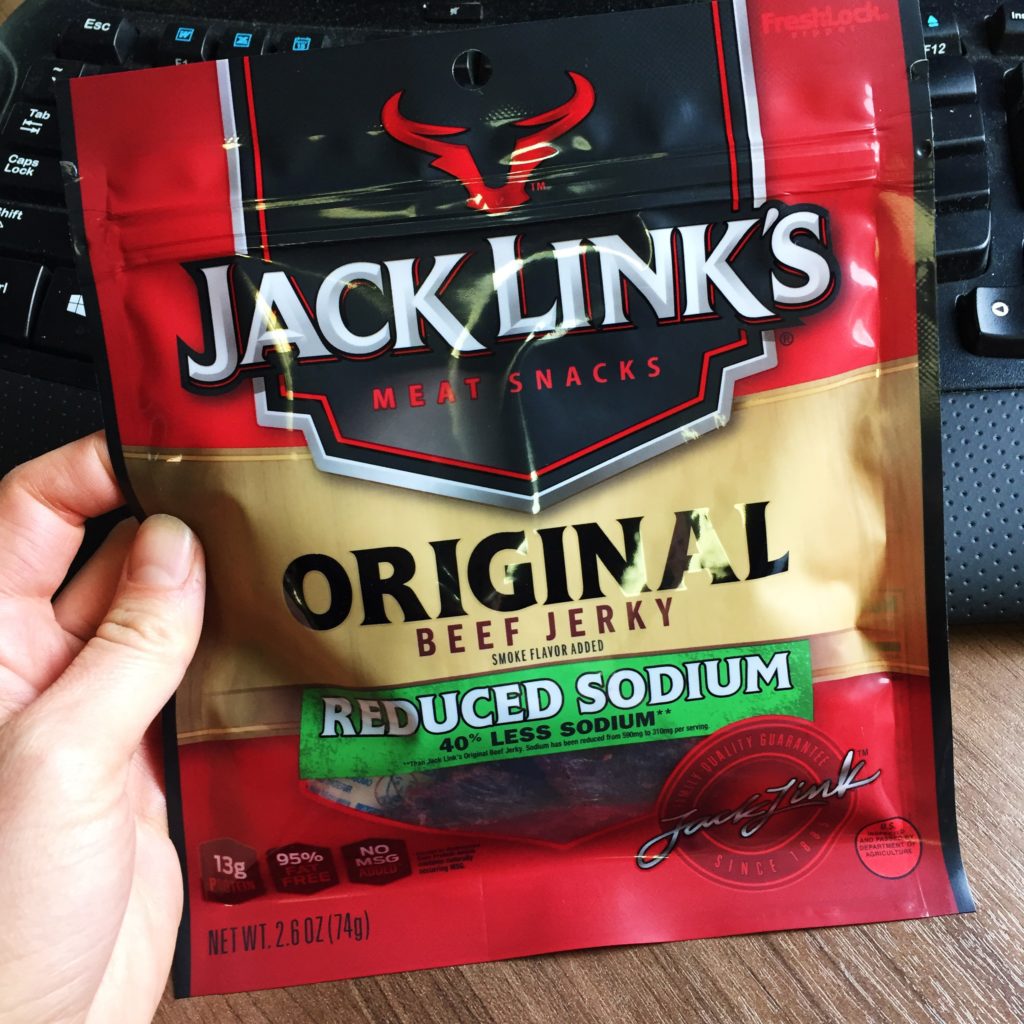 When I choose out my beef jerky I look for ones with the least amount of sugar. Most use brown sugar to flavor it, but there are a few options that omit it. I personally like the spicy, peppery kinds but they make a variety of flavors.
One of the most clean beef jerky you can find is Epic Bars. The are not cheap, but they taste good and only have a few ingredients. I have not been able to find these where I live, but I'll grab some at Sprouts, Whole Foods or I've picked some up at Sam's before. Epic Bars can also be purchased through their website and on Amazon.
Protein powder. I know I said earlier that you don't want the protein portion of your diet to consist of ONLY protein powder and protein shakes… but it is quite convenient! We keep vanilla protein on hand at all times, plus a couple other flavors like chocolate, chocolate peanut butter, cookies 'n cream, etc.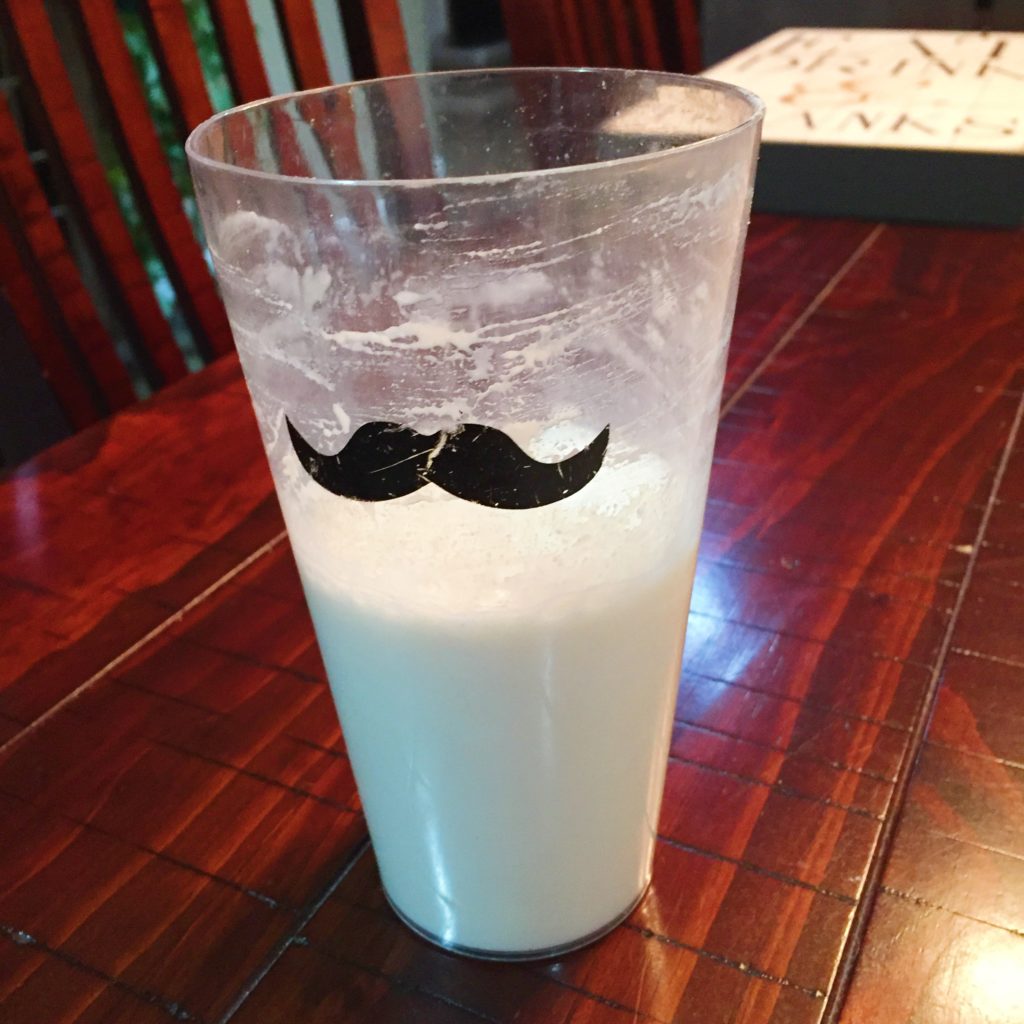 (Vanilla protein powder mixed with milk)
In the summer time I like to make smoothies with my protein powder. I'll mix milk or almond milk, protein powder and frozen fruit together to make a really thick, ice cream-like smoothie that I have to eat with a spoon. Depending on the fruit I might add peanut butter, chia seeds or some other ingredients to add flavor and other nutrients.
Also, I will occasionally use vanilla protein to mix into Greek yogurt or cottage cheese. It adds more protein of course, but also adds a touch of sweetness. I try not to have more an a scoop of protein powder a day, however some busy weeks call for me to have 1 1/2 to 2 scoops per day. Not bad, but I do try to get most of my protein from other sources.
Look for protein powders with very little sugar and minimal fillers in the ingredient list. I buy my protein off Amazon or Bodybuilding.com. Jodi introduced me to Beverly International Ultimate Muscle Protein and I'm hooked. It is very clean and tastes pretty dang good!
Well those are my favorite healthy protein choices that get me through each week. I'll keep several of these on hand for meals throughout the week and also for healthy snacks. If you have questions about my healthy protein choices, then email me at eatliftplayrepeat@gmail.com or comment below!