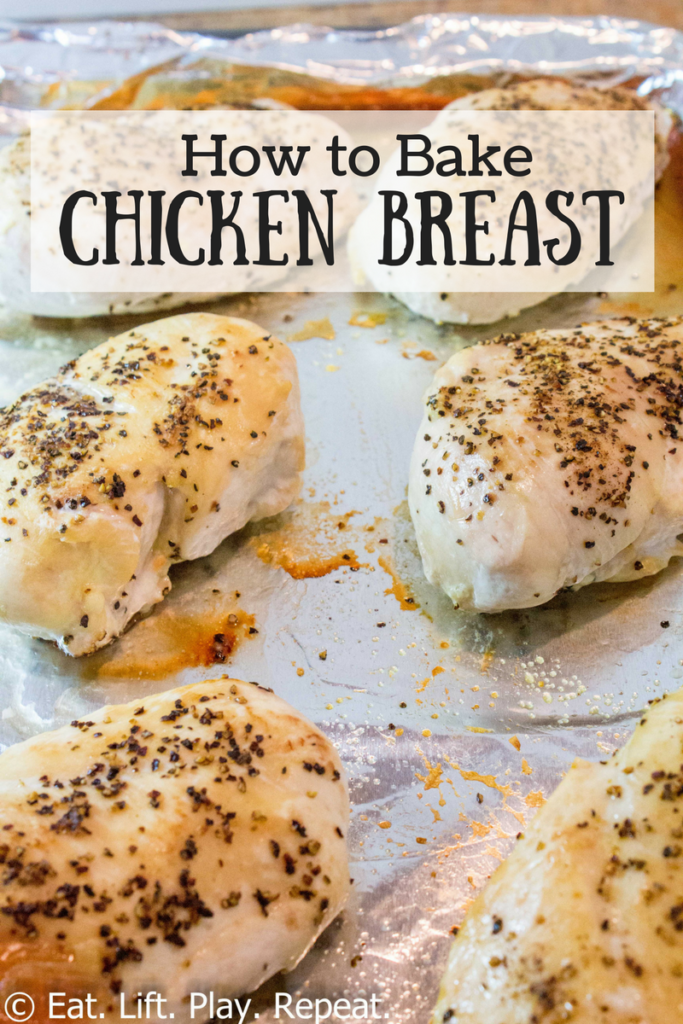 Chicken is one of the most popular meats and it provides a ton of protein. Cooked chicken provides 25-30 grams of protein for 3.5oz of meat, while only providing around 1 gram of saturated fat. It is incredibly lean and is perfect for a clean eating diet.
There are plenty of different ways to cook chicken including grilling, baking, roasting, broiling, slow cooking, etc. In this particular post I am going to show you how to bake chicken breasts.
I've learned quite a bit about cooking from my husband, Donny. One of the most important things I've learned is how to season meats and other foods. He keeps things very simple. In fact, Donny generally sticks to seasoning meat with salt and pepper, that's it!
Baking chicken breasts is incredibly easy and required very few ingredients and very few utensils. Here is a simple tutorial for how to bake chicken breast.
Start by preheating your oven to 350°. Then place each chicken breast on a foil-lined baking sheet.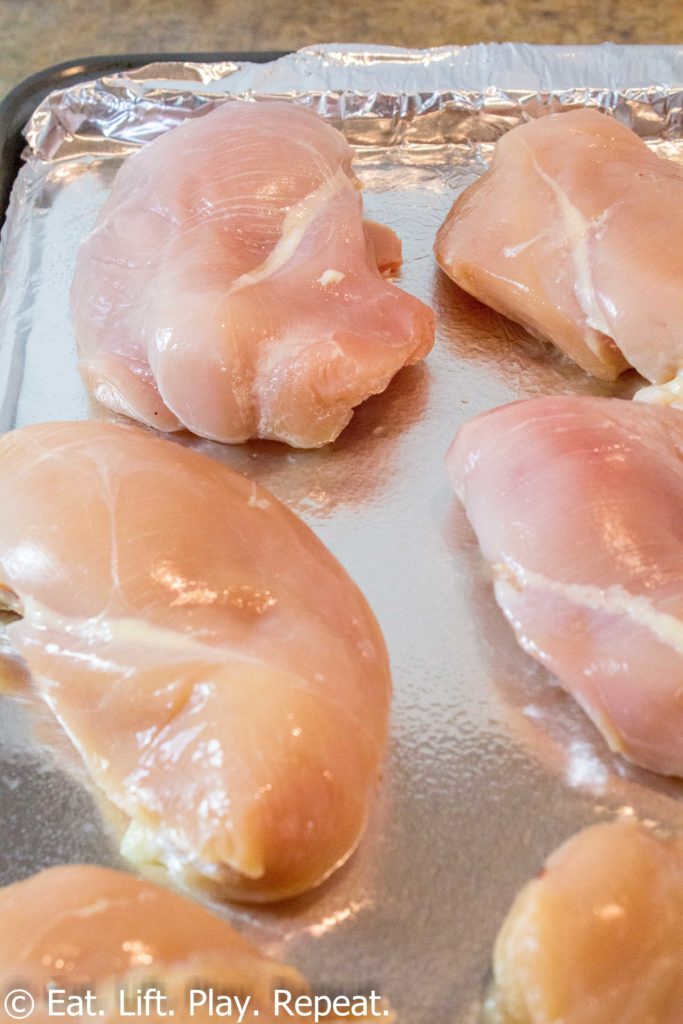 I suggest either using disposable gloves or cooking tongs in order to keep things more sanitary. One of the biggest concerns when dealing with raw chicken is cross contamination. I tend to go through quite a few gloves when I deal with raw chicken. Tongs are another great way to avoid contaminating other cooking utensils or surfaces.
Next, season each side of the chicken with salt, black pepper and whatever other seasonings you prefer. I had 4lbs of chicken and used 1tsp salt and 1-2tsp black pepper, divided among each breast and on both sides. Adjust the amount of salt and pepper based on how much chicken you are cooking.
Sprinkle salt and pepper on the chicken, then flip the breasts over and sprinkle the remaining salt and pepper on the other side.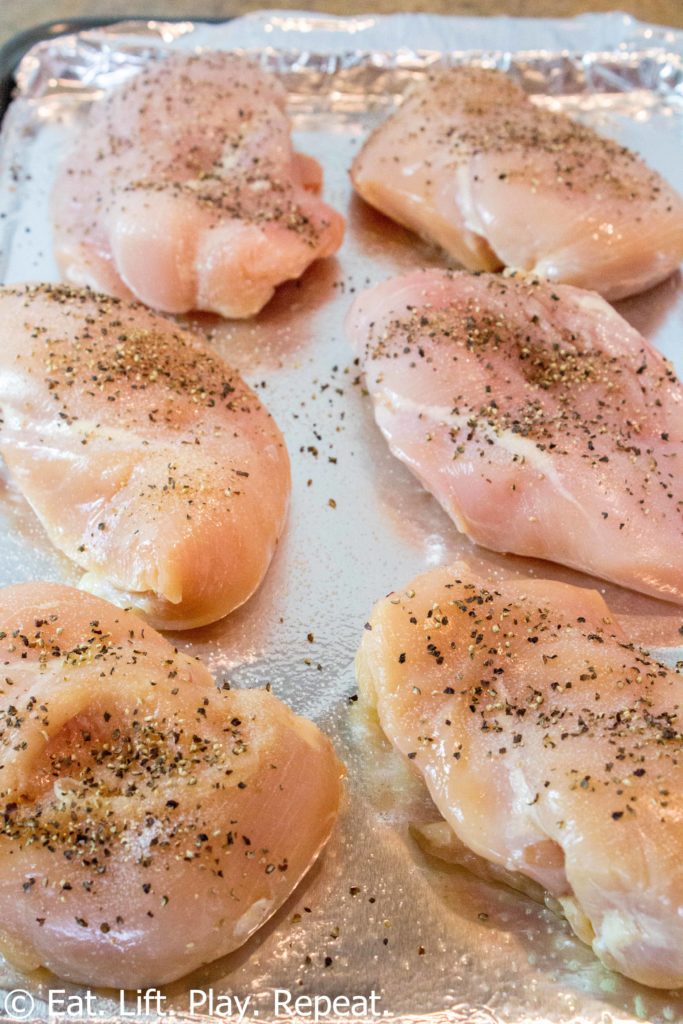 Heat a large skillet over medium heat and spray with non-stick cooking spray. Once the skillet is hot, place chicken in a single layer and allow to cook for 1 minute.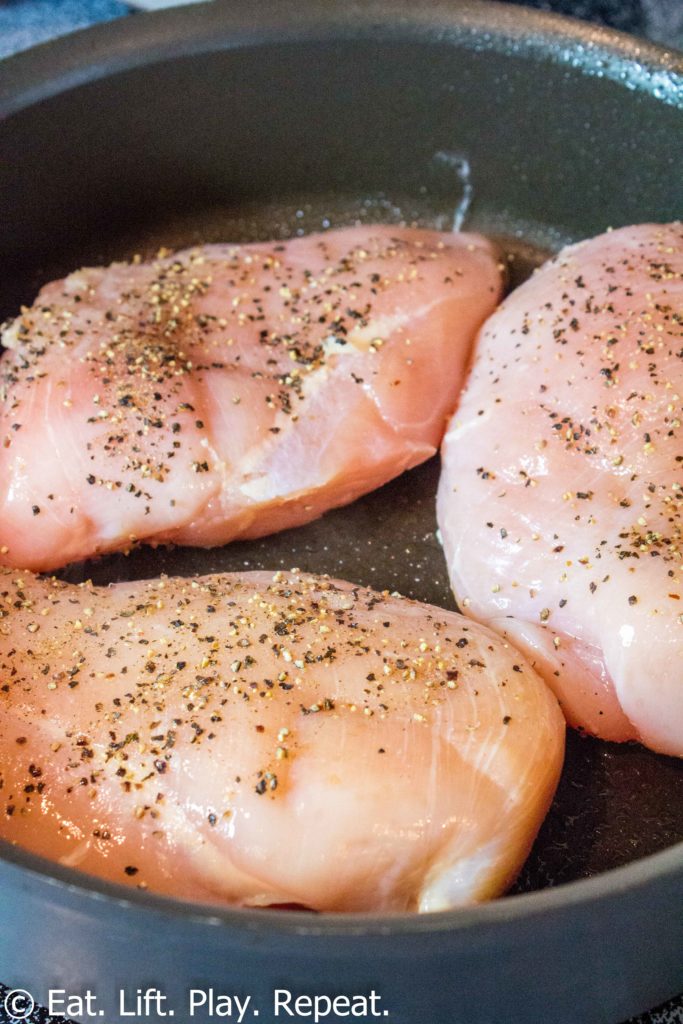 Using tongs, flip the chicken and allow to cook for one additional minute. Browning the chicken on each side helps keep the moisture inside the chicken so that it doesn't become too dry.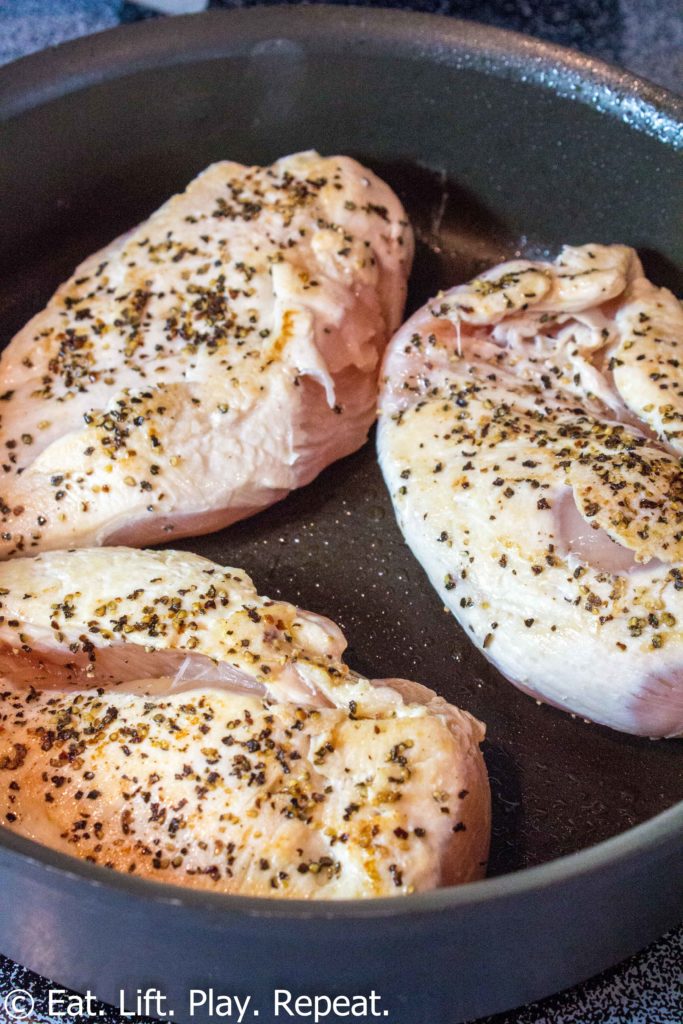 Remove the chicken from the skillet and return to the foil-lined baking sheet. Keep the chicken in a single layer and try to avoid letting the chicken breasts touch.
Place the baking sheet in the pre-heated oven and bake for 25-30 minutes, or until the chicken reaches an internal temperature of 165°.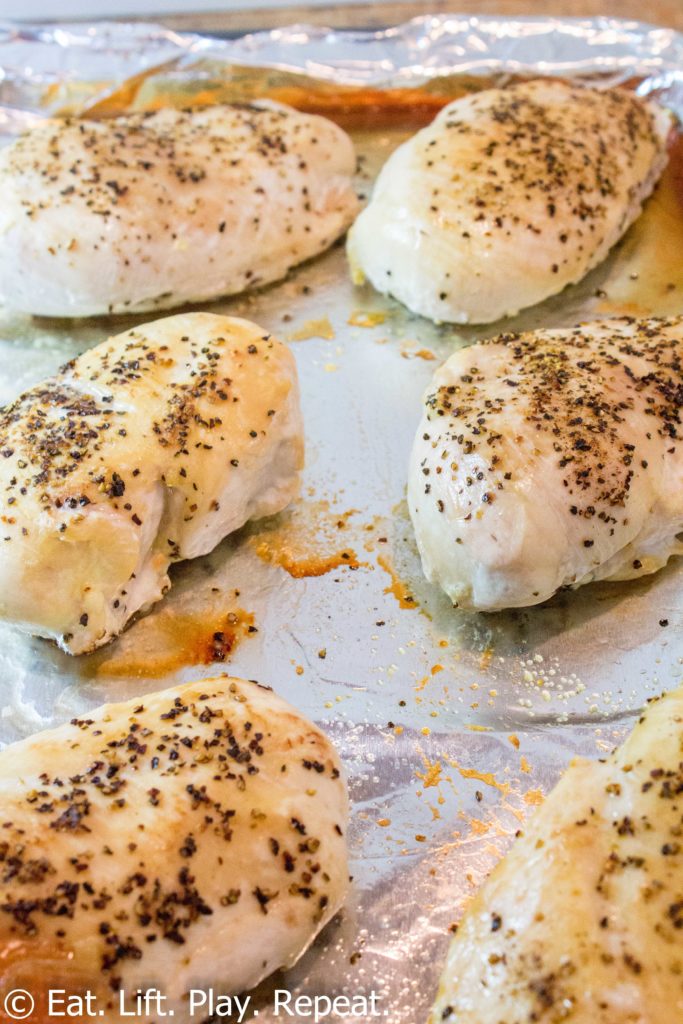 If you do not have a meat thermometer then I suggest getting one. Checking the internal temperature allows you to make sure the meat is fully cooked without letting it get over-cooked or too dry.
Allow the chicken to rest for five minutes before slicing. Keep leftover chicken in an airtight container in the refrigerator for up to one week.
That's it….easy peasy, right?!?!
What is your favorite chicken recipe?