There was some "prep" done this week, but not a lot of full meals! I still consider these meal prep ideas though… because snacks work too!
I am currently 36 weeks pregnant and I cannot eat very much at one time! My nausea has come back a little, plus some heartburn so I have to be careful what I eat. Instead of full blown meals throughout the day I've basically been "grazing" on smaller snacks here and there. It is definitely different than normal, but it has helped this week.
If you have any questions about these meal prep ideas then please ask! Email me at eatliftplayrepeat@gmail.com or leave a comment below.
Groceries: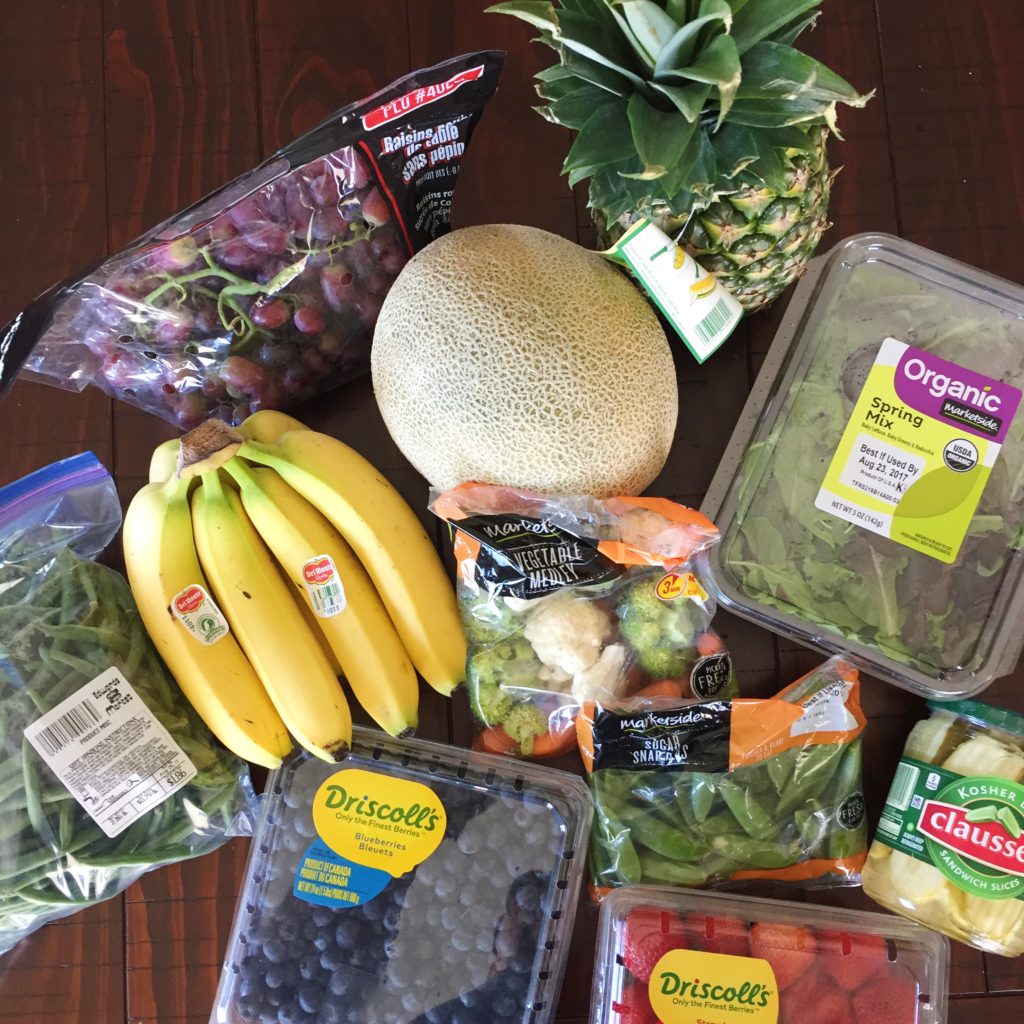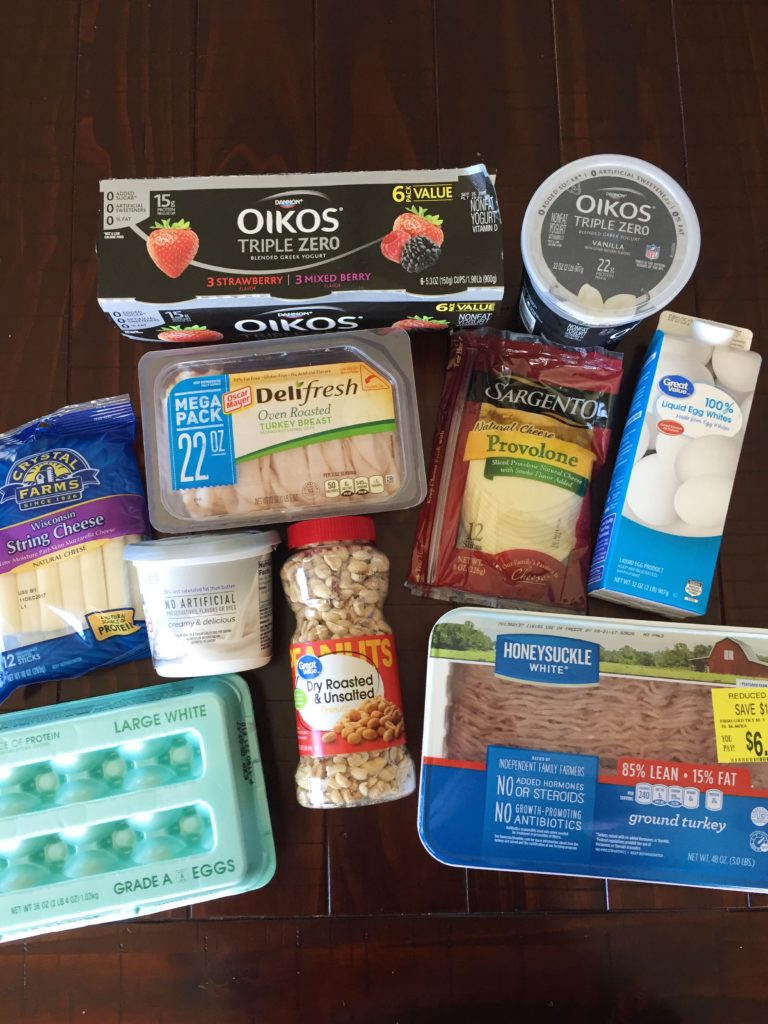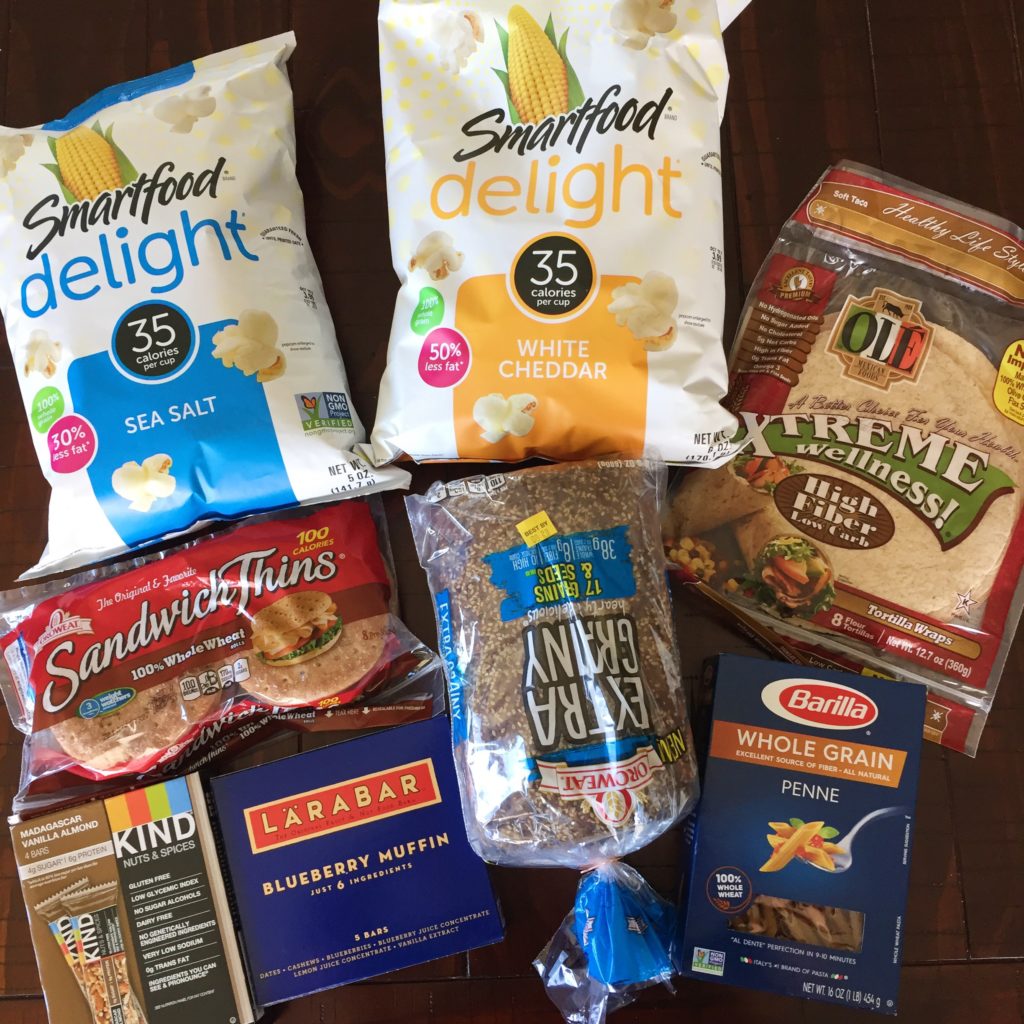 blueberries, strawberries, bananas, red grapes, cantaloupe and pineapple
spring mix greens, snap peas, broccoli-cauliflower mix, green beans and dill pickles
ground turkey, oven-roasted deli turkey, eggs and egg whites
sliced provolone cheese, string cheese and whipped cream cheese
Oikos Triple Zero Greek yogurt cups, 1 tub Oikos Triple Zero Greek yogurt and dry roasted & unsalted peanuts
Xtreme Wellness High Fiber wraps, Orowheat 12 Grains bread, whole wheat penne and whole wheat sandwich thins
blueberry muffin Larabars and Madagascar vanilla almond KIND bars
Smartfood Delight popcorn (one sea salt & one white cheddar)
Meal Prep Ideas: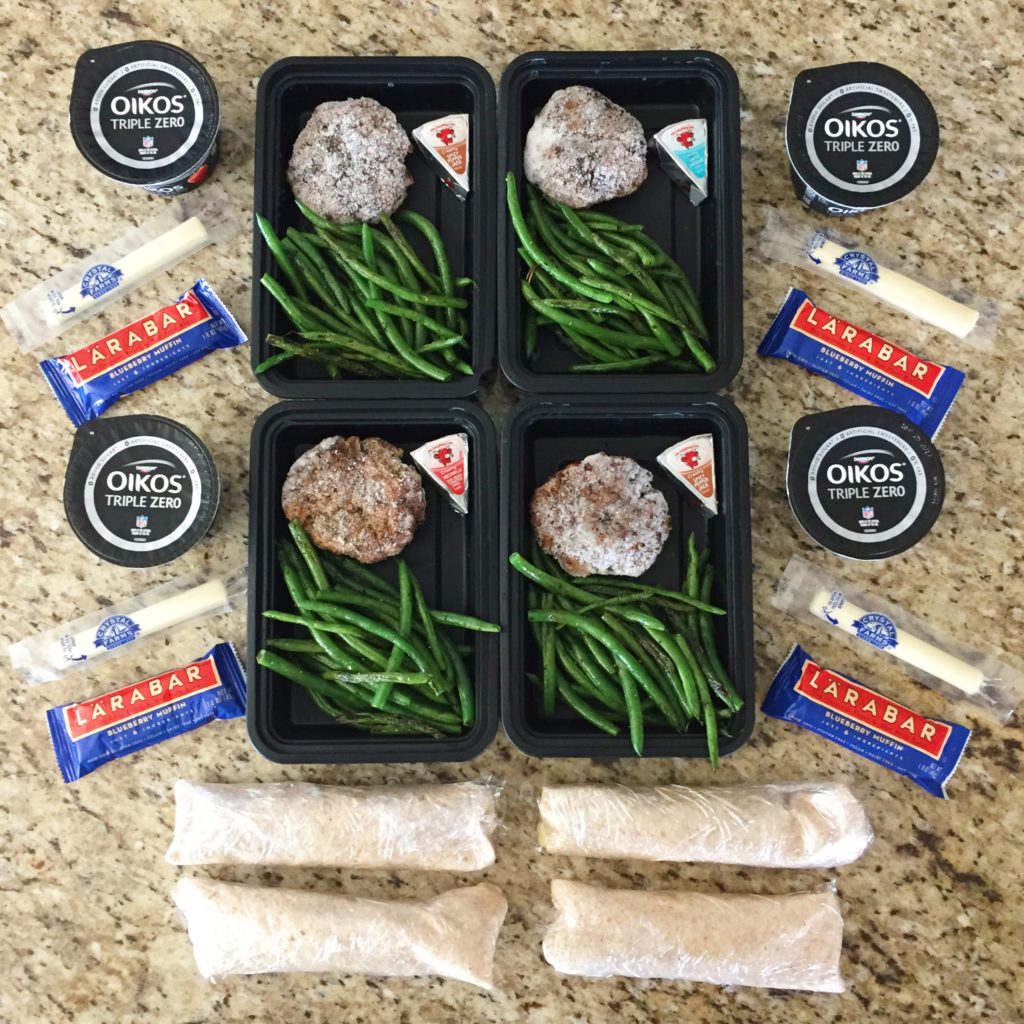 I didn't do ton of cooking for this week's meal prep. However, I did pull a few cooked hamburgers out of the freezer to eat all week. I'd made them during meal prep a few weeks ago and kept them in the freezer for quick meals and easy prep.
One thing I did cook was green beans. I used our grill pan inside and cooked them over medium heat in a little extra-virgin olive oil. Midway through cooking I sprinkled them with salt and pepper.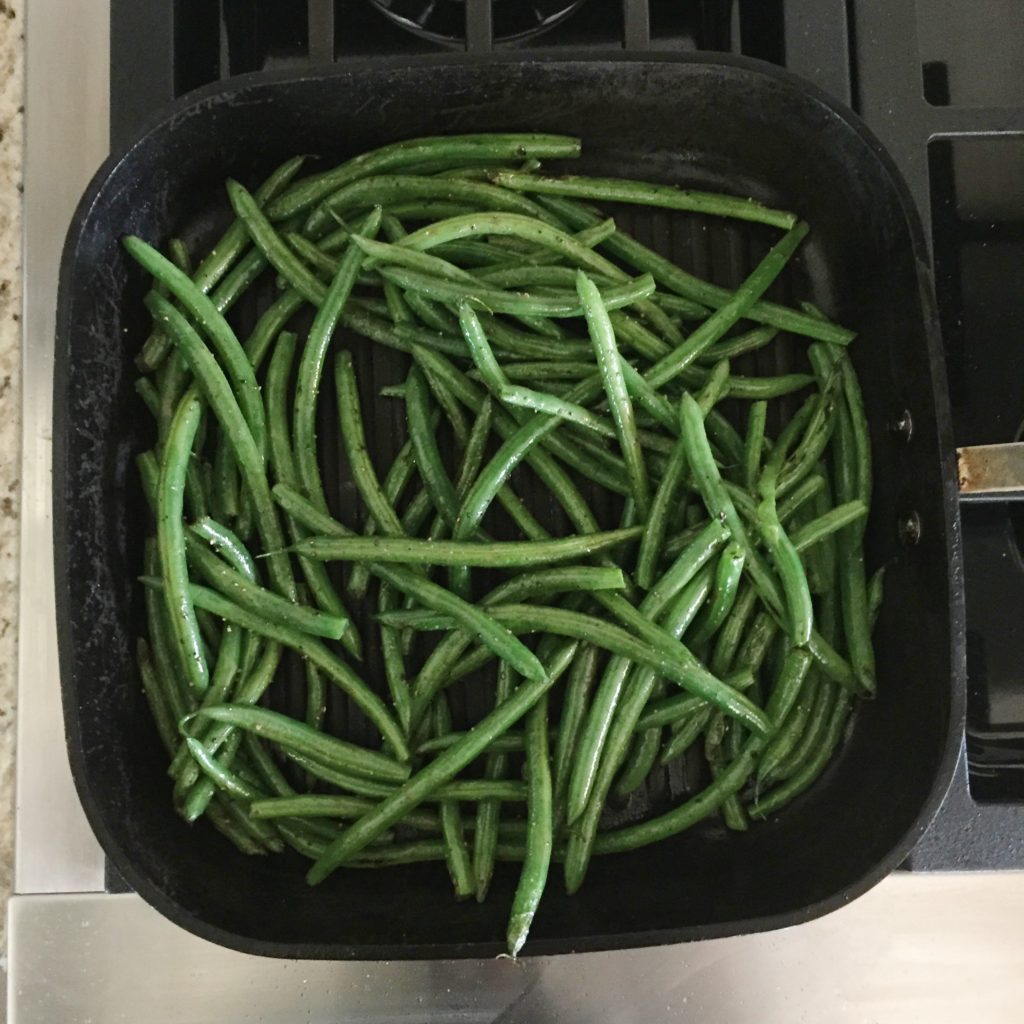 I divided the green beans among four meal prep containers, then added a frozen burger and one Laughing Cow cheese wedge (I had a variety of flavors).
I also made some breakfast burritos for a mid-morning snack. First, I scrambled eggs and egg white together in a large pan over medium-low heat. I added salt and pepper to the eggs as they were cooking.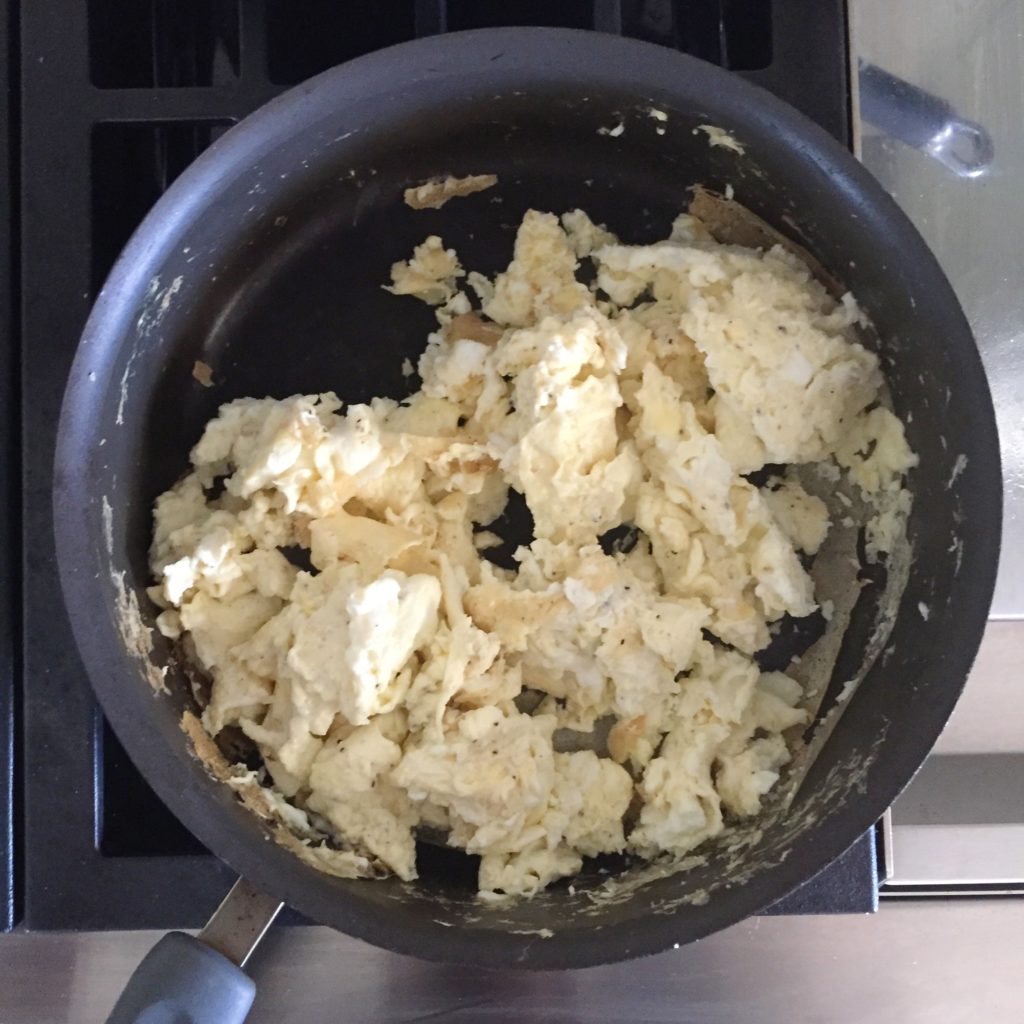 Once the eggs were cooked I divided the mixture between four whole wheat wraps, topped them with a little shredded mozzarella cheese and some hot sauce. Then I rolled each one and wrapped it in plastic wrap. Super simple!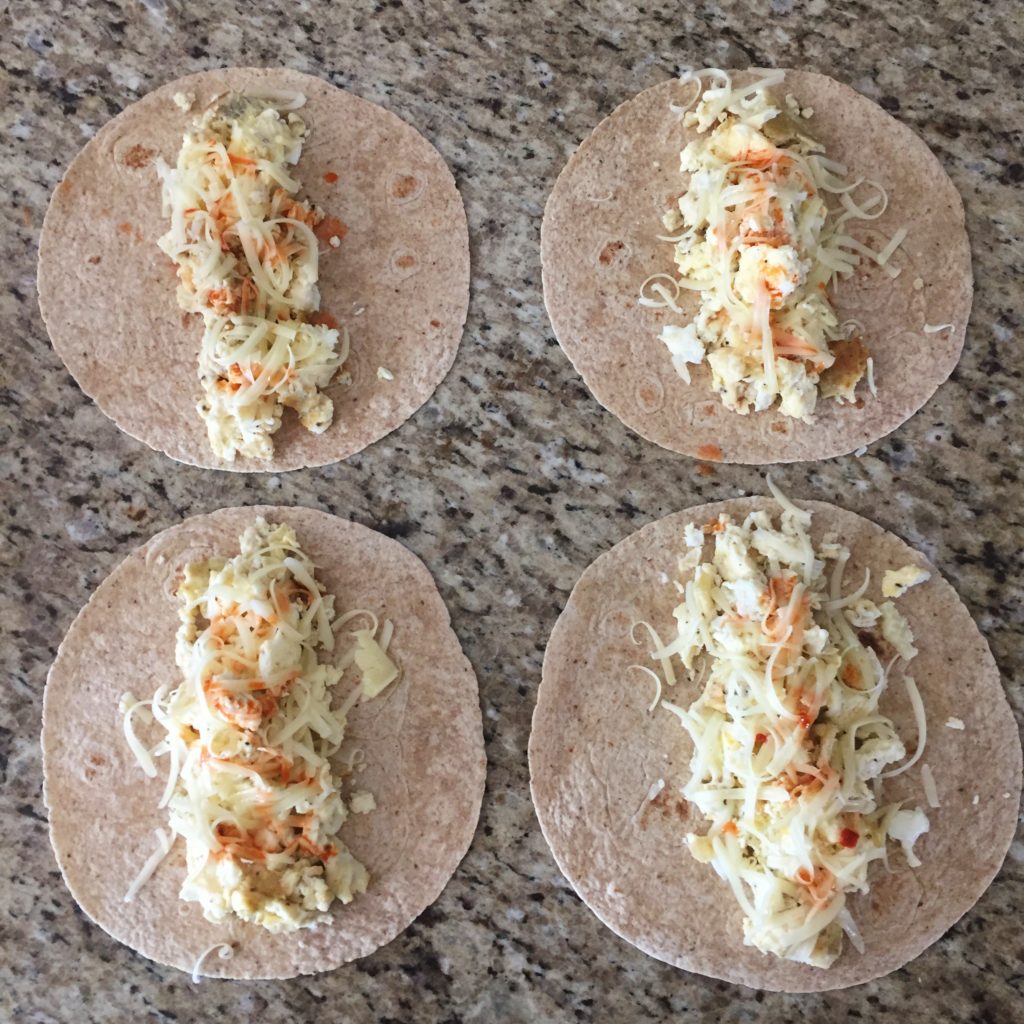 Honestly that was all I cooked! I did cut up some cantaloupe and pineapple to enjoy throughout the week.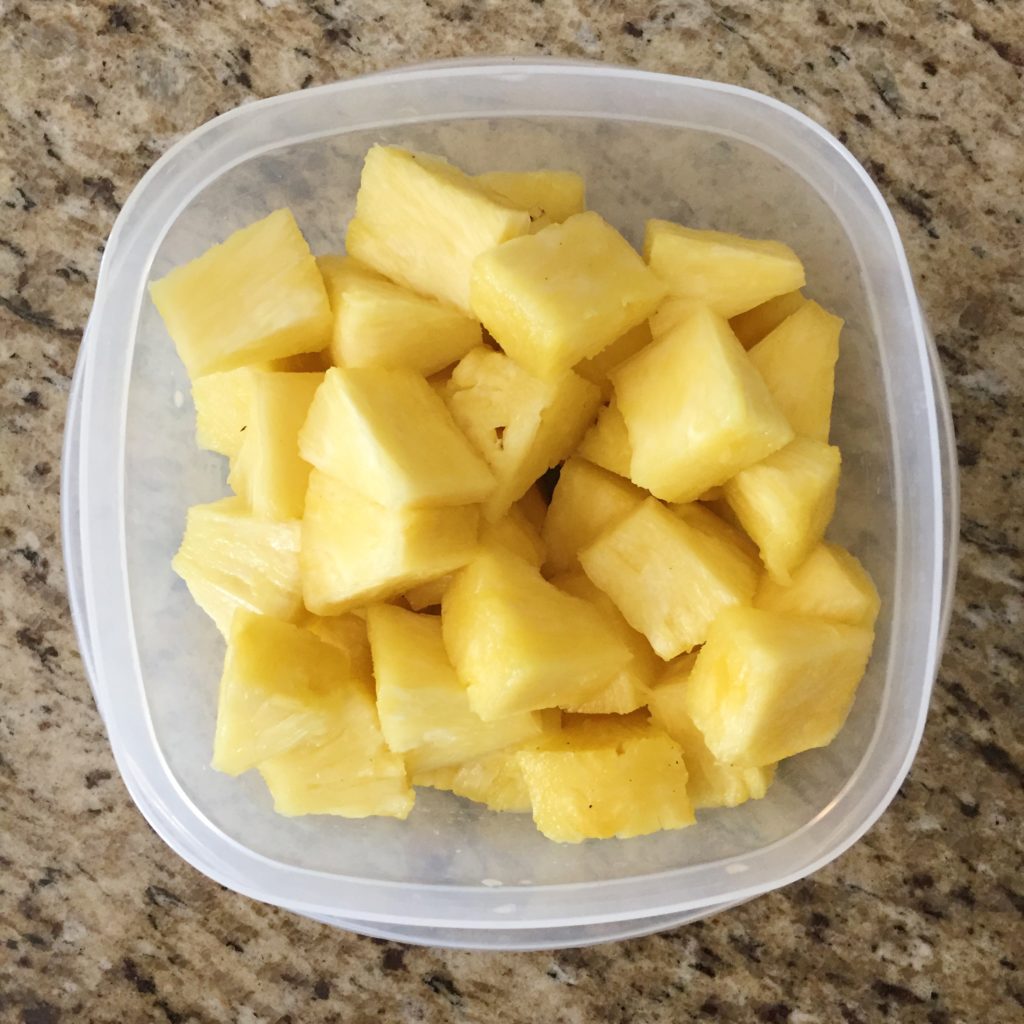 My foods this week are mainly snacks, because I can't eat too much at one time or I get sick! I'm currently 36 weeks pregnant and I am feeling a little nauseous again and have heartburn. Small snacks spread out throughout the day helps a lot.
Each day I'll take a breakfast burrito, string cheese, a Larabar and some yogurt. Other options I have include the pineapple, cantaloupe and grapes for fresh fruit and some popped popcorn as well.
What are some of your favorite healthy snacks?!
Well that was everything in terms of meal prep ideas this week. Not so many "meals" but it was still some prep work done ahead of time. If you have questions about these meal prep ideas then please email me at eatliftplayrepeat@gmail.com or comment below.