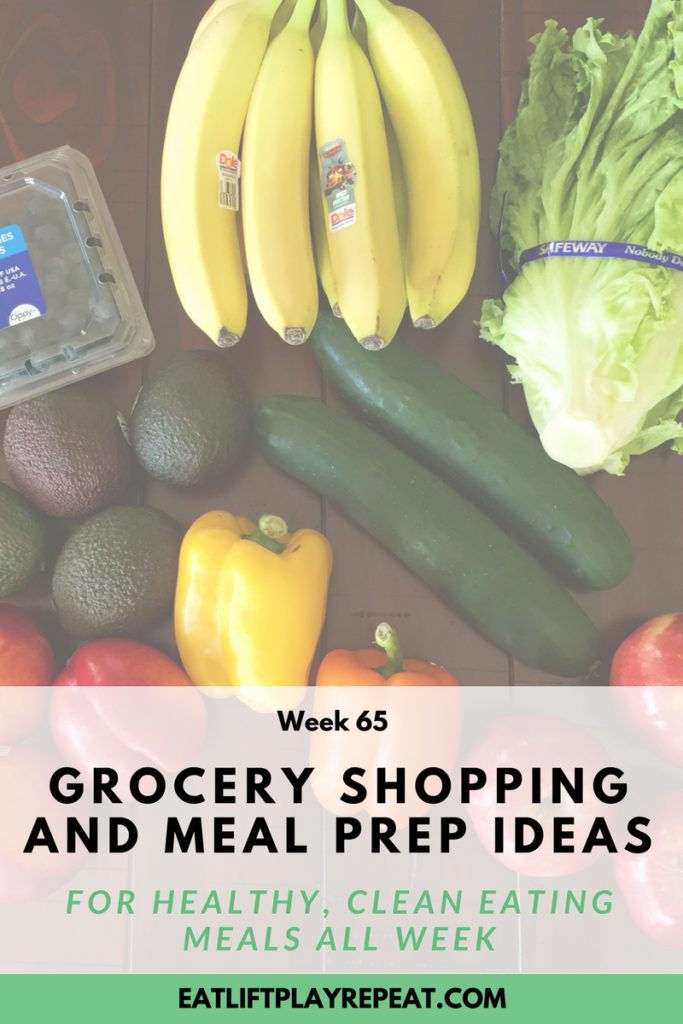 My weekend was a little crazy due to a two-day golf tournament. I had a little bit of time for meal prep ideas, but I was lacking in energy after a round of golf Saturday and another round Sunday.
Instead of skipping meal prep I decided to prepare some really easy foods. In fact, the only thing I cooked was hardboiled eggs! Sandwiches and a variety of convenient snacks will get me through the rest of the week.
A little planning can help a ton when it comes to meal prep ideas. If you are short of time, then plan to make simple foods that don't require a lot of cooking! I'm still managing to eat healthy, clean eating foods all week without much effort.
If you have questions about these meal prep ideas or my grocery shopping trip then please ask! Email me at eatliftplayrepeat@gmail.com.
Grocery Shopping: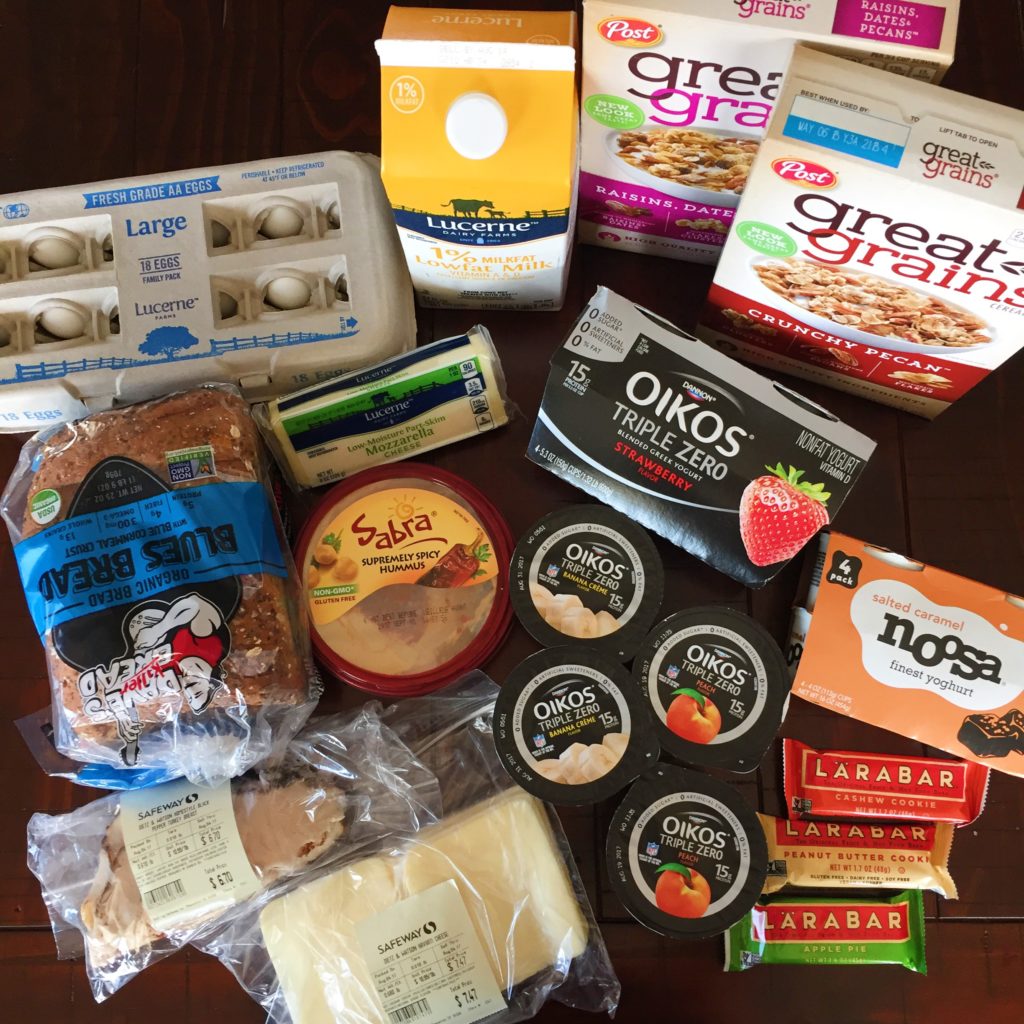 green leaf lettuce, cucumbers and bell peppers
bananas, blueberries, apples, nectarines and avocados
eggs, 1% milk, Oikos Triple Zero Greek yogurt cups (individuals and a 4-pack), Noosa yogurt cups and mozzarella cheese
Great Grains cereals – Raisins, Dates & Pecans and Crunchy Pecan
Dave's Killer Bread with Blue Cornmeal Crust
deli turkey, deli Havarti cheese and spicy hummus
variety of Larabars
Meal Prep Ideas: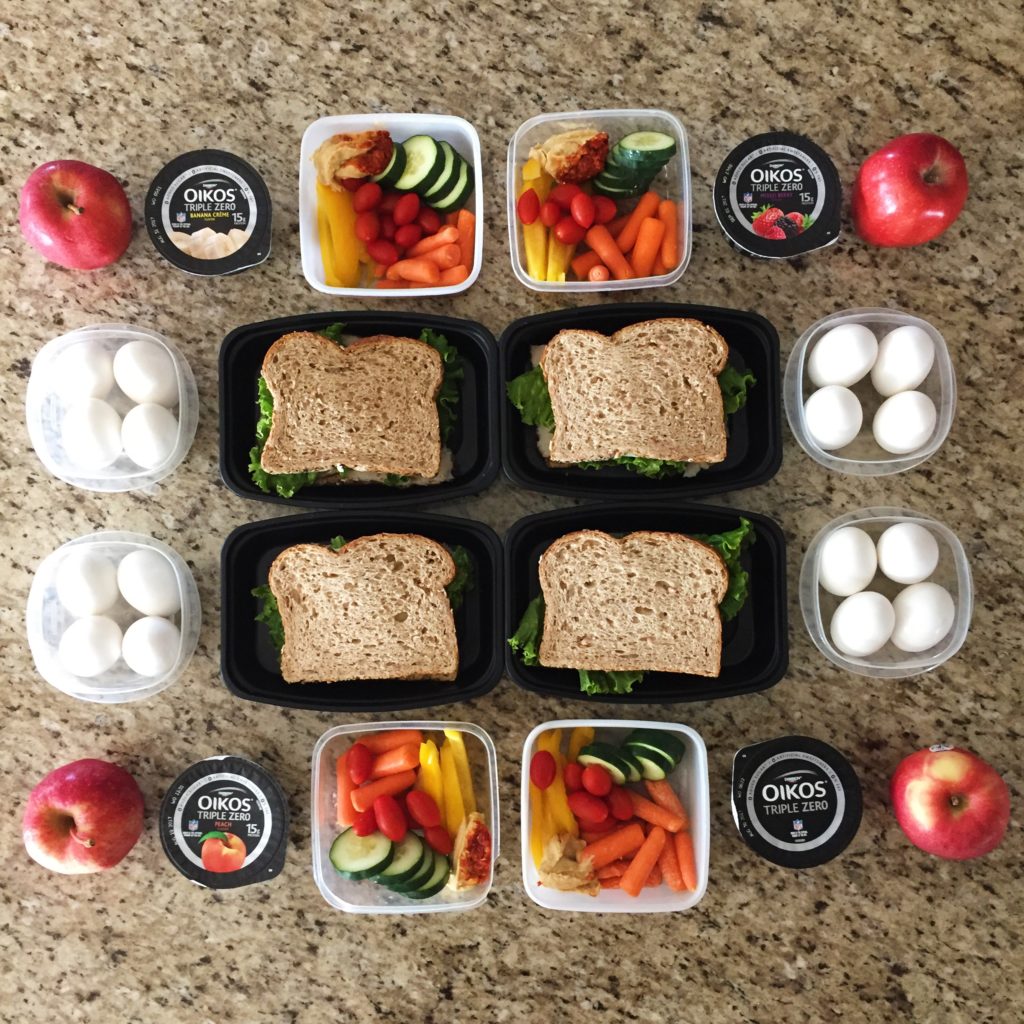 My weekend was full of golf and I didn't have a lot of time (or energy) for meal prep this week. I still managed to get it done however!
I went grocery shopping Friday night. When I got home I cooked some hardboiled eggs for the week. I used my steam oven to do so, but you could boil them in water on the stove.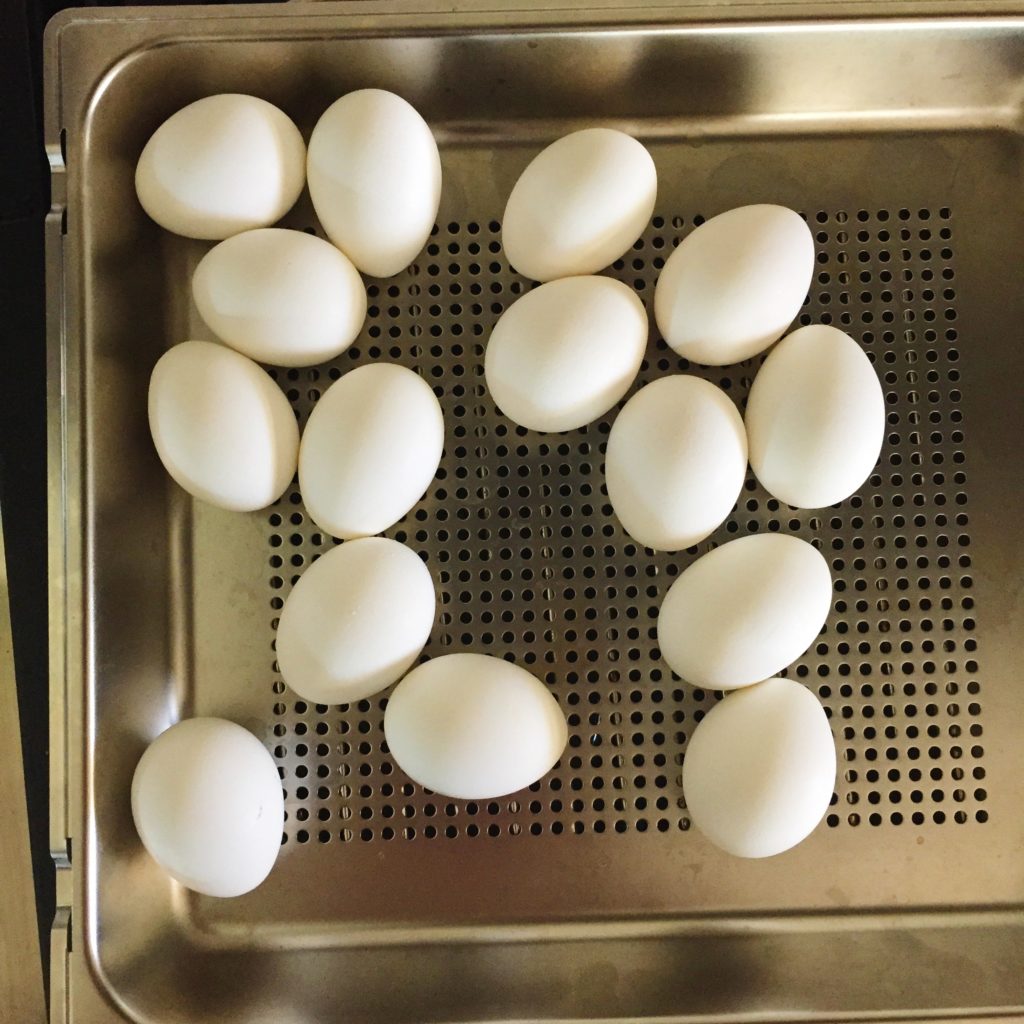 Honestly, eggs were the only thing I cooked all weekend!
I knew I wouldn't have a lot of time to prepare food, so I planned to make turkey sandwiches for lunch this week. This week is a little strange because I have a lot of work commitments, but not lunch dates. I still need lunch but I need it to be convenient and easy to eat since I'll be on the go!
The turkey sandwiches consisted of two slices of Dave's Killer Bread, 1 slice of Havarti, several slices of deli turkey and some green leaf lettuce. I left all sauces off the sandwiches so that the bread wouldn't get mushy. My plan was to add mayo, mustard or even mashed avocado to my sandwiches before eating them. If I don't have that option, then these sandwiches will be perfectly fine to eat without any sauce.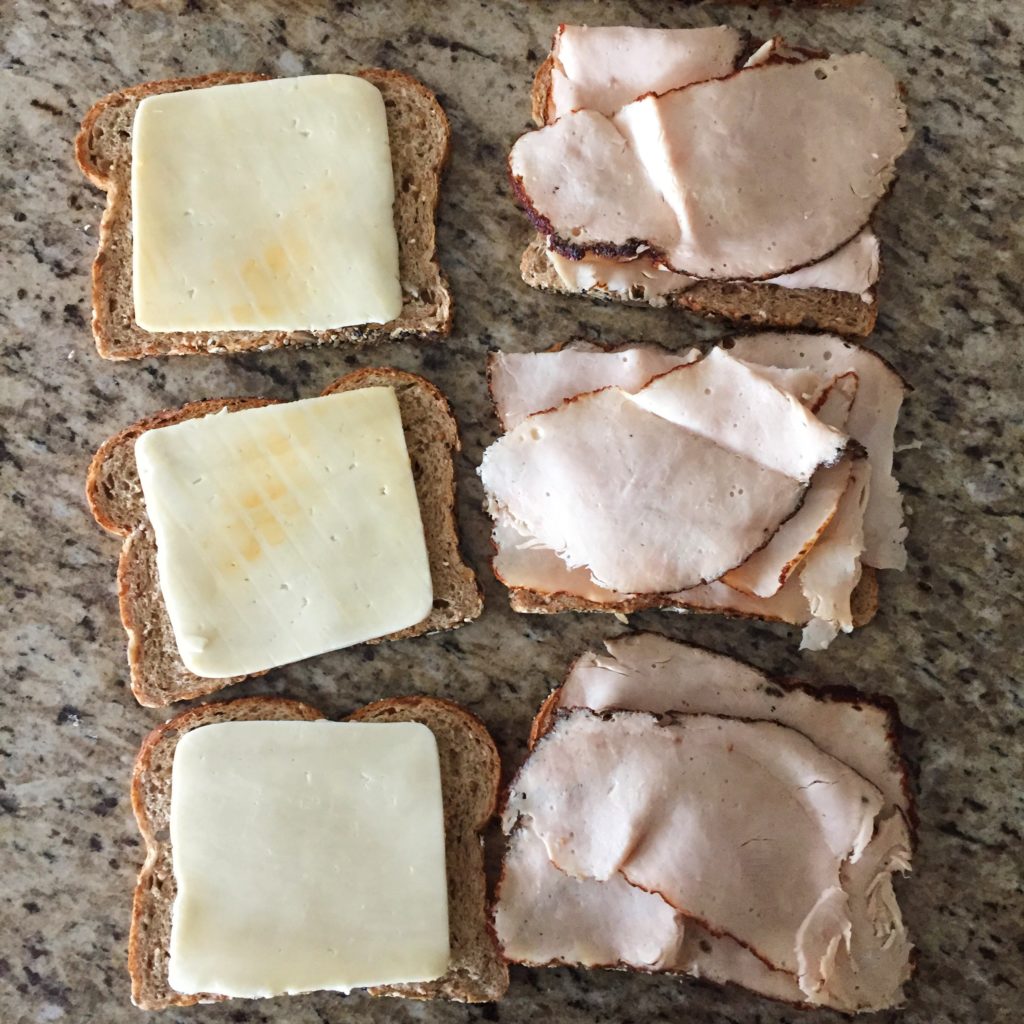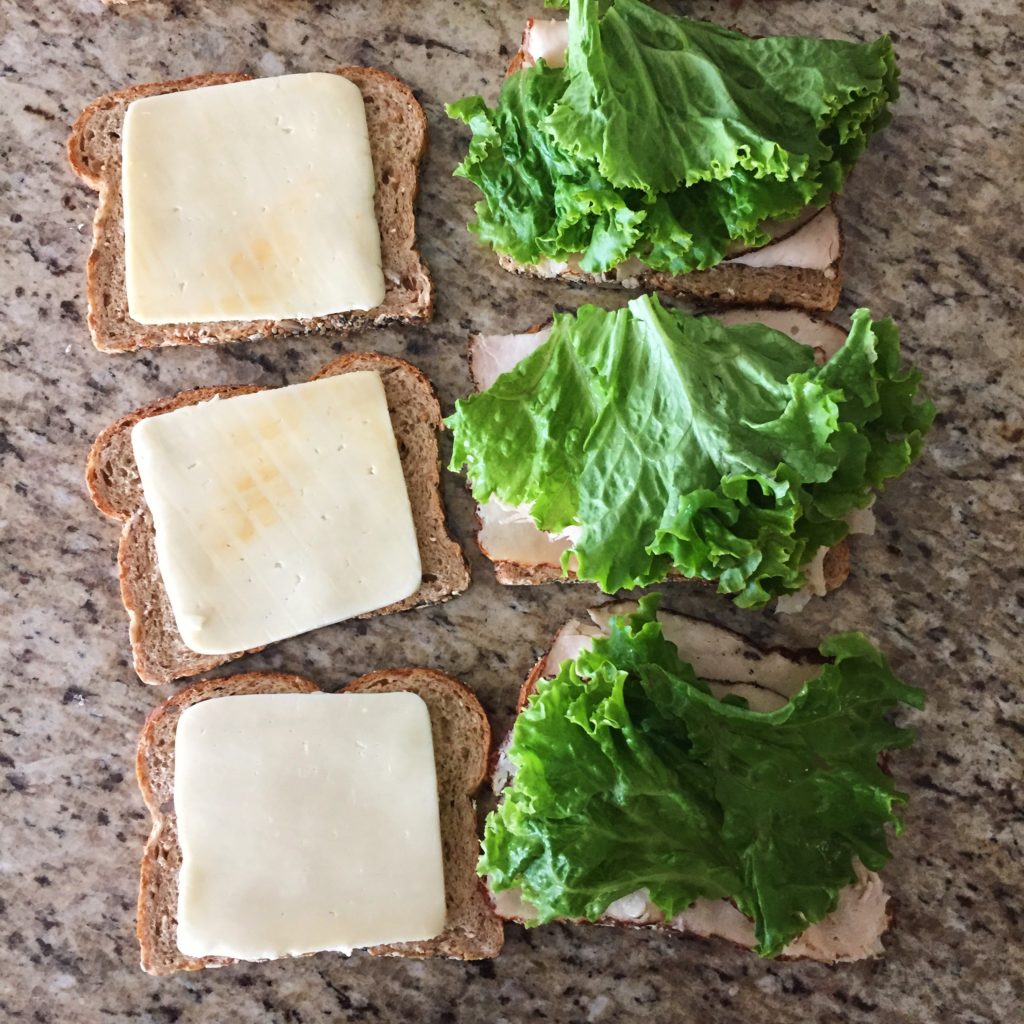 Sandwiches are fairly underrated meal prep ideas in my opinion! I always forget about making a quick sandwich when it takes less than 5 minutes to make four of them! Plus, they are quite versatile in terms of flavors and toppings.
Next, I sliced some cucumbers and bell peppers. I packed containers with a few slices of each, plus carrots, cherry tomatoes and a dollop of hummus. I'll eat this snack around lunch or mid-afternoon for some protein and veggies!
I packed some apples and Greek yogurt cups for a snack, plus I'll take a Larabar each day just in case.
Well that was everything that I prepped this week for meal prep ideas! It didn't take me very long to get all of this ready, which was great because I was lacking time and energy.
If you have any questions about these meal prep ideas then please ask. Email me at eatliftplayrepeat@gmail.com or comment below!