It was hard to even call what I did this week "meal prep". Donny & I were in Tennessee from late Friday night to Wednesday morning seeing his sister and her family.
We landed in Denver about 10:00am, so we stopped by Target on the way home to grab a few things.
I didn't have to do too much in terms of meal prep ideas because I only have two work days to make food for! I'll do another normal shopping trip and meal prep session this weekend. Check out how simple I kept things this week.
Groceries: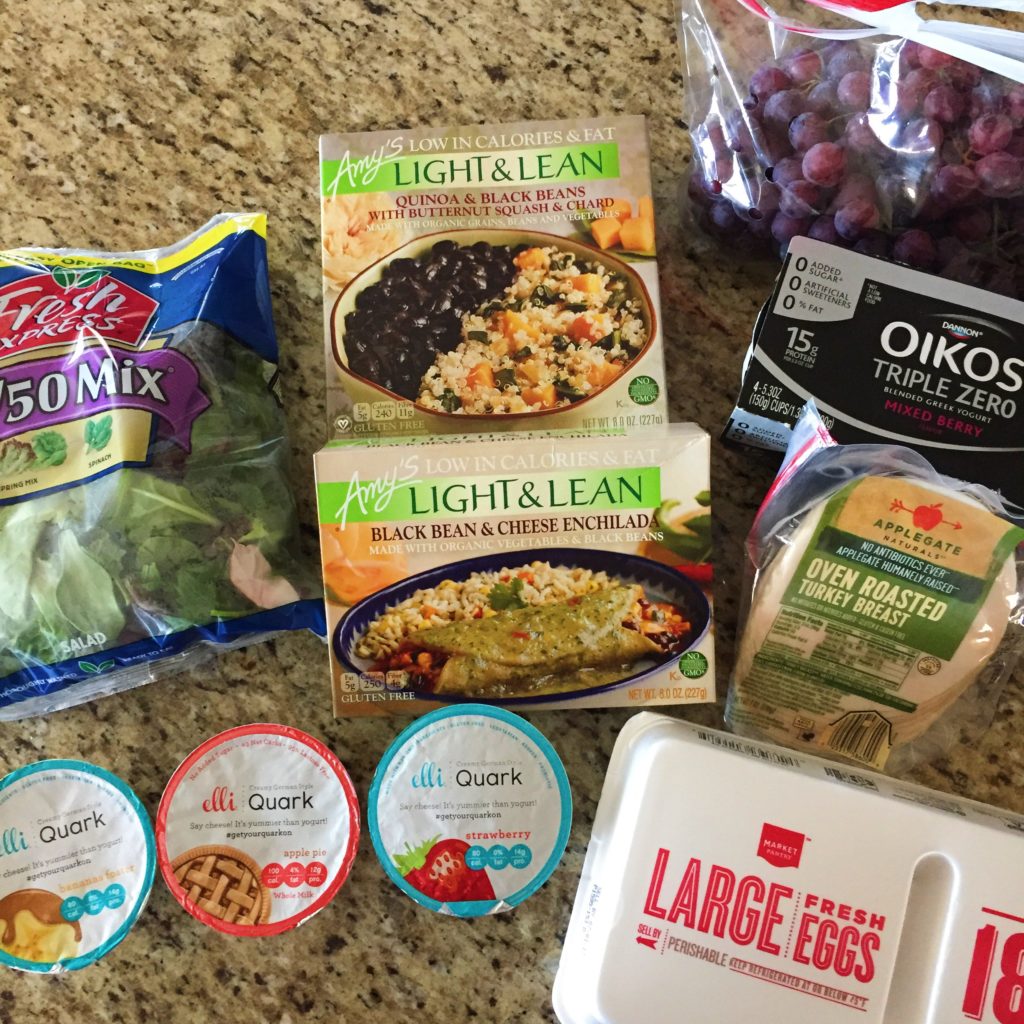 eggs, sliced turkey, Oikos Triple Zero Greek yogurt (6-pack of mixed berry) and a variety of Elli Quark
2 Amy's Light & Lean frozen meals
50/50 salad mix and red grapes
Meal Prep Ideas: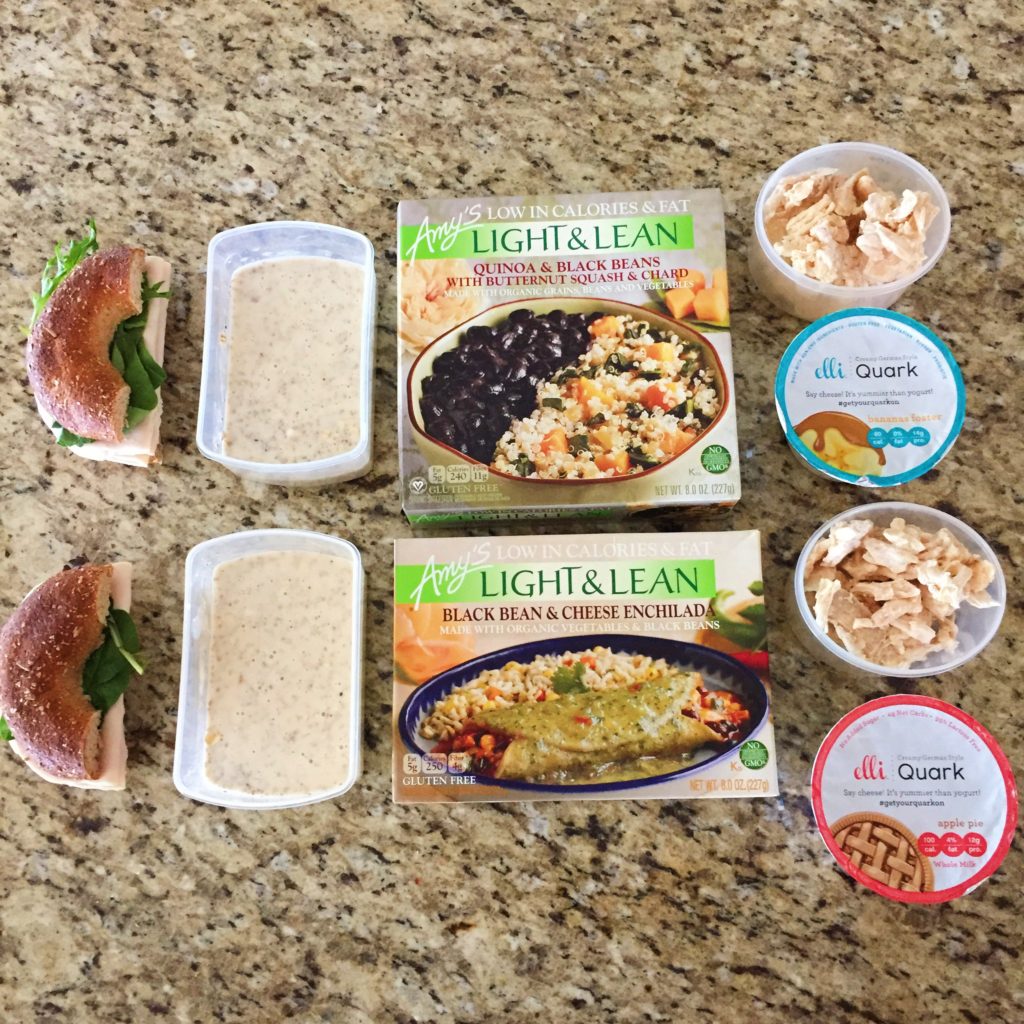 Since I only had two days to prepare food for I kept the meals very simple.
I made two quick 1/2 whole wheat bagel sandwich with turkey and spring lettuce. I didn't want the bagel to get soggy, so I skipped any condiments and I'll add mustard before eating. My plan was to eat this half a bagel and a yogurt for my afternoon snack.
Next, I made two servings of overnight oats using 1/3c rolled oats, 1/3c unsweetened almond milk, 1/3 scoop vanilla protein, 2oz Peach Greek yogurt (part of a Oikos Triple Zero cup) and 1/2 Tbsp chia seed. This will be my mid-morning snack for the next few days.
Last but not least, I packed some frozen shredded chicken to go with the Amy's frozen meals. They are vegetarian meals, but since I'm not vegetarian I'll add some more protein with chicken.
Other than that I'll pack some apples and possible some grapes for snacks each day.
Simple to do, but I feel better knowing I have meals even for these two short days. I could have eaten out for lunch both days, but I am glad I have another option since we didn't exactly eat healthy over our vacation!