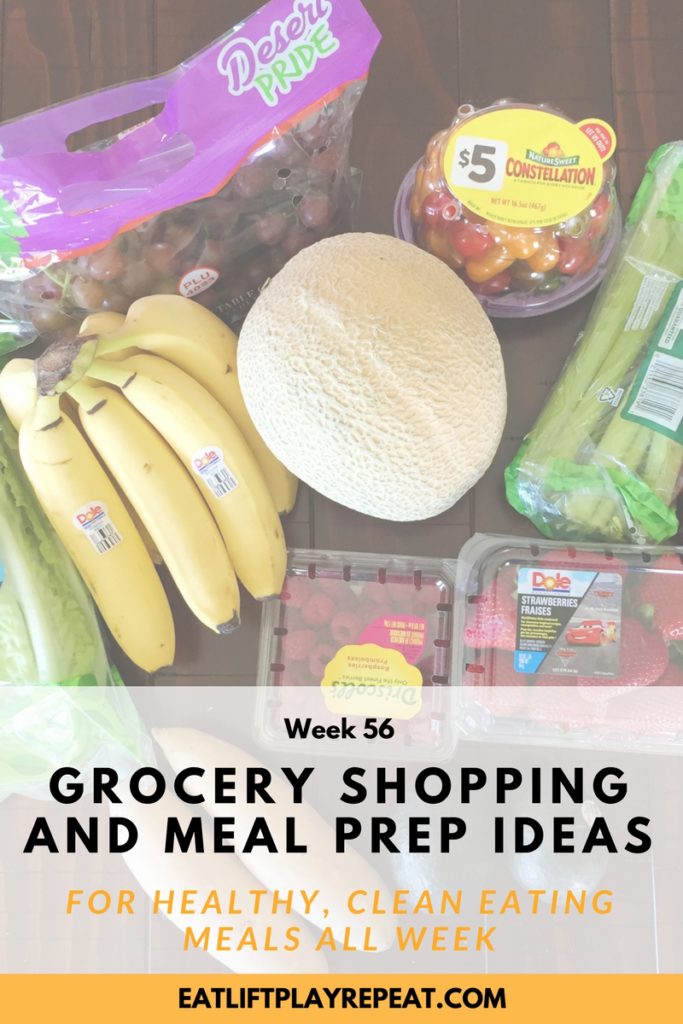 There are a few reason I like the warmer weather months in terms of meal prep ideas.
Produce is a huge difference, because in the summer time produce prices drop dramatically! Summer time is obviously a peak season for a lot of produce, so it tastes better and it is cheaper. Win-win my friend!
I also tend to change up my cooking routine in the summer. Actually, I tend to cook LESS for my meal prep ideas. My meals end up being more raw-based including salads and fresh fruit as snacks.
When it is 100 degrees out I don't like turning my oven on! I'll make other foods instead that require less cooking.
Today's Grocery Shopping & Meal Prep Ideas post is a great example of less cooking. The only thing I cooked this week ahead of time was hardboiled eggs! I still prepared a variety of meals for the week, so check out what no-cook meals were included.
Groceries: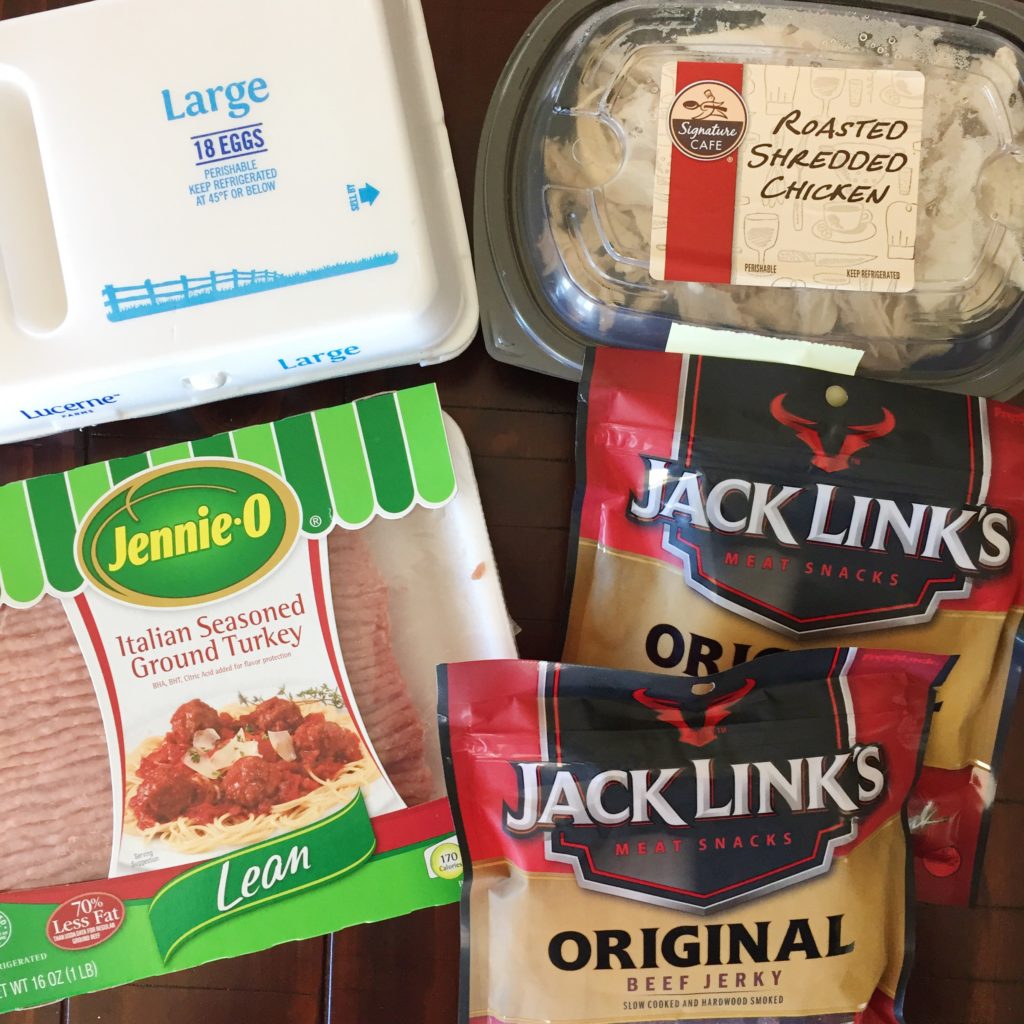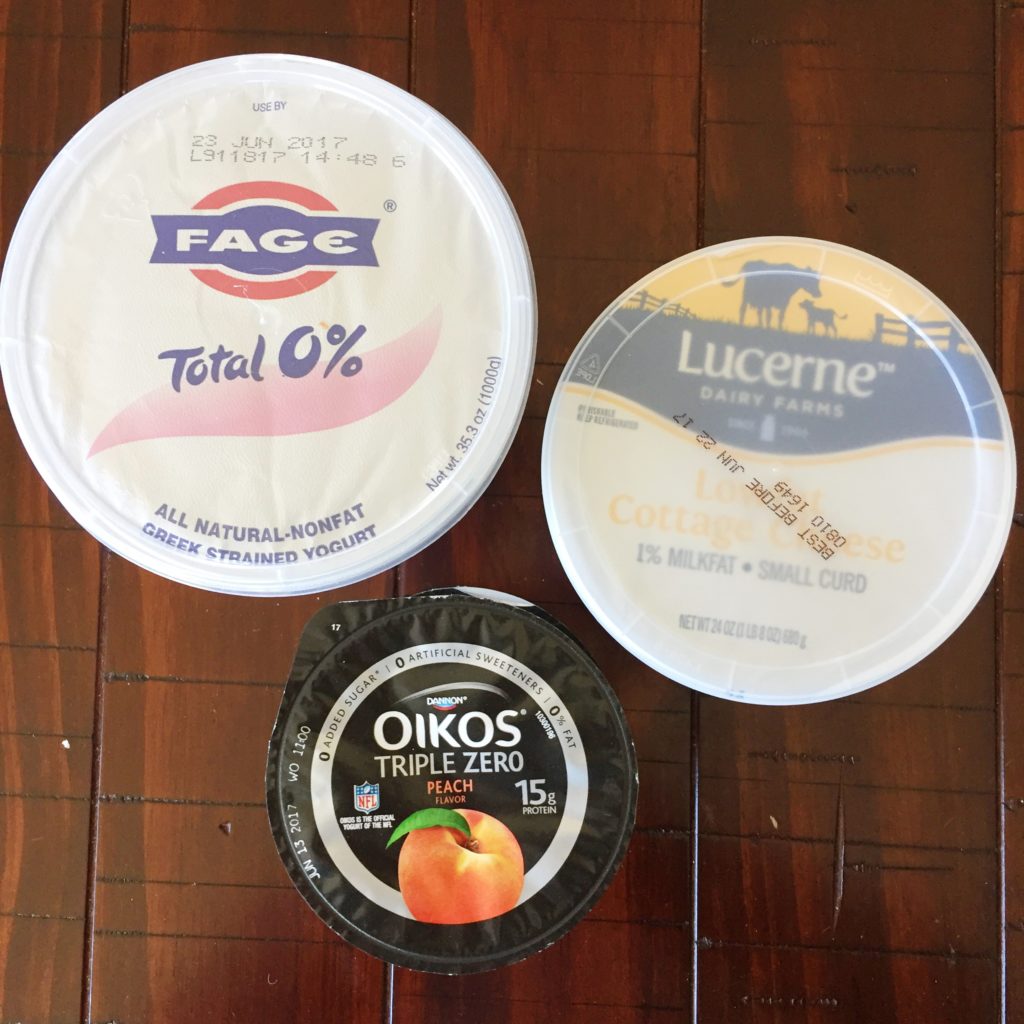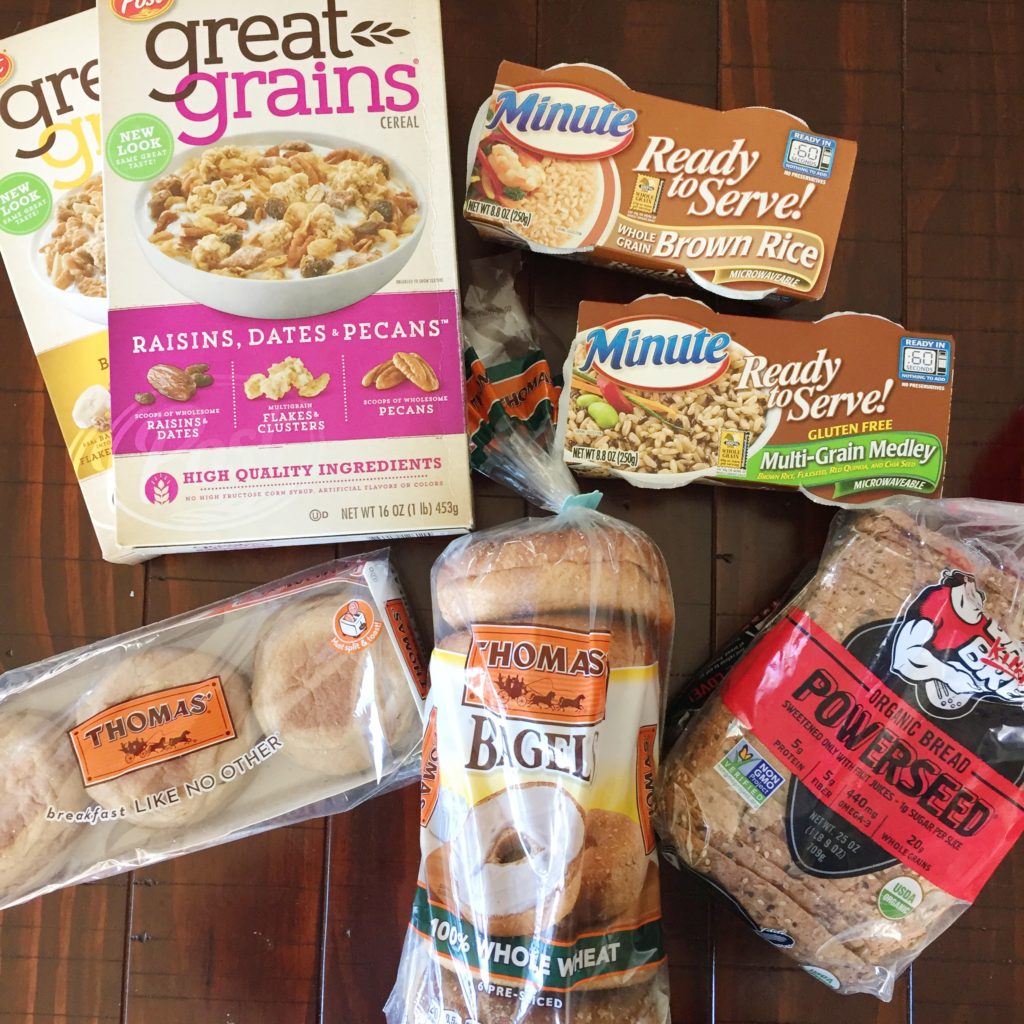 romaine lettuce, celery, heirloom cherry tomatoes and sweet potatoes
bananas, avocado, cantaloupe, raspberries, strawberries, red grapes and apples
rotisserie shredded chicken, Jennie-OItalian Seasoned Lean Ground Turkey, eggs and Jack Links Original Beef Jerky
0% Fage Greek yogurt, 1% cottage cheese and Oikos Triple Zero yogurt cups
Great Grains cereal (Banana Nut Crunch and Raisins, Dates & Pecans), Ready To Serve brown rice cups and Ready To Serve Multi-Grain Medley, Dave's Killer Bread (Powerseed), whole wheat bagels and whole wheat English muffins
Meal Prep Ideas:
The only thing I actually cooked this week was hardboiled eggs. Talk about keeping it simple!
I placed 12 eggs in a medium pot and covered them with water. Next, I set them on the stove and brought them to a boil (burner on high). Once the water was boiling I allowed them to boil for 5 minutes, then I turned off the heat and placed a lid on the pot. I let that sit for 15 minutes before taking the lid off. After 15 minutes was over, I took the lid off the pot and allowed the water and the eggs to cool. Once it had cooled, I drained the water and ran cold water over the eggs.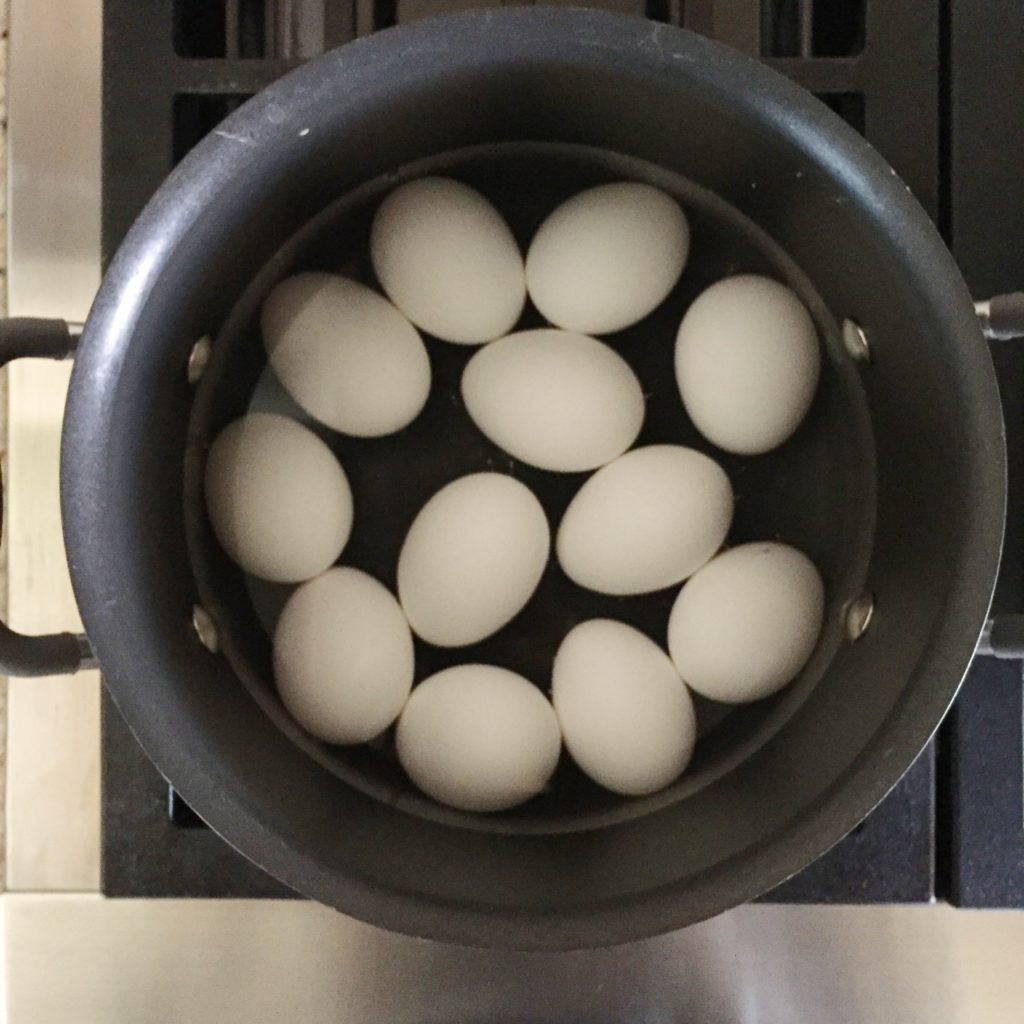 As the eggs were cooking I diced the cantaloupe up.
I am much more likely to each fruit if it is already ready-to-eat. Apples, bananas, oranges and grapes are easy to grab quickly, but fruits like watermelon, pineapple and cantaloupe need a little more prep work ahead of time.
If I don't do it right away, then I tend to put it off and the fruit spoils!
Next, I made some yogurt parfaits. In a medium bowl I mixed the container of 0% Fage Greek yogurt (plain) with some vanilla protein powder.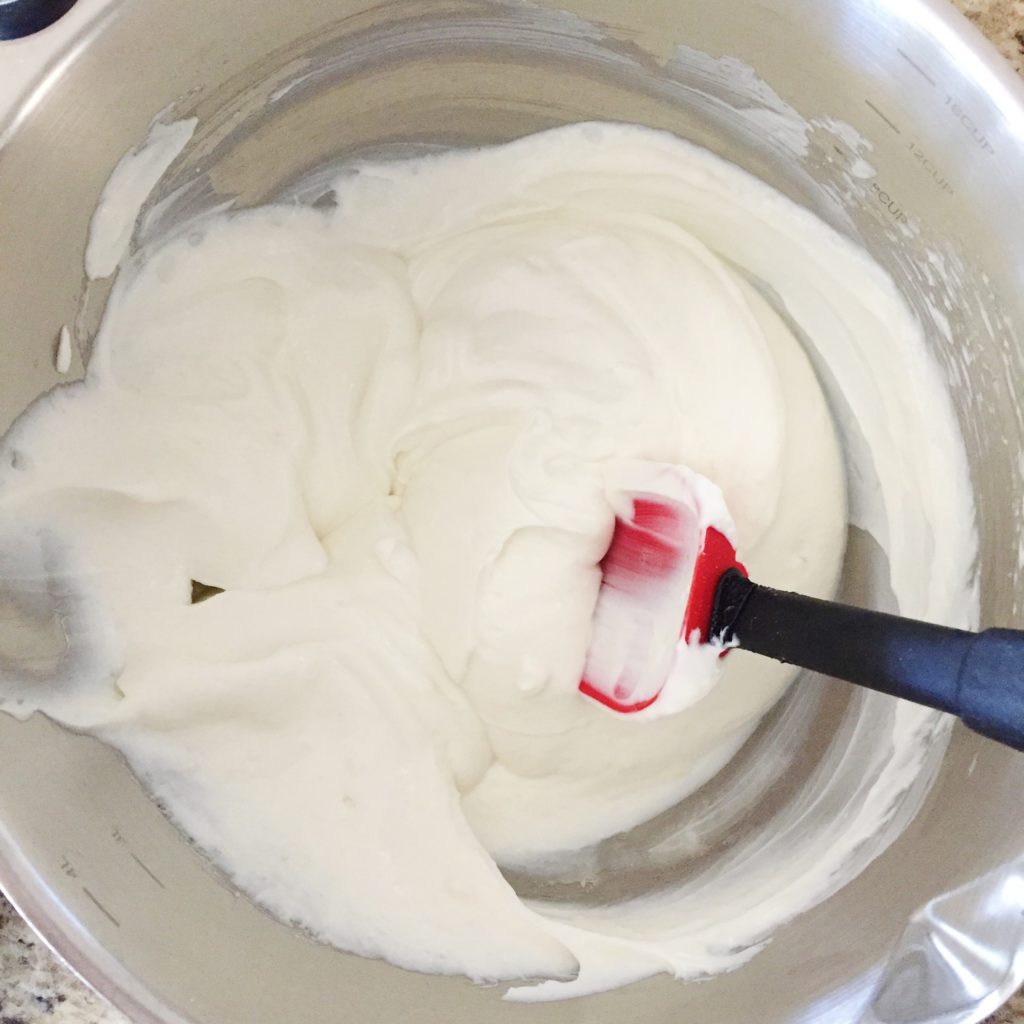 I divided that mixture among five different containers and topped it with a mixture of raspberries, strawberries and banana.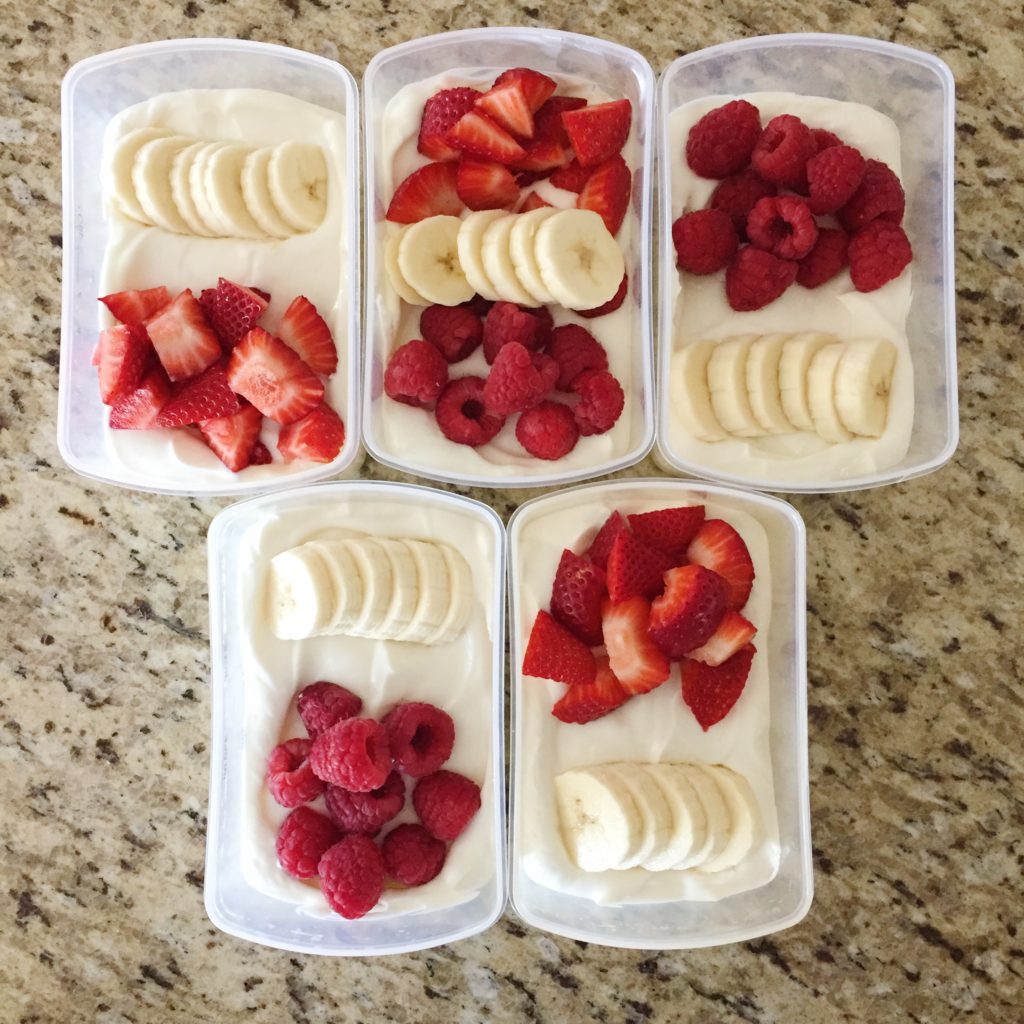 To add some crunch to the parfaits I packed baggies containing 2Tbsp Uncle Sam's Wheat Berries cereal and 1Tbsp sliced almonds. I'll sprinkled that mixture on the yogurt before eating.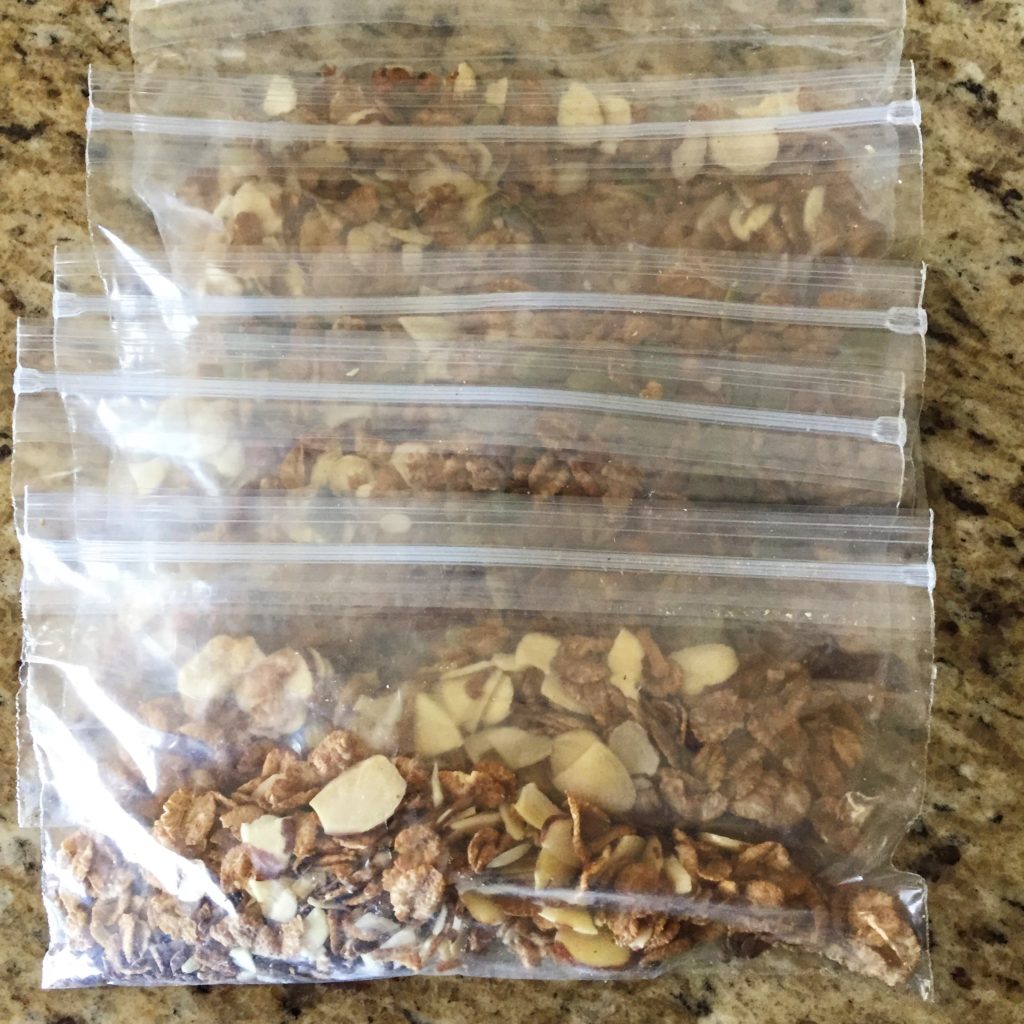 Part of my lunch involved a side salad, so I chopped the romaine lettuce and topped it with other chopped veggies including carrots, celery, cucumber and tomatoes. I added some red grapes to the container since there was room.
My lunch is going to rotate between chicken salad and egg salad. I plan to take some bread with me to make a chicken salad sandwich or an egg salad sandwich to go along with the chopped salad and grapes.
First, I made two servings of the 3-Ingredient Chicken Salad recipe from earlier this week.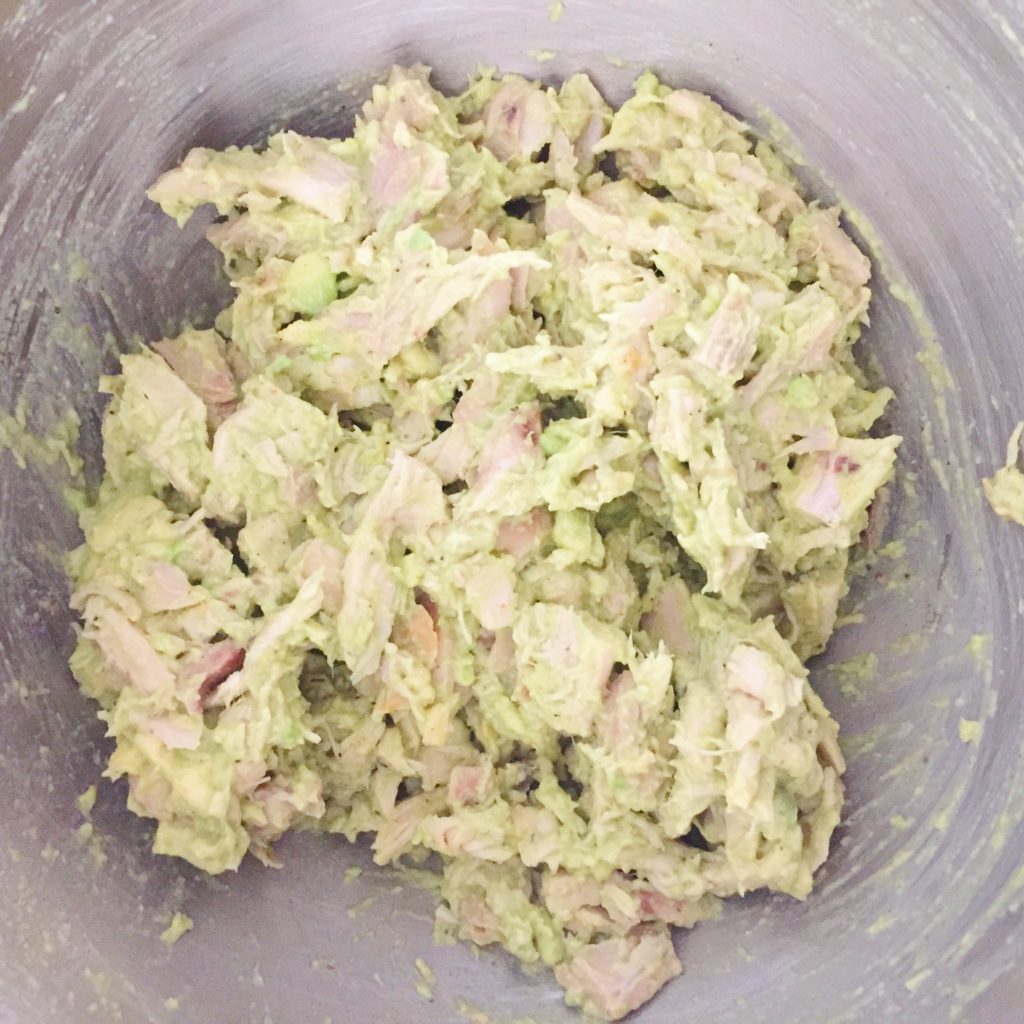 Next, I made the egg salad
First, I peeled the hardboiled eggs and combined 3 egg whites + 1 whole egg to a boil. Then I added 1/2Tbsp Primal Kitchen Avocado Oil Mayo, 1/4 avocado, 1/8 tsp salt and 1/8 tsp pepper. Next, I mixed all that up and put it in a container to take for lunch.
Sometimes I'll mix all three servings at once, but this time I actually did each individual serving one at a time.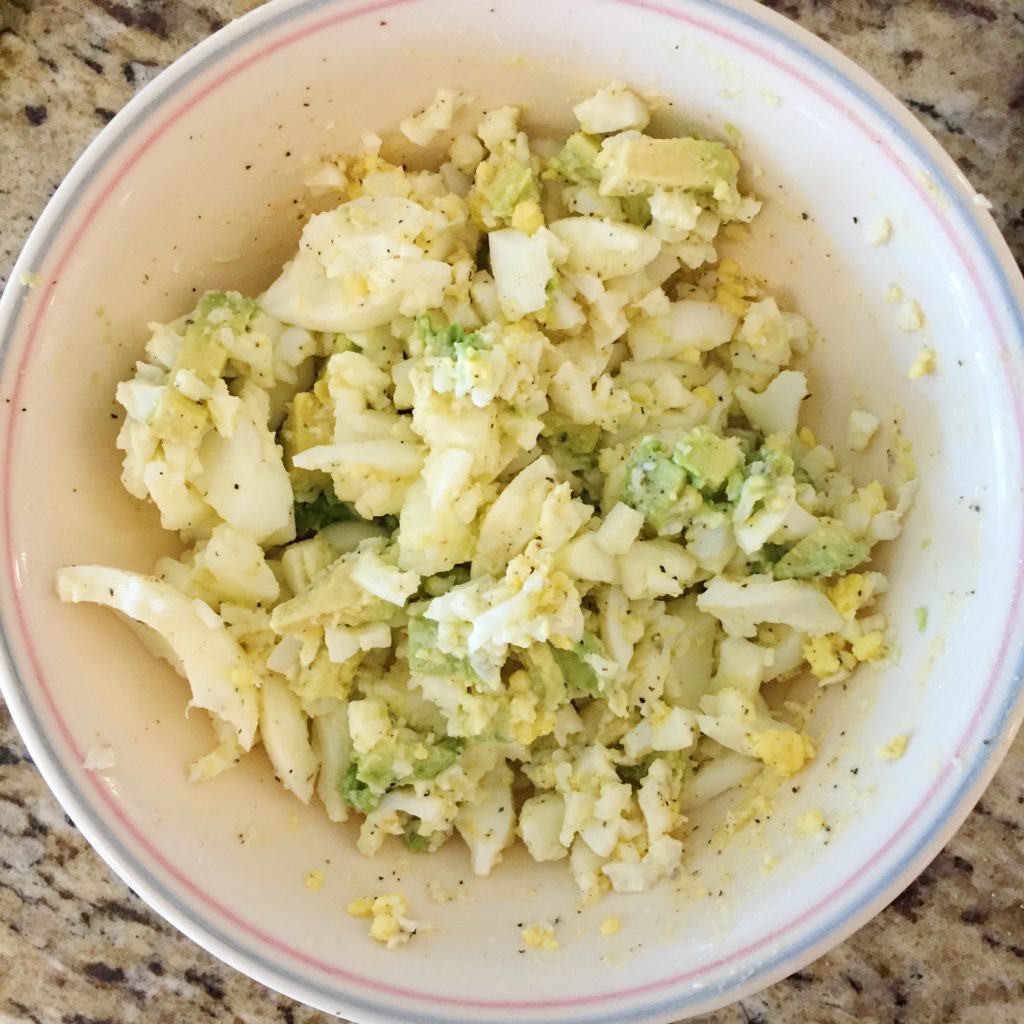 My afternoon snack will be 1 package of the Jack Link's Original Beef Jerky and an apple. I'll keep Oikos Triple Zero Greek yogurt cups, oranges and cantaloupe handy as well in case I get hungry throughout the day!
If you have any questions about these meal prep ideas or about the groceries I purchased then please let me know! Email me at eatliftplayrepeat@gmail.com or comment below.