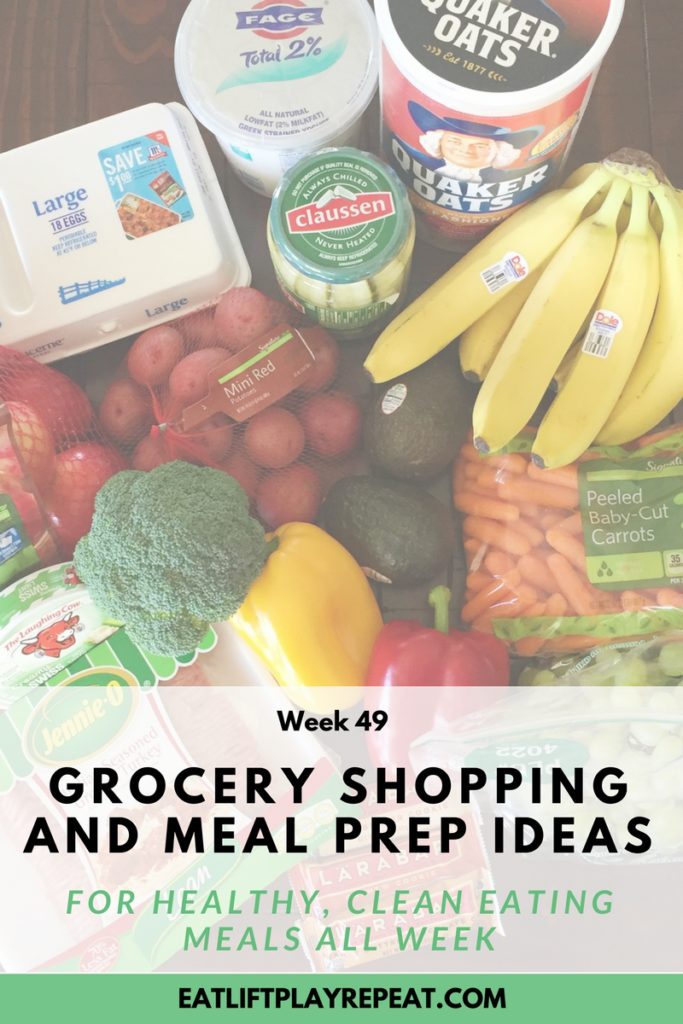 Well my meal prep ideas lately have been not quite as intense as they were a little while ago. If you are signed up for my email list then you might already know…
Donny & I are having a baby! Yes, we are expecting our first child in September. We are really excited!
I feel really good, but lately it has sounded better to have more "snack-like" foods in the morning and in the afternoon, rather than multiple meals throughout the day. Maybe you didn't notice at all, but in the afternoon I've been skipping meals like chicken & veggies and opting for things like cottage cheese! I went through a stage where chicken didn't sound appealing (it tasted fine, but it didn't sound good if I just thought about it) so I just avoided having any type of meat in the afternoons.
I've been making normal, healthy lunches then having a few more snacks throughout the day. My meals are still pretty much clean eating friendly, but I've been enjoying a little more dessert and a few more indulgences! I'm not tracking my food intake, but I should start up again to make sure I'm eating enough for Baby E (sure FEELS like I am eating a ton, haha).
I am super lucky and haven't been sick at all (I'm 18 weeks now) and I've still been able to enjoy grocery shopping, meal prep and healthy foods in general. Hopefully that continues over the next 22 weeks! It'll be fun and interesting to see how this pregnancy effects meal prep. I am using a lot more convenient foods, that's for sure!
If you have any questions about what I bought grocery shopping or any of the meal prep ideas then please ask! Email me at eatliftplayrepeat@gmail.com or comment below.
Groceries: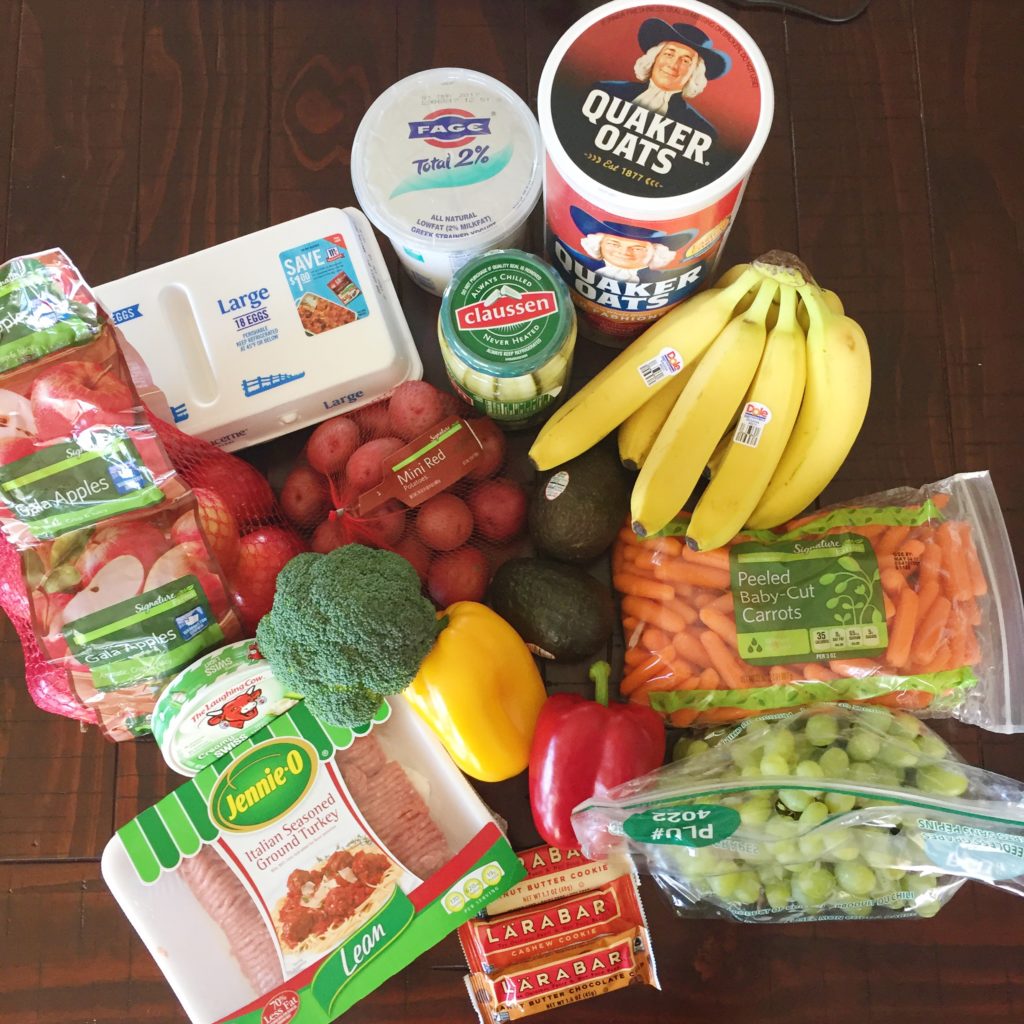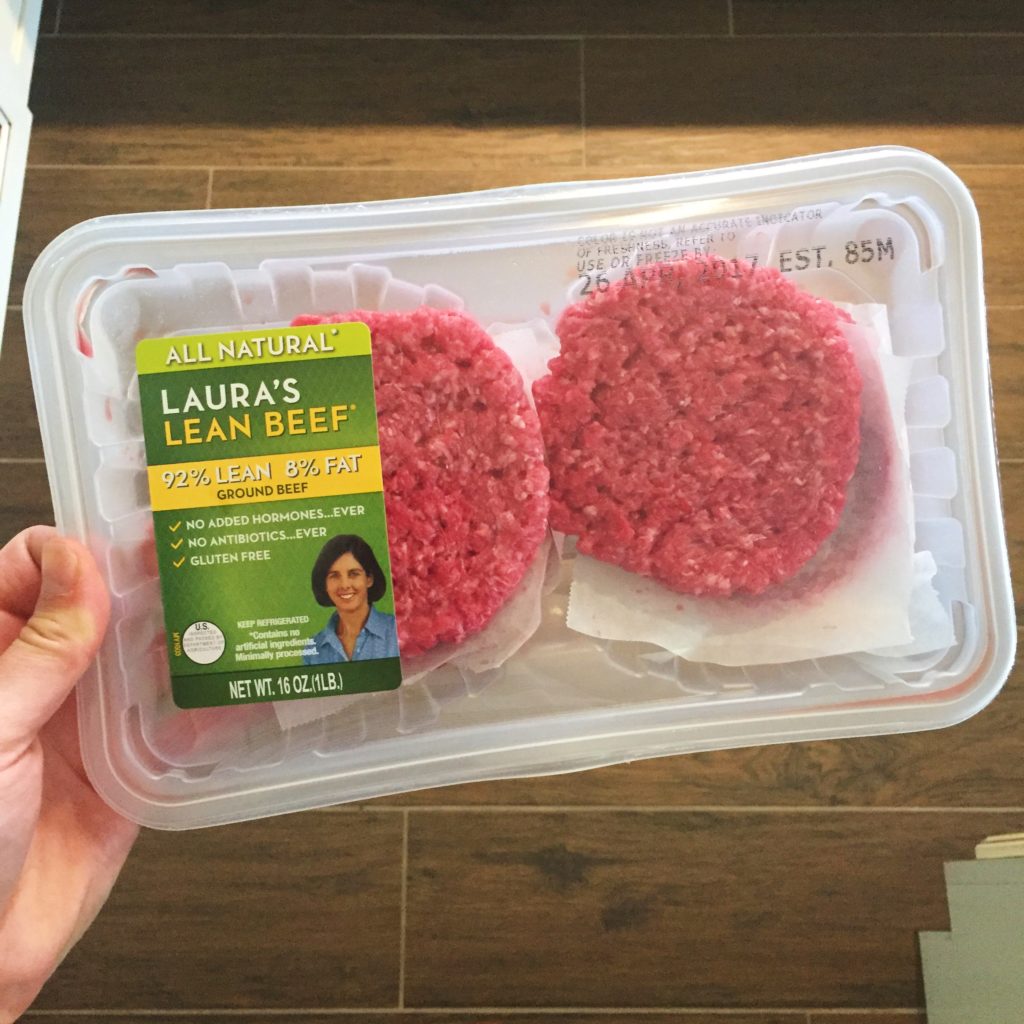 Laura's 92% Lean Beef patties, Jennie-O Italian Seasoned Lean Ground Turkey, eggs, 2% Greek yogurt
baby carrots, red potatoes, bell peppers and broccoli
bananas, green grapes, avocado and gala apples
Claussen dill pickles, Laughing Cow Light Swiss Cheese wedges, Quaker rolled oats and three Larabars
Meal Prep Ideas:
I kept meal prep really easy this week. Since I had bought hamburger already in patty-form I decided to have sautéed bell peppers, quinoa and burgers. A few weeks ago I made this during meal prep and it was SO good. My mom has this on her list of staple easy-dinner-recipes and it is legit!
I cooked the hamburgers on our griddle over medium-high heat. However, before cooking I sprinkled both sides with salt and pepper.
While those were cooking I sautéed 1 sliced red onion and 3 sliced bell peppers (two red and one yellow) in 1tbsp extra-virgin olive oil over medium heat. I like to stir these occasionally, but not too much. If you avoid constantly stirring them, then the veggies caramelize a little and you get that nice char on them. It adds a ton of flavor. Yum!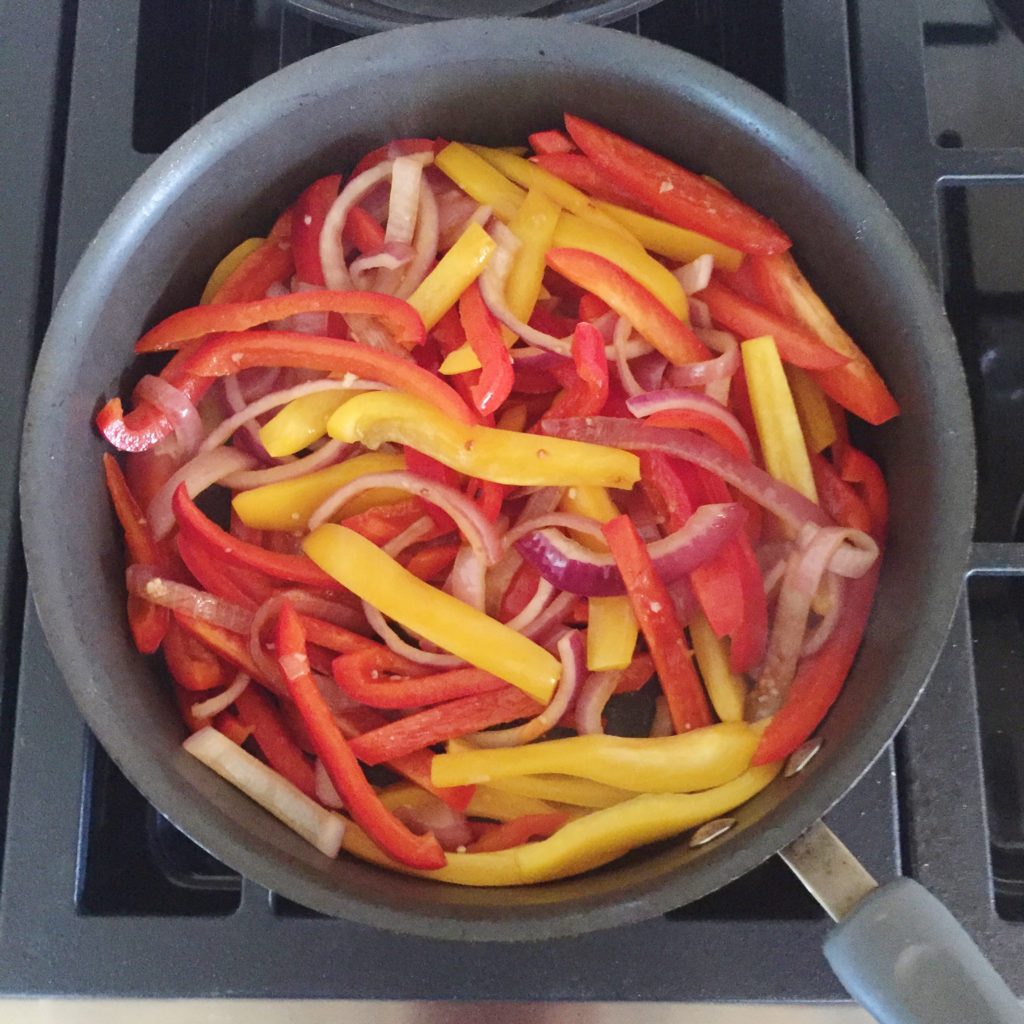 We were at Sam's Club a couple weeks ago and I picked up a package of Seeds of Change Quinoa & Brown Rice packets. They only take 90 seconds in the microwave and they have great flavor! Healthy, yet really convenient. I cooked one packet in the microwave according to package directions.
Once all that was cooked, I divided the quinoa among four meal prep contains. Next I added 1 burger patty, 1/4 of the pepper-onion mix and 1 Laughing Cow cheese wedge. Each day I'll microwave the burger, quinoa and veggies, then top the burger with the cheese after everything is heated. It is a delicious and filling lunch!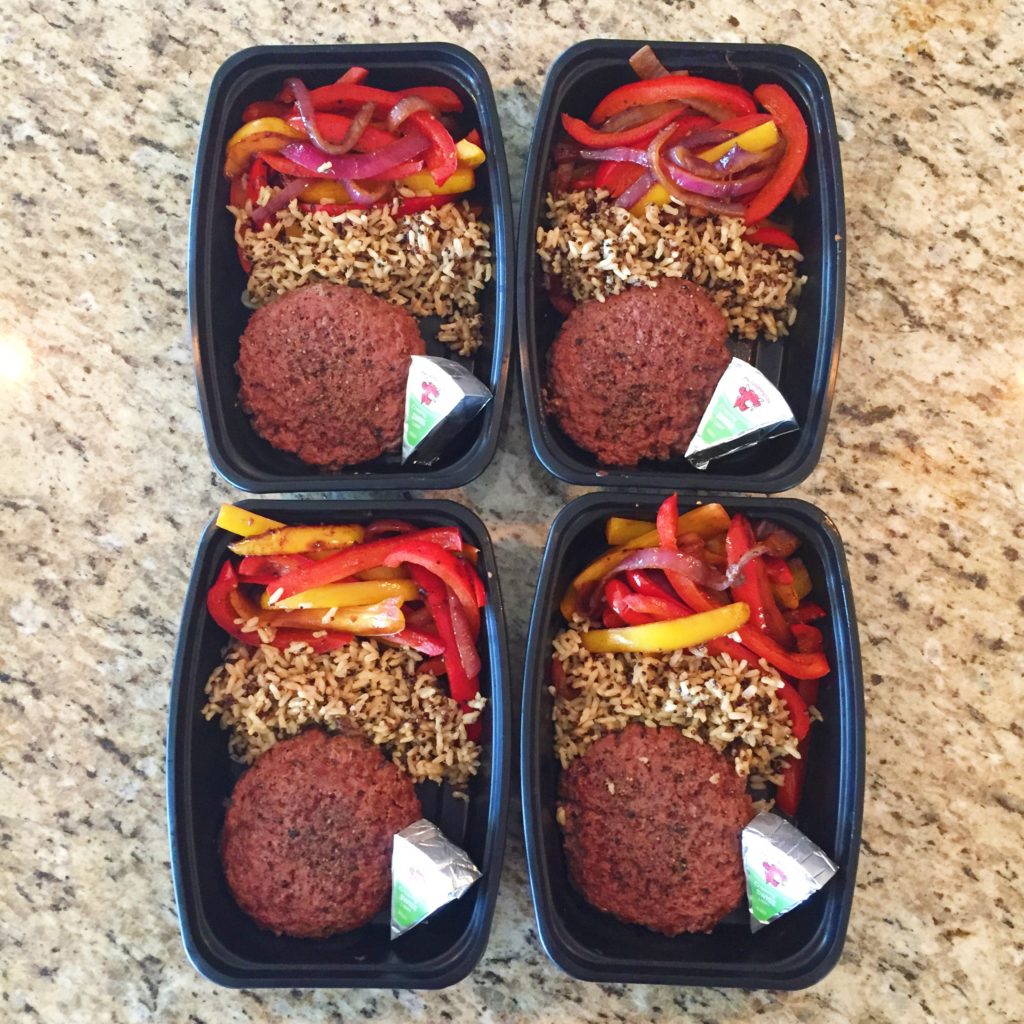 After lunch was prepared for the week I made yogurt parfaits for the afternoon, rather than for my morning snack. I mixed a 7oz tub of 2% Greek yogurt with protein powder then divided that among five different containers. In small resealable baggies I added 1/3 cup puffed brown rice cereal, 1Tbsp coconut and 1Tbsp pepitas to sprinkle on top later.
Both of those tasks (the burgers and the yogurt) were done on Saturday.
We hosted Easter on Sunday so after everyone left I relaxed a bit, then made oatmeal. I had contemplated making several different types of oatmeal – overnight oats, oatmeal cups, baked oatmeal, etc. However, I really just wanted plain, cooked oatmeal.
First, I boiled 4 cups water, then once it was boiling I added 2 1/2 cups rolled oats.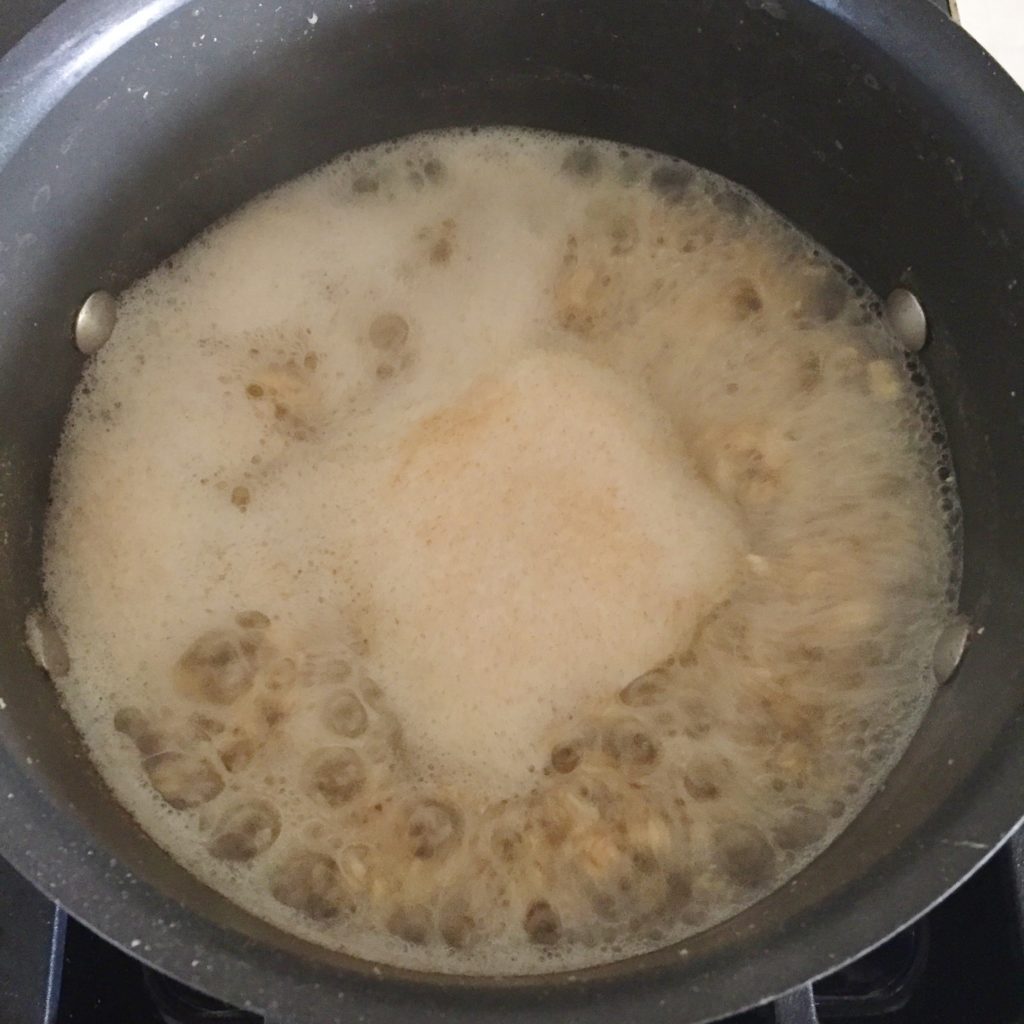 Once the oats were about half way cooked I added 1 1/4 cup liquid egg whites and consistently stirred until it was all cooked (especially the egg whites). I had never tried this before when cooking stovetop oats and definitely not in this quantity! It turned out just fine though. I definitely had to keep stirring or it would have splattered everywhere!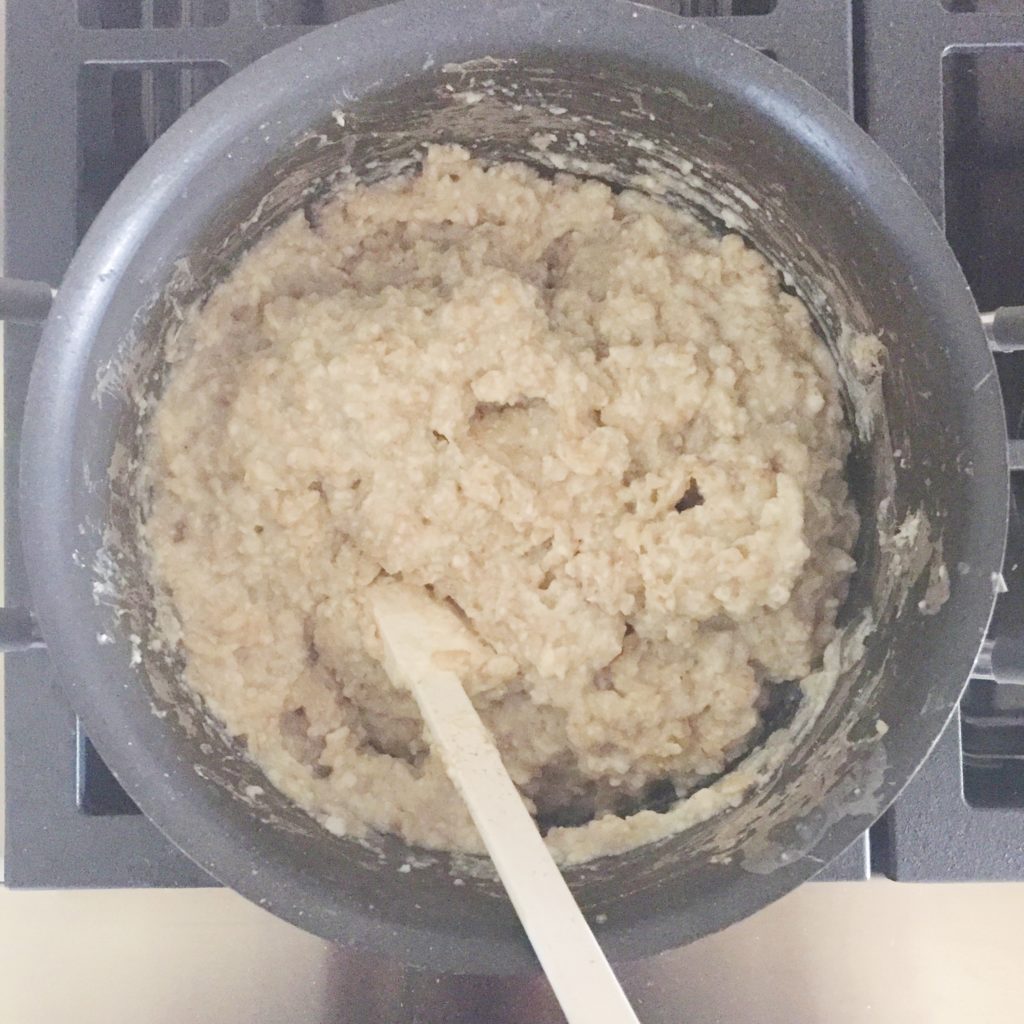 Once the egg whites and oats were fully cooked I stirred in some vanilla protein powder and then divided the oats among five containers. Each morning I'll top the oats with whatever toppings I feel like having for that day! Banana and peanut butter, raisins and cinnamon, berries and almond butter… the options are endless!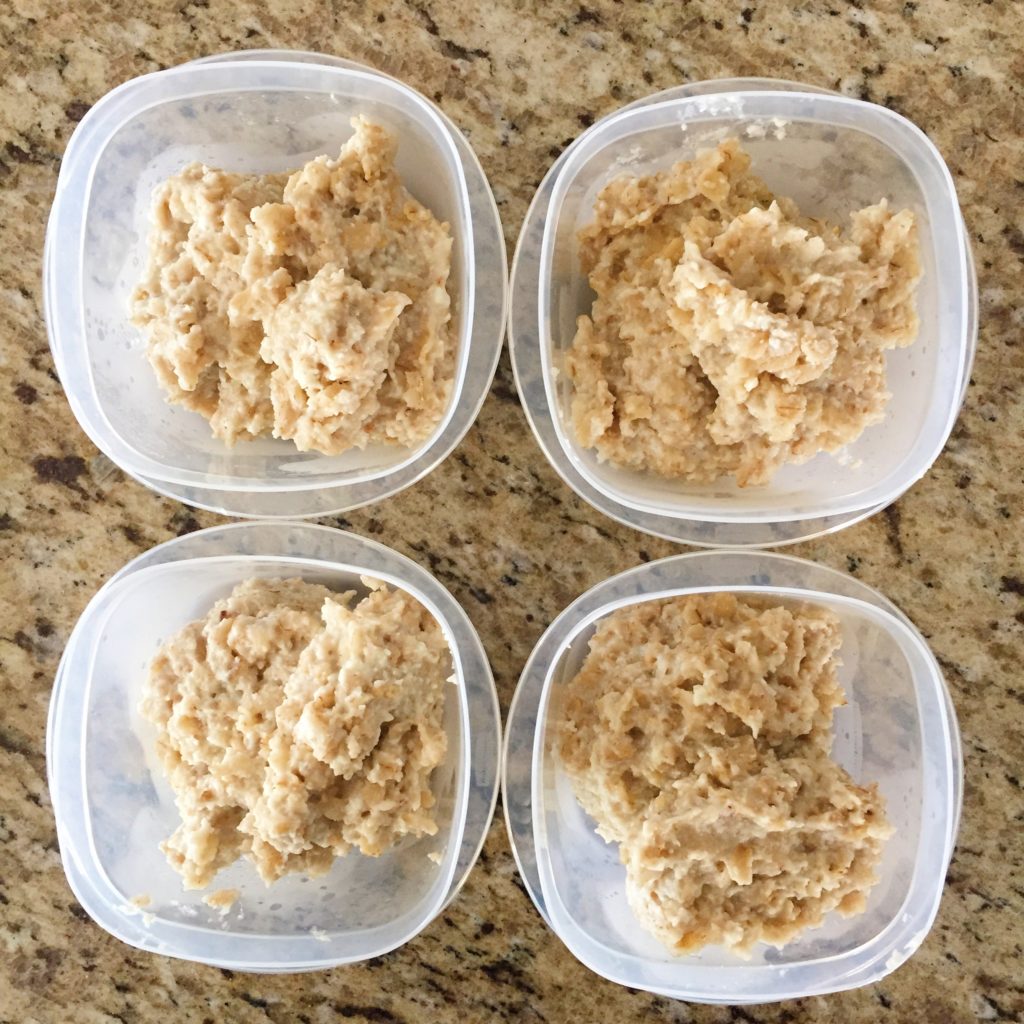 Well that was everything that I shopped for and all the meal prep ideas for this week. If you have any questions then feel free to ask! Email me at eatliftplayrepeat@gmail.com or comment below.