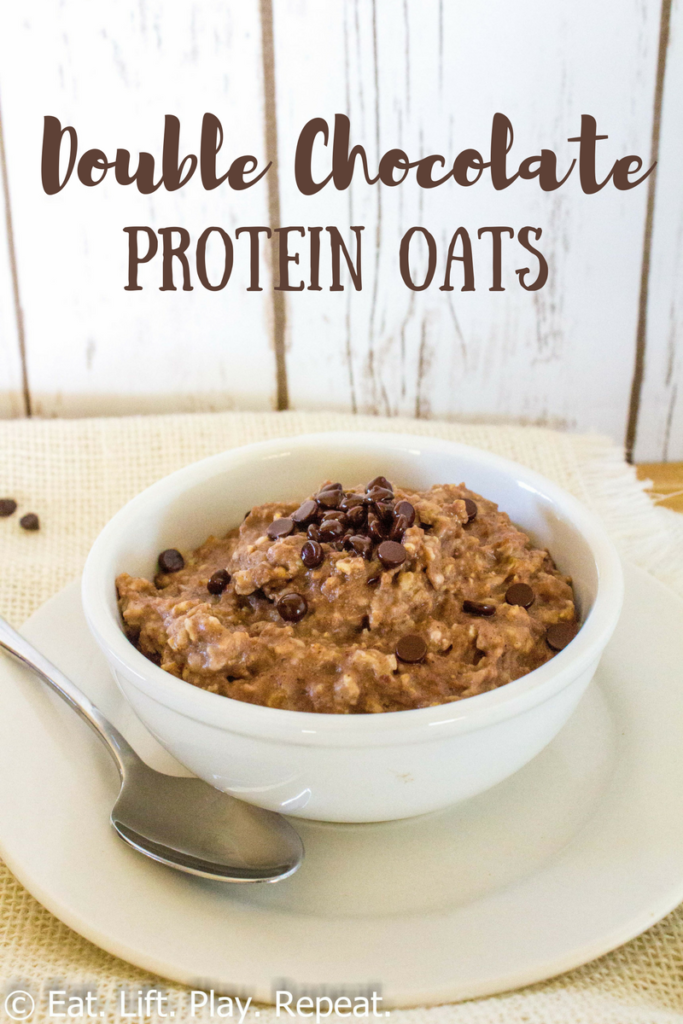 What is better than having chocolate in the morning?! Having TWO forms of chocolate in the morning! That is exactly what you'll get with this recipe for Double Chocolate Protein Oats. Plus, you'll only need a few ingredients and five minutes to make this healthy breakfast recipe.
Oatmeal is one of my favorite breakfast options. I tend to make overnight oats more in the spring and summer, while I cook hot oats more in the fall and winter.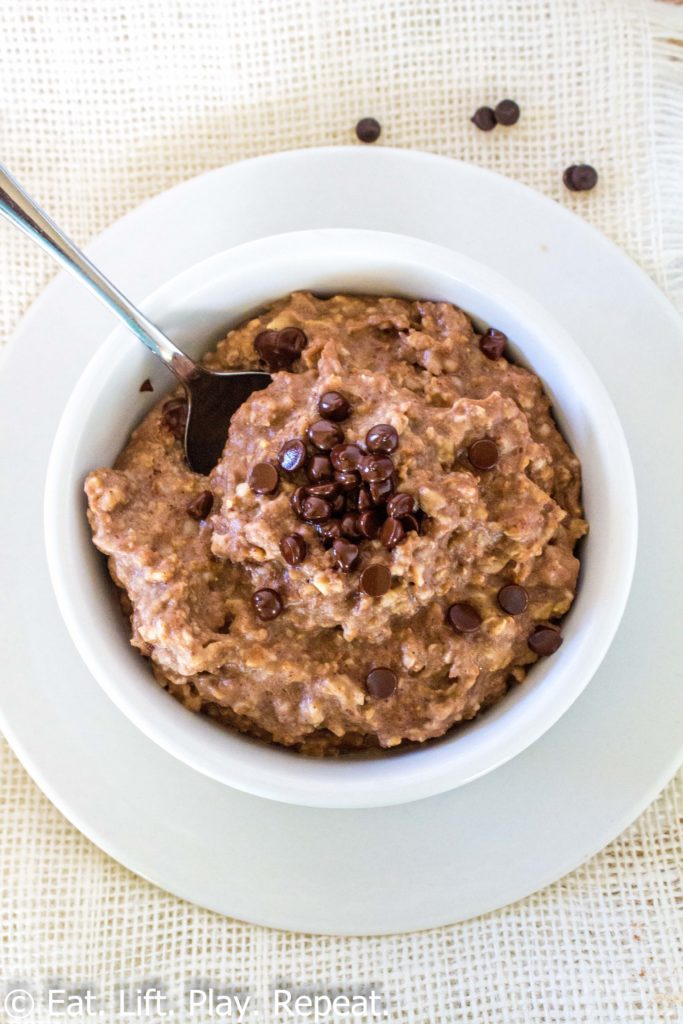 Quick oats have the same nutritional value as rolled oats, but they are prepared in a fraction of the time. Quick oats typically require 90 seconds in the microwave, while rolled oats are cooked for several minutes on the stove.
Personally, I prefer the texture of rolled oats compared to quick oats. However, convenience often wins out in the morning and I go with quick oats for breakfast.
This recipe for Double Chocolate Protein Oats can be made with rolled oats, but it will take a little bit more time.
There are hundreds of flavor combinations to try with oatmeal and I suggest mixing it up to keep from getting bored with the same old bowl of oatmeal. Try topping it with fruit, nuts, seeds, dried fruits, nut butters, etc. Better yet top it with chocolate chips!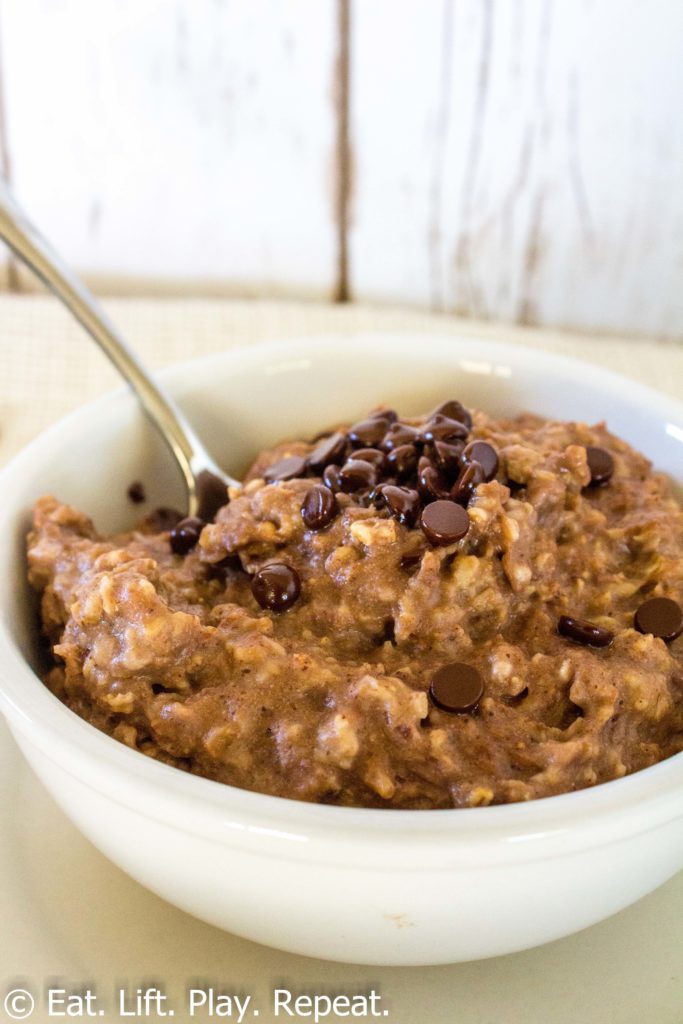 If you enjoy chocolate as much as I do, then this is a great way to have chocolate without ruining your clean eating diet. I use cacao powder, but feel free to use cocoa powder if that is what you have. I also used Enjoy Life mini chocolate chips, which are allergy free and paleo-friendly chocolate chips. You could use regular milk or dark chocolate chips if you wanted.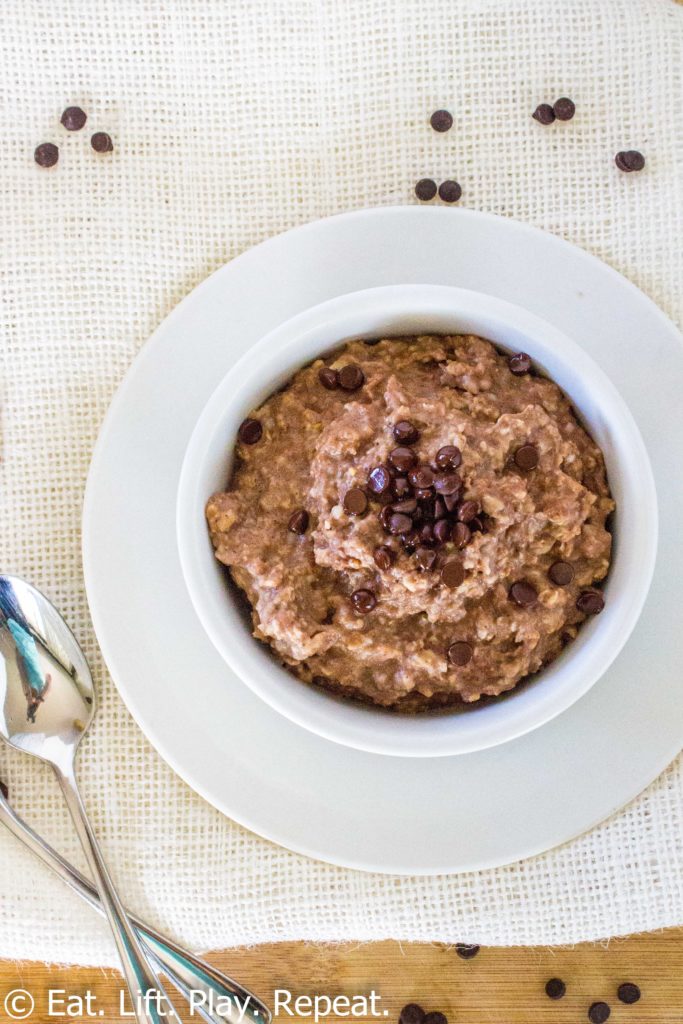 I'm not exaggerating when I say this recipe is super easy! Start by combining the oats with water and microwaving according to package directions (generally 90 seconds). Once the oats are cooked, then mix in the protein powder, cacao powder and salt. Last but not least, sprinkle the chocolate chips on top. Honestly, that's it!
I like to start my morning with a healthy balance of whole grains and protein and this bowl of Double Chocolate Protein Oats does just that!Oats provide 3 grams of protein to this breakfast, while the protein powder adds 12+. The brand I used provided 12 grams per 1/2 scoop, but each type of protein powder is different.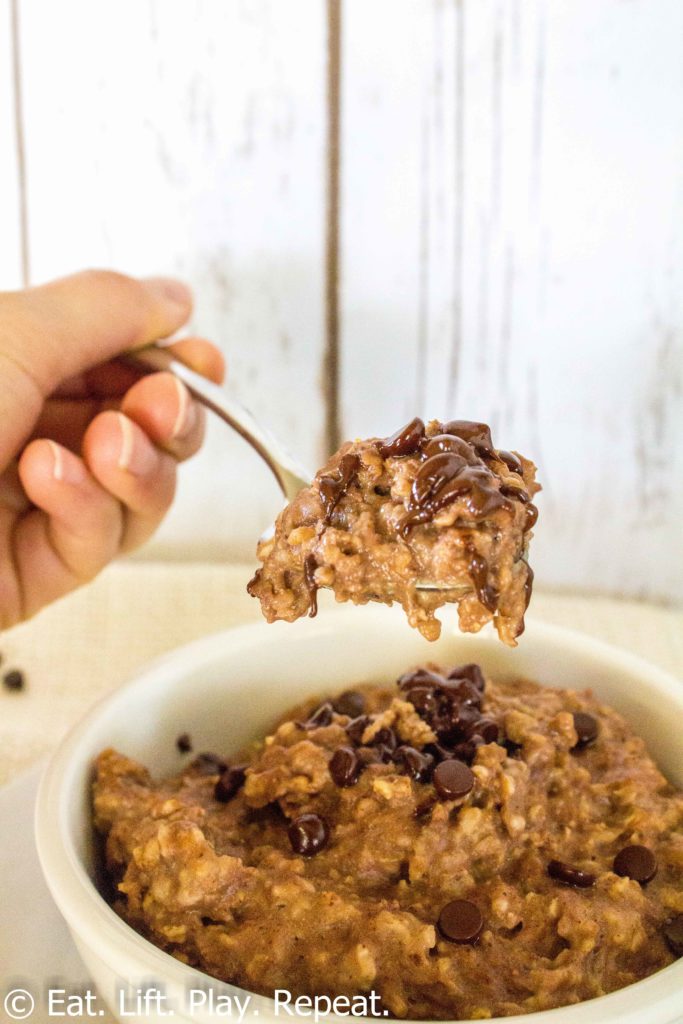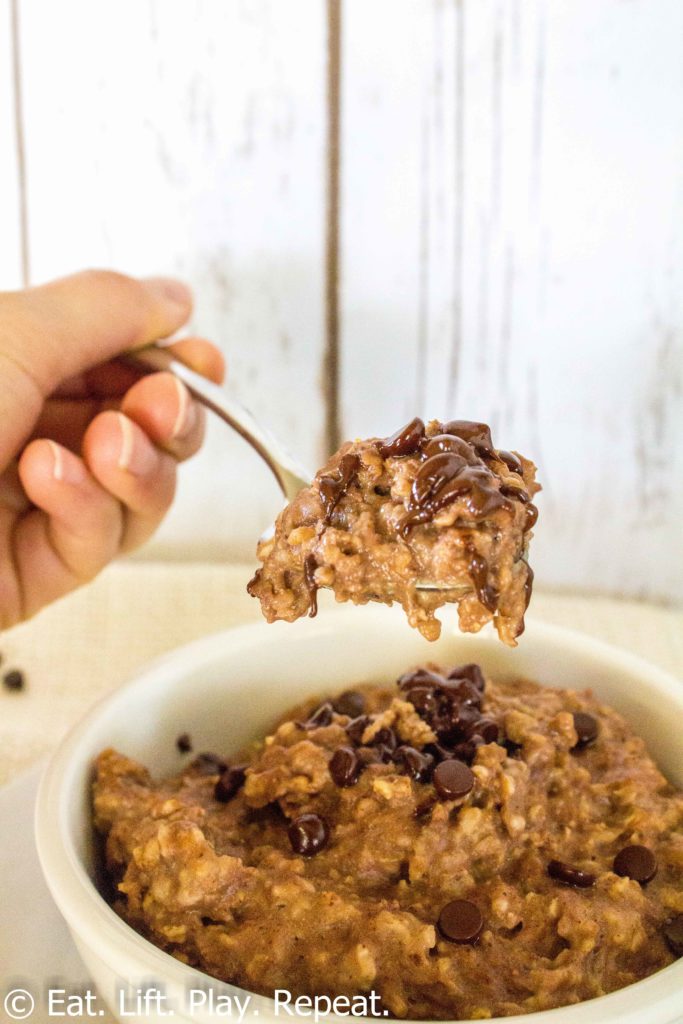 Double Chocolate Protein Oats
2016-10-22 15:22:52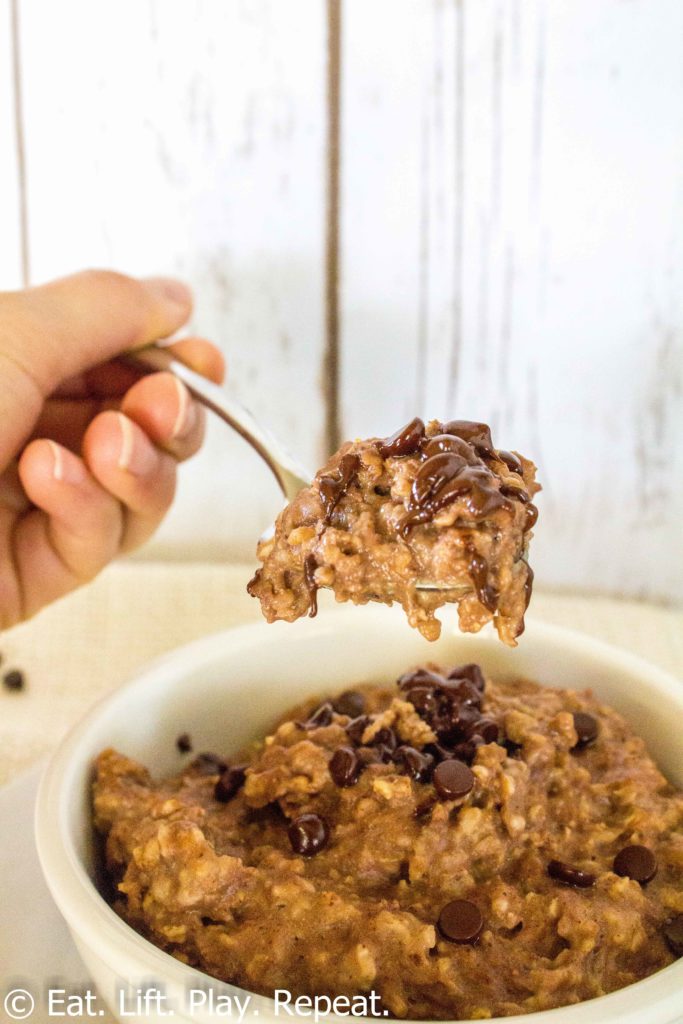 Serves 1
A delicious breakfast recipe that uses two forms of chocolate and has 15 grams of protein! This healthy breakfast uses clean eating ingredients and only takes five minutes to whip up!
Ingredients
1/3 cup quick oats
2/3 cup water
1/2 scoop chocolate protein powder
1 tsp cacao powder*
1/8 tsp salt
1/2 tsp Enjoy Life mini chocolate chips**
Instructions
Combine oats and water in a microwave safe bowl and microwave according to package directions.
Remove bowl from microwave and stir in protein powder, cacao and salt.
Top with chocolate chips and serve immediately.
Notes
*Cocoa powder can be used rather than cacao powder.
**Milk chocolate or dark chocolate chips can be used.
Eat. Lift. Play. Repeat. http://eatliftplayrepeat.com/
What are your favorite oatmeal toppings?