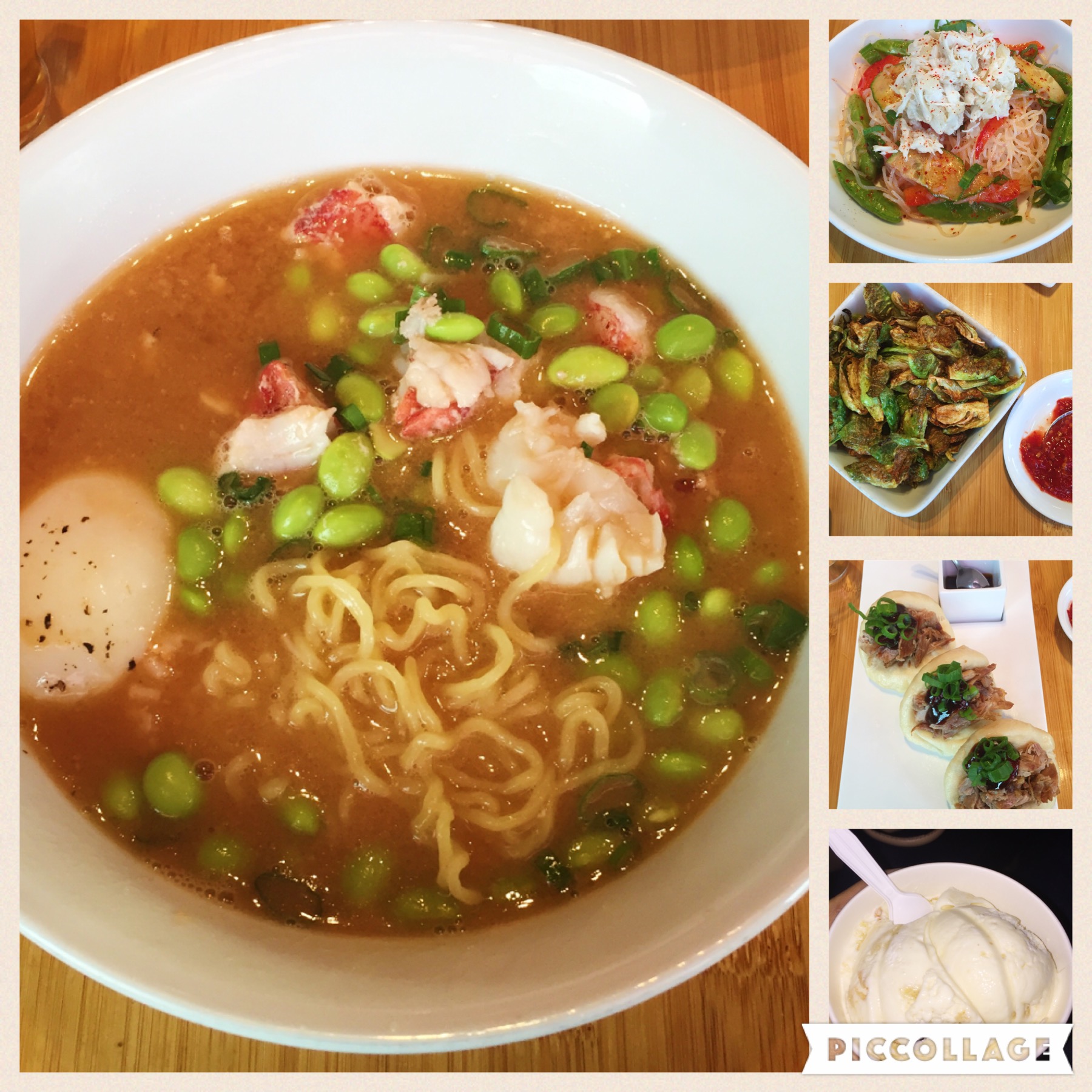 My husband loves to spoil me. He knows me quite well, so he knows HOW to spoil me.
Donny had to do a Cajun boil on Saturday so we needed to go pick up all the food Friday night. I suggested we go to Bones, a restaurant we've been wanting to go to in Denver for a while. Of course, I had to twist his arm but he humored me.
We got everything for the Cajun boil first, then had a few minutes before our reservations so we stopped by Vitamin Cottage (Natural Grocers). He needed to pick up some samples for work and I love grocery shopping. I do enjoy Vitamin Cottage and this one was huge! He found what he needed and I, of course, found goodies of my own!
Next stop, dinner. Frank Bonnano basically has a restaurant empire in Denver right now. He opened Mizuna, Osteria Marco, Vesper Lounge, Luca, Russell's Smokehouse, Wednesday Pie, etc. Some of them are on Larimer Street, but several of them are on the exact same block lined up next to each other in the Governor's Park area of Denver.
Bones is an Asian noodle bar and a pretty tiny place! It has some patio seating, but the inside only seats 20-25 people. It wasn't TOO busy when we got there, but I was glad we had reservations on a Friday night.
We started with several appetizers, because that is just what we do!
First up, was the Chilled Crab Salad with rice vermicelli, cucumber, bell peppers, and peas tossed in a red curry vinaigrette and topped with crab. It was super light and delicious! Vermicelli is a super thin noodle and these were made with rice.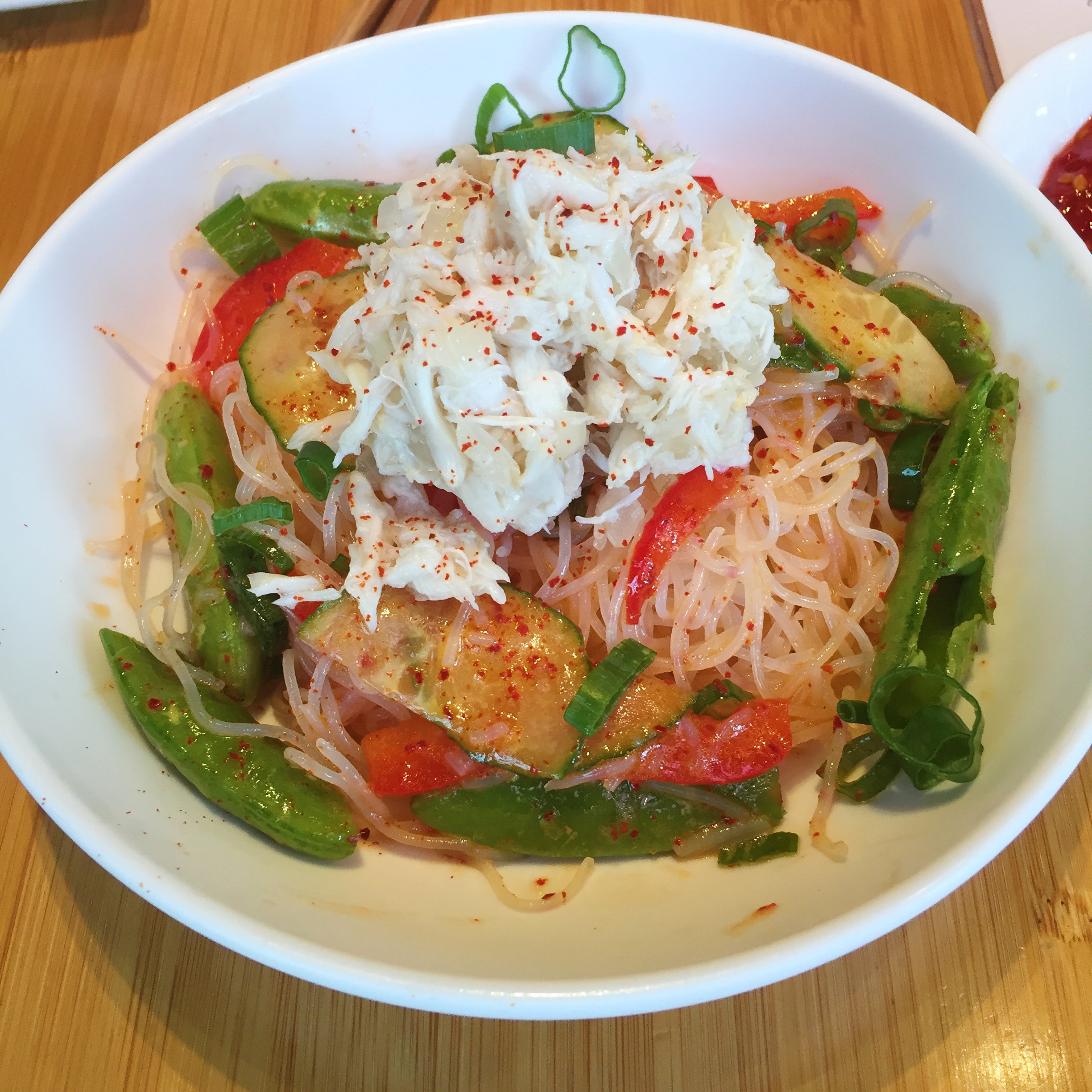 We also ordered the Crispy Brussels Sprouts. I find it difficult to NOT order crispy Brussels sprouts if they are on the menu. Nothing like taking a nutritious vegetable and deep frying it! I love them regardless and these were pretty good (not quite as good as ChoLon, but good). These were tossed with a curry powder. I really liked the flavor, but they were pretty salty. However, I couldn't stop eating them so they must have done something right!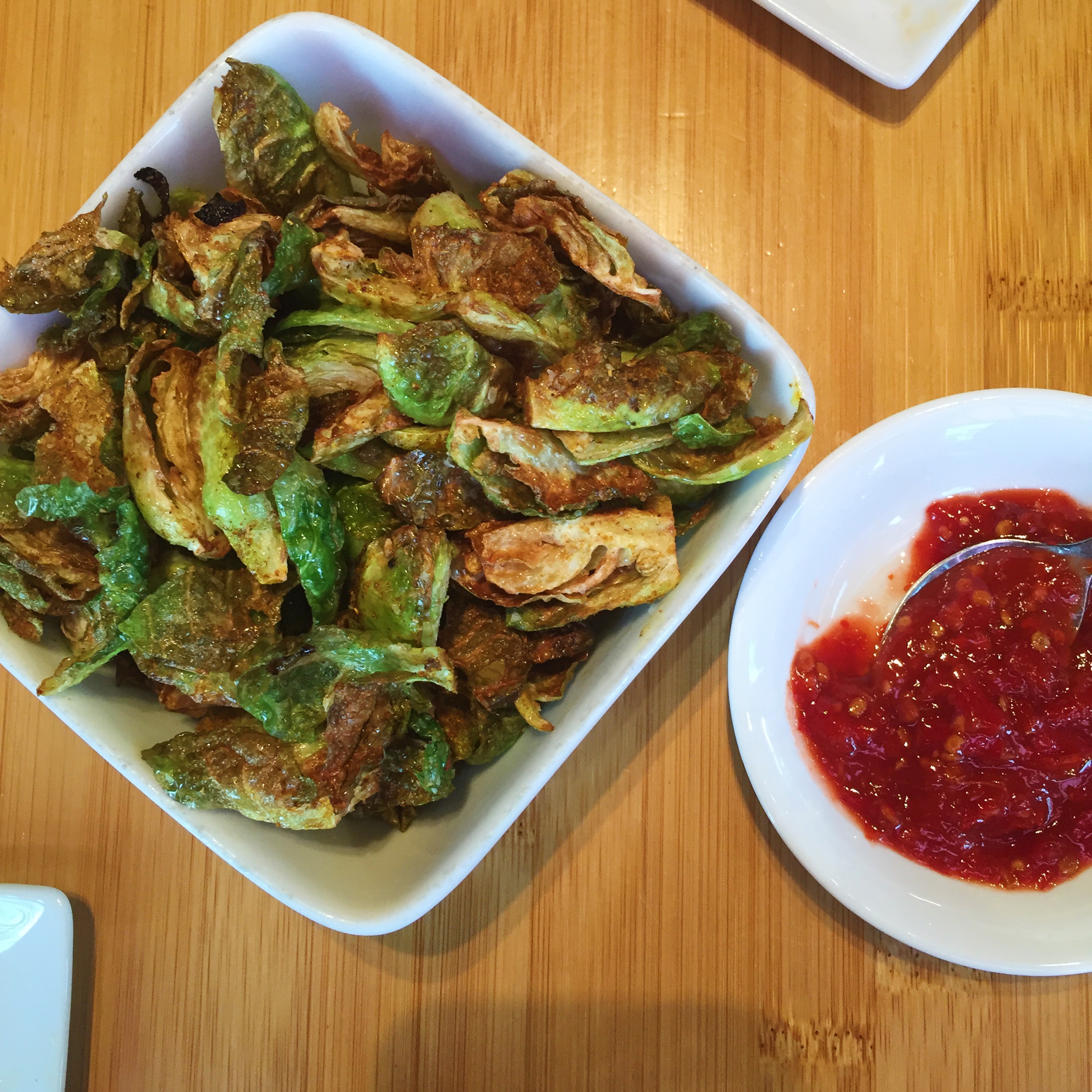 Our last appetizer was steam buns (another Edson staple when we go to Asian restaurants). They have three options on the menu, but we chose the duck confit steam buns. We both decided we are over pork belly, or that would probably have been what we'd ordered! I seriously love steam buns. Don't the buns just look soft enough to cuddle up and sleep on like a pillow?! Maybe that's just me.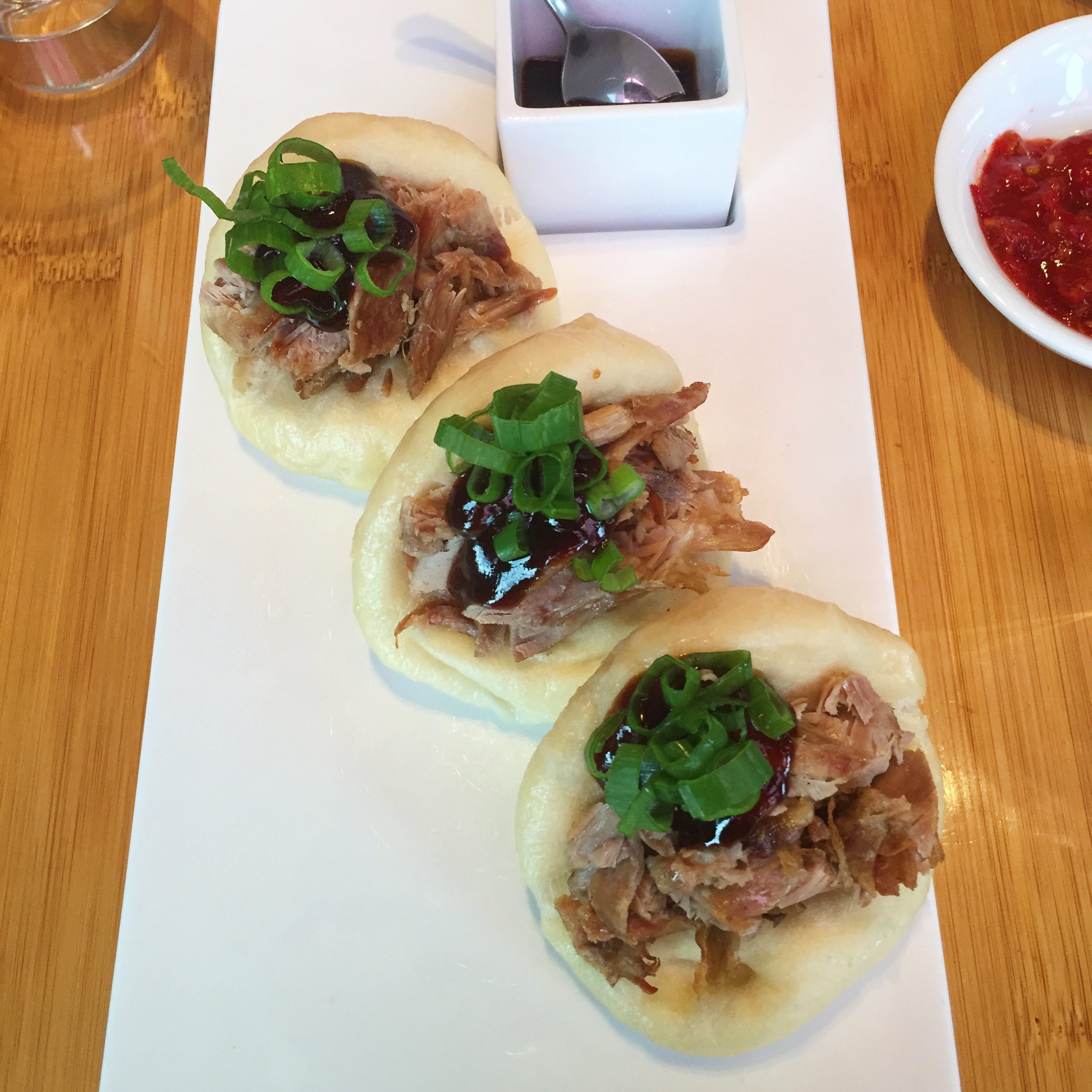 Now it was time for the whole reason we went to Bones in the first place: ramen! The waiter came up to us and asked us if we'd had a chance to look at the menu at the main courses. We both already knew what we were getting…..Lobster Ramen with the addition of a poached egg. The whole reason I wanted to go to Bones was for the Lobster Ramen! We handed him the menus and when he left Donny told me he'd looked at the menu online earlier that day about three times. I laughed because I had done the same thing! No waiter, we DO NOT need to look at the menu. We have already done our research!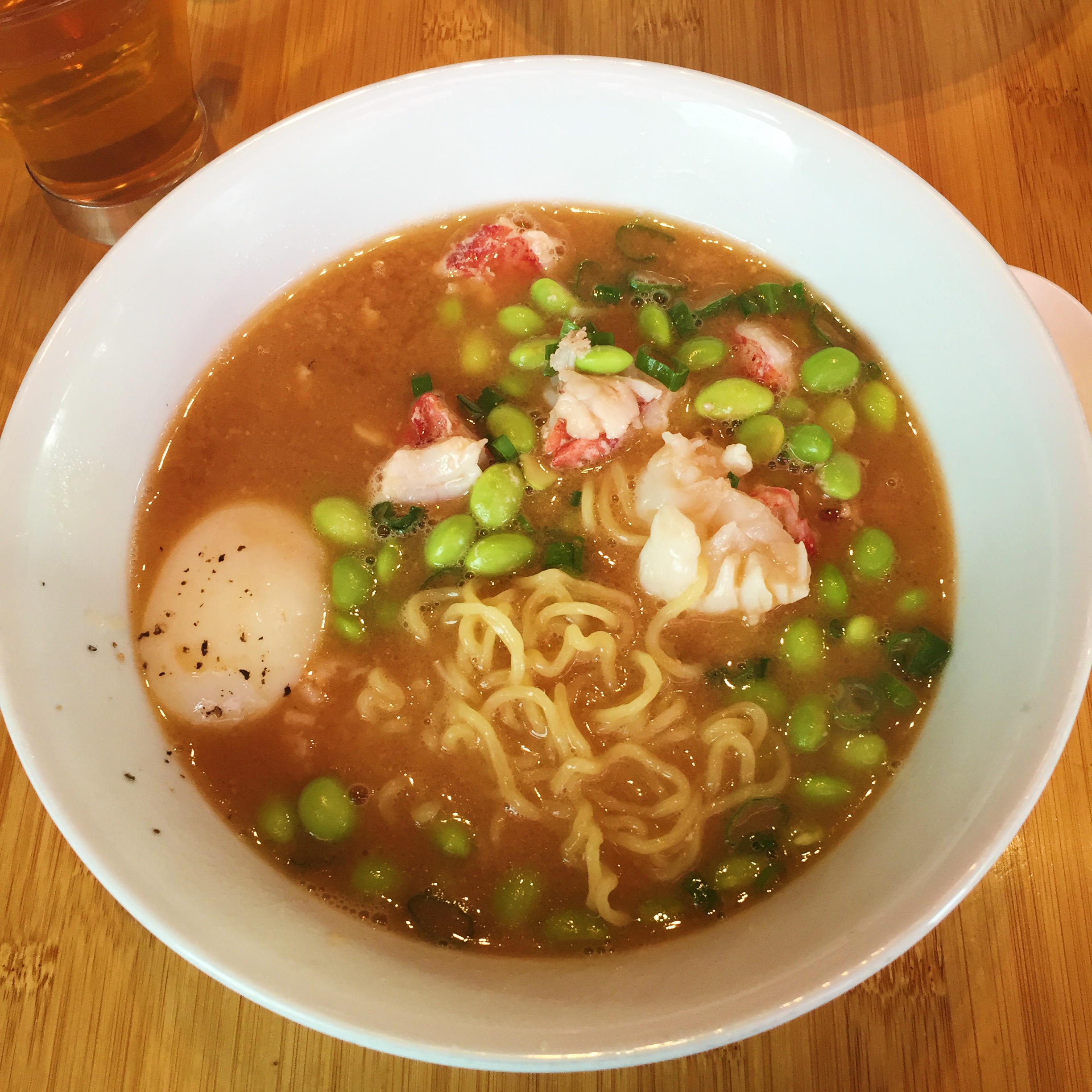 The ramen came with all the ingredients placed in a large bowl and then they pour the lobster miso broth over it all in front of you. It was cool! There were some pretty large chunks of lobster in there and I was not mad about it. Plus, lobster miso broth?! Holy cow, amazing. I love miso soup and this was miso soup basically with lobster stock. I wanted to bathe in a bowl of it. I also really liked the addition of edamame to the ramen. Yum!
We both really liked the ramen, but we decided that we liked the Spicy Chicken Ramen from Uncle first, then the Lobster Ramen at Bones, and then the ramen that Donny had ordered at Uncle, which was pork belly. The Lobster Ramen was really good, but I still dream about that stupid Spicy Chicken Ramen…..
After dinner, our date continued and Donny took me to Trader Joe's that was half a block down! Again, he knows me well….TWO grocery stores! I picked up a few things there too. I'll post those items (along with what I purchased at Vitamin Cottage) later this week for my Grocery Shopping & Meal Prep post.
We were heading home and I made a comment about ice cream to Donny and the fact that supposedly an ice cream truck sits outside Avanti Food & Beverage, but we are yet to see that! We decided that if it was outside Avanti then we'd go…..it was not.
However, Donny was then on a mission and we started thinking of cool ice cream places around Denver (I love ice cream but I was very little help in this instance). We drove by Little Man Ice Cream and the line was outrageously long. Like, outrageous!
Neither of us were willing to wait in that line but we couldn't think of anymore places off the top of our heads. Then Donny had a brilliant idea! We ended up at Union Station at Milkbox Ice Creamery. On our anniversary we did a progressive dinner and happen to walk through Union Station and sample one of their ice creams at Milkbox, but not get a full scoop (we didn't want to get too full before the rest of the night). It was so good, but we were too full after all our eating that night to go back for dessert. Turns out, Milkbox's ice cream is the same ice cream as Little Man Ice Cream, but without the line! How ironic….
Donny ordered Oatmeal Raisin Cookie ice cream and I got Banana Pudding ice cream. My ice cream was amazing! It had real banana in it, then had a marshmallow swirl and large chunks of vanilla wafers in it! I am going to want to stop in there every time we are downtown now… hahaha is that a bad thing? Maybe not.
So basically, we went to two grocery stores, ate ramen, and got ice cream wasted all in one night! A great date night in my book. Yes Donny, I'll go on another date with you.
Have you been to Bones in Denver? What about Milkbox Ice Creamery?