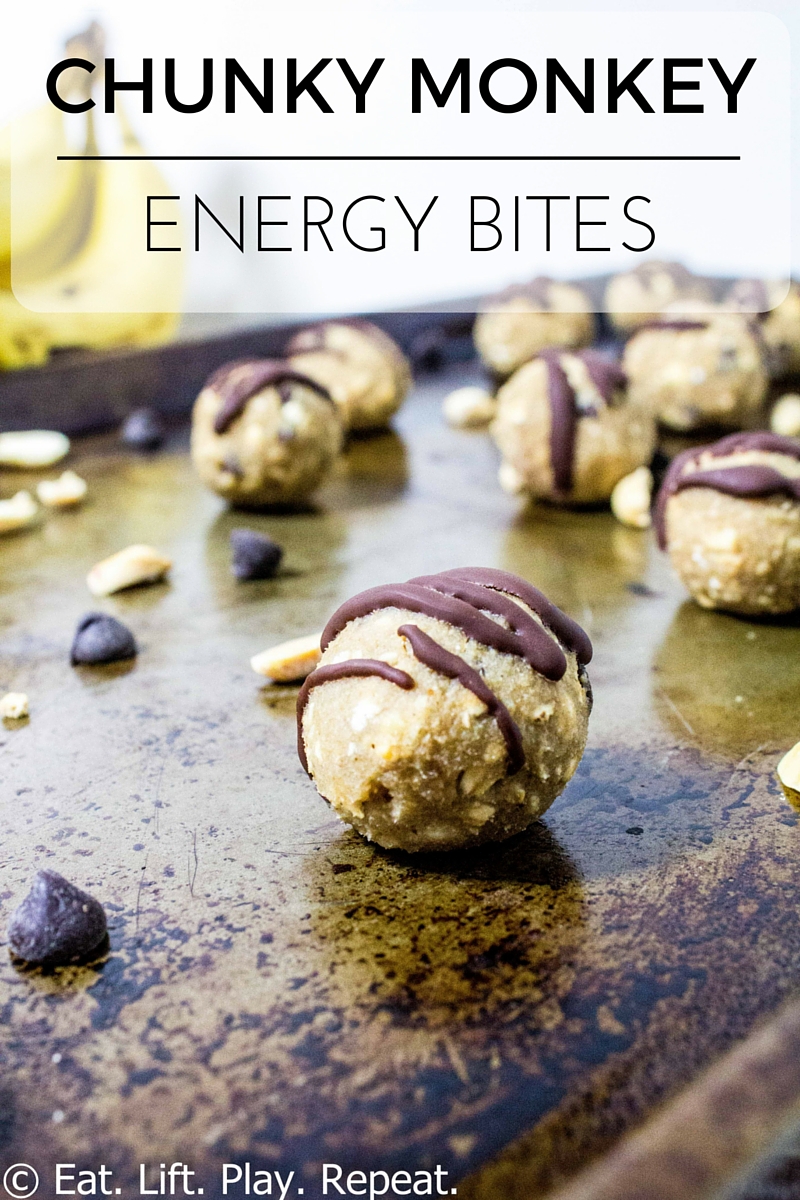 Last weekend was really busy with Bobstock, while this weekend was not busy at all! I knew I'd be exhausted all week and we were lucky enough to not have anything come up that we had to do over the weekend.
We went to a wedding Thursday night in Golden, Colorado (congrats again Chelsea!) and stayed the night in Denver that evening. Both Donny & I took Friday off from work and hung out in Denver. It was great! Definitely what I needed after the last couple weeks.
Donny had to go to Chicago for work early Saturday morning so I was on my own all weekend long. I gave the doggies some much-needed attention and I also spent quite a bit of time in the kitchen – two of my favorite things!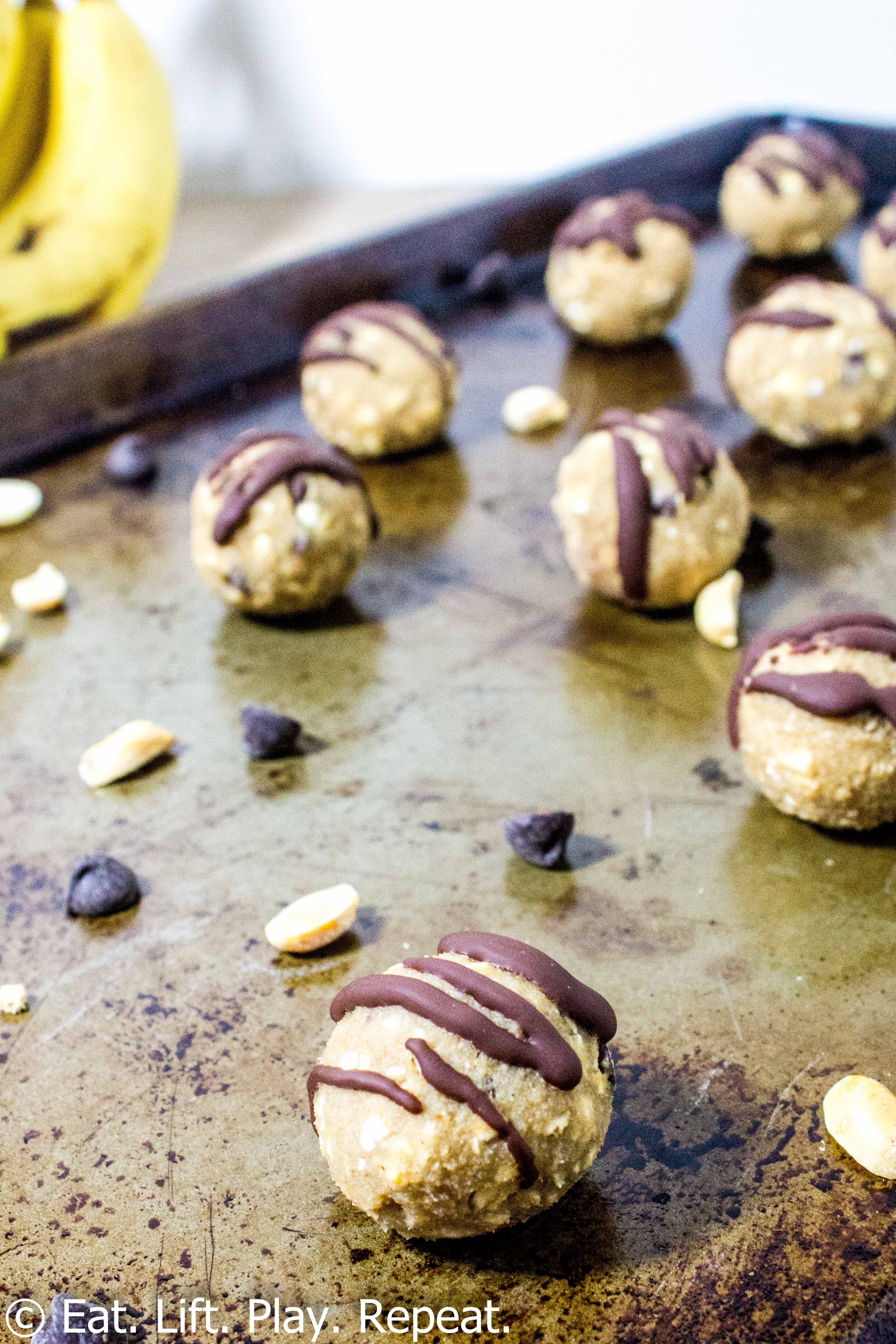 My friend, Kortni, is going to have a baby any day now and she requested that I make her some meals to keep in her freezer. I decided I should make several this weekend while I didn't have anything going on. I made her a baked pasta dish with ground turkey, parmesan, penne and marinara. I made her a Mexican "Lasagna" with refried beans, chicken, green chile, corn tortillas, cheese, etc. Then I made Southwest Chicken & Rice casserole. I actually had a lot of fun doing that and I know they will come in handy once their adorable baby boy comes!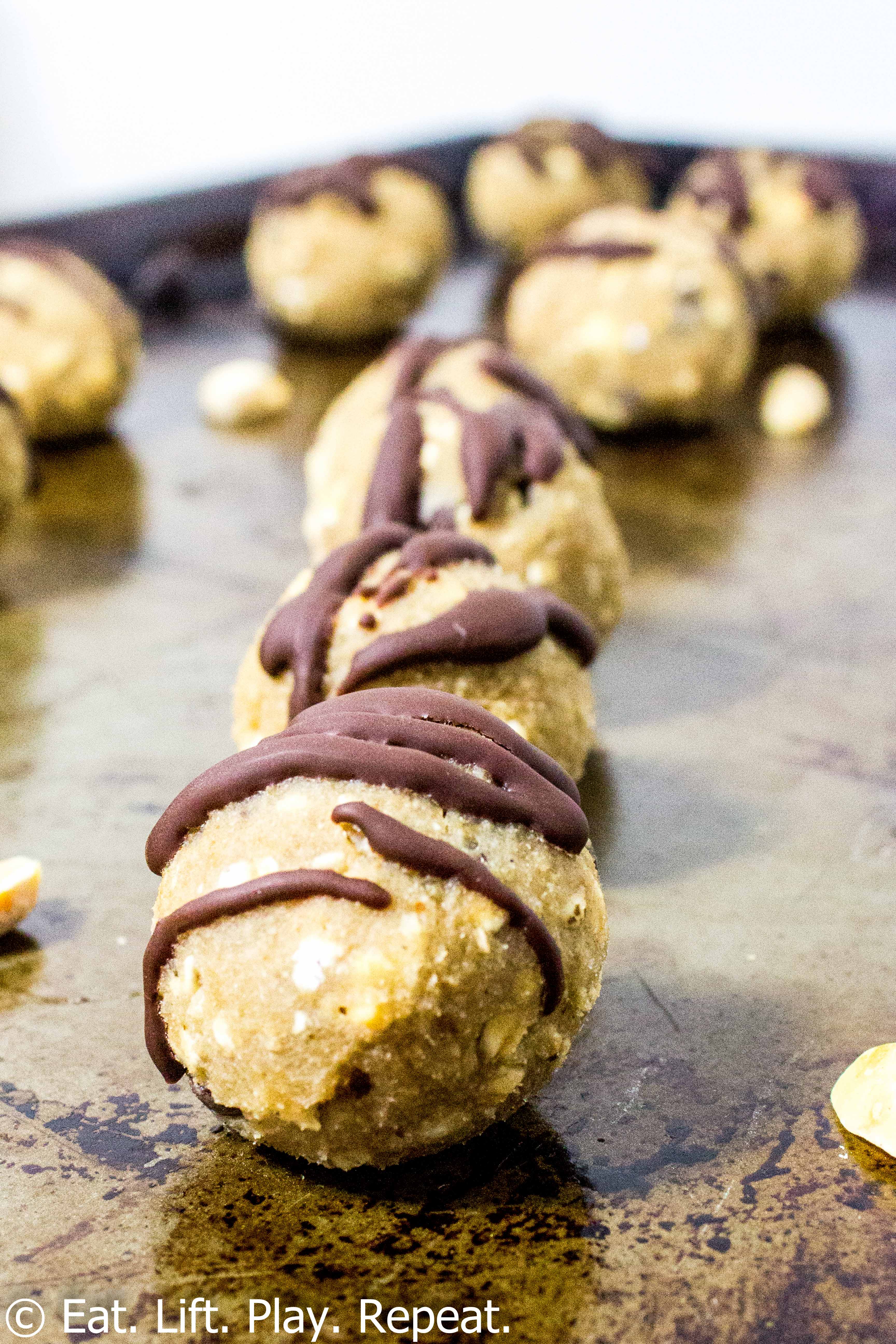 Sunday I spent time in the kitchen doing my typical meal prep routine. I finally didn't have to rush through it! I didn't make anything too crazy, but I wasn't on a time schedule so I just took my time. I will post everything I made in this week's Grocery Shopping & Meal Prep post.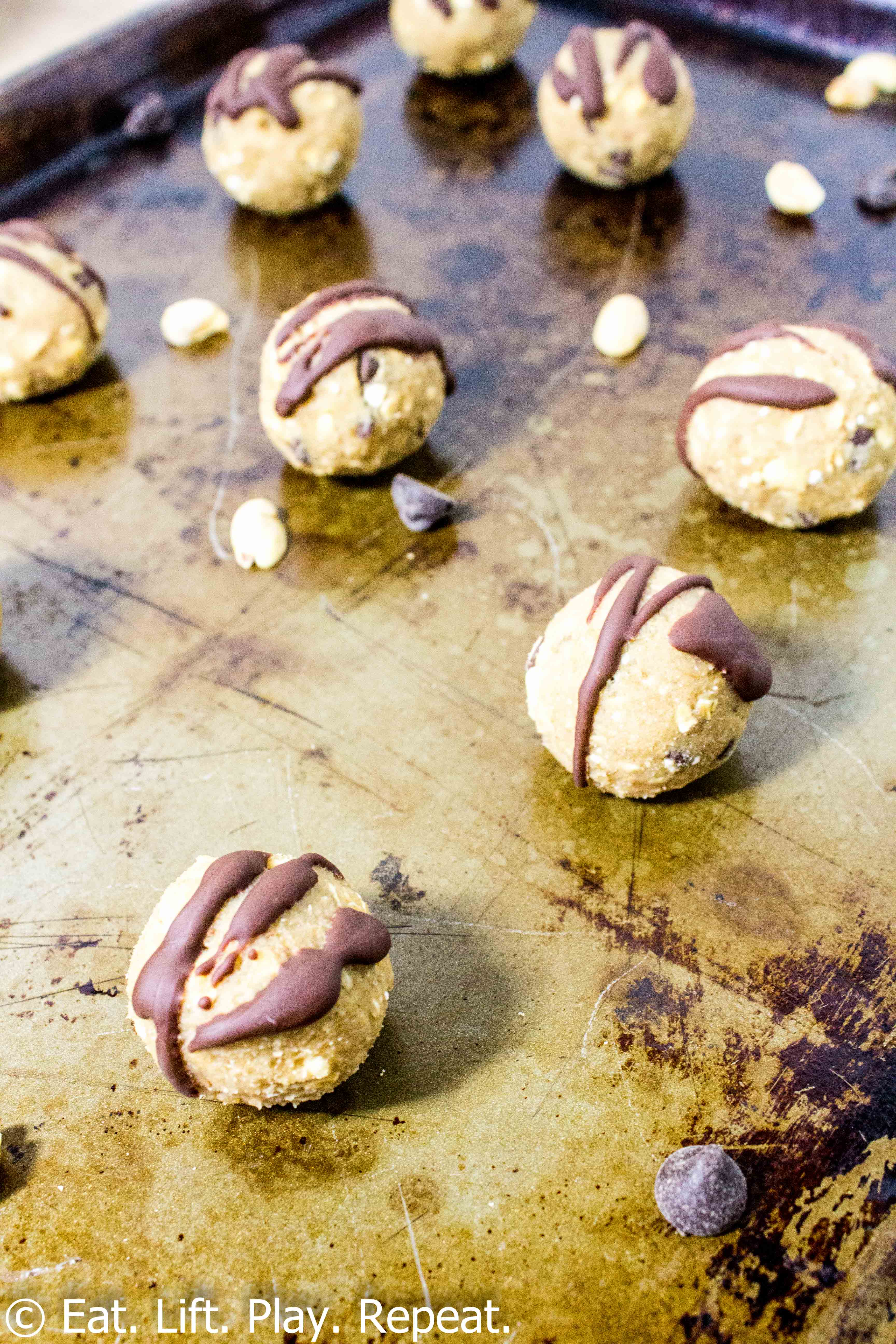 So what is "Chunky Monkey"?! I am not sure who came up with that term, but it is one of my favorite flavor combinations: banana, peanut butter & chocolate. Yum!
These Chunky Monkey Energy Bites have both peanut butter AND chopped peanuts, so that it is extra peanut-y! You're welcome. They are super simple to make, plus play double duty….they can be a clean eating snack or an after dinner dessert if you are keeping things light. Boom.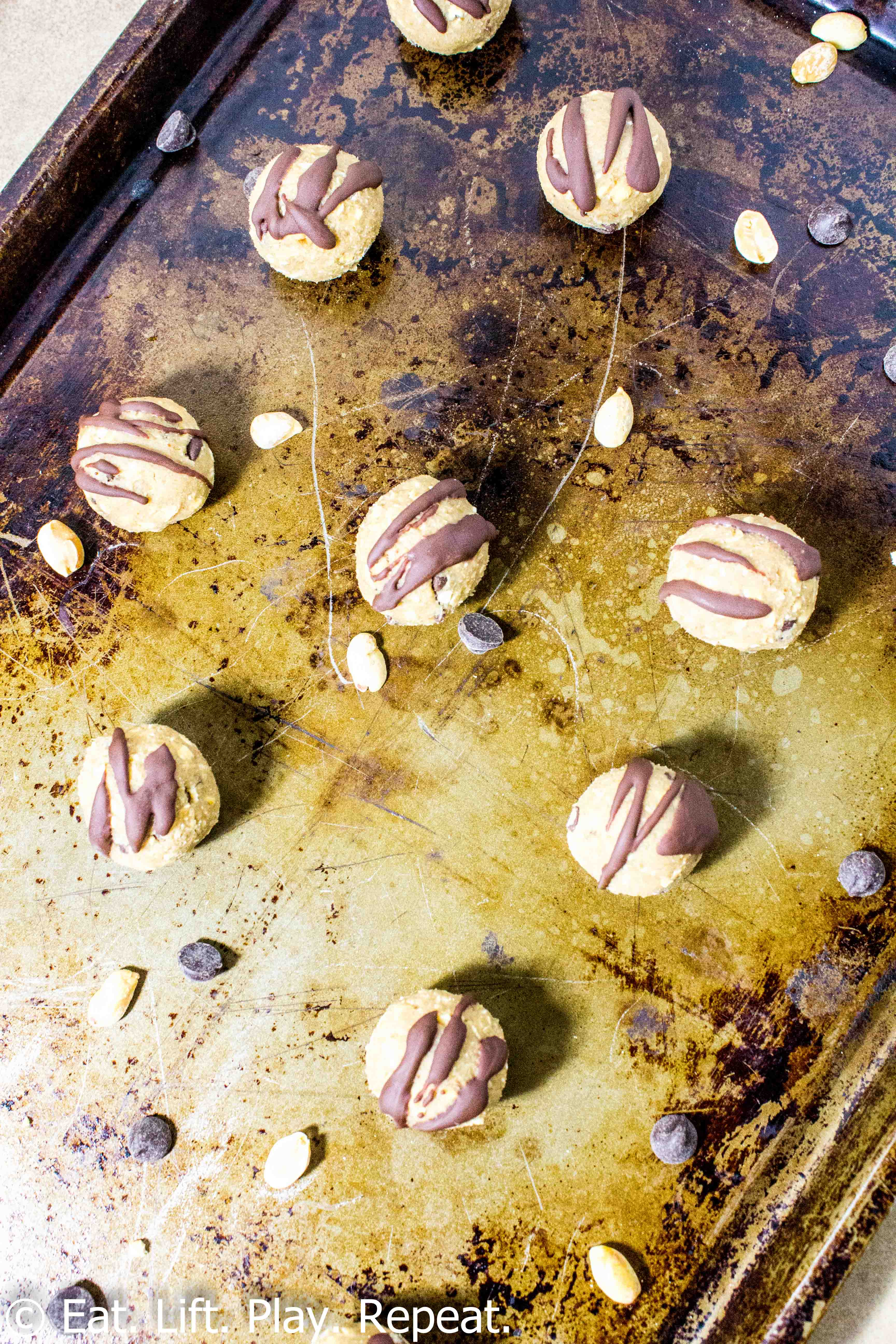 Store these Chunky Monkey Energy Bites in the refrigerator or they can be frozen too. I occasionally make a couple batches of energy bites and keep them in the freezer, then I'll pull a few out every couple days and let thaw in the fridge. Perfect for quick grab-and-go snack! Each bite only has about 65 calories so you don't have to feel bad about having one for a snack or one after dinner!
If you are a peanut butter lover, like I am, then also check out my recipe for Peanut Butter Energy Bites. Delicious!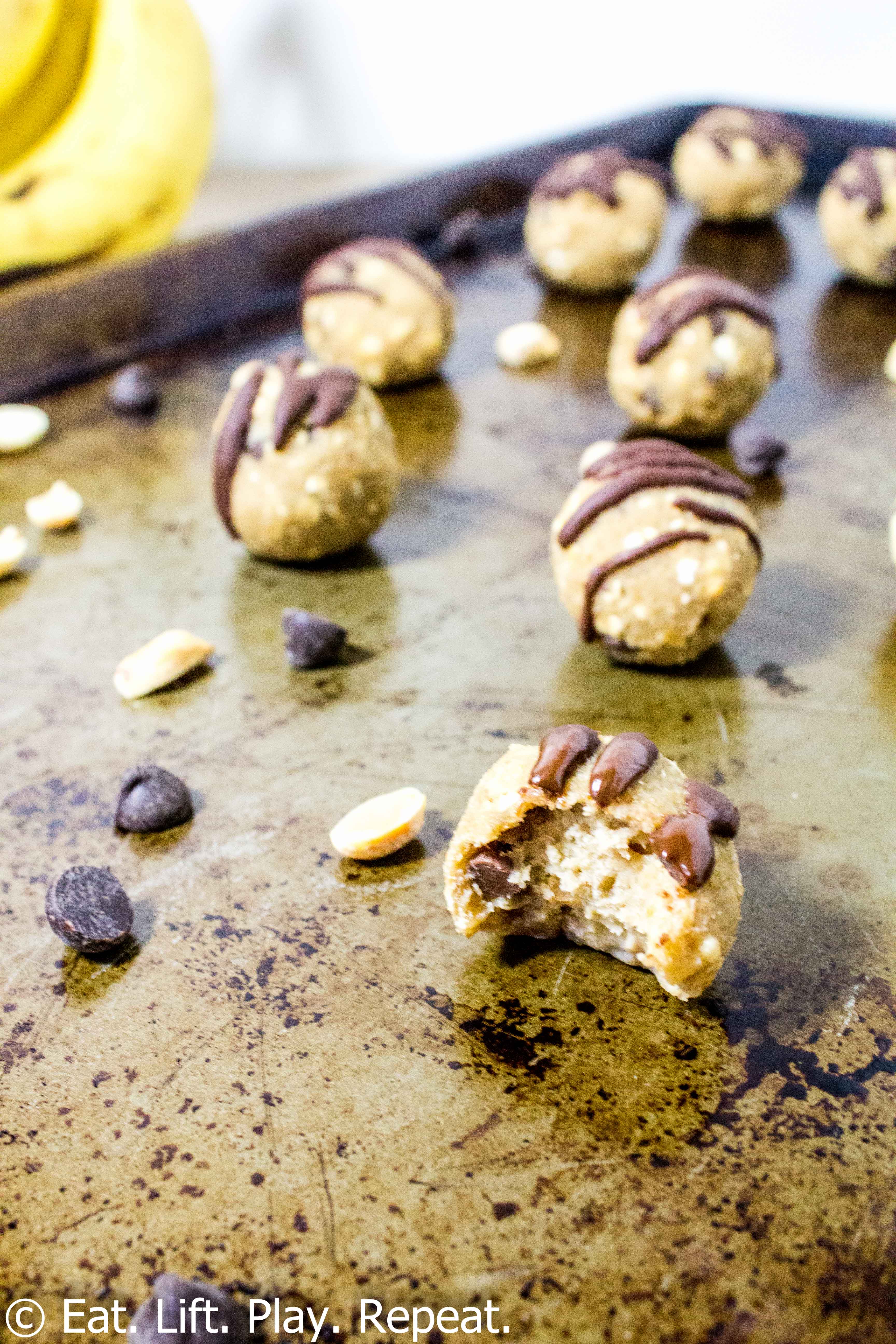 Chunky Monkey Energy Bites
2016-07-17 11:39:42
Serves 12
Banana, peanut butter & chocolate are joined together in a delicious bite-sized treat that is perfect as a quick snack or after dinner dessert!
Ingredients
1/2 cup mashed banana, ripe
1/4 cup soy isolate protein, unflavored
3 Tbsp oat flour
2 Tbsp quick oats
2 Tbsp peanut butter
2 Tbsp unsalted, dry roasted peanuts, chopped
2 tsp agave
1/4 tsp salt
1/4 tsp coconut oil, melted
1 Tbsp + 1 tsp mini chocolate chips
Instructions
In a medium mixing bowl combine the mashed banana, protein, flour, oats, peanut butter, agave and salt. Stir until well combined. Add the peanut butter mixture to the bowl and stir until evenly incorporated.
Fold in 1 Tbsp mini chocolate chips.
Using a tablespoon to measure, divide mixture into 12 bites and roll into individual balls.
In a small microwave-safe bowl combine 1 tsp chocolate chips with coconut oil. Microwave until melted, about 60 seconds. Stir until well combined. Drizzle chocolate over energy bites. Refrigerate for 20-30 minutes to allow chocolate to harden.
Eat. Lift. Play. Repeat. http://eatliftplayrepeat.com/
What is your favorite energy bite recipe?