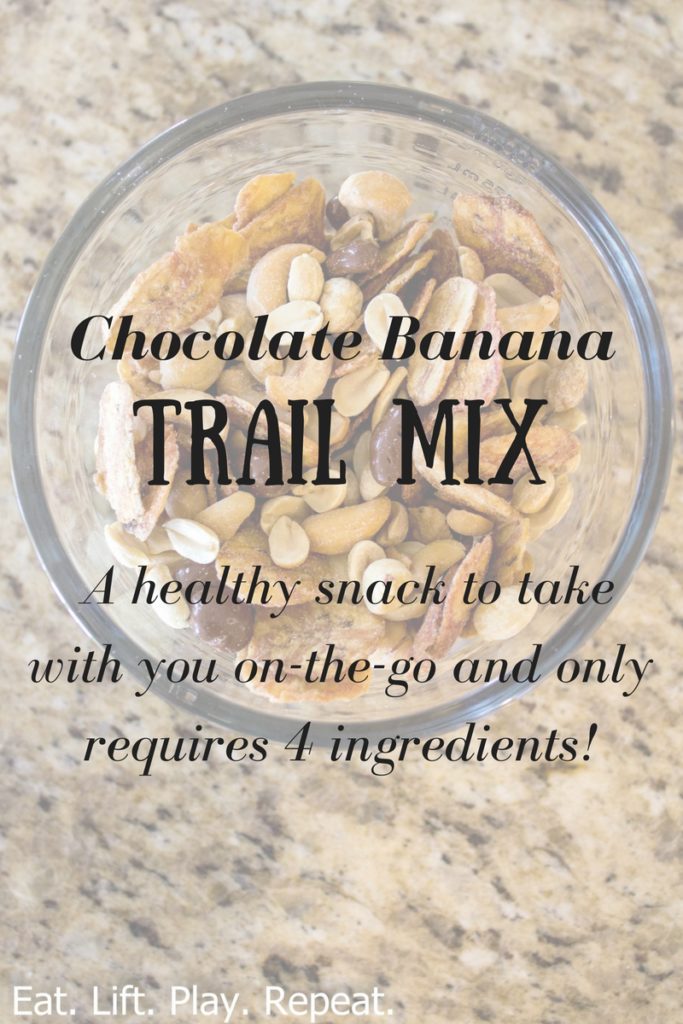 Sometimes you need a healthy snack that you can take with you on the go.
Sometimes you need chocolate.
This easy Chocolate Banana Trail Mix recipe kills two birds with one stone! Pack some in a small container or resealable baggie and store in your purse, bag or desk.
Only requiring four ingredients, Chocolate Banana Trail Mix is the perfect snack for busy days. Plus, it takes roughly one minute to put all four of these ingredients together.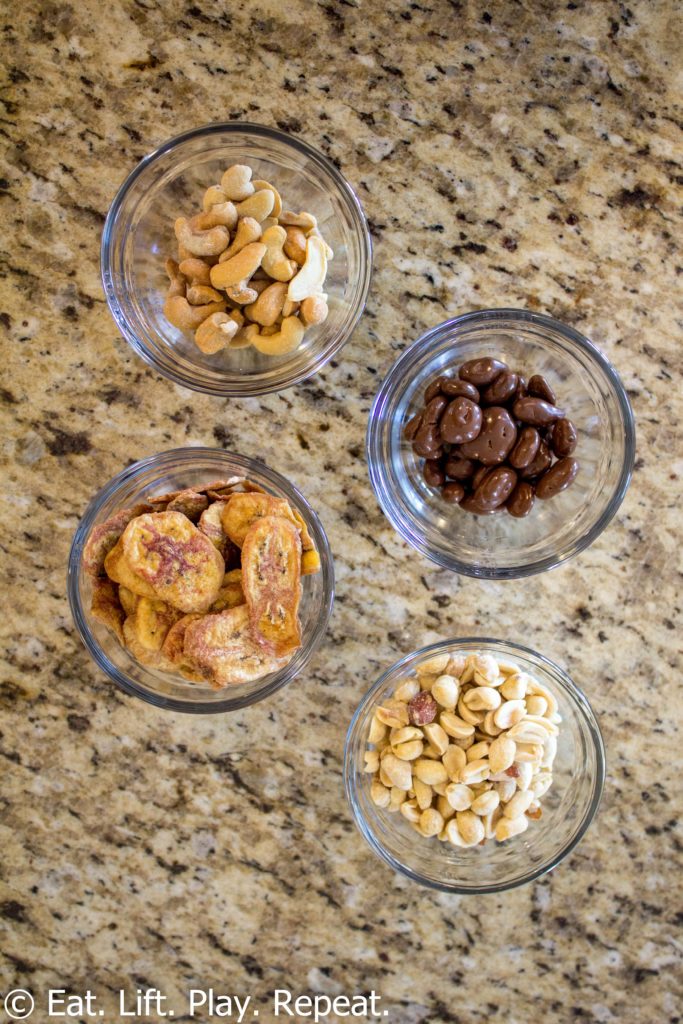 Store extra Chocolate Banana Trail Mix in a plastic container in your pantry. No need for refrigeration!
Again, Chocolate Banana Trail Mix only requires four ingredients including cashews, peanuts, banana chips and chocolate covered raisins.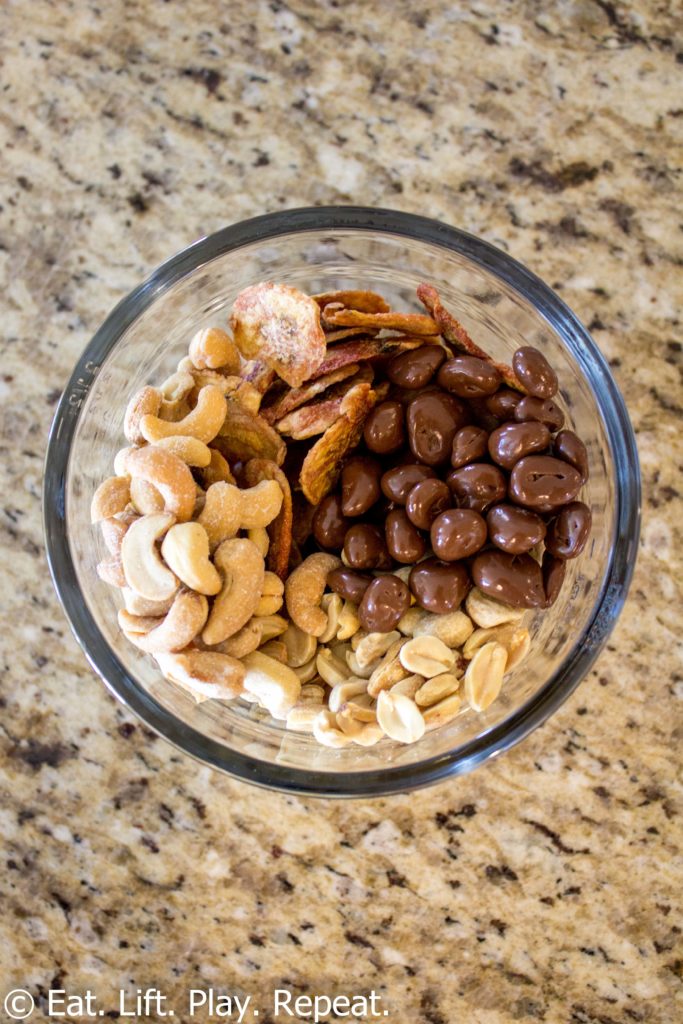 Most banana chips are not clean eating friendly. They are usually fried and covered with a sugary coating. Look for healthy banana chips with only one ingredient: bananas!
I used Bare Baked Crunchy Banana Chips, which are baked and the only ingredient is bananas. They are delicious and come in plain or cinnamon flavored. Both are great!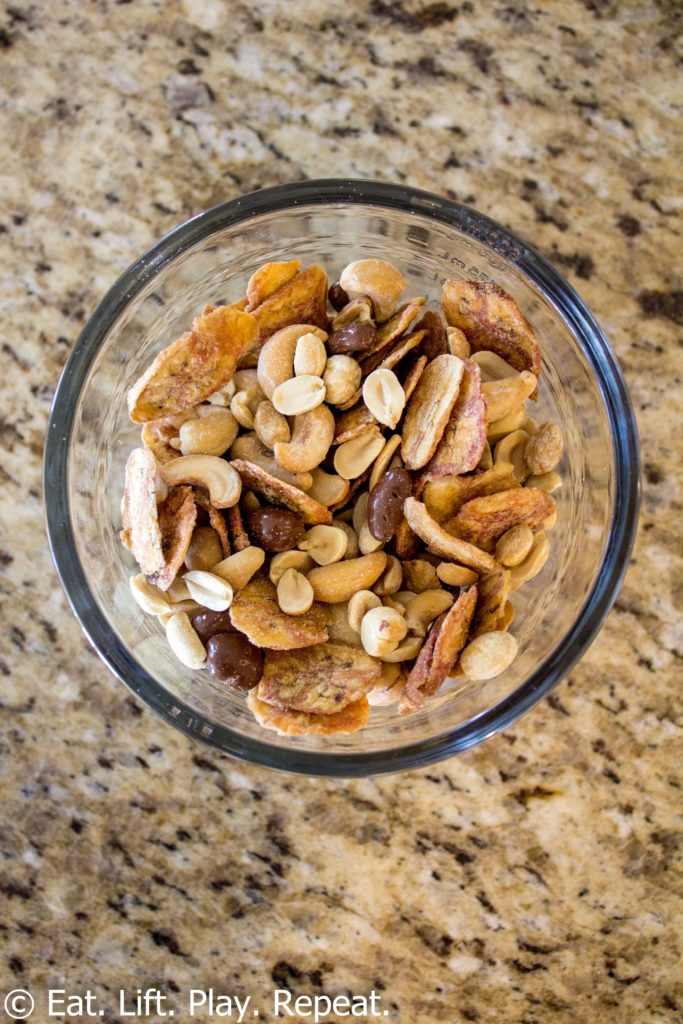 For a quick, yet healthy snack that also gets you a little dose of chocolate make this Chocolate Banana Trail Mix! Cashews and peanuts add healthy fats and protein, while chocolate covered raisins and banana chips add a touch of sweetness!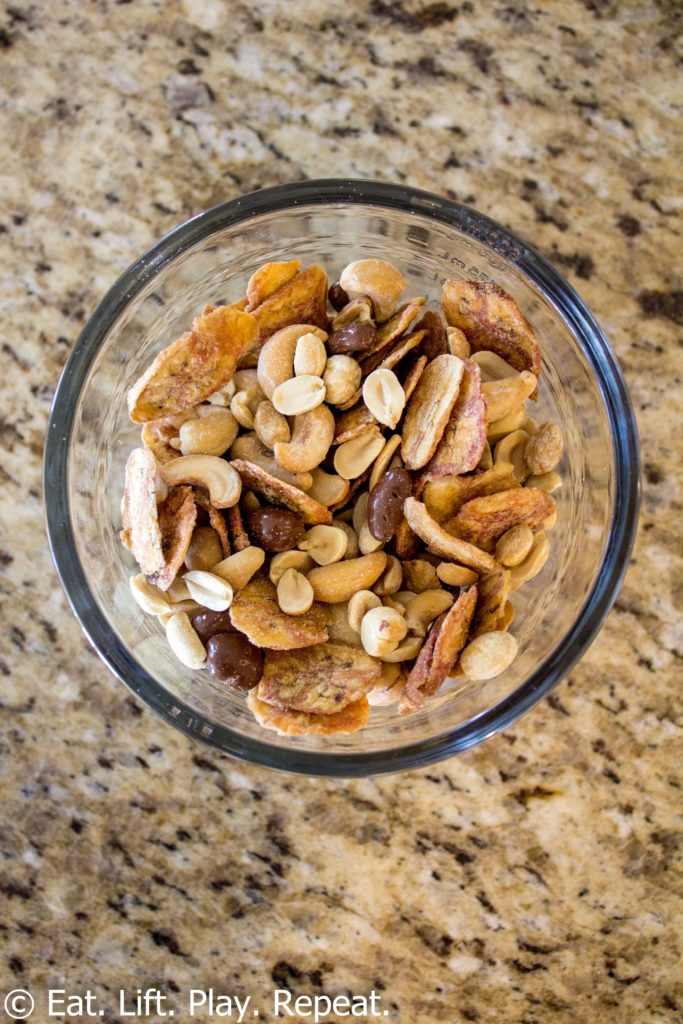 Chocolate Banana Trail Mix
2017-07-16 17:20:13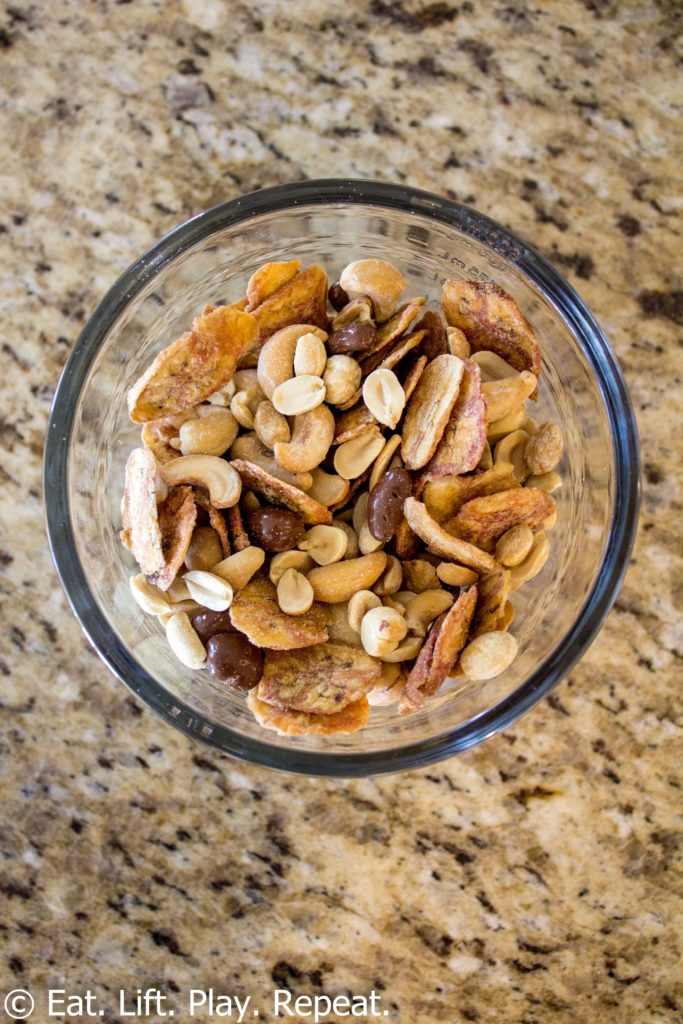 A quick and easy, yet healthy trail mix. It is perfect to take on the go, plus provides a dose of chocolate!
Ingredients
1 cup banana chips, such as Bare Baked Banana Chips
1/2 cup dry roasted peanuts
1/2 cup raw cashews
1/4 cup chocolate-covered raisins
Instructions
Combine all four ingredient in a small bowl or container. Mix until ingredients are evenly distributed. Store in an air-tight container or resealable bag.
Eat. Lift. Play. Repeat. http://eatliftplayrepeat.com/
What is your favorite healthy way to get a chocolate fix?!