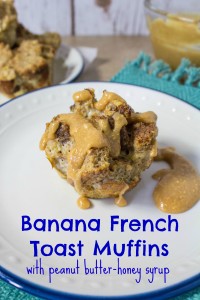 Donny & I had a pretty relaxed Labor Day weekend. We did quite a bit of yard work Saturday morning, which wasn't too bad because once we got that done we didn't have anything else to do all weekend! We made sure to get all the yardwork done first thing so we could play.
After we were done with the yardwork we went to Denver. We did end up getting pedicures (yay!) and then went to Biker Jim's Gourmet Dogs for our date! It was awesome. We shared three dogs and a half order of the fried mac and cheese. We could have gone with two dogs and the mac and cheese, but we aren't exactly the type to order responsibly.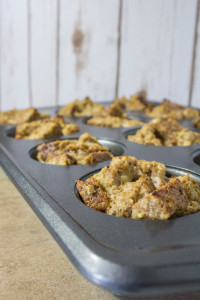 We ordered the Wild Boar dog Classic-style (topped with cream cheese and sauted onions). We also had the Buffalo dog with the Continental toppings and the Bat dog (just FYI, it was not bat-meat and the toppings were already assigned). All three were fantastic and very flavorful! Bonus, all three dogs, the mac and cheese, and a beer for Donny cost us about $30… yeah, cheapest date we've had in a while.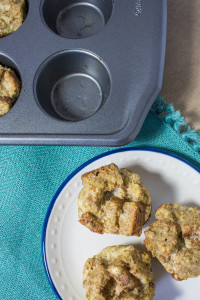 We were going to the Rockies game after dinner but still had some time to waste. Great Divide Brewing Company was right around the corner so we went over for a beer. Donny got their Hoss Rye Lager and I got one of their seasonal or temporary ones, the Hefe De Pew. It was so good! I always forget I like hefeweizens.
We didn't stay for the whole Rockies game, but after we left we made our last stop at Voodoo Doughnuts. Donny wanted to get some doughnuts for our neighbors and their kiddos. I had never had Voodoo Doughnuts so I was in for a treat! We ordered them six doughnuts for the next morning, plus one gigantic glazed doughnut just for fun.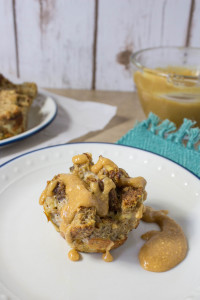 If you are not familiar with Voodoo Doughnuts then you should definitely familiarize yourself with the joint. They started in Portland, OR and my cousins that live out in Oregon always talk about it. Now I know why. The owners decided to open a second location and after a lot of research they decided on Denver. Yay for us! They make some wild donuts — topping them with cereal, cookies, candies, etc. Pretty cool, but it also helps that they are delicious!
Donny & I shared the Banana Fritter topped with chocolate and peanut butter sauce. It was awesome and huge! We shared it but only ate about half. It was pretty rich and worked great as dessert.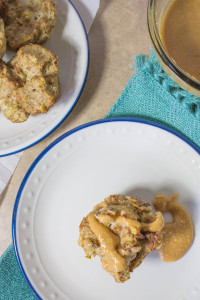 I'm not saying that the banana fritter made me want to make something banana-y for breakfast the next day….but I'm not saying it didn't either. It also may or may not have encouraged me to top my banana creation with peanut butter sauce.
Speaking of peanut butter sauce, this is technically peanut butter-honey syrup. I was working on figuring out how to make peanut butter runny so I could drizzle it on the muffin when I came across this recipe from Southern Plate. I adapted it slightly by adding more peanut butter, but it is basically the 1 Minute Peanut Butter Syrup from Southern Plate. Delish!
Her recipe is two ingredients: peanut butter and honey. This combination always reminds me of my dad. When I was growing up I remember him always mixing peanut butter with honey in a small bowl and then spreading it on toast. I get my love of peanut butter 100% from my dad. He is a peanut butter fiend and that is one of the traits he has passed along to me! I'm grateful for that Wayno, by the way.
Now don't get me wrong, the peanut butter-honey syrup is technically clean-eating. However, it is far from low-calorie! When I put the recipe in the MyFitnessPal app it comes out to 80 calories per tablespoon and, due to the honey, has 10 grams of sugar per tablespoon. What I am getting at is use in moderation.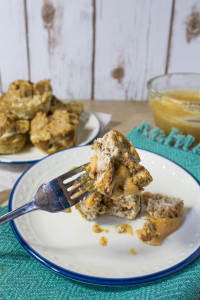 Actually, the same goes for most syrups you will find. You could top the French toast muffins with pure maple syrup (which is clean-eating, but high in sugars as well) if you didn't want to make the peanut butter-honey syrup.
I made a batch of these and saved four muffins to take for snacks this week and froze the other 7.
"But Melissa, that only accounts for 11 muffins". Where is the 12th muffin you ask?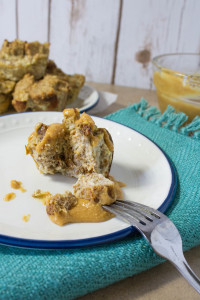 Well I ate it while taking pictures of it. You caught me! It was too good to throw away after chopping it up for photos. I loved every bite of it too!
Banana French Toast Muffins
2015-09-07 19:52:20
French toast is made into muffins for a quick, portable breakfast or snack. Protein from egg whites and whey are combined with fiber from the Ezekiel bread to keep you full and energized until your next meal!
Banana French Toast Muffins
8 slices bread, Ezekiel or whole wheat bread of choice
2 medium bananas, ripe
2 eggs + 4 egg whites
1/4 cup unsweetened almond milk
1/4 cup vanilla protein powder
1 tsp vanilla
1/2 tsp cinnamon
1/4 tsp salt
Peanut Butter Syrup (adapted from SouthernPlate.com)
1/2 cup honey
6 Tbsp peanut butter
Instructions
Preheat oven to 375 degrees.
In a medium mixing bowl, mash the ripe bananas.
Add eggs, egg whites, and almond milk and whip with a fork until well combined. Add protein powder and mix well, breaking up any clumps that form. Add vanilla, cinnamon, and salt and stir to combine.
Slice bread into cubes, about 1/2 inch in size. Add half the bread to the wet ingredients and toss with a spoon to coat evenly. Add the rest of the bread and repeat.
Divide mixture into 12 greased muffin cups and bake for 15 minutes. Allow to cool slightly before serving.
While the muffins bake prepare the syrup. Combine the honey with 4 Tbsp of peanut butter in a microwave-safe dish. Microwave for 30 seconds and stir. Add additional 2 Tbsp of peanut butter and microwave another 30 seconds. Stir until smooth.
Notes
Food for Life Ezekiel 4:9 Bread was used for this recipe. Other bread may be substituted, but amount may vary.
Store muffins in an air-tight container for up to one week or freeze for up to 3 months.
Eat. Lift. Play. Repeat. http://eatliftplayrepeat.com/
Have you tried Voodoo Doughnuts?