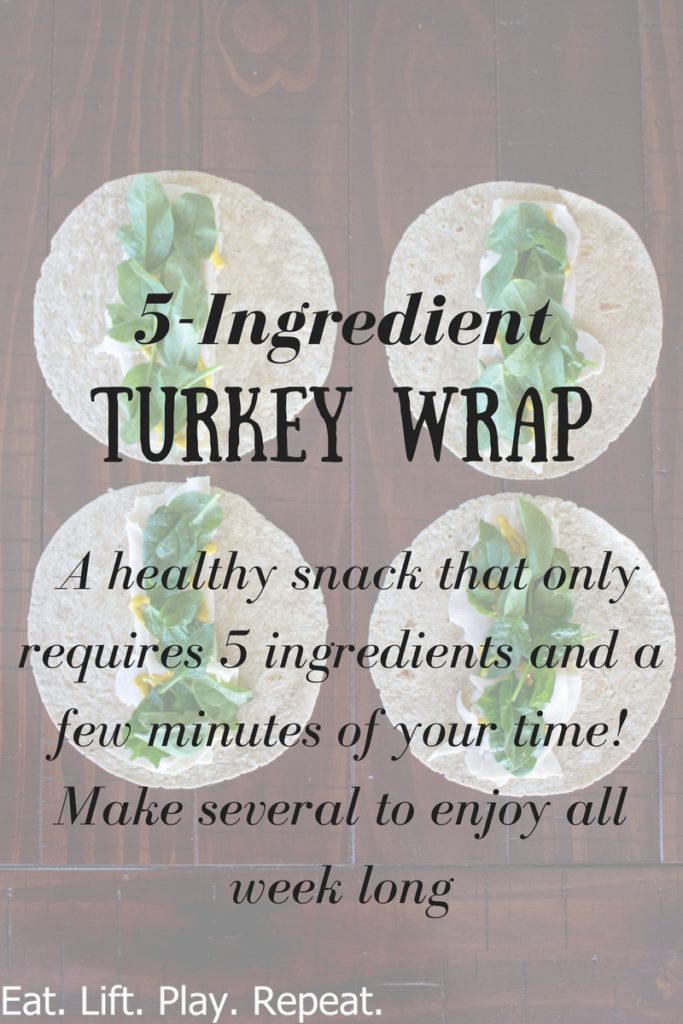 I'm a big advocate of healthy snacks. Healthy snacks can keep your blood sugar level and keep you from becoming too ravenous (and causing you to overeat later).
A simple, yet healthy snack option is this 5-Ingredient Turkey Wrap. It needs just that — only 5 ingredients!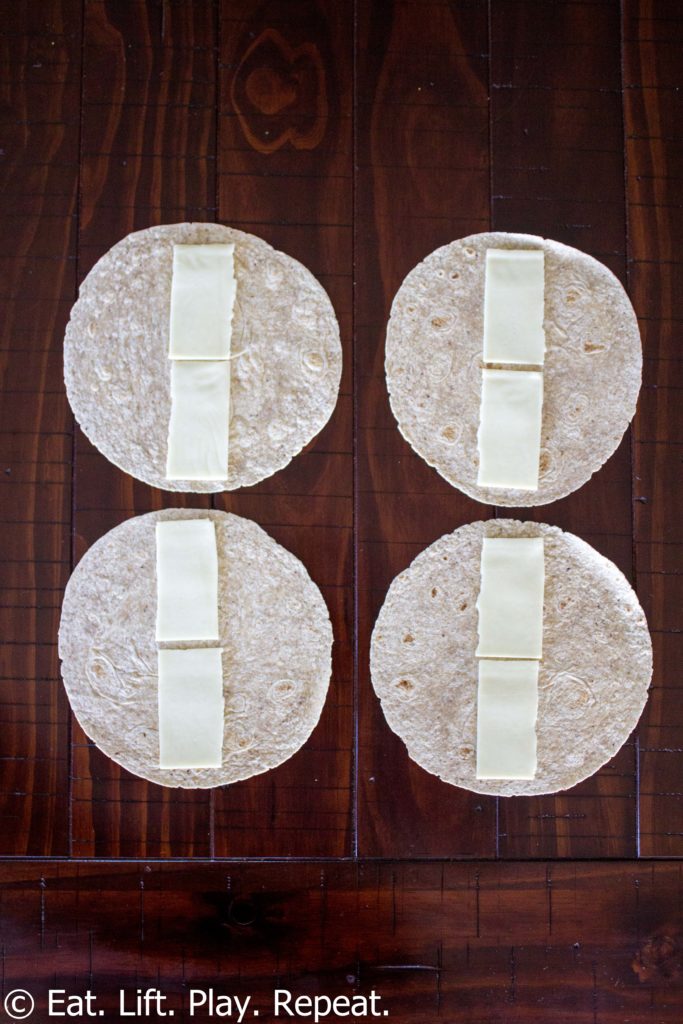 5-Ingredient Turkey Wraps combine complex carbs, plus lean protein into a quick, portable snack. Make several turkey wraps at once and keep in the refrigerator to enjoy as a healthy snack all week long!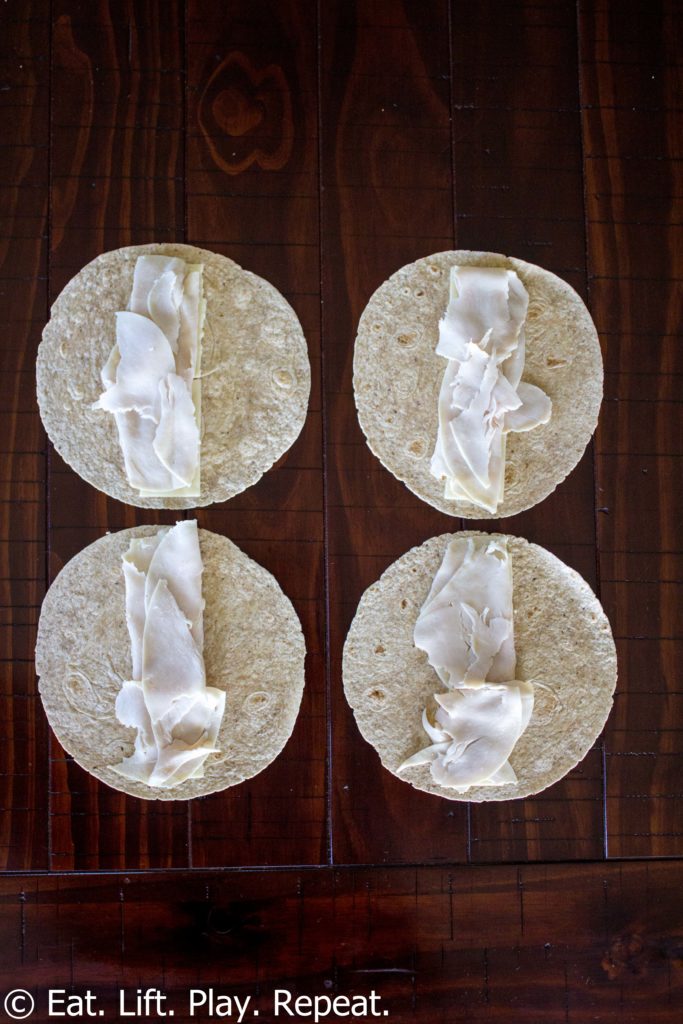 Add this 5-Ingredient Turkey Wrap to your meal prep schedule to save time and money later!
Use a whole wheat tortilla or wrap for added fiber and nutrients, compared to a tortilla made with white flour. The complex carbs in a whole wheat tortilla will keep you full longer as well.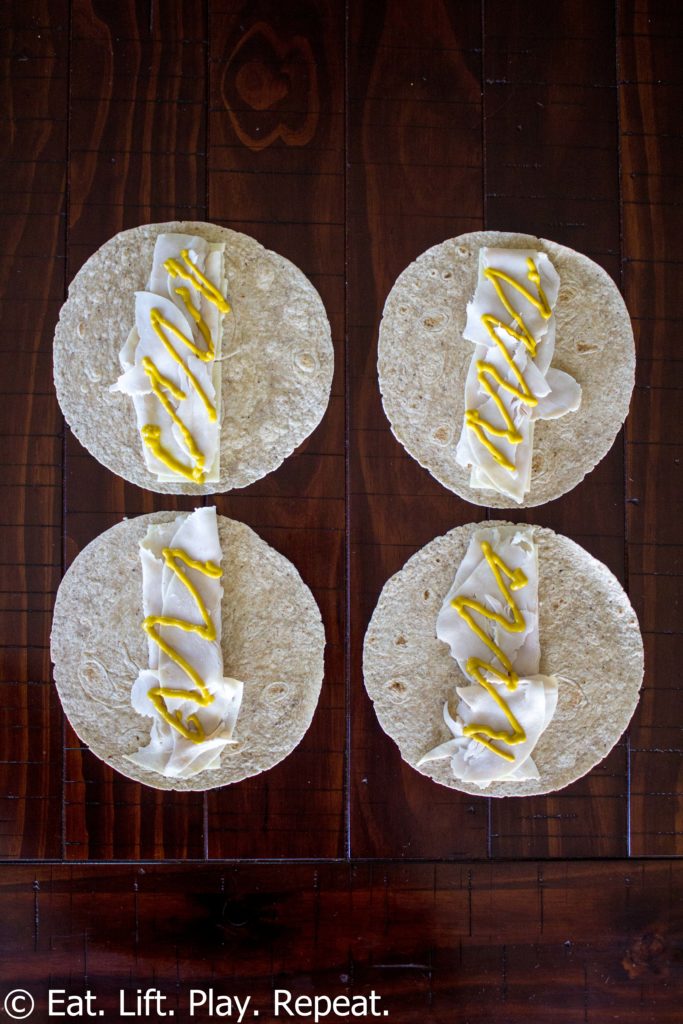 Take a whole wheat tortilla and layer the cheese of your choice and sliced deli turkey. Next, add some yellow mustard and then top with raw spinach. Finally, roll the tortilla tightly and enjoy!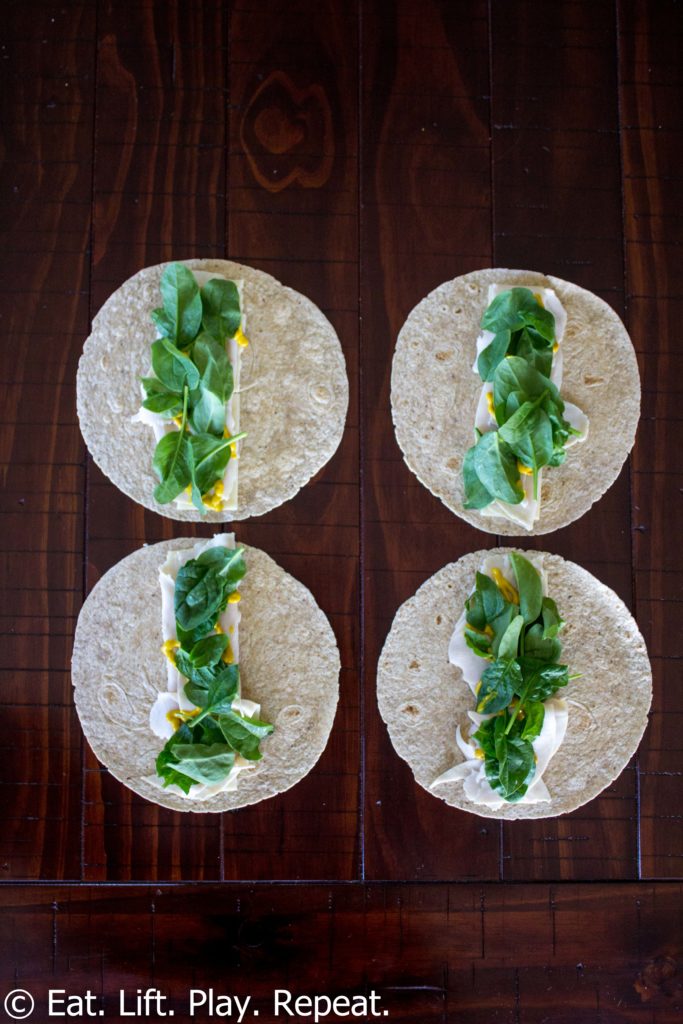 If you are making the 5-Ingredient Turkey Wraps for meal prep, then wrap each one in plastic wrap and store in the refrigerator.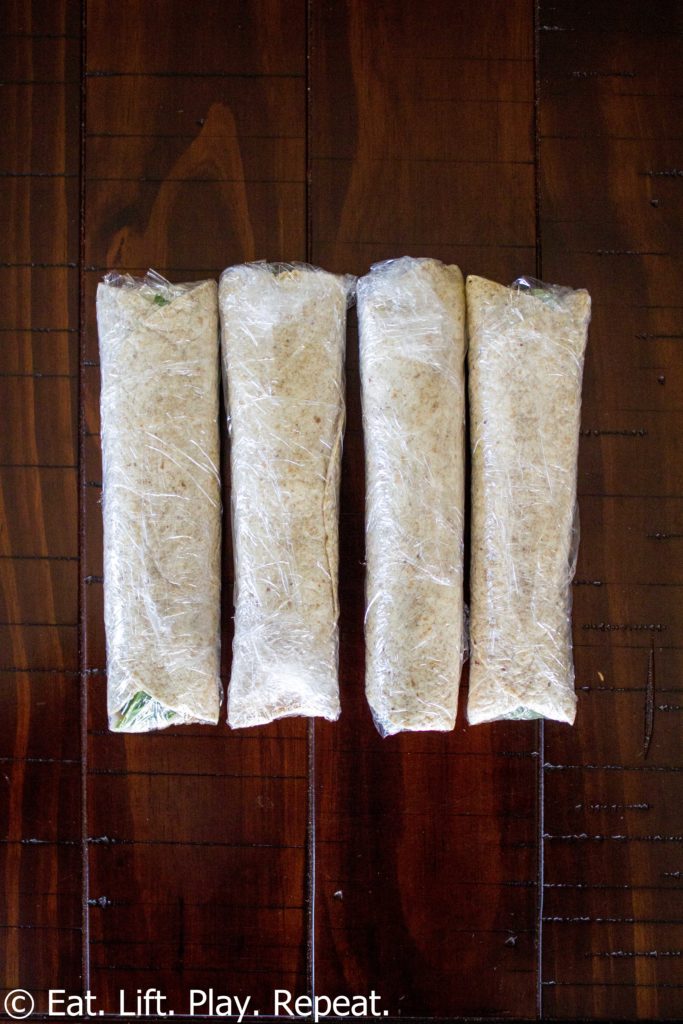 Feel free to change up the type of cheese or even the type of mustard that you use. Mix and match to keep things interesting all week, or make them all the same to keep things easy.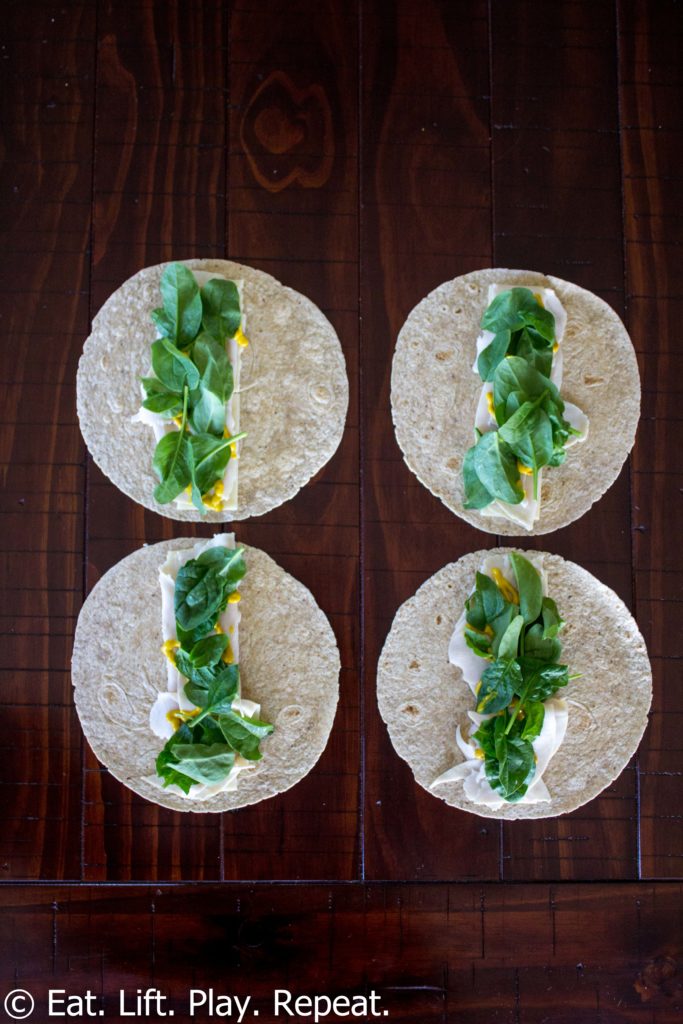 5-Ingredient Turkey Wrap
2017-08-27 13:29:32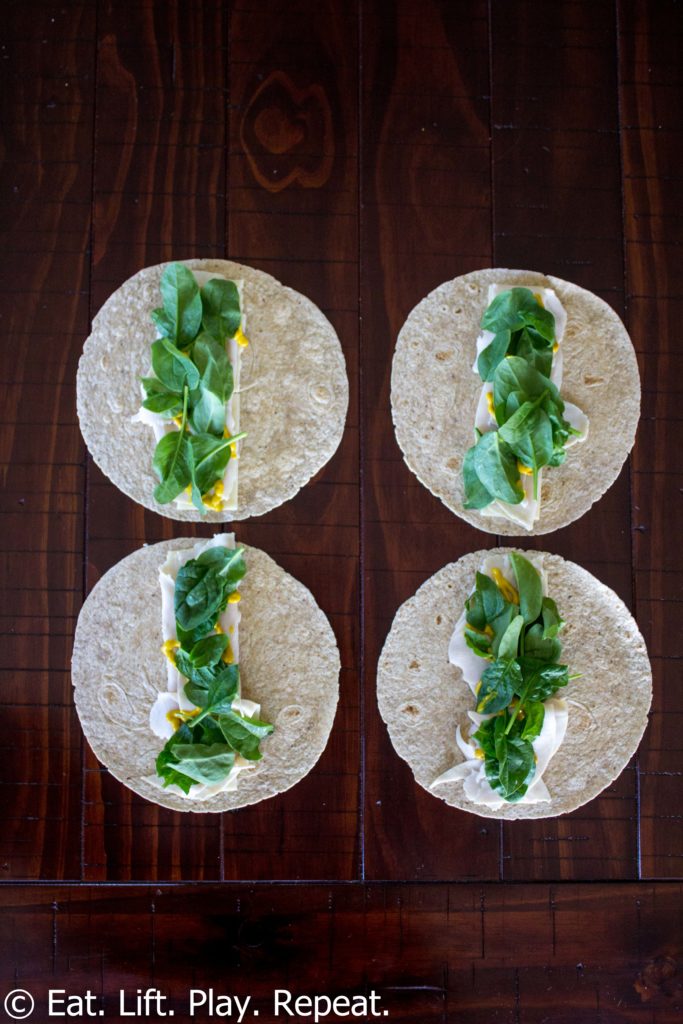 Serves 1
An easy snack recipe that only requires 5 ingredients and a few minutes of your time! Make several turkey wraps to enjoy as a healthy snack all week.
Ingredients
1 whole wheat tortilla
2oz sliced turkey breast
1 slice cheese
1/4 cup spinach
1-2 tsp yellow mustard
Instructions
Layer turkey, cheese, spinach and mustard in the whole wheat tortilla. Roll the tortilla up tightly and wrap in plastic wrap. Refrigerate until ready to enjoy.
Notes
Recipe makes 1 wrap. Make several at a time to enjoy all week long.
Eat. Lift. Play. Repeat. http://eatliftplayrepeat.com/
What is your favorite 5-ingredient snack?