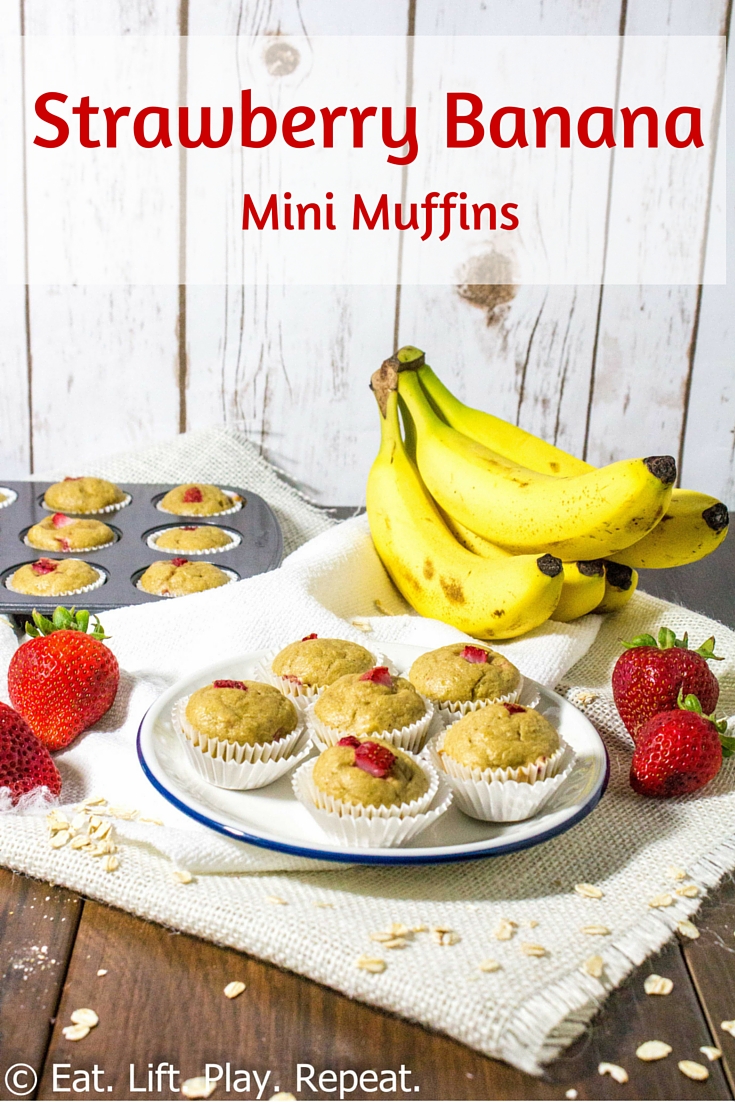 I will get to these wonderful Strawberry Banana Mini Muffins shortly, but first I want to tell you about this restaurant we tried.
We had a wedding this weekend up in Boulder, Colorado. We decided to go up a little early so that we could try out a new restaurant. My sister and her husband met us up there, which was perfect because then we could share a couple things. We ended up going to Oak at Fourteenth, which is a sister restaurant to Acorn (check out my post about Acorn here).
Acorn is one of our favorite restaurants in Denver and Oak at Fourteenth did not disappoint! We shared a burger, shrimp & grits, and their fried pickles. All three were awesome. Their burger was topped with cheese and bacon, plus it came with homemade tater tots that were bomb-digity, to say the least. We want to go back and try their real menu. We were there about 3:00pm, so they had a mid-day menu rather than their full lunch or dinner menu. We don't make it to Boulder very often so we might just have to make a special trip!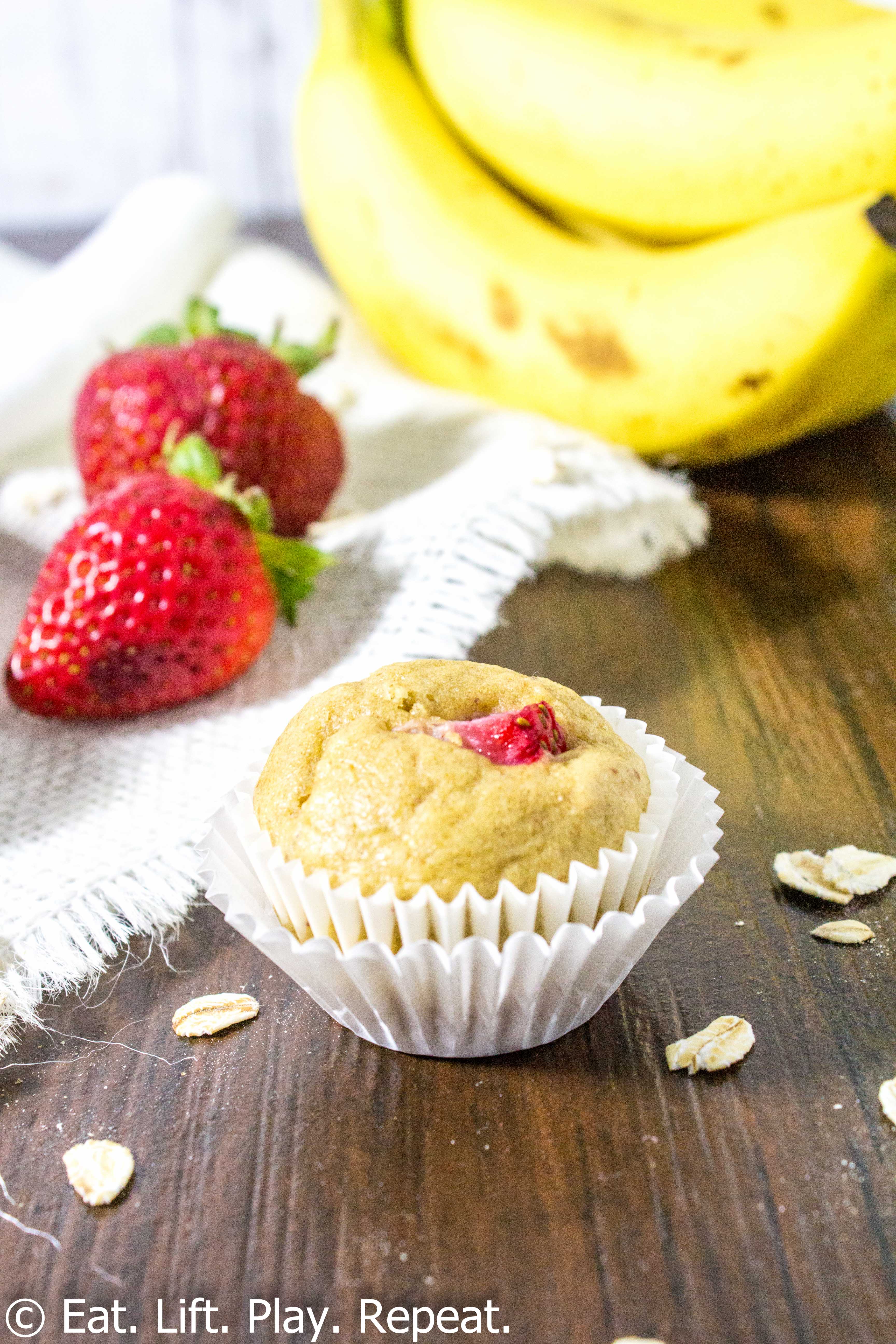 Want to know what else is bomb-digity? Mini food items. I love little bite-sized foods that you can grab and pop in your mouth. One bite items are pretty great in my opinion.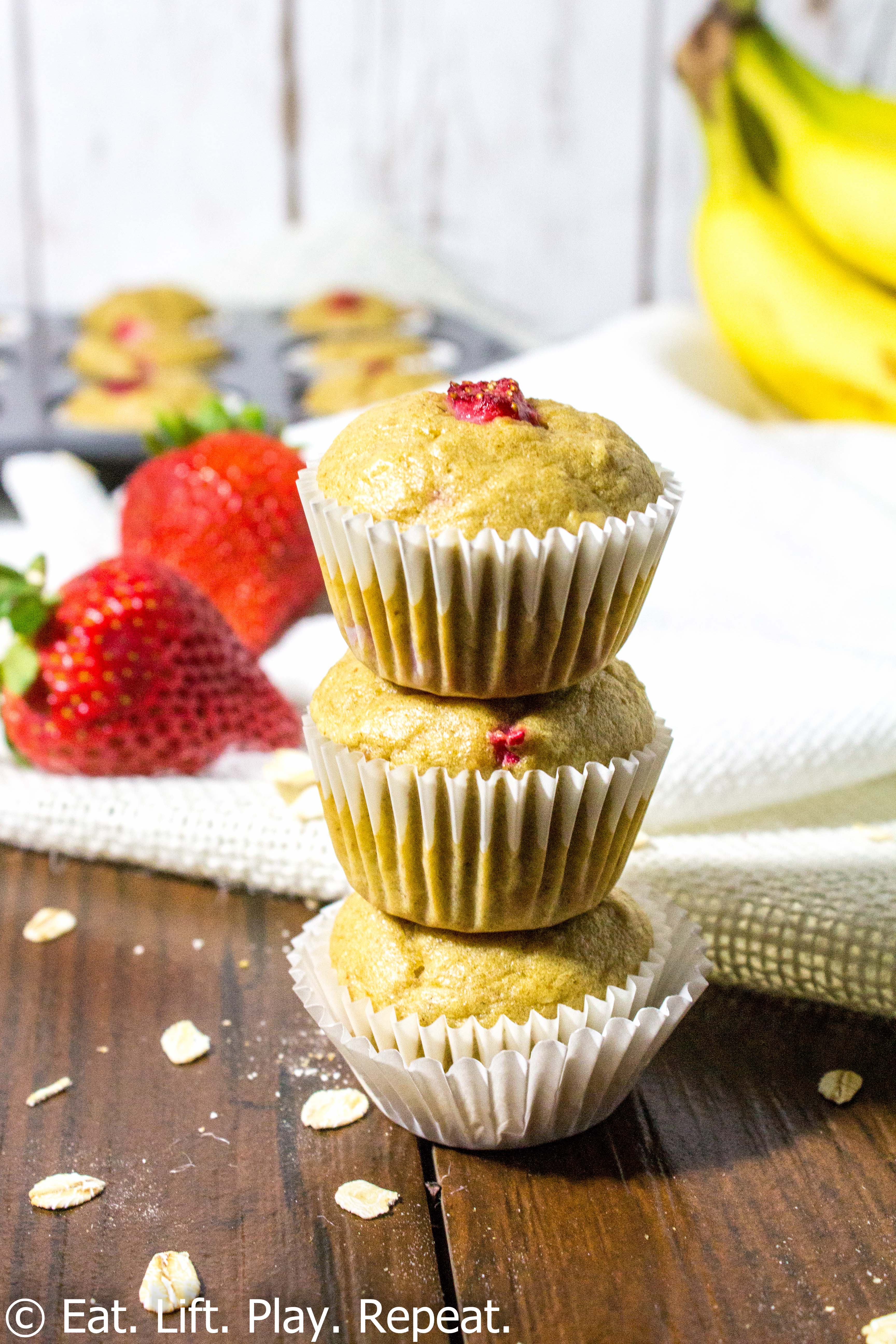 I made these Strawberry Banana Mini Muffins for Mother's Day brunch that I hosted for my family. I was perusing Pinterest when I came across this food blog called Rach L Mansfield. She posted this recipe for Strawberry Oatmeal Banana Bread. It is made with oat flour, rather than any other type of grain flour so it can easily be made gluten free by using gluten free oats or oat flour!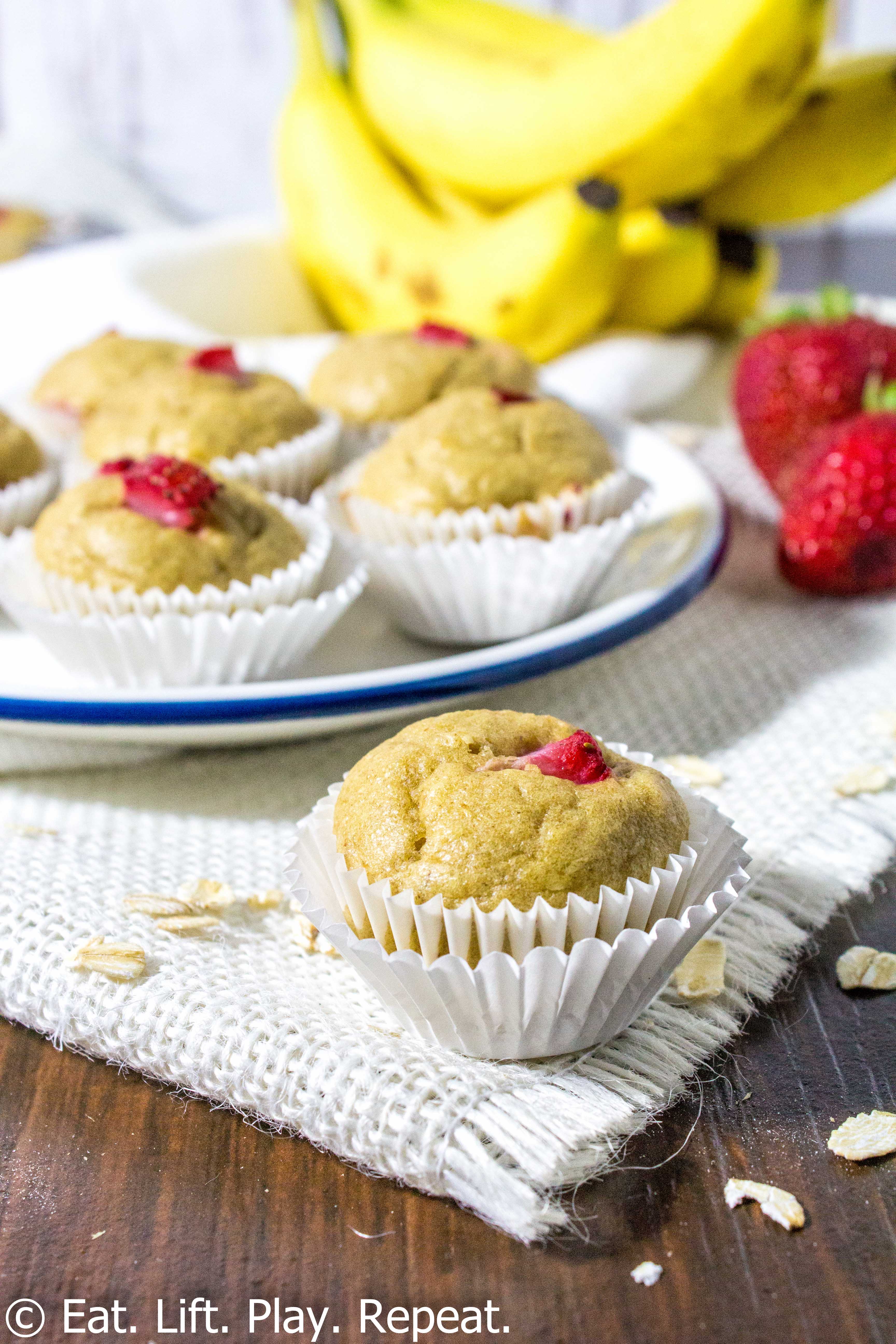 I took the recipe she posted and tweeked it a little bit. I obviously made mine into mini muffins, rather than a loaf. I also adjusted the amount of some of the ingredients that were used (not a lot, just a little). I still used oat flour, peanut butter, banana, and strawberries. I added a little almond milk because my batter was a bit thick.
Rach L Mansfield has so many cool recipes on her blog. You should definitely check it out if you have time. I had never wandered across it before and now I want to make ALL HER RECIPES!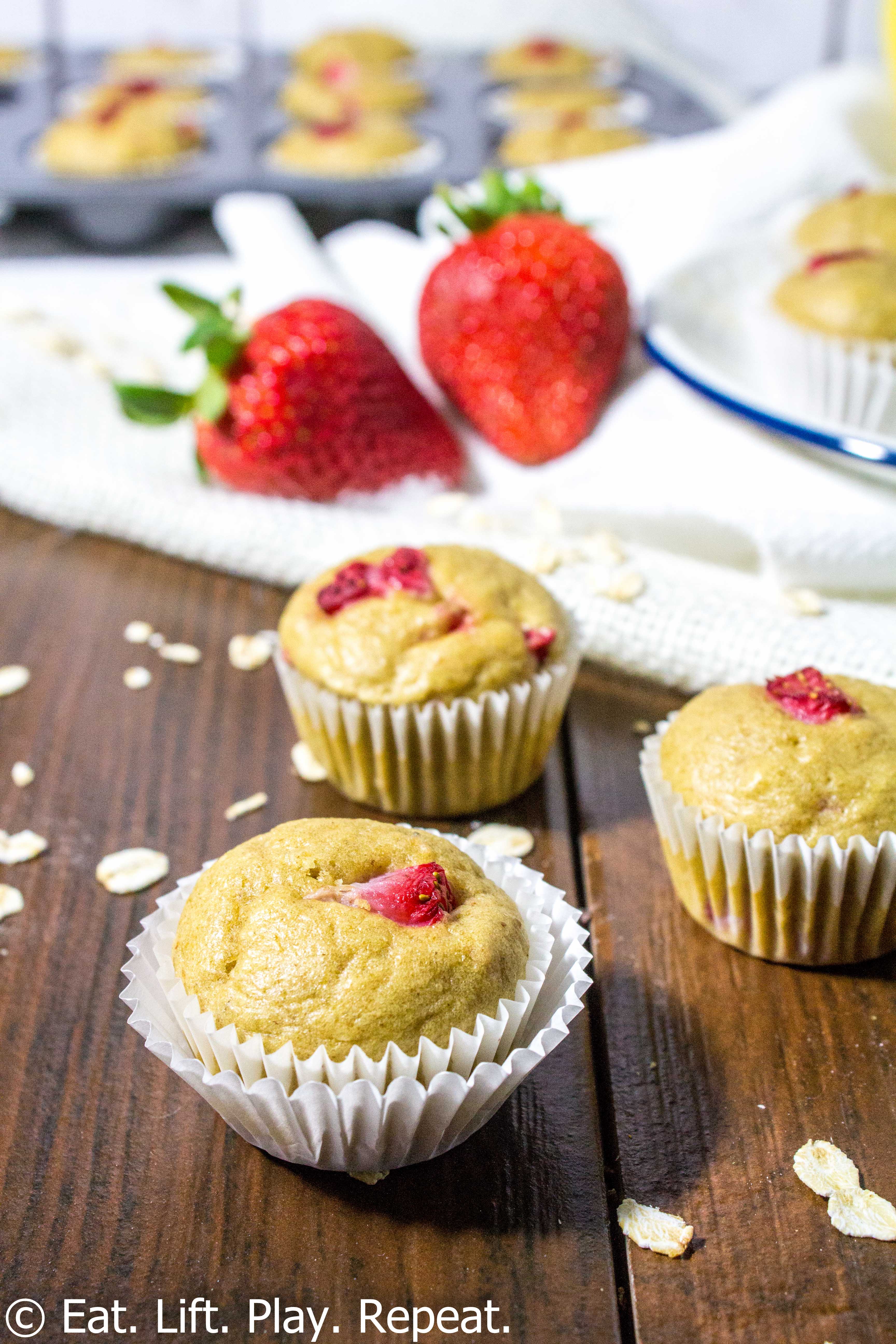 One thing I might note, if you do not eat all the mini muffins right away then definitely refrigerate them. I did not and it did not end well. We ate most of them at the brunch, but I had 7-8 leftover so I put in a Ziploc bag on the counter. Not smart. Not smart at all.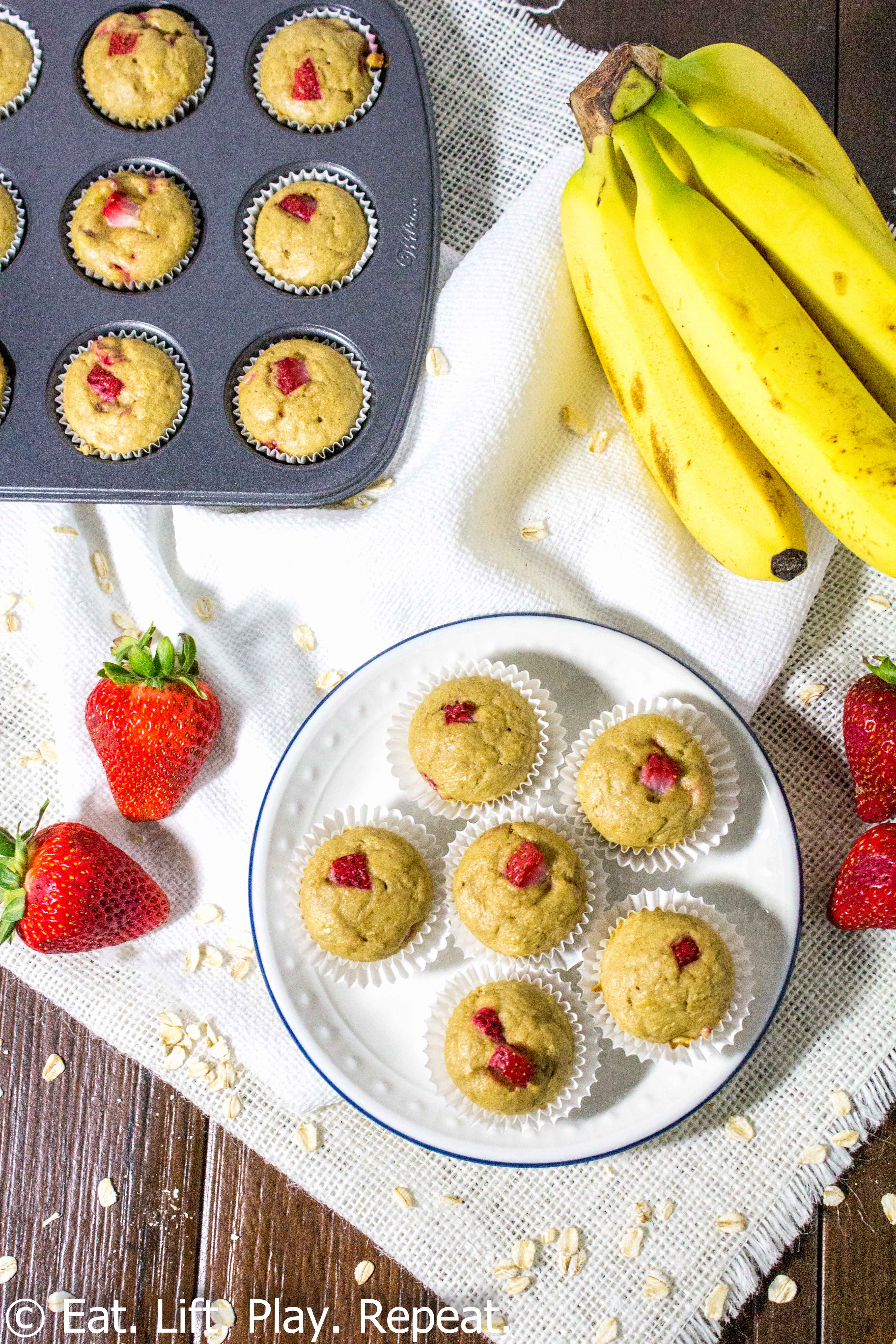 Like an idiot, I wrote a note for our house cleaner to try one because they were gluten free and she can't have gluten. I made them on Saturday and this was Tuesday.
Well Donny got home before me that night and asked me what was in the muffins. I told him a few of the ingredients and he said "they are taste like they fermented". AAAHHHH THEY HAD GONE BAD. I immediated texted our house cleaner and told her I was so sorry if she ate one. She had in fact tried one and I honestly feel terrible. I should have thrown them out or put them in the fridge after the brunch.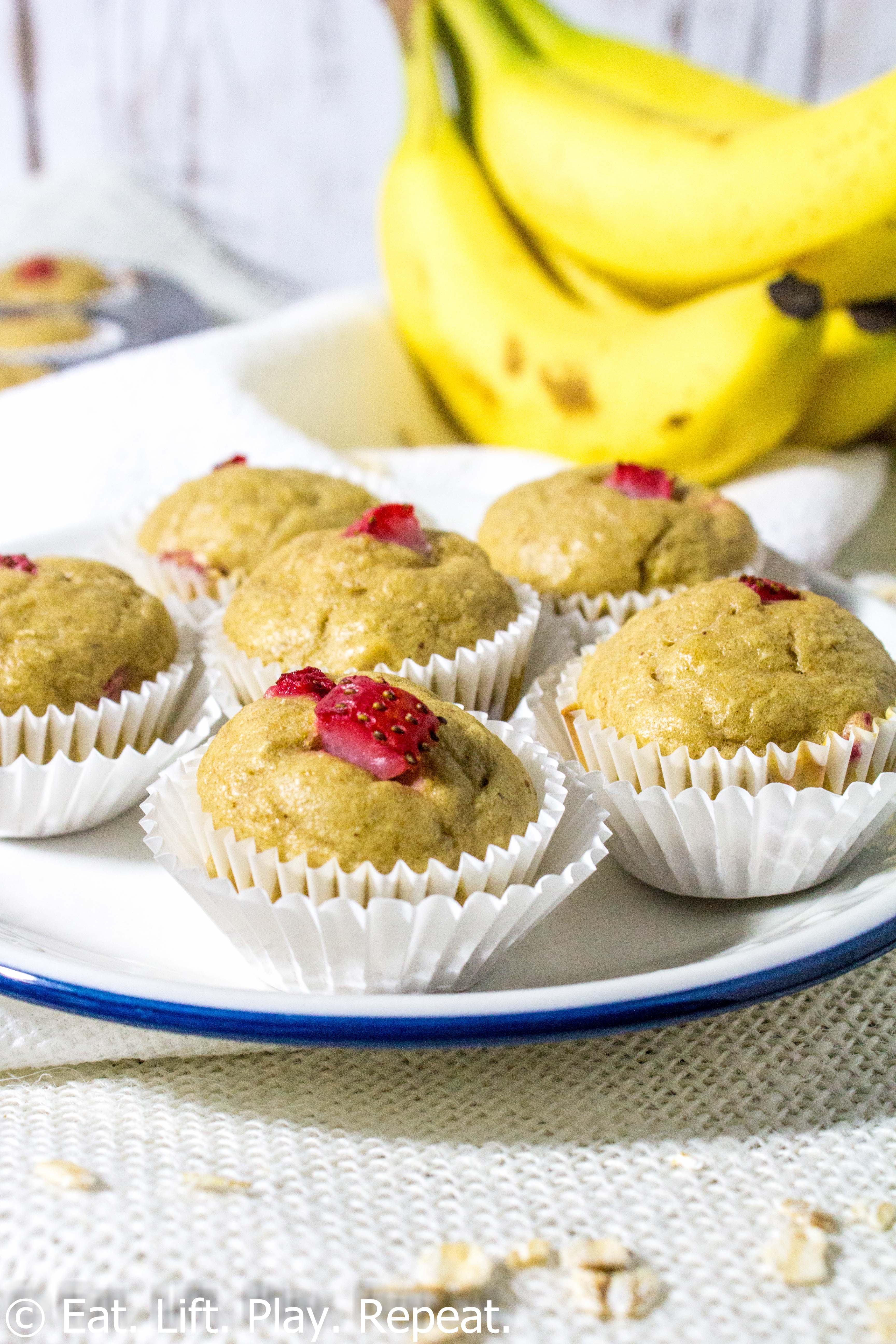 I told her next time I will actually TRY the item I'm offering right before I feed them to her. I should have known they would go bad sitting out like that. Hmmm… I owe her now. What should I make?!?! Hopefully she trusts me next time.
Moral of the story…. eat all the mini muffins. If not, refrigerate all of the mini muffins. Yikes. Sorry Kerrie.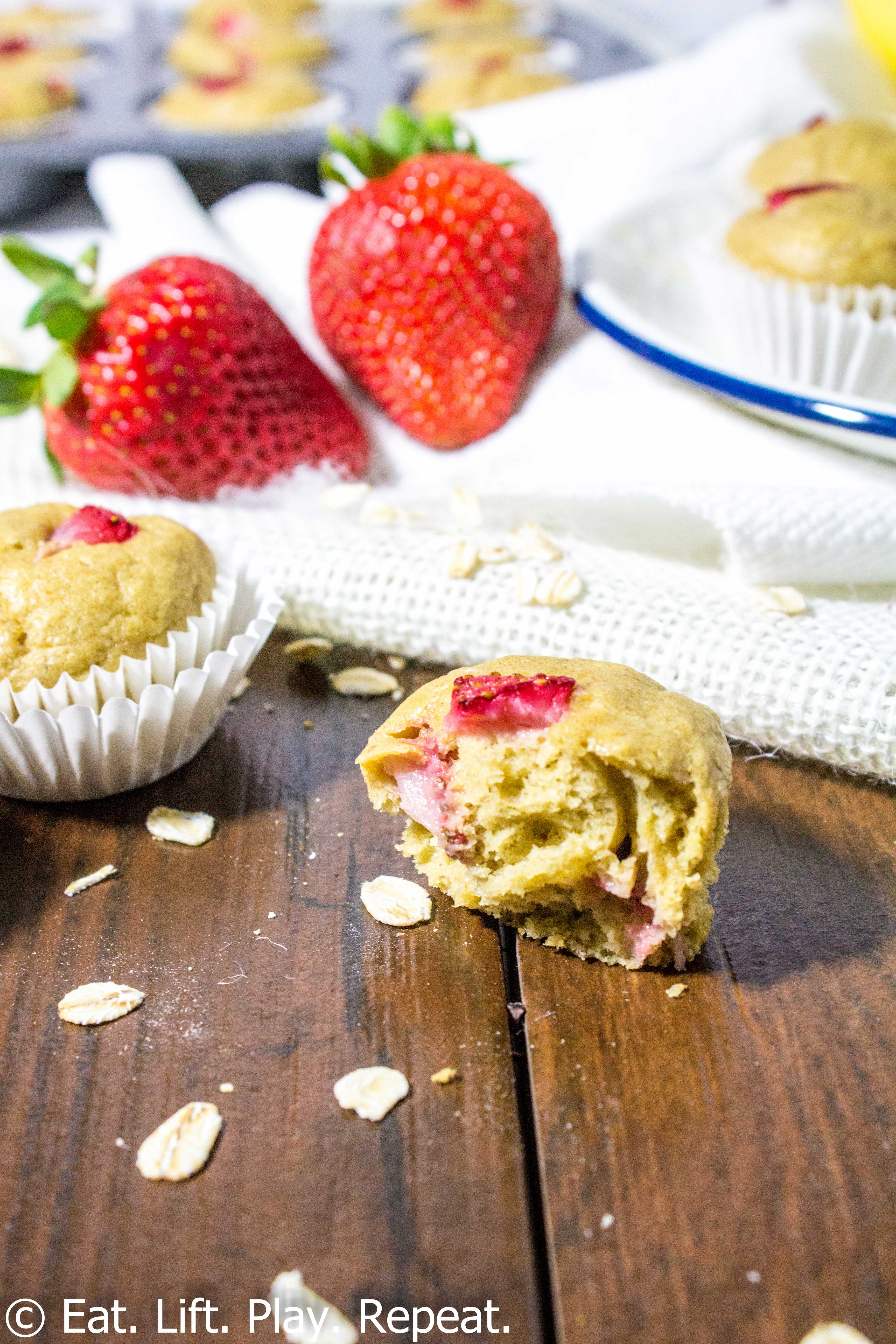 I've said this before but I love the strawberry-banana combination, especially in these Strawberry Banana Mini Muffins. Check out my Strawberry Banana Protein Overnight Oats recipe if you like that combo too!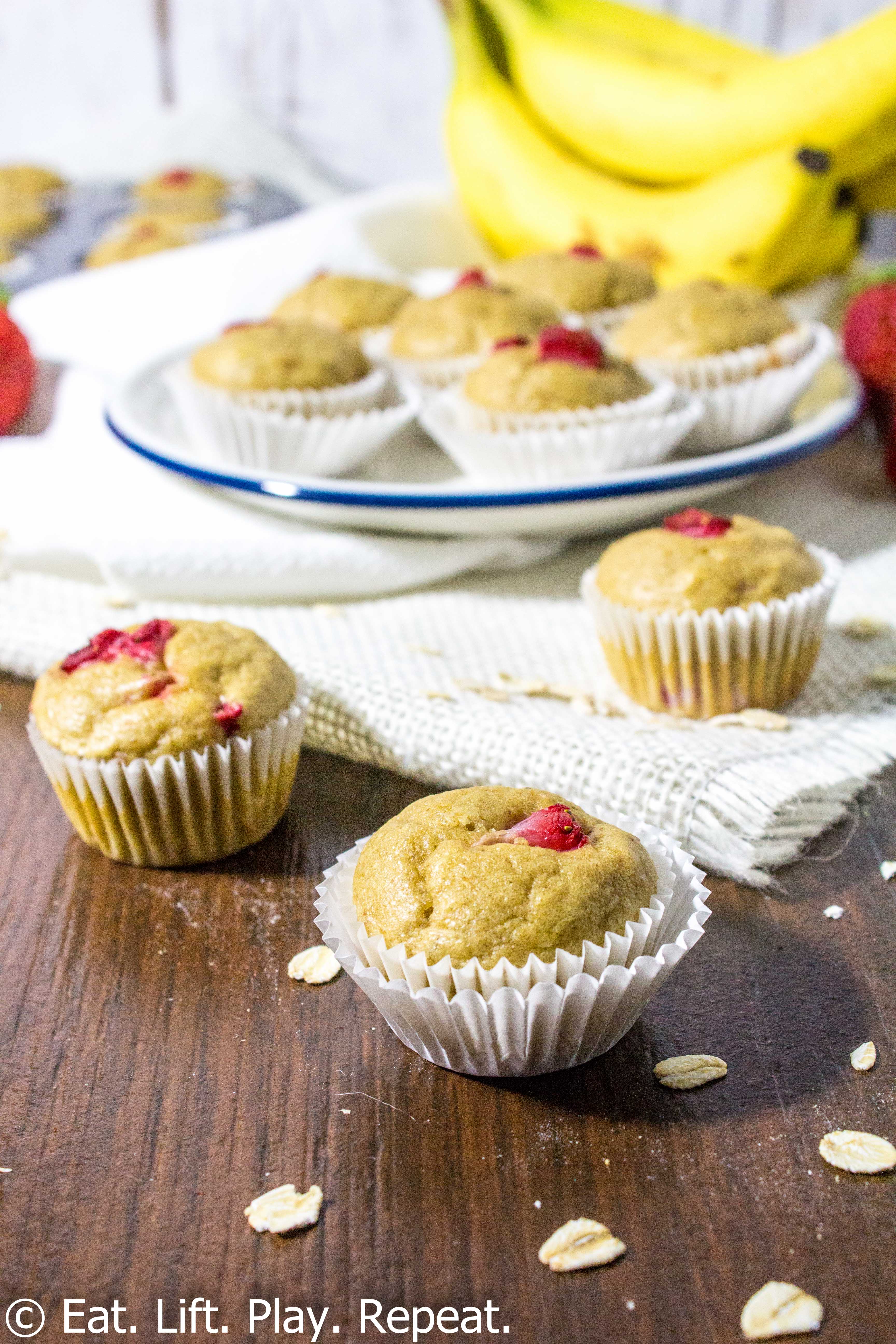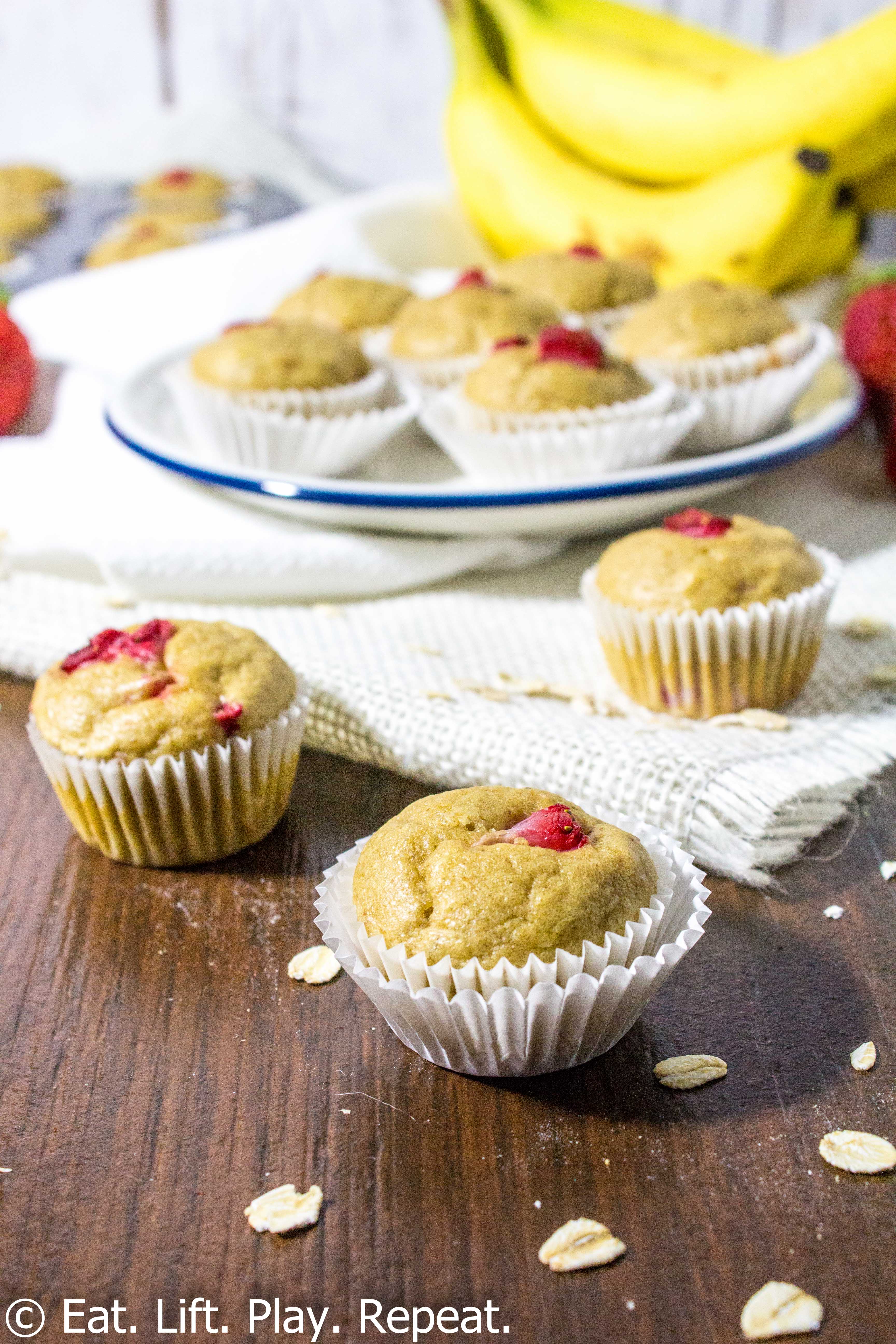 Strawberry Banana Mini Muffins
2016-05-07 19:30:07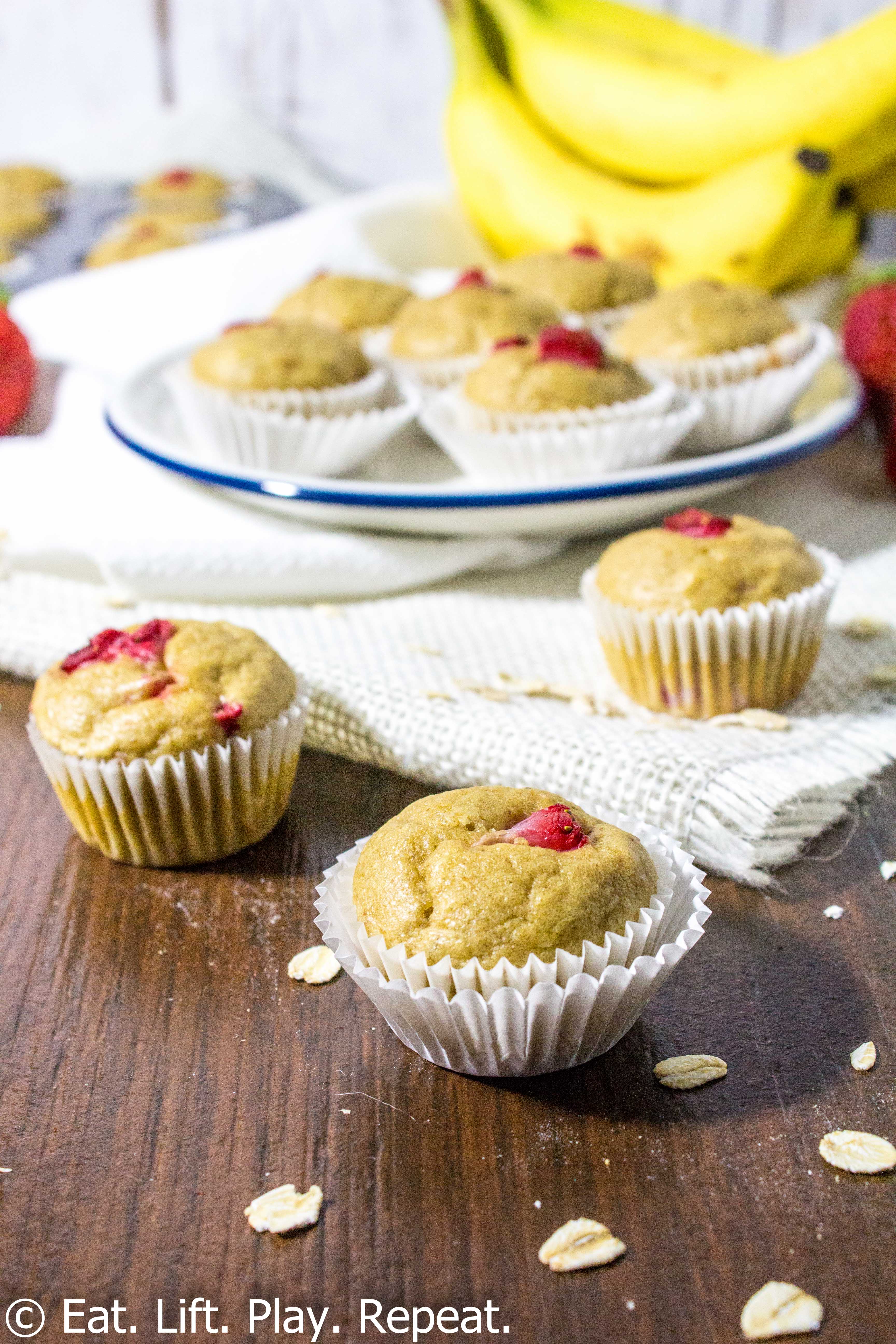 These mini muffins are moist and flavorful, combining two great fruits: strawberries and bananas! They are gluten-free, using oat flour and are free of refined sugars. Plus, only 50 calories per muffin.
Ingredients
2 small ripe bananas, mashed
1/4 cup peanut butter
2 large eggs
1 Tbsp coconut oil, melted
1 Tbsp agave
1-2 Tbsp vanilla almond milk, unsweetened*
1 tsp vanilla extract
3/4 cup oat flour
1 tsp baking powder
1/4 tsp salt
3/4 cup strawberries, diced
Instructions
Preheat oven to 350 degrees. Spray two mini muffin trays with non-stick cooking spray or line with paper liners. Set trays aside.
In a medium mixing bowl, whisk together mashed banana, peanut butter, eggs, melted coconut oil, agave, and almond milk*.
Add oat flour and baking powder and whisk until evenly distributed. Do not overmix. Gently fold in the diced strawberries.
Even divide batter between the 24 muffin cups.
Bake at 350 degrees for 10-12 minutes. Insert a toothpick into a muffin. If the toothpick comes out clean then the muffins are done. Allow muffins to cool on a wire rack.
Notes
*Start with 1 Tbsp almond milk and gradually add more until you reach the desired consistency.
**Grind rolled or quick oats in a food processor to make flour if you do not have oat flour.
Adapted from Strawberry Oatmeal Banana Bread from RachLManfield.com
Eat. Lift. Play. Repeat. http://eatliftplayrepeat.com/
What is your favorite bite-sized treat?