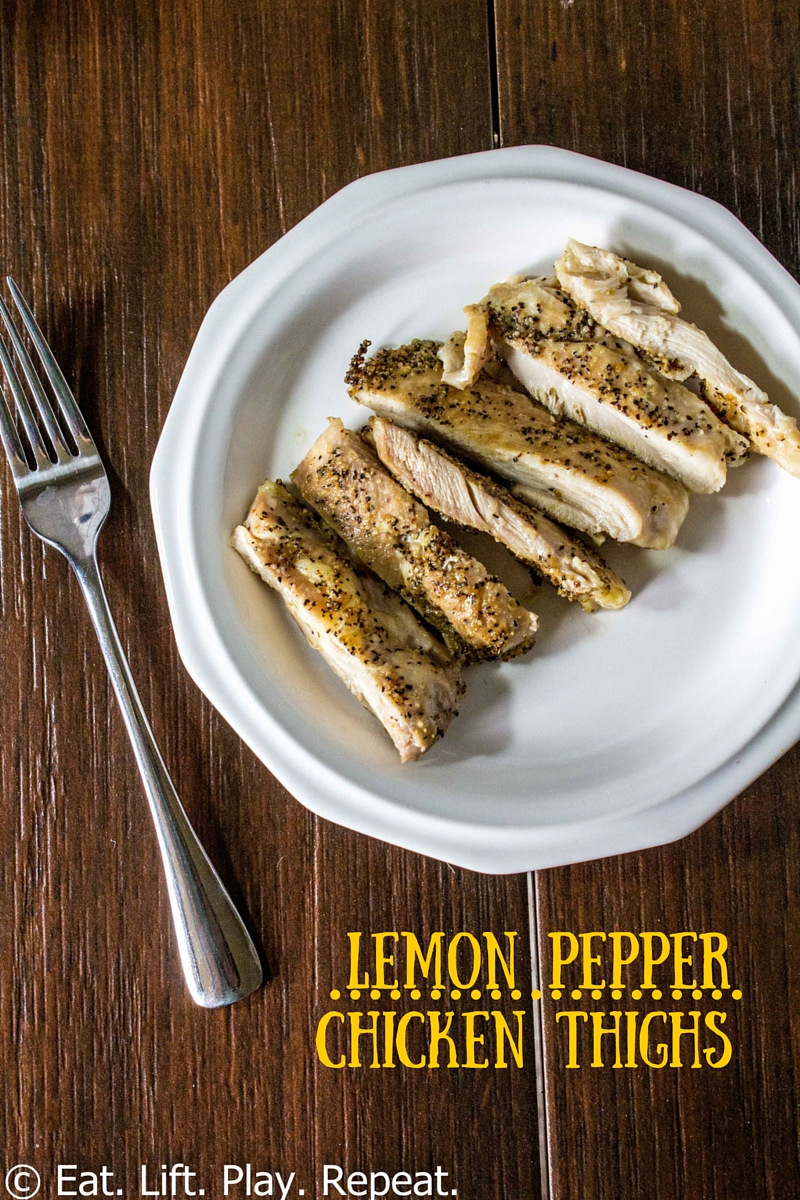 I want to talk about these Lemon Pepper Chicken Thighs, but first I want to talk about Top Golf.
We did end up meeting up in Denver to go to Top Golf and it was awesome! I highly recommend it.
It is a really big place with three different levels of area to hit golf balls. Each group has their own bay and you hit out into what looks like a normal driving range, but with targets set up in different spots. Each ball has a tracker in to so it knows where you hit and how many points you get. The point is to get the closest to the "pin", but there are places around the pin that earn you points as well. Each target area is color-coded based on difficulty and each game has you hit at different targets. You get to choose what type of game you play.
It is sort of difficult to explain, but it makes a ton of sense when you get there. The best comparison I could think of was an electronic dart board. You can pick different games that you want to play and it scores how/where you throw based on what game you are playing. It is similar to that.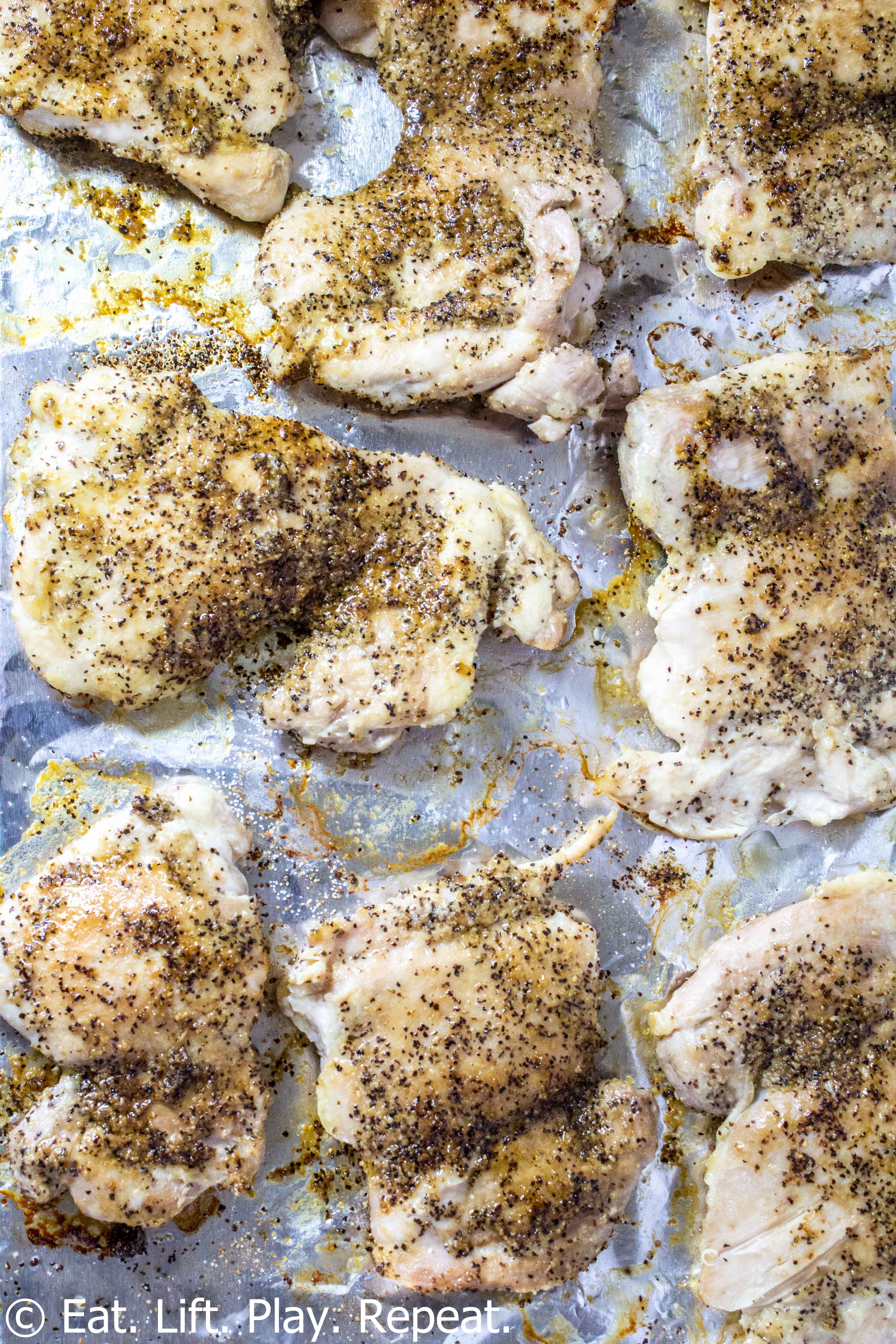 I'd heard that it can be fun for people even if they don't golf. I do happen to golf but I can see how it would be a blast even if you weren't into golf! We had two other couples join us, but only five out of the six of us played and we had so much fun.
They provide a few clubs for people that don't bring there own and we busted out the lefties clubs towards the end. It was fun, but really difficult to figure out how to swing left-handed when you are so used to swinging right-handed. Your arms and hips don't let you do what you know you should do! Hahahaha it was pretty comical.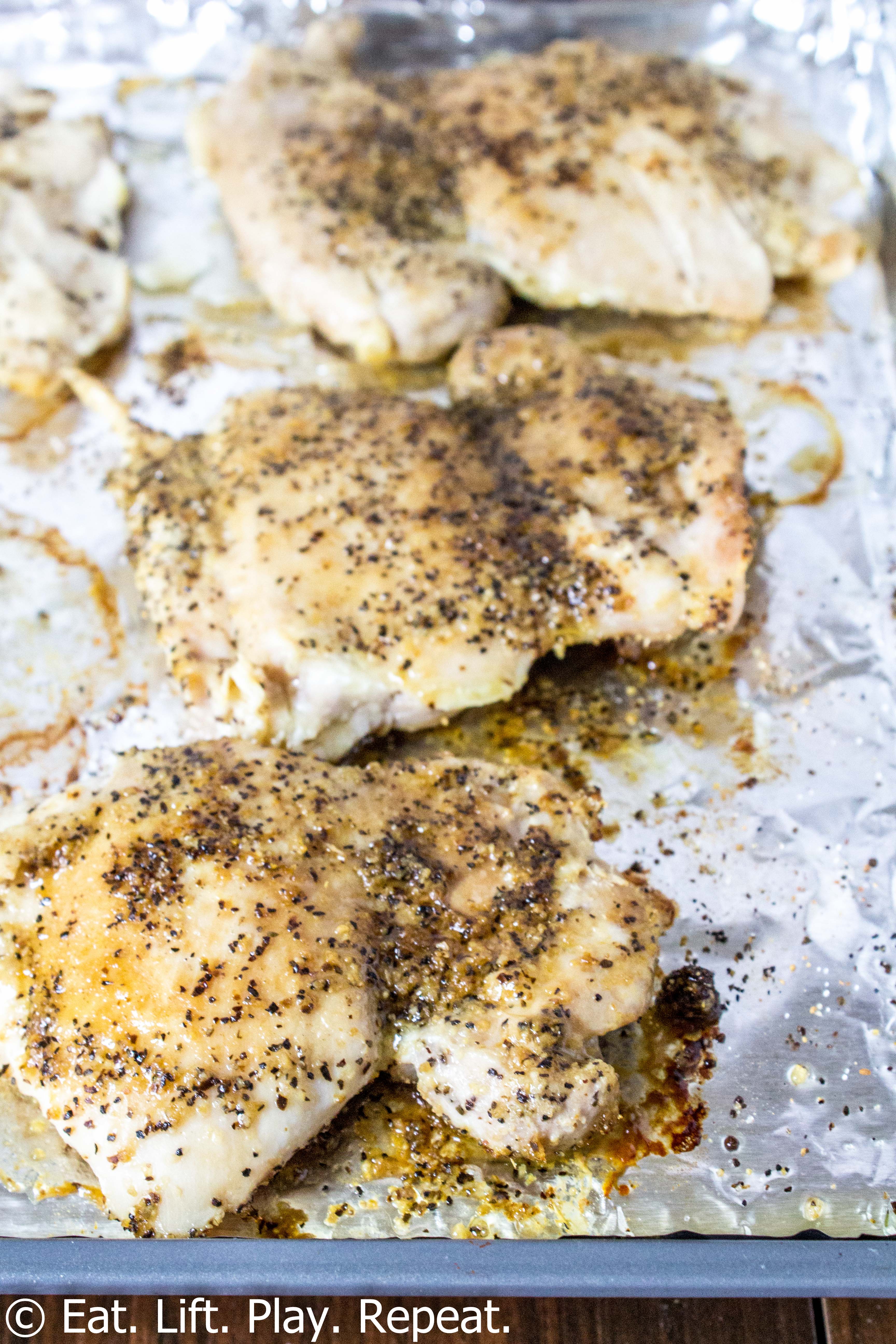 Now on to thighs. Chicken thighs.
I feel like chicken thighs are severely underrated. They have a little more fat in them compared to chicken breast, but not enough in my opinion to make a huge difference if you aren't competing or trying to drastically lose body fat. Personally, I think the flavor of chicken thighs is better, so worth that little bit of extra fat. Plus they are a lot more moist and tender compared to chicken breasts.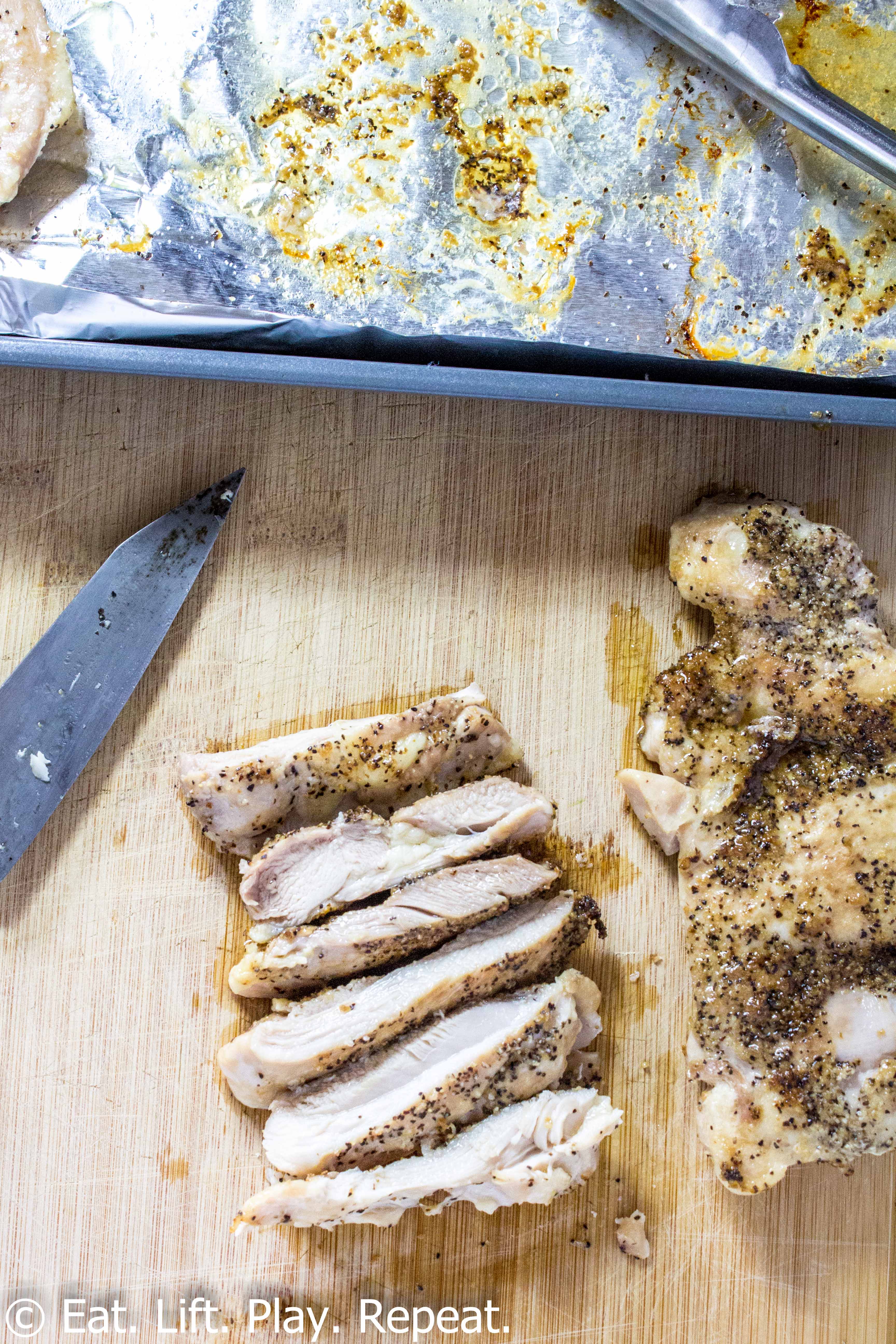 Chicken thighs cook rather quickly. They are thinner compared to chicken breasts, so they only take 15-20 minutes compared to chicken breasts taking 30+. Most of the time I simply season them with salt and pepper, nothing else.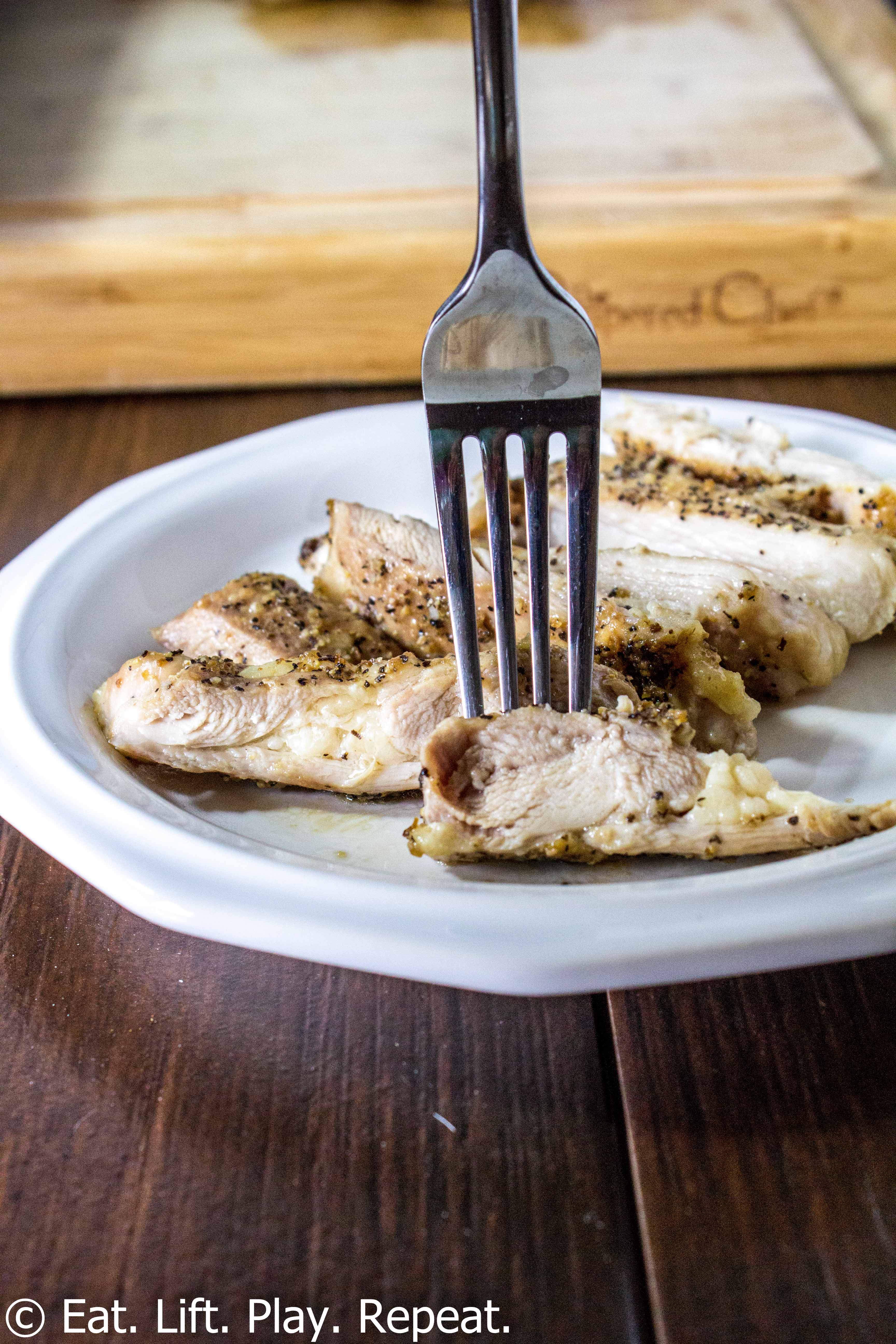 However, I love lemon-pepper seasoning so I decided to change things up the other day and make some Lemon Pepper Chicken Thighs. I used Frontier Co-op Salt-Free Lemon Pepper Seasoning, but you could use any lemon pepper seasoning that you have. If you have some you want to use that already has salt included then omit the salt from this recipe.
It will be WAY too much salt if you use both. I prefer to buy salt-free seasonings and then add salt to what I am making. It might seem weird, but I like to be able to control the amount of salt that is added.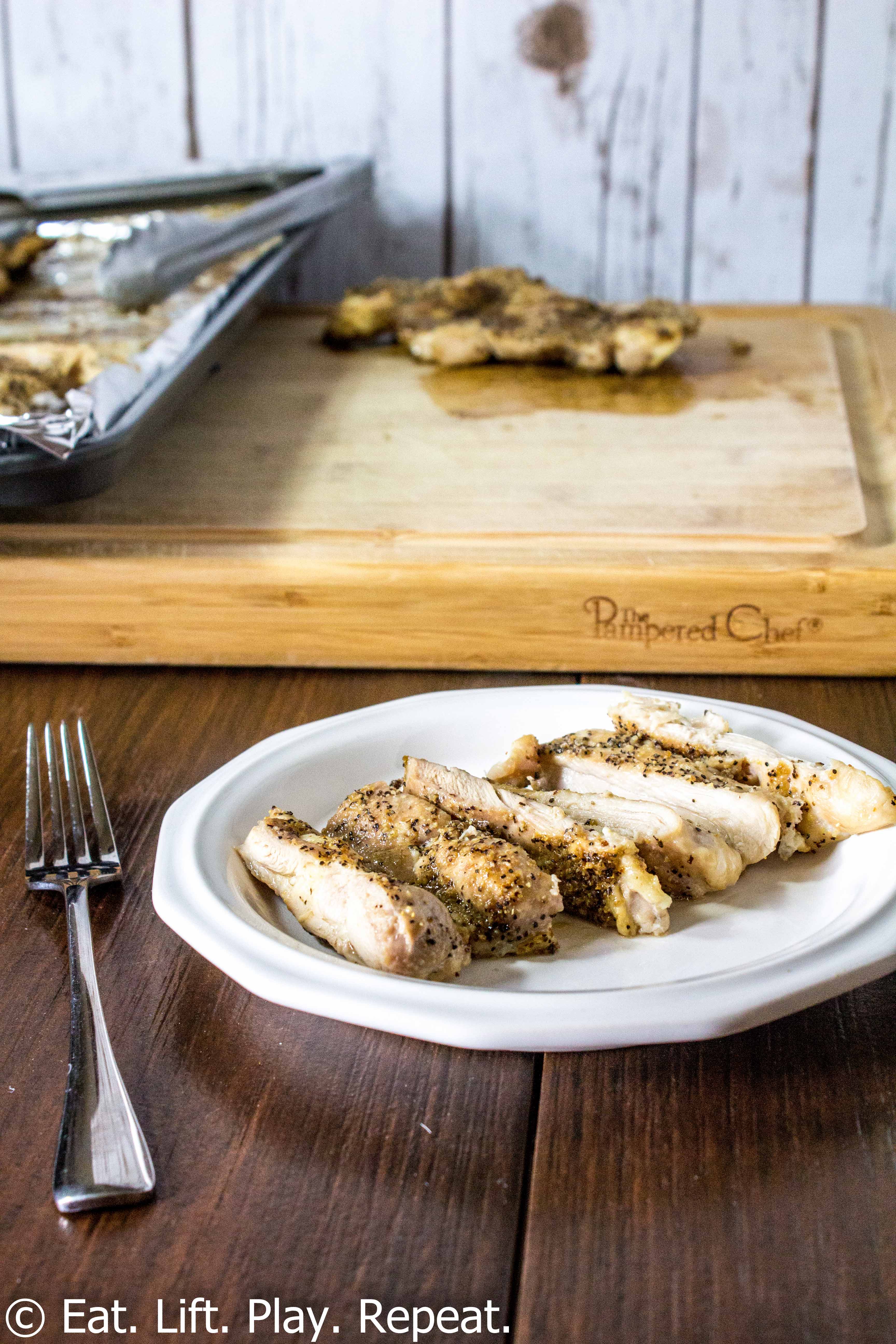 By the way, I do salt everything. I know some people are concerned with sodium intake (I am to an extent), but salt brings out the flavor of a lot of foods and I enjoy it. I try not to over-do it, but will sprinkle it on most of my foods and will use it in almost all my recipes.
Lemon Pepper Chicken Thighs will go great on a salad, in a wrap, or all by itself with a side of some veggies. It is surprisingly versatile!
One important thing to note is to make sure you fully cook the chicken. If you cook a lot of your own meat then you should invest in a meat thermometer. Donny has invested in a digital one, which makes it really easy to see what temperature the meat is at. Chicken needs to be at least 165°. If the chicken is not at that temperature or higher after 15 minutes, then cook it a little bit longer. Meat thermometers will also help you to not overcook the meat and make it dry.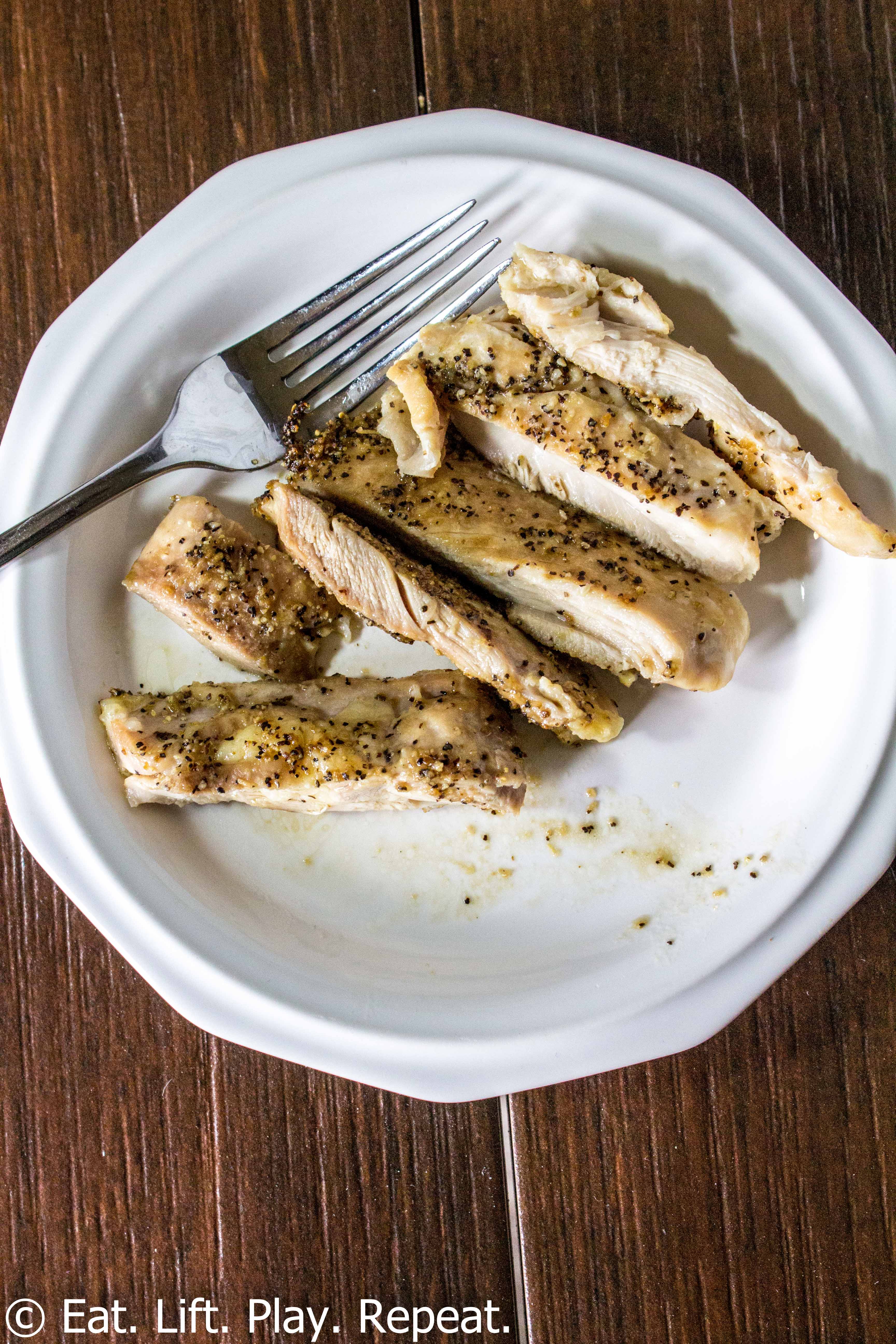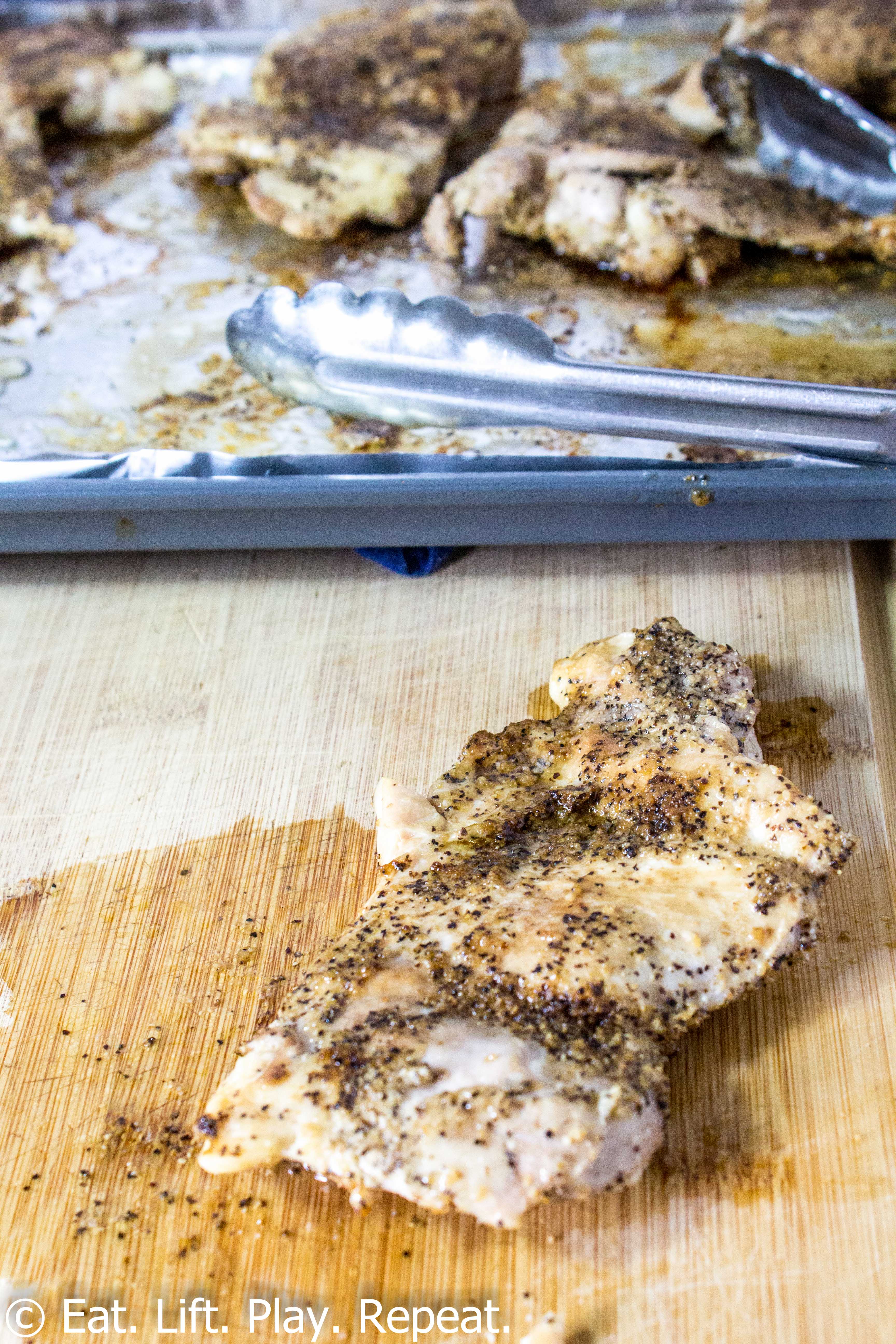 Lemon Pepper Chicken Thighs
2016-06-01 20:15:43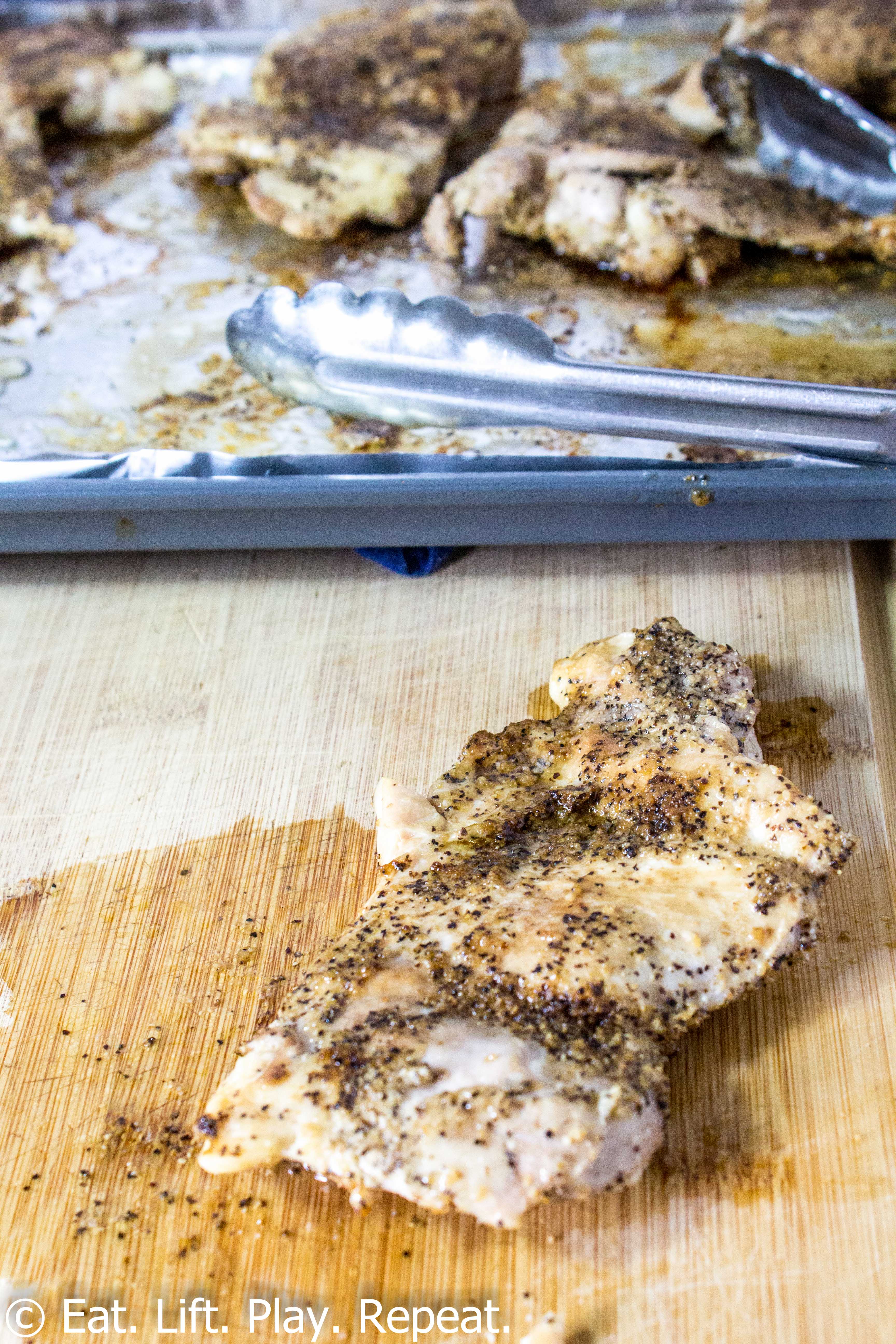 Only three ingredients are needed to make this healthy take on chicken. Chicken thighs stay moist and flavorful while providing a lot of protein!
Ingredients
3lbs boneless, skinless chicken thighs, fat trimmed
2 Tbsp salt-free Lemon Pepper seasoning
1 tsp salt
Instructions
Preheat oven to 350 degrees. Line a baking sheet with foil and spray foil with non-stick cooking spray.
Sprinkle both sides of the chicken evenly with the lemon pepper seasoning and the salt. Place on the foil-lined baking sheet.
Bake chicken for 15 minutes, or until the internal temperature reaches 165 degrees*.
All chicken to rest for five minutes before slicing and serving.
Notes
*Use a meat thermometer to make sure the chicken is fully cooked. Avoid consuming chicken that is not fully cooked.
Eat. Lift. Play. Repeat. http://eatliftplayrepeat.com/
What is your favorite chicken seasoning?