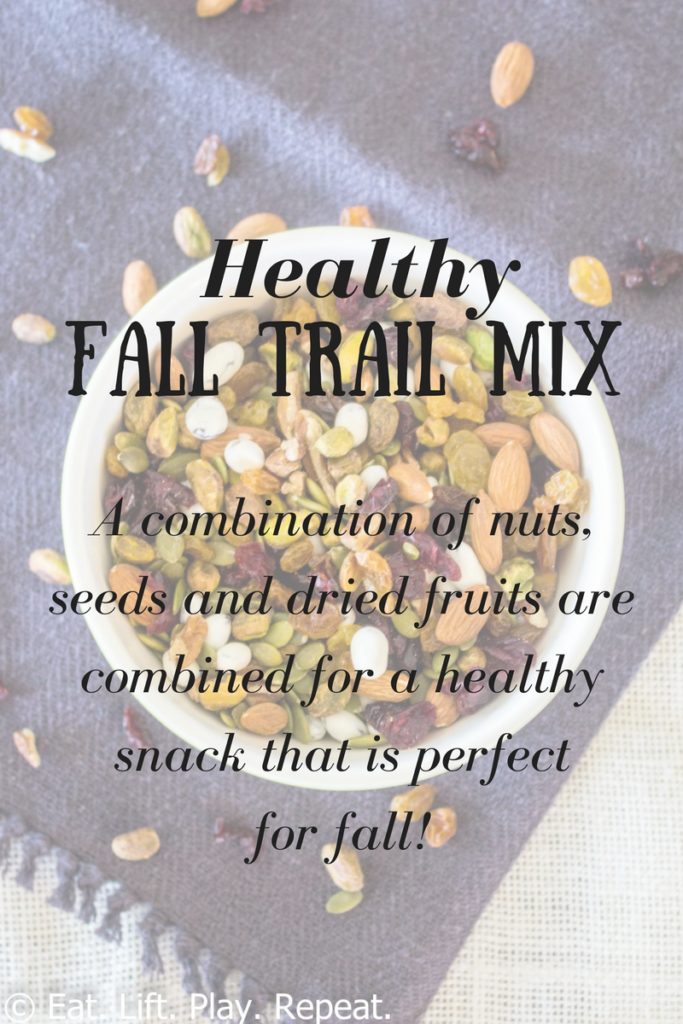 I try to always have healthy snacks with me at all times and this Healthy Fall Trail Mix is perfect for that. Skip the store-bought trail mix and make your own. You can customize it with your favorite ingredients AND it will be cheaper!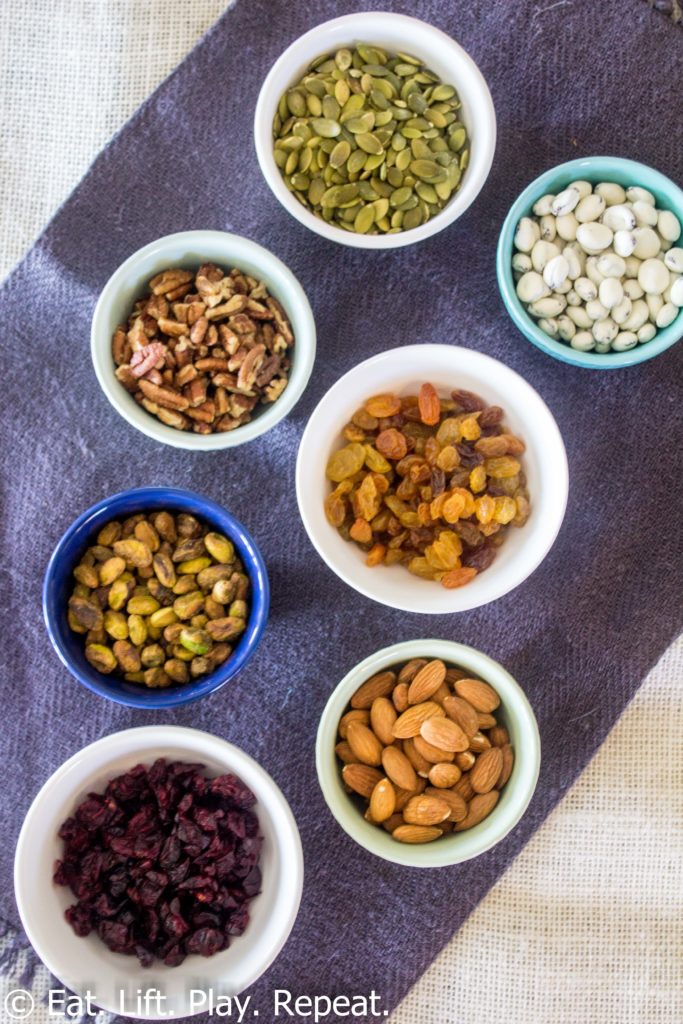 Now, "fall" makes it seem like you can only eat it certain times of the year. I promise, this mix of nuts, seeds and dried fruits is good anytime!
I don't know about you, but when I think of fall I think about pecans, pumpkin and cranberries.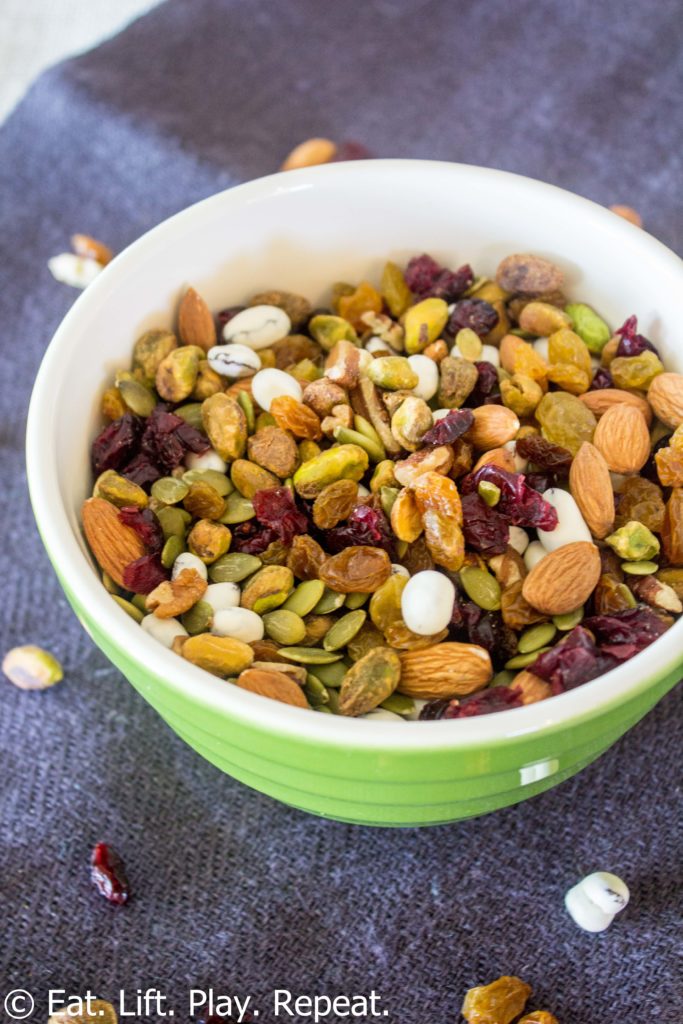 Donny's aunt makes this great trail mix every year around the holidays to give out to family and friends. It is loaded with nuts and seeds, plus M&Ms. It is really good.
I think what I like most about her trail mix is that she adds shelled pistachios into the mix! I love pistachios and they are a great addition to a trail mix.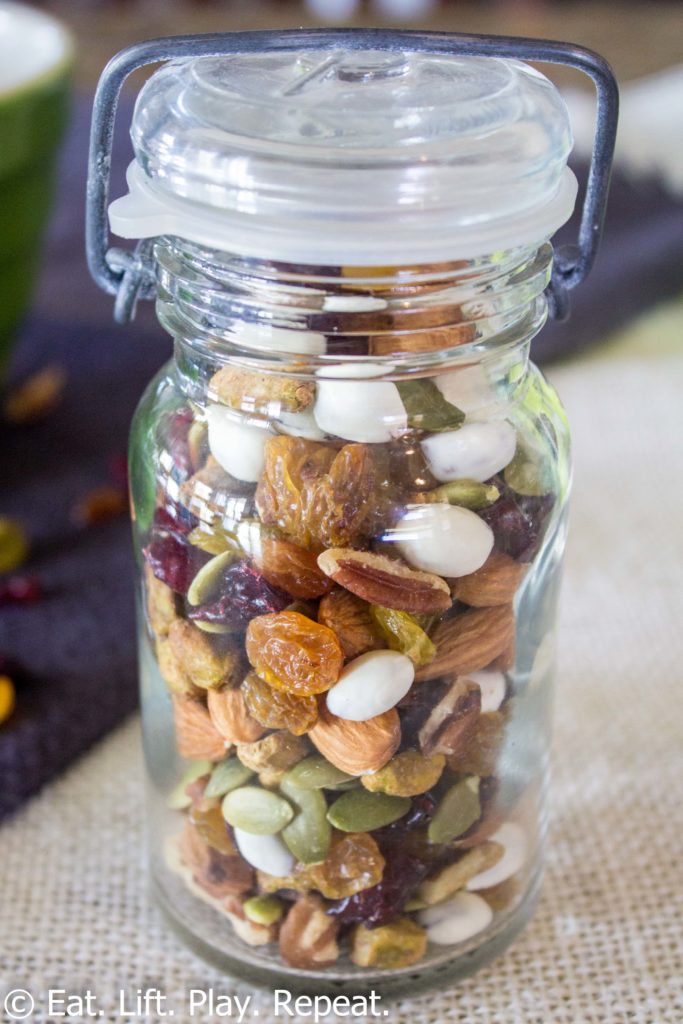 So what did I add to this Healthy Fall Trail Mix? Pistachios of course!
Along with pistachios, I added almonds, pecans and pepitas (aka pumpkin seeds). Dried cranberries and golden raisins were also added for some color.
I think every trail mix needs a little something sweet to go with the saltiness of nuts. For this Healthy Fall Trail Mix I added some yogurt-covered raisins for that touch of sweet! You could use regular raisins if you want or even chocolate covered raisins.
Throw all the ingredients into a bowl, stir it up and you have a healthy, portable snack!
One thing I love about trail mixes is that you can use whatever you have in the pantry to make it. No pecans? Use walnuts. Hate dried cranberries? Use dried apples. You can make trail mix with whatever you want!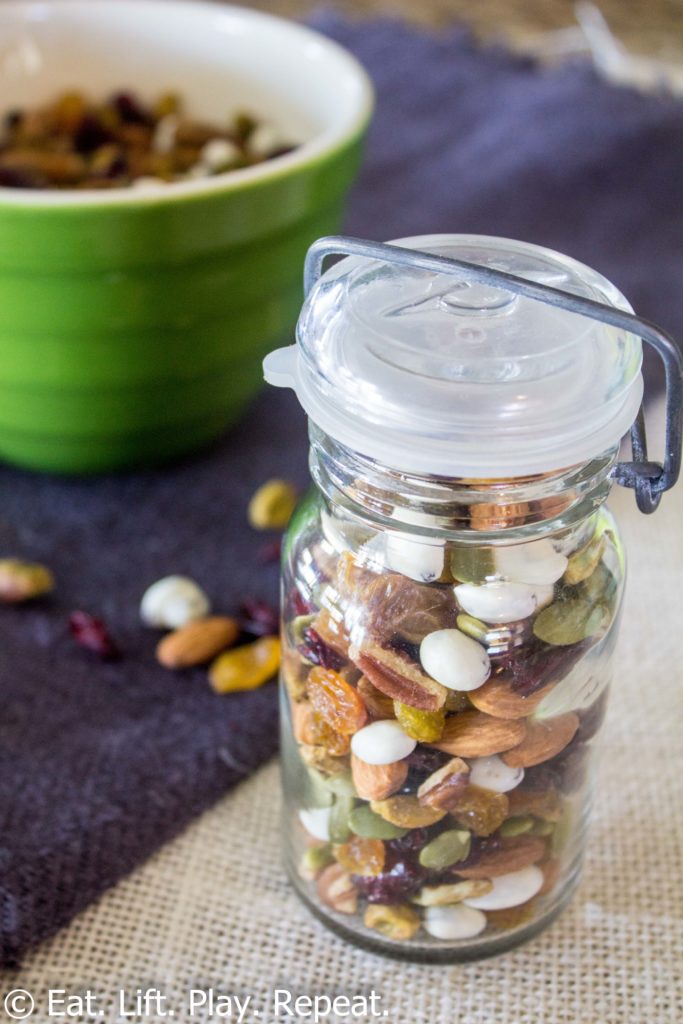 Store trail mix in a airtight container or zip-top baggie in your pantry. I keep a serving or two in my purse at all times, but you could keep a baggie in your desk at work to snack on rather than hitting up the vending machine!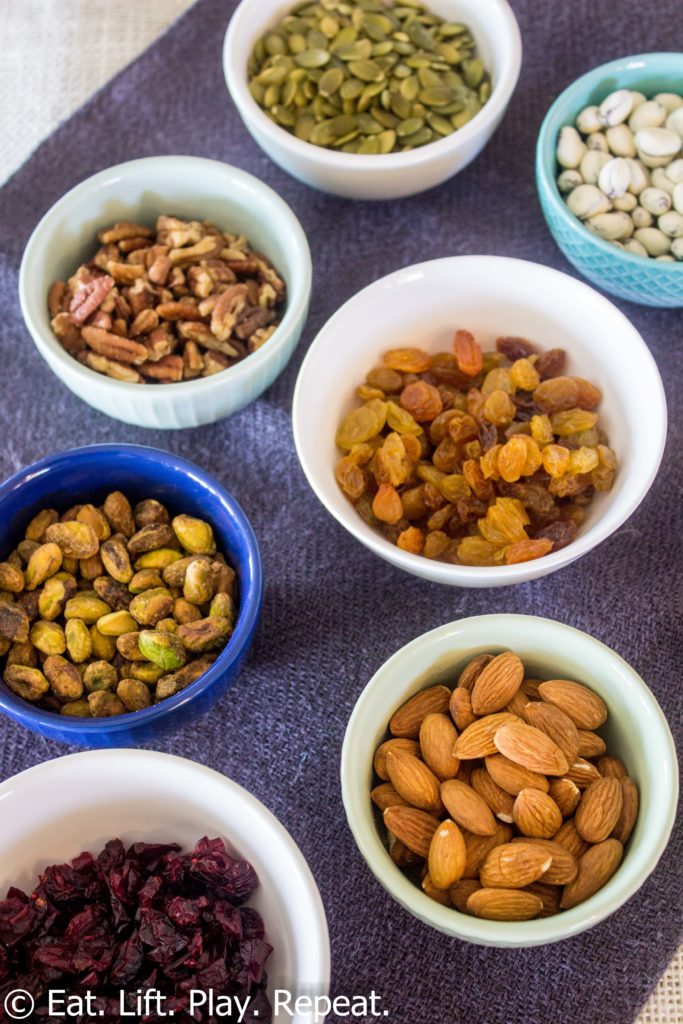 Healthy Fall Trail Mix
2017-11-03 16:08:40
Make this trail mix to take as a healthy, portable snack. Keep some in your purse or desk for when you are out and about and get a little hungry!
Ingredients
1/2 cup each: raw almonds, shelled pistachios, pecans, pepitas, dried cranberries, golden raisins & yogurt-covered raisins
Instructions
Combine all ingredients in a large bowl. Stir to evenly distribute ingredients.
Store in an airtight container or zip-top bag.
Notes
Mix & match your favorite nuts, seeds and dried fruits for a healthy trail mix that you'll love.
Makes 14 servings (1/4 cup per serving)
Eat. Lift. Play. Repeat. http://eatliftplayrepeat.com/