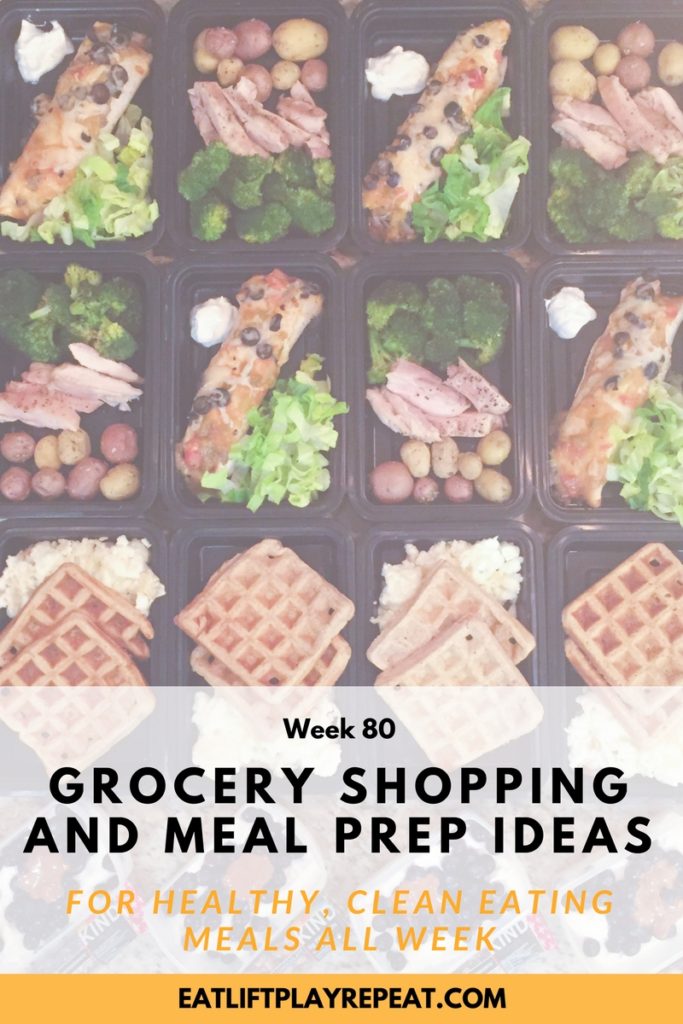 It was a great Sunday in the kitchen this week! Lots of meal prep ideas thrown out to get me through the week….
I managed to make breakfast, lunch, a couple snacks and a few dinner for the week all in one day! Meal prep keeps me on track in terms of healthy eating and I stress less, because the cooking is already done for me. I can literally grab and go if need be.
If you are on the fence about meal prep, then check out my 5 Reasons To Meal Prep. It can save you time and money, plus help you eat a healthy diet.
Let's get started with meal prep ideas for this week. If you have questions about these meal prep ideas then shoot me an email at eatliftplayrepeat@gmail.com.
Groceries: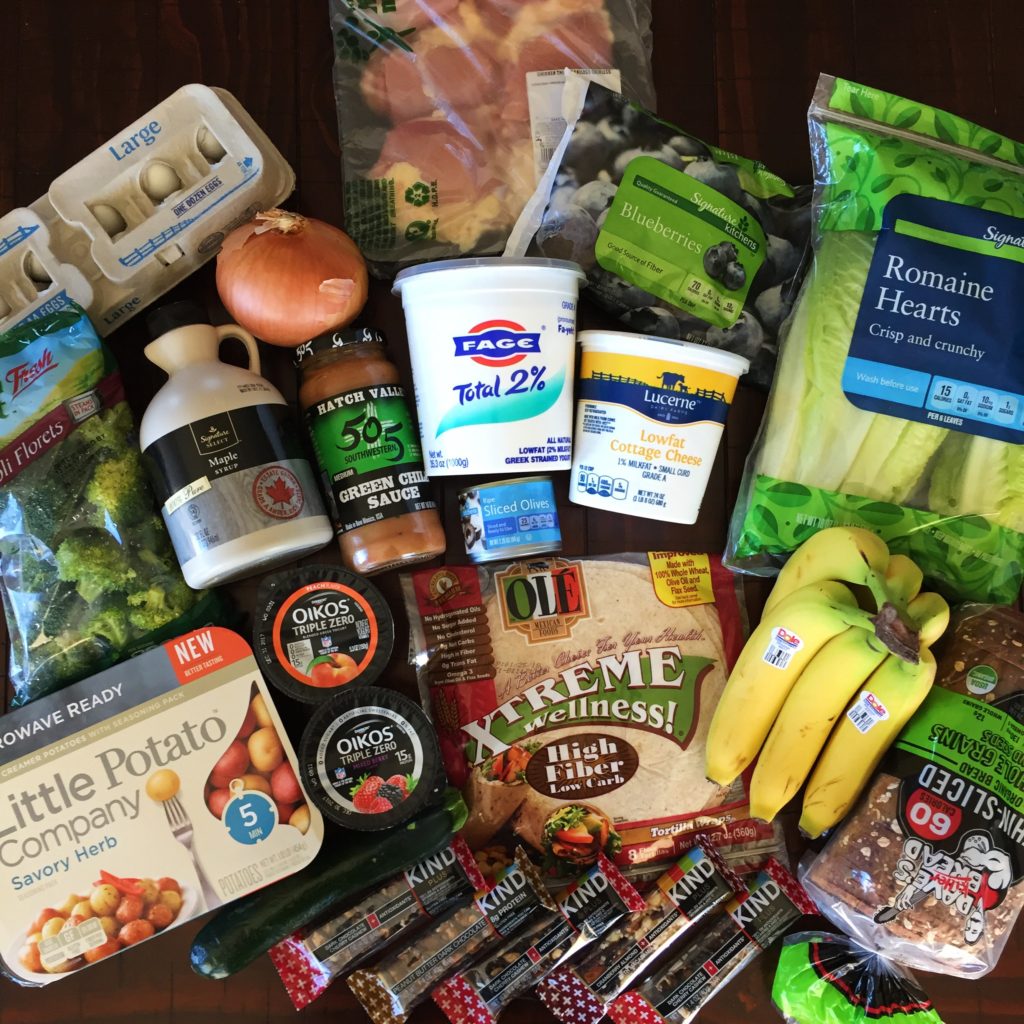 boneless skinless chicken thighs, eggs, 2% Greek yogurt, 1% cottage cheese and a variety of Oikos Triple Zero Greek yogurts
bananas, frozen blueberries, broccoli, romaine lettuce, zucchini and yellow onion
Dave's Killer Bread (thin sliced), whole wheat tortillas and Little Potato Company Microwave Ready potatoes
maple syrup, green chile, sliced olives and a variety of KIND bars
Meal Prep Ideas: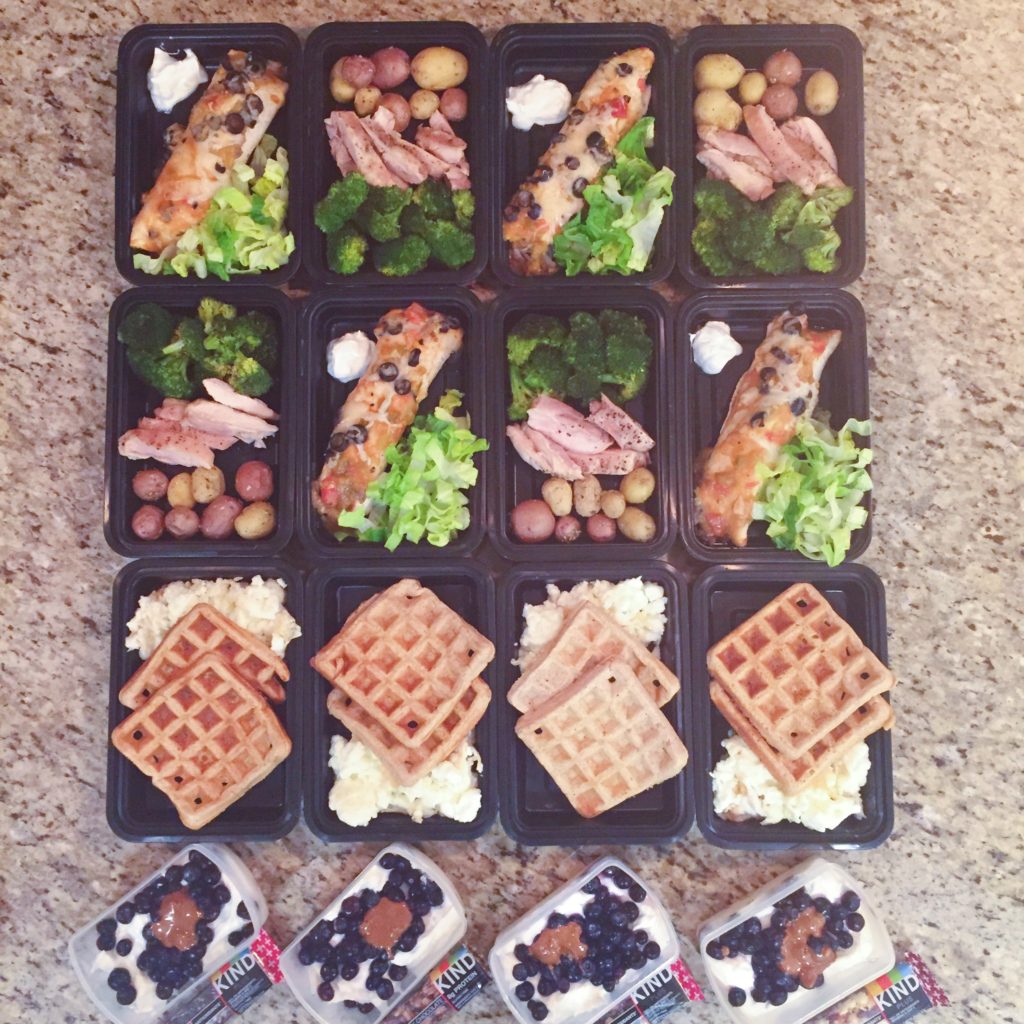 assemble yogurt parfaits
make beef & bean green chile burritos
shred lettuce
bake chicken
roast broccoli
cook potatoes
make waffles
scramble egg whites
The very first thing I did was to make the yogurt parfaits. First, I mixed together the full 35 oz container of 2% Greek yogurt with vanilla protein powder. I divided that among five containers and added 1/3 (frozen and thawed) blueberries and 1/2 Tablespoon almond butter to each. Super easy, plus a healthy high-protein snack.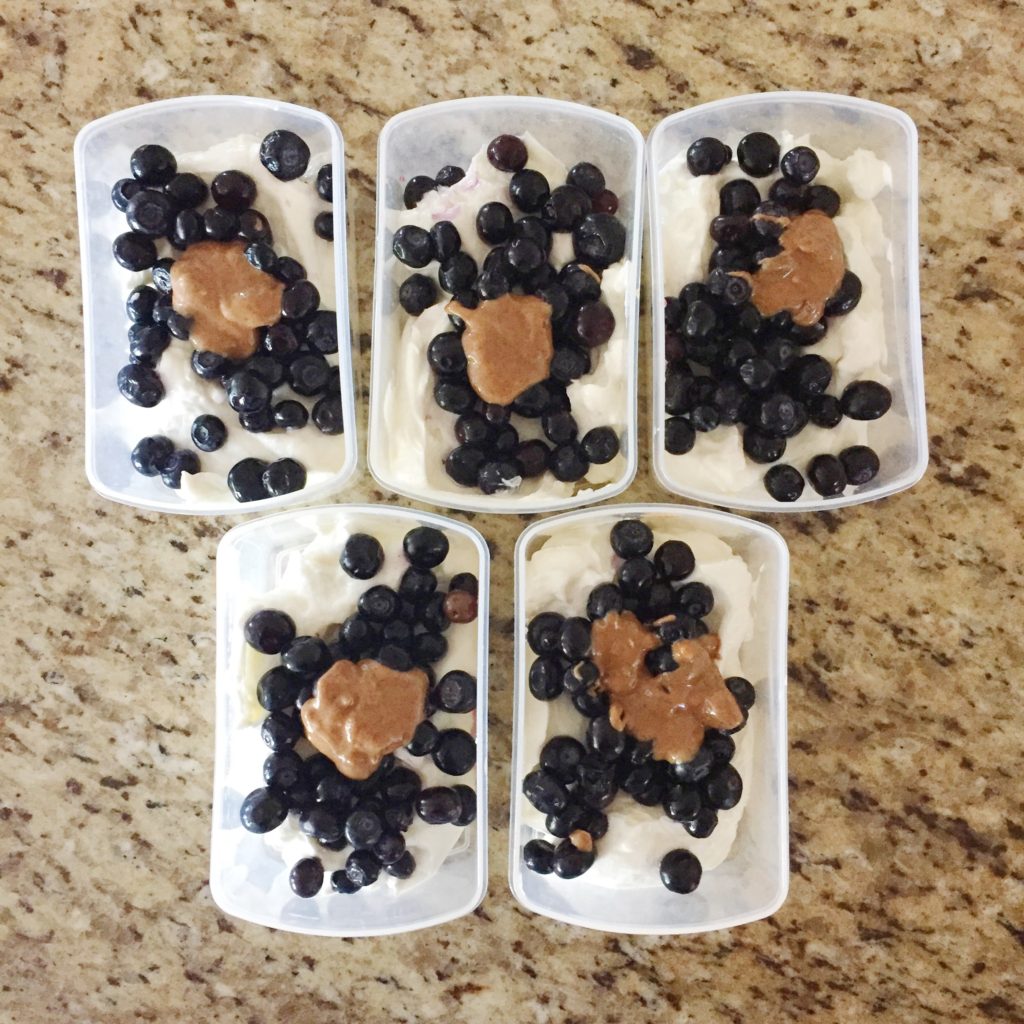 Next was to make the beef & bean green chile burritos. I browned the lean beef with 1/2 large onion (diced). While the beef was cooking I spread a can of black refried beans on to 8 whole wheat tortillas.
I also shred a medium zucchini using a cheese grater. To avoid a watery center to the burrito, I put the shredded zucchini in a paper towel and squeezed out as much moisture as I could.
Once the beef was fully cooked, I added the zucchini, plus 1 teaspoon cumin, 1 teaspoon coriander, 1 teaspoon granulated garlic and 1 Tablespoon of salt.
After mixing that all together I divided it evenly among the 8 tortillas.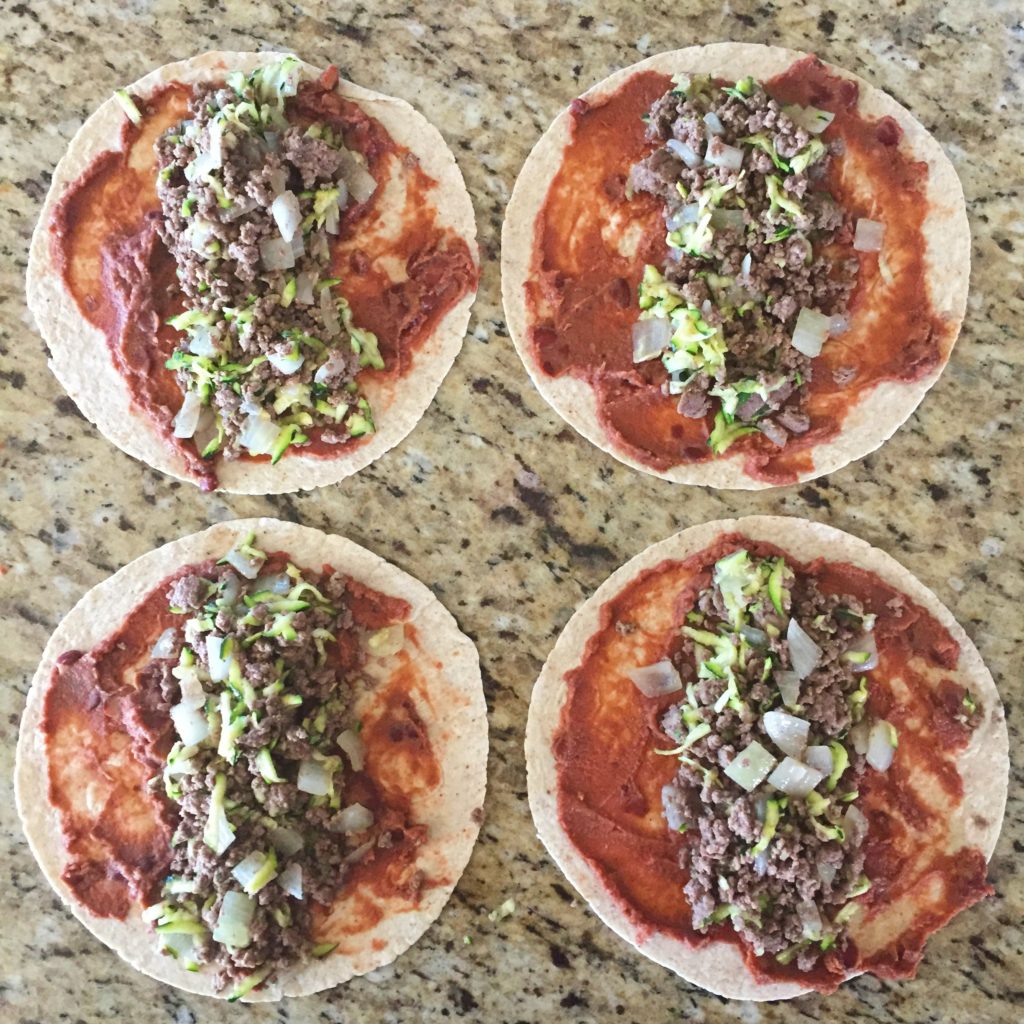 I wrapped those up, put them side-by-side in a large glass baking dish, covered them with green chile, olives and the shredded cheese. Once they were all assembled I baked them at 350° for 20 minutes.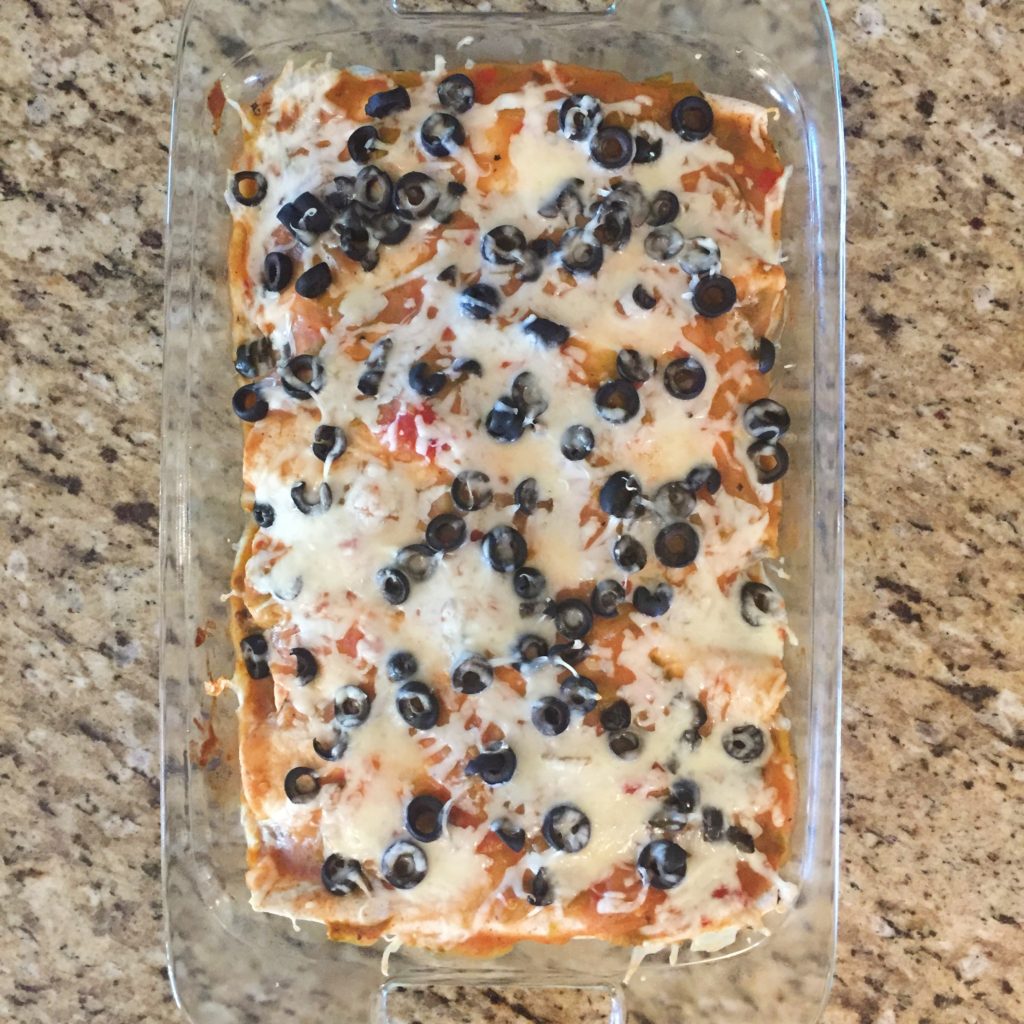 While the burritos were baking I shred the romaine lettuce. I also had time to prepare the chicken thighs and broccoli. For the chicken, I cut the visible fat off each piece and seasoned with salt and pepper. For the broccoli, I spread the florets out on a foil-lined baking sheet, drizzled with oil and sprinkled with salt and pepper.
Once the burritos were done cooking, I baked the broccoli at 350° for 25 minutes.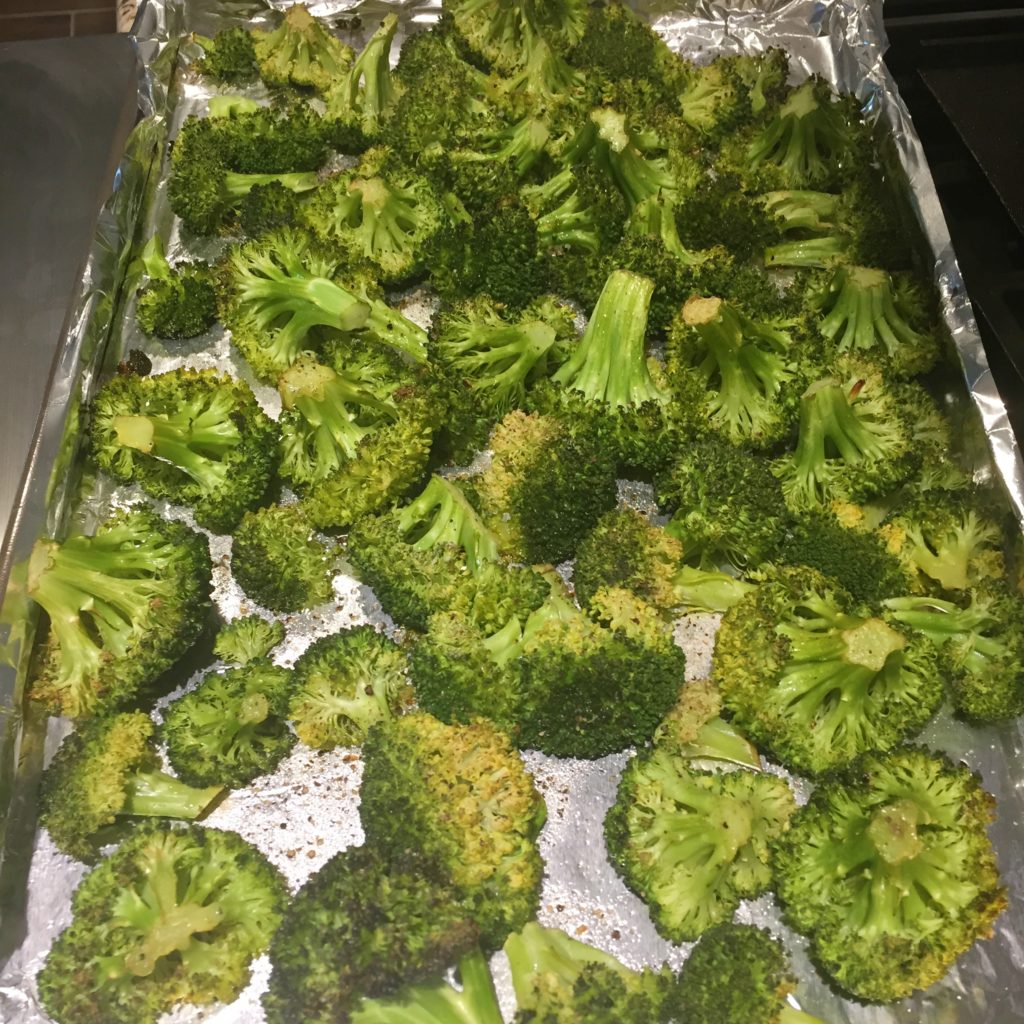 After the broccoli was done I put the chicken in the oven and roasted it for 20 minutes.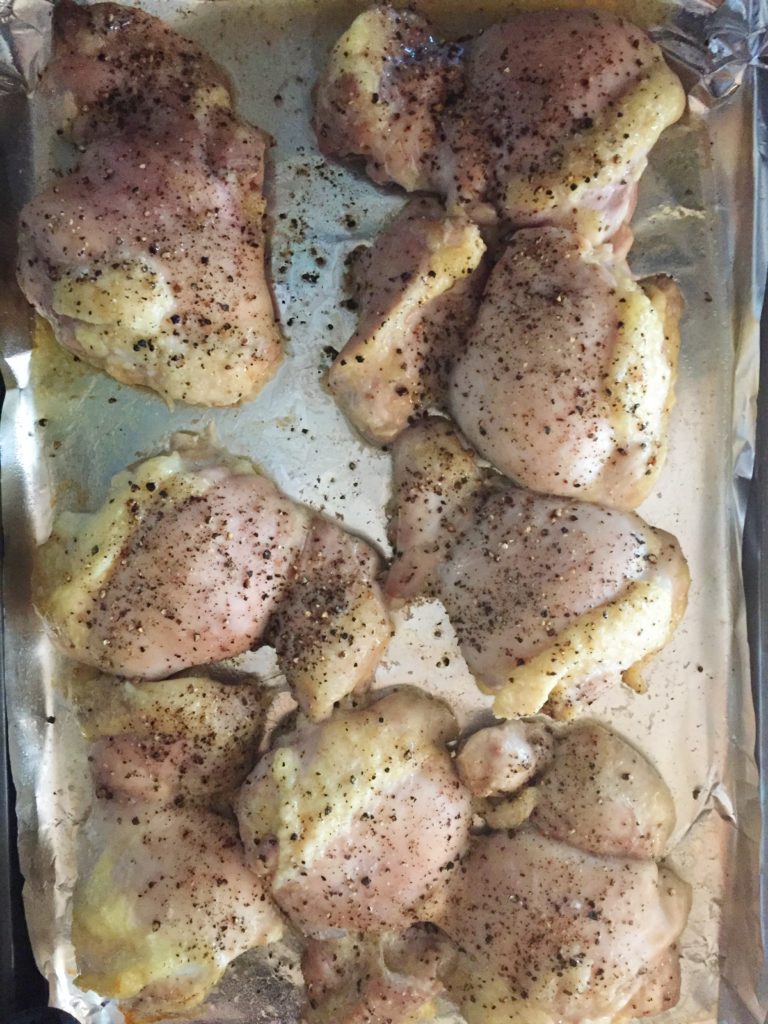 While the broccoli and chicken were cooking I microwaved the potatoes and added the seasoning that came with it.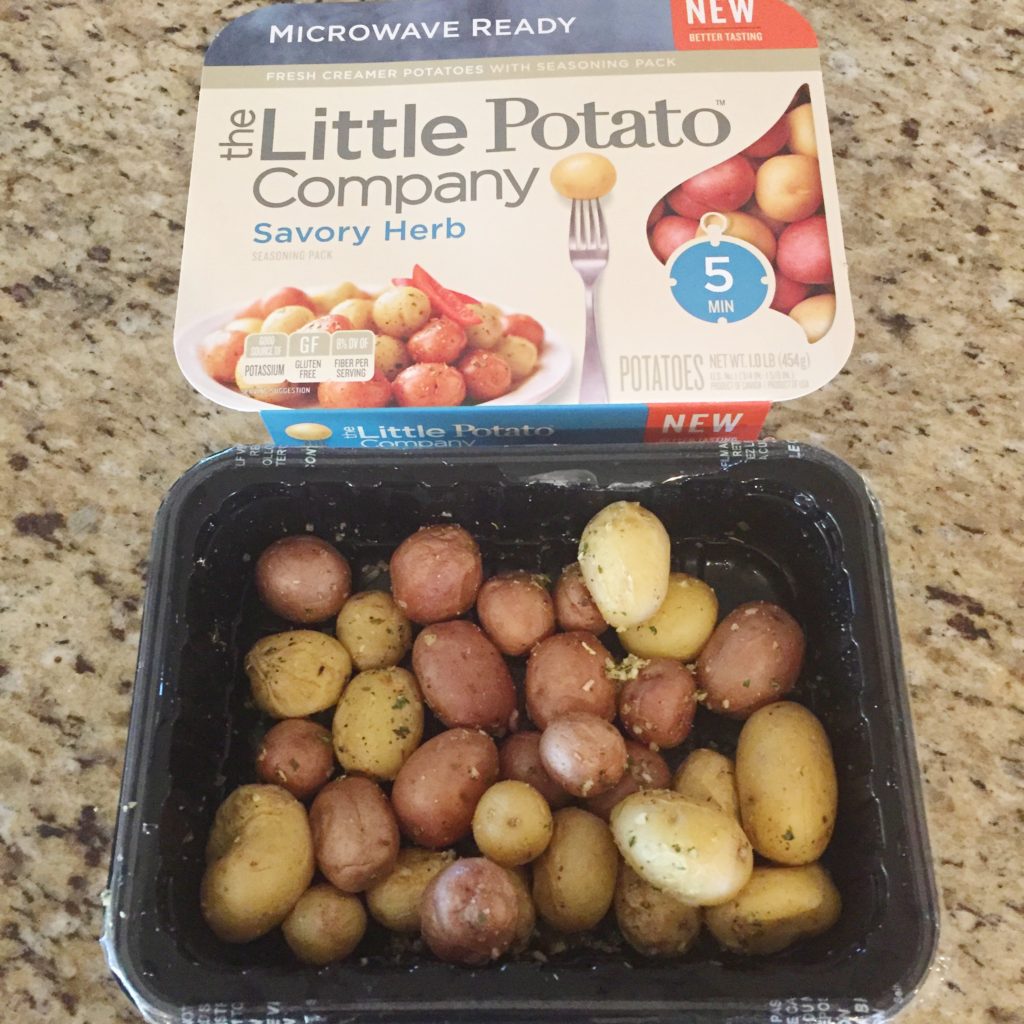 Next, I scrambled 25 egg whites. In hindsight, I should have bought a container of egg whites, but this worked too! I cooked the egg whites on medium-low heat and divided them among five meal prep containers.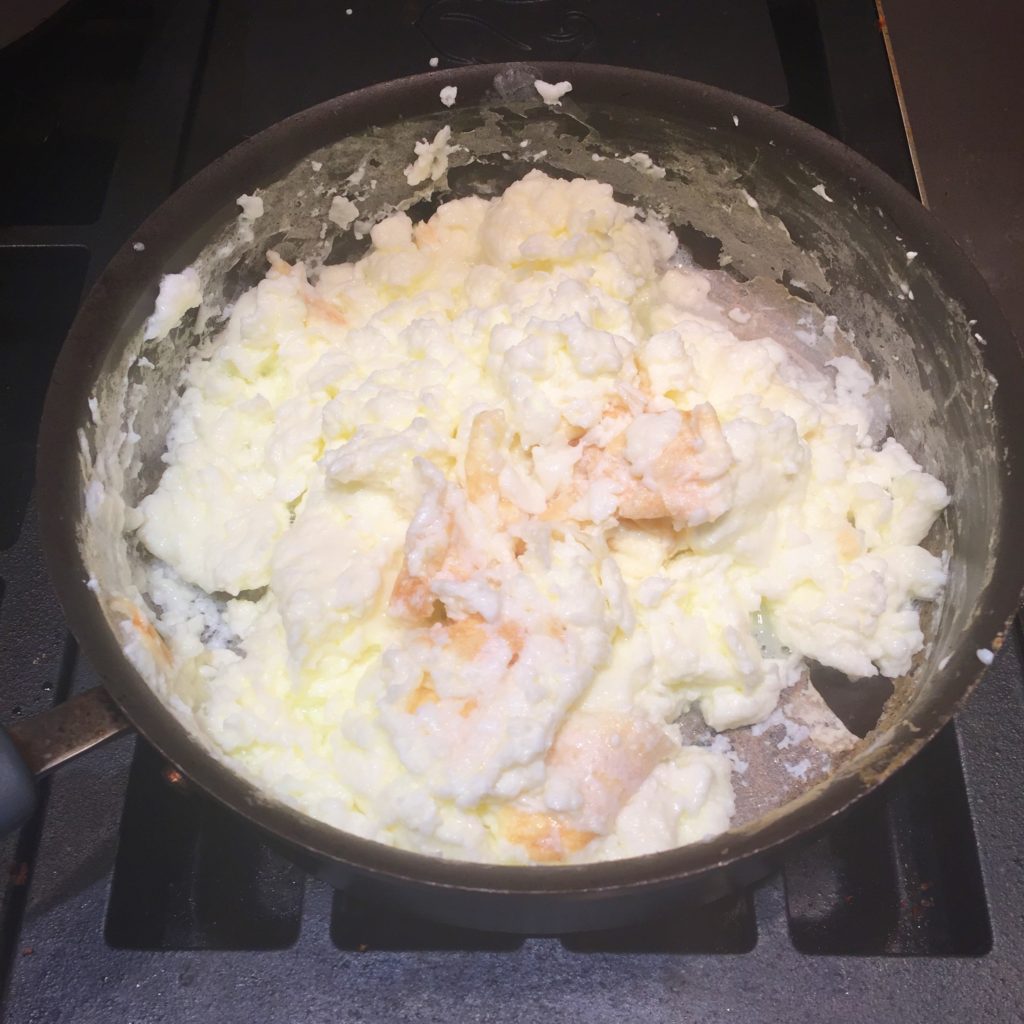 Once the chicken was done cooking, I allowed it to rest, sliced it and added 3.5 oz or so to a few different containers. Then I added broccoli and potatoes to those as well.
The last thing I did in terms of meal prep ideas this week was to make whole wheat waffles. I won't lie, I had intended to make a double batch so that we had some in the freezer. After looking at the small amount of batter in the bowl I realized I only made one batch. Oh well, I can make more later, right?! I added two waffles to the containers with egg whites.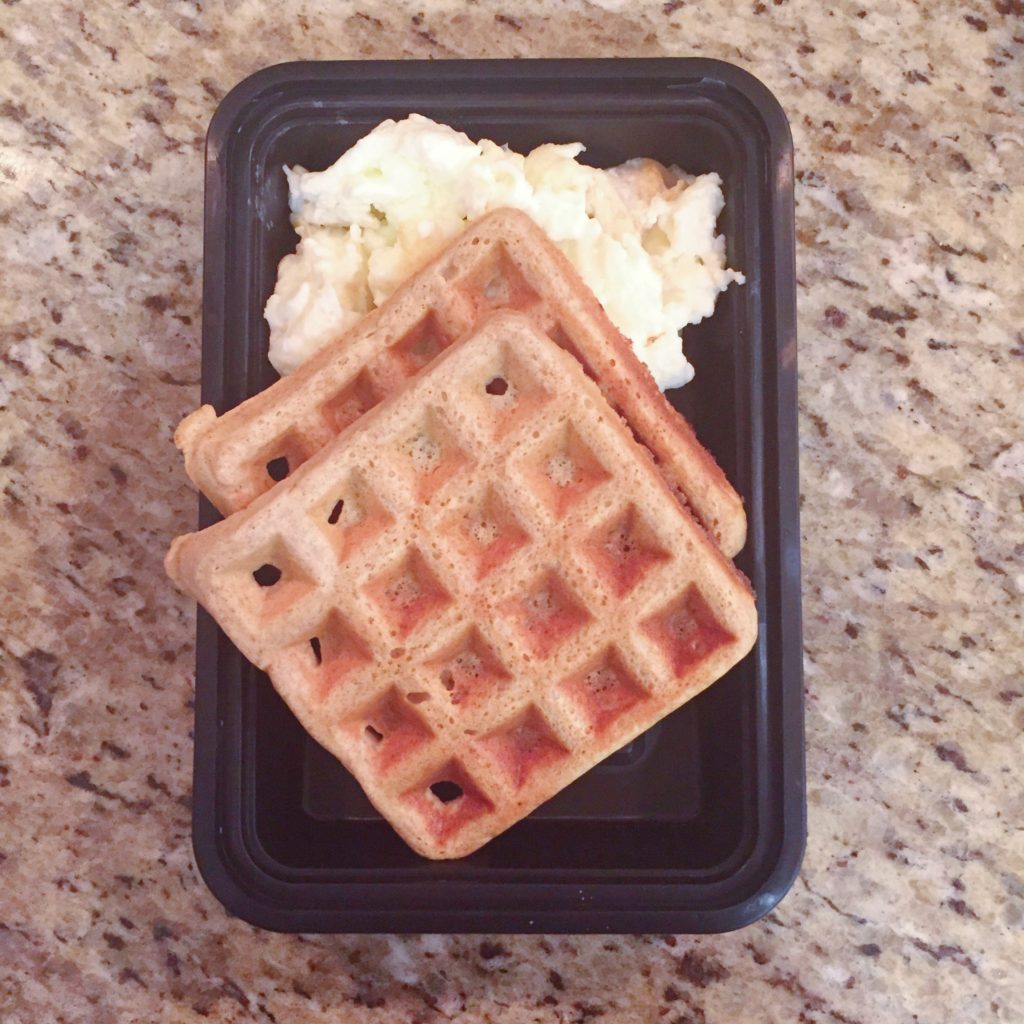 Well that wraps up meal prep ideas for this week! It took me a couple hours, but I have breakfast, lunch, a few dinners and snacks ready for the entire week!
Meal prep helps me stress less because I know that I have healthy food in the fridge so that I can grab and go. If you want a few tips for meal prep, then check out 5 Meal Prep Tips for a Smooth Food Prep Session.