December weekends get crazy for me! We do a month-long Christmas promotion for work and it takes a lot of time and energy. I didn't have any time to shop or cook on Saturday, so I did it all on Sunday.
We also decided to go to Denver to pick up an elliptical that we bought for our basement (yay!) and Sunday was the only day we could do it. Instead of skipping meal prep, I decided to keep things REALLY easy.
If you have busy weekends and little time to cook, then read up on my 6 Meal Prep Hacks For Busy Weekends. I used one of those tips this week!
If you have any questions about these meal prep ideas or what groceries I purchased then please ask! Email me at eatliftplayrepeat@gmail.com.
Groceries: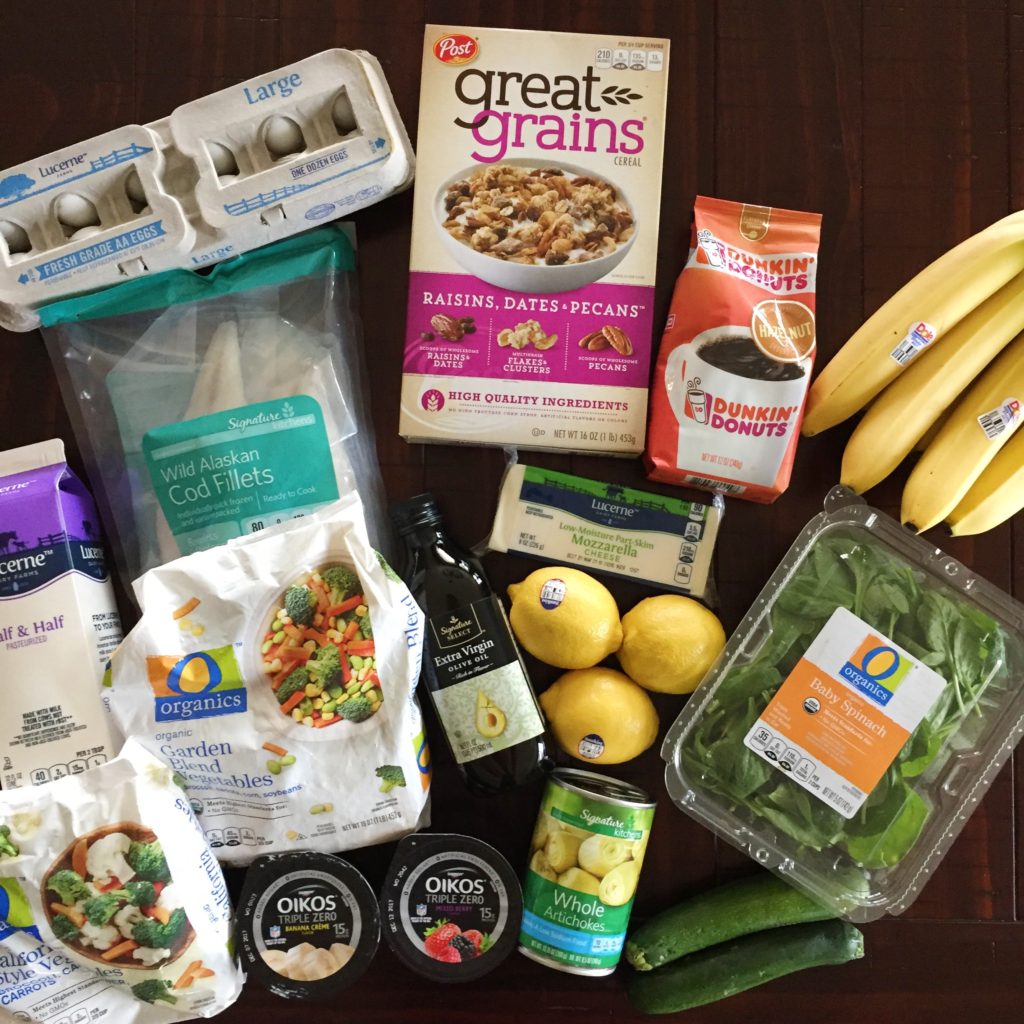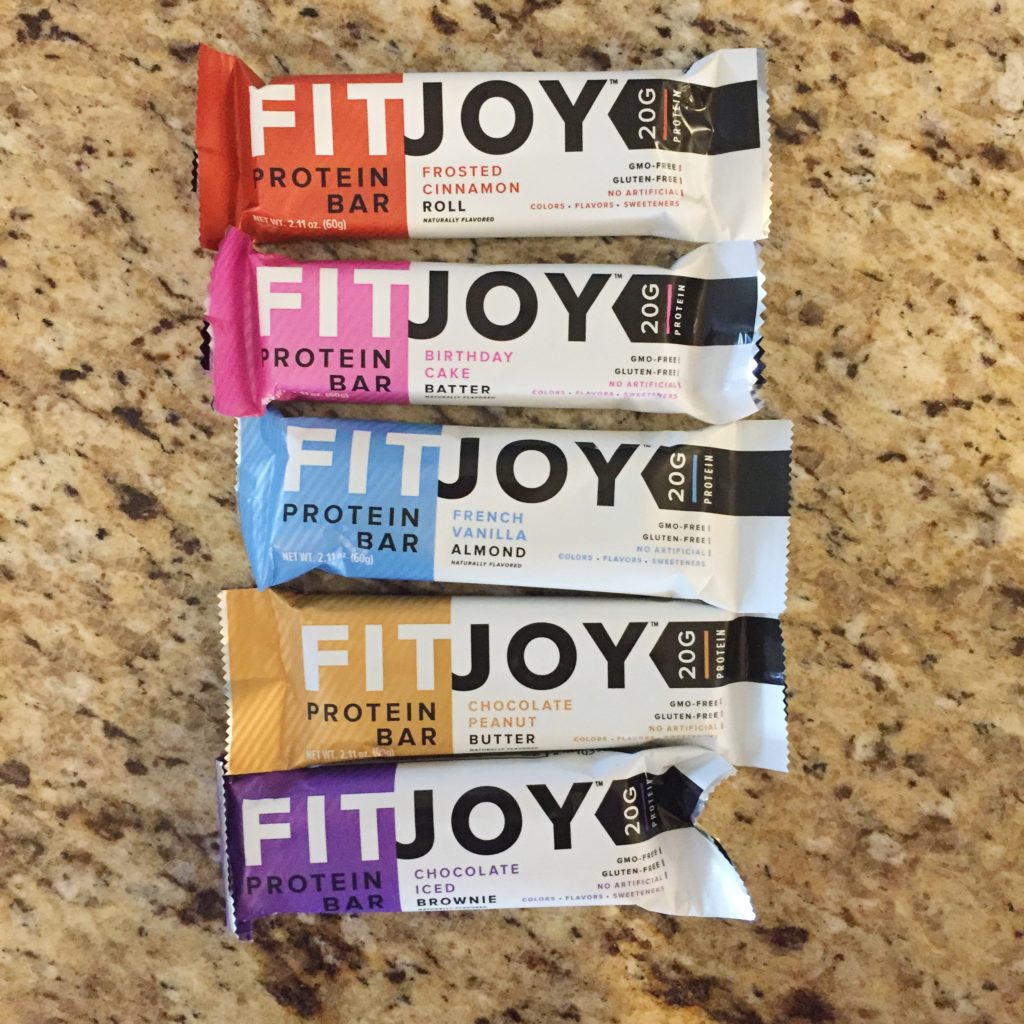 bananas, lemons, zucchini, spinach, canned artichokes, California blend frozen vegetables & garden blend frozen vegetables
frozen cod fillets, eggs, low-moisture part skim mozzarella, half & half and a variety of Oikos Triple Zero Greek yogurts
extra-virgin olive oil, coffee & Great Grains cereal
a variety of FitJoy protein bars (I bought these at a GNC)
Meal Prep Ideas: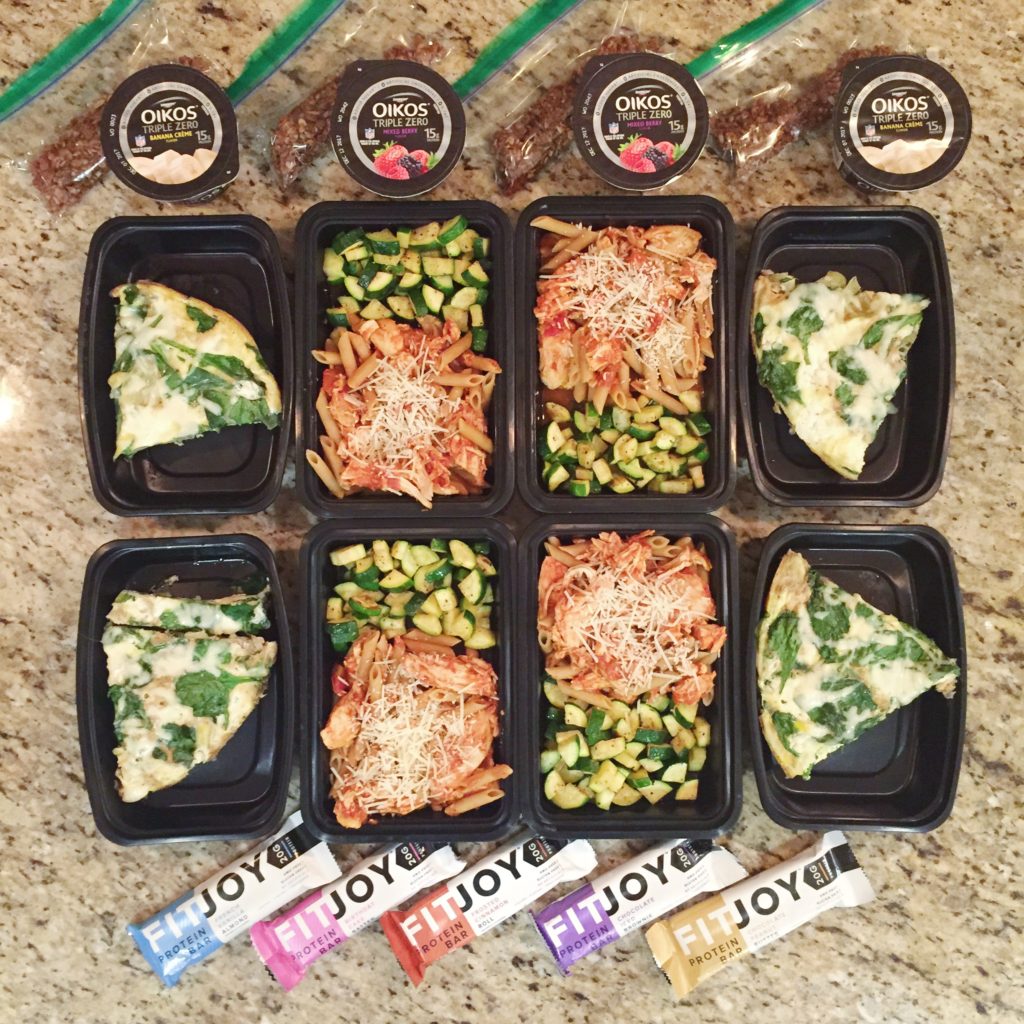 cook chicken in the slow cooker
make a frittata for breakfast
sauté zucchini
cook pasta and assemble lunches
measure granola
slice lemons
I had to squeeze grocery shopping in on Sunday morning, which I don't like doing. It wasn't too bad to be honest, but I prefer to do it on a separate day of cooking.
When I got home from the grocery store I threw together the chicken recipe for the slow cooker. I found a recipe from CleanFoodCrush that is a Crockpot Melty Italian Chicken recipe.
Donny & I went to Denver on Sunday to pick up an elliptical that we bought ourselves for Christmas (which I LOVE, by the way). Since we were going to be gone most of the day I decided to cook my lunches for the week using the slow cooker!
I defrosted some chicken breasts that I'd picked up last week, then added that to the slow cooker. Next, I dumped 1/2 jar marinara in, plus 2 minced garlic cloves & 1 Tablespoon of extra-virgin olive oil. I gave that a nice stir so that there was marinara surrounding the chicken on all sides.
Then I set my slow cooker to Auto, which starts off High, then switches to Low. I let this cook for about 6 hours on that setting. This is a specific setting on my slow cooker, but the recipe says 4 hours on High or 8 hours on Low.
Here is a look at the finished product (I'd already dished some out, so sorry for the awful photo!)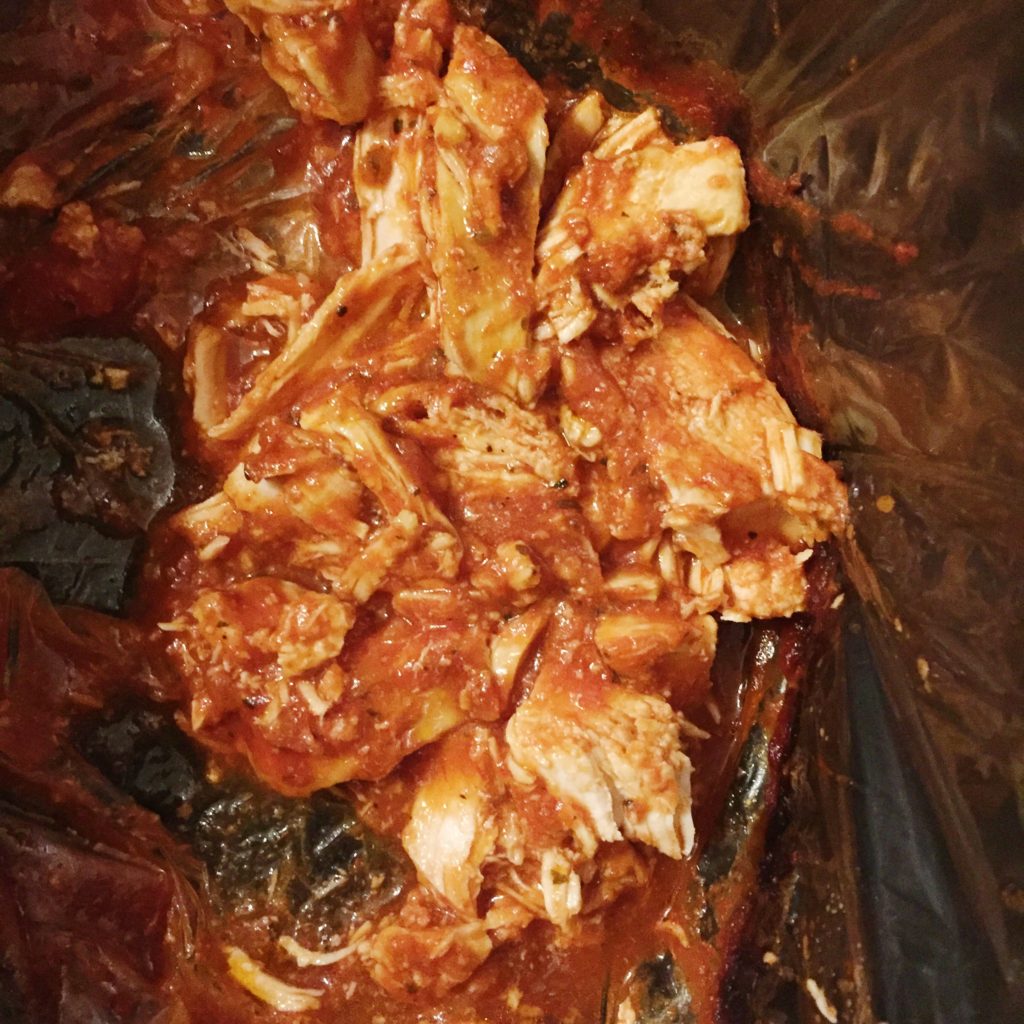 Once we got home from Denver I started cooking.
I cooked the frittata first. I whisked together 15 egg whites + 5 whole eggs and added some salt and pepper. Then I drained the artichokes and quartered them. Next, I sautéed them over medium-low heat in a cast iron skillet with 1/2 Tablespoon of extra-virgin olive oil and some minced garlic. After about 2 minutes, I added 3 cups spinach and let that cook for about 30 seconds, then added the egg mixture.
Once the bottom of the frittata was set, I put the entire pan in the oven that had been preheated to 350°. I let it bake for 25 minutes so that the eggs were completely set and no longer runny.
As the frittata was baking, I shredded 1 ounce of mozzarella. Once it was cooked I sprinkled it on top to allow it to melt. I cut the frittata into five servings and placed them in separate meal prep containers.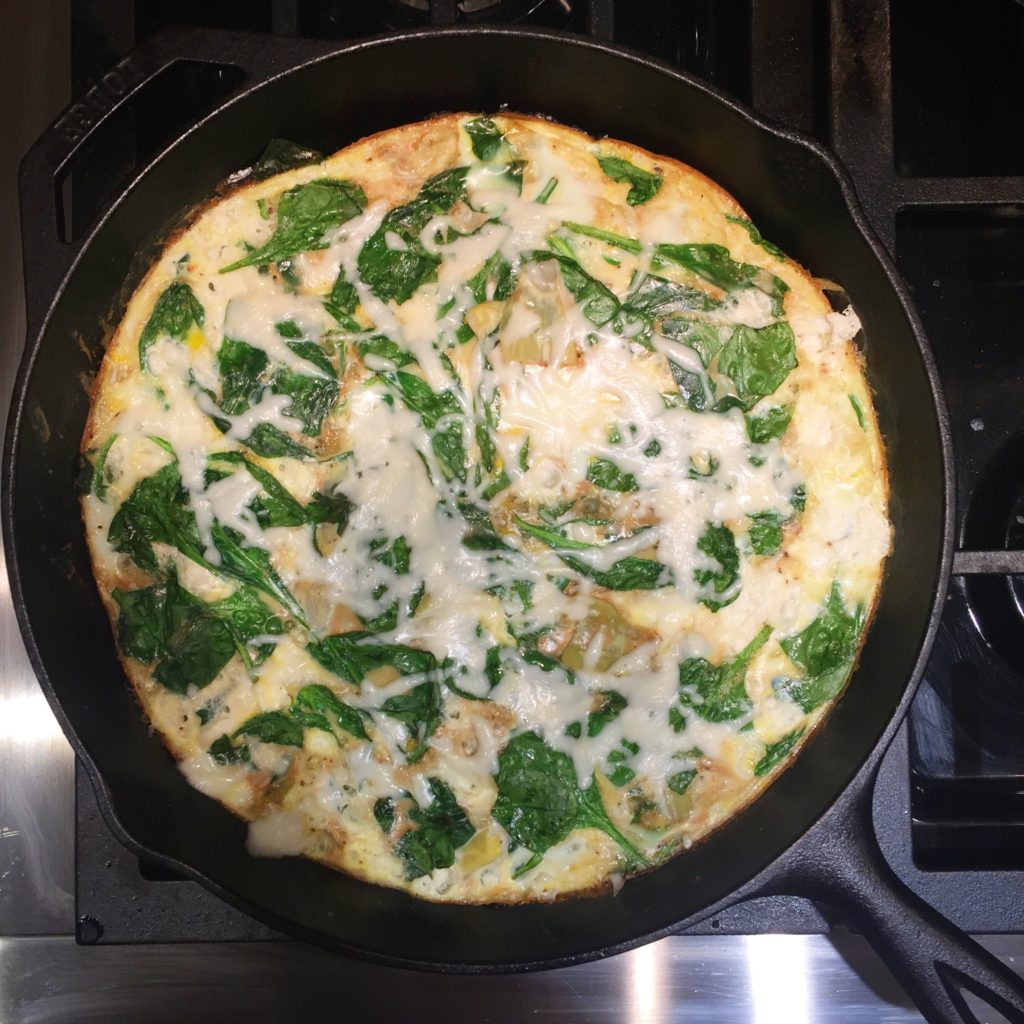 I actually got quite a bit done while the frittata was cooking. To go along with my Italian chicken I sautéed some diced zucchini. I cooked it over medium heat with 1/2 Tablespoon of extra-virgin olive oil, salt and pepper.
The chicken recipe says to eat it with zucchini noodles, but I decided to cook whole wheat pasta for a little more carb-action! I boiled water and cooked 1 1/3 cup whole wheat penne (1/3 cup dry per serving).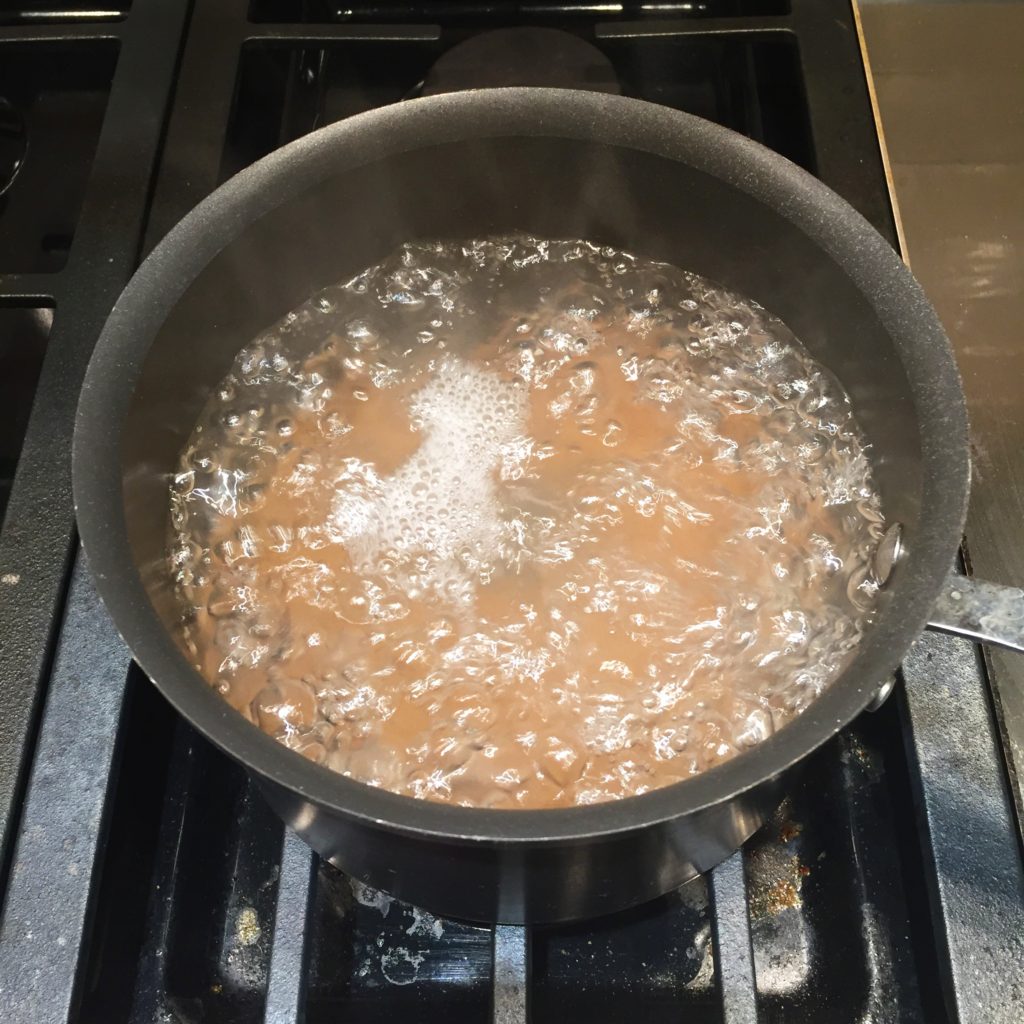 Once the pasta was cooked I sliced the chicken and divided the two among four meal prep containers. There was about 4.5 ounces cooked chicken, plus some marinara and pasta per container. I topped each with 1 teaspoon grated parmesan cheese.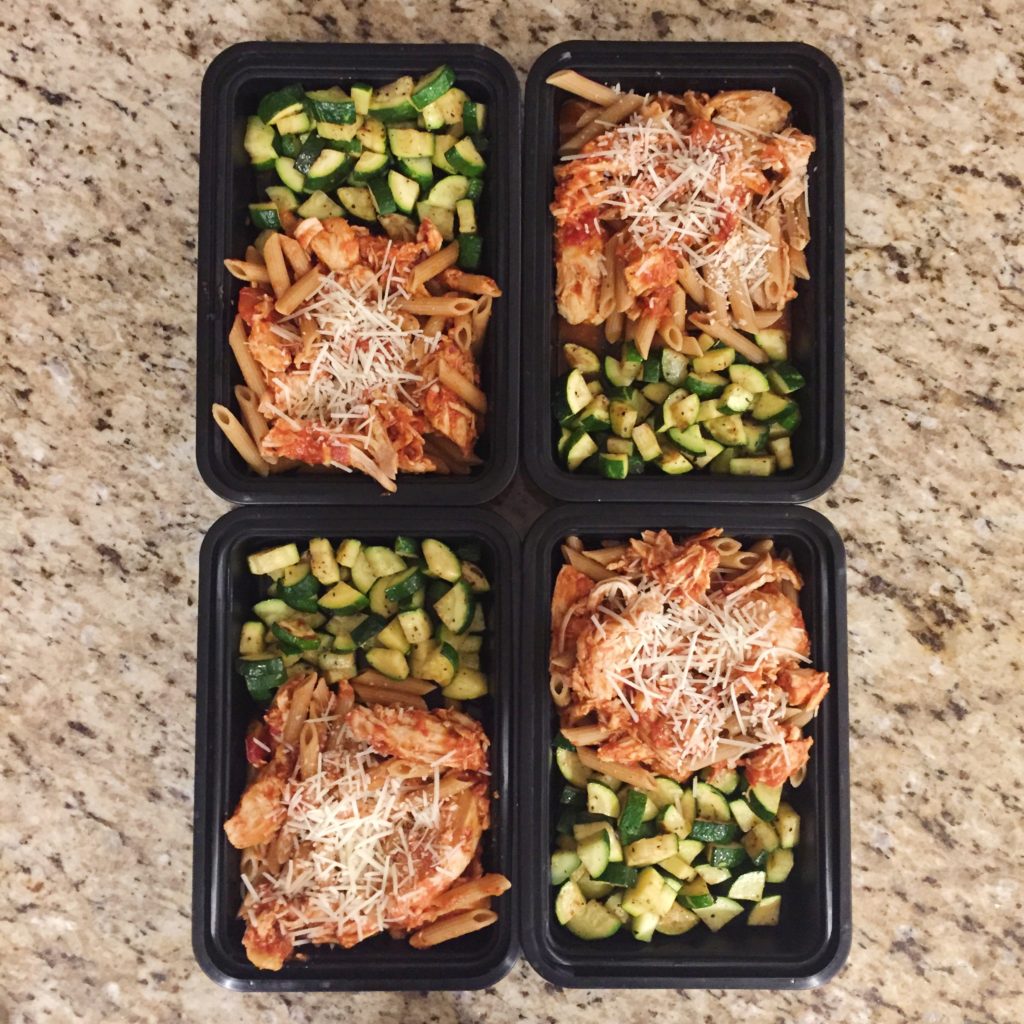 My mid-morning snack was yogurt & granola, so I measured out the granola for each day. Each baggie was filled with 30g (roughly 1/3 cup) Purely Elizabeth Coconut Cashew Grain-Free Granola.
The very last thing I did during meal prep was to slice lemons. Each day I like to drink lemon water. It is amazing how much quicker it is to pull a couple slices out of the fridge each day, rather than getting the lemons, a knife and cutting board and slicing them. Sounds simple, but it does save time!
Notice I didn't make anything for my mid-afternoon snack. I'll be out of the office most afternoons, so I bought some FitJoy bars to take with me on the go. They are easy to keep in my purse for a quick high-protein snack.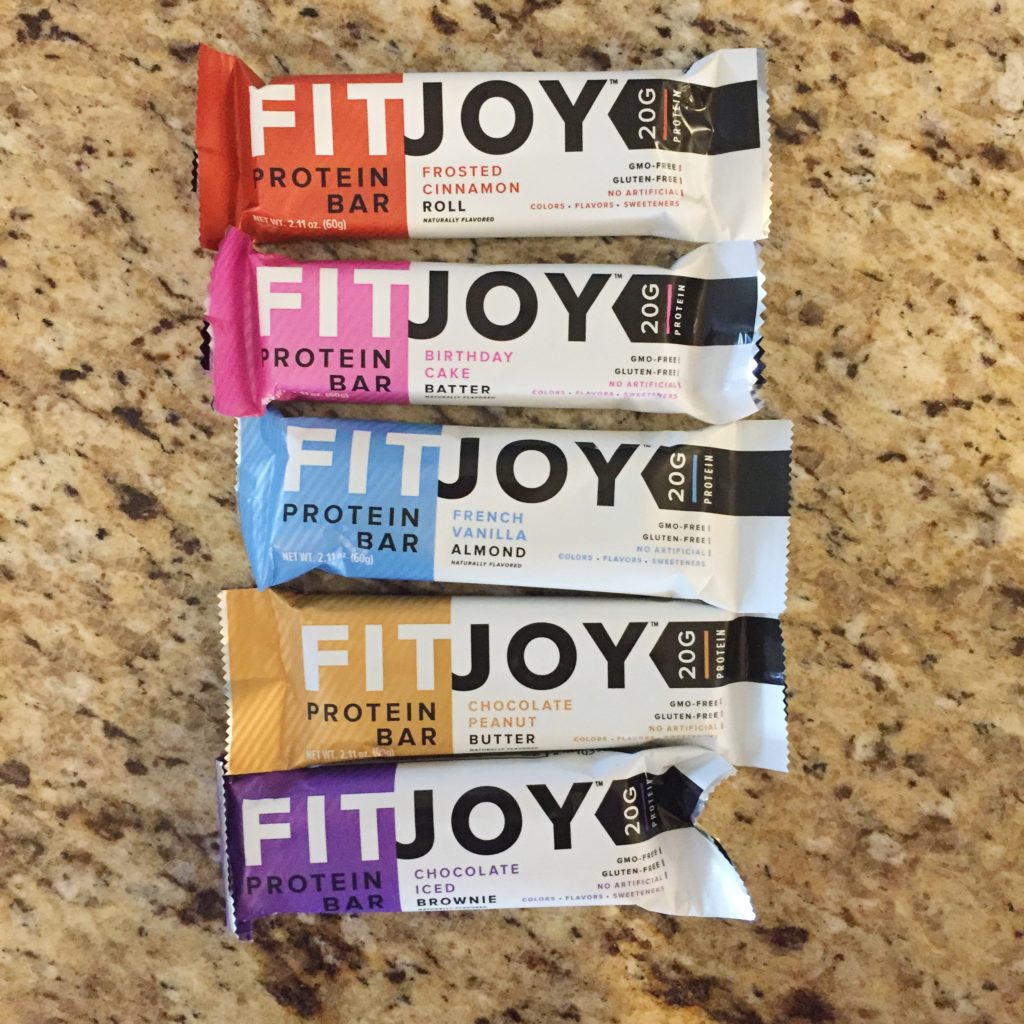 Well that wraps up Grocery Shopping & Meal Prep Ideas for this week. If you have questions about these meal prep ideas then please email me at eatliftplayrepeat@gmail.com.