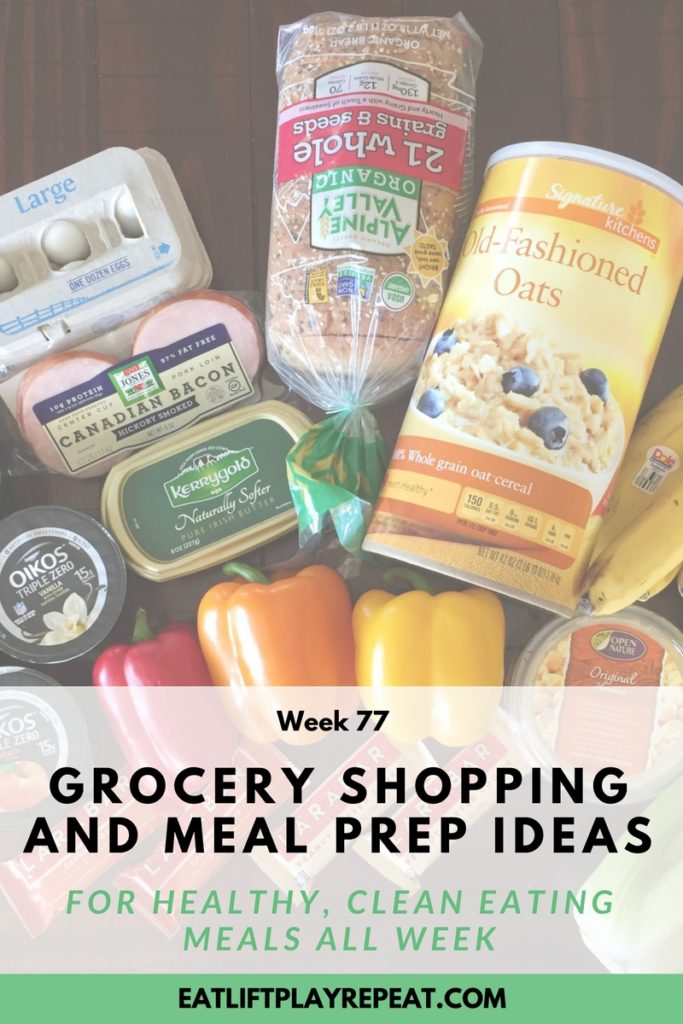 It's Thanksgiving week so it will be a short one. I still work Monday, Tuesday, Wednesday & Friday, but we have weird schedules as we get ready for our big Christmas promotion.
I only needed lunch for three days and I wasn't sure how often I'd be able to snack at my office. Since I am not 100% sure on the afternoon snack situation, I packed a few but also threw a couple Larabars in my purse just in case.
If you have any questions about these meal prep ideas then please ask! Email me anytime at eatliftplayrepeat@gmail.com. I'd love to hear what foods you prepare or what healthy meals you are eating this week!
Groceries: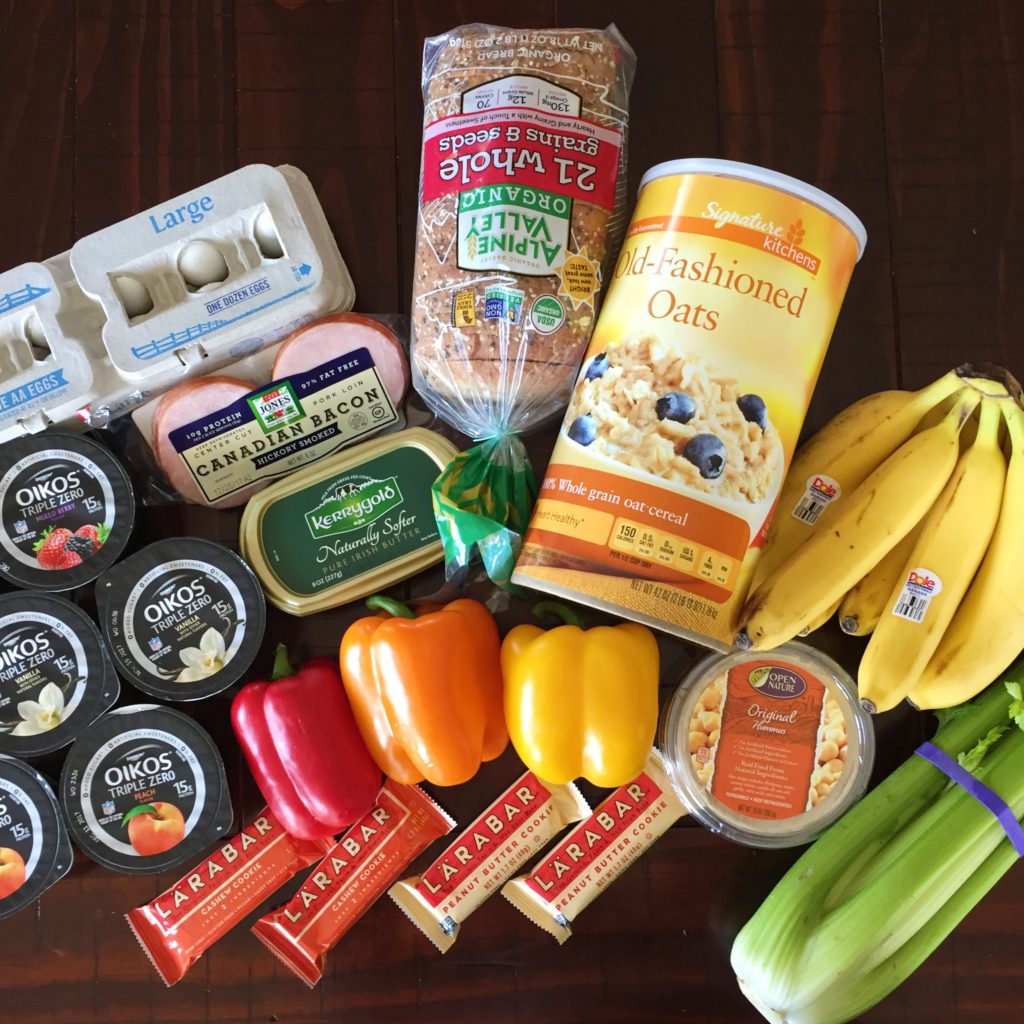 eggs, Canadian bacon and a variety of Greek yogurt cups
bananas, bell peppers and celery
rolled oats, Larabars, hummus, Alpine Valley whole wheat bread and Kerrygold butter
Meal Prep Ideas: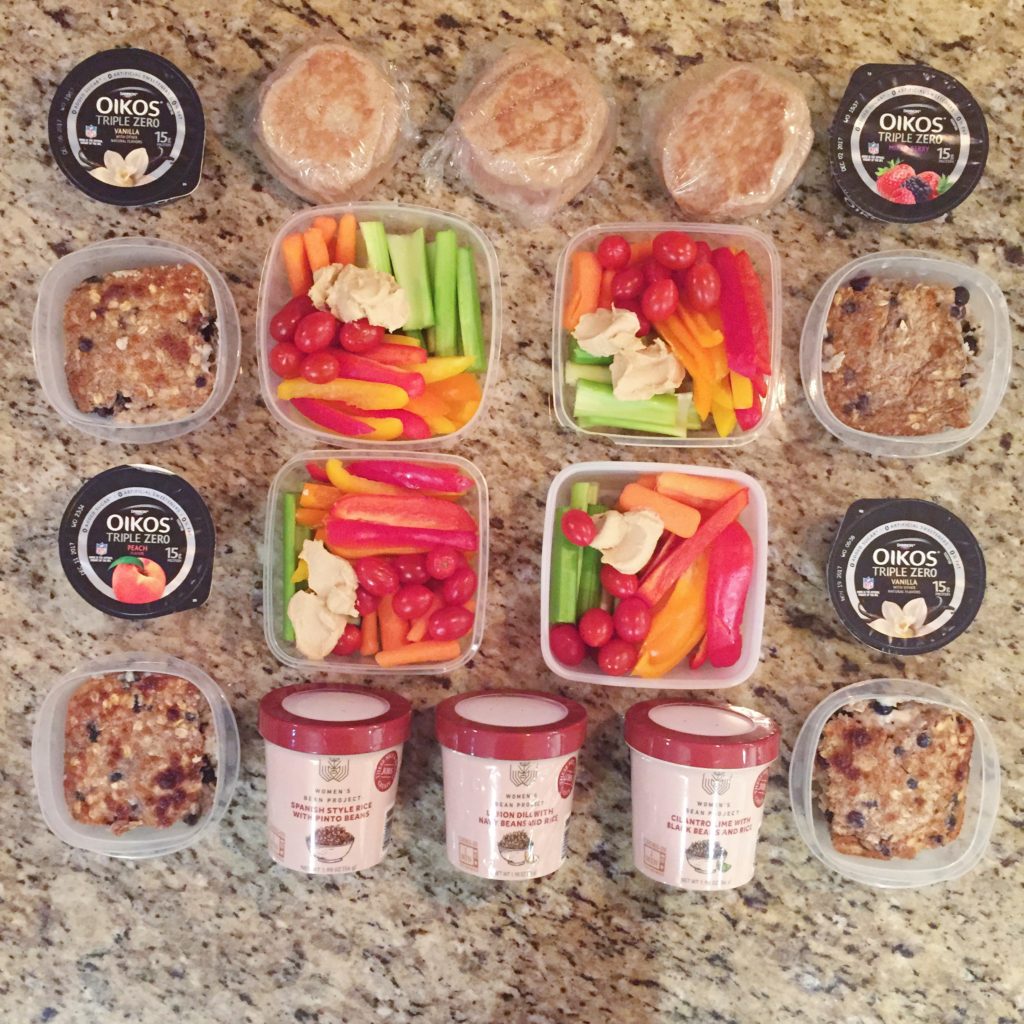 cook eggs for breakfast sandwiches
prepare baked oatmeal for mid-morning snacks
slice and chop veggies to portion with hummus
Since I didn't need very many meals this week I kept meal prep simple.
I had extra cooked chicken in the freezer so I didn't even bother cooking any protein this week!
My mom gave me a few of these soups because she knew I'd be busy with Abby Jo this next few months. You add water and cook in the microwave, so I thought it would be a good lunch this week! I'll take one with some chicken for a little extra protein.
The company is the Women's Bean Project and they sell a variety of products. The cool thing is that the workers are all women that are convicted felons, recovering addicts or victims of domestic violence. They train the ladies at this job so that they can go out and be great employees later in life. They make soup mixes, baking mixes, popcorn, dog treats – all sorts of stuff!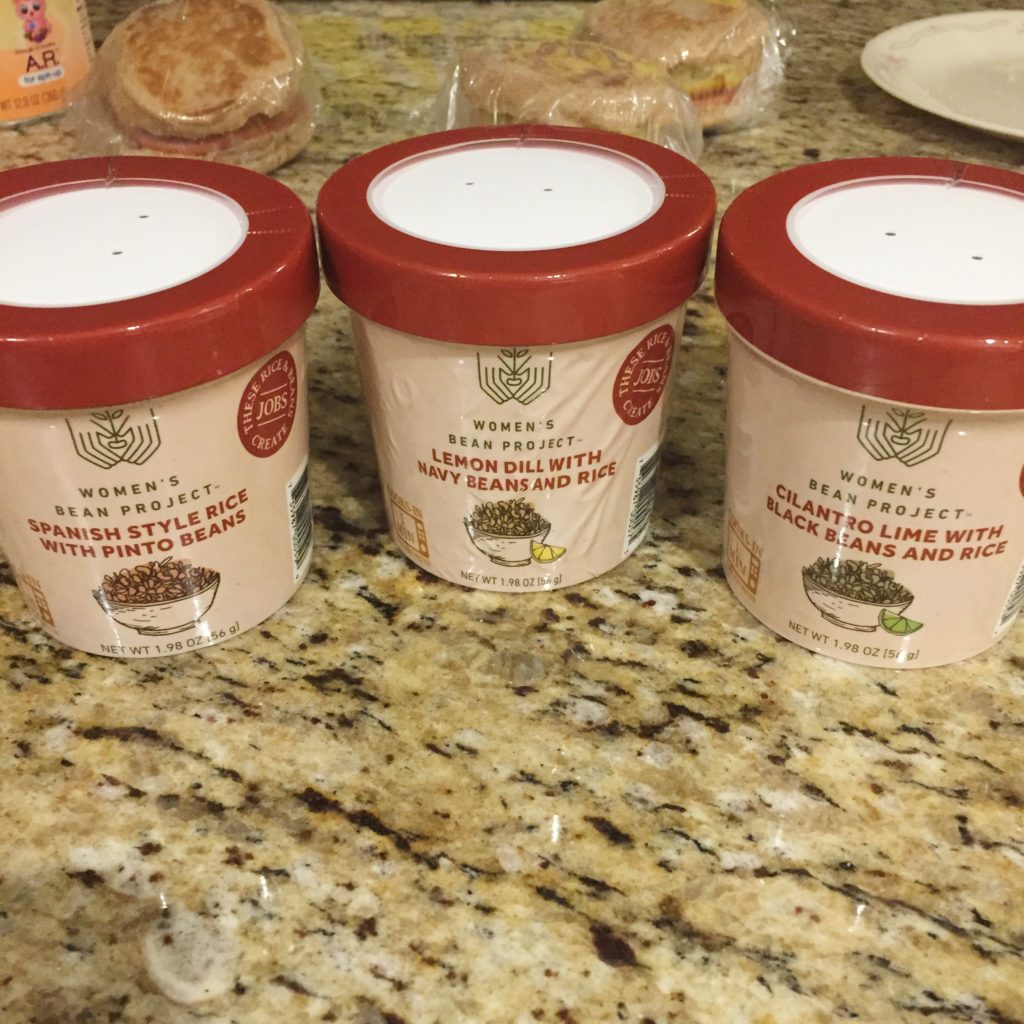 My mom loves their cornbread mix and decided to try a few other products.
For breakfasts this week I decided to make egg sandwiches. I whisked together 1 egg +1 egg white and poured it into a 4″ ramekin that had been sprayed with nonstick cooking spray. I repeated that two more times, so that I had three ramekins with eggs. Next, I baked those ramekins for 25 minutes at 350° so that the egg was completely cooked throughout.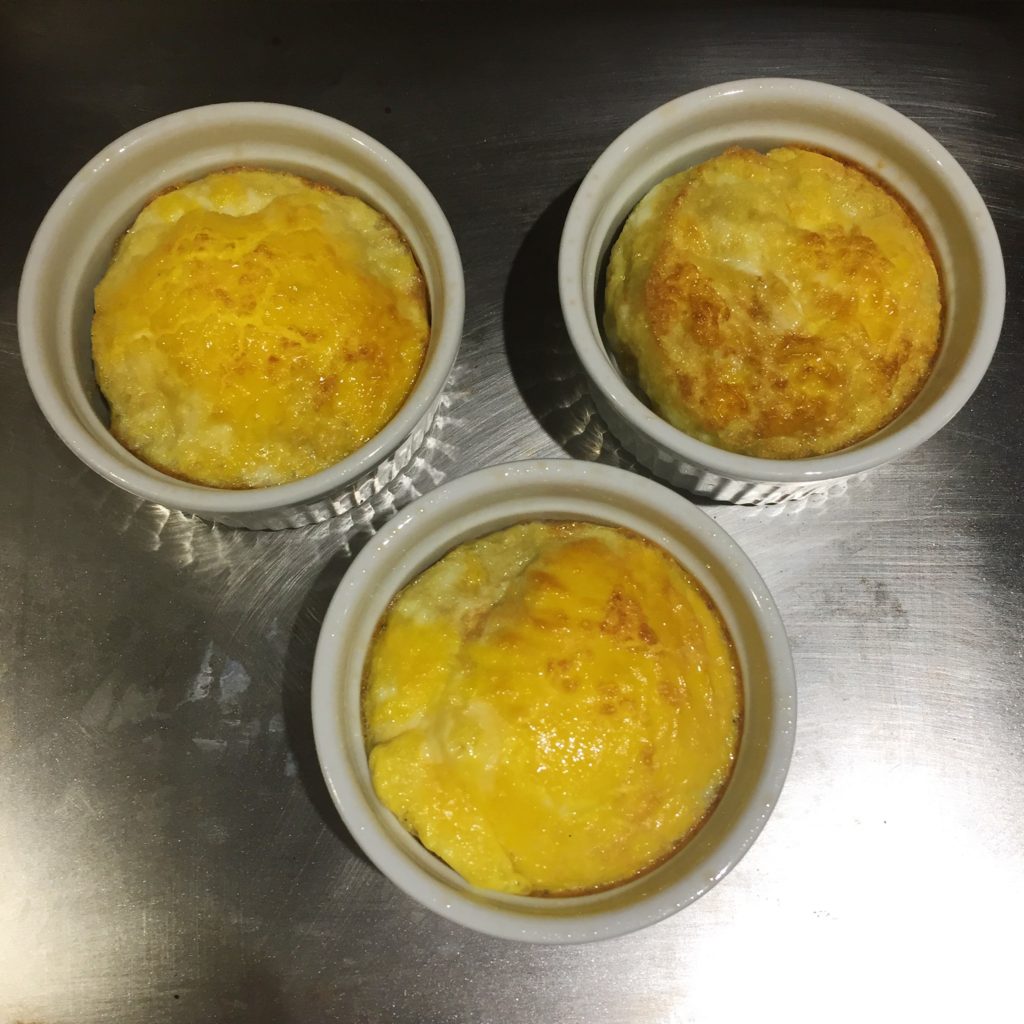 Then I placed one egg cup on an English muffin and added one slice of Canadian bacon. Then I wrapped each sandwich up using plastic wrap and stored them in the refrigerator. Before eating I can add cheese, hot sauce or other extra flavors and then heat in the microwave.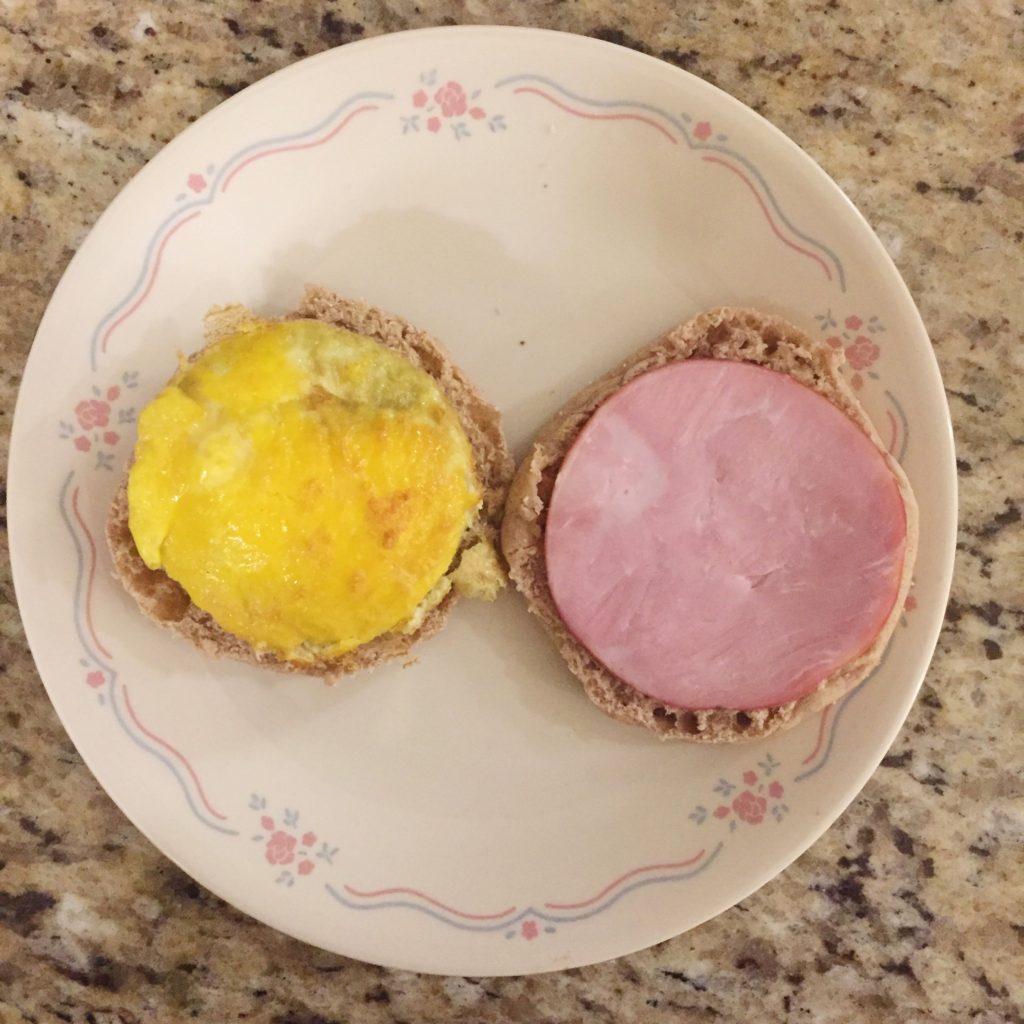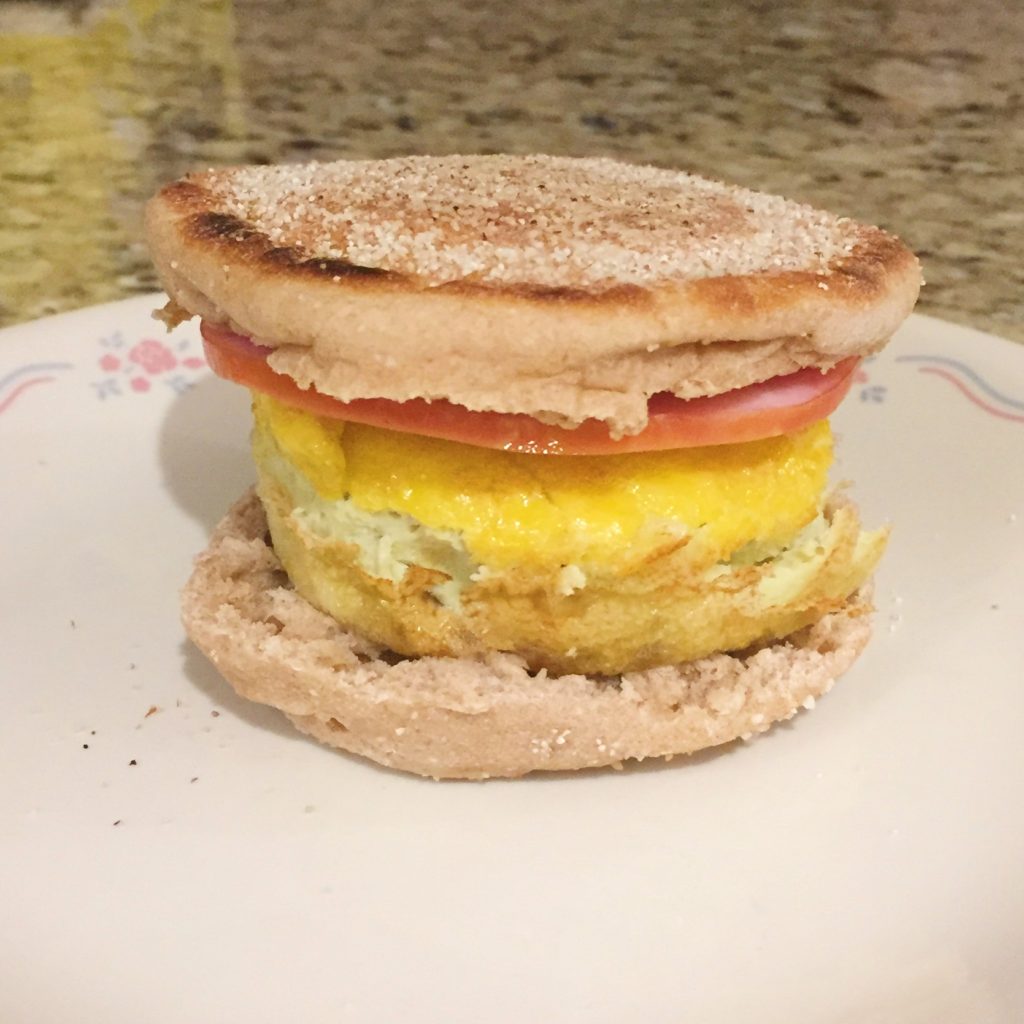 Up next on the to-do list was to make my mid-morning snack, which was baked oatmeal.
I whisked together 1 & 1/3 cup of 1% milk and 2 scoops of vanilla protein powder. Then I added 1 & 1/3 cup rolled oats, 1 cup blueberries, 1 tsp baking powder, some salt and cinnamon and mixed that all together. I poured it into a square glass baking dish that had been sprayed with nonstick cooking spray. Then I baked that for 30 minutes at 350°, or so that it was no longer runny on the inside. After it was fully cooked I divided into four different containers.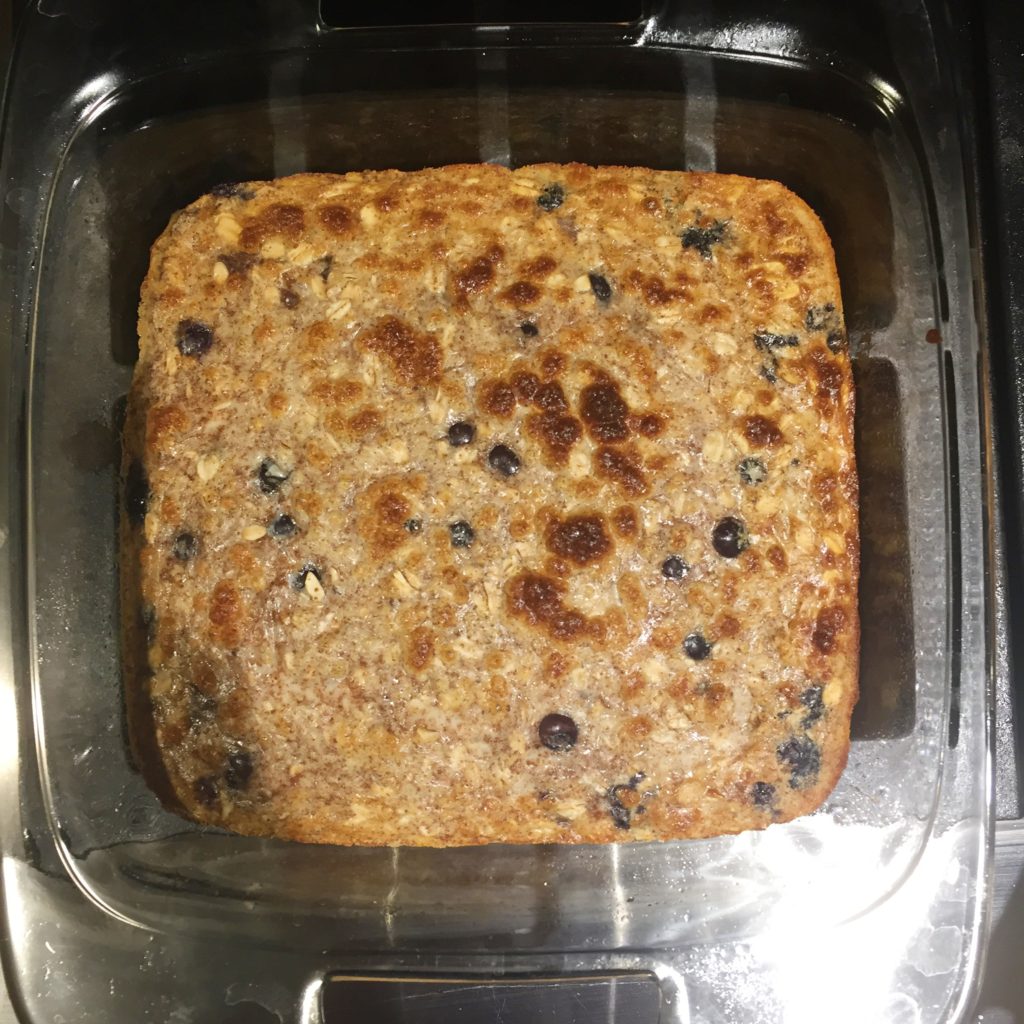 While the oatmeal baked, I sliced three bell peppers and chopped the celery into 2 or 3-inch pieces. I put bell peppers, celery, baby carrots and cherry tomatoes into some containers and added 1oz of hummus on top.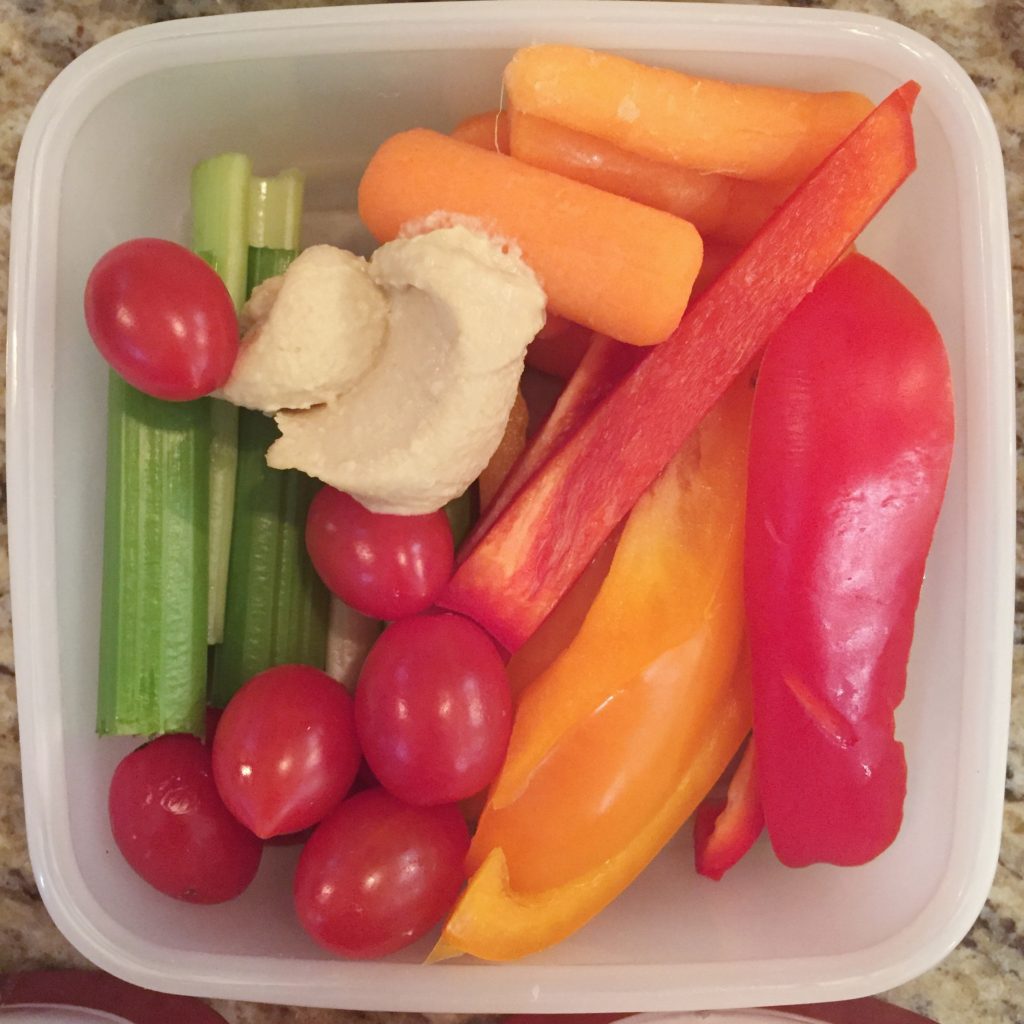 Well that was everything for this week's meal prep ideas. If you have questions about these meal prep ideas then please email me at eatliftplayrepeat@gmail.com.