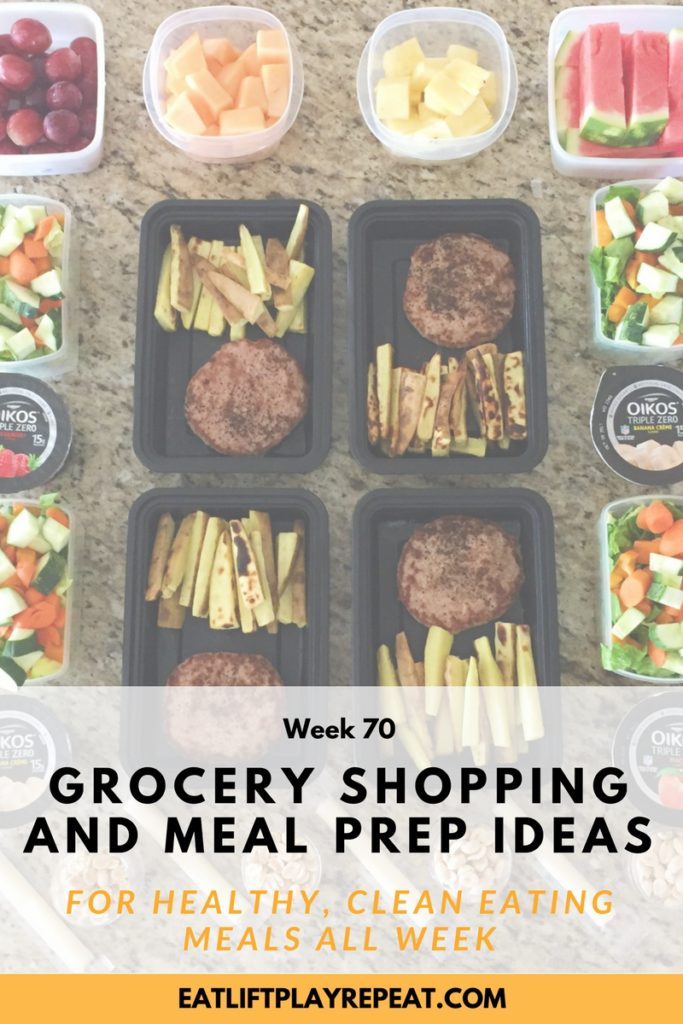 Each week I take a little bit to think about what I want to eat for lunch for the week. If you missed Monday's post about 4 Questions To Ask Before You Start Meal Prep then check it out to narrow down what to make each week.
I've been keeping meal prep ideas pretty simple lately. I've currently 39 weeks pregnant (hopefully only a few more days…..) and I'm eating a ton of small snacks throughout the day, rather than full meals.
I used to eat five meals per day, but my stomach won't handle quite as much food at one time as it did before. Instead, I've changed my eating schedule to include breakfast, lunch and dinner, but then several small snacks when I am hungry between meals.
Check out what healthy foods I bought at the grocery store and how I used those foods for this week's meal prep ideas.
If you have questions then please ask. Email me at eatliftplayrepeat@gmail.com or comment below.
Groceries: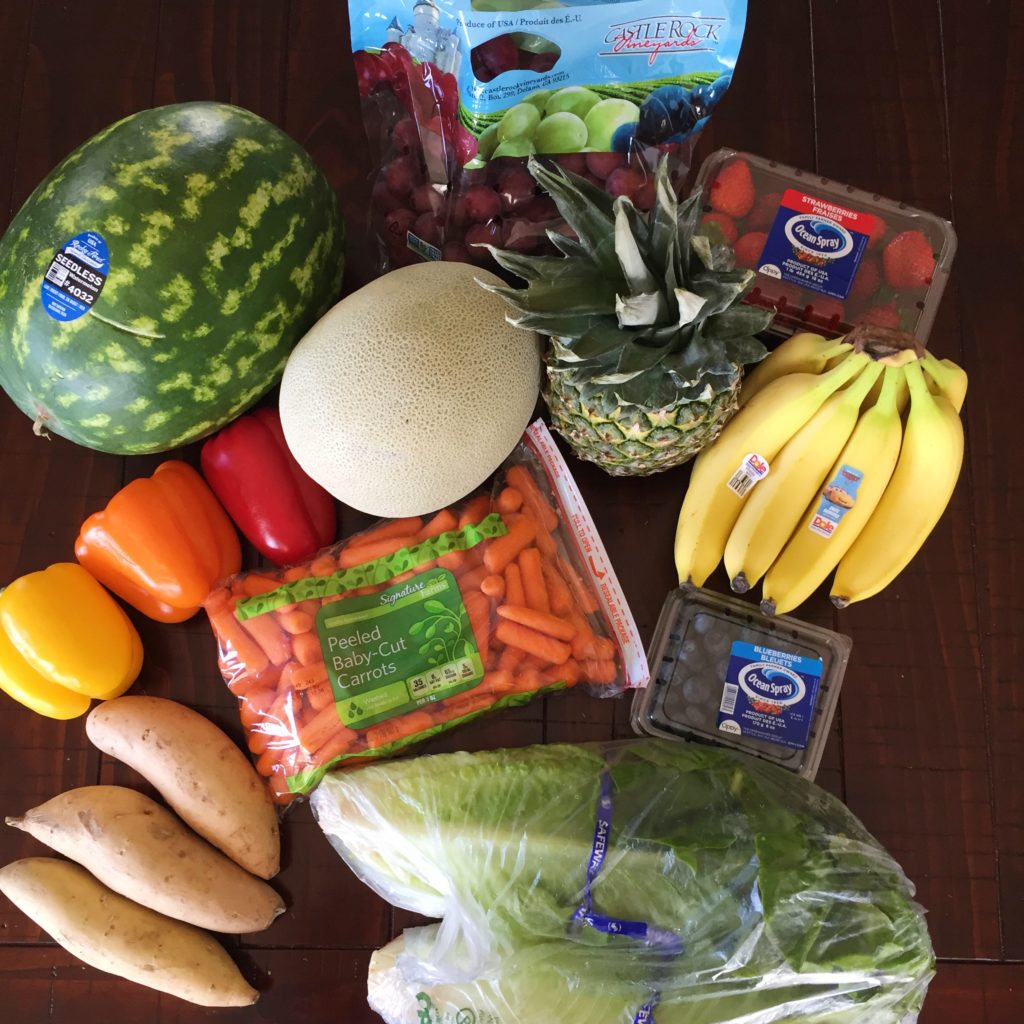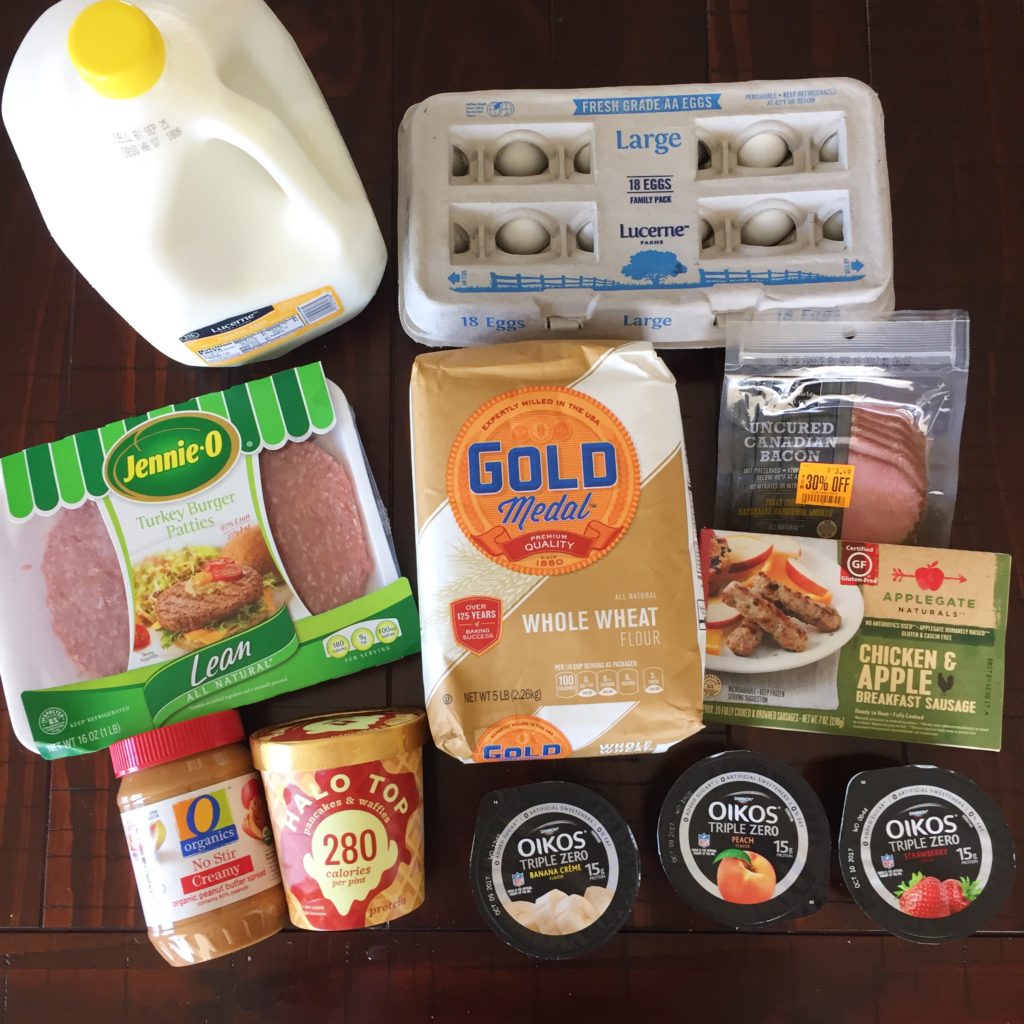 watermelon, cantaloupe, pineapple, red grapes, strawberries, blueberries and bananas
romaine lettuce, bell peppers (a variety of colors), baby carrots and white sweet potatoes
1% milk, a variety of Oikos Triple Zero Greek yogurt, eggs, lean turkey patties, chicken & apple breakfast sausage links and uncured Canadian bacon
peanut butter and Halo Top Pancakes & Waffles protein ice cream
Meal Prep Ideas: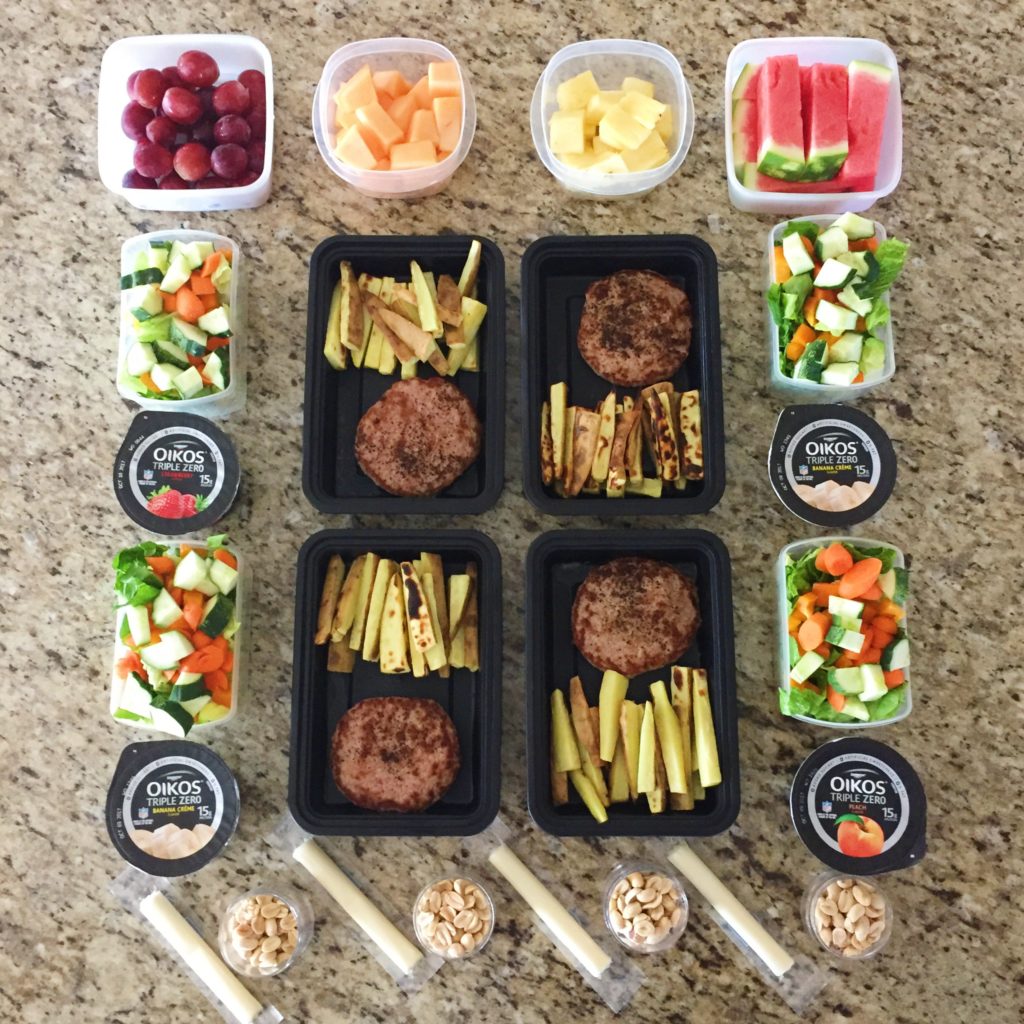 As I was thinking about what I wanted to eat this week, I decided on burgers and fries!
I've been wanting sweet potato fries lately, so I decided to make some this week during meal prep!
Safeway was out of the normal orange sweet potatoes that you might be familiar with. They had these white sweet potatoes though, which are exactly like the others in terms of taste and texture, but they are a different color.
First, I preheated the oven to 350° and then lined two baking sheets with aluminum foil. To avoid sticking, I sprayed each one with non-stick cooking spray.
Next, I cut each potato into French fry pieces (skin on) and threw them in a mixing bowl. Then I added some extra-virgin olive oil and salt to the bowl and mixed it up. I wanted to make sure that all the fries had some oil on them.
I spread the fries on the baking sheets in a single layer, then baked them for 25 minutes. After that, I broiled the fries for 5 minutes.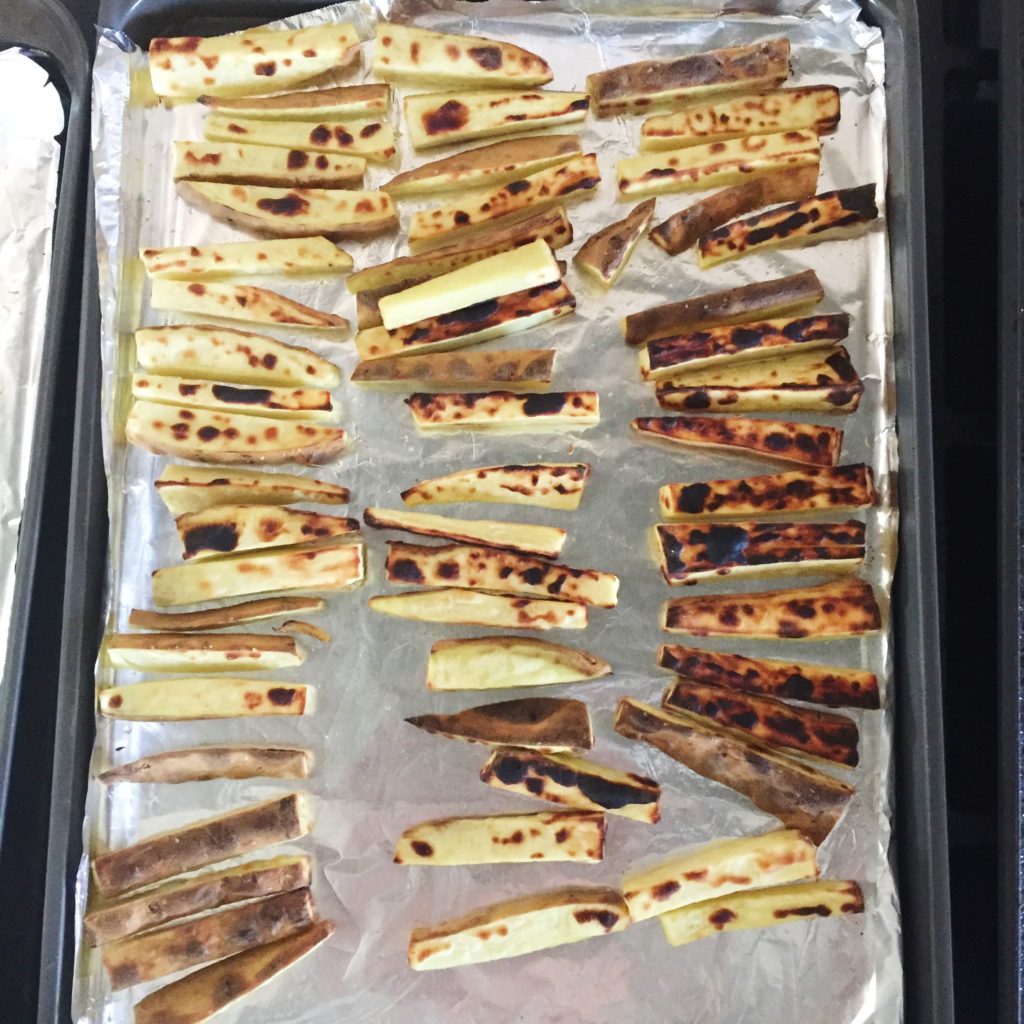 It was a little tricky because I had two baking sheets. I had to put one below the other, so I broiled one pan then removed it, moved the other pan up to the top rack and broiled that pan for 5 minutes. They turned out just fine!
As the fries were baking, I cooked the turkey patties on a flat top griddle. I sprinkled each with salt and pepper on both sides before cooking. I used medium heat and it took about 5 minutes for the first side and 3 minutes for the second side.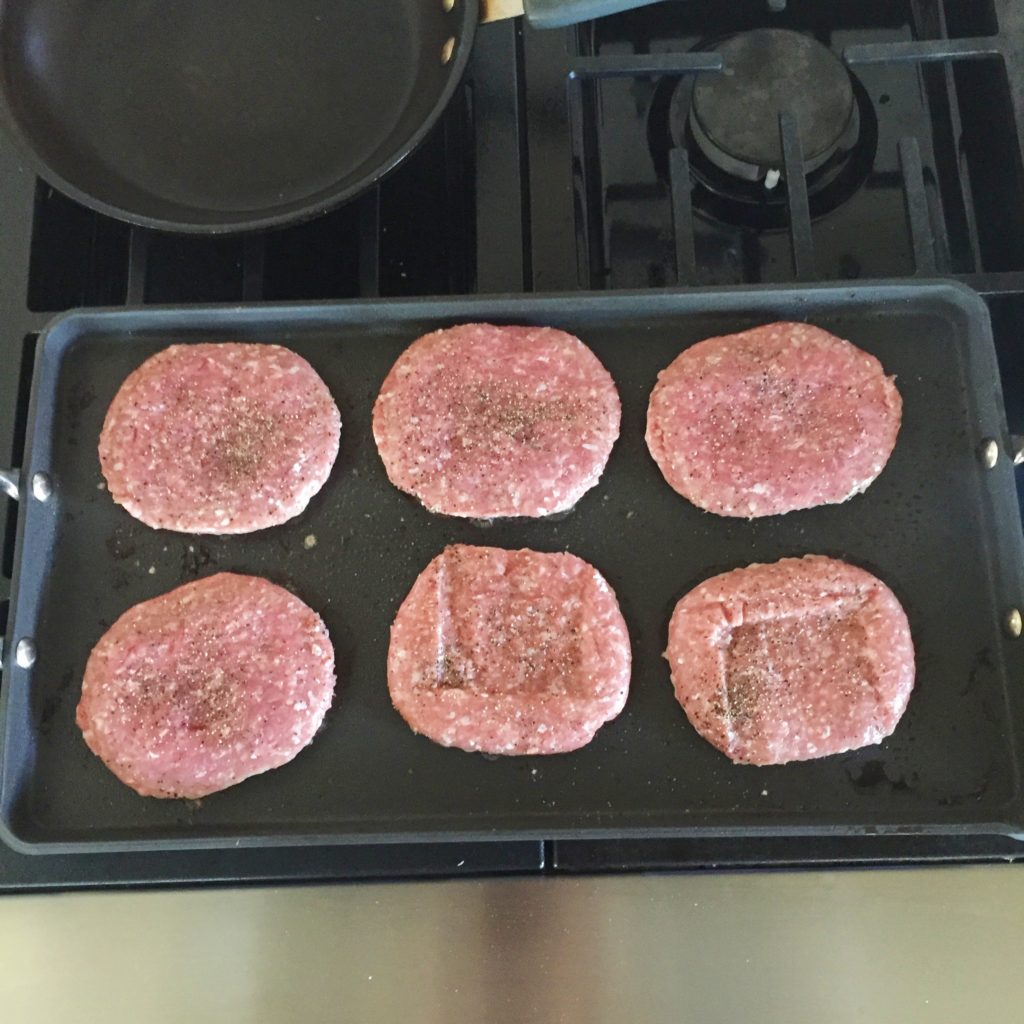 Once the fries and the turkey burgers were cooked I made some salads. I wanted to have a burger and fries with a side salad for some extra veggies!
I shredded the romaine lettuce, then added chopped veggies including cucumber from my mom's garden, baby carrots and orange bell pepper.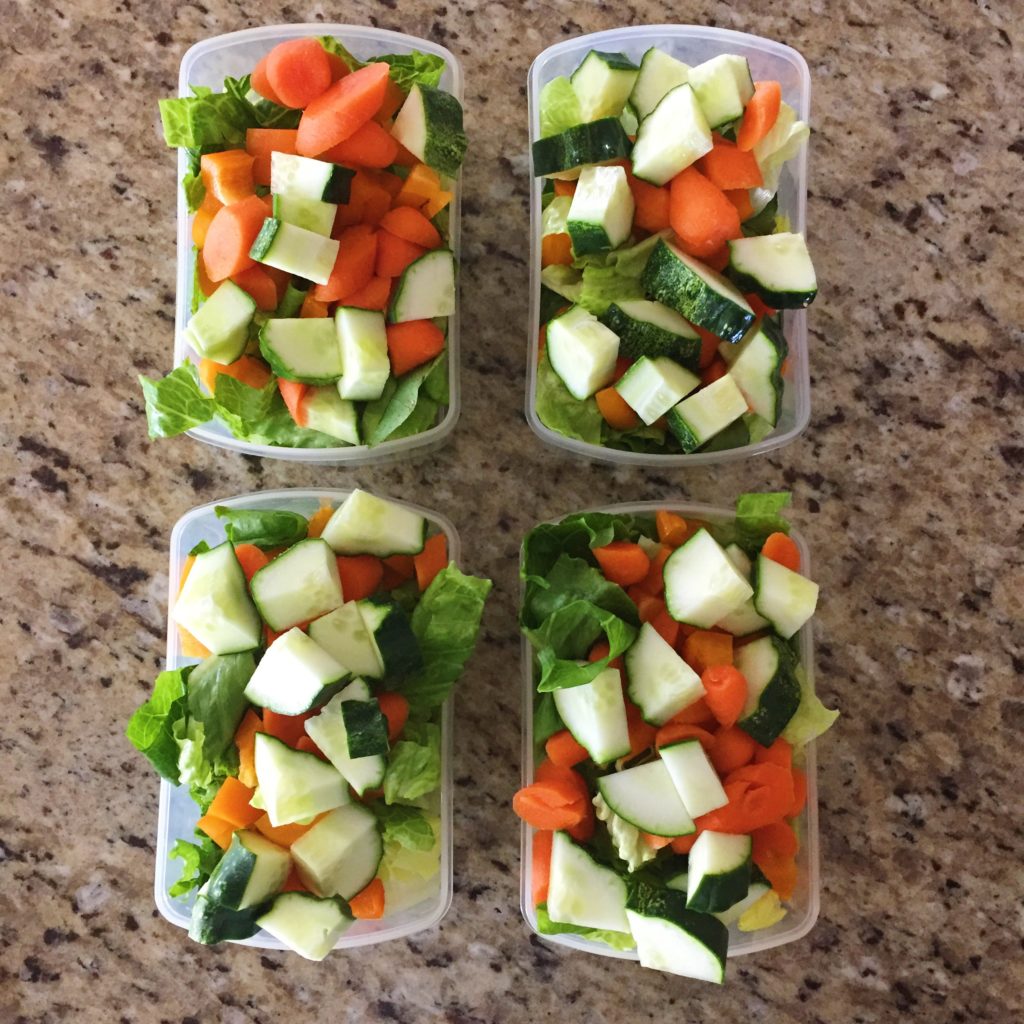 Next, I cut up some fresh fruit including cantaloupe, watermelon and pineapple.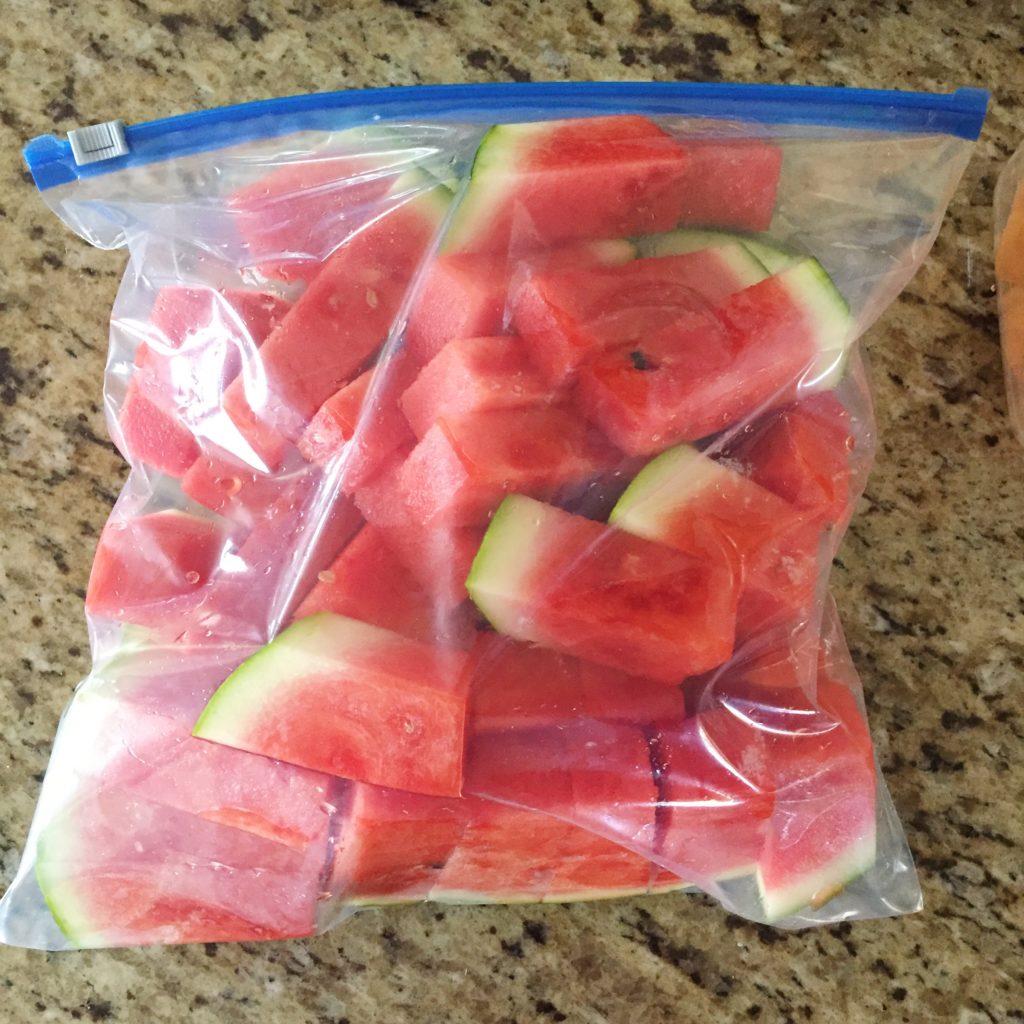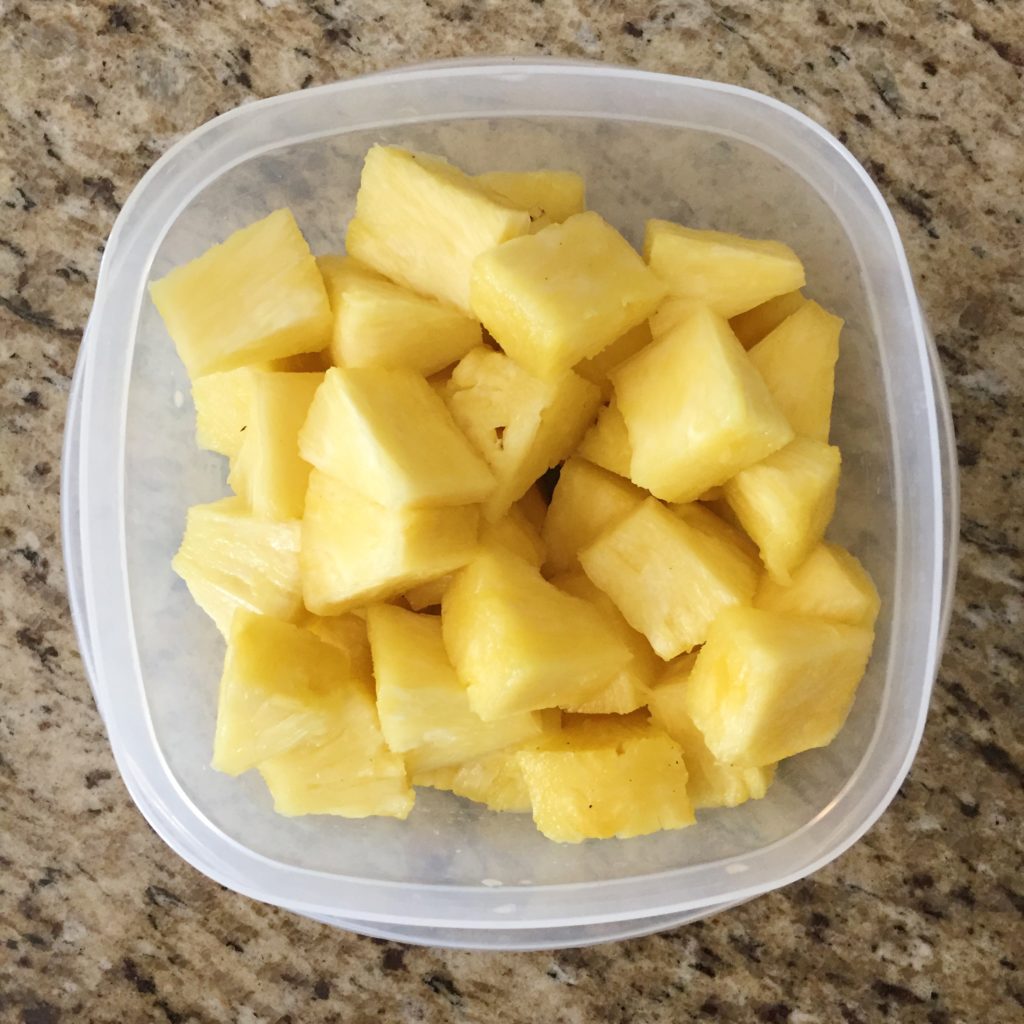 Last but not least, I measured out some dry-roasted, unsalted peanuts to eat as a snack.
Other snacks that I packed include string cheese, Greek yogurt and red grapes.
Well that was everything in terms of meal prep ideas this week. I managed to get this all cooked and packed in about 90 minutes! It was simple, yet I have a healthy list of foods to choose from throughout the day.
If you have any questions about what I bought at the grocery store or about these meal prep ideas then please ask! Email me at eatliftplayrepeat@gmail.com or comment below. I love to chat about meal prep and food!