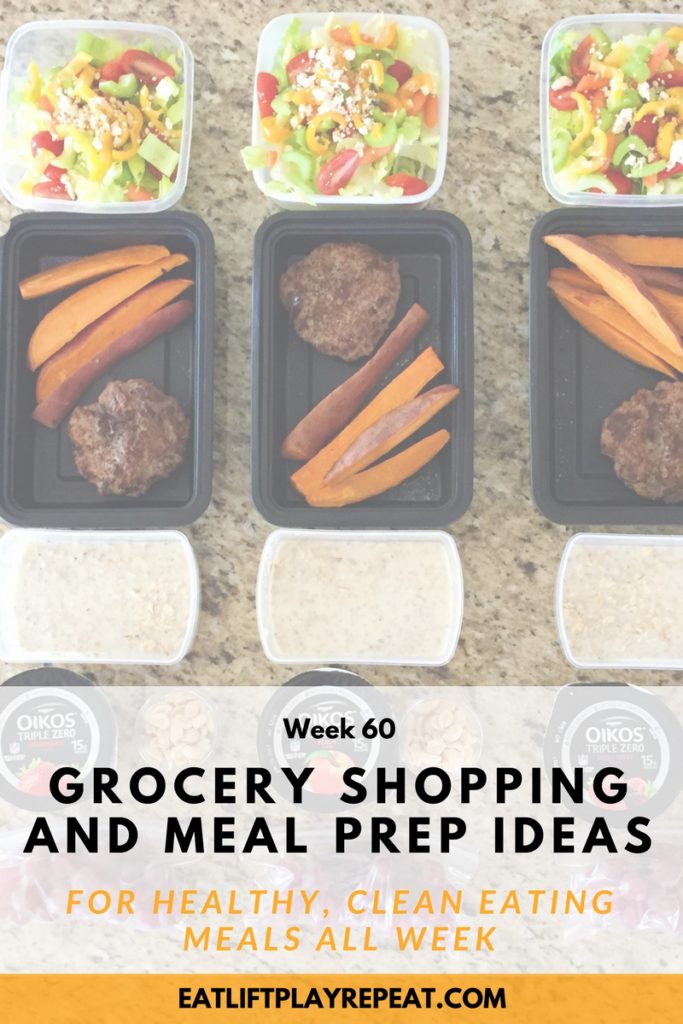 It is a busy week for me this week, but I still needed meal prep ideas. 4th of July is a paid company holiday, but falls on a Tuesday and then we have our biggest work event of the year this next weekend. I didn't need very many meals, so meal prep didn't take very long!
I cooked a few things this week, but I love eating raw produce in the summer!
No-cook meals are great in the hot summer months. Hello chopped salads, overnight oats and easy no-cook snacks!
If you have any questions about these meal prep ideas then please ask. Email me at eatliftplayrepeat@gmail.com or leave a comment below.
Did you get any meal prep done this week?!
Groceries: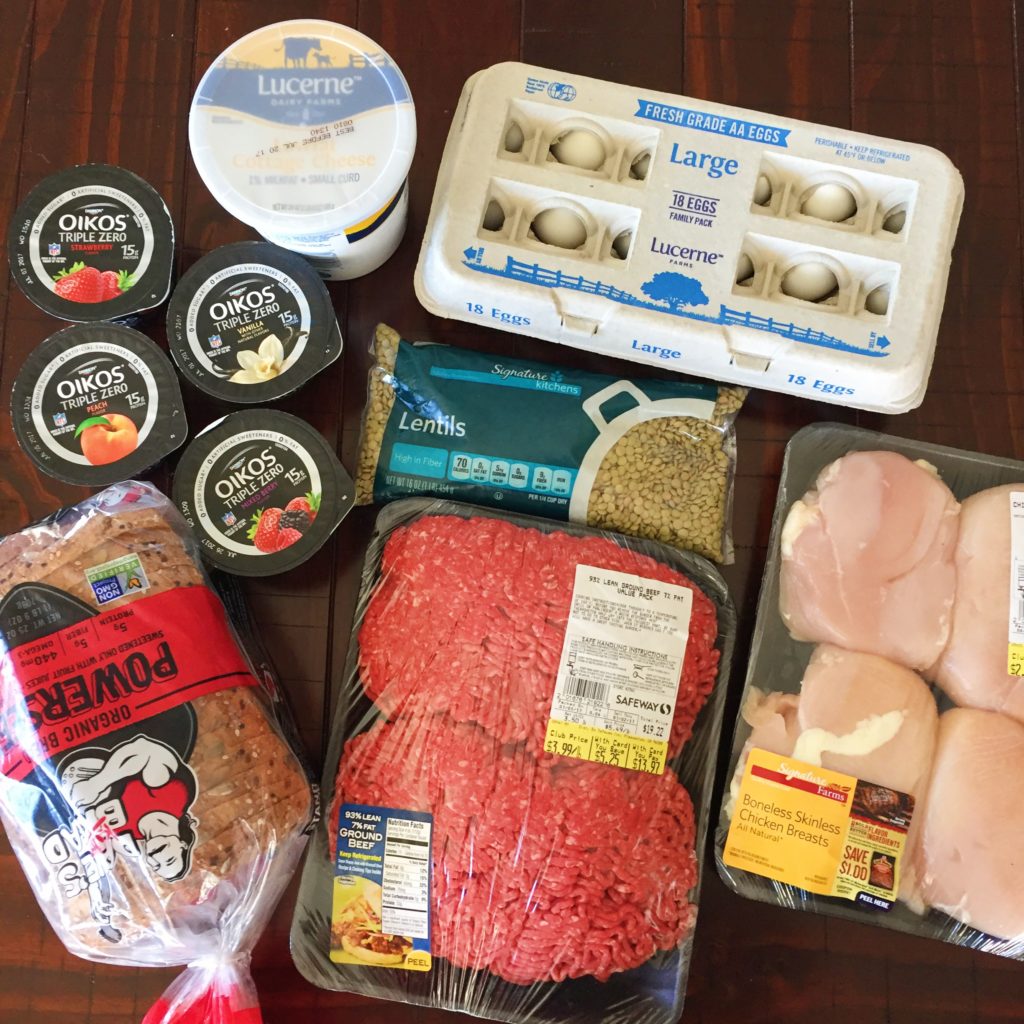 romaine hearts, baby carrots, broccoli, green beans, celery, green onion, cucumber, mini bell peppers and sweet potatoes
red grapes, cantaloupe, bananas and avocados
eggs, 93% lean ground beef and boneless skinless chicken breasts
1% cottage cheese and a variety of Oikos Triple Zero Greek yogurt cups
Dave's Killer Bread (Powerseed) and dry lentils
Meal Prep Ideas: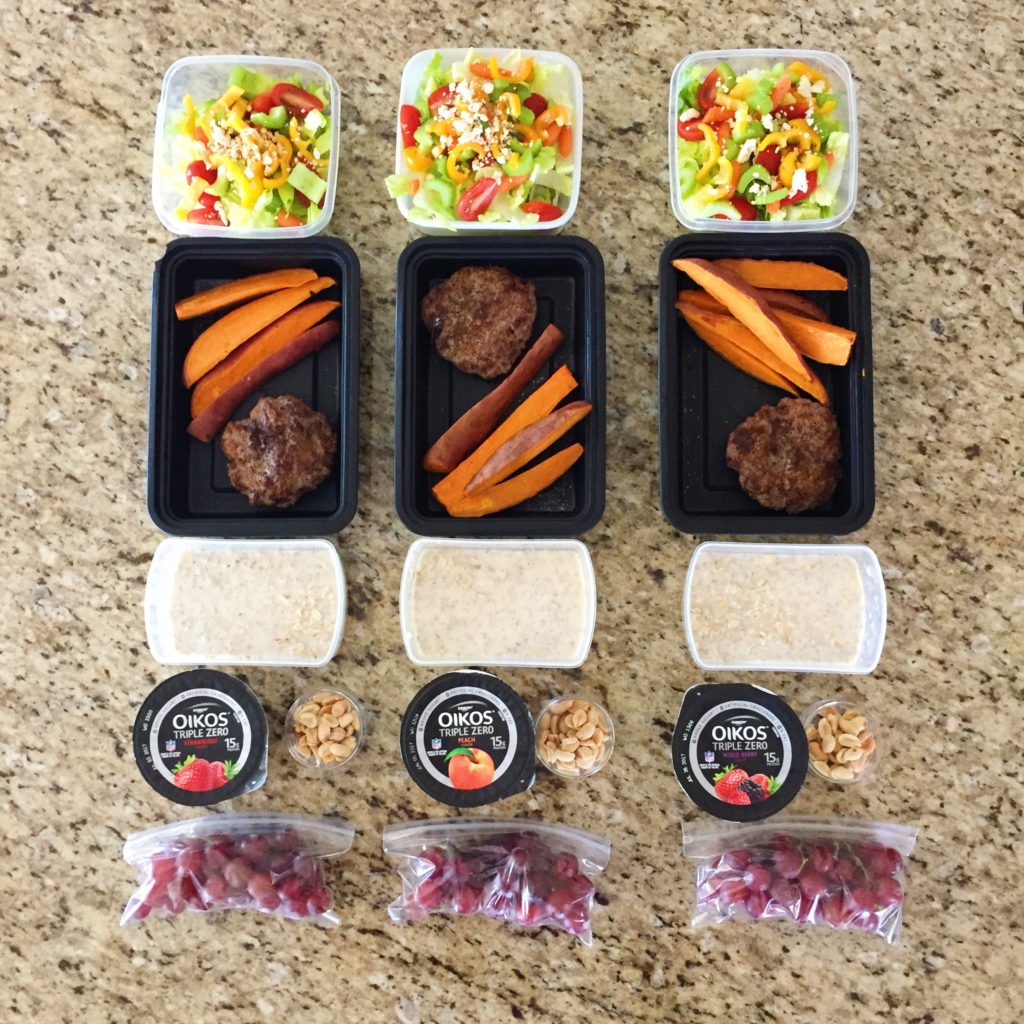 This week is a little funky with 4th of July falling on a Tuesday. We also have Bobstock, our biggest event of the year at work, on Friday & Saturday so I only needed a few days worth of food packed.
I started meal prep by washing the sweet potatoes and cutting the ends off. Then I cut the potatoes into wedges, drizzled them with olive oil, sprinkled with salt and baked them on a foil-lined pan at 425° for 25 minutes.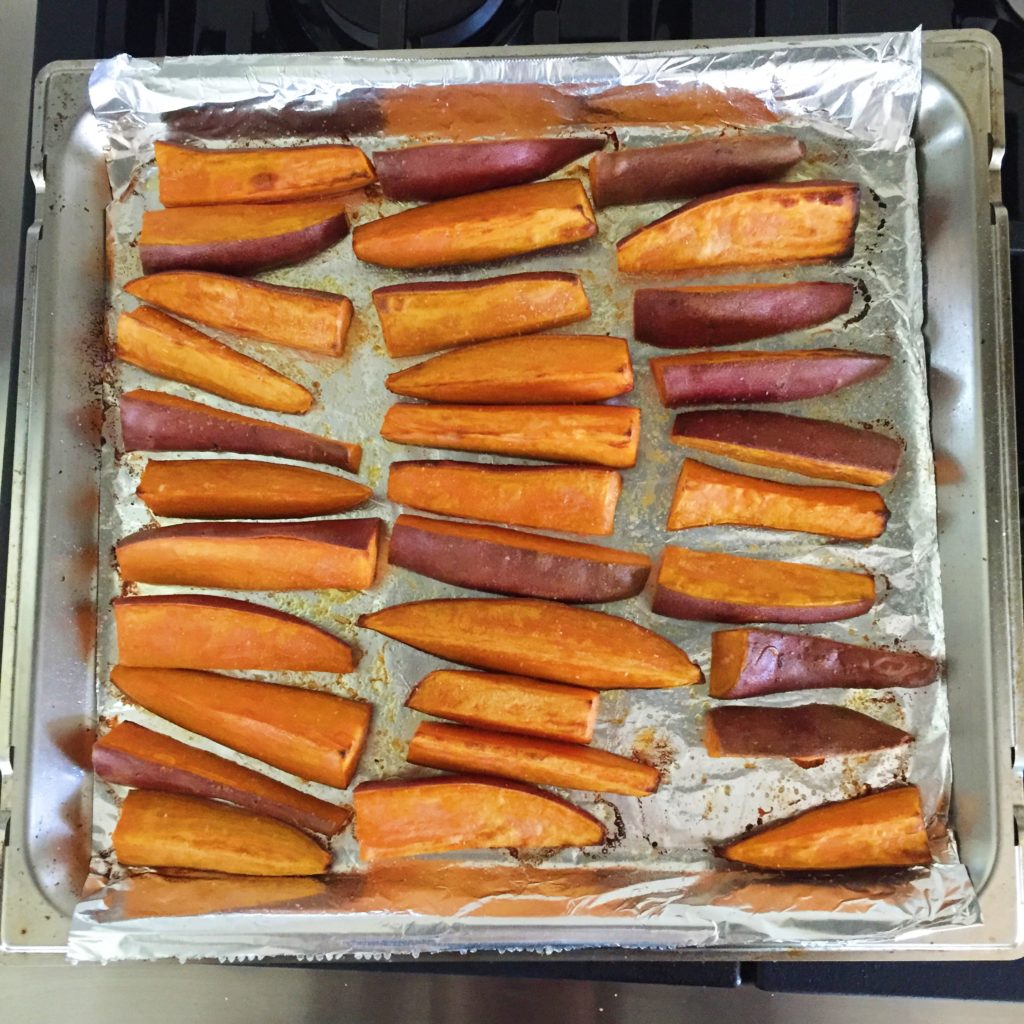 I had quite a few wedges to cook, so I baked them in two batches. Donny was using our big oven or else I would have been able to fit them all in one round.
The only other thing I actually cooked this meal prep session was hamburgers. I bought 3.5lbs of lean ground beef and mixed it with 2 eggs + 1 egg white and 1Tbsp salt. First, I mixed that all together by hand and then formed 4oz patties. I ended up with 15 patties total, so I'll eat three this week and freeze the rest.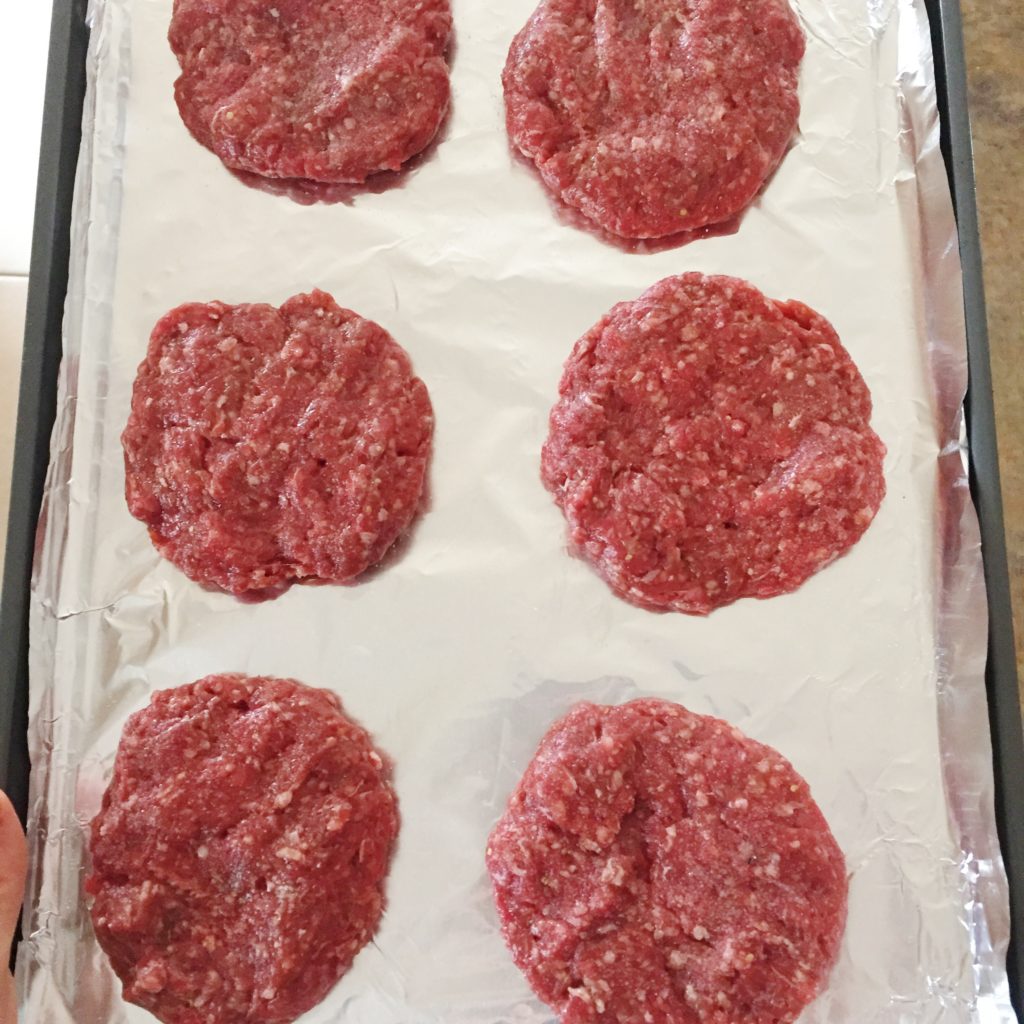 (Place pre-cooked patties on a foil-lined baking sheet to make it easy to sprinkle with salt and pepper)
Cooked hamburgers are great to keep in the freezer because you can pull them out, stick them in the microwave for a little bit and they are a great source of clean eating protein. We keep cooked hamburgers and cooked meatballs in my freezer for last minute meals, but I've been slacking lately! I made up for it now.
Before cooking the burgers, I sprinkled each side with salt and pepper. Then I cooked them in a large skillet over medium heat (roughly 4-5 minutes per side).
Other than hamburgers and sweet potatoes I didn't cook anything else!
I did make a chopped salad to go with the burger and potatoes. I chopped romaine, celery, bell peppers, tomatoes and carrots and put them into three different meal prep containers. Easy peasy!
Last week I enjoyed eating cantaloupe so much that I bought another one! I cut it up into small pieces to eat as a snack and with breakfast.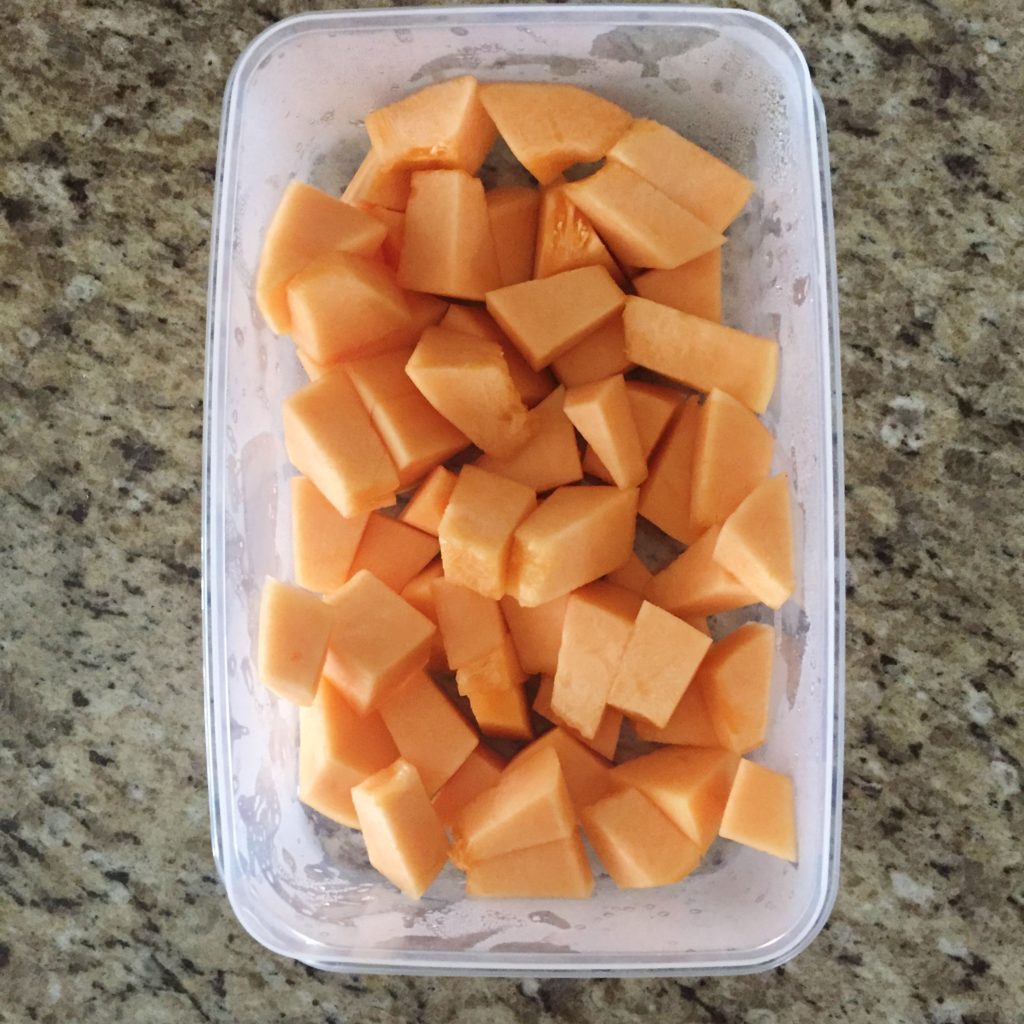 For my mid-morning snack I made overnight oats. I mixed 1/3c rolled oats, 1/3 scoop vanilla protein powder, 1/2Tbsp chia seed, 1/3c unsweetened almond milk and 1/4 of a vanilla Oikos Triple Zero Greek Yogurt cup in each container and stirred it up.
I love adding Greek yogurt to overnight oats! It adds protein to the snack, but also creaminess to the oats. I made four servings of overnight oats, three of which were for meals this week and an additional one for breakfast one day.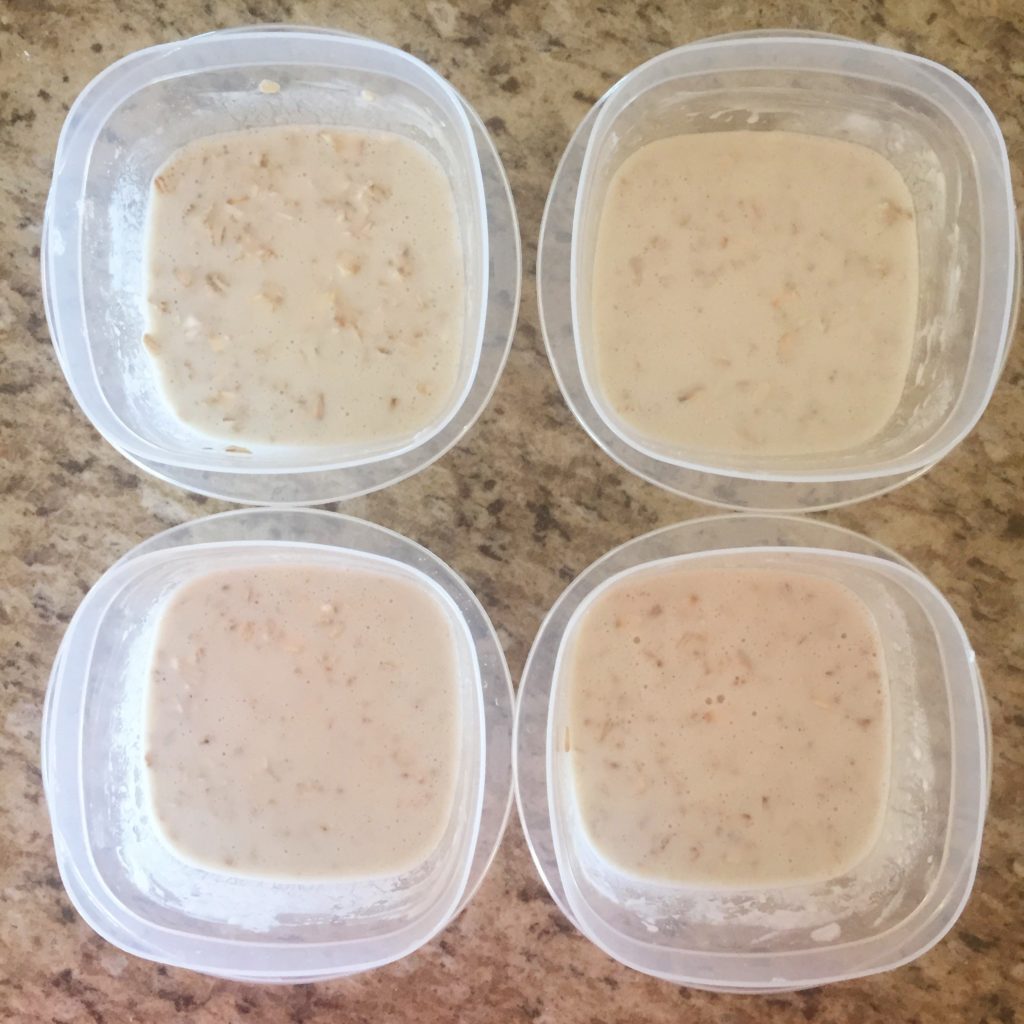 (Overnight oats after mixing, before oats soak up the liquid)
Last but not least I portioned out some red grapes into snack-sized baggies and I also portioned out 1/2 ounce peanuts to take for an afternoon snack. My afternoon snack will consist of grapes, peanuts and Greek yogurt.
Well that wraps up my meal prep ideas for this week! We'll use the chicken and extra veggies for dinners this week to round out our days of healthy eating!
If you have any questions about these meal prep ideas then please ask! Email me at eatliftplayrepeat@gmail.com or comment below.
What did you prep this week?!