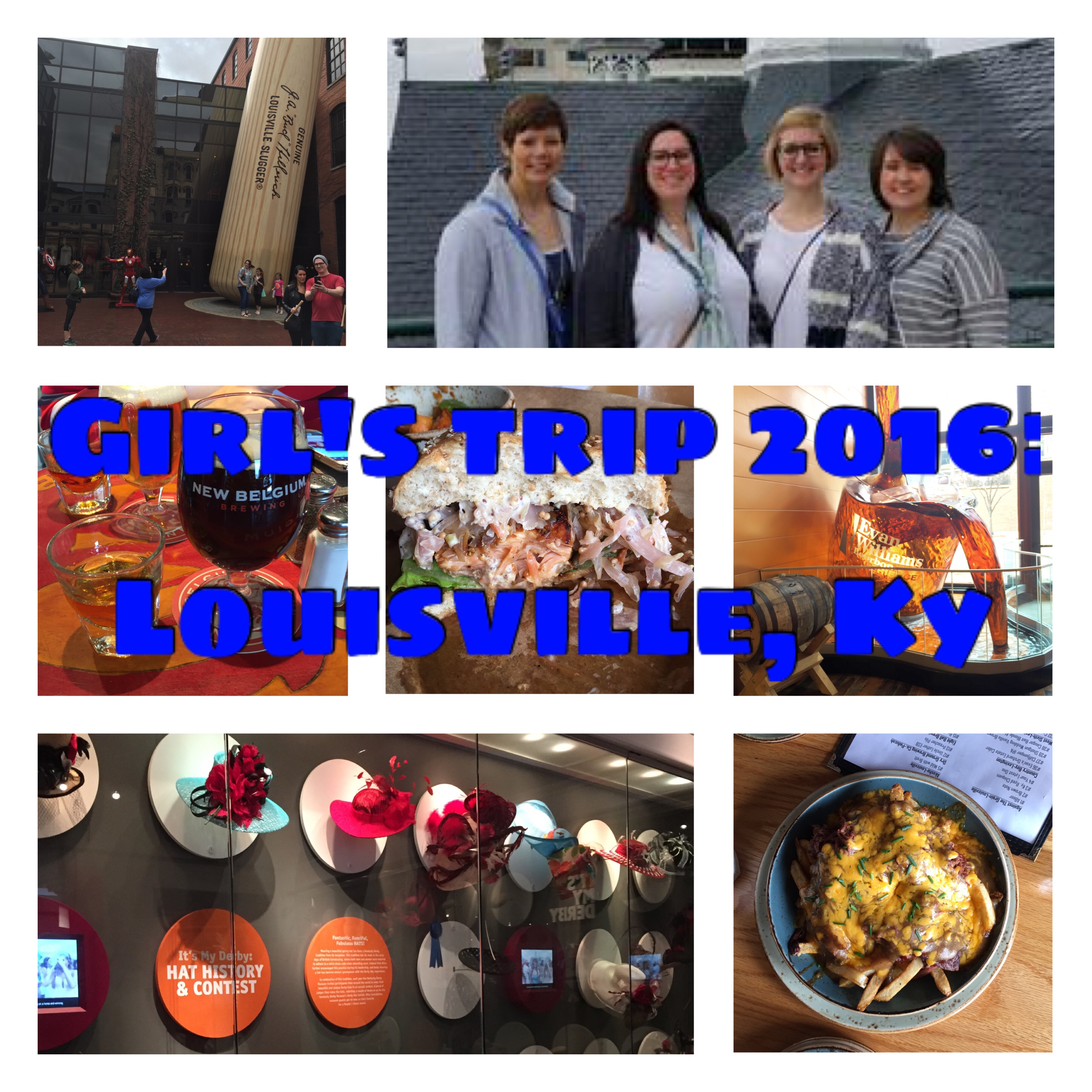 We had such a fun weekend in Louisville! We always have a good time, but this was one of the most fun we've had together. We toured Churchill Downs, partied our faces off during the Louisville St. Patrick's Day Parade, toured the Louisville Slugger factory, and did some bourbon tasting. All of that, plus tons of catching up, laughing, and relaxing. It was such a good trip.
I do have a confession. Lindsey informed me that my Friday post said it was our 4th trip. It was actually our 5th trip! I completely forgot that we went to Green Bay, WI two years ago. We went to Phoenix, New Orleans, Green Bay, Austin, and now Louisville. I thought I was missing one on Friday, but couldn't think of what I was missing…. I decided to commit to four and turns out I was wrong! Haha regardless….. here is how our trip went.
We left Friday night about 5:30pm. Lindsey & I got to the airport a little early and decided to grab a beer. For some reason we were in the mood to drink, so we order a shot of Fireball each and a beer at the New Belgium Hub in the B Concourse. I don't drink very much anymore….yet started with shots. Hahahaha it is just that type of trip I guess. I had a New Belgium Abbey, which is one of my favorite New Belgium beers. Katie & Brandy showed up a few minutes later and we did another shot of Fireball with them. What? Who am I?!?!?!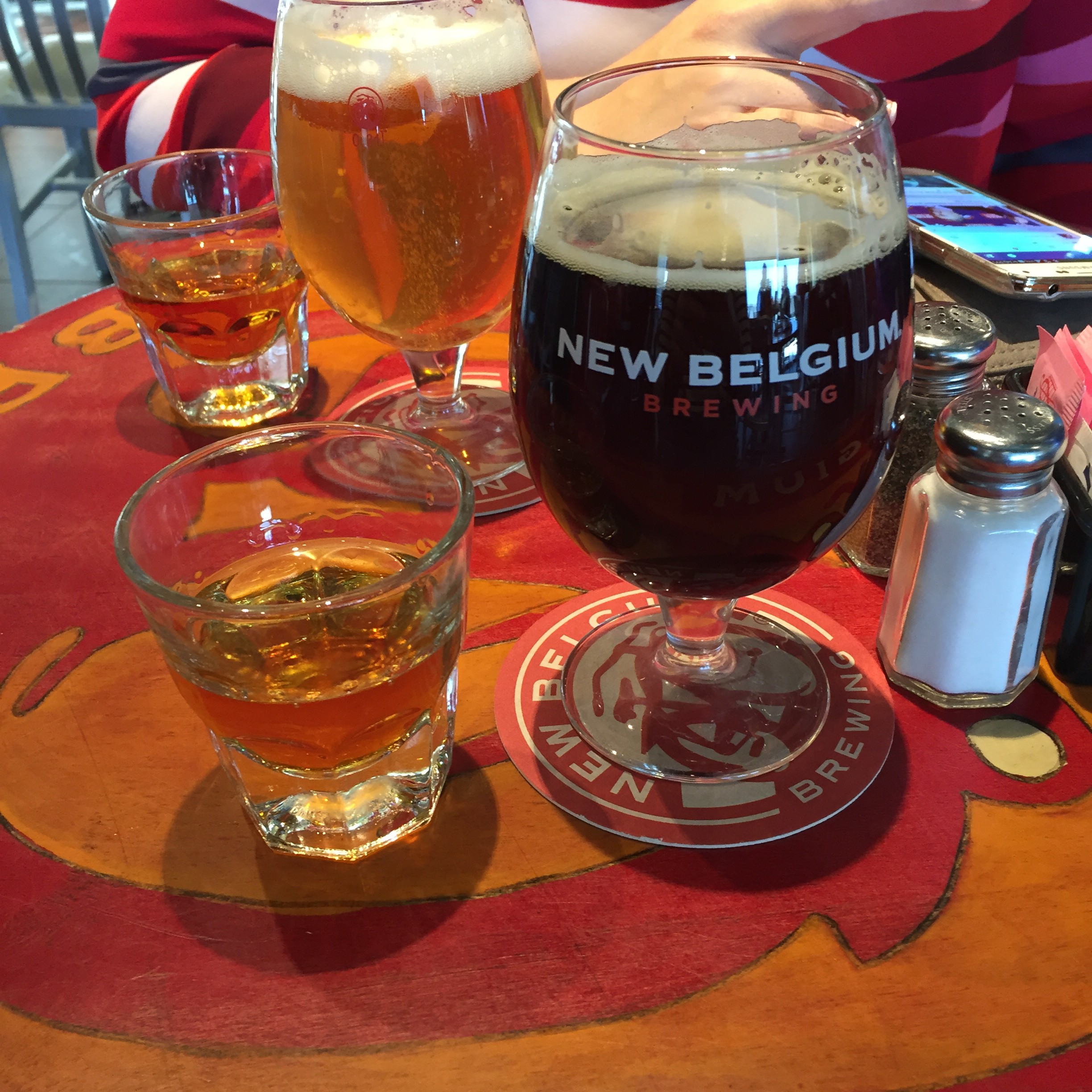 We were on a small plane, United Express, and it had two seats on one side and one on the other. We had a very nice flight attendant named Karen, but she seemed quite overwhelmed. She was the only flight attendant and sort of looked like she might vomit the whole time.
We ordered two beers and Karen panicked! We both asked for Miller Lite's, but she only had one. Lindsey chose to have a Budweiser instead. Let's just say they were both quite warm, so we decided to share them and both suffer through the Bud heavy. You're welcome Lindsey!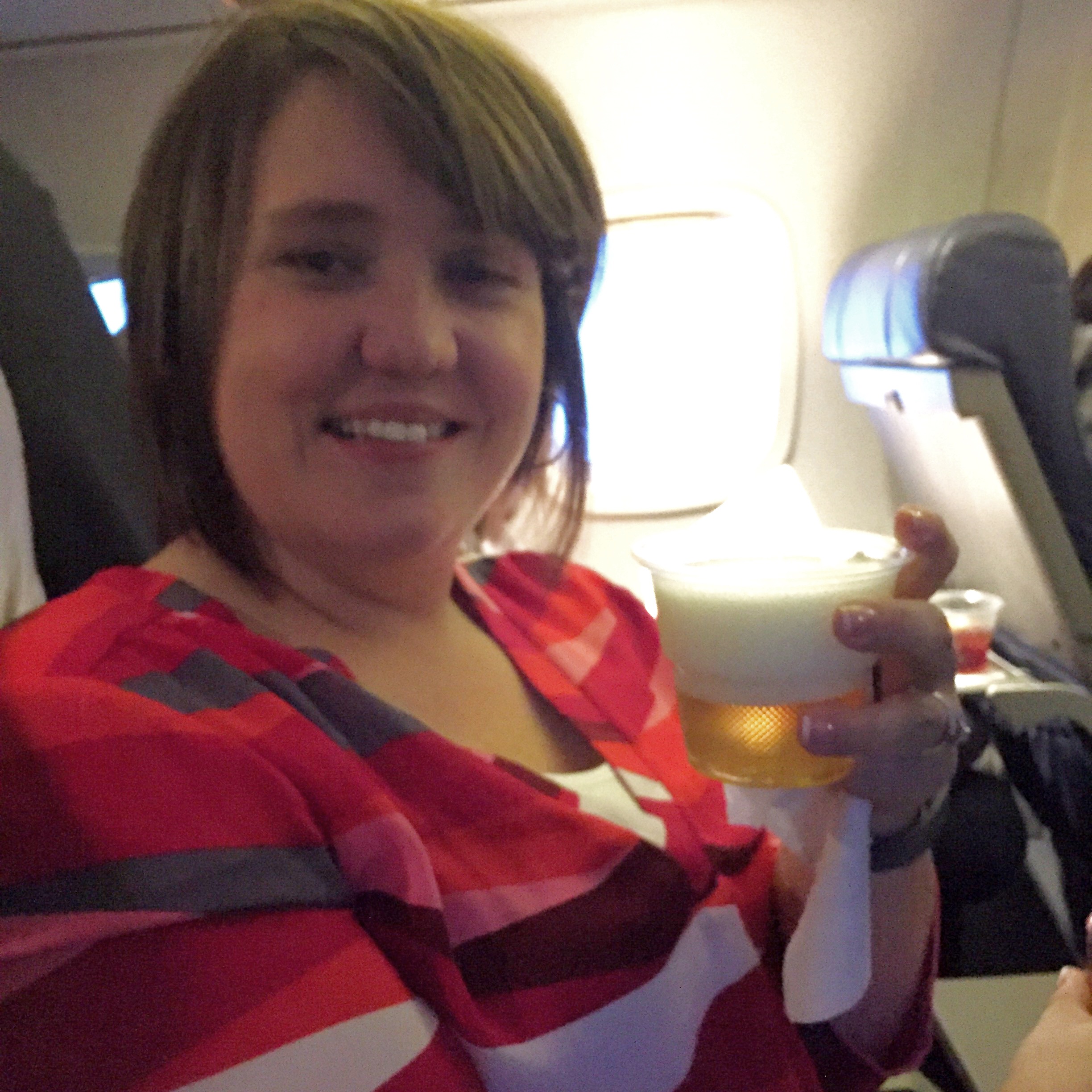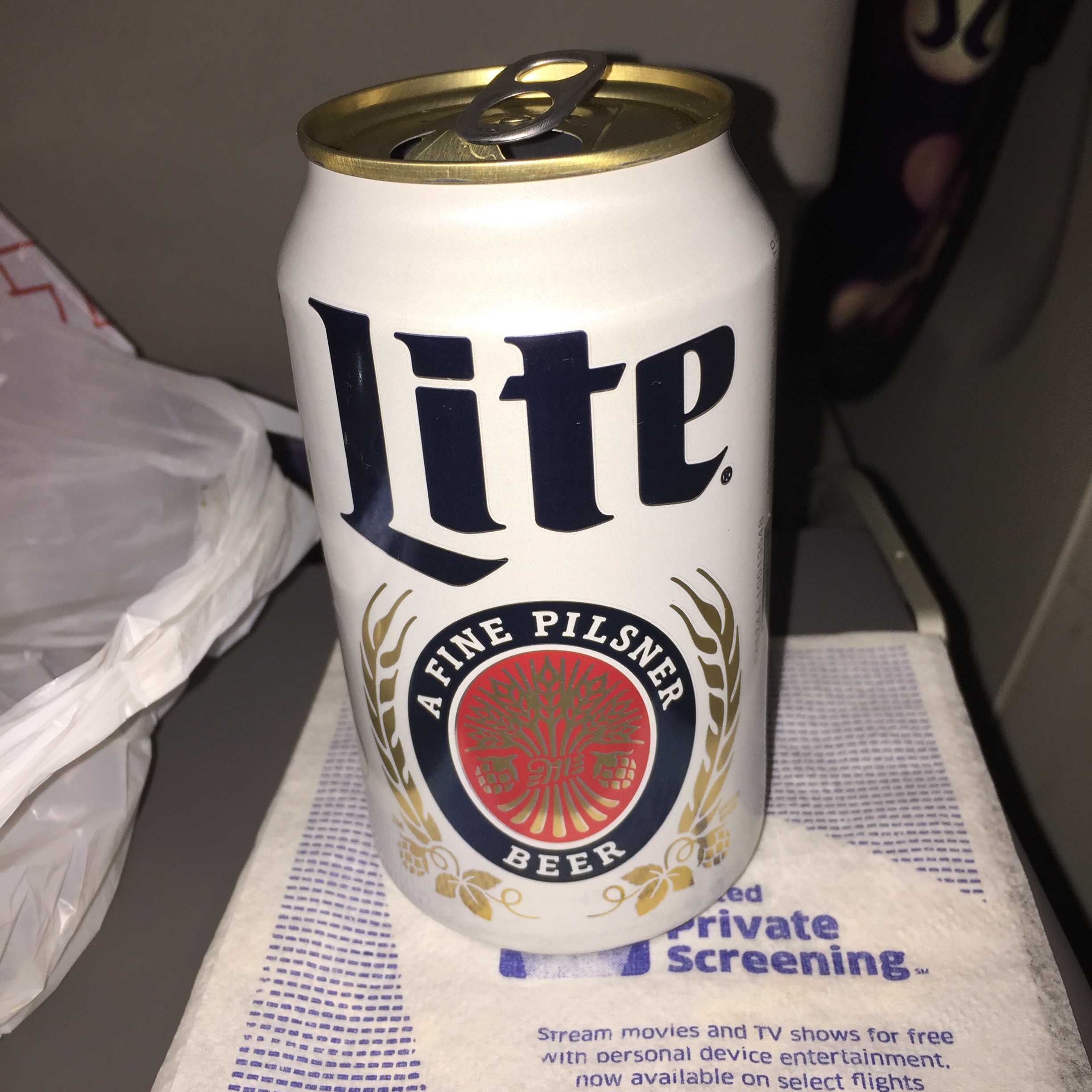 Honestly, we were having so much fun that we didn't even care that we were drinking warm beer. We were laughing and joking the whole time! Must have been the Fireball……
We got to Louisville and made it to our AirBnB. I have no idea how we managed it, but we had the perfect location for the weekend. It was in the "Highlands" neighborhood of town and had a ton of bars, restaurants, and shops along the street we were staying and it was clearly a part of town for young folks. It also happened to be the route for the St Patty's day parade! We lucked out for sure.
We went to bed early knowing we wanted to get up and head to the first tour of Churchill Downs. There was a cute coffee shop across the street so we grabbed coffee before heading out and Lindsey & I shared one of their homemade pop tarts!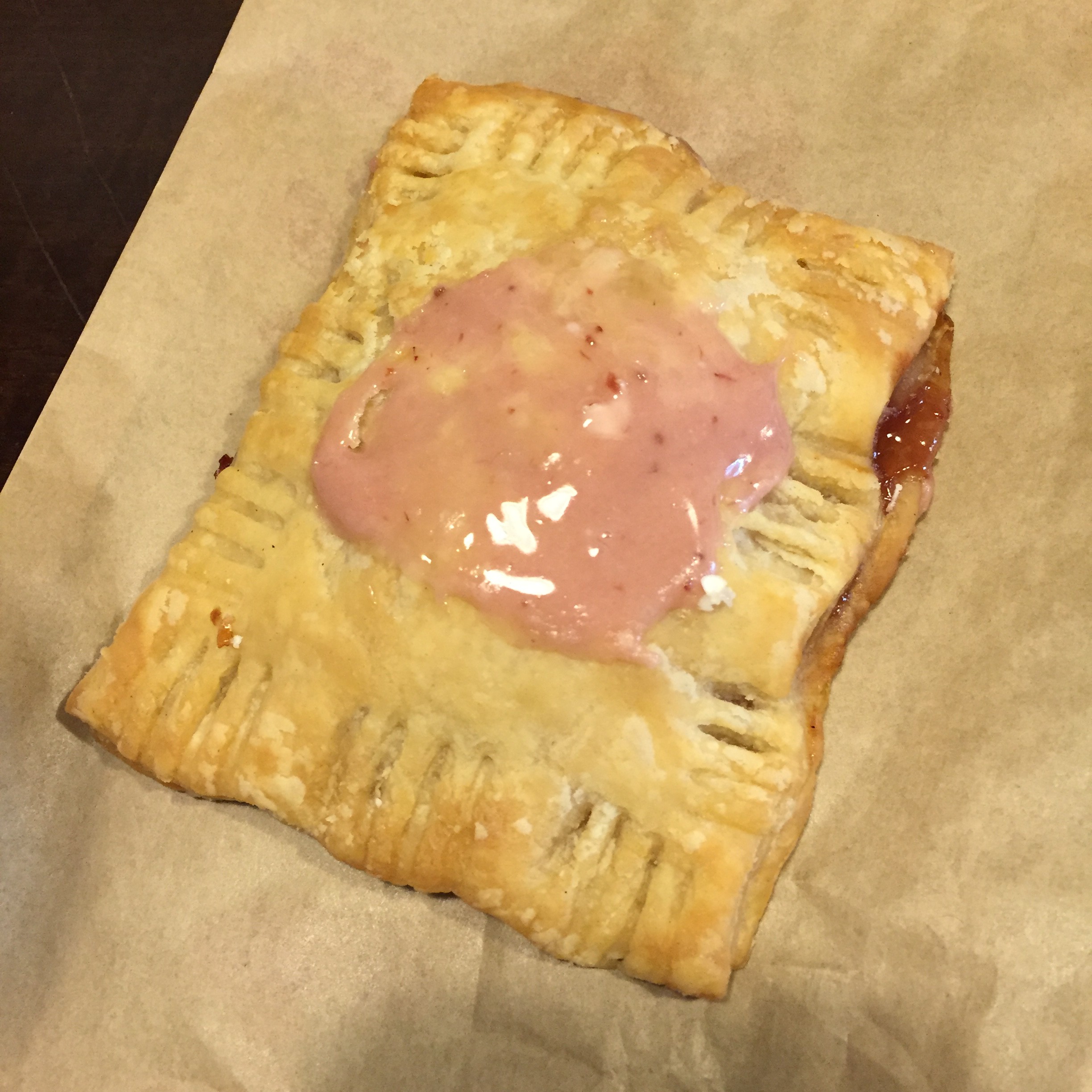 Churchill Downs was amazing to say the least. It was one of the best tours we've been on during a girl's trip! There is so much history in that facility and our tour guide was amazing. He had been to every single Kentucky Derby since he was 16 and had so many fun stories to tell us. He was quite mischievous when he was growing up. I loved it!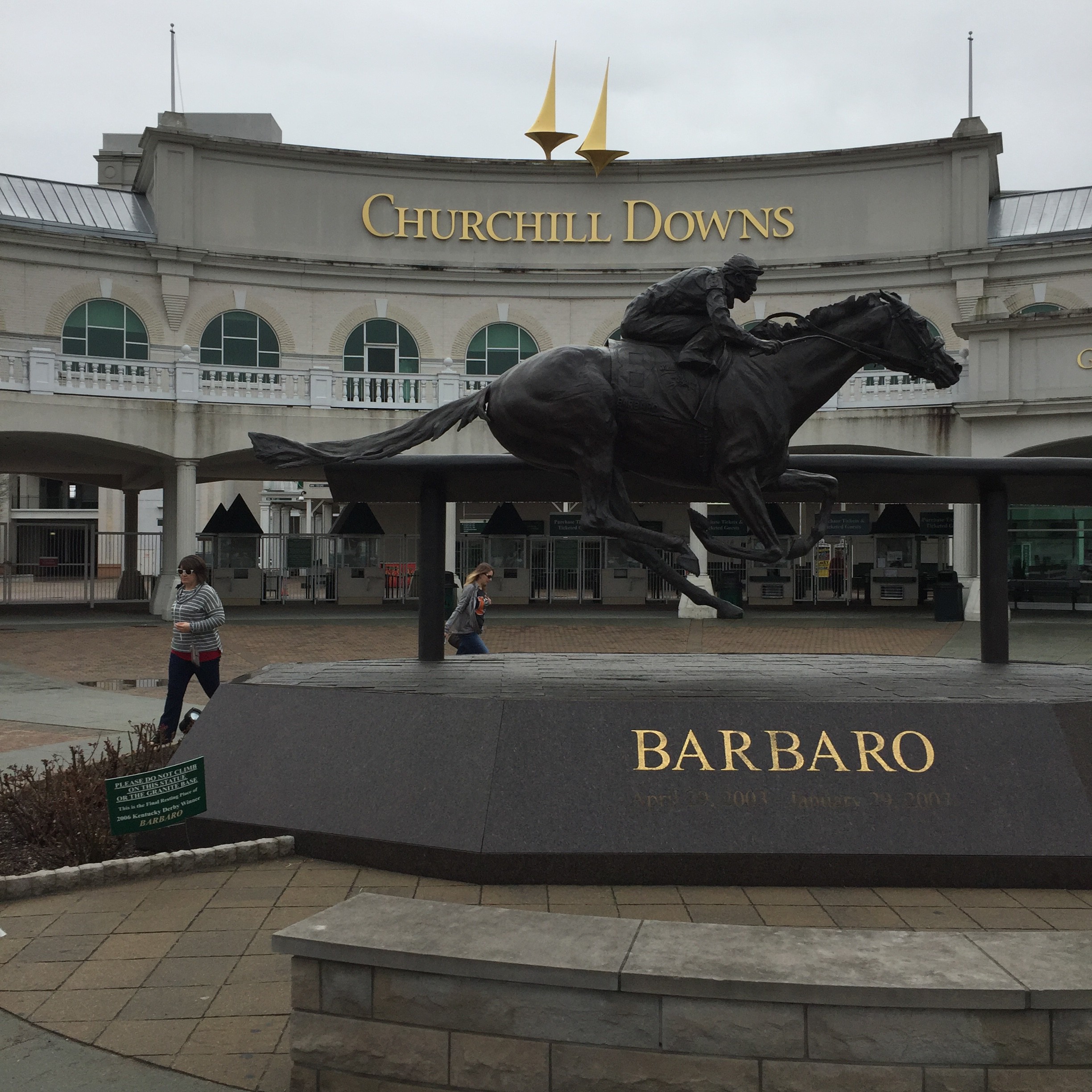 It was overcast and rainy all morning, but we were indoors quite a bit during the tour. The rain stopped a few times so we could go outdoors.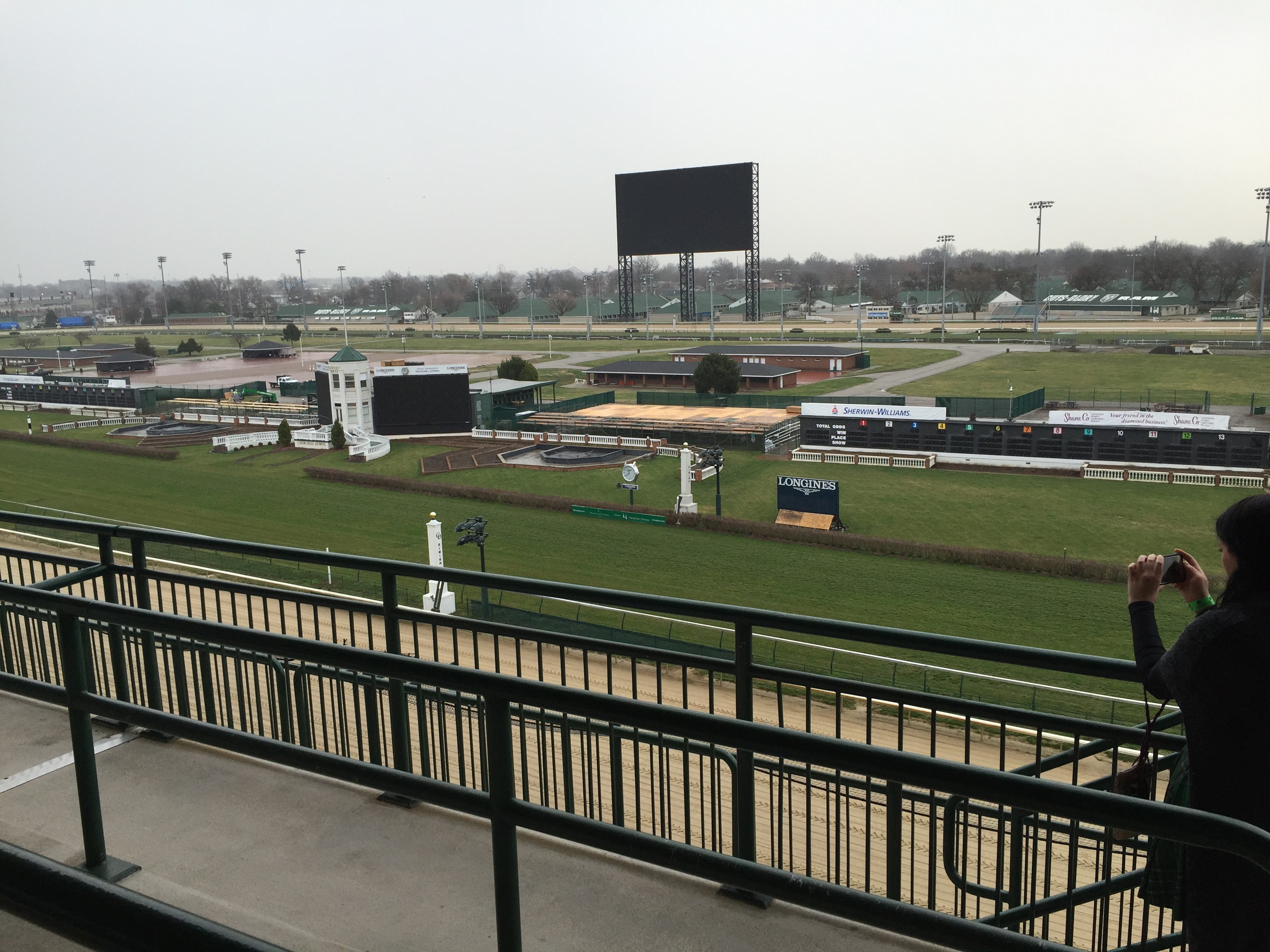 The picture above is a painting done by a local artist of all the jockies that have won the Kentucky Derby. Some of the famous horses have been included too. It was done through 2005 originally and then each year the artist comes back to add the newest winner. Pretty cool! It looks weird, because I had to take a panoramic picture to get the whole thing in.
Here are some pictures from the museum.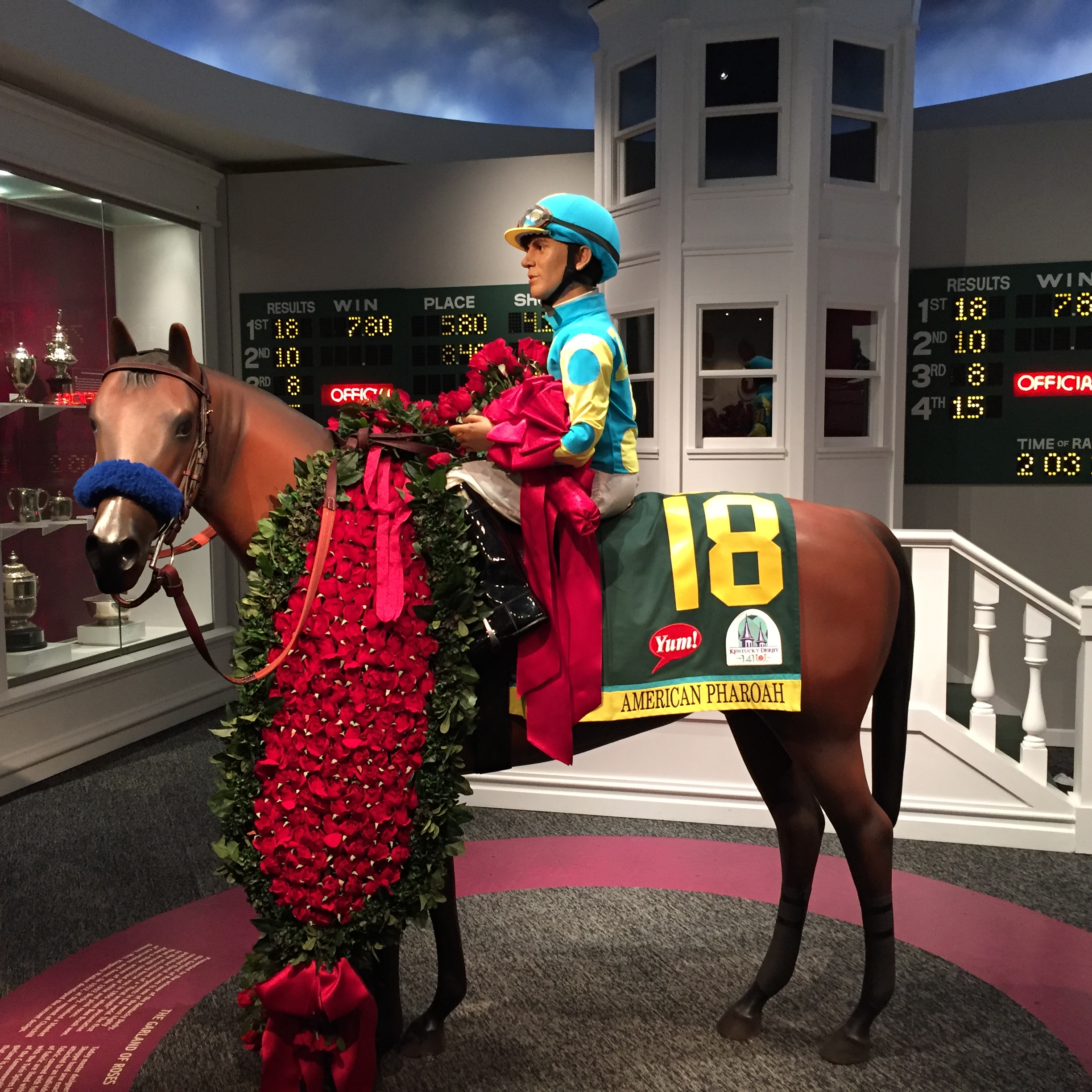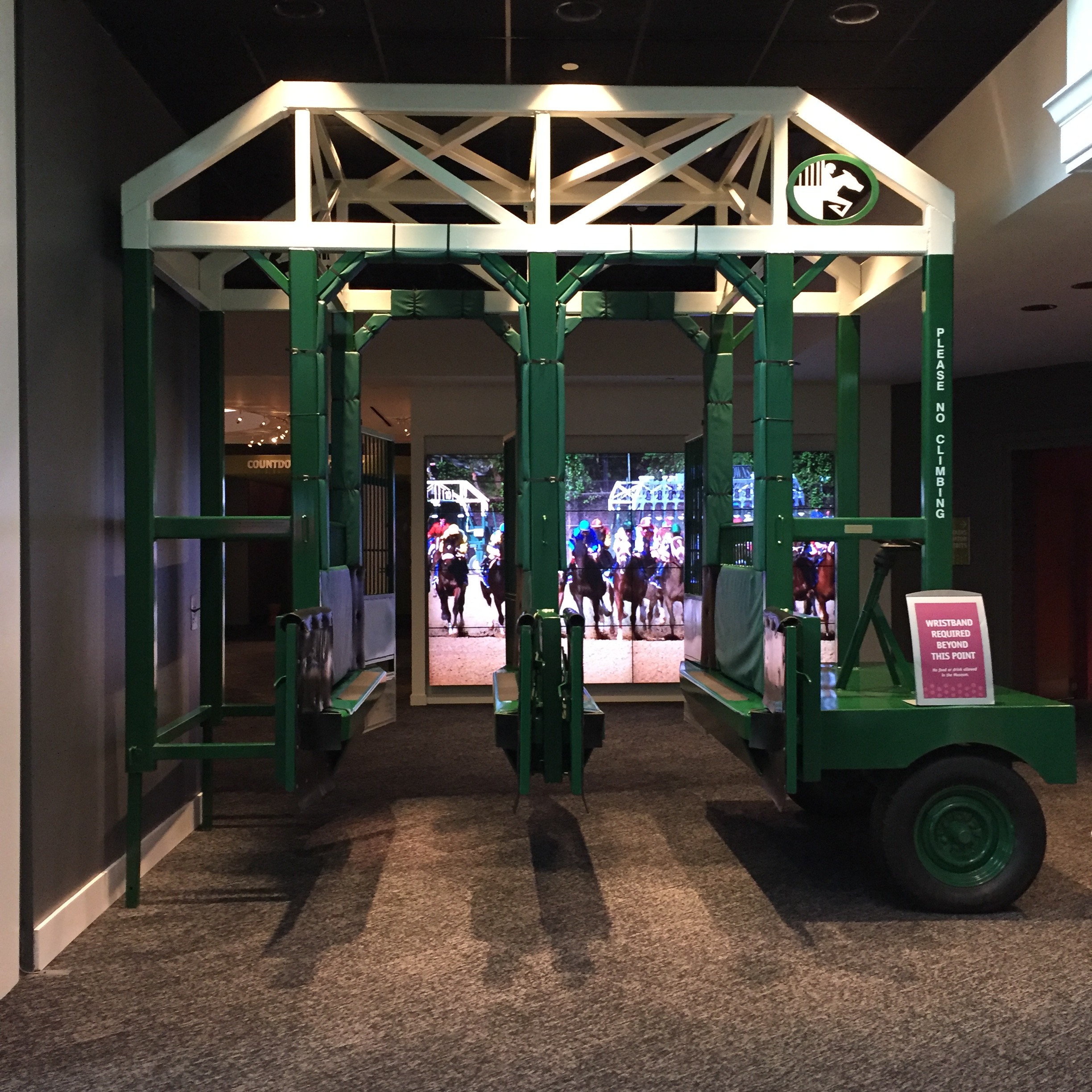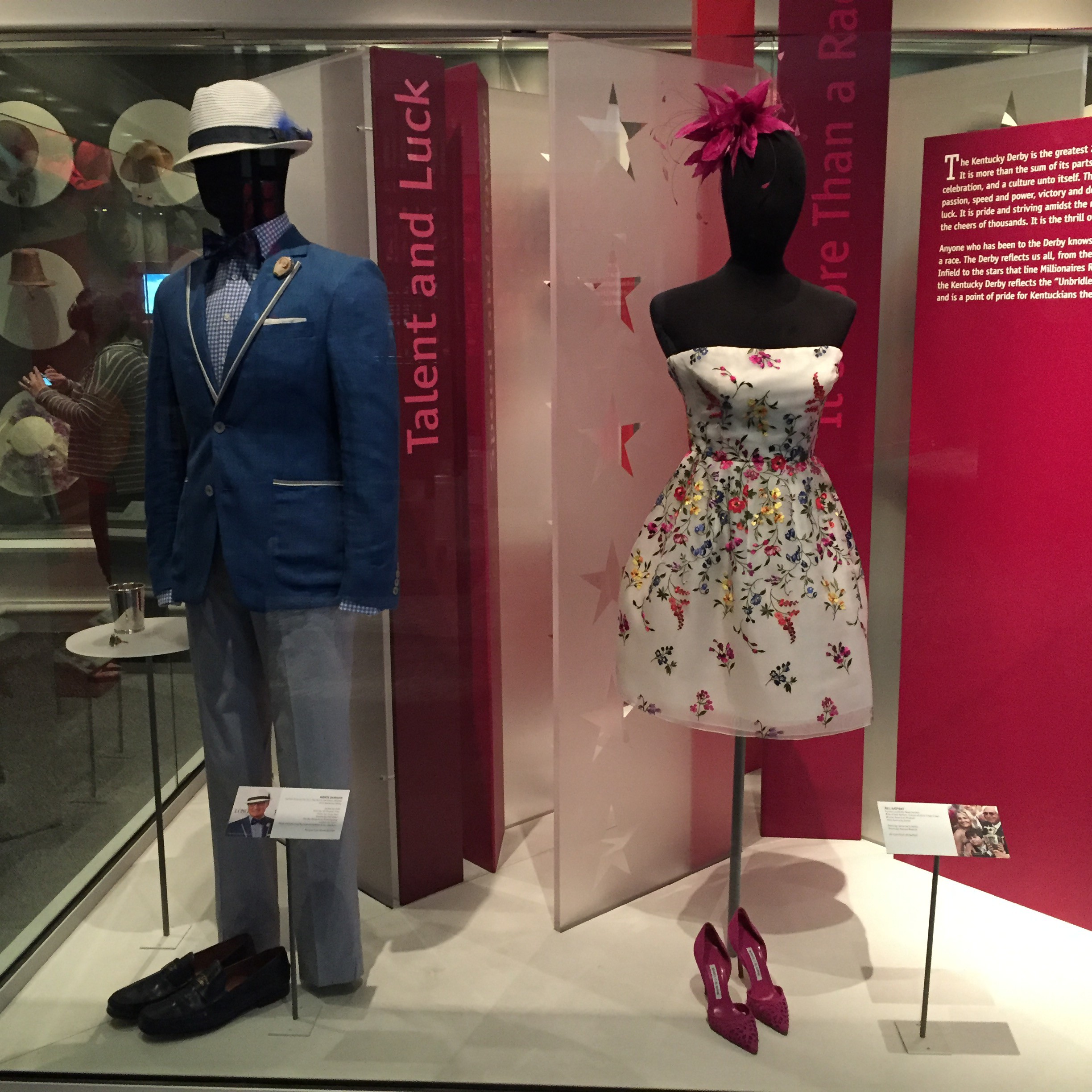 After the tour we went back to our house to get ready for the parade. By get ready, I mean drop our stuff off and walk next door to the bar. We found a place on the patio of Molly Malone's, a restaurant and bar that sat on Baxter Ave, the street the parade went down. We ordered lunch and had some beers. We had some more beers. Then an Irish car bomb. Then some more beers. Are you catching the theme? We drank too much but had so much fun!
We realized we were not in partying shape like we use to be. We went to bed early and people were out partying until early the next morning! We know, because we could hear them partying from our house! Bars can stay open until 4:00am in Kentucky apparently.
Sunday morning we slept in, got coffee across the street again and went for lunch. Donny had shown me a place in Louisville that was featured on Burgers, Brew & 'Que on the Food Network. The place was called Crescent Hill Craft House and the sandwich featured was a pastrami-spiced salmon sandwich. I had to have it and luckily, Katie offered to share! We also ordered poutine to share as an appetizer and we had sweet potato hash as a side.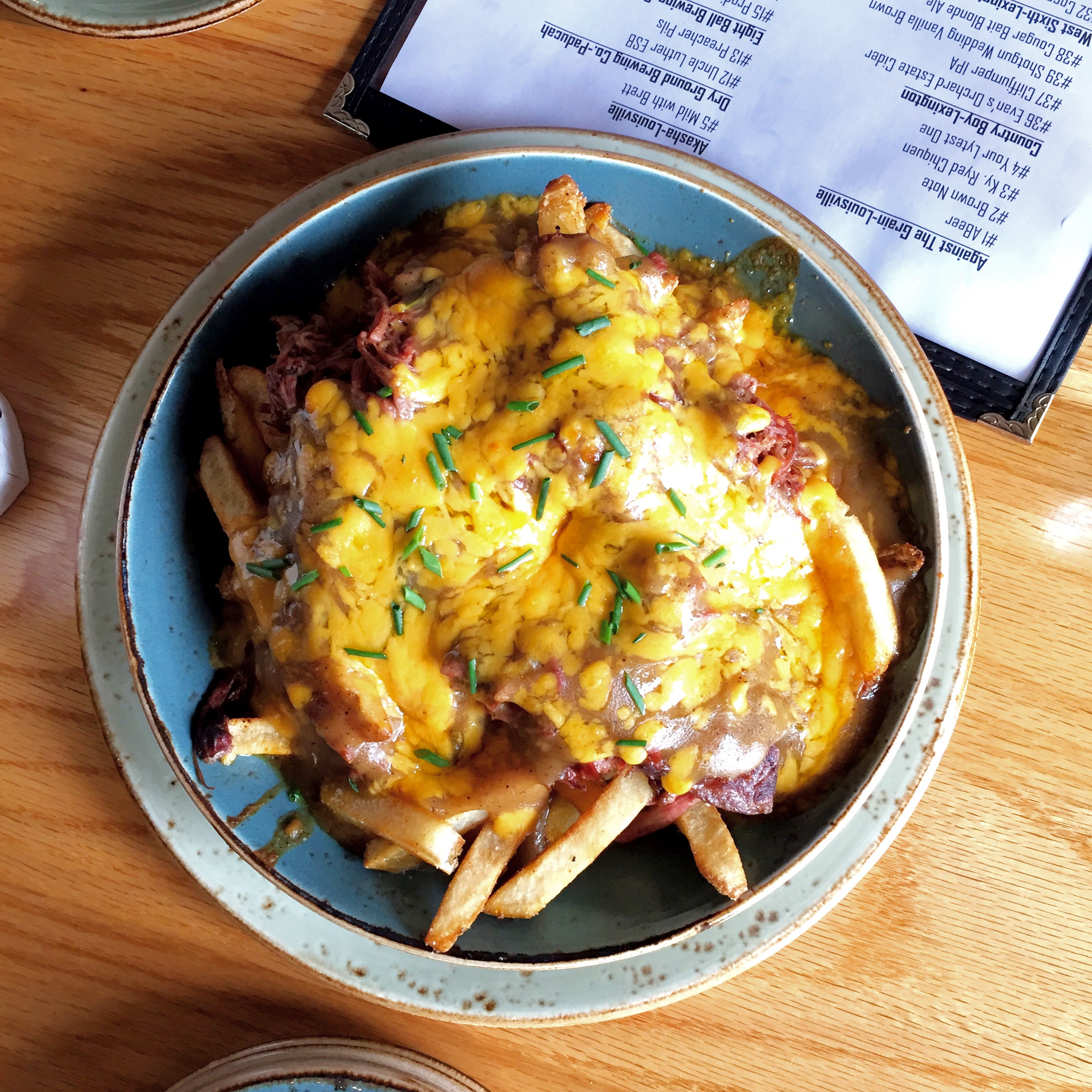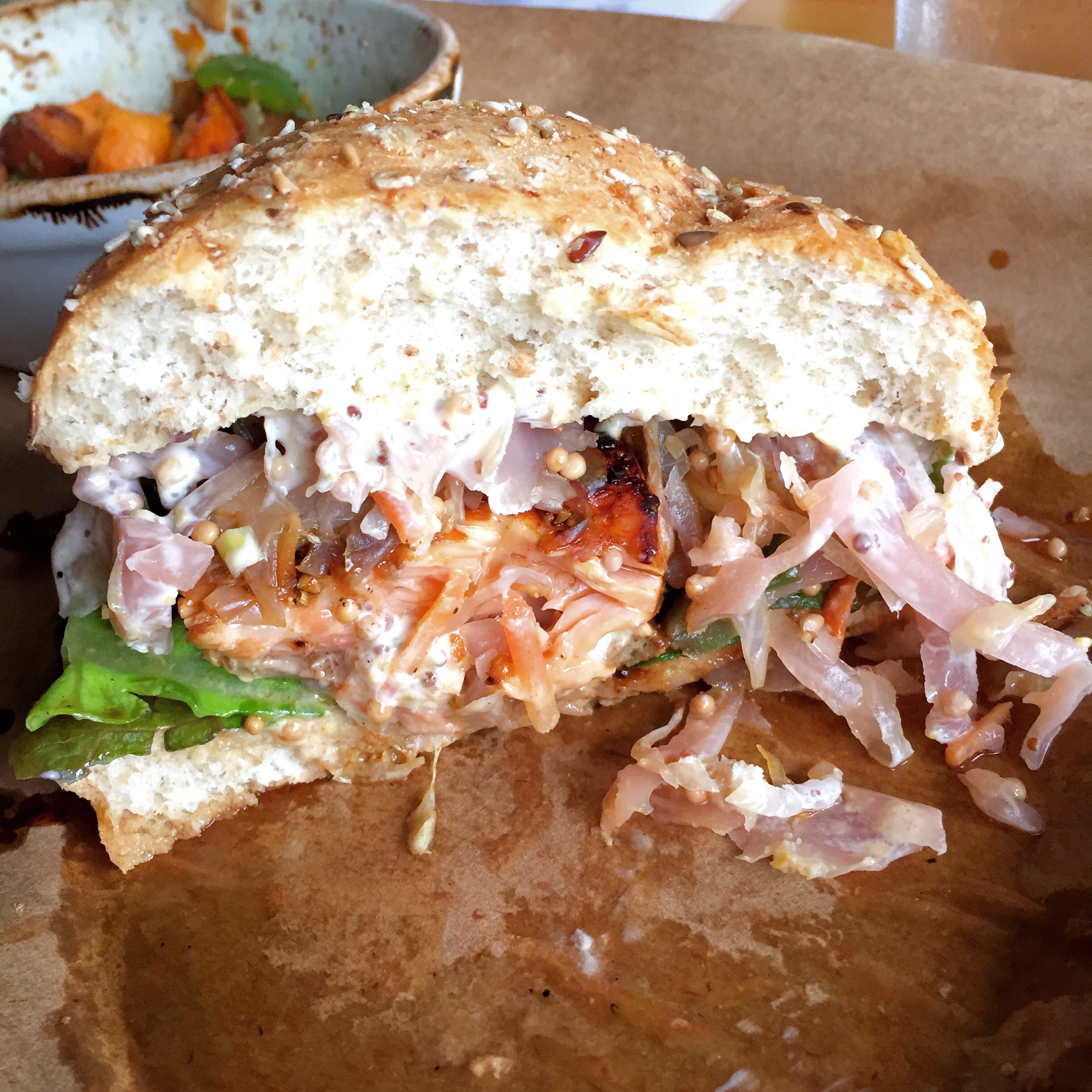 It was really good! I am so glad we got it. I am also glad we shared it. It was huge!
After lunch we went to tour the Louisville Slugger factory. They actually made the bats there and the tour goes directly through all the production. It was a decent tour. Only about 35-40 minutes and nothing was too exciting, but I am glad we did it while we were there.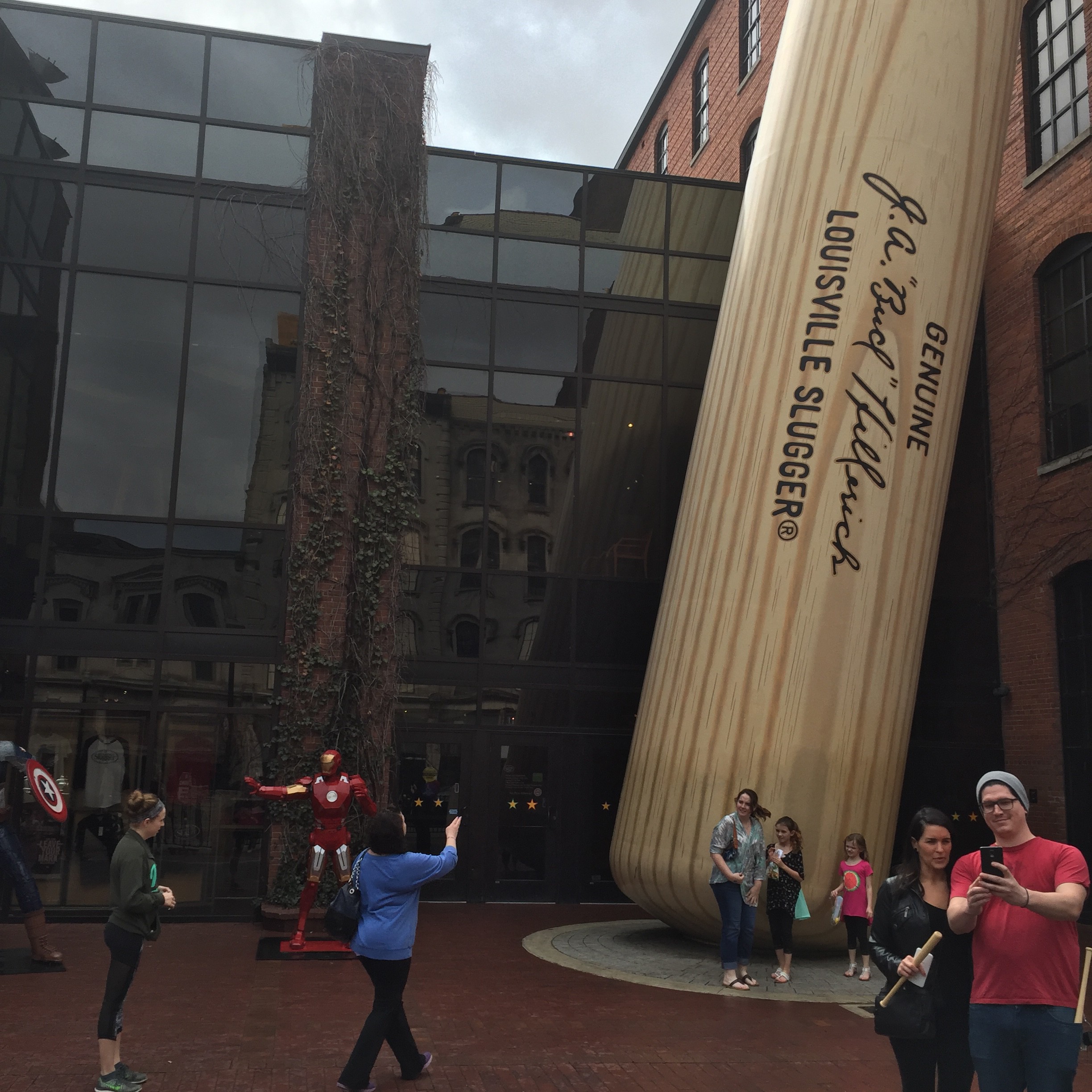 No pictures were allowed on the actual tour, but there was a small museum to tour.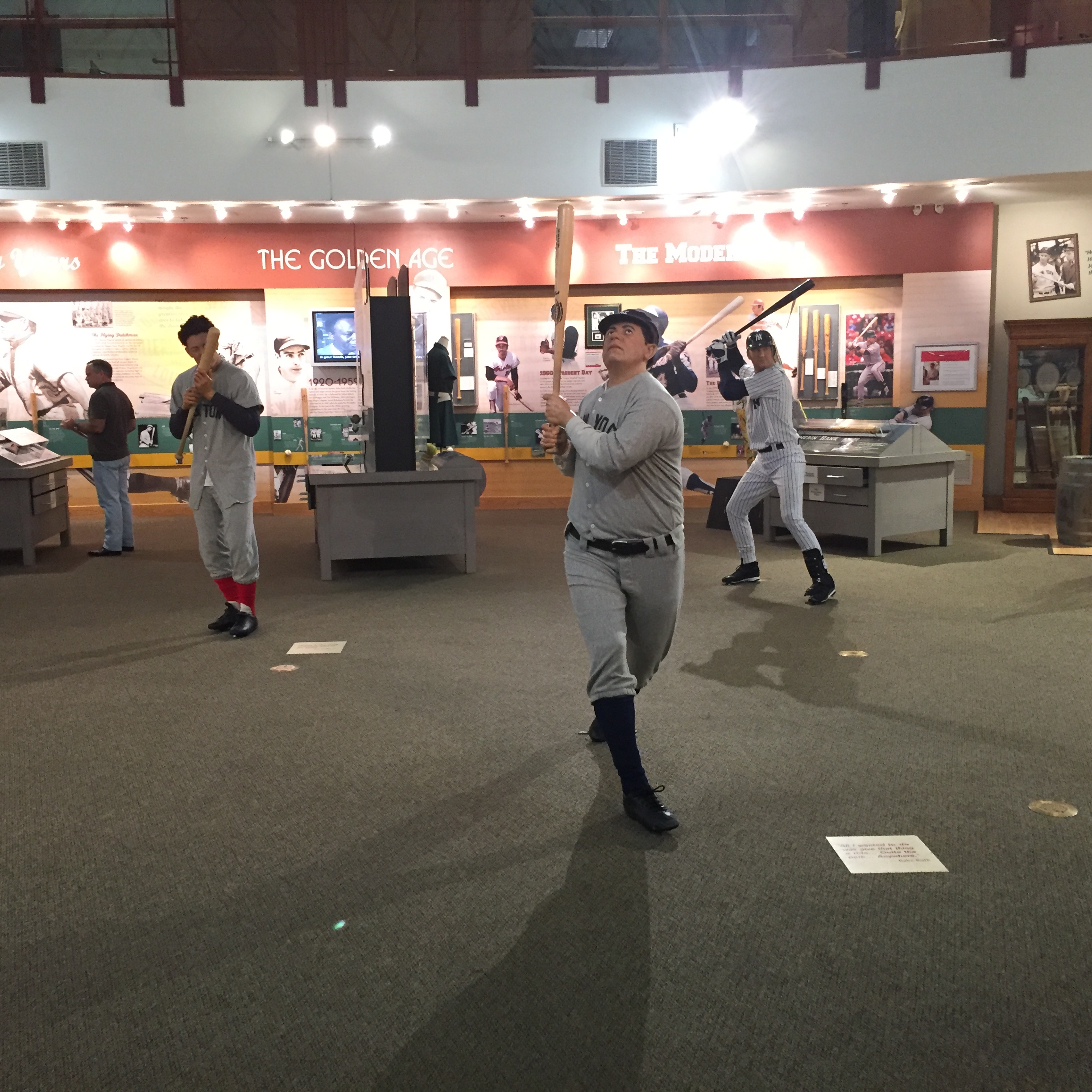 We were about five blocks away from Whiskey Row, so it only made sense to walk down there. We went to the Evan Williams Experience, which is across the street from the distillery and has a gift shop, tasting room, etc. It was pretty neat.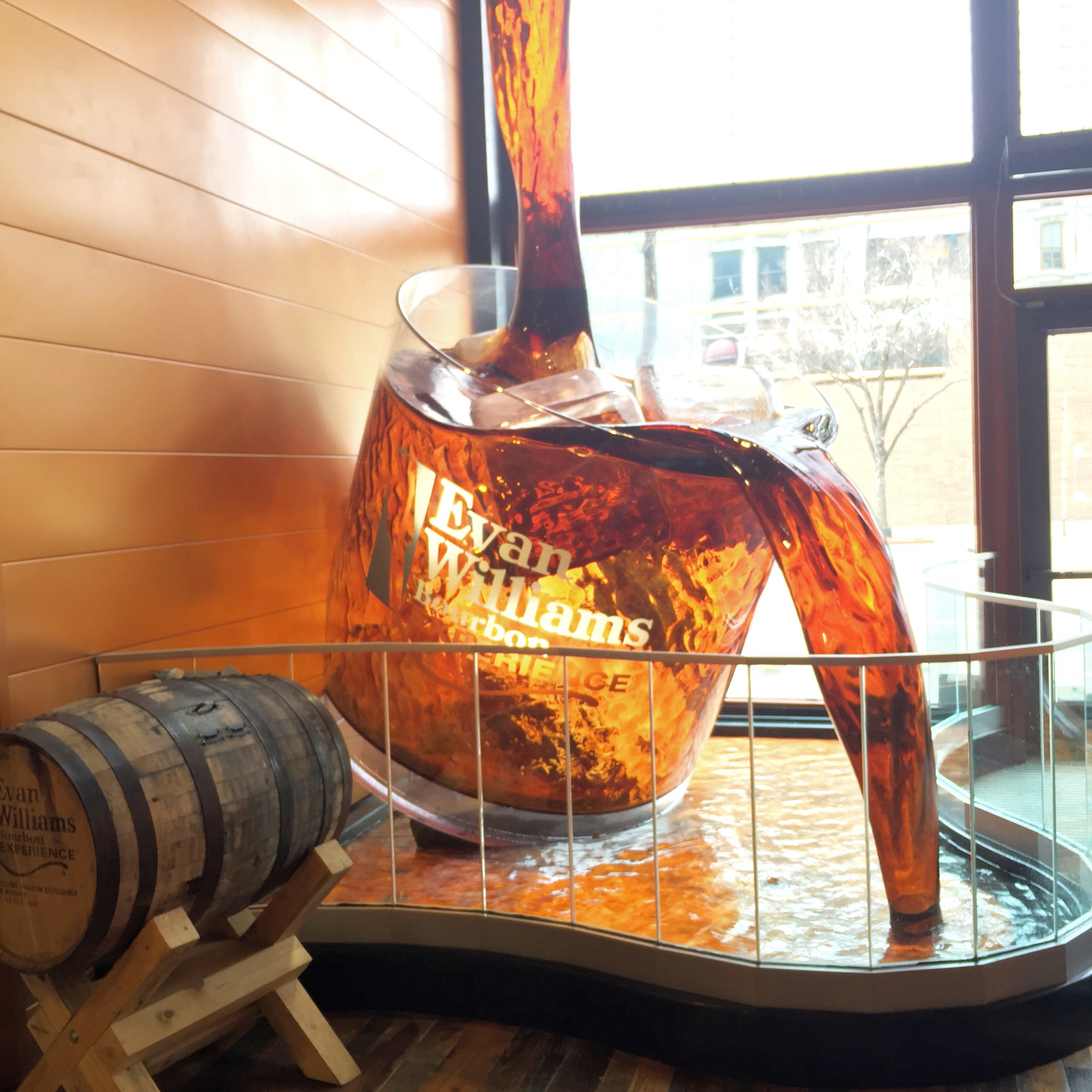 We took the Speakeasy Tasting Experience, which we thought was a tour. It wasn't. We actually went to the basement and they have a speakeasy bar set up. You sit around the bar and a bartender teaches you about Prohibition, Evan Williams throughout the years, and has you taste four different products. It was pretty cool! The bartender was very knowledgeable and a great story teller.
We walked down to 4th street, which we'd heard a little bit about. It is downtown and pretty modern. A lot of chain restaurants were down there and some bars. We stopped by a couple places for some bourbon cocktails!
We went back to the house to drop our stuff off because we had dinner reservations at 7:30pm at Jack Fry's, one of the iconic restaurants in town. It just so happened to be about three blocks from our house!
It was really good, but really dark inside! I apologize for the bad pictures, but there was hardly any light in the entire restaurant! We started with an appetizer of shrimp & grits, which was awesome.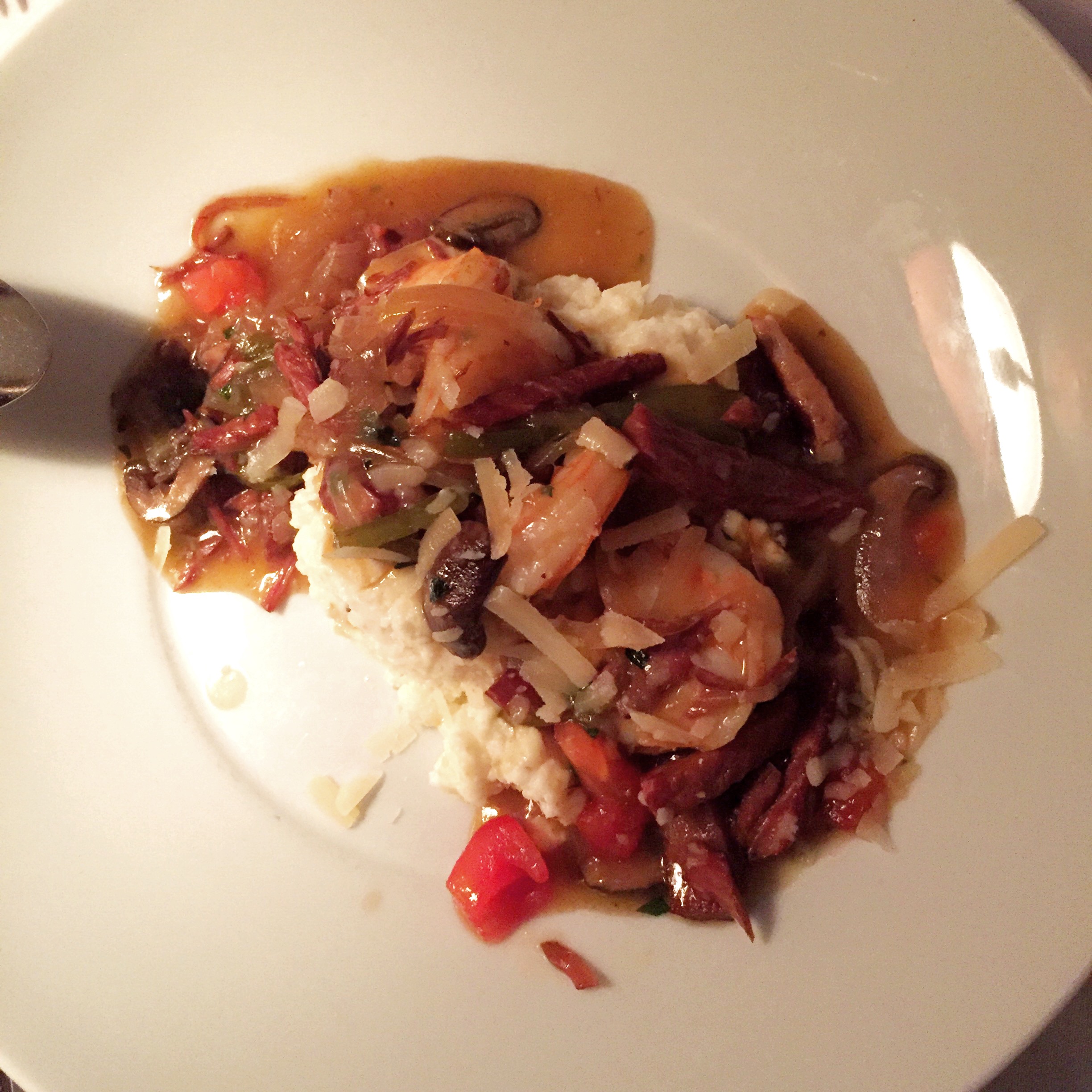 I had a spinach salad that I didn't take a picture of and I had scallops for my entrée. It came on a bed of sautéed spinach and was awesome! I seriously love scallops and these were gigantic!!! Again, sorry for the bad picture.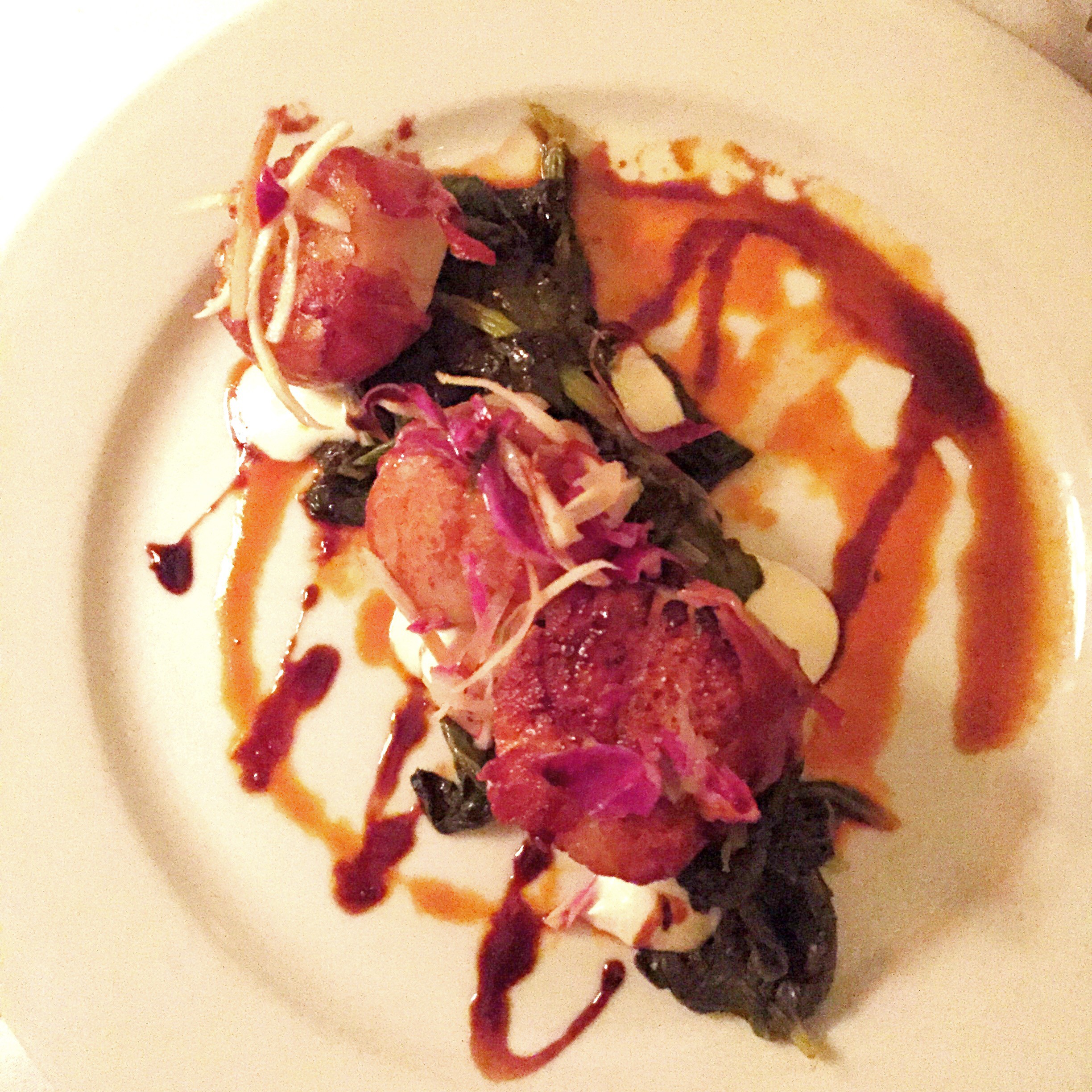 We all had quite different entrees and they were all delicious! Lindsey had a pork chop, Katie a beef filet, and Brandy had the sea bass. We were all very happy when we left and very full!
It was close to 9:00pm by the time we were done, so we went back to pack and get thing ready to leave. We had to wake up fairly early Monday morning to catch our flight. We grabbed coffee (again across the street) and were at the airport by 8:00am. We got back to Denver by 10:30am and I was home to see the doggies by 12:30pm! It was great. I had time to grocery shop, meal prep, spoil the pups, unpack, do laundry and still relax a little before bedtime. It was fantastic.
This was actually the first year that we didn't pick our next destination. We have it narrowed down to either a 3-night cruise to the Bahamas or a couple days at an all inclusive resort in Mexico or something. We wanted to look for some good deals, but are thinking tropical!
All in all it was a great trip. If you go to Louisville, my #1 suggestion is Churchill Downs. It was so amazing! If you have any questions then let me know!