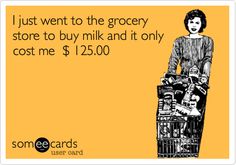 I happen to love grocery shopping. Like love grocery shopping. I can spend hours at a grocery store just looking at all the products and reading nutrition labels (total nerd, right?). Generally what makes me rush through the store is either a crowded grocery store or I am in a time crunch! When we have time and can go aisle-by-aisle at Whole Foods or Sprouts or Vitamin Cottage, I definitely take full advantage and try to look at as many products as possible.
The food shows that Donny goes to are basically like a grocery store only you cannot buy the products. In fact, several grocery store chains have actual booths set up! Almost every booth has their product displayed like you would see it in a store and quite a few give out samples of their products. Basically what I am saying is that these food shows are like heaven to me! This particular show was called Fancy Food. I believe they have one on the west coast (San Fran) and another in the summer on the east coast.
Health foods are a big thing right now so you find those kinds of products at the shows but there are plenty of other things too….for example Donny & I were walking around and a gal talked us into trying their "ice cream flights". Yes. Ice. Cream. Flights. Basically it was four different types of vanilla ice cream that they make and each kind has the exact same ingredients except they use a different type of vanilla in each one. She made us try all four (dang it….) so that we could taste the differences…it was amazing how different each one tasted. Before we knew it, we were trying the chocolate flight as well….basically we had 8 small spoonfuls of ice creams. It was glorious.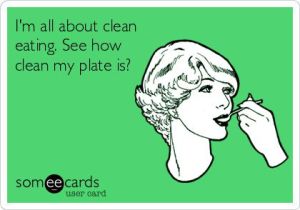 We then went to a booth not too far down to a guy Donny had been talking to about pistachios and he had us try three different gelatos that they produce. Needless to say I wanted to leave right then and there because I was having such a horrible time……kidding, it was fantastic (minus the fact that whenever I eat gelato it makes me want to go back to Italy!).
We didn't eat ice cream all day, although we could have. We walked around for four straight hours looking at products and Donny introduced me to customers/friends that were there that I hadn't met yet. It was so much fun.
Here are a few products or companies that I found interesting. Some are healthy snack foods and others are just interesting products.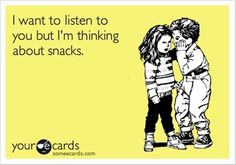 I will start off with Purely Elizabeth. Donny met Elizabeth at a food show a few years back and eventually had me try her products. She has amazing granola! She also carries oatmeal and a few baking mixes. Her products are also organic, gluten free, and vegan with no refined sugars or preservatives… yeah, they are pretty clean products! These days granolas are everywhere…some are packed with sugar though! What stuck out to me was that Purely Elizabeth uses some uncommon products in her granola – quinoa, chia, hemp, amaranth! Pretty cool. Her products have been featured in a ton of publications including Women's Health, Clean Eating magazine, & Health magazine… not too shabby, huh? She has four different types of granola and my personal favorite is the Pumpkin Fig. I happened to get my mom hooked on it too! I haven't gotten the chance to try the baking mixes but I bet they are awesome.
Another company that I had seen in health food stores but was too chicken to try was Epic Bar. They make protein bars out of meat…basically like beef jerky, but not so packed full of junk. The paleo diet has really taken off in the last year so I wouldn't be surprised to see more "animal-based protein bars" hit the market. This product is paleo all the way – gluten free, soy free, dairy free, full of meat! They have several different flavors of bars including Bison, Beef, Turkey, & Lamb. If I am 100% honest, I was quite skeptical when I first saw these (hence why I skipped them in the grocery store so often) but they actually tasted pretty darn good! They are a little pricey (like most paleo-friendly packaged foods can be) but they might be worth a try if you are needing more protein in your diet, but have a super busy schedule.
Smart Flour Foods was a company that I had never heard of. They were cooking pizza in the booth so I was intrigued to find out what their whole selling point was. They actually make gluten free pizza crusts and whole pizzas too. They actually use a combination of flours including: tapioca, sorghum, teff, and amaranth. Baking with gluten free flours can be difficult sometimes and the taste and texture can be hard to master. These pizza crusts weren't too bad for gluten free! They actually tasted like normal frozen thin-crust pizzas. I don't eat gluten free, but my mom does so I was trying to find products I could recommend to her! I don't know the price of these (the crusts come in a pack of 2) but they would be worth a try. They are no health-food or clean eating by any means, but sometimes you just need some pizza…. If you are in one of those moods then this would be a good option.
Chosen Foods was a brand I had not heard of (turns out they are a smaller brand within a very large brand…..of course) but they were all about superfoods! Avocado oil was a huge product for them – both liquid and a spray container – and also chia. I love chia. Have you ever tried putting it in water? It absorbs a ridiculous amount of water. In fact, the seed gelatinizes and makes a weird texture. I occasionally put chia in water, so I was just waiting for the day that a company came out with a little packet that contained chia (think of those individual packets of Crystal Light or other single-serving drink flavorings). Chosen Foods came out with these individual packs of chia. I took a sample of their ChiaSlims Detox Stickpacks. Basically it is a small packet of chia along with lemon powder, cayenne pepper powder, and a tiny bit of coconut sugar and stevia to sweeten it (the combo is supposed to help detoxify your body). I was not 100% sold on the fact that it really detoxifies. My theory is that for less money you can buy real lemons but it was kind of nice to change things up a little bit. I added my sample packet to a bottle of water one afternoon while I was working. I think the lemon-cayenne mix is something I need to get used to.
The last product I will talk about is Ips. "Ips rhymes with chips" and chips is what they sell. They are all natural chips, but they are the first brand of chips with egg white protein. Crazy, right? They have both whey and egg white protein added to the chips….and this is the crazy part. They taste pretty darn good! I thought they would taste too much like a rice cake (they are puffy) but they did a good job of making them flavorful. Each one-ounce serving has 6 grams of protein. That is a lot of protein compared to other chips! These come in BBQ, White Cheddar, Cinnamon, and Sea Salt & Black Pepper. I thought this was creative product and they executed the idea quite well. If you see them at the store then give them a try!
If you want to talk food products or wander around a grocery store with me then let me know. It is one of my favorite things to do!
What are your favorite packaged food products right now?