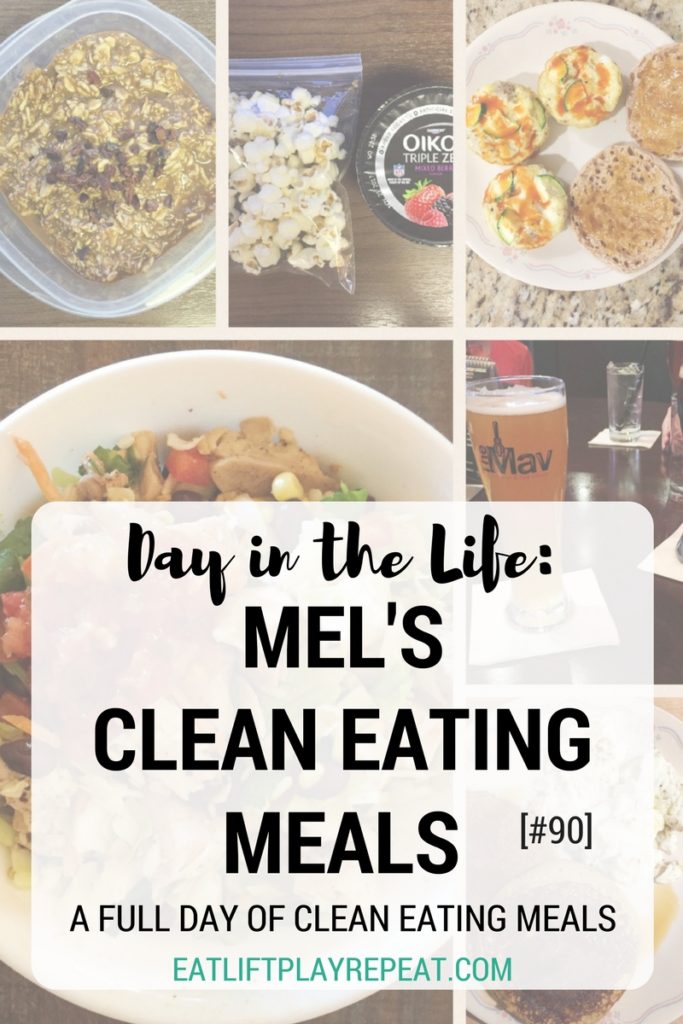 I am definitely back to my eating routine in terms of clean eating meals. My eating habits changed quite a bit while I was on maternity leave. However I am back at work so I'm back to more meals and snacks throughout the day and normal eating times!
It has also been a very long time since I have logged my food in My Fitness Pal. I stuck to more intuitive eating while I was pregnant and for a few weeks postpartum. I still have a few pounds to lose so I know I need to keep a better eye on my food intake.
Honestly, I enjoy logging my food most of the time. It might not be quite as easy to fit it in with an infant, but I try to enter all my prepped food in to the app all at once. Then I'm not having to remember to do it every meal, just breakfast and lunch. Occasionally I'll have to make changes if something comes up, but it is easier that way.
Don't forget to see how I prepped some of these meals in my Grocery Shopping & Meal Prep Ideas Week 76 post. If you have questions then email me at eatliftplayrepeat@gmail.com.
4:30am – Pre-Workout:
My morning started with 1 liter of water and a small banana. I enjoy drinking water first thing to get rehydrated and I usually need a little something in my tummy before going to the gym.
Calories: 75
6:30am – Breakfast: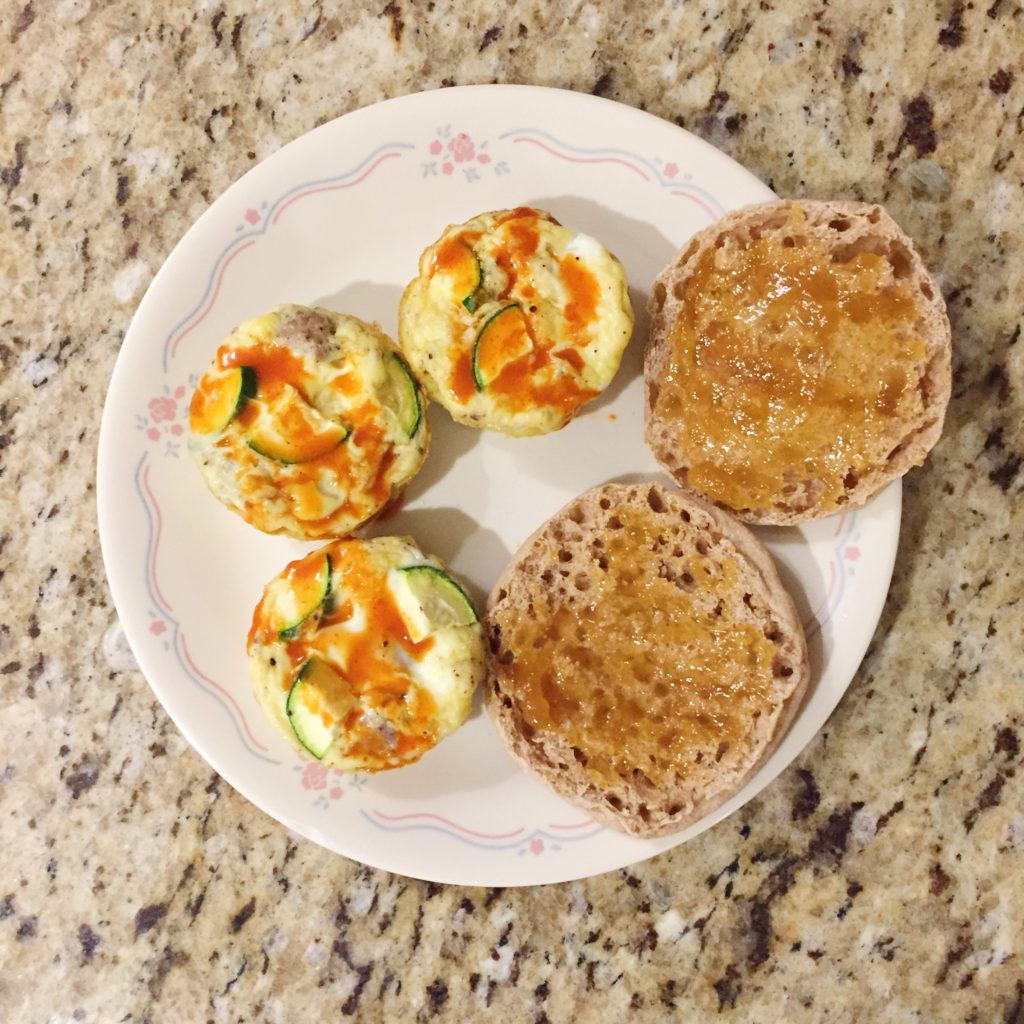 After the gym I had some breakfast. I had three mini egg frittatas that I'd made during meal prep. They have diced zucchini and diced sausage links in each one. I also had a whole wheat English muffin topped with 1 Tablespoon low sugar apricot jam.
Calories: 335
9:45am – Snack: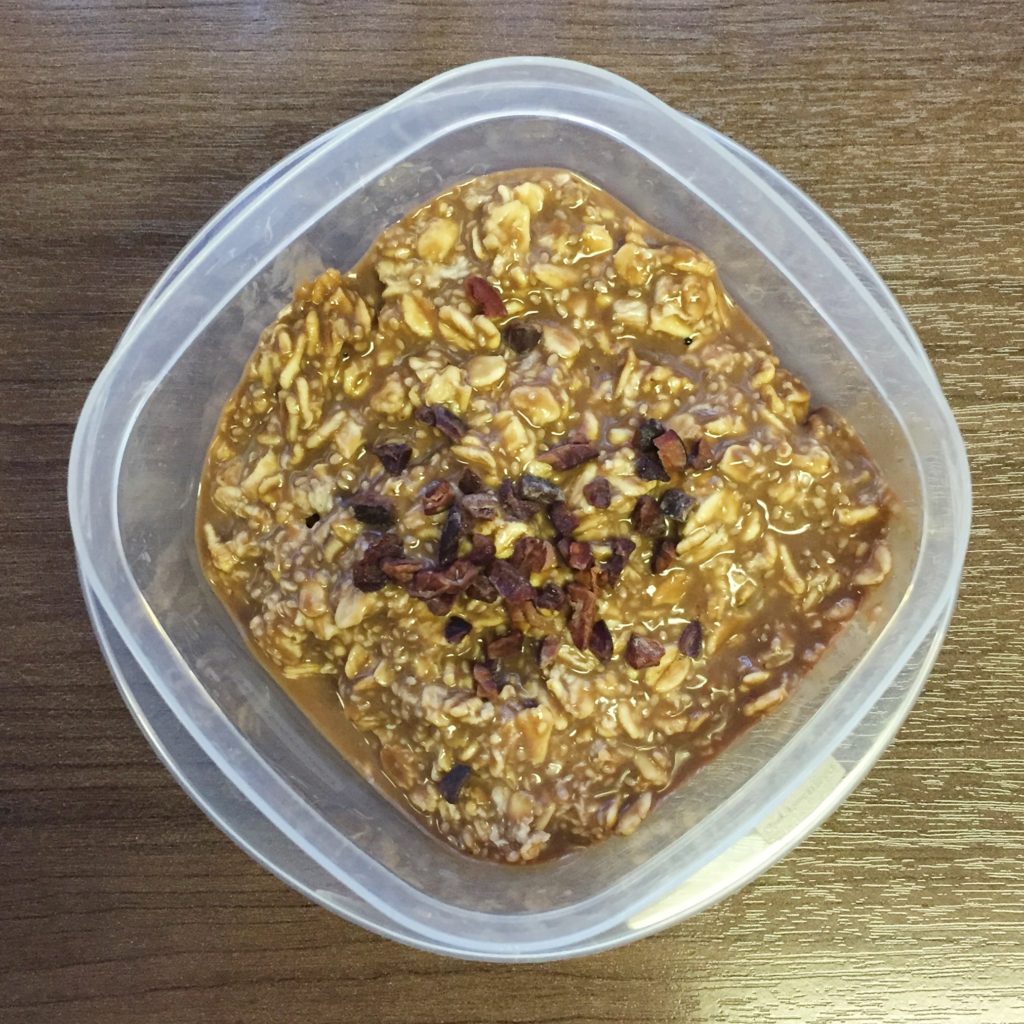 My mid-morning snack was some mocha overnight oats. I made them like my Meal Prep Overnight Oats, but instead of milk I used brewed coffee and I used chocolate flavored protein powder. I also topped each oat bowl with some cacao nibs.
Calories: 200
12:30pm – Lunch: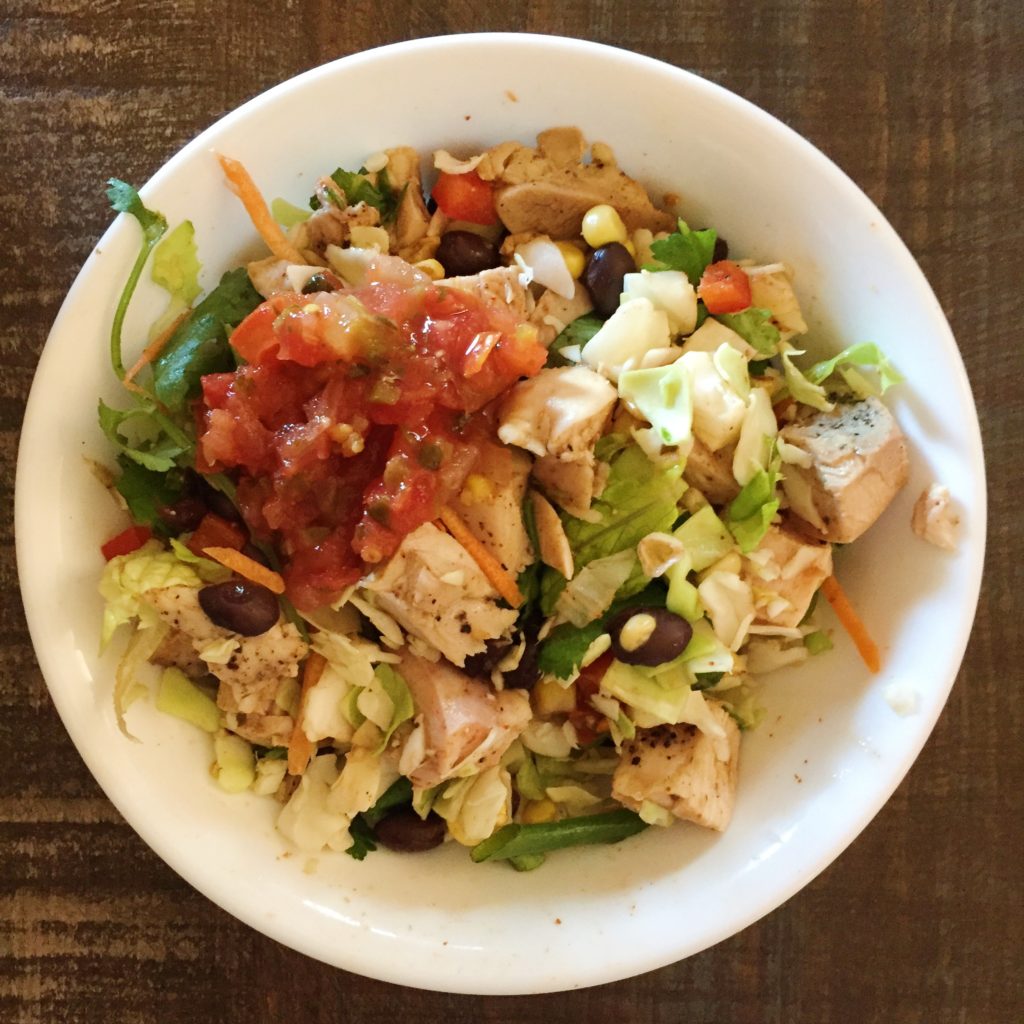 My lunch was a chicken burrito bowl. I had 4oz chicken mixed with black beans, corn, diced red bell pepper and some chopped greens. Check out my meal prep post to see exactly how I made these bowls. I topped the bowl with some salsa.
Calories: 340
3:15pm – Snack: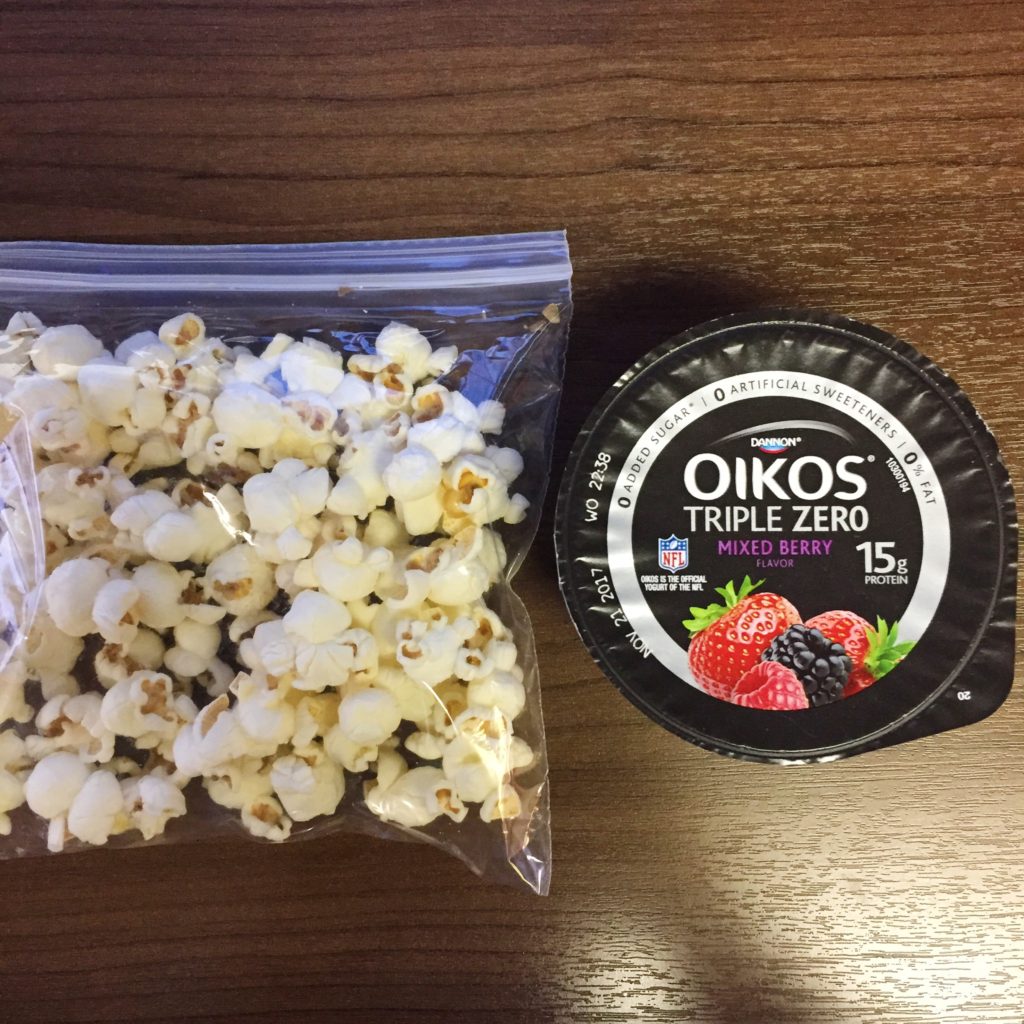 Mid-afternoon I needed another snack. I had 2 oz Quinn Sea Salt Popped Popcorn and a mixed berry Oikos Triple Zero Greek yogurt cup.
Calories: 190
5:15pm: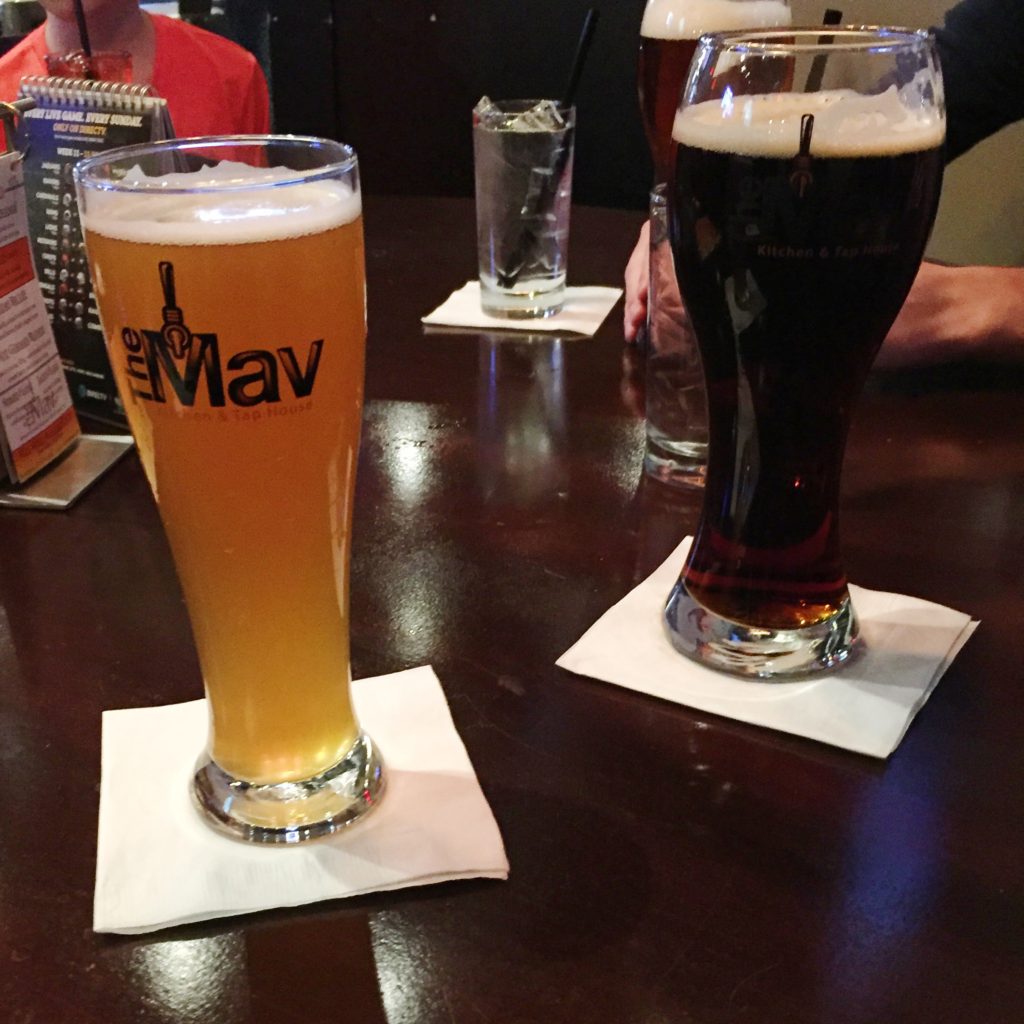 It was a co-workers 21st birthday this particular day so a few of us from the office took him out to celebrate! I had a 16-oz Weld Werks Hefeweizen beer (the light colored one). I hadn't tried this kind before and it was really good!
Calories: 210
6:30pm – Dinner: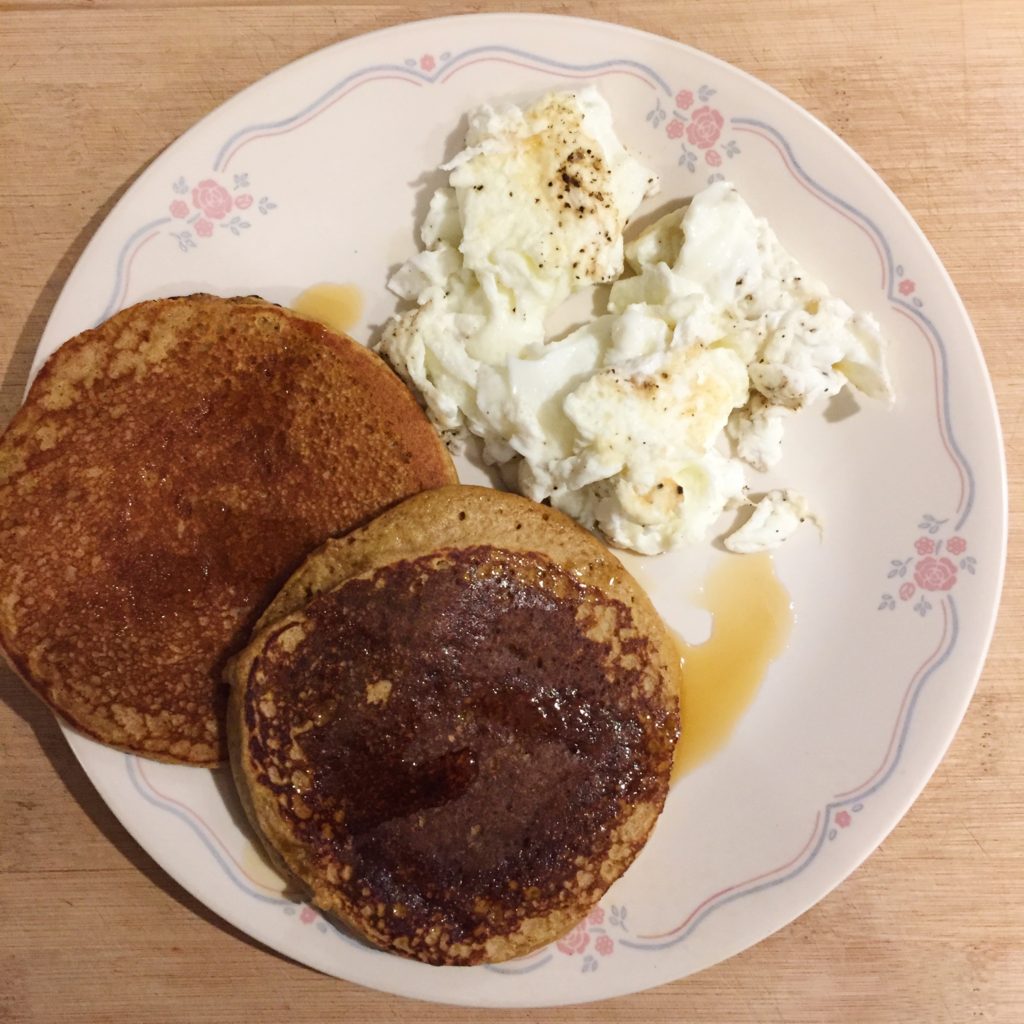 I requested breakfast-for-dinner so we made pumpkin pancakes using Kodiak Cakes Pumpkin Flax Energy mix. The box says you can mix with water only, but I combine 1 cup mix, 1 large egg and I used 1% milk, rather than water. It is a few more calories but I think it tastes better!
On top of the pancakes I drizzled some pure maple syrup and had a side of 4 scrambled egg whites.
Calories: 345
Well those were all the things I ate for Mel's Clean Eating Meals. If you have any questions then please email me at eatliftplayrepeat@gmail.com. Don't forget to check out Grocery Shopping & Meal Prep Ideas Week 76 to see how I prepped these clean eating meals!