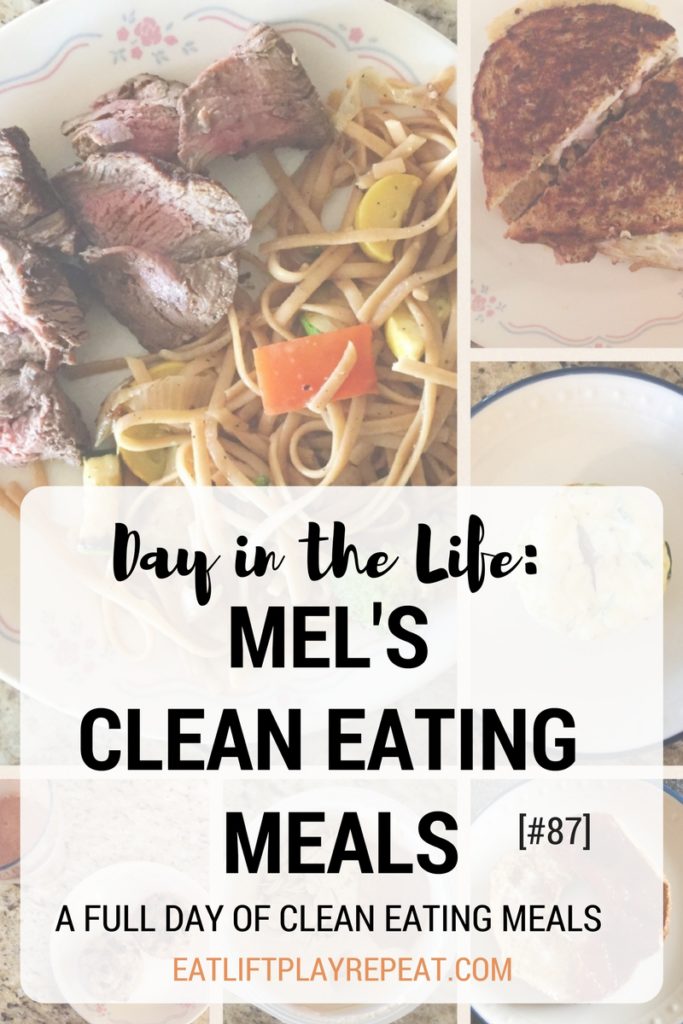 This week's Mel's Clean Eating Meals does not have a lot of vegetables, but I ate some good meals! Does that count?!
My eating schedule is quite different since I've been on maternity leave and on Abby Jo's schedule, rather than my own! I have been trying to eat a little more healthy the last few weeks, but I have not done a great job of getting veggies in. I need to make that a priority apparently.
Check out Mel's Clean Eating Meals to see what healthy foods I ate from start to finish. Don't forget to check out this week's Grocery Shopping & Meal Prep Ideas Week 73 post to see what I prepped!
4:30am – Pre-workout:
Before heading to the gym I drank a liter of water and had a small banana for some energy! I like to start my day by drinking a liter of water. It kick starts my day and I tend to drink more water later on.
7:30am – Breakfast: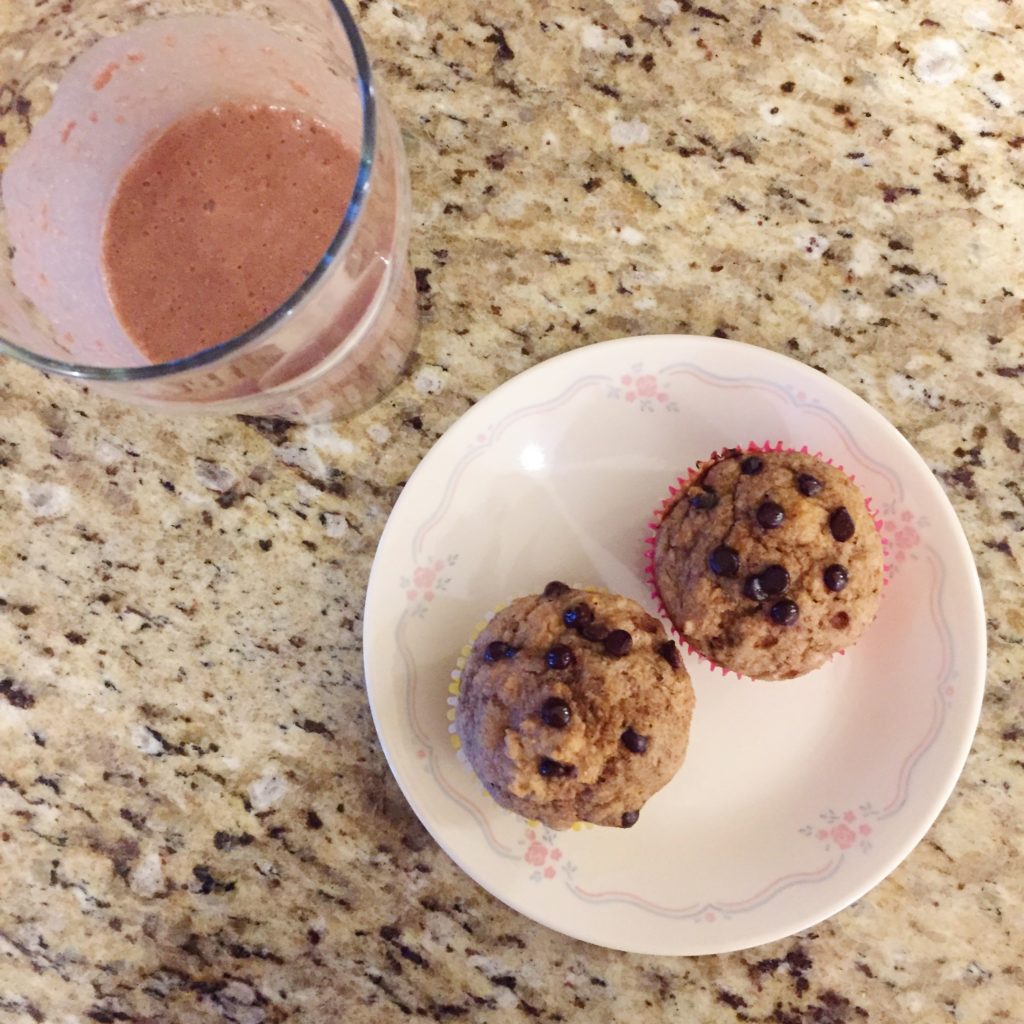 I needed a quick breakfast before Miss Abby Jo woke up. Luckily I had a couple whole wheat chocolate chip muffins in the freezer. I defrosted them in the microwave on a low setting for about 1 minute. Along with the muffins I had a chocolate protein shake.
Who else loves when they get chocolate for breakfast?!
10:30am – Snack: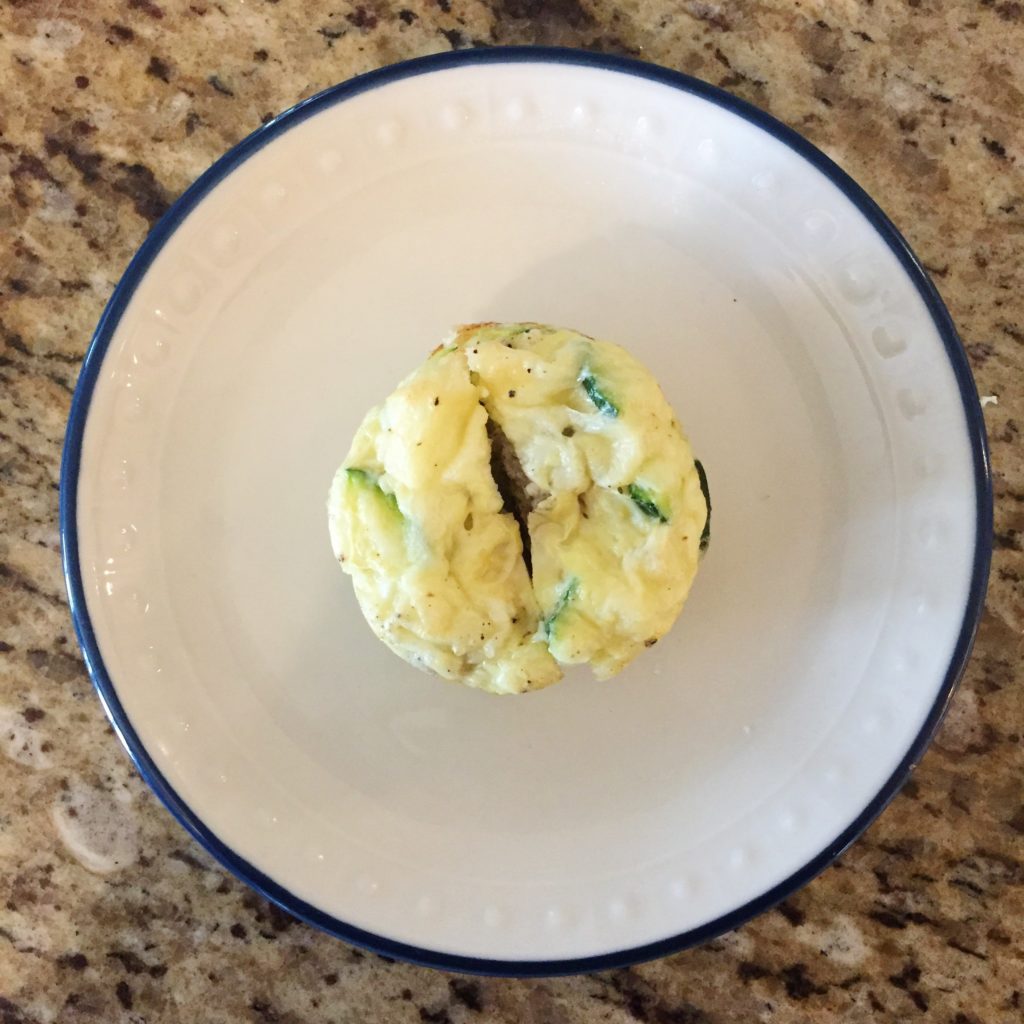 I made these egg muffins so that I could eat them for breakfast this week. After I baked them I had to do some quality control, right?! I had one sausage and cheese egg muffin. Don't worry – they were good!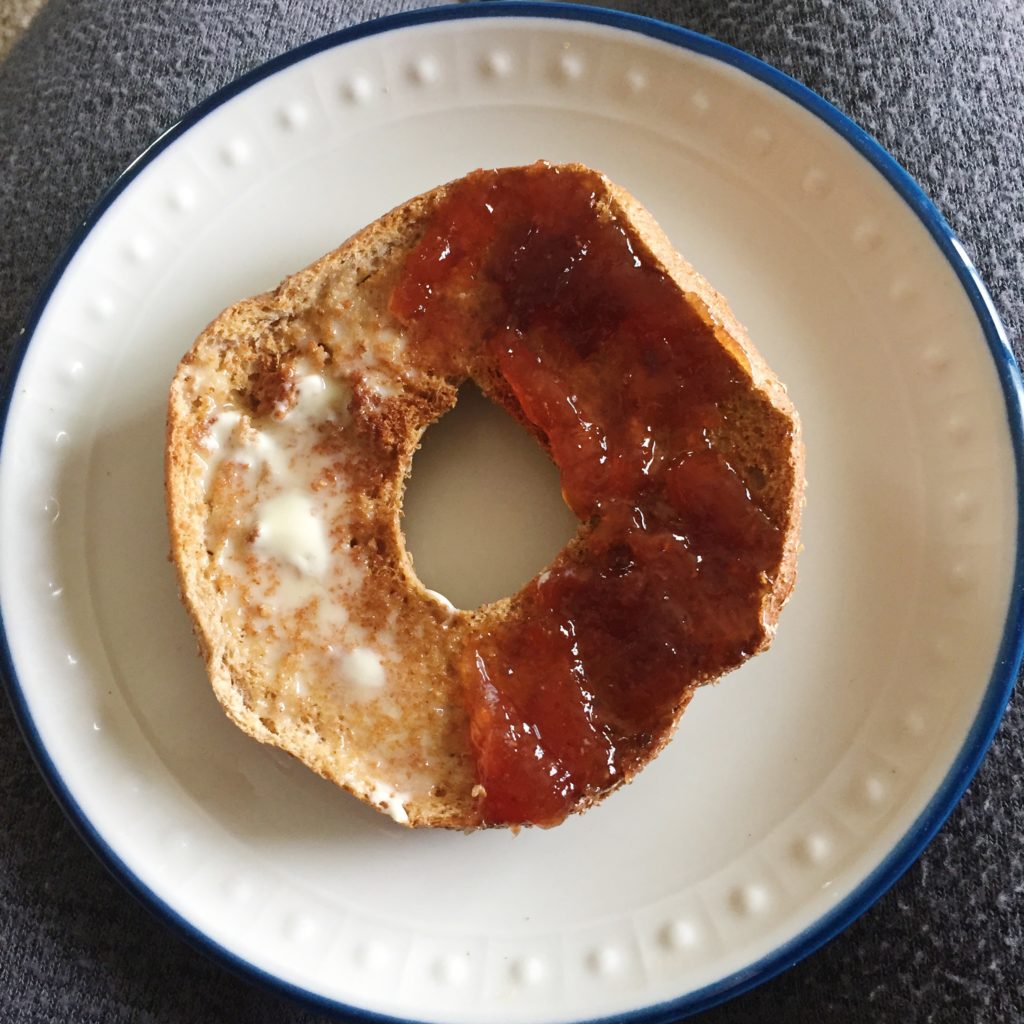 The egg muffin alone wouldn't hold me over so I also had half a whole wheat bagel. I spread strawberry jam on half and butter on half. It is hard when you have to decide between the two, so I chose both!
2:30pm – Lunch:
I was pretty glad that I had that half a bagel, because it was a while before I got to eat lunch! When I finally got around to it I had some leftovers from the dinner Donny made us Saturday night.
He grilled some lean beef filets and made a whole wheat pasta that was packed with veggies! It had broccoli, zucchini, yellow squash and bell peppers. It was SO good and surprisingly healthy! I had a little of each for lunch.
5:15pm – Snack: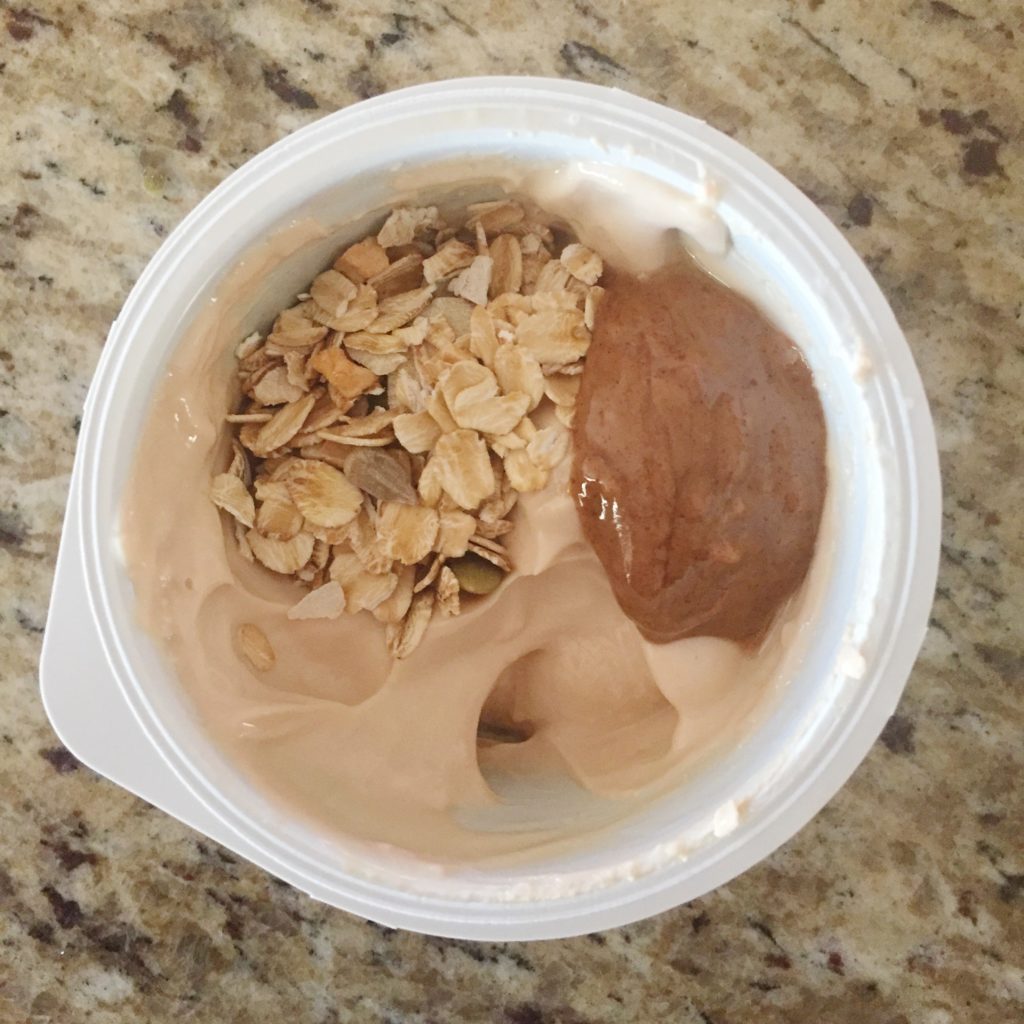 I wasn't sure when Donny would be home and I was getting hungry. Instead of waiting I made a quick snack. This is an Oikos Triple Zero Yogurt Cup in the salted caramel flavor. I added a couple spoonfuls of the Bob's Red Mill Muesli and a little almond butter. After the picture I stirred it around a little so the almond butter was swirled through the yogurt. Yum!
6:15pm – Dinner:
Over the weekend Donny had cooked a turkey breast, but he had seasoned it the same way you season pastrami. Basically it was a healthier version of pastrami! It was really good.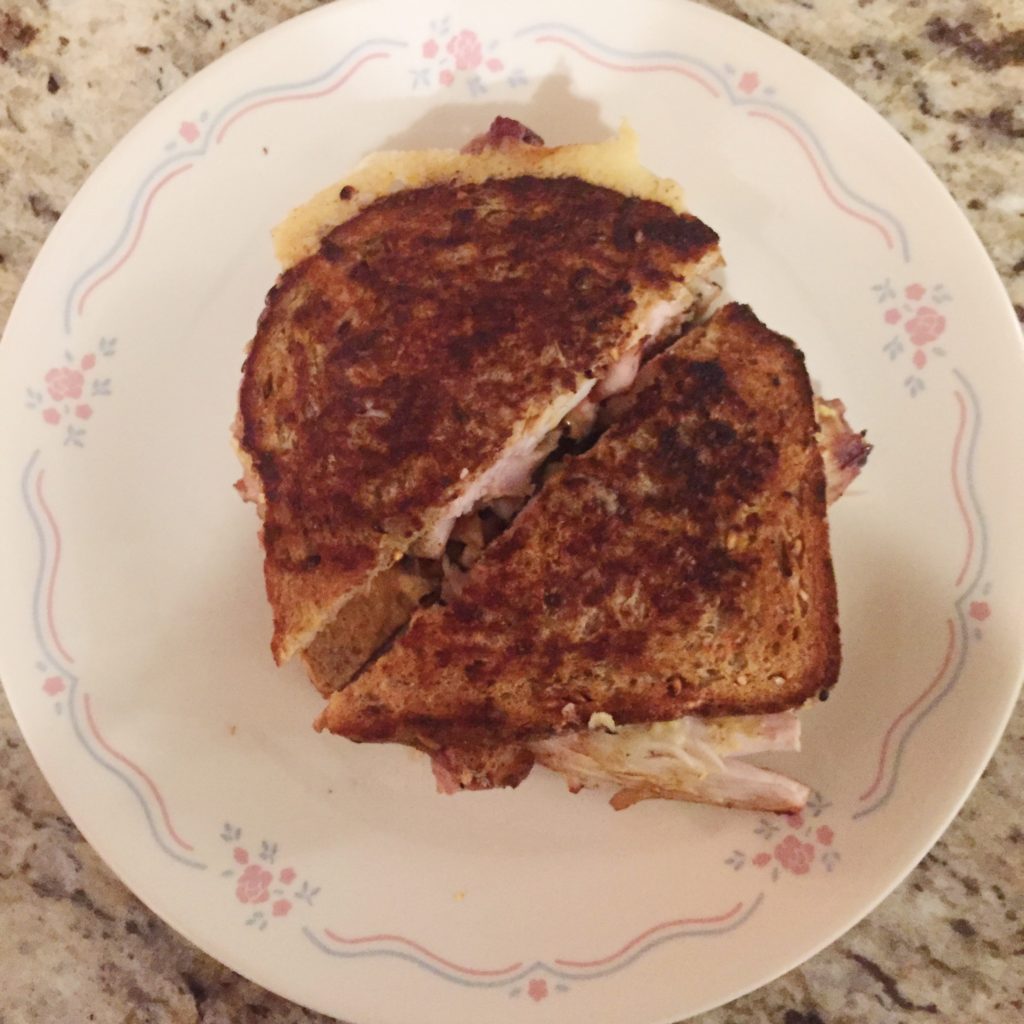 He made some grilled cheese sandwiches using Dave's Killer Bread Thin Sliced bread, the turkey pastrami, Swiss cheese and yellow mustard. Simple and delicious!
Well that was everything I ate throughout the day. Mel's Clean Eating Meals is a little lacking in vegetables these days! I'm working on it, I promise! I think I'll be a little better once I start packing my lunches again. I just need to make it a priority!
If you have any questions about Mel's Clean Eating Meals then let me know. Email me anytime at eatliftplayrepeat@gmail.com.