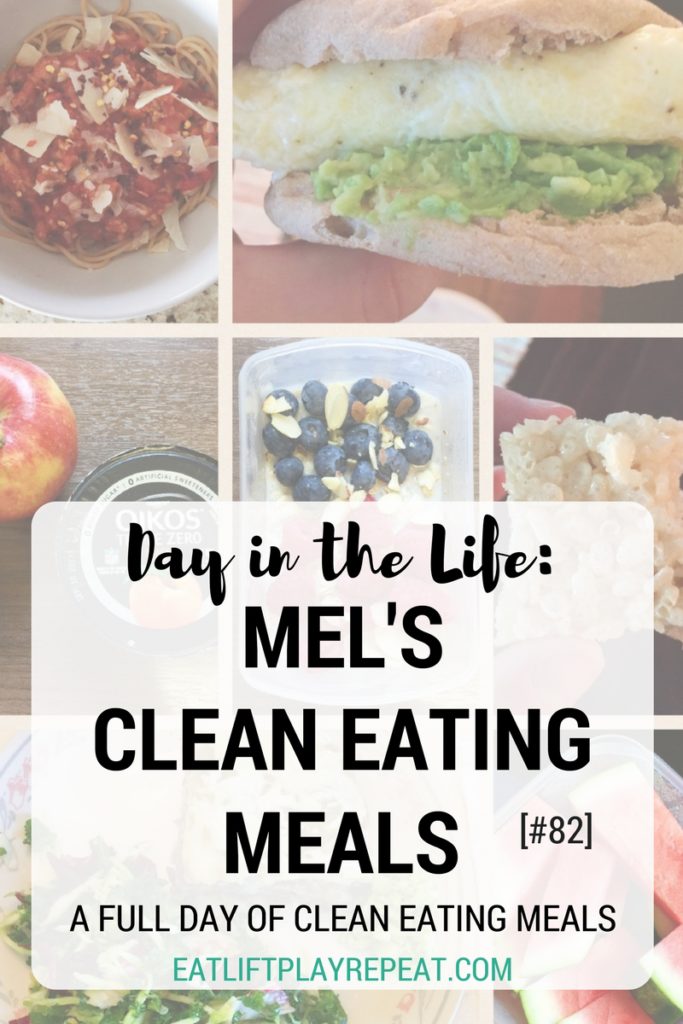 You'll notice very quickly that these clean eating meals do not contain very many vegetables! I am currently 37 week pregnant and I did very well with vegetable intake the first 8 months. However, I've started getting nauseous again and have very little appetite lately. I get really hungry so I eat constantly, but nothing actually sounds good.
I should really work on getting more veggies into my snacks, but right now I'm focusing on getting in enough food without making myself sick! It has been a pretty easy pregnancy, so I can't complain too much. I'll get through this and back on the veggie-train!
If you have any questions about these clean eating meals then please ask! Email me at eatliftplayrepeat@gmail.com or comment below. Don't forget to check out this week's Grocery Shopping & Meal Prep Ideas Week 68 post to see how I made these foods during meal prep.
4:30am – Pre-workout:
The day started with water and a banana. I try to drink a full liter of water before heading to the gym. I don't always get through the entire thing, but I try to get close. The banana is for a little quick energy for my workout. It sits well in my stomach and isn't too heavy.
6:30am – Breakfast: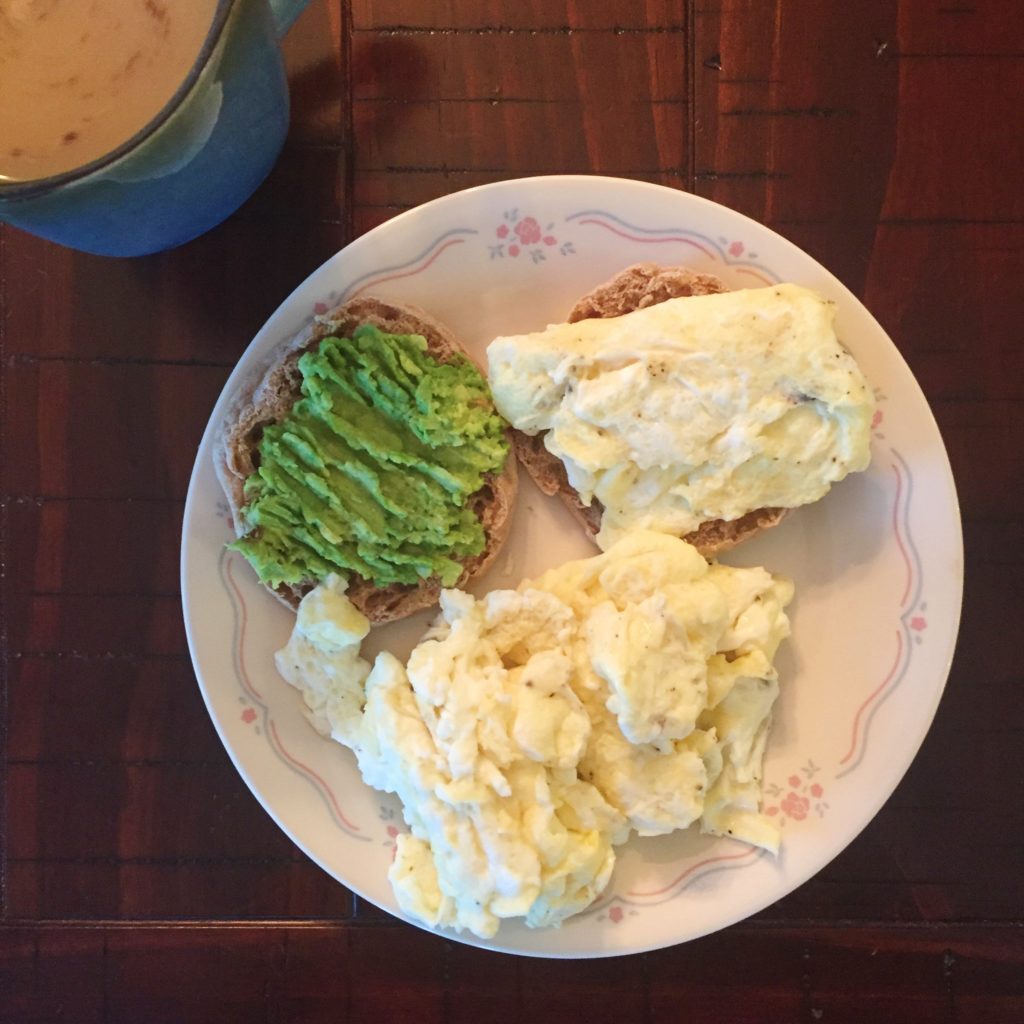 Breakfast involved 4 egg whites + 2 whole eggs scrambled with salt and pepper. I took one whole wheat English muffin and made a sandwich using mashed avocado plus part of the egg mixture. There was a lot of volume to the eggs & egg whites, so I ate what wouldn't fit on the sandwich by itself.
On the side I had some half-caf coffee with a little 1% milk and stevia added.
8:30am – Snack: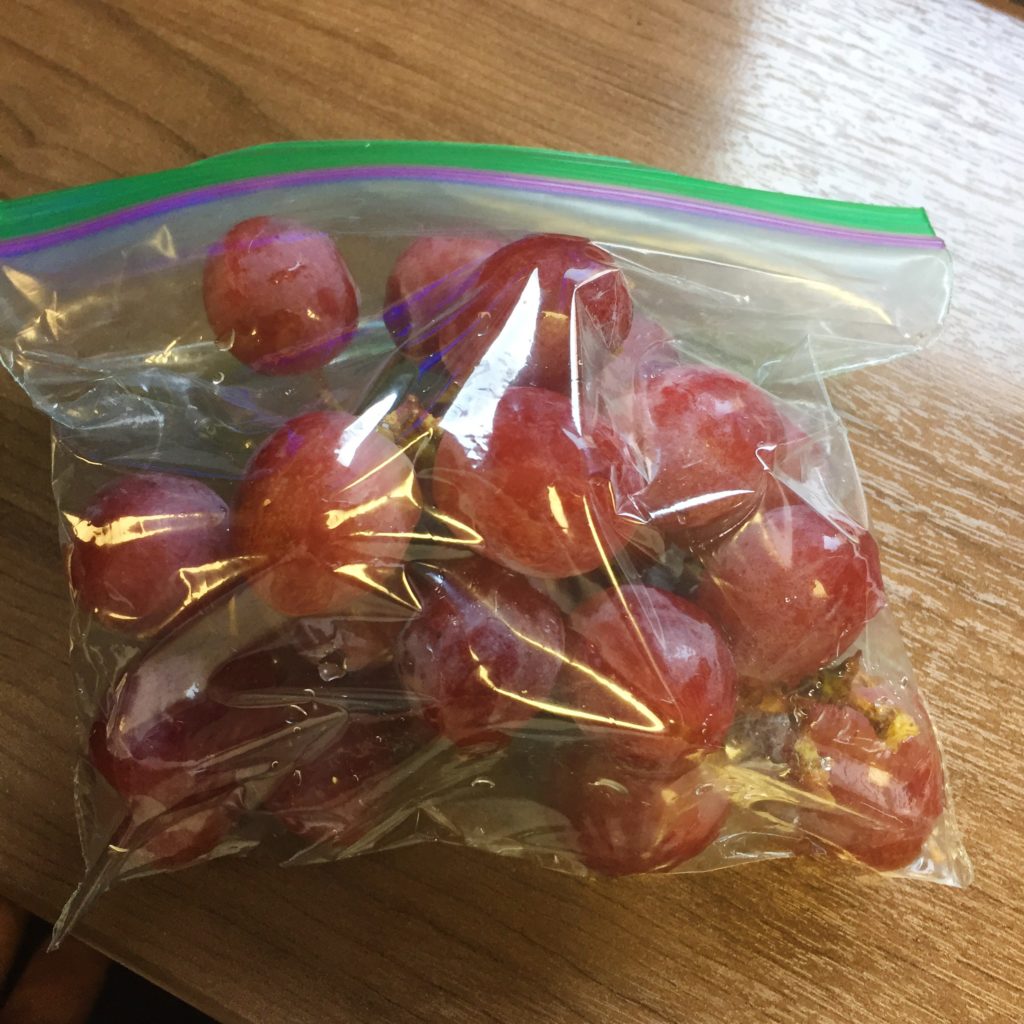 A little while after getting to work I had some red grapes. Fruit has been wonderful for me during this pregnancy. I love the nutrients it provides, but most fruit is also full of water!
10:00am – Snack: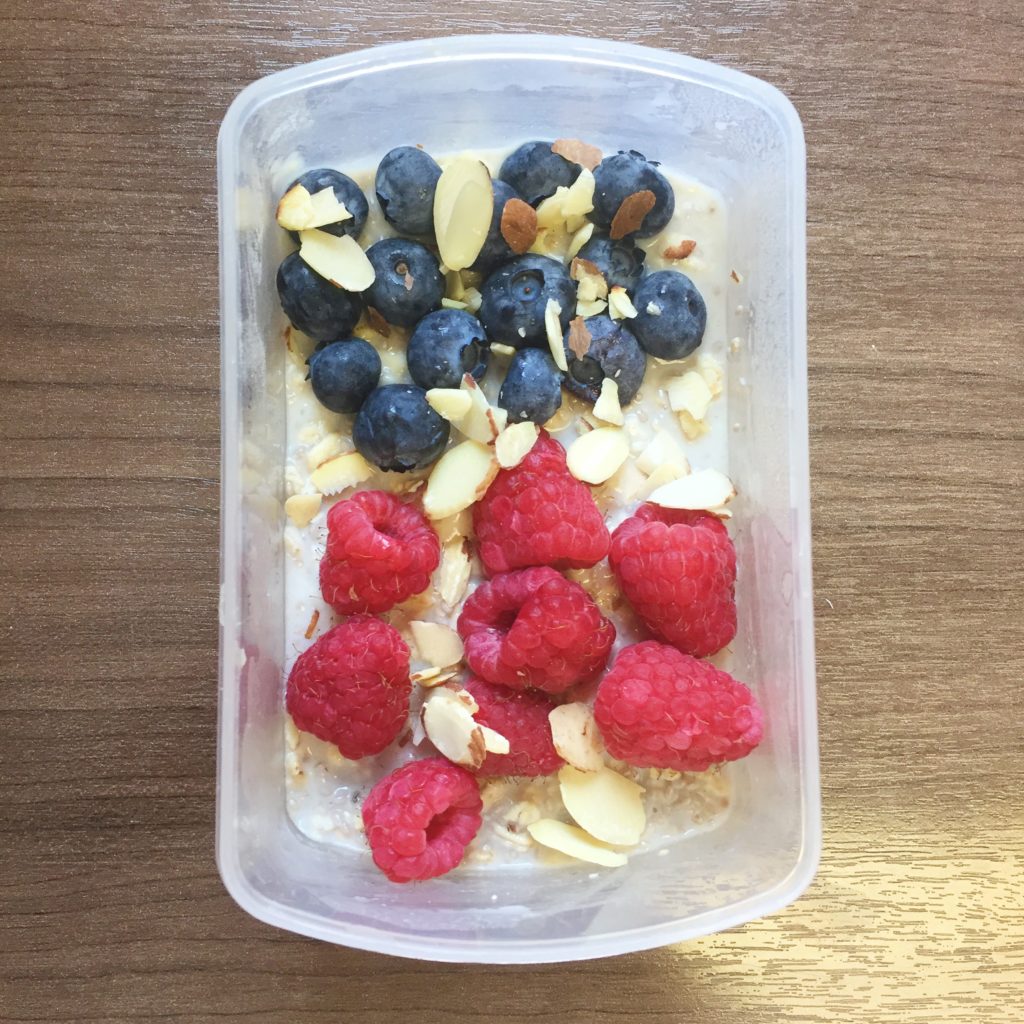 My actual snack for mid-morning was a serving of meal prep overnight oats topped with raspberries and blueberries. I also brought some sliced almonds along to sprinkle on before eating.
12:00pm – Lunch: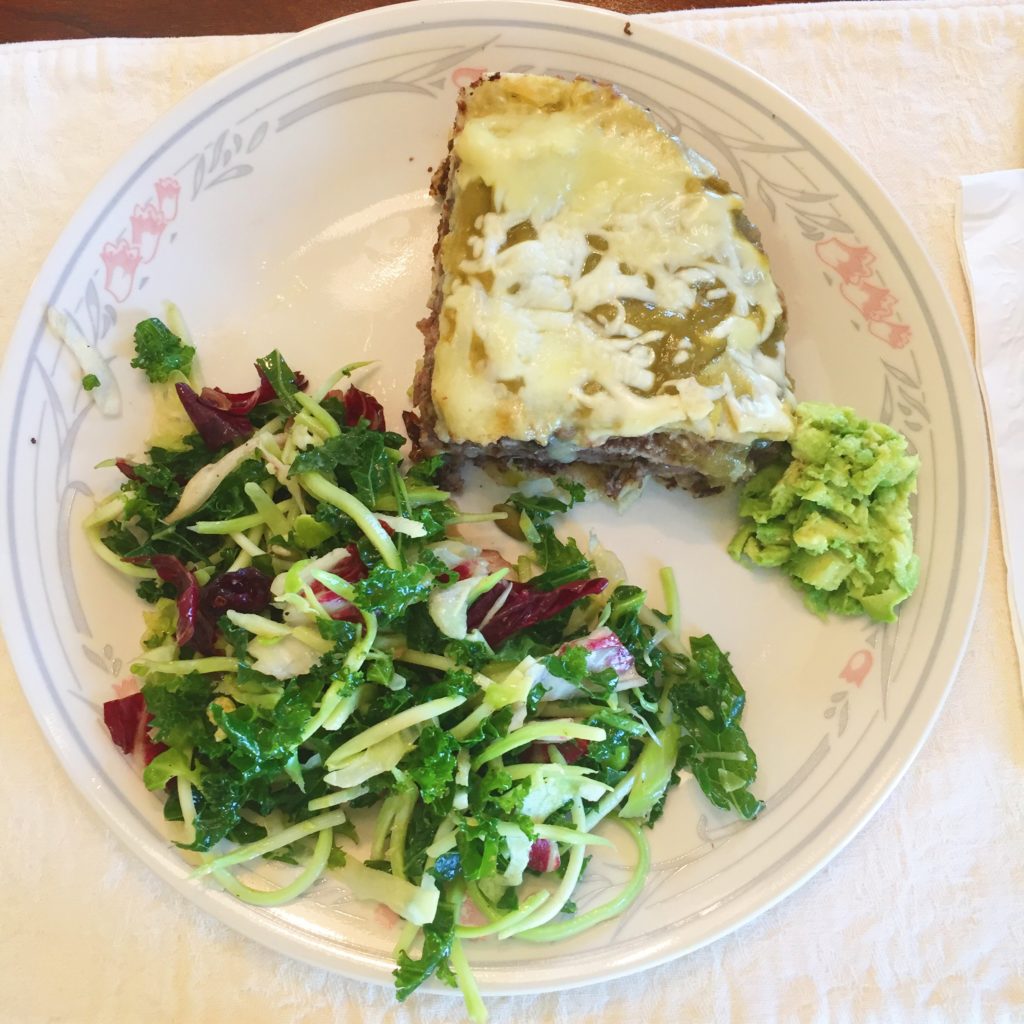 Lunch consisted of a serving of healthy enchilada casserole with a side of mashed avocado. I also had some of the kale salad I made during meal prep. I don't know what it is about this casserole, but I can eat it all week long and it never gets boring! It's been a big help during this pregnancy.
1:30pm – Snack: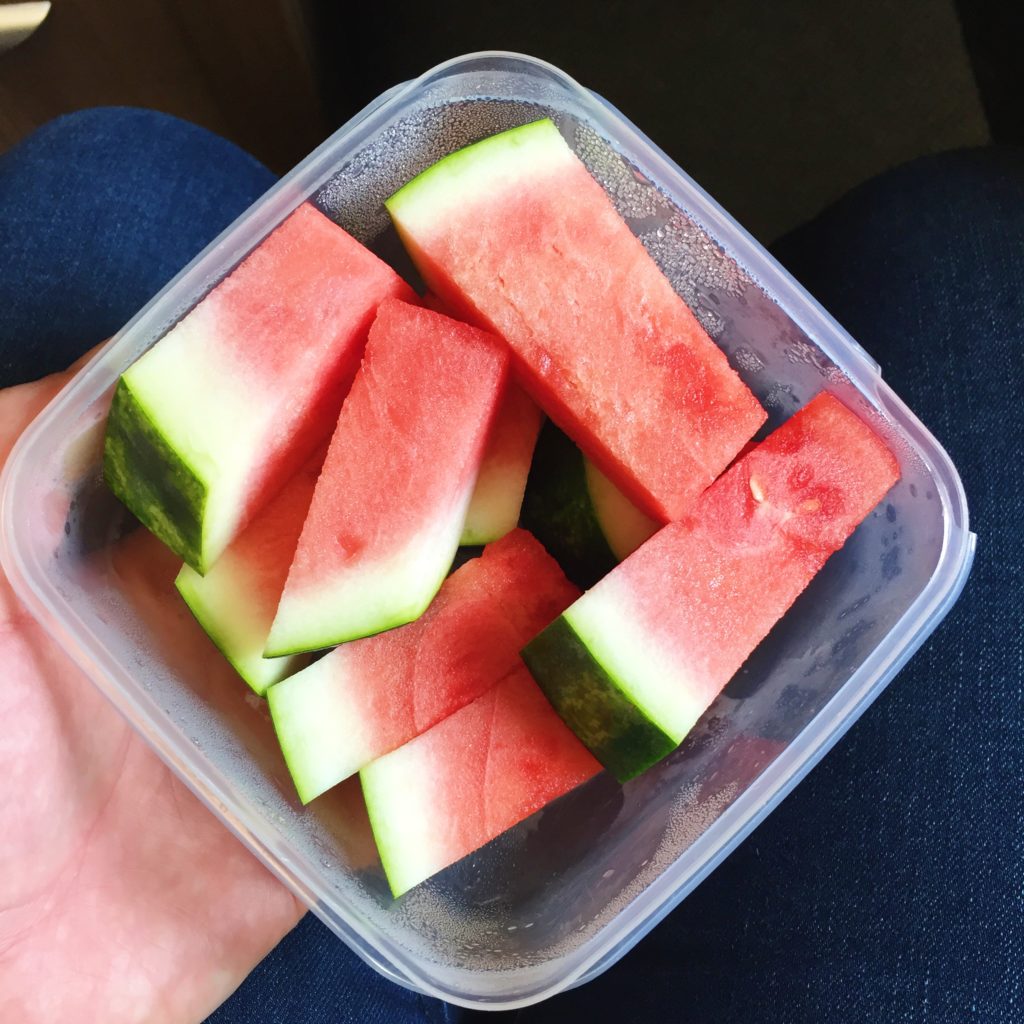 A little bit after lunch I had some watermelon. Again, I love the water content of fruit and it sits well in my tummy lately!
3:30pm – Snack: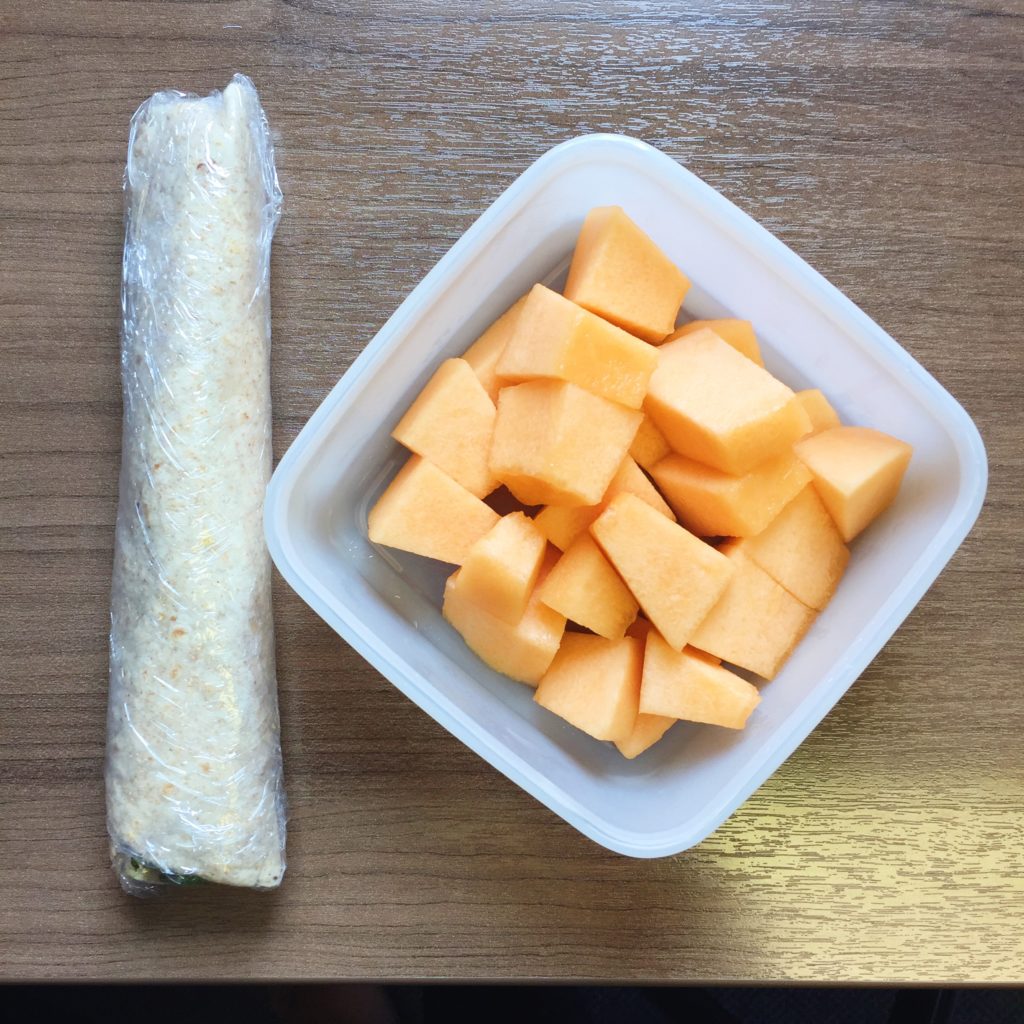 Later in the afternoon I had a 5-ingredient turkey wrap and some cantaloupe. This snack was great because it was filling, but didn't get me stuffed. Lately I haven't been able to eat a whole lot and this worked great.
4:30pm – Snack: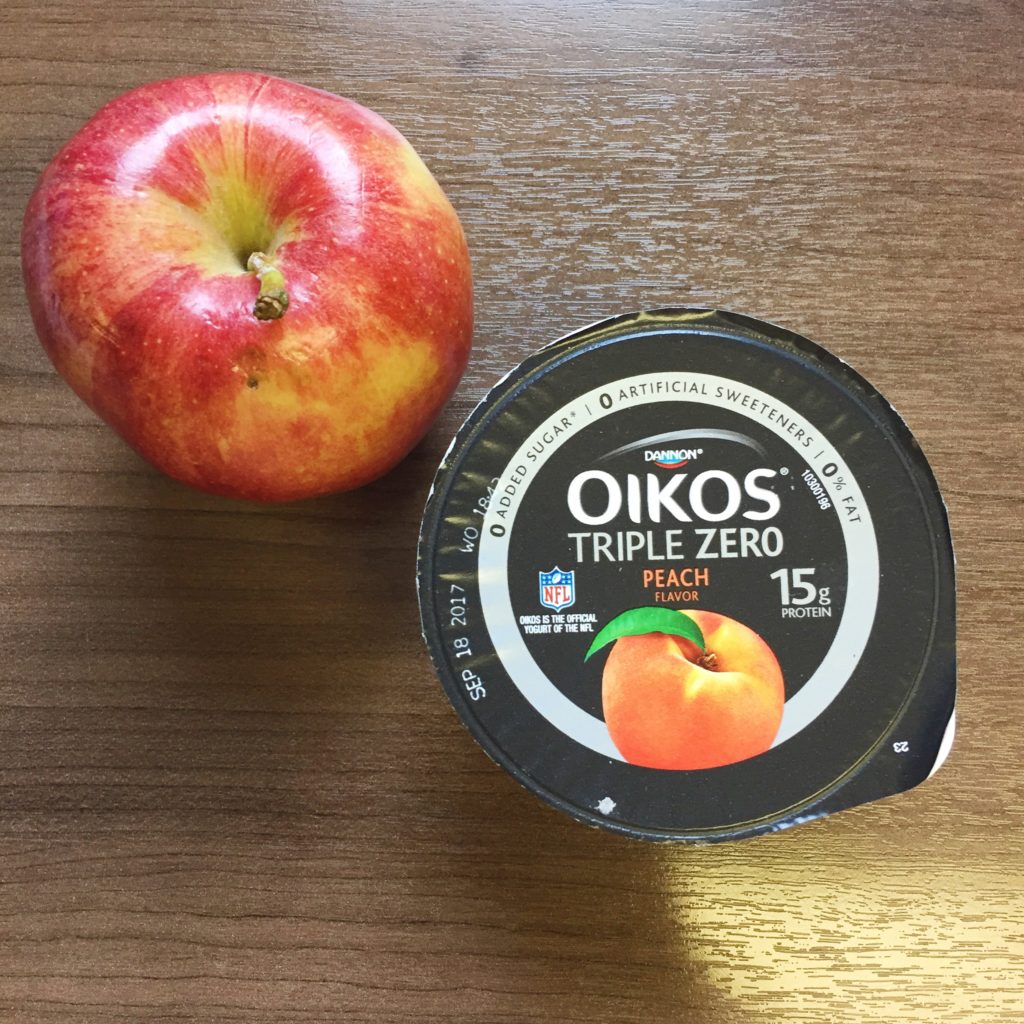 Since I haven't been able to eat much at one time, so I am eating constantly. Before leaving the office I had a peach Oikos Triple Zero Greek yogurt and an apple.
7:00pm – Dinner:
Donny was wonderful this particular night and made me dinner. I was tired and my feet were swollen so I took a bath while he made me pasta! Pasta has been fantastic during my pregnancy. Some foods sit well while others don't. Pasta has been wonderful.
He made whole wheat spaghetti and mixed jarred marinara with some Jennie-O Italian Seasoned Ground Turkey that we had in the freezer (he thawed it in the microwave before cooking). I added some shaved parmesan and red pepper flakes to the pasta too. Simple and delicious!
8:00pm – Dessert: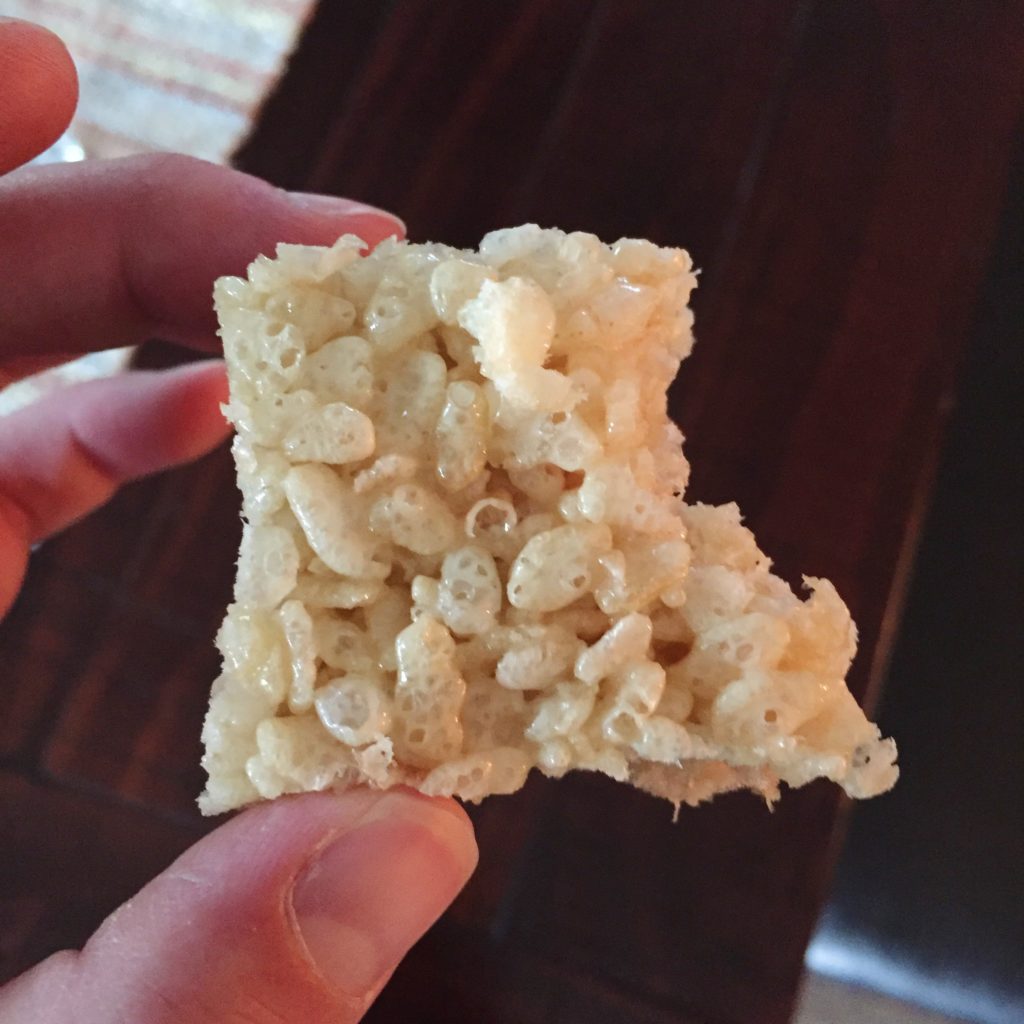 Over the weekend I had made rice krispy treats. I hadn't made those in a very long time! They were delicious and I had a piece before going to bed.
Well that was everything I ate in terms of Mel's Clean Eating Meals! I've been lacking in the vegetable department, but definitely not in the fruit department. I need to work a little more on getting more veggies into my snacks. It has been difficult lately because I've been getting nauseous again and nothing sounds good. Almost there though!
If you have any questions about these clean eating meals then please email me at eatliftplayrepeat@gmail.com. Don't forget to check out how I made some of these foods ahead of time in my Grocery Shopping & Meal Prep Ideas Week 68 post.