Mel's Clean Eating Meals have changed a little bit. Maybe you've noticed, but maybe not!
I announced it to my email subscribers last week and on yesterday's blog post that Donny & I are having our first baby! It has been very interesting playing around with food preparation and healthy eating while pregnant. To be honest I'm loving it!
Honestly, I'm still eating healthy, clean eating foods as much as possible. However, I am definitely incorporating a few more "convenience" foods and eating a lot more! Plus, I'm indulging in a little bit more dessert than normal….. surprise, surprise!
So check out Mel's Clean Eating Meals for this week. I'm still incorporating whole foods and trying to cook as many things as I can, but my diet has changed a little. Rather than having chicken & veggies in the afternoon like I was doing for so long, I'm having more of a snack-type food like yogurt or cottage cheese. I went through a stage where chicken didn't sound good, so I avoided eating it in the afternoons.
If you have any questions about my clean eating meals then please ask! Feel free to email me at eatliftplayrepeat@gmail.com or comment below. Don't forget to check out how I prepared everything for the week in Grocery Shopping & Meal Prep Ideas Week 49.
4:30am – Pre-Workout: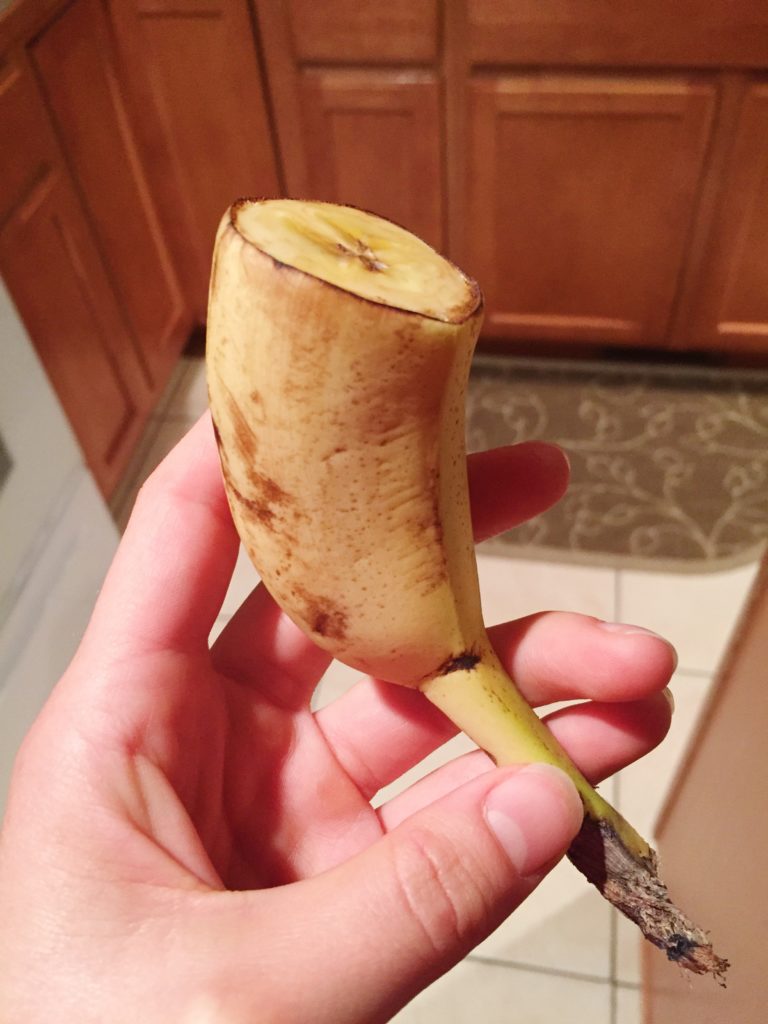 I started the day by drinking 1/2 liter of water. Normally I try for the whole liter, but it has not been happening lately. I usually finish the liter after I get back from the gym. Along with water I had 1/2 banana.
6:30am – Meal #1: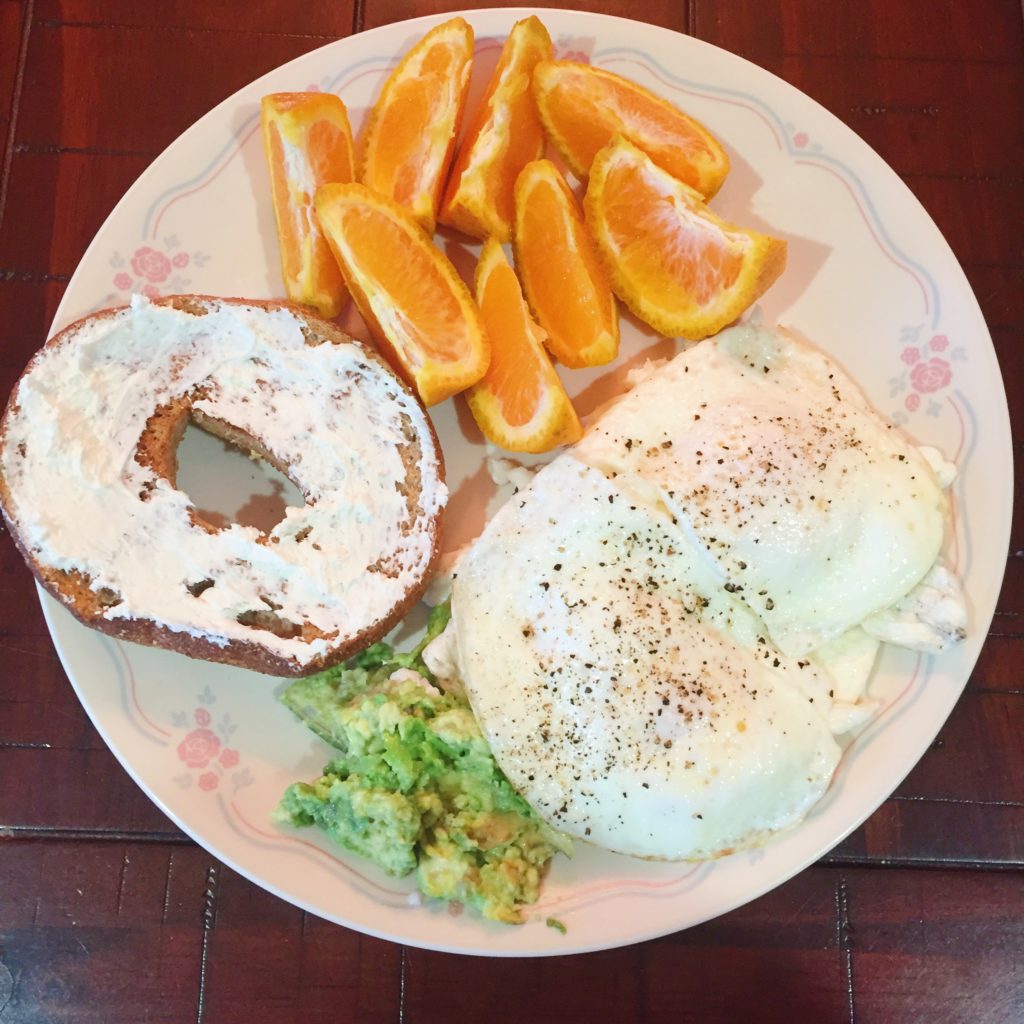 Breakfast included 4 egg whites scrambled and topped with two whole eggs cooked over-easy. On the side I had 1/2 whole wheat bagel topped with whipped cream cheese, 1 small Golden Nugget orange and 1/4 mashed avocado. I'd never heard of this variety of orange, but it was really good!
8:45am – Snack #1: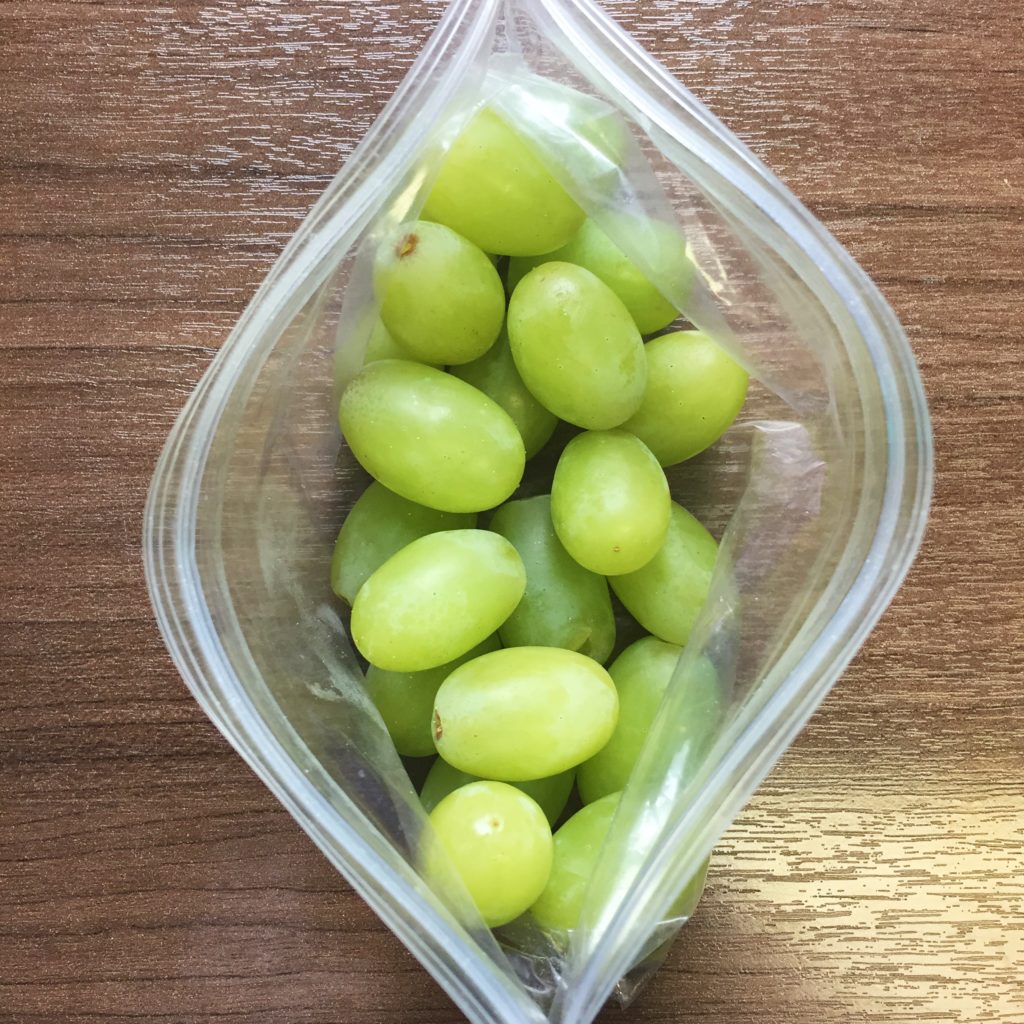 I wasn't quite ready for my oatmeal, so I had some green grapes. It doesn't surprise me, but I've been eating like CRAZY lately. Turns out, creating a human takes a lot of energy! Haha I thought I ate a lot before, but now it is wild and only going to increase! I've been trying to eat more fruit throughout the day for extra vitamins, minerals and fiber, plus fruits are great in-between-meals foods for me.
10:00am – Meal #2: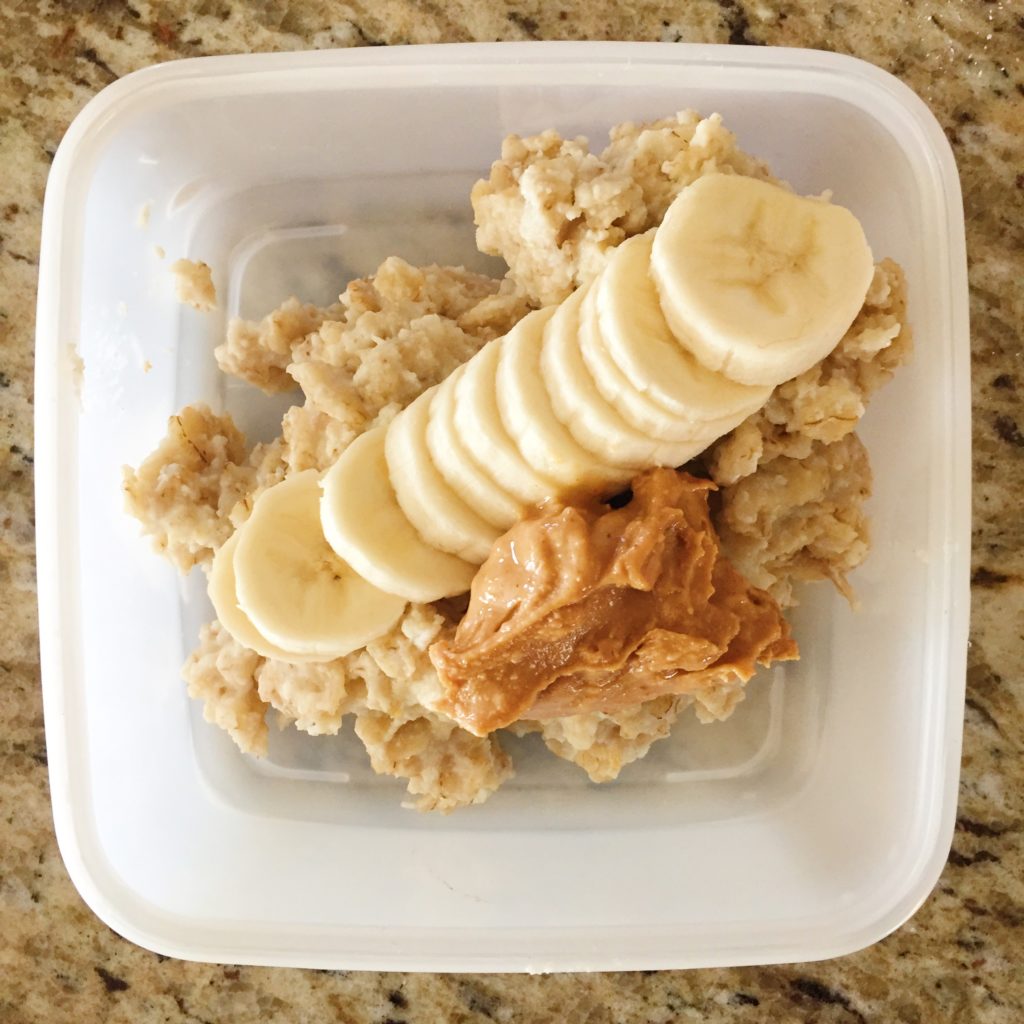 A couple hours before lunch I had some oatmeal that I made on the stovetop during meal prep. At first, I never would have cooked oatmeal then eaten it cold, except that I got used to overnight oats being cold. The transition was a lot easier since I loved overnight oats. If you don't like cold oatmeal then you could always warm it up in the microwave.
My oats were cooked with egg whites and mixed with protein powder. Before leaving for work I topped the oats with banana and peanut butter. Simple, yet delicious combination.
12:15pm – Meal #3: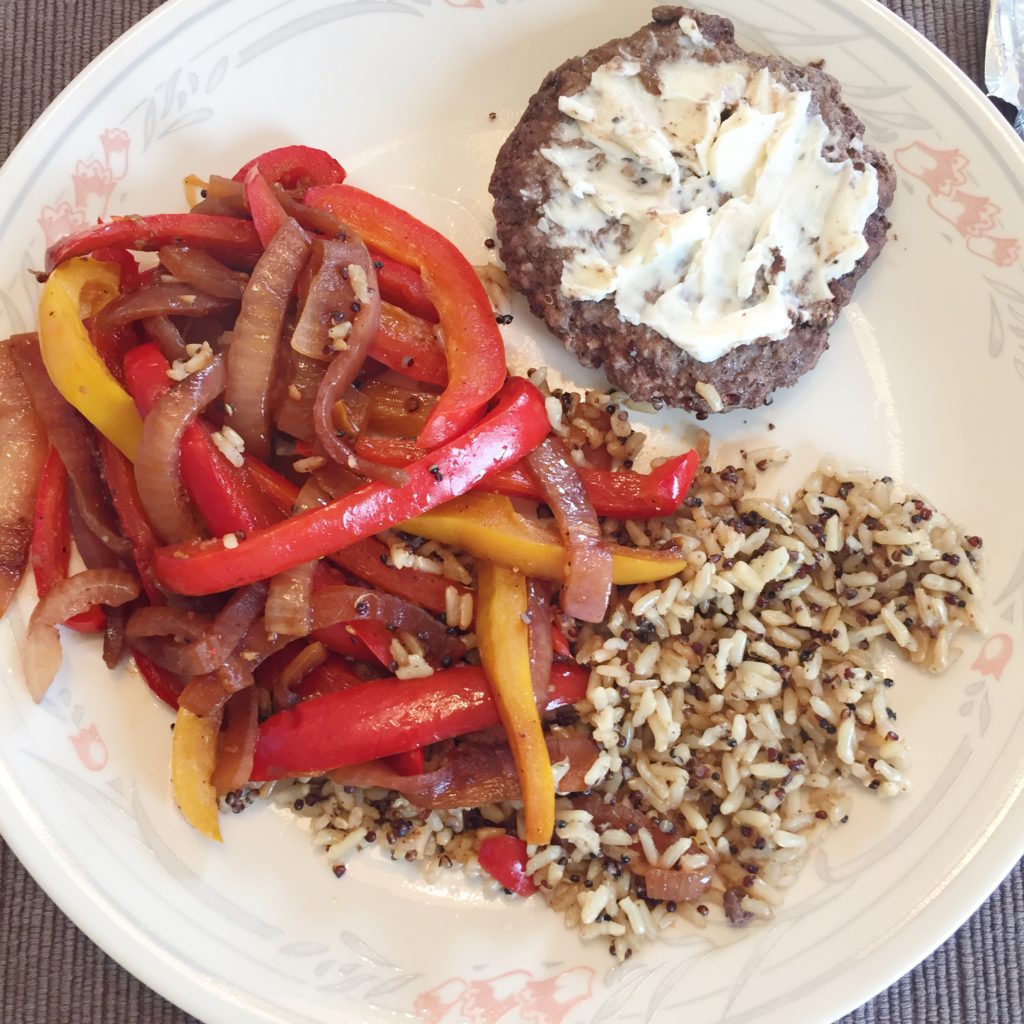 Lunch included a lean hamburger topped with 1 wedge Laughing Cow Light Swiss cheese. On the side I had Seeds of Change quinoa and brown rice with garlic and sautéed peppers and onion. For more details about making this meal check out Grocery Shopping & Meal Prep Ideas Week 49.
I heated the burger, quinoa and veggies in the microwave first, then topped the burger with cheese before eating. This really is a great combo!
Along with lunch I had some leftover Easter desserts. I've been eating a lot more sugar during pregnancy than before. I'm allowing myself dessert more frequently. Not after every meal, but generally a little something sweet after lunch. This was a strawberry-rhubarb crisp (gluten free, low in sugar) and some dirt-cake. I had not had dirt-cake in forever and it was SO good! Good job Aunt Kaylene!
1:45pm – Snack #2:
A little while after getting back from lunch I had two cuties at my desk.
4:00pm – Meal #4: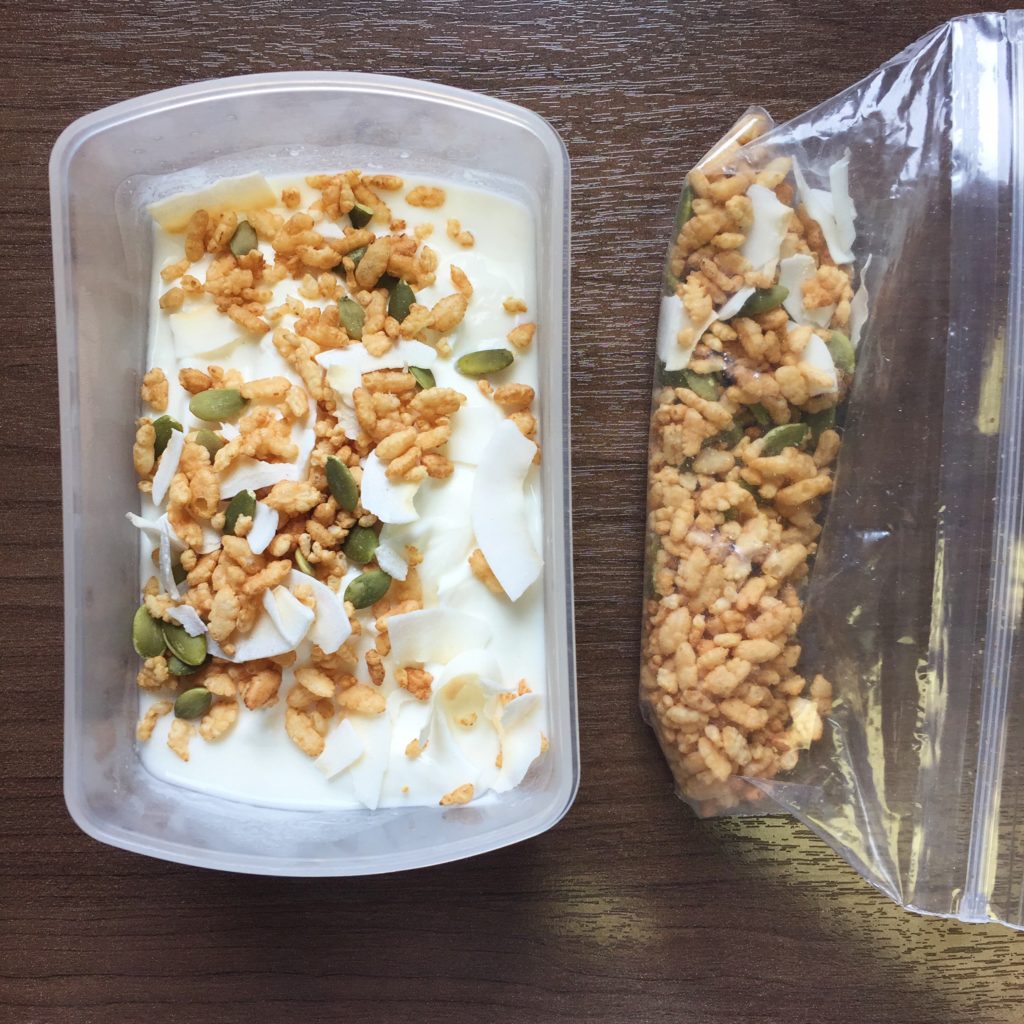 Mid-afternoon I had 2% Greek yogurt mixed with protein and topped with 1/3 cup puffed brown rice, 1 Tbsp coconut chips and 1 Tbsp pepitas.
6:15pm – Meal #5: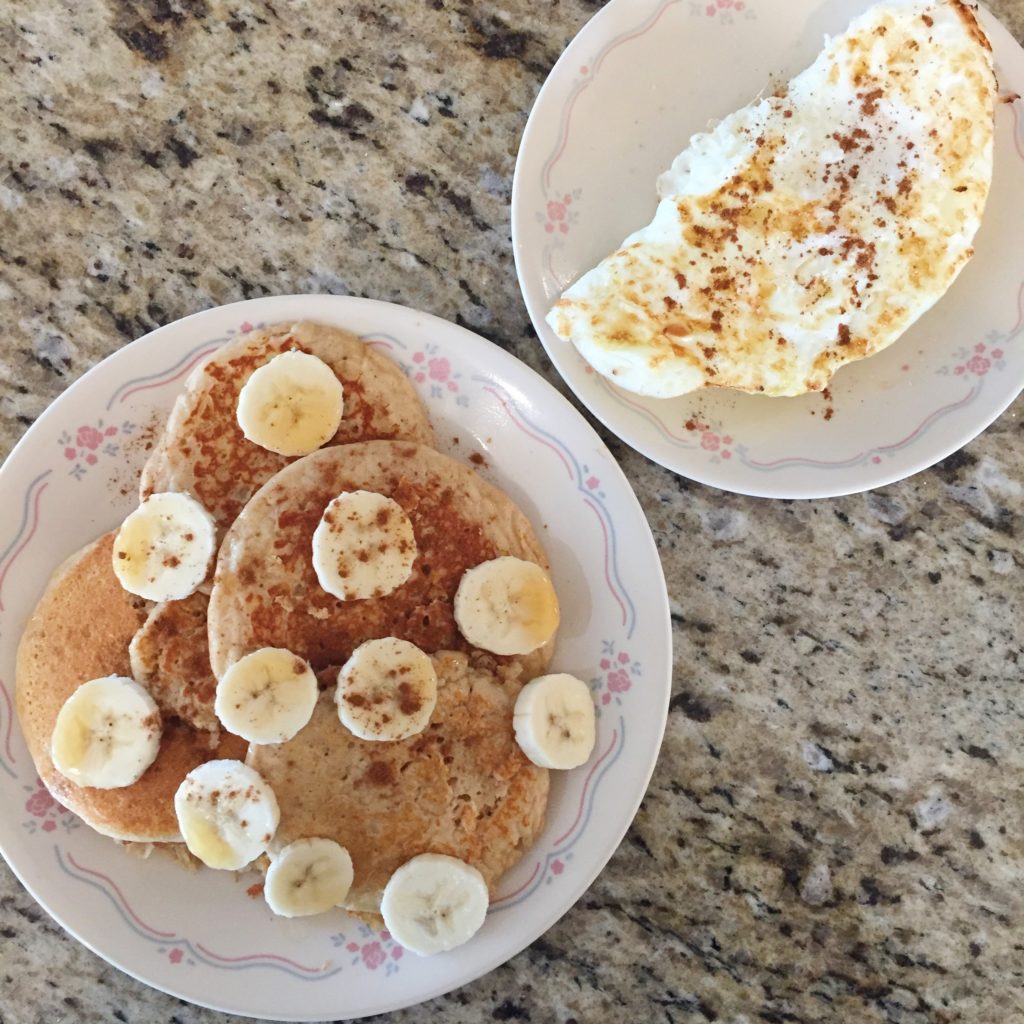 My dinner was actually breakfast-for-dinner, one of my favorites! My mom had pancake mix, syrup, peanut butter and real bacon pieces in my "Easter basket". I decided to make pancakes using Kodiak Power Cakes Protein-Packed Flapjack & Waffle Mix. I'm in LOVE with this mix. It is SO easy to whip up a batch of pancakes that are little more healthy than other mixes.
I used 1/2 cup of the mix, 1 egg white and a little less than 1/2 cup 1% milk to make the batter. Then I cooked them at 375° on our griddle and topped them with sliced banana, maple syrup and cinnamon. On the side I had 4 egg whites topped with cinnamon and a touch of maple syrup. Yum!
I love pancakes and I LOVE pancakes for dinner. They are healthy, yet quite filling. I can eat them anytime during the day.
One of the things that has surprised me during this pregnancy is that I have a hard time drinking water. Before, I could drink 5-6 liter of water quite easily. Now I am lucky to get 4 in…. but I am still working hard at staying hydrated and keeping my water intake up.
If you have any questions about Mel's Clean Eating Meals then please ask! Email me at eatliftplayrepeat@gmail.com or comment below! Don't forget to check out Grocery Shopping & Meal Prep Ideas Week 49 to see how I prepared some of these clean eating meals ahead of time!