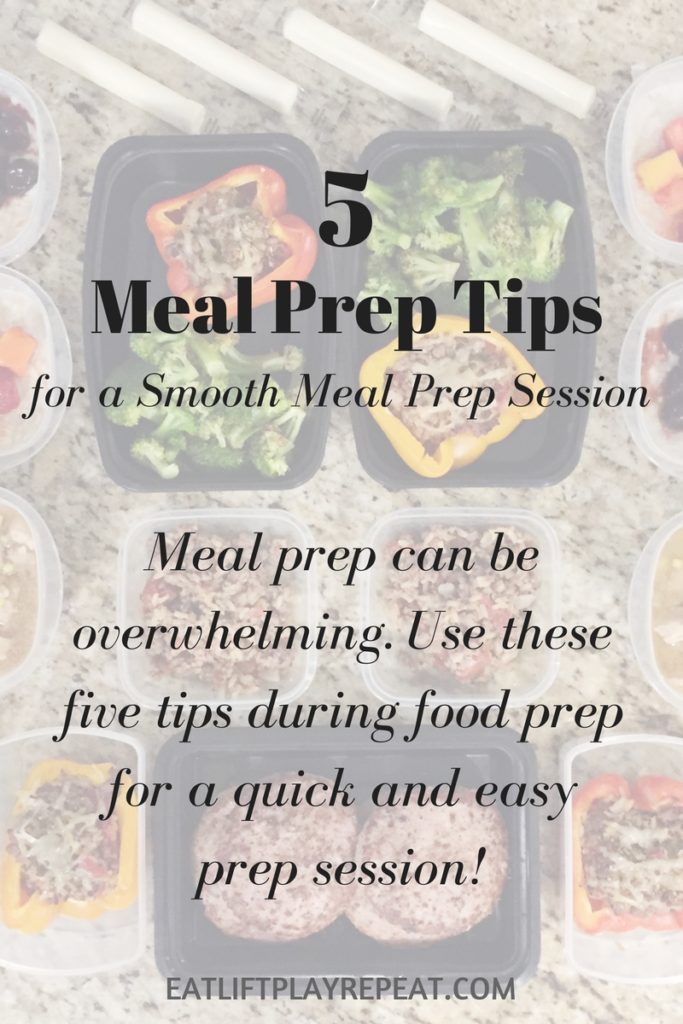 Meal prep can save you time and money in the long run. However, you do need to set aside a block of time to prep all your food in advance.
If you are hesitant to start prepping food and meals, then check out 5 Reasons To Meal Prep. You'll find out why I fit meal prep into my weekly routine.
In order to maximize that allotted amount of time you set aside, I've got 5 meal prep tips for a smooth food prep session.
It might seems overwhelming at first, but meal prep can be great for your wallet, your waistline and your sanity. It keeps me on track diet-wise, but also makes me less stressed. I don't have to panic because I know I have healthy food already prepared in the fridge. [Read more…]