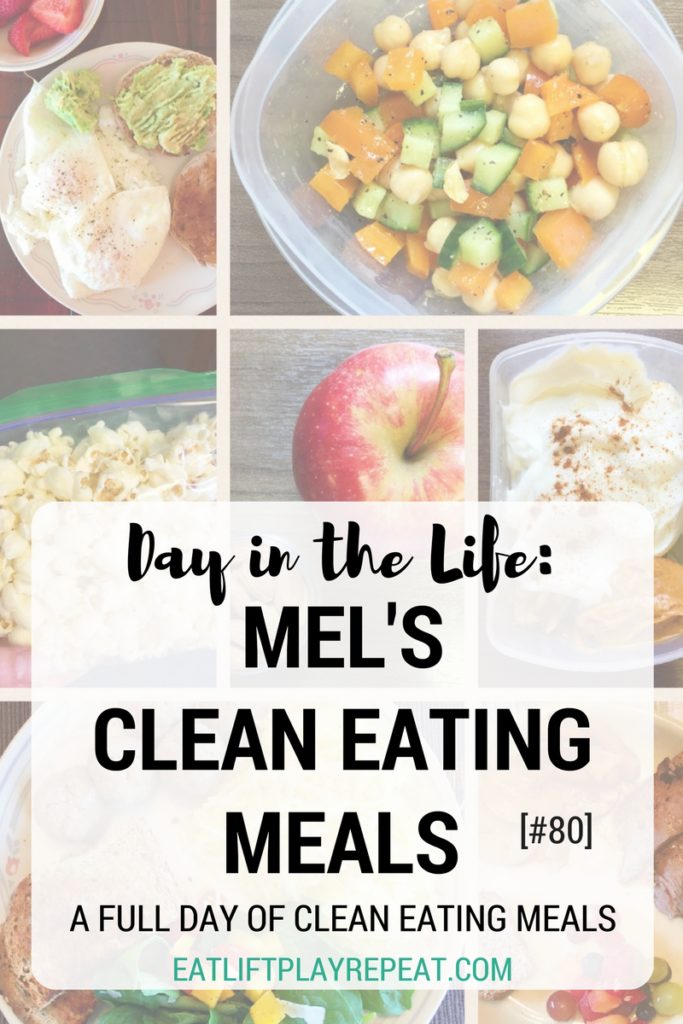 The foods that I eat for Mel's Clean Eating Meals seem to be changing these days. This particular day might look normal, but I struggle to get enough protein in each day.
I'm currently 35 weeks pregnant and my nausea has kicked up again. Nothing too terrible, but I don't really have an appetite yet I get really hungry. However, once I eat my stomach gets upset. It is a never ending battle……
I can't complain TOO much because the rest of my pregnancy has been a breeze! Chicken has been hard for me to handle the last few weeks, so I'm better off sticking with eggs and beef for protein sources.
Take a quick look at Mel's Clean Eating Meals for this week. Don't forget to check out my meal prep action with this week's Grocery Shopping & Meal Prep Ideas Week 66 post. I show you all the food I prepare over the weekend to get me through a week eating healthy foods! [Read more…]