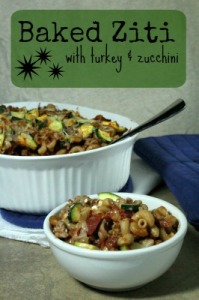 It is officially April and a couple days away from Easter and guess what?! We have snow!!! I love spring here in Colorado… I mean 80 degrees one day, snowing and 40 degrees the next. Crazy. It's like Mother Nature is on a hormonal roller coaster! Just cannot make up her mind.
Today is Good Friday and I love Good Friday! We get all the major holidays off of work but don't get many other days as paid holidays. We do get Good Friday though! I never thought much about that until the first year I worked at Media Logic and noticed that other people still had to work. The banks are even open! That's the only holiday that we don't work and other people do! It's usually the other way around…..it's the little joys in life, right?! I also apologize for gloating if you have to work on Good Friday.
My day is packed with stressful things. I mean, I slept in until 7:00am….yeah, 7:00am. My plan for the rest of the day includes hitting up the gym (surprise, surprise), heading to Denver to enjoy a pedicure with my sister and mom (yay!), shopping at TJ Maxx and/or H&M, and then driving up to Black Hawk to gamble all night. Man, are you stressing out just reading about my day?! It's rough.
I don't really gamble, but I am great support for those that do gamble. I just sort of wander around watching people and occasionally will sit down and play video poker or something. I don't know what it is, I feel like I worked hard for the money that I have and don't want to lose it. I also don't place high enough bets to really win anything big, but I bet if I ever did win big, I'd be addicted!!!
When Donny & I were in Kansas City after Thanksgiving we went to the casino. I watched Donny win $300 in 15 minutes playing Black Jack! Now, that doesn't always happen, but it was fun to watch it happen that day. Hopefully Donny wins more money than he loses……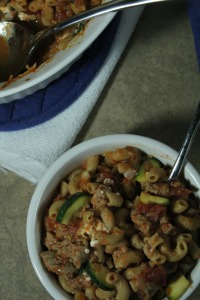 So this recipe is super easy. Don't be concerned when it says it takes 50 minutes to prepare. 30 of those 50 minutes are baking minutes, meaning hands off! I have been making a few more casseroles lately, which I have found to really like because while it is baking I can get all the dishes done before dinner, instead of after. Once the casserole is done, all you have to do is wash the baking dish!
I call this "Baked Ziti" but technically it is not ziti (shame on me….). I had some whole wheat elbow macaroni already in the pantry so I didn't buy whole wheat ziti for this recipe. Use whatever pasta you have on hand, or if you really want baked ziti then buy ziti pasta!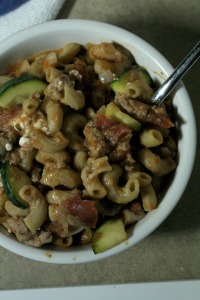 I love this recipe because it is a good balance of whole grain carbs and protein, plus it has veggies like the tomatoes and zucchini! I put red pepper flakes in it because I like these spicy. Definitely feel free to reduce the amount of red pepper flakes or omit all together.
It is debatable whether cheese is considered "clean eating" or not. Some very strict clean-eaters do not include cheese into their diets, but I love it too much to not have it every once in a while (it's called moderation people!). The sources that do consider cheese to be clean eating, say that the most clean cheese comes in the whole blocks, because it is less processed and has less additives.
I did end up using organic low-moisture part-skim mozzarella cheese and just shredded it myself. I also chose light ricotta cheese. Most of the articles I've read say that you should use the full fat varieties of cheese (except the part-skim mozzarella, that's okay), because a lot of the reduced-fat cheeses have things added for flavor or for other reasons. I read the labels of the full fat, reduced fat, and the light ricotta cheeses (I was standing there for so long the man stocking the dairy aisle made sure that I was finding everything alright….several times…..). I found the light and the full-fat to be very similar ingredient wise but the light was obviously lower in fat and had fewer calories.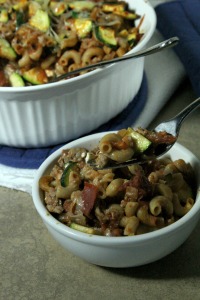 What do you think? Do you include cheese into your diet?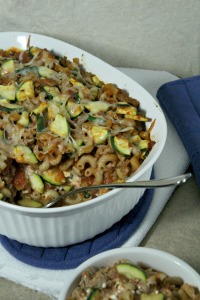 Baked Ziti with Turkey & Zucchini
2015-04-02 07:53:18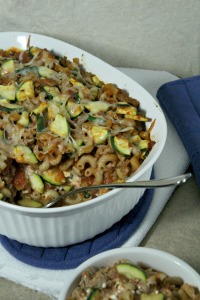 Serves 6
Whole grains and protein combine in a healthier version of the cheesy Italian dish!
Ingredients
1- 20oz package Jennie-O Ground Turkey with Italian Seasoning
8 oz whole grain ziti pasta
1 can diced tomatoes
2 cups tomato basil pasta sauce
1/4 c cottage cheese (1% milk fat)
1/4 c light ricotta cheese
1/2 c low moisture part skim mozzarella cheese , shredded and separated
2 small zucchini, diced
1/2 medium onion, diced
Salt & Pepper to taste
1 tsp red pepper flakes (optional)
Instructions
Bring a large pot of water to boil. Add the pasta, and cook until al dente.
In a large skillet, brown the turkey over medium heat. Drain off any grease.
Preheat the oven to 350 degrees. Spray a large oval dish (can hold at least 2.5 quarts) with nonstick cooking spray.
In a large mixing bowl, combine the tomatoes, pasta sauce, zucchini, onion, and half (1/4 c) of the shredded mozzarella. Stir to combine.
In a small mixing bowl, combine the ricotta and the cottage cheese. Add salt and pepper to taste. Stir to combine.
Drain the pasta and make sure the pasta is dry before adding to the tomato sauce mixture.
Add the ground turkey and the pasta to the tomato mixture. Stir to combine.
Place half the pasta mixture into the baking dish. Spread the mixture evenly.
Spoon the cheese mixture over the pasta.Spread evenly.
Add the remaining pasta mixture over the cheese mixture. Spread evenly.
Top with remaining shredded mozzarella.
Cover with foil.
Bake for 20 minutes. Remove the foil and bake an additional 10 minutes.
Notes
If you cannot find the ground turkey that is already seasoned, use an italian seasoning blend or mix together several dry herbs such as basil, oregano, rosemary, thyme, etc.
Eat. Lift. Play. Repeat. http://eatliftplayrepeat.com/