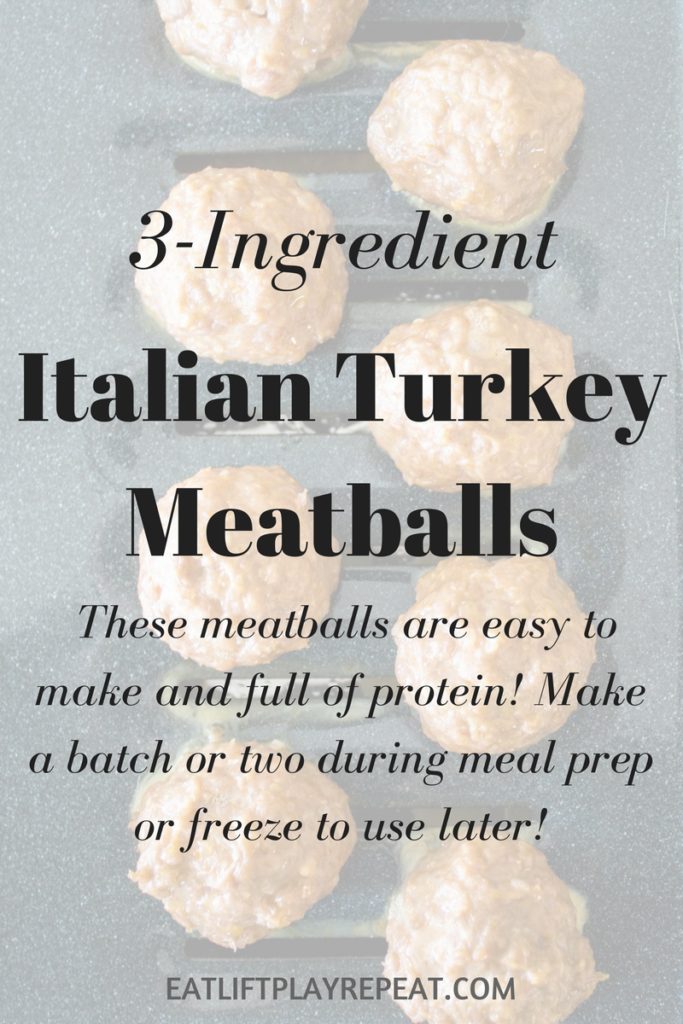 An important part of any healthy diet is protein. Your body uses protein to build and repair tissues and also to make things like hormones and other body chemicals. Protein is the building blocks of various parts of your body such as your hair and nails.
If you are exercising frequently then it is even more important to have protein in your diet to maintain muscle.
My diet is high in protein. I personally aim to get 40% of my calories from a protein source. This is a high percentage, but it helps maintain my muscle mass since I am weight training 4-5 days per week.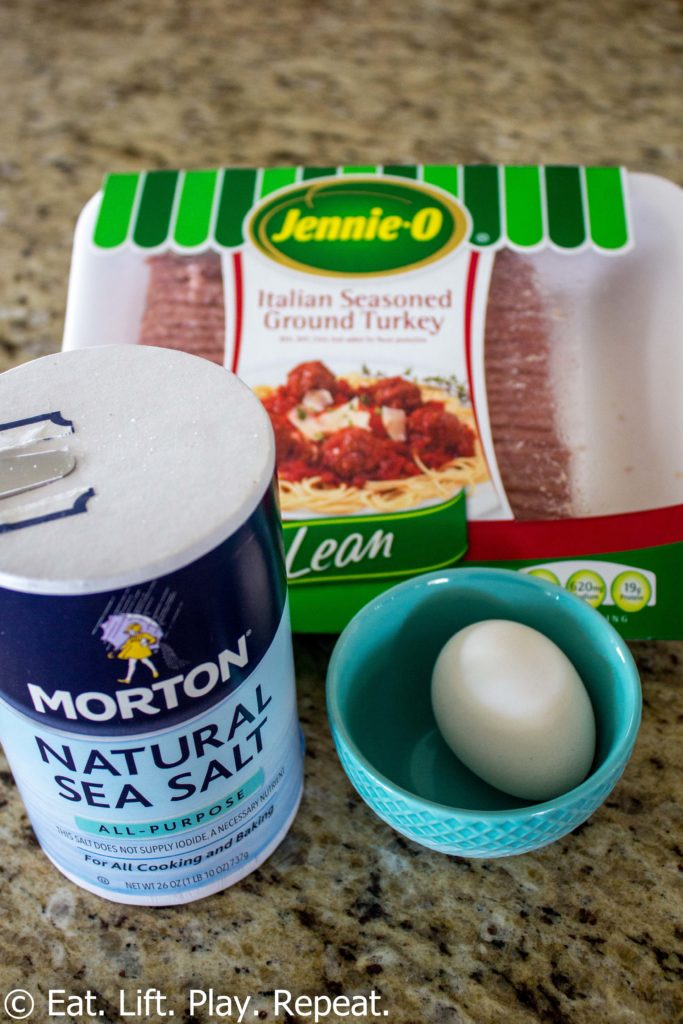 An easy way for me to get adequate protein in my diet is to prepare a variety of protein options over the weekend to last the week. I will cook chicken, beef, turkey, fish or eggs during meal prep and then have these healthy options available for lunches or easy dinners.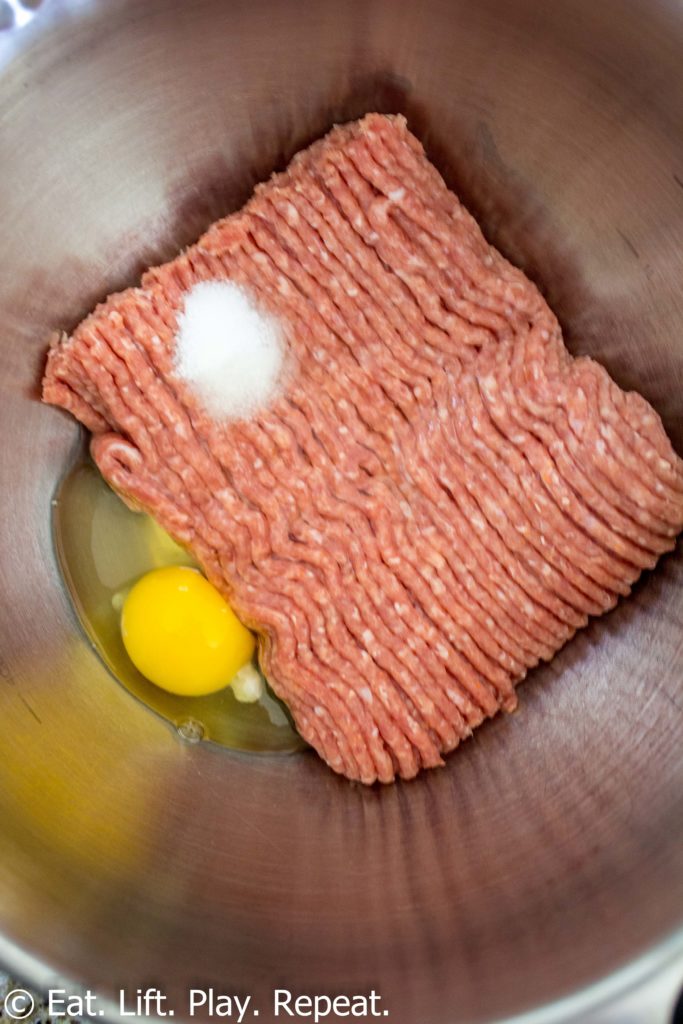 One of my favorite proteins to have on hand both in the refrigerator or in the freezer are homemade meatballs. These 3-Ingredient Italian Turkey Meatballs are clean eating friendly and high in protein.
One serving of these 3-Ingredient Italian Turkey Meatballs is four meatballs, which totals 175 calories and 20g protein!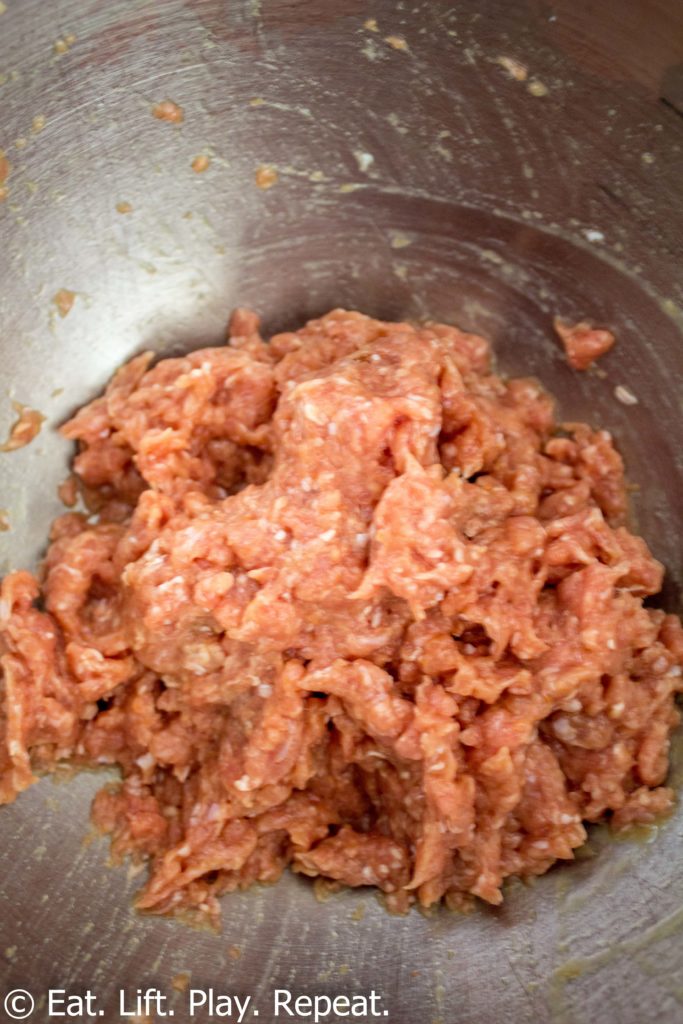 These easy turkey meatballs are quite versatile too. They can be eaten with pasta or a vegetable pasta substitute such as spaghetti squash or zucchini noodles. You could also make a healthy meatball sandwich using whole wheat bread, marinara and several meatballs. I even enjoy them with roasted vegetables and a whole grain like brown rice or quinoa.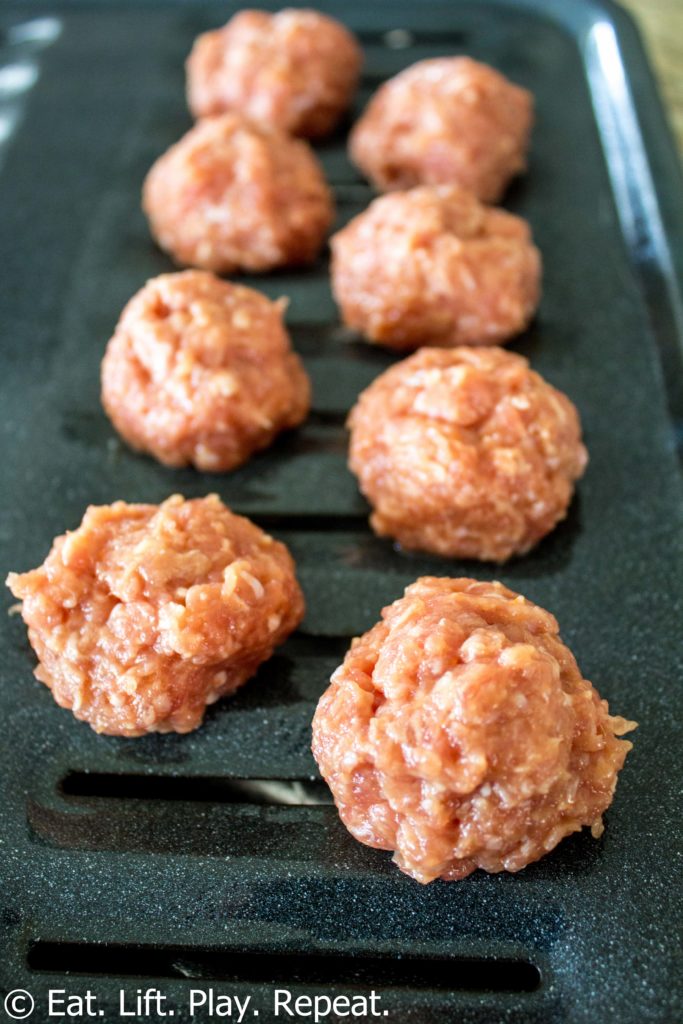 Feel free to substitute lean ground beef or ground chicken for the ground turkey.
These 3-Ingredients Italian Turkey Meatballs use Jennie-O Lean Italian Seasoned Ground Turkey. If you do not have that available or if you sub another meat, then use plain ground turkey and add 2Tbsp Italian seasoning and increase the salt to 1 1/2tsp.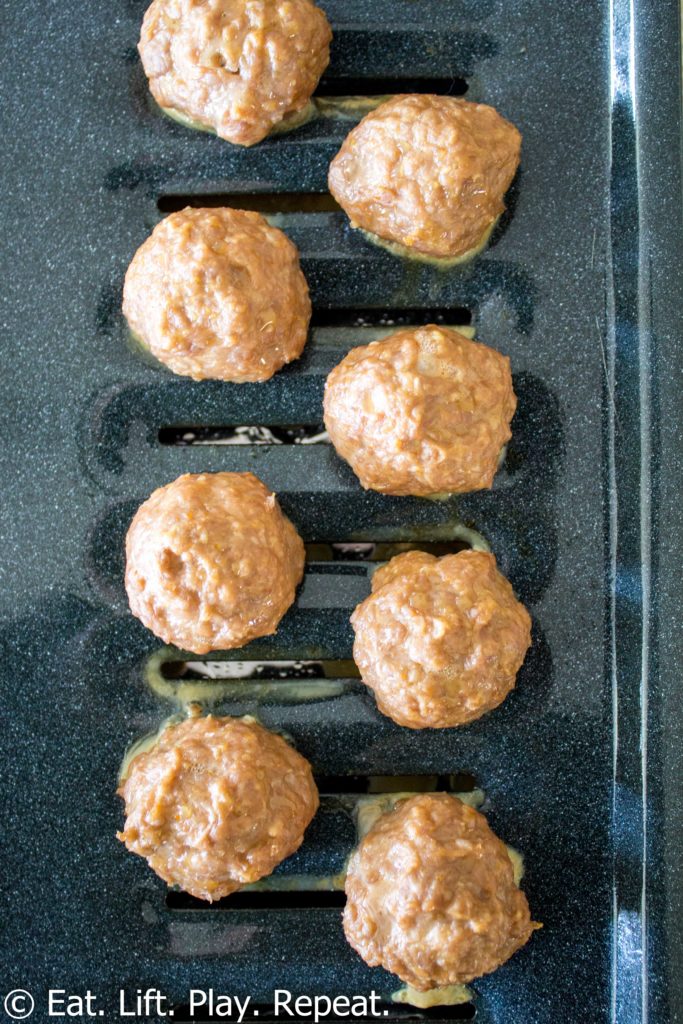 If you find ground turkey, chicken or beef on sale then use it to make a double or triple batch of meatballs. Once the meatballs have cooled, then place them in a resealable bag and keep them in the freezer!
Use these frozen meatballs for a quick dinner or save them for another meal prep session when you don't have a ton of time to cook.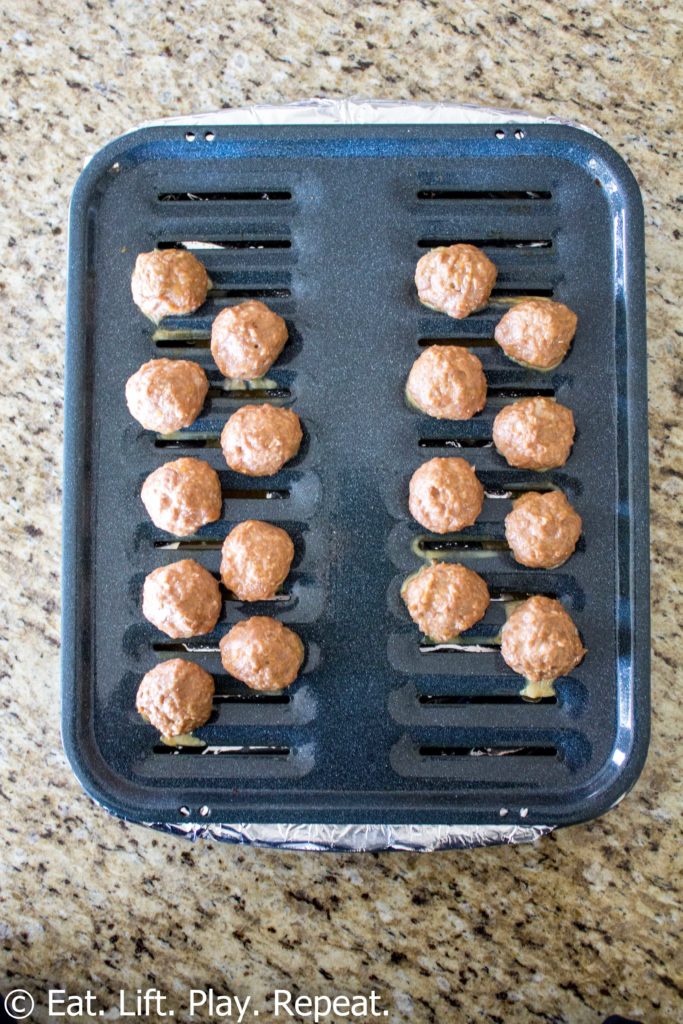 3-Ingredient Italian Turkey Meatballs
2017-04-30 14:13:48
These healthy meatballs are made with only three ingredients! They are great for a clean eating diet and are high in protein.
Ingredients
1lb Jennie-O Italian Seasoned Ground Turkey*
1 large egg
1tsp salt
Instructions
Preheat oven to 350 degrees. Spray a broiler pan or baking sheet with non-stick cooking spray. Set aside.
In a medium mixing bowl, combine all three ingredients and mix until evenly combined.
Shape mixture into 17 even meatballs and place on the broiler pan or baking sheet at least one inch apart.
Bake at 350 degrees for 15 minutes or until meatballs reach an internal temperature of 165 degrees.
Serve immediately or pack into containers for later.
Notes
*Italian Seasoned Turkey can be substituted for 1lb plain ground turkey plus 2Tbsp Italian seasoning and an additional 1/2tsp salt.
**Freeze any leftover meatballs in a resealable freezer bag.
Eat. Lift. Play. Repeat. http://eatliftplayrepeat.com/
What is your favorite way to use meatballs?